Are you considering teaching English in South Korea? With an abundance of English Teaching positions in Asia, you have a choice of a few different countries. Korea is the top of many people's lists for many reasons. In this article seasoned English Teacher CJ Haughey otherwise known as The Digital Crusader offers his expert advice on teaching in Korea. He shares with us the 6 things he wishes he knew before teaching in Korea.
However, you could also teach Enlgish online to Korean students using a variety of different platforms if you want to be more of a digital nomad. Just be sure to read some of the best books about South Korea before you go so that you're prepared for your trip.
So you want to be an ESL Teacher?
Teaching English in Korea is easy. It's so cheap there, you'll make a fortune! You can go out all the time, eat out, party and still save a ton of money!
A simple internet search on the life of an English teacher in South Korea will reveal posts aplenty laced with promises such as this. There is little wonder that 'The Land of the Morning Calm' has long been the undisputed king of the ESL industry. For the uninitiated, that's teaching English as a Second Language. One of the best ways to work and travel the world and the perfect way to launch your digital nomad life.
The Dream
The vast majority of newbie teachers are fresh out of university. Many have a totally unrelated degree with little to no knowledge of how to teach. Let alone how to teach one of the most complex languages in the world to Korean children.
Lured by the prospects of saving $20,000 in one year. Believing that in 12 short and easy months I would be living my real dream of a Latin American slow-travel odyssey. I set out to Korea to earn my golden ticket in August 2015.
The Reality
Over two years later, I've finally made it to South America. Looking back now, I can see what Korea is really like. In the hope of saving you from some of the problems I had. Here is my list of 6 things you should know before taking that teaching job in South Korea.
1. If you teach at a Korean public school, you could end up anywhere!
The English Program in Korea (EPIK) is the most popular choice for newcomers to Korea and in my opinion, the best choice to teach English abroad for the first time. The one (reasonably large) catch to their system is that you could be placed almost anywhere in the country. Yes, you can narrow it down somewhat by listing your preferred cities or provinces on the application form. However, that isn't always guaranteed to happen.
If you apply late, you should prepare to go rural – really rural! You might even get placed on an island. Possibly the beautiful Jeju, Korean's answer to Hawaii, but also in the running is Ulleungdo; a beautiful but sparsely-populated, rocky home of many aging Koreans and less than five Westerners.
On one hand, this may encourage you to learn Korean faster and save more money. You'll get an experience quite unlike your friends in Seoul and will grow immensely from it. On the other hand, you might spend more money going to the big city to meet up with other English-speakers every weekend. Either that or turn into 'The Crazy Guy from the Island'.
2. You might get more than one school
One of the main reasons I chose Korea over ESL rivals Taiwan and Vietnam was that I wanted to have just one workplace. As a newbie, I felt one school would be plenty.
Imagine my surprise at orientation to discover I would have four schools. Again, this was a side-effect of a late application. Rural areas have small schools and one alone will struggle to satisfy the demands of the EPIK contract.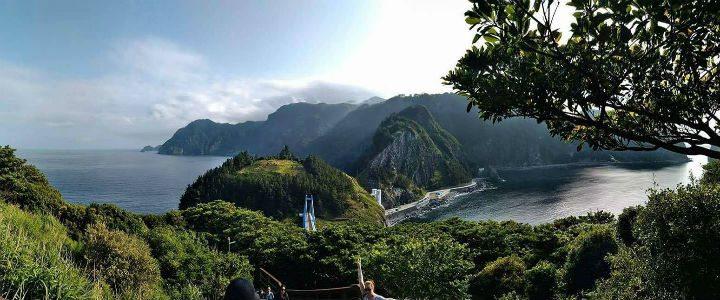 Even in Seoul and Busan it is not unheard of to have several schools. Get used to several commute routes, especially long ones if you live in rural Korea. I endured two-hour bus rides on a Wednesday and Friday to my most rural schools….one-way.
But as the old saying goes, when life gives you lemons, make lemonade! By that I mean you don't have to let all your time go to waste just because you're stuck on public transport. That's oodles of opportunity to read great books, listen to inspiring podcasts or get to grips with the language using fun apps like Memrise!
3. Korean alcohol is terrible
You've probably heard wonders of how great soju is. How it's so cheap and you can get it everywhere. It's true; it'll cost less than $2 in every convenience store.
But here's something all those other blogs on Korea don't tell you. Soju is cheap because it tastes like washing-up liquid. It's awful the moment you taste it and much worse the next morning. There is a wide range of fruit flavors better than the original – I recommend apple! But even then you're not likely to drink it all night, every night. God help your poor head the next day if you day because it is one rough hangover!
What's worse is that the beer in Korea sucks. Wine-lovers despair for outside of the big smoke you'll have trouble finding a bar that serves by the glass.
Before you think this is a total boo-fest, I'll let you know that it is possible to find good craft beers, foreign imports, good spirits and wine in good bars in big cities if you look hard enough. Panic over.
The problem is that these are all a lot more expensive and so if you enjoy a good drink, your wallet will take a hit over time. As a result, teaching English in Korea might not be the goldmine you hoped for.
4 You can save money, but at what cost?
Let's put the record straight on this one. In Korea, whether you work for a private academy (hagwon) or a public school, your bank balance will be graced with approximately $2000 every month. You live rent free and your big flights that bookend your contract are covered, which means you have about $24,000 to finance your year.
Stories of people saving $15,000 or $20,000 are amazing and I don't doubt the honesty of such tales. However, after living where I lived for a year, I have to wonder just what it took to bank that much. It would require a steady budget of $100-150 per week.
Yes, you get some bonuses at the end of the contract that will make your savings look a little healthier but to live off approximately $100 a week, constantly for a year, is phenomenal!
If you want to shop and cook like I did, expect to pay $60-80 to fill your cupboards for a week. Eating out is cheap and if you can live without quality alcohol or any booze at all then it's quite doable.
However, if you live in the city you're sure to develop other interests and a thriving social life. You may eat out more, go to more events, join clubs and be tempted by shops and entertainment options on a regular basis.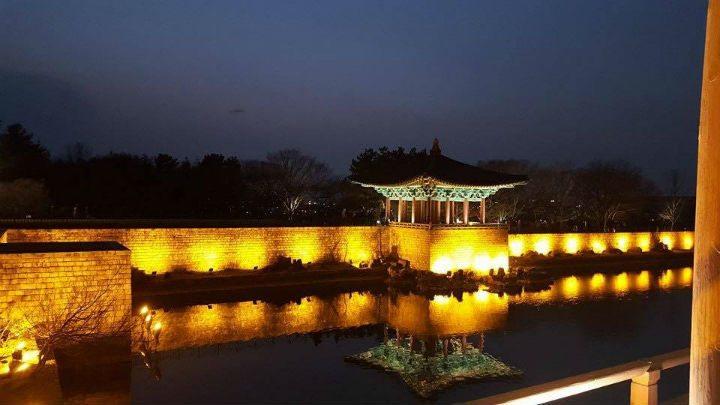 On the other hand if you live in a rural area, the monotony of small-town life will likely grind you down and every few weeks you'll crave a taste of that big city life, jumping on a bus on a Friday after work to meet up with friends again where you'll live like a king or queen for a few days.
A long weekend in Seoul can easily set you back $300 once you factor in transport from another city, two nights' accommodation and several meals out, never mind the drink.
So the bottom line is if you want to save big money, like five figures, then you best prepare to make some sacrifices.
5 Personal space is a figment of your imagination
Korea is a busy place and in the city, it's in overdrive, especially in Seoul. With more people, naturally, you can expect some hustle-and-bustle. That should be no surprise.
However, I wasn't fully prepared for the level of hustle-and-bustle. Korean people aren't rude in the way you may experience arrogant city slickers in London or New York, but there seems to be a universal disregard for one another's personal space.
Young or old, complete strangers will think nothing of standing or walking incredibly close to you, even when there is a lot more space available to them. I've been conversations with some Korean people and actually took a step back to create space, only for them to step into that space and close the gap to mere inches once more.
Once in the subway station, I was walking down an empty platform, trailing a roller case behind me. A Korean man was walking in the opposite direction, finishing off a soft drink. I could see him from 40 yards away. It wasn't hard because we were the only two there in this far-away desolate corner of the subway.
As we neared each other, suddenly he made to move for the trash can. He crossed so closely behind me that he tripped on my case. He then looked at me in disbelief as if it was a deliberate act. I motioned to the vast gulf of open space around us on the barren platform, sending him shuffling away with a knowing look open his blushing face.
When you come to Korea, you'll have to learn to be okay with this because it's going to happen a lot!
6. Koreans are so honest
It's unbelievable. Not to give my own country a bad rap, but I know that if you left your wallet or phone lying around in the wrong place, you can't always be sure you'll see it again. Chances are you might, but your hopes will wrestle with doubt for the entirety of the search.
As someone who suffers from bouts of absent-mindedness, this proved to be a situation I found myself in more than once in Korea. In fact, I managed to misplace my wallet several times and my phone once.
I quickly learned something about Koreans and the code of honor. In Korea, I didn't have to hope I would find my belongings again; I just knew that I would. Every time, I retraced my steps and would find a happy, smiling face who would hand me my valuables back.
It took me a little while to fully grasp this and so looking back on my early days, I probably came off as an untrusting foreigner, eyeing Koreans with suspicion anytime they got close to me. Once you relax and realize that Korean people are not only very friendly and curious but also extremely honest, you will enjoy life here so much more.
Do I regret teaching English in Korea?
Absolutely not!
While I had my gripes, they were mostly minor and took little away from the experience of a lifetime. Korea was everything I hoped for and more. The issues above would have been nice to know about beforehand but we can only be so prepared for any adventure. At least now I can pass this valuable advice for teaching English in Korea on to anybody considering it in the future.
With the noisy neighbors to the North to consider, it's not so easy to simply jump on a plane to South Korea. Even so, the consensus among South Koreans is that North Korea is all bark and no bite. It seems the rest of the world is worrying too much!
In any case, committing to a year as an ESL teacher in Korea is sure to be one of the best experiences of your life and for many, it can be the start of a career or a life abroad teaching English in various countries.
There are many stories that give you all the stardust and glitter about life in Korea, but be sure to know that it isn't always a walk in the park. You aren't guaranteed to walk away with riches. No matter what happens though, you'll struggle to find somewhere as safe or secure as Korea to launch your teaching adventures. In the end, it is the perfect place to try teaching ESL for the first time.
CJ Haughey is a slow-traveling introvert whispering tips and tales about creating a location-independent lifestyle on his blog The Digital Crusader. If you liked this post then check out his Kickass Guide to Teaching in Korea for the full toolkit to launch your ESL career.
Considering teaching English in China? Read this
Not sure if you really need a TEFL certificate? Read this
Looking for other ways to make money to feed your travels? Read this
This post was proofread by Grammarly