In this post, I'm going to talk you through how to find an English teaching job in China. So if you are you thinking about teaching English abroad, or looking for ways to travel while still working, keep reading! I also have an extra special offer for you at the end so make sure you read until the end!
[amazon_link asins='1478213795,B01FFRNGGC,B000URL2KU' template='ProductGrid' store='clsitf-20′ marketplace='US' link_id='ae6e4aee-c0fe-11e8-9290-b1f13aac481f']
Why work abroad in China?
Why not! If you want to travel but can't afford to go jetting off around the globe for a year or 2 on your nonexistent savings then you are going to need to find a job abroad. If you are an English native speaker, and like the idea of teaching English abroad China is the number one place right now.

Why find an English teaching job in China?
They are crying out for Native English Speaking Teachers
There are so many reasons why China, but the main one is: They are crying out for English native teachers. With China's economic growth it has become very important to speak English. I currently get up at 5 am 3 mornings a week to teach 5 and 6-year-olds English online and know many other Digital Nomads who do the same.
Perks of teaching English in China
Online 121 tutoring is just one way through and the hours are very limited. There is also a huge demand for English teachers for children in state schools in China. These positions come with a good salary (plenty to live on and build up good savings), enough annual leave for you to explore Aisa in your time off and many come with free accommodation! It's a pretty sweet deal. If I wasn't midway through traveling through Latin America right now I would be on a plane to Shanghai tomorrow!
It's relatively cheap to fly to neighboring countries. For example, a return flight to Bangkok would set you back as little as £140! You can read about Sabrina Samra trip to Hong Kong during her time off here.
What's It like to live and teach English in China?
Sadly I haven't been able to experience this first hand (yet but I'm thinking 2019 may be the year!), so I caught up with Sheree from Winging the World who has recently finished her year with Teach English in China, to find out all about her experience.
Hey Sheree! Thank you so much for talking to me. Could you tell me the best thing for you about teaching in China?
The best thing about teaching in China for me was definitely the opportunity to try something new and experience a culture completely different from my own. Having never visited China or anywhere in Asia before, I had no idea what to expect. Despite the initial shock that came from the difference in politeness and etiquette, the Chinese proved to be some of the most friendly and accommodating people that I have ever met. My experience was nothing like I would have predicted but was instead far more eye-opening, humbling and transformative than I could have ever imagined.

What was your biggest challenge of the whole experience?
The biggest challenge about teaching in China for me was definitely being brave enough to say yes to the opportunity. At this point in my life, I had never traveled solo before, didn't know any Chinese and had never considered a career in teaching. I stressed for a long time about whether I had the strength of character needed for the job and whether it was something I could stick out. In the end, the hardest part was accepting that even though I didn't know what to expect, I was going to take the plunge and do it anyway. (A decision I have never regretted!)
That's amazing! If you could give anyone thinking about teaching in China one piece of advice, what would it be?
There is no doubt that teaching in China is a daunting thing to do and it is easy to feel anxious about the unknown. My advice to anyone considering a teaching job in China is to approach everything with an open mind. Chances are, you won't be a great teacher when you first start out so use your support network! Reach out to your colleagues and use your TEFL course, as both of these resources will help you grow and develop as an educator. Also be aware that the culture change will be a bit of a shock when you first arrive and remember that whilst you may be a teacher, that does not mean that you are not still learning.
I couldn't agree more! My first few weeks teaching English in Colombia I was pretty awful, but luckily I have some great colleagues and friends who gave me lots of advice and resources I could use.
How to find an English teaching job in China
One of the most difficult things is actually finding a job and everything else that goes along with it. You also have to apply for a visa, find somewhere to live and take your TEFL course (if you haven't already).
Then when you arrive in China there is all of the stress of orienting yourself in a new city, finding friends, learning a new language and starting a brand new job. Just one of these is stressful enough but to have to cope with them all at once is a pretty daunting experience!
Teach English in China
Lucky for you I have the perfect solution! Teach English in China are a UK based company who take a huge amount of the stress and pressure off you. They organize almost everything for you and you will even be reimbursed the cost of your flight on completion of your contract. It's a pretty sweet deal and here is what they offer:
120-hour online TEFL course

2-week training camp in Beijing

Food and accommodation during training camp

Pre-departure Orientation Day

Return flights (reimbursed upon completion of contract)

Access to our Lesson Plan Library and Member's Area

Former teacher 'buddy' to give advice

Private Facebook group with all participants

Visa support and guidance

Ongoing in-country support

Reference on request
As for the school placements, you get free accommodation, a 6-8 week long national holiday and salary that allows you to save more than you spend (£550-£1575 per month ($760-$2125), depending on location). You will work 15-25 hours a week with weekends off. For those of you thinking of taking a gap year or just wanting a new adventure with the chance to save some money this really is the perfect job.
What's the catch?
OK, so I have looked into this and I can't really see any negatives with Teach English in China. They don't even charge a huge fee. For all of the above, you would pay a fee of £549 ($750). This, in my opinion, is a bit of a steal considering how much training and support you get )which trust me you will appreciate when you arrive in China). To put this into perspective my TEFL course alone cost £400! For an extra £150, I could have done it through this program.
Where can I find out more information about teaching English in China?
Teach English in China have a great website full of information. They also have a really useful and informative blog which I highly recommend you checking out.
Sheree has also written a lot about her experience in China (and her experiences traveling through Asia on her time off). You can check out her blog and follow her on Social Media. Connect with Sheree on: Facebook, Twitter, Pinterest and Instagram
A special offer from me to you
As I mentioned I have a special offer for those of you serious about applying. Teach English in China have very kindly offered all of my readers £50 off the fee! This will make your application fee just £500 (or £350 if you apply for an October or February start). To claim this offer simply click here to read about the application process. Then when you send in your CV and covering letter be sure to let them know that you read this article and quote the code CLAIRE18 to receive £50 off.
Final Thoughts
I really hope this post has been useful. I would love your feedback and questions so feel free to comment below. Also, if you do apply please let me know!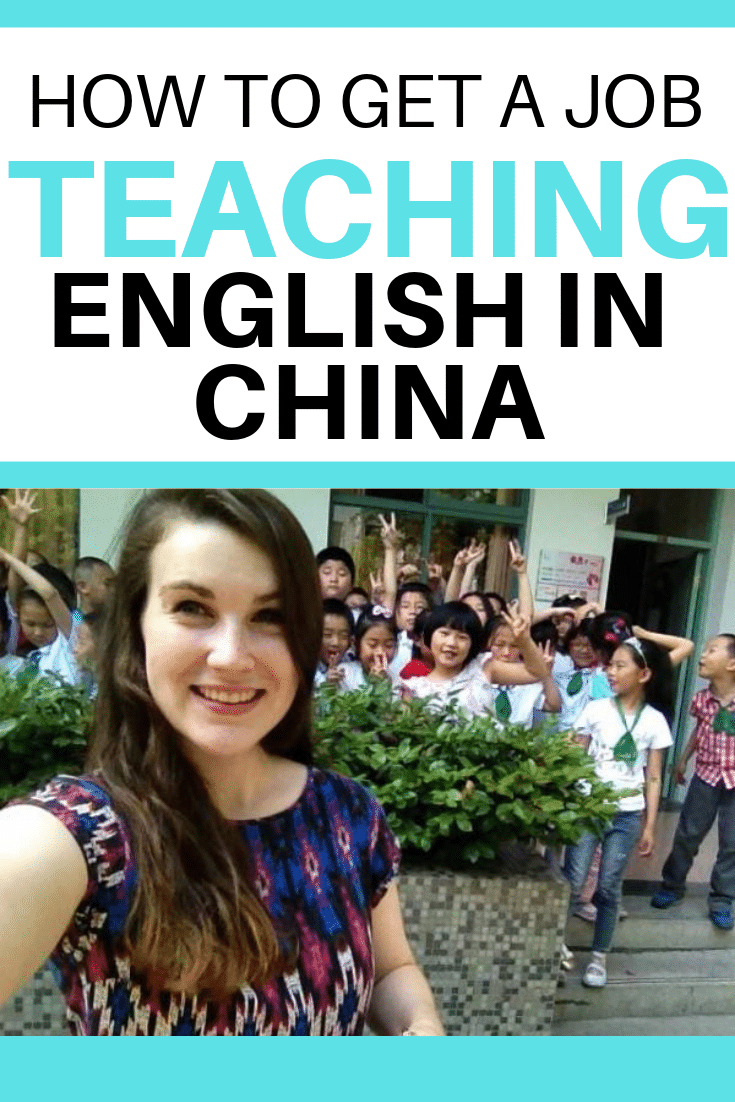 Are You Traveling soon?
Be sure to check Skyscanner for the best flight deals.
I never travel anywhere without Travel Insurance. If you are looking for insurance be sure to check World Nomads first.
This post was proofread by Grammarly