Are you wondering how to spend a weekend in New York City? When my Mum moved to NJ to take a job in Manhatten it was a big shock to my British system. I found myself wandering the streets of so many movies and was both excited and totally overwhelmed! With so much to see and do you are going to need to do some planning to make the most of your 2 days, especially if you're visiting the as part of a New York to California road trip. But at the same time, I encourage you to not try and fit in so much that you totally burn out as you travel New York.
In this weekend in New York City guide, I've tried to keep it low-key and local with some things that I like to do in New York at the weekend. So this isn't a New York City guide that is going to be sharing all the tourist hotspots. If you are looking for tourist things to do I've got a few other New york posts that I've linked to below. Also if you have a bit longer to spend in New York then take a read of my 5 days in New York City guide here.
Did You Get Travel Insurance Yet?

The Insurance companies I recommend are Hey Mondo, Safety Wing, and Travel Insurance Master

Hey Mondo is great if you are looking for a great value flexible policy. They offer single-trip cover, annual multi-trip cover, and long-term travel cover. Safety Wing is great value, with monthly coverage starting at $39. It's super easy to use, and it just renews each month. I currently use them as they offer me free cover for my son as part of my policy. I also use Travel Insurance Master for short trips.

Read my full travel insurance post here, where I go into detail about all companies.
How to Spend a Weekend in New York City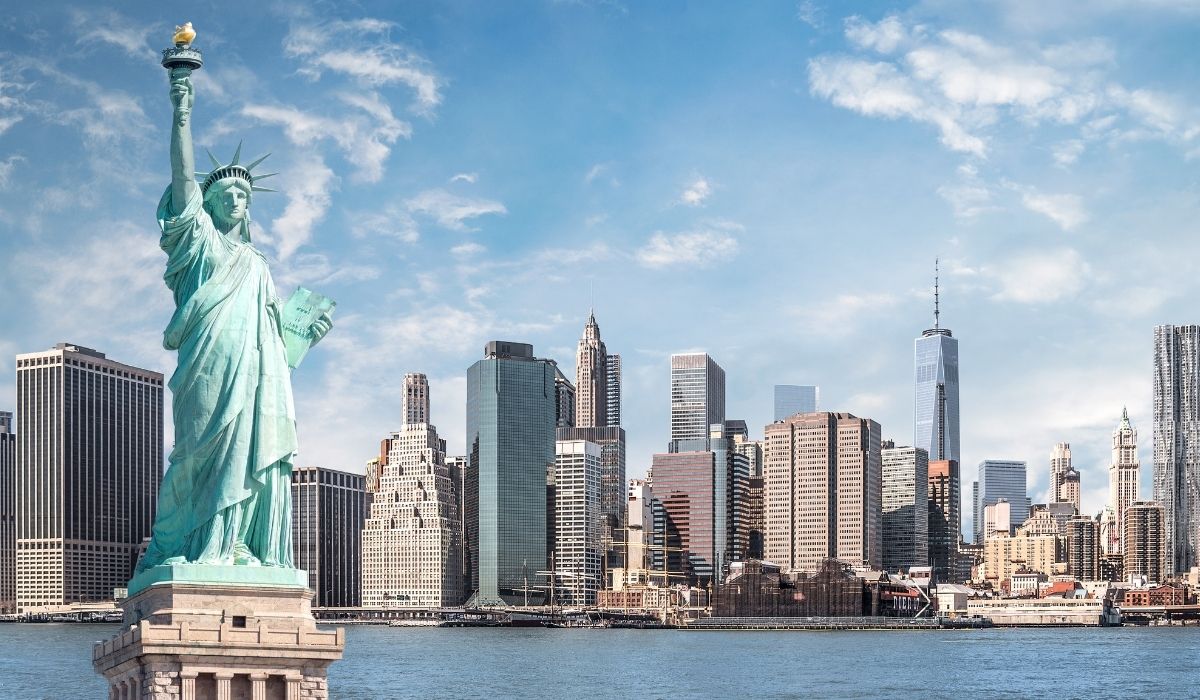 Things to Do on Saturday in New York City
Saturday is my favorite day of the week in New York City, especially early in the morning. It really is a world away from the hustle and bustle of weekday mornings in New York. Of course, if you are up in the Times Square area it's always busy, but head downtown for a more chilled vibe.
The 'thing to do' in New York City at the weekend is to brunch, and on Saturdays, we brunch in Brooklyn darling!
Explore Williamsburg
In every city, there is an ever-changing hipster capital where the weekends are filled with brunch, coffee, and (overpriced vintage) thrift. In New York that place (for the time being) is Williamsburg. The best way to get there is on the river ferry. It's not the fastest or the cheapest, but it's the most fun! Plus it's a great opportunity to take some pictures from the water.
If you are staying uptown take the subway from Grand Central Terminal (to check it off your sightseeing list).
How to Take The East River Ferry
To get to the East River Ferry you need to take the subway to East 34th Street. Come out of the station and take a left to go under the flyover through a little tunnel and out into a public space/ park. You should then see the ferry on your right.
The East River Ferry costs just $2.75 and it isn't a long journey, we got off at North Williamsburg which was the third stop, but it gives you an opportunity for a slightly different view of the City. So have your camera ready and make sure you get up top and sit on the right side of the ferry.
Top Tip: Airbnb have some AMAZING photo experiences avalible in Brooklyn. So if you are into photography (Brooklyn is super photogenic) then I'd recomend booking this photo walk experience. Or if you want some awesome Brooklyn Bridge photos for your insta, this experience is perfect.
Time for Brunch
The first thing on your things-to-do list is to go for brunch. It's a big deal in New York and the best start to any Saturday (in my opinion). My go-to recently shut down, but I've been asking friends where their "must brunch at" spot is in Brooklyn, and they all told me the same, Sweet Chicks! Breakfast hours in their Williamsburg restaurant are 9-12 am daily.
They have COVID-friendly outdoor seating and takeaway if you want to get your Brunch to go. That way you can grab your food and head to one of the parks to eat in the fresh air! I'm all about the chicken and waffles with a mimosa haha.
Take a Photowalk
Brooklyn is my favorite place in the world for street photography, around every corner is something new. So don't forget your camera! There is a lot of cool street art in Brooklyn, so it's also worth booking on a street art tour if you want to see some of the top pieces. Otherwise, just take some time to wander around soaking up the vibe.
Top Tip: If you want more bang for your buck then it's often worth looking at accommodation in Brooklyn for your weekend in New York. One of my favorites is the Condor Hotel. They have a super nice patio area where you can enjoy your morning coffee, something impossible to find in the highrise hotels of Manhatten!
New York City Weekend Market in Brooklyn
Wherever you wander, make your way over to the Artists and Fleas market. They have so many cool things! Especially if you are into handmade jewelry, vintage clothing, and handmade cosmetics then this is the place to find all three. Although it is mostly jewelry there are some other gems like Bad Girl Good Tea (if you like your tea you will love this, I got Blue Hippy: a mix of white tea, wild blueberries, heather flowers). A record seller and a few local artists selling their paintings.
Once you are done with the market have a wander back up 7th. Soak up the hipster vibes, drink coffee and overpay for second-hand clothes in the thrift shops.
Walk the Brooklyn Bridge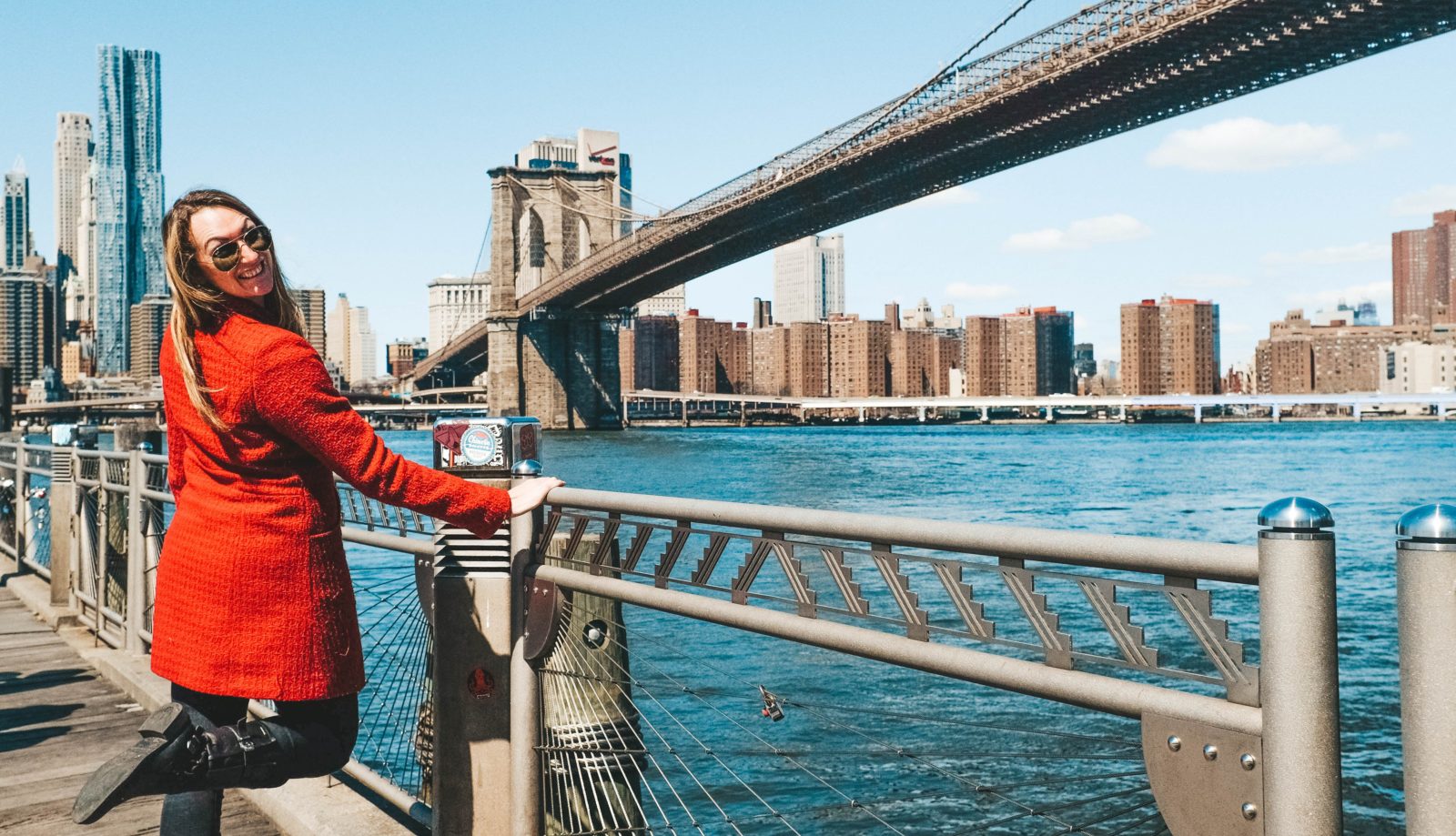 From here you have 2 options, jump on the subway and head back to Manhattan OR make your way to the Brooklyn Bridge and walk back to Manhattan via the bridge.
Visit the 9/11 memorials at ground zero
Once you are back in Manhattan there are some places downtown you can explore.
First up is ground zero. I know this may not be for everyone. I have many Newyorker friends who still find it too painful to go, but the memorial is stunning.
If you are heading this way make sure you stop at St Paul's. "The little chapel that stood" it's the oldest church still standing in Manhattan. It was also the place that became a 'basecamp' for rescue workers after 9/11 where they went to eat and rest. There was a makeshift memorial in there until recently but it has now been moved into the official visitor center.
If you want to go to the 9/11 museum then I would recommend booking as the queues are huge and when we arrived on the day's tickets were sold out. You can also book a tour guide to show you around and talk to you about the area.
Have dinner In Chinatown
There are too many amazing options for dinner in New York City. But when I'm downtown it's always Chinatown for me! What I would say though is it can be tricky to know the best places without a local guide. Many of the really good places don't look so nice from outside which puts tourists off. They end up in the places that look nice which serve crappy food!
If you like dumplings, watch this video!
You can also book a China Town food and drink tour with a chef which is totally worth doing as it takes all the stress out of finding somewhere to eat on your own.
How to spend a Sunday in New York City
Sundays are all about relaxing in New York and unwinding after a crazy week. Plus if you ended up partying on Saturday night you are going to want to keep things chill!
Visit Central Park
The top of my New York to-do list for a Sunday is Central Park. It's huge and you really do need at least half a day to explore. You can keep it as low key as you like here choosing to just wander about and maybe enjoy a picnic. Or you could do something more active like booking a yoga class in Central Park or perhaps renting some bikes. Although be aware that you can only bike in part of the park.
Top Tip: Make sure you stop off on the way to the park to pick up lunch so you can find a spot to eat in the park.
Watch The Street Performers
In New York, culture is everywhere. On every street corner, subway station, and in every park, are artists and performers putting on a show to earn a living. The golden rule is; If you don't want to pay, then don't watch, even a few dollars whatever you can afford/ think it's worth. They are working (hard) this is their job, so think of it like going to watch a performance in a theatre.
Find Alice in Wonderland
We found Alice! But we did have to wait for ages for the small children/ monkeys to stop climbing on it.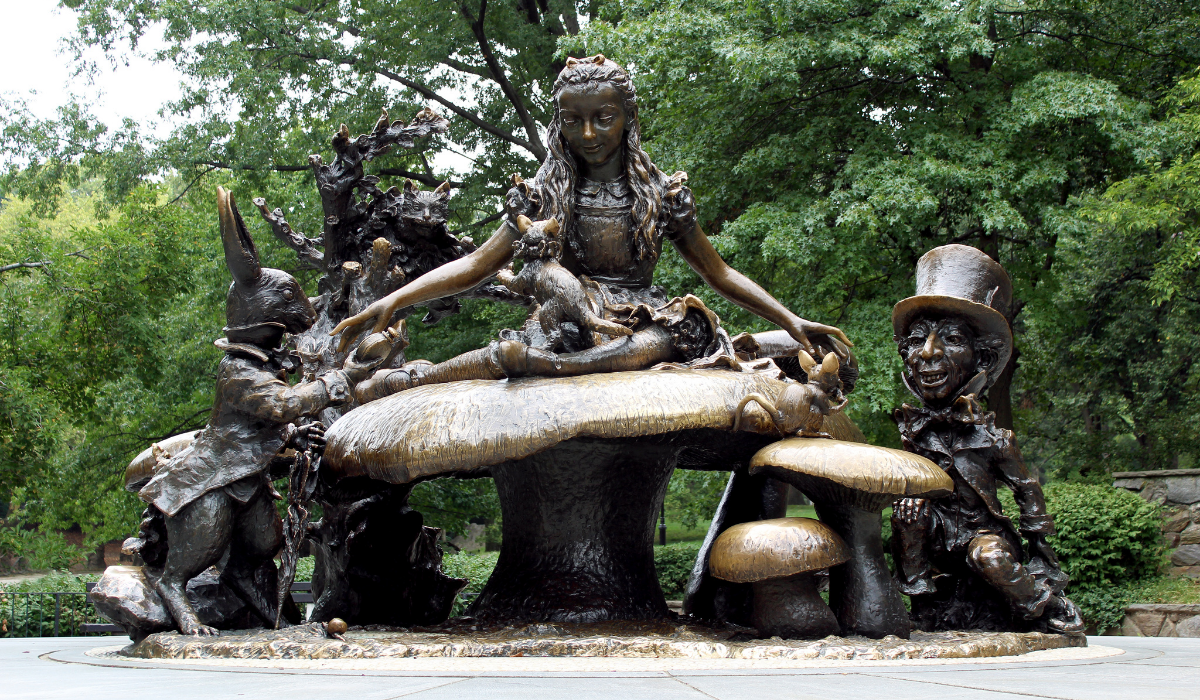 Book a Photoshoot
I know, I know. But I'm all about the NYC photoshoot life haha. If you are just visiting for a few days and want to get some fun photos to capture your time in New York then booking a photoshoot is a must. Plus you get to hang out with a local and ask them some questions about other things to do. Click for my favorite Central Park photoshoot.
Visit The Metropolitan Museum
Once you are done with exploring Central Park walk up to The Met. The steps are always full of people, normally eating lunch. For all you Gossip Girl fans out there this was where they filmed Blair and her minions eating lunch.
The Met is huge and needs at least half a day to explore! Entry is by donation, for an adult the suggested donation is $25 or $12 for a student. We paid $20 for both of us, as we were only going to be in there for 2 hours as we didn't have much time. Our reason for going in there was to have a quick look around a few of the exhibitions and have a drink on the rooftop bar. With views of Central Park and the Upper East Side. it's the perfect rest stop before walking back to the park.
Top Tip: You don't want to rush Central Park and it's huge so make sure you give yourself plenty of time. Take a full day to walk up the East side. Visit The Met and then walk down the West Side so you cover as much as you can.
once you are done, stroll back down the West side of the park and jumped on the subway down to 10th and 14th (West Side) to walk The Highline.
Walk The Highline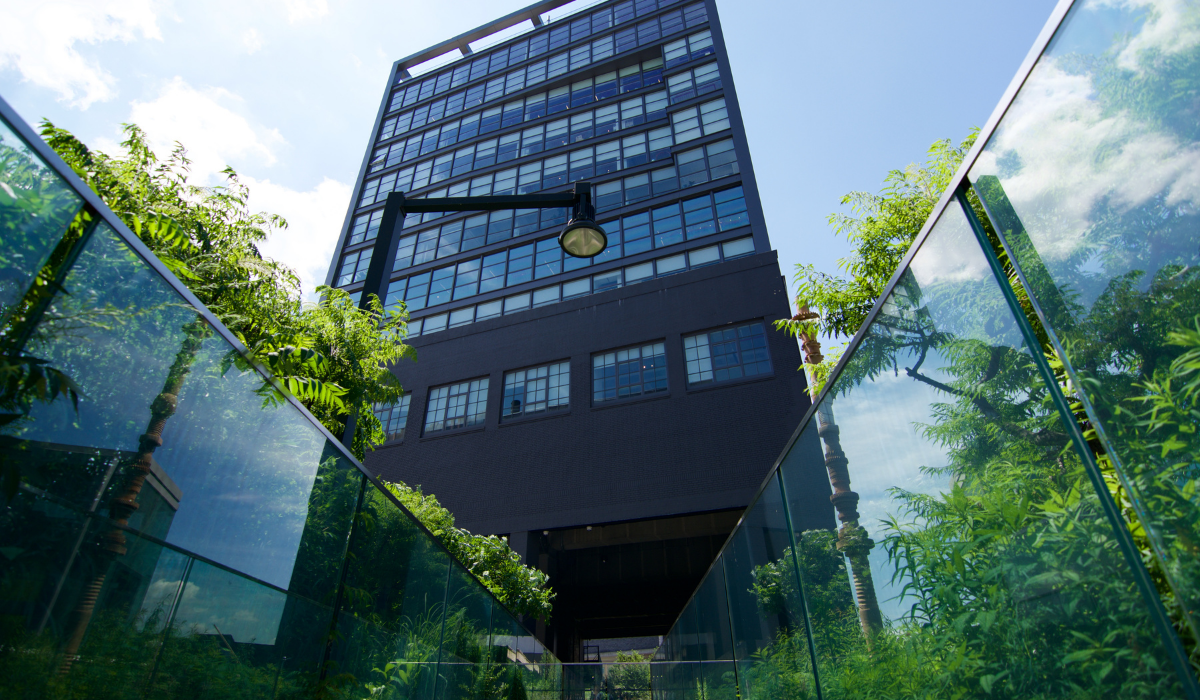 The Highline is free to visit and offers a public garden space with stunning views of the city from above. A disused railway track, built above the city in 1934 as part of a transport improvement project, it runs 1.5 miles from St Johns Park up to 34th Street.
The train line stopped being used in the '80s and although it was almost demolished some local residents objected and fought against the demolition requesting that it was used as a public space instead. The first section was opened in 2009 with the last section opening in 2014.
Unfortunately for me March/ April is not the time to visit as it was pretty barren, but the views of the city were still worth the visit. It's one place I'm sure I will head back to in the spring/ summer.
The Highline can only be preserved if 98% of its costs are raised from donations so if it is somewhere you do visit then consider becoming a friend or making a donation here. I've already got my mum to sign up for some volunteering!
Top Tip: Go at dusk before it closes so you get some pictures of the bright city lights. New York comes alive when the sun goes down after all.

Final Thoughts on how to spend a weekend in New York City
I love the weekend in New York City there is always so much to do. This guide is really just scratching the surface! Whatever you decide to do I hope you have a wonderful time. Let me know all about it in the comments below!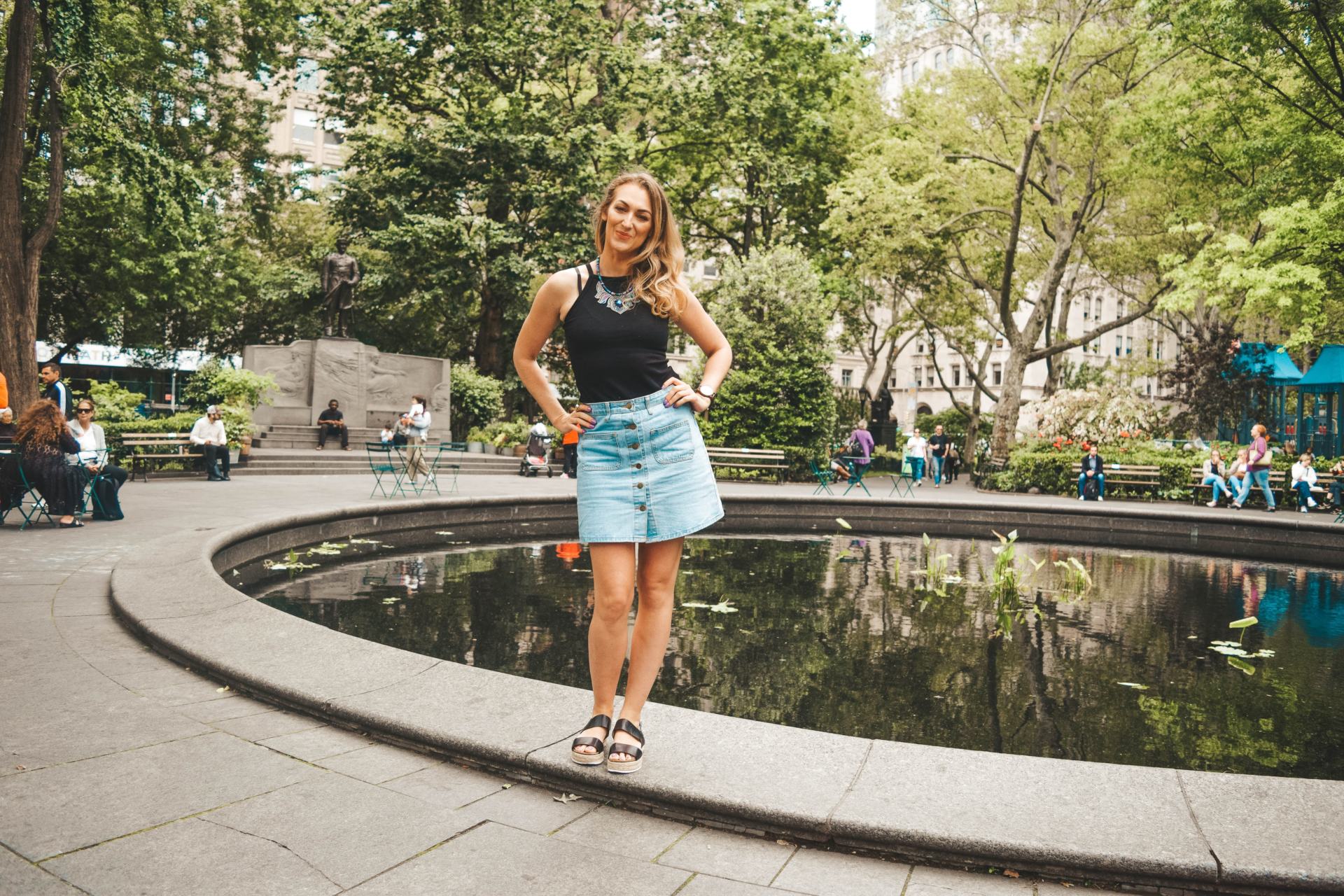 Shop my New York City look:
Need somewhere to stay in New York City?
Finding accommodation in New York City can be a headache1 Here are a few hand-picked places to stay in New York City. All of these accommodations in New York are located in great areas close to public transport.
You can also find your ideal accommodation, compare prices, and book your hotel, apartment, or Airbnb in New York with Cozycozy.