Death Valley! As soon as you hear this name, you may have a lot of questions in mind. So did we! But after visiting this national park in the United States, we've become avid lovers of this park. From Sand Dunes to Salt Flats, Devil's Golf Course to Natural Bridge, hiking to trekking you will get numerous things to see and do in Death Valley.
Death Valley is a protected natural park that covers 3000 square kilometers in eastern California. This is considered the hottest and driest valley in the United States. Despite the hot and dry climate, you will find plenty of things to do in Death Valley.
There is a visitor office in the middle of Furnace Creek where you will get all the guidance on Death Valley attractions and activities. Alongside this, you will get restaurants, campgrounds, and a visitors center.
If you are planning to spend a day in Death Valley, then you must know what to do in Death Valley. We've been there many times and out of our experiences, we've created this list:
Did You Get Travel Insurance Yet?

The Insurance companies I recommend are Hey Mondo, Safety Wing, and Travel Insurance Master

Hey Mondo is great if you are looking for a great value flexible policy. They offer single-trip cover, annual multi-trip cover, and long-term travel cover. Safety Wing is great value, with monthly coverage starting at $39. It's super easy to use, and it just renews each month. I currently use them as they offer me free cover for my son as part of my policy. I also use Travel Insurance Master for short trips.

Read my full travel insurance post here, where I go into detail about all companies.
Things to Do in Death Valley:
1. Devil's Golf Course:
Located in the Mojave desert near Badwater Basin, Devil's Golf Course is a lumpy area covered by salty flats. A great place to do some photography. Many Hollywood movies were shot in this area. This is certainly one of the best places to visit in Death Valley.
Devil Golf Course is famous for its different soil textures. It is believed that around 2000 years ago, a lake was there, and over time that dried up by the extreme heat of this region. Now what we see on the surface is the unevaporated minerals of that lake.
If you love photography, this place must be on your list. Tourists and photographers come to this place regularly. But in summer, people try to avoid Devil's Golf Course due to its scorching heat. You can head to this place in winter. At this time the climate and weather are better compared to other seasons.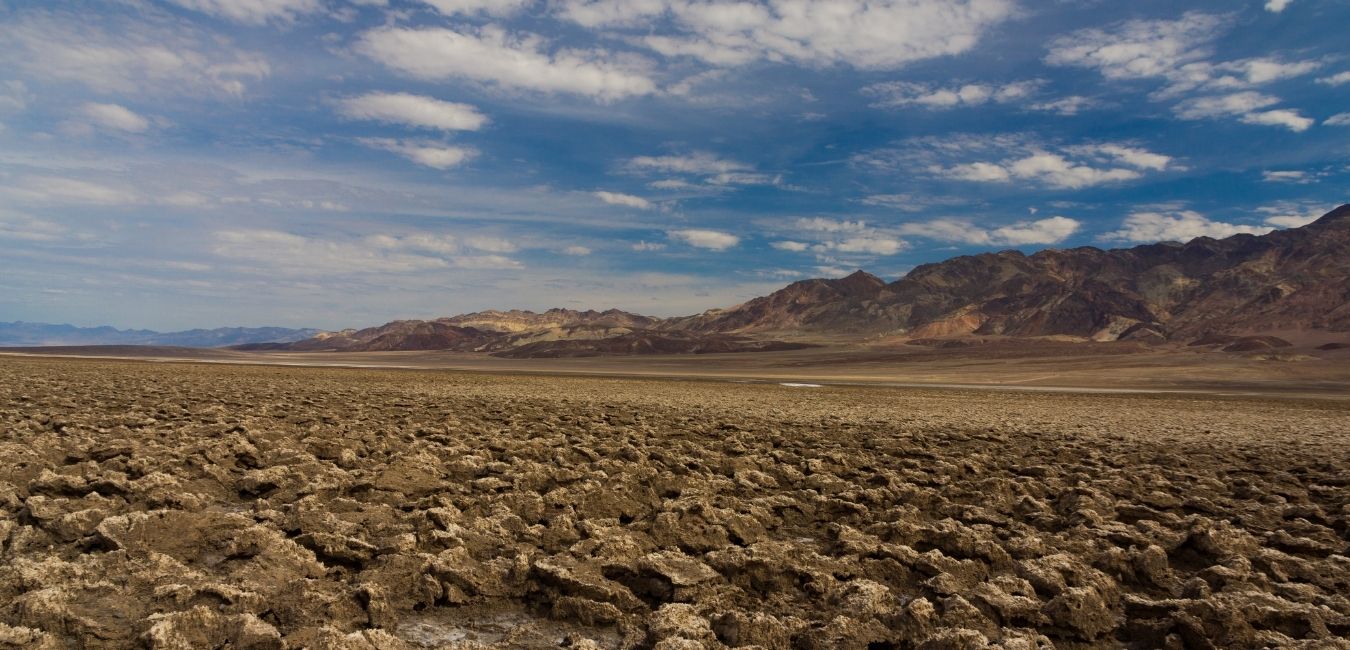 2. Sand Dunes:
Situated on the east of Stovepipe Wells, Mesquite Flat Sand Dunes is one of the best landscapes in the Death Valley area. The panoramic place offers you excellent views in the morning and before sunset. The shadows of dunes create a picturesque view of the region. All you can do on these dunes is walk, climb, or sit on a chair to see the eternal beauty of nature.
It is a great place to visit with your family. The best seasons to visit these dunes are winter and spring. If you visit this place in spring you may find a lot of tourists taking photos of the astonishing place. It is suggested not to visit these beautiful dunes in the summer. The heat might give you a tan (and not the good kind), so avoid Sand Dunes in the summer.
From our personal experience, we would suggest you visit Stovepipe Wells Mesquite between January to February as this region remains less crowded during this time.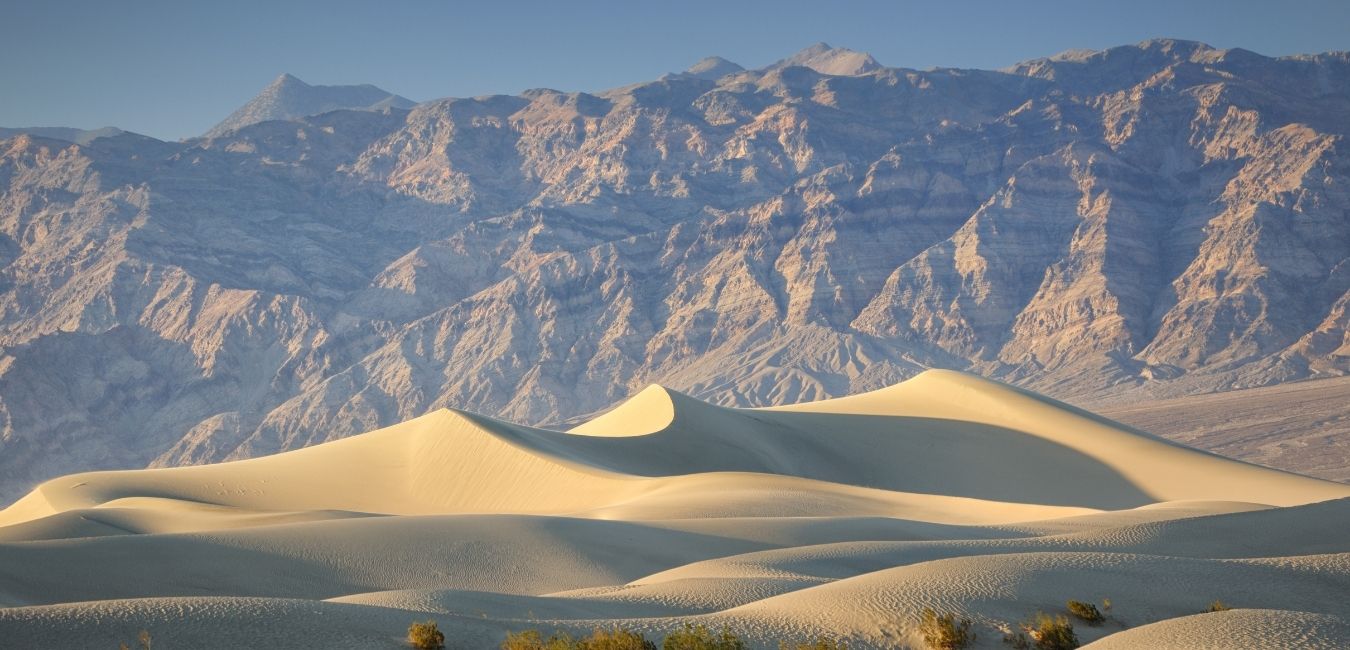 3. Artist's Palette:
As the name suggests this Death Valley tourist spot features views that are exactly as same as an artist's color palette. Every bit of this region will give you colorful memory. This entire area is covered by Pink, red, orange, turquoise, and black rocks.
It is said you can find stones of each color in this area. When sunbeams hit these colorful stones you will see a divine aura covering the area and making it a magical world.
This area is situated on Artist's Drive. This is a short drive towards Badwater from Furnace Creek. Many artists, cinematographers, and photographers visit this place for their landscape ideas.
We went to Artist's Palette with our dog, and I still remember our furry pal liked it so much that when we were about to return it was difficult to take him inside the car. It is a dog-friendly place in Death Valley where you can spend time with your furry friends. But keep in mind, you won't find any stores near this barren land. Carry some food and water for you and your dog when you're going to visit Artist's Palette.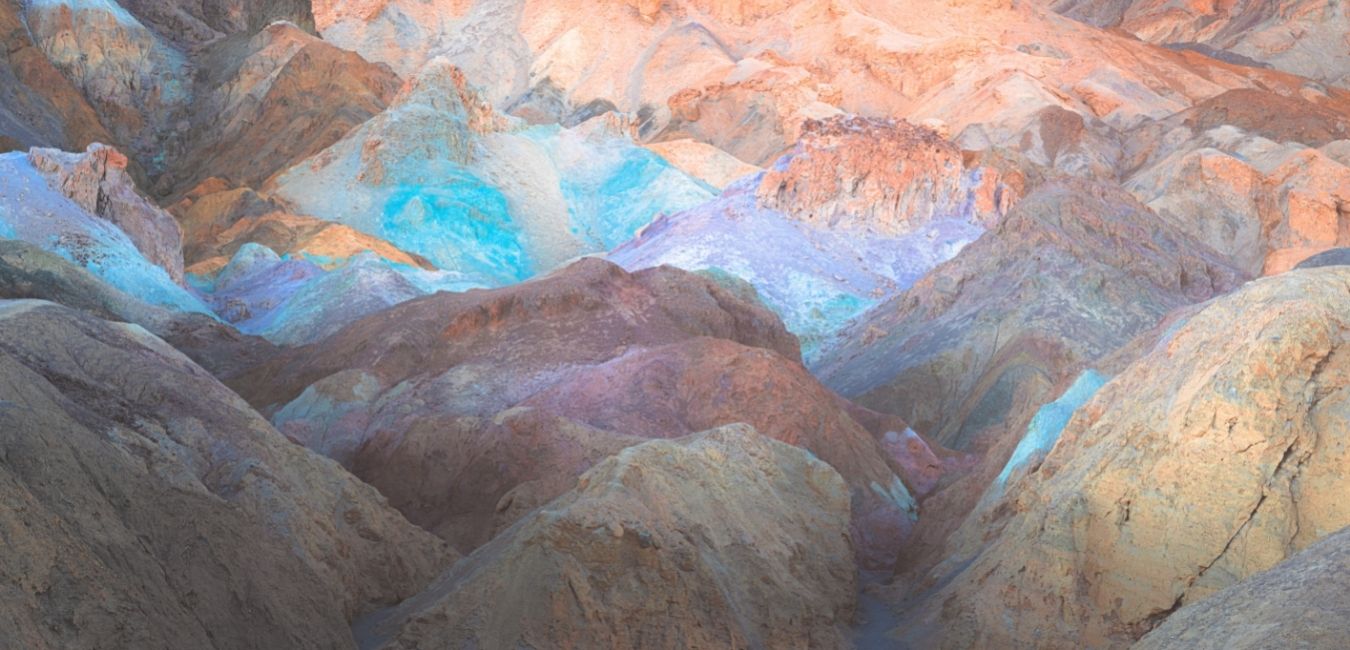 4. Badwater Basin:
Visiting Badwater Basin can be considered one of the best things to do in Death Valley if you're into photography. Badwater Basin is a shallow lake. Fun fact: this is the lowest area in the Western Hemisphere.
This is a lake, but you might not get water all the time in this body of water. As the whole area faces scorching heat throughout the year, the river gets dry.
In winter, Death Valley becomes more beautiful. You might find water in this lake in the winter season only. January to February is the right time to click reflective pictures of dunes on the lake water.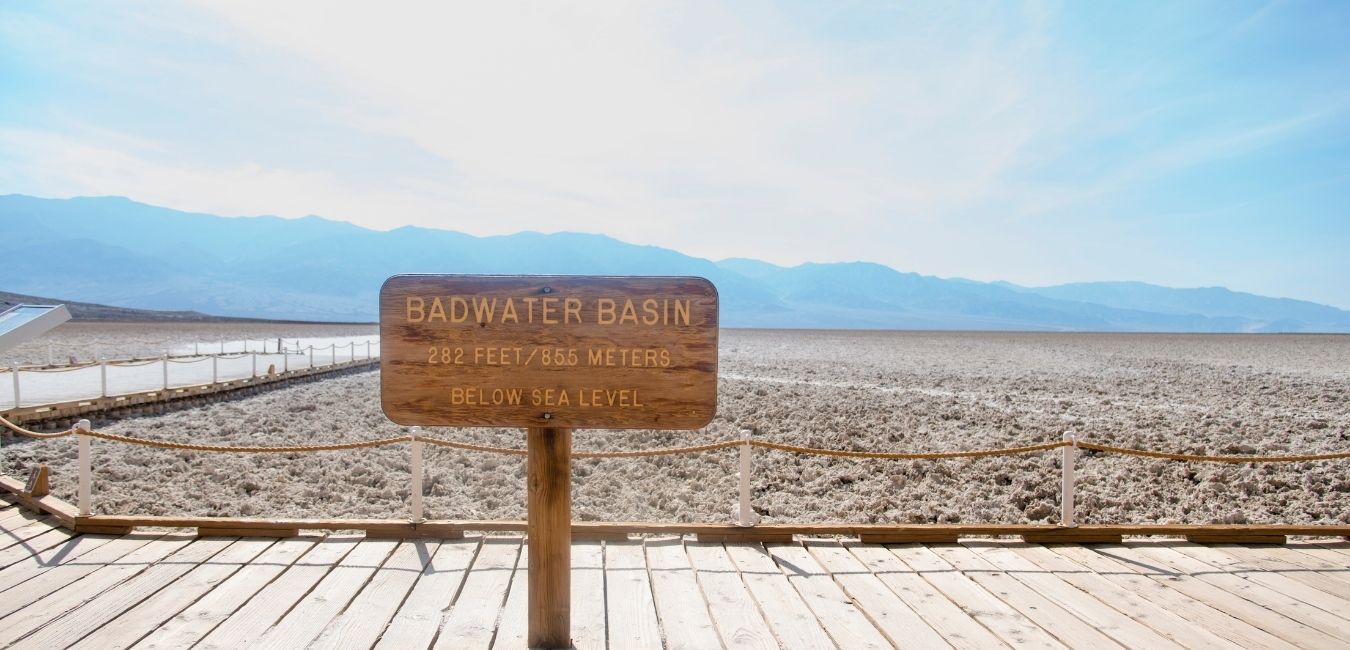 5. Dante Views:
If you want to see the whole Death Valley from one location, then the Dante Viewpoint is the best place to do this. From this point, you can see the border of Death Valley, and let me tell you, the panoramic view is unparalleled. You will be amazed by its surreal beauty.
This place is a little bit out of the main highway, and it's a little hard to reach, but the sceneries and views make it a worthy place to visit in Death Valley.
If you plan to come to this place, you have to drive 16 miles more from the main highway. The road is twisty and paved, so it's gonna be a little difficult. This place stands at 5478 feet above sea level, thus making it cooler than other areas of Death Valley.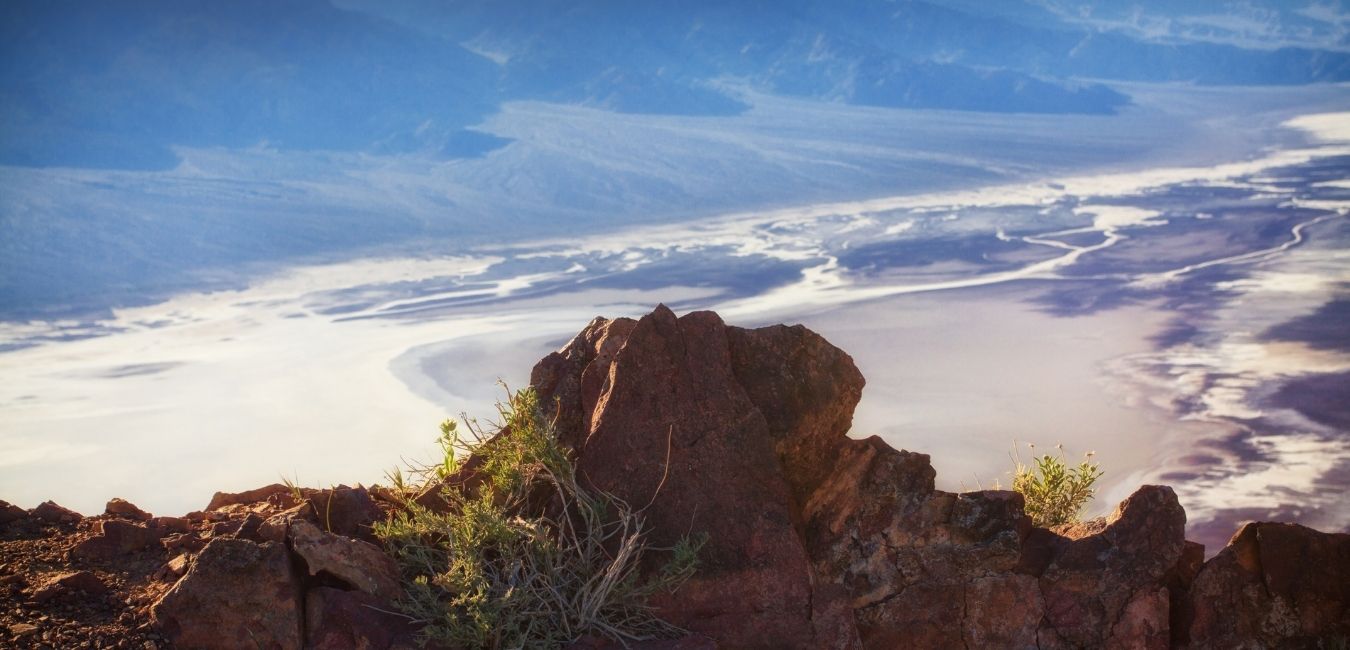 6. Zabriskie Point:
Zabriskie is known for its surreal attractions in Death Valley. This area is covered by a long-range of colorful dunes. You will get to see brown, yellow, red, gold, and orange dunes. These colorful dunes become more vivid in the morning and the afternoon when sunbeams hit this dune diagonally. As a result, colorful hues cover the whole area and create a magical beauty.
These dunes have sharp edges beneath the colorful sand so when you're traveling to Zabriskie Point, try to carry your hiking shoes to protect your feet from those sharp edges. As this area is covered with sand, barefoot hiking shoes will give you super comfort and a good grip in this area.
To reach Zabriskie Point, you have to come towards the east side for four miles through 190 highway.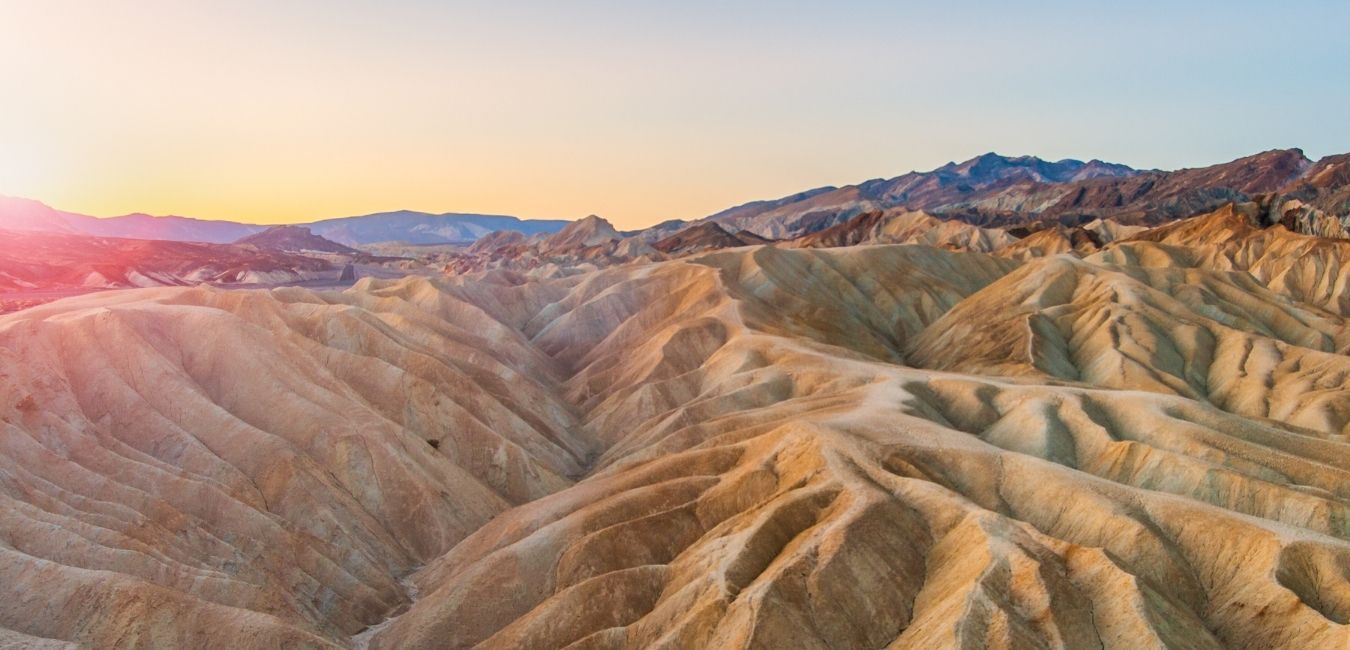 7. Harmony Borax Works:
Aaron Winter and Rossie Winter discovered Harmony Borax in 1881. Later they sold this property to William T Coleman in 1888. Coleman started the Harmony Borax Works. Now you may not see anything in this place, but some borax mud wheels and bearings are still there.
These bearings hold the history of this region. If you love history then this is a must-visit place in death valley.
If you're planning to visit Borax, then we suggest you start your day early and carry extra tires. These roads are so rough and full of edgy stones so take precautions when you're heading towards Harmony Borax.
8. Twenty Mule Team Canyon:
Twenty Mule-team Canyon is a one-way road that will lead you to excellent views of colorful hills.
Are you a Star Wars fan? Then Twenty Mule Team Canyon is a must-visit place in Death Valley for you. You will get to see barren flats where some of the Star Wars scenes were shot. This is an amazing place for video shooting. This 2.7-mile-long road is not smooth but offers you excellent views.
Try to visit this area in the afternoon, you will get amazing hues and dropbacks pictures.
9. Keane Wonder Mine:
Keane Wonder Mine used to be famous for golds. You will see mines and their structures in this area. It is not easy to get into this area, though, but if you are searching for some exciting experiences, then this trip may interest you.
This mine is located on the top of a hill. From here you can get to see a wide view of Death Valley. But to get this excellent view, you have to drive through a dirt road that is full of stones and twists. So it's pretty difficult but worth traveling.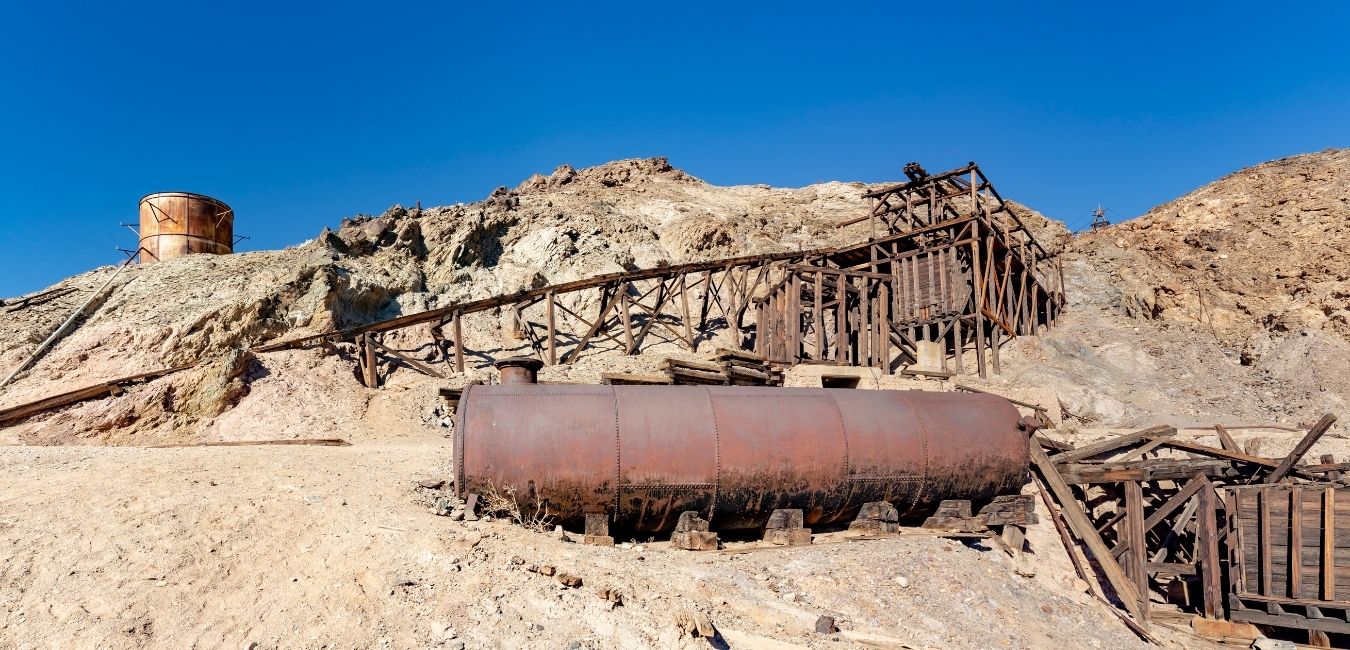 10. Father Crowley Point:
Father Crowley Point is the best lookout point because it offers a wide view of death valley. It is a favorite amongst travelers who come to visit Death Valley.
Throughout the year, you may find a lot of tourists on the East side of
Death Valley because of its beautiful landscapes and road, but on the west side, it is less crowded. Father Crowley is on the west side of Death Valley, so if you enjoy the solitude, or want to go on a solo trip, then Father Crowley Point is a must-visit for you.
11. Grotto Canyon:
If you love challenging road trips, then roll your sleeves up for the exciting hiking experience in Death Valley. Grotto Canyon offers you a great and challenging hiking trip that will fill you up with extra energy. It is not easy to trek in Grotto Canyon. So be prepared for a challenging trip.
If you don't have any previous experience in trekking, please take experts' suggestions before you come for this trekking trip to Grotto Canyon.
You can go to this barren land in the winter and experience the scenic beauty of Death Valley.
12. Natural Bridge Canyon:
Natural Bridge Canyon is popular for its scenic hiking trail. When we visited this area, we were amazed to see its beautiful landscapes, and It's not a tough trekking route compared to Grotto Canyon.
This area has 2 miles round trekking routes.
If you're planning for a trek, then Natural Bridge is not the only option you have. There are many trekking options available in Death Valley. We would suggest you keep food and water with you because along this trek, you will not get any shops from where you can buy food and water.
Many people say Natural Bridge Canyon is not a worthwhile area to visit, but when we visited, we found that it is great. As we were beginners in trekking, it was a good starting point for us.
Death Valley was a worthy trip for us. It was a great journey through this barren land and hills. We took many excellent landscape photographs in this area. Despite its rugged region and dry weather, these above-mentioned spots made our Death Valley trip a successful one.
Looking for a place to stay close to Death Valley?
---
Author's Bio: Trijit Mallick from Budget Travel Buff
I'm a software engineer by profession and a travel blogger by heart. Besides being a travel blogger, I have also a passion for Motorcycle Riding. I am based out in the city of the joy of India – Kolkata. I spent 5 years in California and Florida for work purposes and explored several places.
---