In this post, I will go through 7 travel photography tips for beginners to help you take killer travel photos so you can upgrade your blogs and social media game. Because, let's face it, these days it's all about keeping our social media on point. And although there are some amazing photo editing apps and video editing software out there to make life easier in post-processing. If you don't produce good content, to begin with, you are fighting a losing battle!
Creating content for social media is all about storytelling. Not only showing our audiences how much we enjoy certain places and experiences but helping them to learn about new places so they can experience them for themselves. To do that, you can't rely only on the best camera or video camera you can find in the market, though, that helps a lot! You'll also need to learn some tips and tricks to take killer travel photos.
Without any further ado, here are my 7 travel photography tips for beginners to take killer travel photos:
Did You Get Travel Insurance Yet?
If 2020 taught us anything, it's that you need to be prepared for anything! Travel insurance has always been high my list of things to get before I travel but now more than ever its at the top of my list.

I'm pretty sure we have all had travel plans messed up because of COVID and not all insurers covered this. So when looking for travel insurance it's important to check it covers travel disruption due to COVID-19, Hey Mondo, Passport Nomads, Safety Wing, and Travel Insurance Master all provide cover for this.

Hey Mondo is great if you are looking for a great value flexible policy. They offer single trip cover, annual multi trip cover, and long term travel cover. You even have the option to start the cover when you are already on your trip, although you won't be covered for the first 72 hours. For me my favourite feature is their app which offers you a 24/7 Dr chat and the ability to file a claim direct in the app.

Passport Nomads provides the most comprehensive cover for Digital Nomads. The game changer with them is that you have a red card and if you find yourself in need of medical care you just contact them and they will pre load your card with the funds to cover your treatment, meaning you won't need to pay out of pocket and then put in a claim later.

Safety Wing is great value with monthly cover starting at $39. It's super easy to use and it just renews each month. They have an excess of $250 and it's simple to make a claim through their website. I currently use them as they offer me free cover for my son as part of my policy and I like that it renews on a monthly basis, so I don't have to pay out a big lump sum up front.

I also use Travel Insurance Master for some short vacation type trips.

If you are doing shorter trips or an extended backpacking trip then Hey Mondo or Travel Insurance Master are the best option. If you are a digital nomad or planning travel of at least 6 months then go for Passport Nomads or SafetyWing.
1. Know Your Equipment
When it comes to buying cameras and accessories, it takes a while. This is because you have to know what type of content you want to create.
Are you ok with a bulky and heavy camera, or are you looking for something light and easy to carry? Are you looking to shoot videos or photos? Do you want to shoot in low light, or are you looking to shoot outdoors?
There are plenty of things to think about, so you have to know your equipment well, and even if you have a fancy DLSR camera, you'll need to learn how to use it properly. But, never forget about your phone. In all honesty, these days I have an iPhone 13 and I shoot most of my content on there and then edit and upload it directly from my phone. The last few trips I've been on I've taken my DSLR and not even used it! I do still use my DJI Pocket and drone a lot but I just find my phone camera does the job I need it to do.
To help you with this topic, I have written an article about the best blogging cameras to create killer content and the best vlogging cameras for beginners and pros.
2. Do Some Research
With this, I mean location.
Don't panic I have a couple of recommendations based on my experience to help you with this. The first is dedicating some time scouting around on foot, or if you don't have enough time for that, my second recommendation is searching for hashtags on Instagram or geo-locations. What I do is start searching and then save all the photos I love into a collection. I use that to then plan my locations to shoot in.
Doing this will give you an idea of what you have to work with and special spots where you can work your magic and let your creativity run wild.
3. Get Up Early
This one especially applies if you are a travel blogger like me. In essence, sunrise means fewer people around. Want to get the best shots in popular tourist locations without crowds of people? Then you are going to have to get your ass out of bed early!
Of course, sunset is also a great time to shoot. The golden lighting just before sunset is perfect for portrait photography, or photographing landscapes. But don't forget after the golden hour comes the blue hour which brings its own magic. A lot of the best shots happen during these times.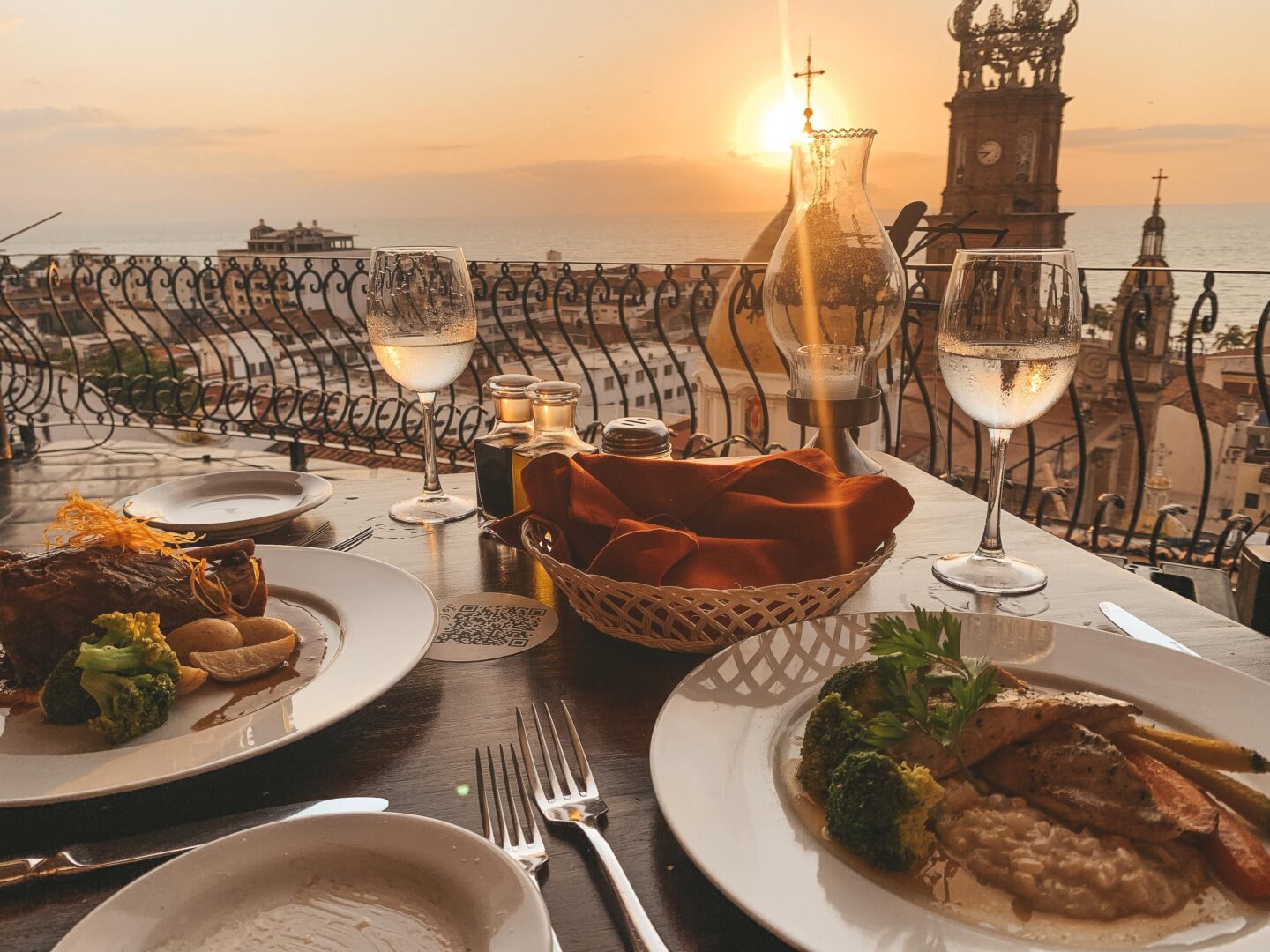 4. The Rule of Thirds
You may have heard of this, if you haven't, you better start doing some research.
It is not rocket science, it is a technique that has existed for centuries. You can even see this technique in renaissance paintings. Nowadays, photographers and videographers still use it to create beautiful and interesting content.
In essence, this is what it is about: imagine you separate an image into nine equal blocks. If you position your main subject right in the center of the image, you will have space around the subject, but you won't have a clear view of what is happening beyond the subject.
If you position the main subject on either of the sides (not too low, not too high), the viewers' eyes will have more things to analyze and that will make the scene more eye-catching. Of course, you can also take advantage of this by striking some poses.
This is only one composition tip, but there are many more that could help you improve your abilities to create content.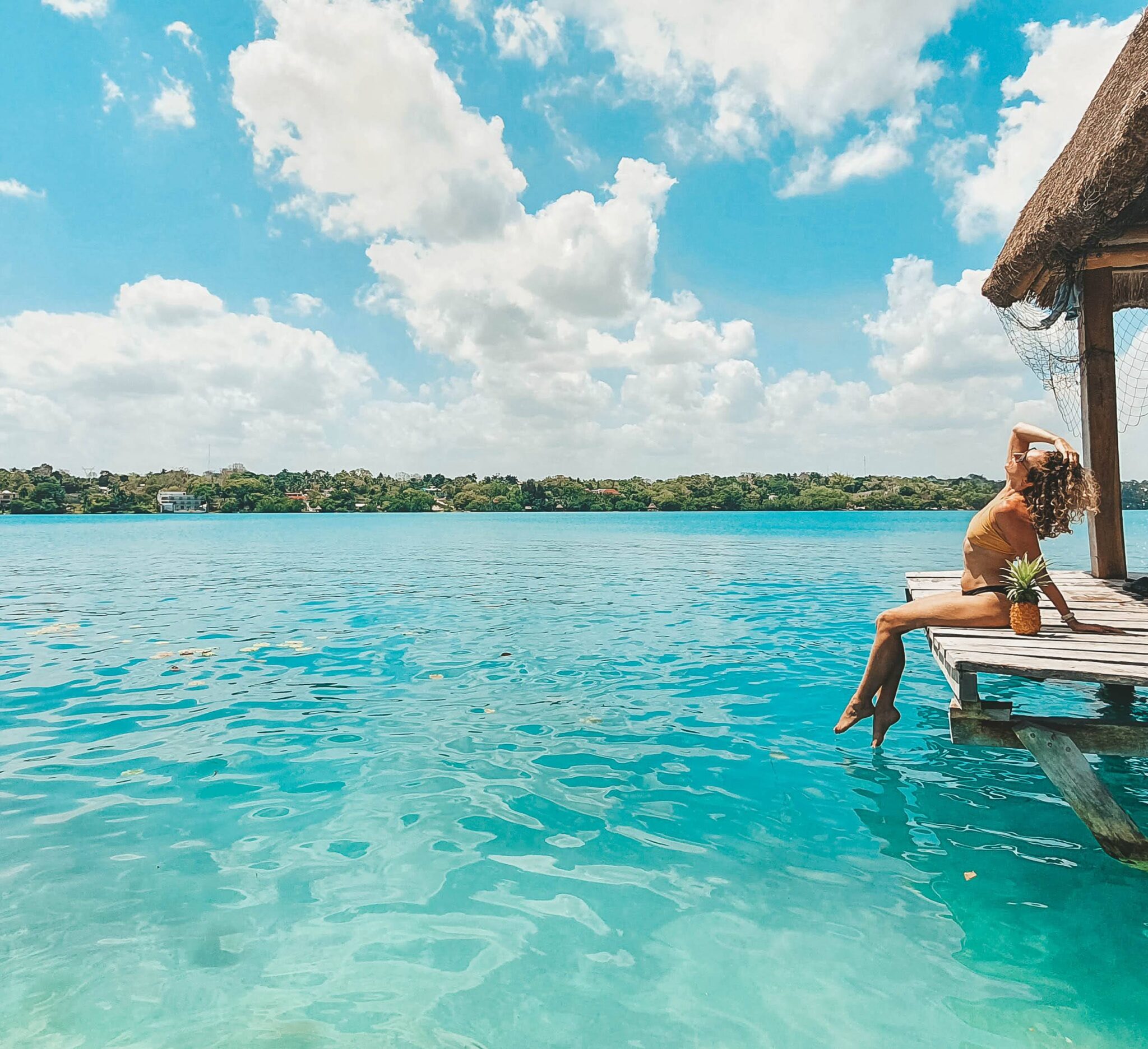 5. Take Several Outfits
Now we are getting to the less technical but still important stuff that could help you optimize your time.
I like scheduling a full day to make all my content. So, I have learned to take several outfits to change. If you are a professional content creator, then this is the very best way to maximize your time. I have my map with all the locations saved, a bag full of outfits I can quickly change into, I do my hair and makeup and off I go! Generally, I'll get up early so I can make the most of quiet mornings with fewer people around.
Of course, this will take some planning, but it's worth it!
6. Don't Be Embarrassed
This is something that bothers so many people when they are new to making content. Getting over the embarrassment comes with time. What helped me was going with other content creators and Instagrammers. There really is safety (and less embarrassment) in numbers.
But at the end of the day, if you are walking around with your tripod, a microphone, or whatever just own it.
With time you will gain more confidence in yourself.
7. Learn How to Pose
This will come naturally for some people, others will need more time. In my case, I am a dancer, so as part of my training, I learned how to move my body. Even so, it still took me some time to find my style and have fun.
You can involve your friends in this, go out to have fun, and make improvised photoshoots. Learn to have fun with it. My other tip is to search for posing tips online, there are vloggers that can help you out with this. You could also book a shoot with a professional photographer who will be able to guide you into traditional poses. Airbnb experiences are great for this.
There are many tips and tricks you can apply to look and feel like a rockstar while you're taking photos.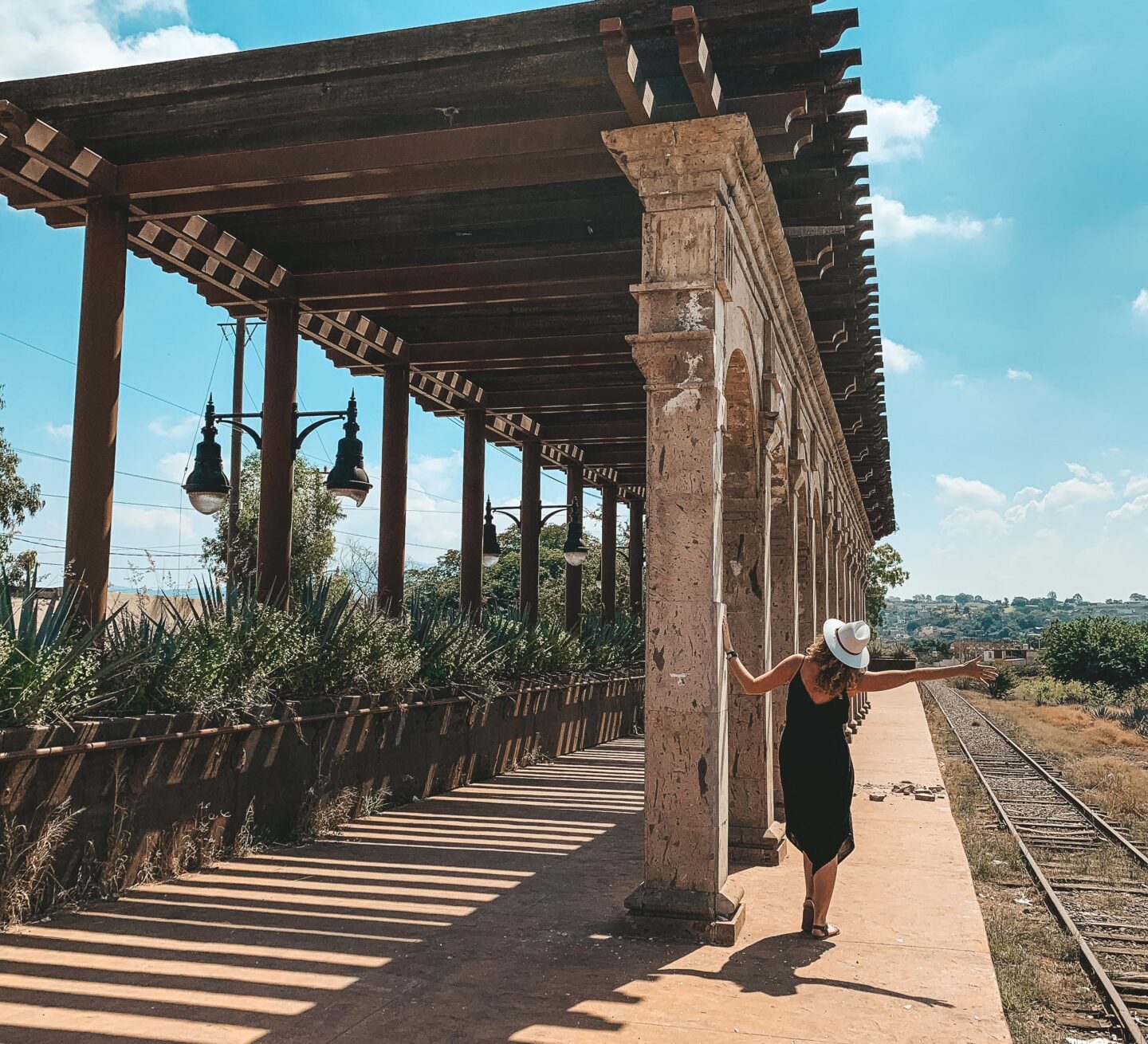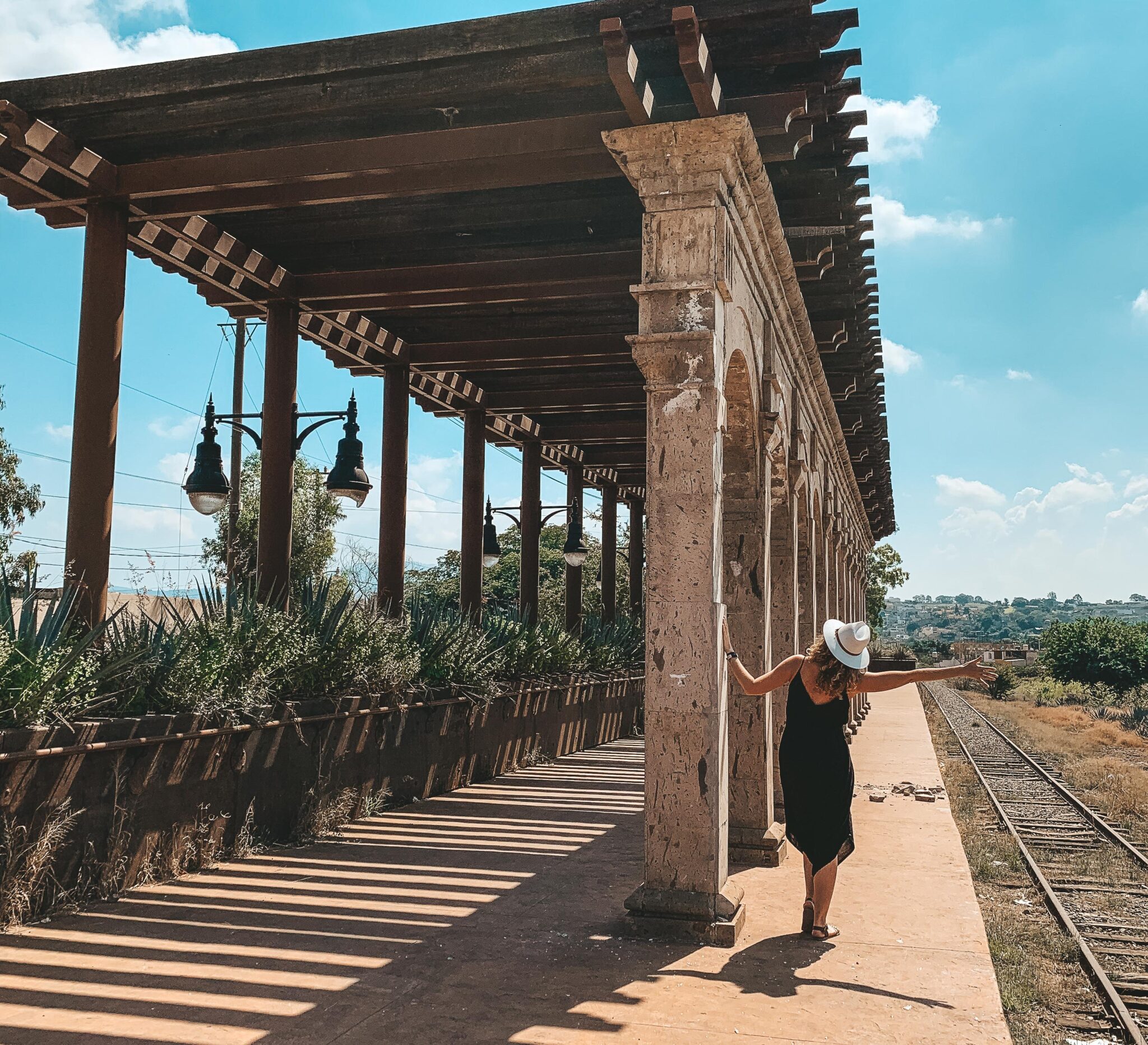 Bonus – Don't Rely on Post Processing (Editing)
This is actually putting all the previous points together. Don't rely only on editing to have outstanding content.