Bath has to be one of my top destinations in the UK. It's a UNESCO world heritage site and one of the most beautiful cities I've visited. It's a city I love to return to time and again. In this post, I'm going to share with you my favorite things to do in Bath UK to help you plan your trip and make the most of your time. As well as including the best Bath UK attractions, I've made some hotel and restaurant recommendations to help you plan your trip to Bath.
Did You Get Travel Insurance Yet?

If 2020 taught us anything, it's that you need to be prepared for anything!

The Insurance companies I personally recommend are Hey Mondo, Passport Nomads, Safety Wing, and Travel Insurance Master

Hey Mondo is great if you are looking for a great value flexible policy. They offer single-trip cover, annual multi-trip cover, and long-term travel cover.

Passport Nomads provides the most comprehensive cover for Digital Nomads. If you find yourself in need of medical care you just contact them and they will pre-load your card with the funds to cover your treatment, meaning you won't need to pay out of pocket and then put in a claim later.

Safety Wing is great value with monthly cover starting at $39. It's super easy to use and it just renews each month. I currently use them as they offer me free cover for my son as part of my policy.

I also use Travel Insurance Master for short trips.

Read my full travel insurance post here where I go into detail about all 4 companies.
Where is Bath UK?
Bath is the largest city in the county of Somerset in the South West of England. It's located 4 hours West of London with direct trains and busses running frequently from central London. It's very close to Bristol another important UK city, and it's a must on any UK itinerary.
There are so many reasons why Bath should be on your UK must-see list. I think one of the big pulls for a lot of people visiting the UK from abroad is its proximity to London. It's only a few hours on the train or coach from London and if you book in advance you can get really cheap fairs (I paid only £7 for my train ride!) It could even be done as a day trip. Although there is so much to do I'd recommend spending a little longer if you can.
How to Get to Bath Spa
Plane – The closest airport to Bath is Bristol which is just 20 miles away. The airport is well connected to Bath by public transport.
Train – If you are traveling from London it's on a direct route and takes just 90 minutes from Paddington station. Making rail the fastest and easiest way to get to Bath on public transport. Search for tickets on Red Spotted Hanky. I would 100% advise you to book your train tickets to Bath in advance. Rail prices in the UK are crazy high right now but with enough notice, there are still deals to be had. Ideally, you need to book 2 months ahead of time.
Bus/ Coach – Not as quick or as comfortable as the train. But if you are struggling to find decent-priced rail tickets then getting the bus is a good option. To book the bus to Bath check on Mega Bus and Nation Express.
Car – It's a short drive from both the M4 and M5 motorways and parking is available in the City Centre. Most of the hotels do not offer free parking though so do check with your hotel about parking. We stayed at Hotel Indigo and there was a car park directly opposite that cost £15 per day. It was also opposite the police station which made it feel extra secure.
Although you won't need a car while in Bath city center if you want to do any day trips or visit close by places like Stonehenge (1 hour away) or Lancok Abby (where part of Harry Potter was filmed) then a car is very useful.
If you need to rent a car then search for the best deals here.
How Long Do You Need in Bath UK
Wondering how many days you need to stay in Bath UK to see everything the city has to offer? It really depends on how packed you want to make your days. The first few times I visited Bath I had limited time and I managed to pack everything into one day in Bath. It was a long and busy day, but I did it.
The last time I stayed in Bath I had 4 days 3 nights and it felt like the perfect amount of time. I saw everything I wanted to see and still had time to enjoy a lie-in and spend time people-watching in the city center. There really are so many amazing things to see in Bath you won't want to feel rushed unless you have to.
When Is the Best Time to Visit Bath UK?
I have visited back in both the winter and in the summer. Of course, this is England and so the weather is never guaranteed! But Summer is the best time if you want to have the best chance at clear skies. That said I love Bath at Christmas time as they have wonderful Christmas markets and an abundance of pubs with fires where you can sip warm cider and warm up.
If possible I'd always recommend visiting Bath during the week. Weekends can get busy, but during the week you will avoid the largest crowds.
5 Interesting Facts About Bath UK
Bath is the only city in the UK to be designated as a World Heritage site by UNESCO. That is the whole city! Not just a part of it. It's the only city with this status in the UK

The City is the only place in the UK that has natural hot springs.

There are around 5,000 listed buildings in Bath

Stonehenge is just an hour's drive from Bath

One of Bath's most famous residents was Jane Austen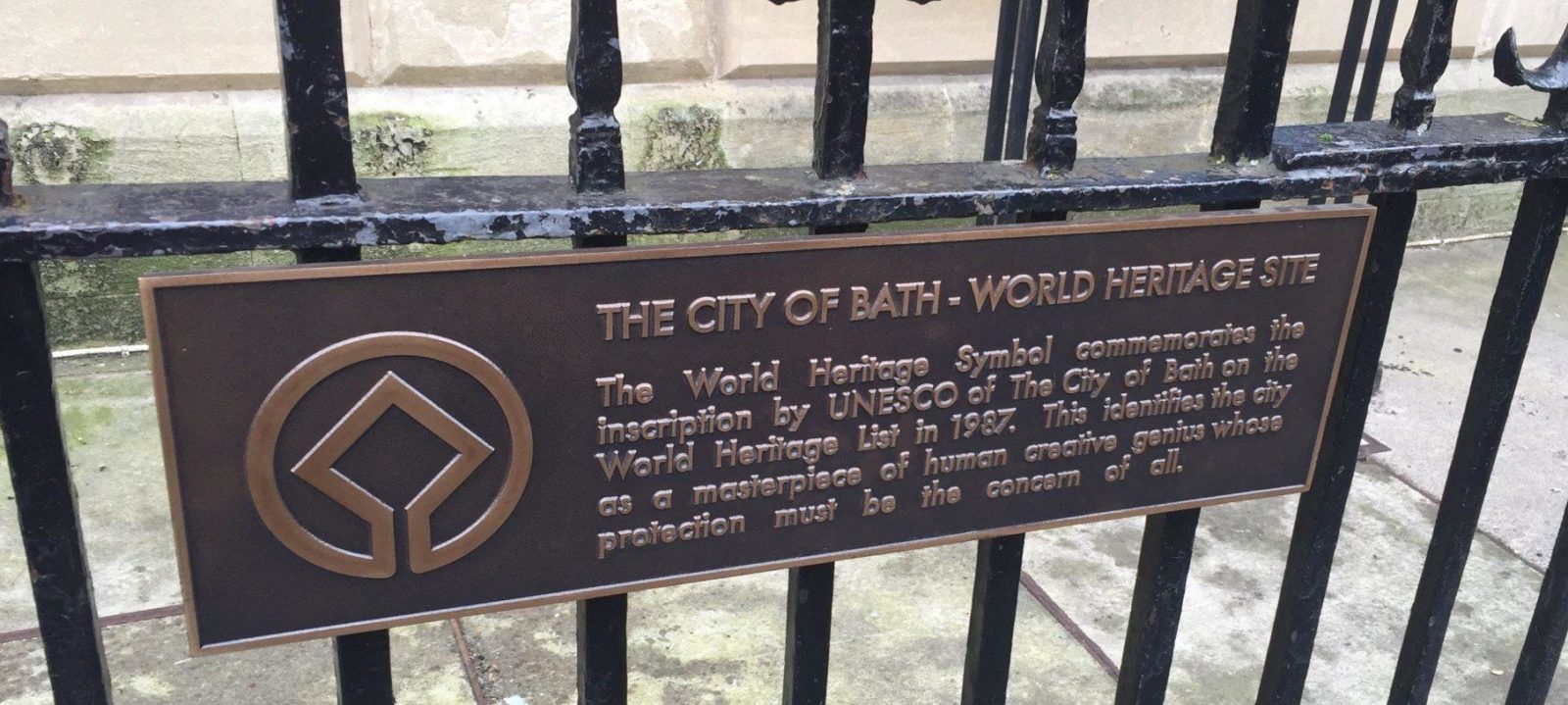 The Best Things To Do in Bath UK
There is a lot to do and see in Bath. Below I've listed my favorite things to do in Bath, however, for a full list you can check out the Visit Bath website. There are also lots of interesting places to visit in the surrounding areas, I've included some of those on my list.
If you have time also look at going from Bath to Stonehenge you can drive yourself or book a tour.
Take a Free Walking Tour
At 10:30 am every day and 2 pm Sunday to Friday there is a free walking tour that goes from just outside the Roman Baths. This tour is run by the Mayor of Bath and it is completely FREE. They do not accept any tips at all.
The tour lasts for 2 hours, you don't need to book and your guide will be a local volunteer. The tour was brilliant, informative and just the right amount of time. You will get to visit all of the important buildings in Bath and have plenty of time for pictures etc. On your tour make a note of anywhere you want to return to later.
If you decide not to do this walking tour and would rather do a self-guided one, then check out this great tour I created on Walkli.
Visit the Roman Baths
You can't come to Bath UK and not visit the Roman Baths and this really is the main attraction and what makes Bath so unique. It's the only natural hot spring in the UK and it's those healing waters that have cemented Bath's place in history.
The entry cost is currently £27.50 at weekends and £25.50 during the week for adults. This includes the self-paced audio tour, which is very useful. It's a handset they give you in your chosen language. There are numbers all over the site and when you get to something interesting you type in the numbers to your handset, press go, and the audio begins telling you about the place you are standing in.
It took me around 1.5 hours to wander around.
Visit Bath Abbey
Once you come out of the Roman Baths head straight next door to Bath Abbey. It's free to enter and it's truly beautiful, inside and out.
Top Tip: If you exit the Abby to the side you will come out in a little square with lots of benches. There is a super nice coffee and chocolate shot directly in front of you. Go buy a coffee and a cake and take a seat on one of the benches in the square and enjoy the music from the buskers.
Explore the Shops in Bath City Centre
Bath City Centre is beautiful, thanks to all of that bath stone. Even the new shops that were built not so long ago have been built in the same fashion, which is how the city was able to retain it's UNESCO status. Even if shopping isn't your thing, I would recommend taking a wander through just to enjoy the architecture around the city center.
I would also highly recommend visiting the market, which is also a great place to grab some cheap food if you are on a budget.
When you come out of the market you will see the river and the park. On a nice day, I'd recommend grabbing some food to go from the market and then heading down to the river bank to eat it while enjoying the British sunshine.
Take the Toot City Bus Tour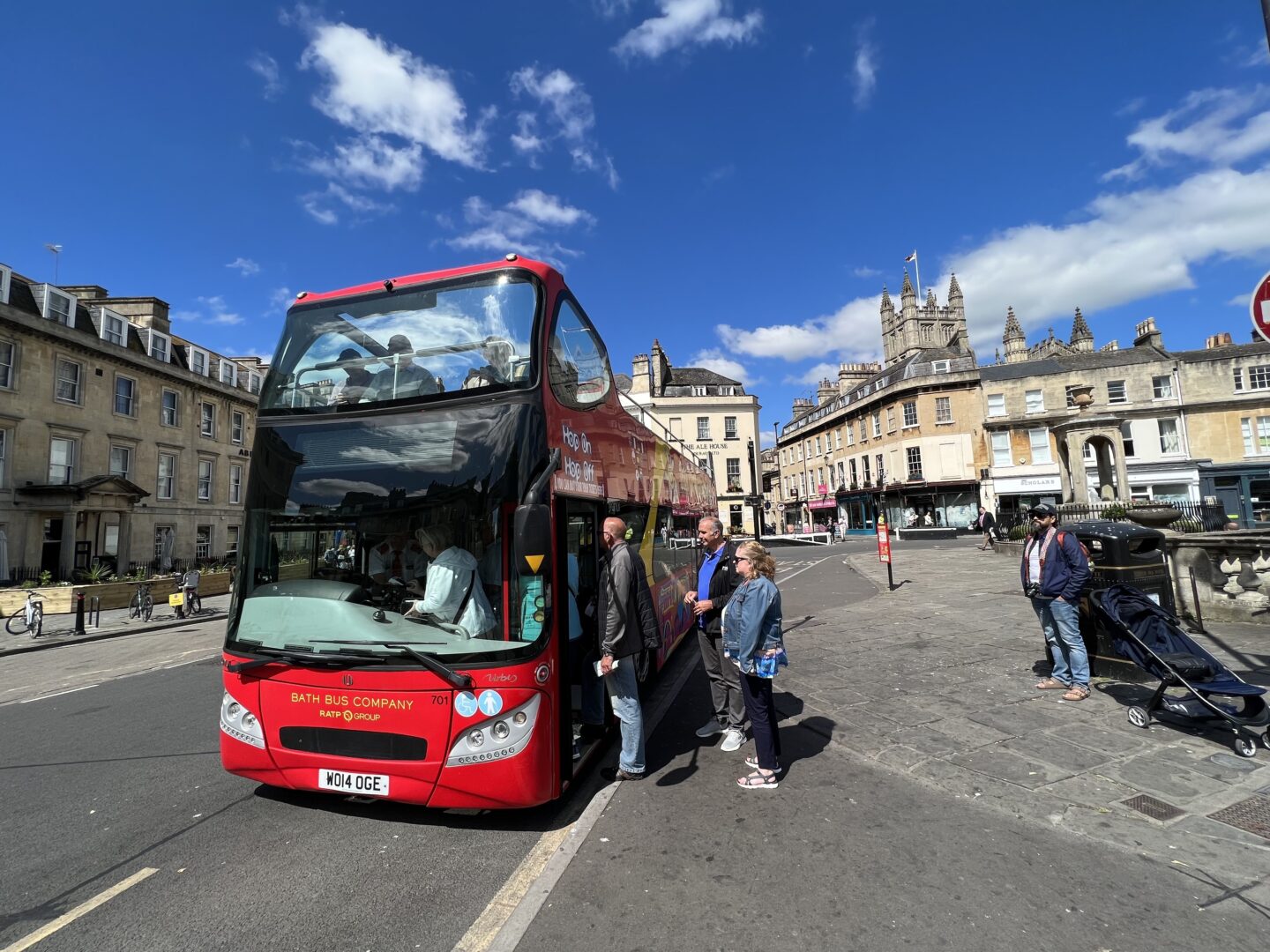 I'm a big fan of hop-on hop-off city bus tours. Not only so I can rest my legs from all the walking, but also so you can get an idea of where things are in a city, fast! If you miss the free walking tour, or you have mobility difficulties then this is a good option. Or if it's raining, this would be the dryer option! Plus if you only have a day or 2 then these bus tours are huge time savers.
Doing the Toot bus tour is one of my top things to do in Bath UK because there are two routes and both are included in the price. The City Centre loop and the Skyline tour. If you have done the walking tour you may not want to do the city center loop. The skyline tour takes you out of the city center and up to Prior Park. On this route, you can get a great view of the city from the high ground.
Top Tip: You can hop off the Skyline bus at Prior Park a national trust landscape garden and have a beautiful walk around. It's not cheap but if the weather is nice I'd say it's worth it. If you already have a National Trust membership then you can enter for free.
Taking the Toot bus tour is also a good way to finish off the day if you still have the time and energy!
Step Back In Time At No 1 The Cresent
No 1 The Cresent is a must for visitors to Bath, especially if you are a fan of period drama and British history. Interestingly the outside of the house featured in Bridgerton as the Fethrington house. They only filmed outside and looking into the house as Netflix couldn't afford the insurance to actually film inside.
You are guided around the house by following footsteps on the floor. Once you enter a room an audio track begins playing to give you a 'day in the life' of a typical family of the era visiting Bath to marry off their 19-year-old daughter.
Fo me the most interesting rooms were the downstairs rooms where the servants would have worked. If you love Downton Abby then don't miss visiting this house.
Booking is advisable, especially on weekends.
Get Creeped Out at the Frankenstein Museum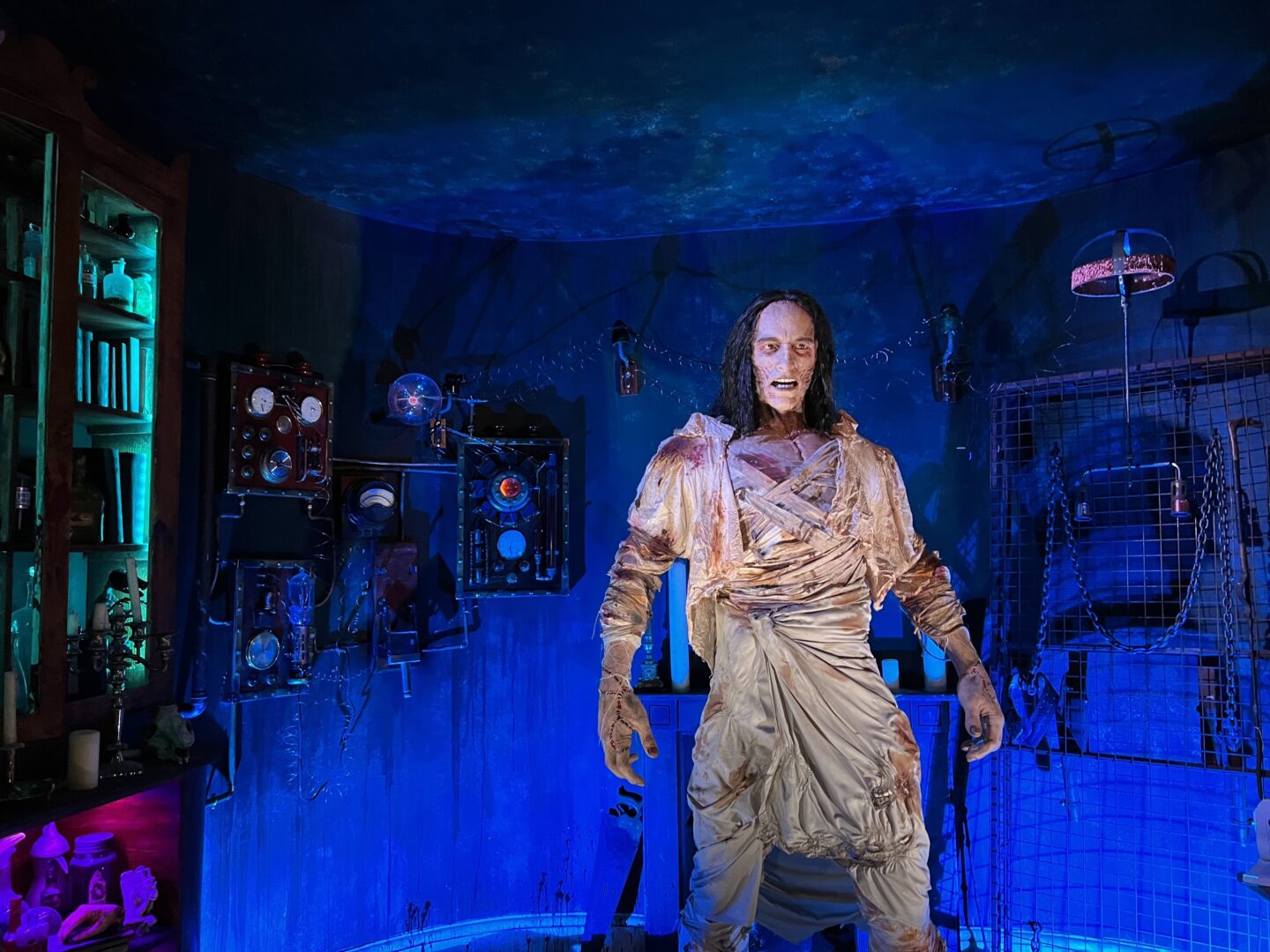 I LOVED this museum. I actually didn't know anything about Mary Shelly and so learning all about her was fascinating. Did you know she was only 19 years old when she wrote Frankenstein! Once you are done learning about the author if you are feeling brave then head down to the basement to get scared… not for the faint of heart. Great for older kids and adults like me who still think they are a teenager.
Visit the Oldest Eatery in Bath Sally Lunns
It's worth popping into the museum on the way past, it's small so won't take you long to see, and it's free. This is where you can buy your fresh Bath Buns.
Visit the Jane Austen Museum
If you are a fan of Jane Austen then take a walk up to the Jane Austen museum. There are fixed times you can go as it starts with an introductory talk and then you are free to look around. If you aren't a big fan or pushed for time then I'd recommend going there for an afternoon or high tea. Well, you are in Bath and it would be rude not to!
Afternoon tea is a big thing in the UK and something you really must do while visiting Bath. The Jane Austin Museum had an ok afternoon tea, but if you really want to go to town on this British tradition check out this list of the best places to take afternoon tea in Bath.
Explore the Assembly Rooms and Fashion Museum

The Assembly Rooms
are made up of four rooms, the Great Octagon, Tea Room, Ball Room, and Card Room as well as a Fashion Museum. After the morning tour, you will have a good idea of the history of Bath and its place in high society during the 18th Century.
These rooms really reflect that and the clothes in the fashion museum give you a closer look at some of the popular styles worn during this time and others.
Day Trips From Bath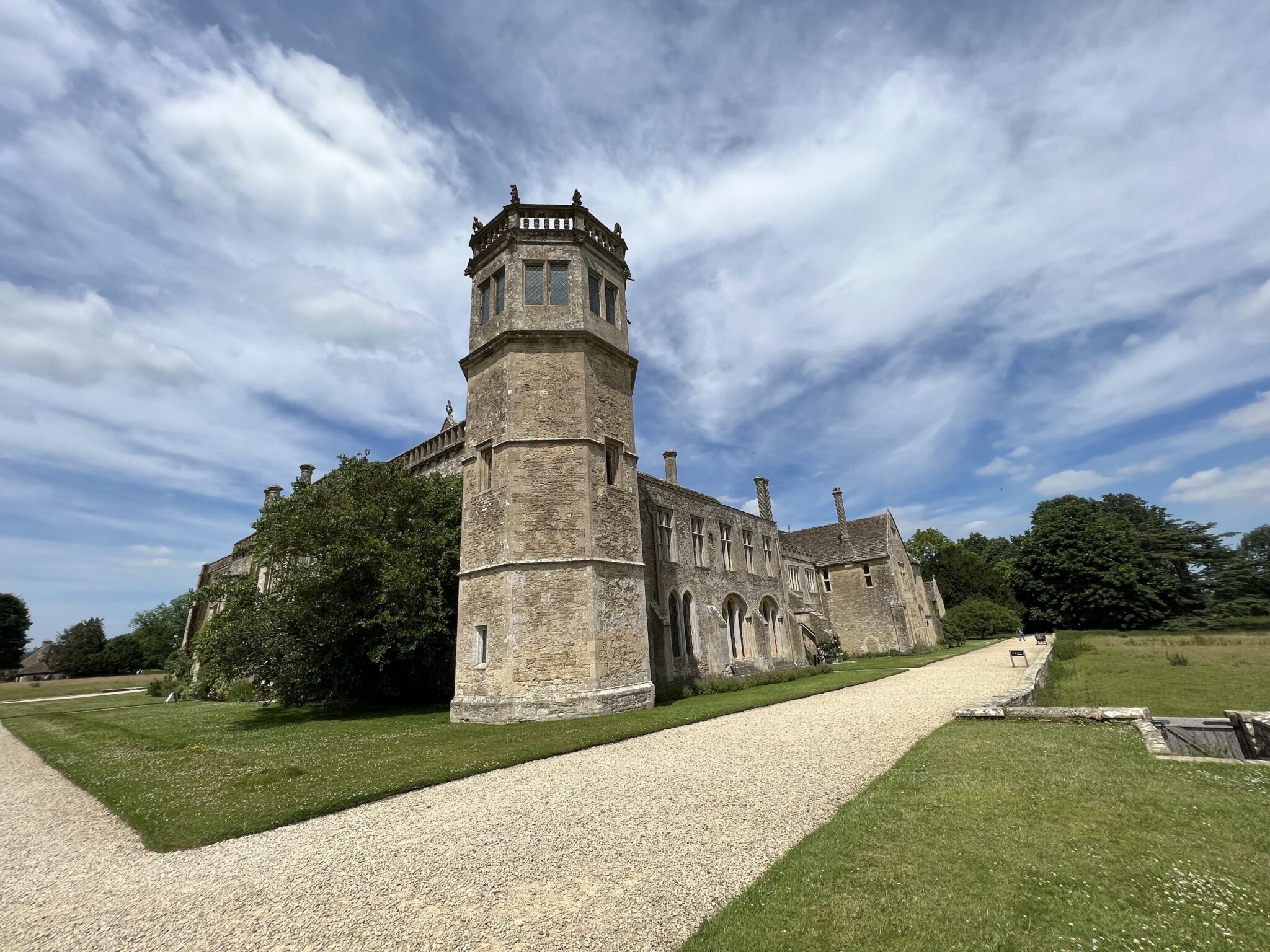 If you have access to a car then there are many beautiful National Trust estates a short distance from Bath. I've listed a few below but if you only have time to visit one on a day trip from Bath then I would recommend visiting Lacock Abby.
It's an 800-year-old Abby and has an important place in the history of photography. It was in Lacock Abby that one of its former residents William Henry Fox created the first-ever photography negative. And for all you Harry Potter fans the cloysters are featured in 2 Harry Potter films as well as one of the Fantastic Beasts films. It's also been a filming location for Downton Abby, The Crown, and many other British favorites.
Once you are done exploring the Abby and gardens then you can take a wanter around the village and grab some lunch in one of the pubs.
Other Day Trips From Bath
Dyrham Park
Bowood House & Gardens
Iford Manor Estate & Gardens
Salisbury Cathedral
Bishops Place & Gardens
Haynes Motor Museum
Westonbirt, The National Arboretum
Stonehenge
Hotels in Bath City Centre
It really depends on your budget. I always like to search Skyscanner and Booking.com I wrote a whole post on finding the best deals on accommodation.
The first time I visited Bath I was backpacking and on a tight budget! I wanted something central and so I stayed at St Christopher's Inn which is a Hostel. It cost me £18 and was great value for money. There are cheap hotels in Bath City Centre to be found but these days I prefer to stay in something a little nicer these days, so my personal recommendation is Hotel Indigo Bath. I wrote a full review of my stay there you can read here. Or click the link below to check out hotel Indigo Bath for yourself, it's right in the city a 3-minute walk from the train station, or if you are driving it has a car park right opposite.
If you are a bit of a foodie then the restaurant attached to Hotel Indigo Bath is The Elder which is a restaurant by renowned restauranteur Mike Robinson. Although I didn't get a chance to eat here this time, I was lucky enough to eat in his restaurant in Stratford-Upon-Avon, The Woodsman, and it's one of the best meals I've ever had. You can read my full review of it here. If you do want to ea in the Elder booking is essential.
Here are a few other places I would recommend staying:
Budget Hotels in Bath
Hiding Space – St Catherine's Hospital
Boutique Hotels Bath
Francis Hotel Bath – MGallery by Sofitel

My visit to Bath was made possible by Visit Bath so a big thank you to them. If you are planning to visit Bath then make sure to check out their website which is packed with information including events and recommendations.
The form you have selected does not exist.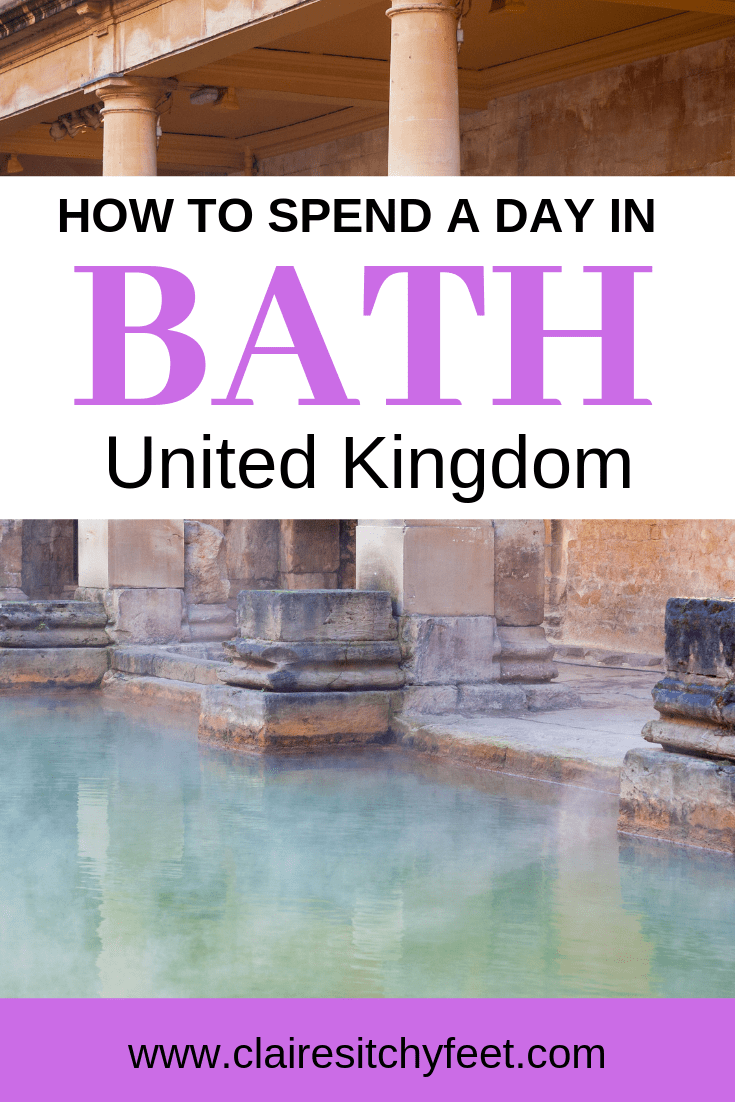 This post was proofread by Grammarly