Is Bath on your UK travel list? If not, why not? When I realized I only had a few more weeks left as a resident of the UK I there was one place in England I knew I HAD to visit before I left. Bath. Even though I only had 24 hours in Bath (I wish I'd had longer) it was just long enough to explore this incredible city. Continue reading to find out how to spend a day in Bath.
There are so many reasons why Bath should be on your UK must see list. I think one of the big pulls for a lot of people though is its proximity to London. It's one a few hours on the train or coach from London and if you book in advance you can get really cheap fairs (I think I paid £7!) so it's great for a day trip from London, you could easily make it there and back in a day and not feel too rushed.
5 Facts About Bath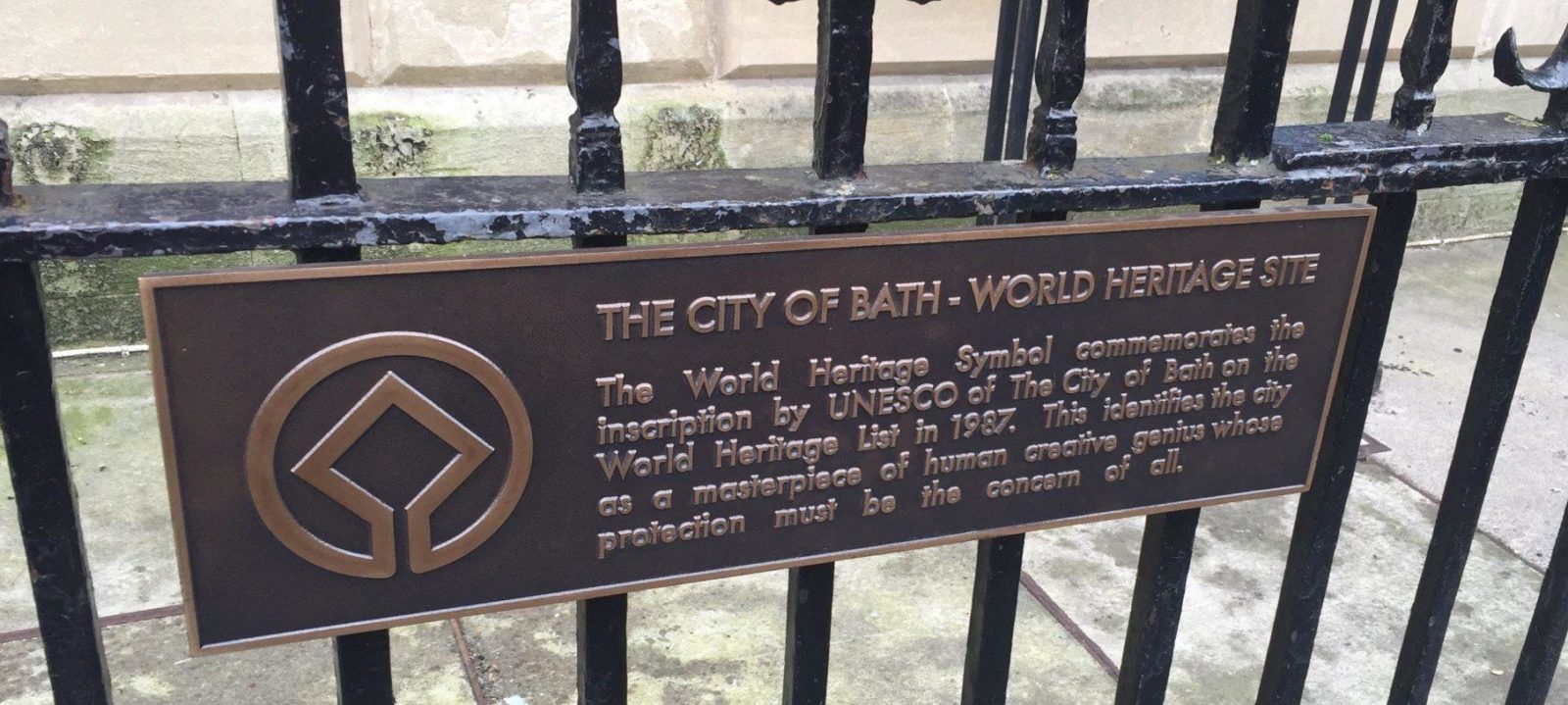 Bath is the only city in the UK to be designated as a World Heritage site by UNESCO. That the whole city! Not just a part of it.

The City is the only place in the UK that has natural hot springs.

There are around 5,000 listed buildings in Bath

Stonehenge is just an hour's drive from Bath

One of Bath's most famous residents was Jane Austen
There is a lot to do and see in Bath but with limited time I had to prioritize so sadly, I didn't make it to Thermae Spa where you can bathe in the hot spring water. It does look incredible though and they have lots of great packages so do take a look and go if you have the time.
So here is how I spent my day in Bath
Fill up on an English Breakfast
I got up early and took a walk through the town center to orient myself and search for breakfast! Coffee is always my morning priority and when I came across an Italian place called Rosario's I knew I'd found my spot. Served by  Hannah, who was a joy to talk to with nothing being too much trouble. The coffee was good (did I mention I  love coffee) and the veggie breakfast choice was excellent! The cost was around £5-8 for food and £2-3 for coffee. 
Take a Free Walking Tour
At 10:30 every day there is a free walking tour that goes from just outside the Roman Baths. This tour is run by the 
Mayor of Bath and it is completely FREE they do not accept any tips at all. The tour lasts for 2 hours, you don't need to book and your guide will be a local volunteer. The tour was brilliant, informative and just the right amount of time. You will get to visit all of the important buildings in Bath and have plenty of time for pictures etc. On your tour make a note of anywhere you want to return to later.
If you decide not to do this walking tour and would rather do a self-guided one, then check out this great tour I created on Walkli 
Sadly the weather wasn't on my side and I was without my DSLR so here is a stock image of two of The Royal Crescent. It's one of those places you really do have to see as pictures just can't capture it.
Visit the Roman Baths
The tour finishes back where you start outside the Roman Baths and this really is the main attraction! Cost is £15.00 for adults and you get a free audio guide. It took me around 1.5 hours to wander around.
At the end, you can even take a drink of the water…It was an interesting taste!
Visit Bath Abbey
Once you come out of the Roman Baths head straight into the Abbey. It's not very big but it's beautiful inside and worth a visit.
Explore the shops
This may not be your thing, but I would recommend taking a wander around the city center and through the market.
When you come out of the market you will see the river. Follow it around and then turn back into town.
Visit the Jane Austen Museum
If you are a fan of Jane Austen then take a walk up to the Jane Austen museum. There are fixed times you can go as it starts with an introductory talk and then you are free to look round. If you aren't a big fan or pushed for time then I'd recommend going there for an afternoon or high tea. Well, you are in Bath and it would be rude not to!
Explore the Assembly rooms
The Assembly Rooms
 are made up of four rooms, the Great Octagon, Tea Room, Ball Room and Card Room as well as a Fashion Museum. After the morning tour, you will have a good idea of the history of Bath and its place in high society during the 18th Century.
These rooms really reflect that and the clothes in the fashion museum give you a closer look at some of the popular styles worn during this time and others.

Take a ride on the Bath Big Bus Tour
Bath also has a bus tour. If you miss the free walking tour, or you have mobility difficulties then this is a good option. Or if it's raining, this would be the dryer option!
It is also a good way to finish off the day if you still have the time and energy! If you want tickets to the bus tours then I recommend checking out Viator, they always have great discounts so it will save you some money!
There are two routes and both are included in the price. If you have done the walking tour you may not want to do the city center loop. As well as the city center loop there is the Skyline Tour. This is the one I would recommend to finish off your day. It takes you out of the city center and up to Prior Park. On this route, you can get a great view of the city from the high ground.
Finish off with dinner somewhere nice! I decided to eat close to the train station as I was on the 6:30 train home.
Getting there
Plane – The closest airport is Bristol which is just 20 miles away. The airport is well connected to Bath by public transport. Search for your flight on Skyscanner.
Train – If you are traveling from London it's on a direct route and takes just 90 minutes from Paddington station. Making rail the fastest and easiest way to get to Bath on public transport. Search for tickets on Red Spotted Hanky.
Road – It's a short drive from both the M4 and M5 motorways and parking is ok in the city center. If you need to hire a car then search for the best deals on Skyscanner.
Where to stay
It really depends on your budget. I always like to search Skyscanner and Booking.com I wrote a whole post on finding the best deals on accommodation, and I even wrote an Ebook on planning.
I was on a tight budget and stayed at St Christopher's Inn which is a Hostel. It cost me £18 and was great value for money. There were a few issues, like only ONE shower, no double glazing so really loud at night and there was no electricity in the morning so no coffee! But it was spotless (not the bathrooms though), the bar downstairs was great and it was right in the City Centre.
Oh and don't forget your insurance!
My visit to Bath was made possible by Visit Bath so a big thank you to them. If you are planning to visit Bath then make sure to check out their website which is packed with information including events and recommendations.
Are you traveling in The United Kingdom? Be sure to check out my other blog posts:
Coastal Walking in Cornwall | Boscastle to Tintagel
7 reasons to visit Cornwall in the United Kingdom
7 reasons to visit Devon in the United Kingdom
10 reasons Liverpool needs to be on your UK bucket list
How to spend a day in Bath, United Kingdom
Coastal Walking in Cornwall | Porthcurno to Gwennap Head
Planning your visit to Liverpool | How to get there and where to stay
10 reasons to visit Plymouth in the United Kingdom
What's in my Bag | Packing advice for Europe
Are You Traveling soon?
Be sure to check Skyscanner for the best flight deals.
I never travel anywhere without Travel Insurance. If you are looking for insurance be sure to check World Nomads first.
This post was proofread by Grammarly