This my friends is not your average guide of things to do alone in London, and although the focus is on solo female travelers (it is called the solo guide to London after all), it's actually a bloody brilliant guide for anyone traveling to London and looking for some great 'non-touristy' things to do.
Now, of course, I have added in some touristy things to do, because you are probably going to want to see some of the classic London landmarks. But in this solo guide to London, I'm going to take you a bit deeper so you can enjoy a bit more of the London that I know and love that you only really get to see if you live here, or know someone that does. If you want to find some great spots in Central London to take photos in then take a read of this Instagram guide to London.
Also, I want to give a little shout-out to my good friend Hayley who helped me to research for this post (read drink beer with me in fun pubs and hunt for the best pies in London). Hayley is a Londoner through and through, she also runs a rolfing clinic in London and helped to cure me of my phobia of heights! You can find out more about Hayley and her work here.
Things to know about London
London is like any big capital city in the world. At first, it may feel a little unwelcoming, like everything and everyone is moving a little fast. But put your city face on, try not to look so fresh off the plane and you will be power walking around the underground like everyone else.
Things move fast, so sometimes people can seem unfriendly, but it's more than they are just trying to be fast. In reality, London is a super multi-cultural city and the people are some of the friendliest in the world, you just have to scratch the surface a little.
Petty crime is rife here, you are going to need to watch out for pickpockets. I'll cover more on this in the safety section, but just be super aware of your stuff and your surroundings at all times, especially if you look like a tourist AKA an easy target.
Transport in London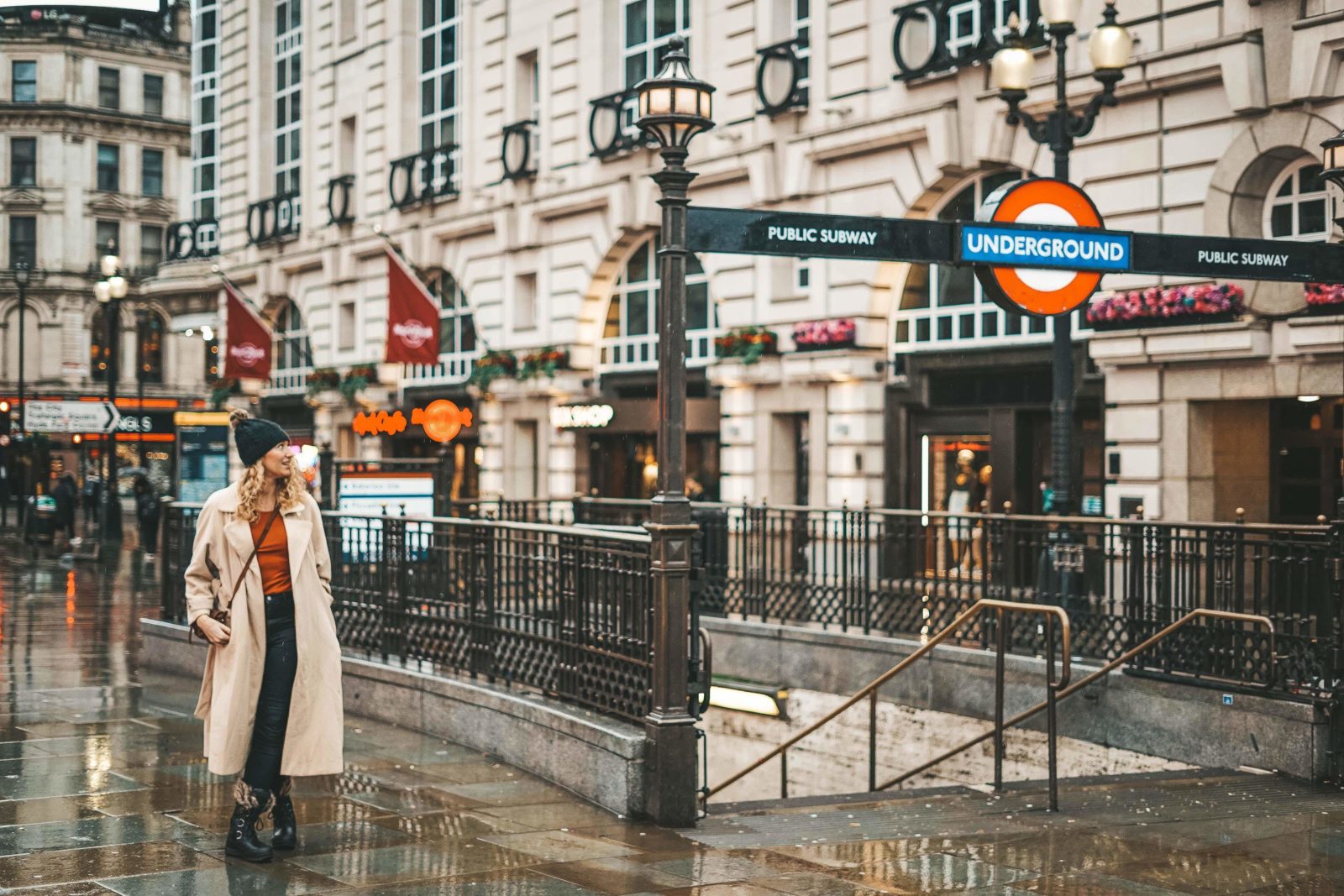 Traveling alone in London on public transport may take you a little bit of getting used to. But once you have the hang of it you will be flying! For years I moved around London on the Tube (underground/ subway), I had no idea how to get from place to place on foot or where different places were on a map, just on the tube map!
This was before the days of smartphones and google maps when I just had a little plastic Tube map I carried in my purse. When I finally did start to find my way around above ground, I was actually surprised how close together places were and then most of the time it was actually quicker to walk.
My point is, don't rely just on public transport. Do some walking too. Not only is London a great city to walk around, but it's also good to orientate yourself and it will help you get comfortable moving around the city quicker.
Walking tours and bus tours are always great for this too, especially if you want to enjoy some of the best walks in London. I'm actually a fan of taking a break from walking and doing a bus tour so you can quickly orientate yourself while having a break from all the walking! This time I did the London Night Bus Tour and highly recommend it. I booked with Keetoo and was able to save money on my ticket (more about that later).
And of course, if you decide to make some trips further afield then renting a car in London, to get you out of London, is a great call. I've driven in and out of London several times, and it really isn't so bad… just avoid the congestion charges! There really is nothing quite like a UK road trip! And there are lots of places close by to visit that are nice drives, such as Bath, Brighton, and Oxford.
These days I have 2 apps on my phone which I rely on for moving around London:
Citymapper – This is the best app for working out how to get from A to B using public transport. It will help you work out the best route and even tell you the cost of the different options.
Google Maps – I always check this too, just out of habit, but also because I like to check if it's quicker to walk rather than use the transport. If you are using the maps to walk, remember to be safe and put your headphones in to listen to the directions so you don't have to constantly stare at your screen.
There are so many more must-have travel apps for London on this awesome guide so make sure you download them all before you go.
Did You Get Travel Insurance Yet?

If 2020 taught us anything, it's that you need to be prepared for anything!

The Insurance companies I personally recommend are Hey Mondo, Passport Nomads, Safety Wing, and Travel Insurance Master

Hey Mondo is great if you are looking for a great value flexible policy. They offer single-trip cover, annual multi-trip cover, and long-term travel cover.

Passport Nomads provides the most comprehensive cover for Digital Nomads. If you find yourself in need of medical care you just contact them and they will pre-load your card with the funds to cover your treatment, meaning you won't need to pay out of pocket and then put in a claim later.

Safety Wing is great value with monthly cover starting at $39. It's super easy to use and it just renews each month. I currently use them as they offer me free cover for my son as part of my policy.

I also use Travel Insurance Master for short trips.

Read my full travel insurance post here where I go into detail about all 4 companies.
Solo Travel London

Safety Advice

With regard to safety when traveling alone in London, it's important for you to trust your gut and be on guard. Especially if you are traveling to London for the first time. If you need to get home at night this is important. We are all different and although I might feel comfortable walking home in a well-lit area at night, not everyone will. In general, in central London, the lights are always on and there are almost always people about on the streets. Buses are 24 hours and the Tube is pretty safe to take at night or early in the morning. But if you feel uncomfortable then take an Uber or don't travel alone.

During the daytime, there are several things to be aware of. I'd say the most common safety concerns in London are around petty crime. Pickpocketing and card fraud are the number one issue. While I was staying in London last time the girl in my dorm had her passport taken from her purse on the Tube and if you have a card with contactless then it's important to either wrap it in tinfoil or have a rief blocking purse as it's common for people to be bumping into you who have machines hidden on them. Be alert, don't leave anything in your pockets, and keep your bag secured.

Another popular tourist scam in London involves fake tickets. Whatever you do, don't ever buy tickets off anyone on the street. Only buy tickets for shows, sports games, or concerts from official ticket vendors.
What to Pack For London
Wondering what to pack for your trip to London? I wrote a whole blog post you can read here to help you decide what to put in your case/ backpack.
Speaking of backpacks though I recently tried out the new Shell backpack system from Tropicfeel and I'm OBSESSED! Seriously Tropicfeel is my number one travel brand for multifunctional travel backpacks and shoes. For London, I'd recommend the Shell as your main back, then the handy fold-away Cruiser as your day bag. I also LOVE the Sunset sneakers for city trips. They are waterproof, super lightweight, and the backs fold down so you can slip them on and off in the airport.
Where to stay in London Be
st Hostels in London for Solo Travellers
I must admit, London isn't my favorite city in the world for hostels, although there are some fun and quirky London hotels you can find that will make your stay much more interesting.
On this trip, I stayed at Astor Hyde Park Hostel in South Kensington and I was really impressed. Especially with the area. Something I'm always looking out for as a solo female traveler is the area I'm staying in. I'm always looking out for how easy it is for me to get back at night, how safe does I feel on the street outside the accommodation.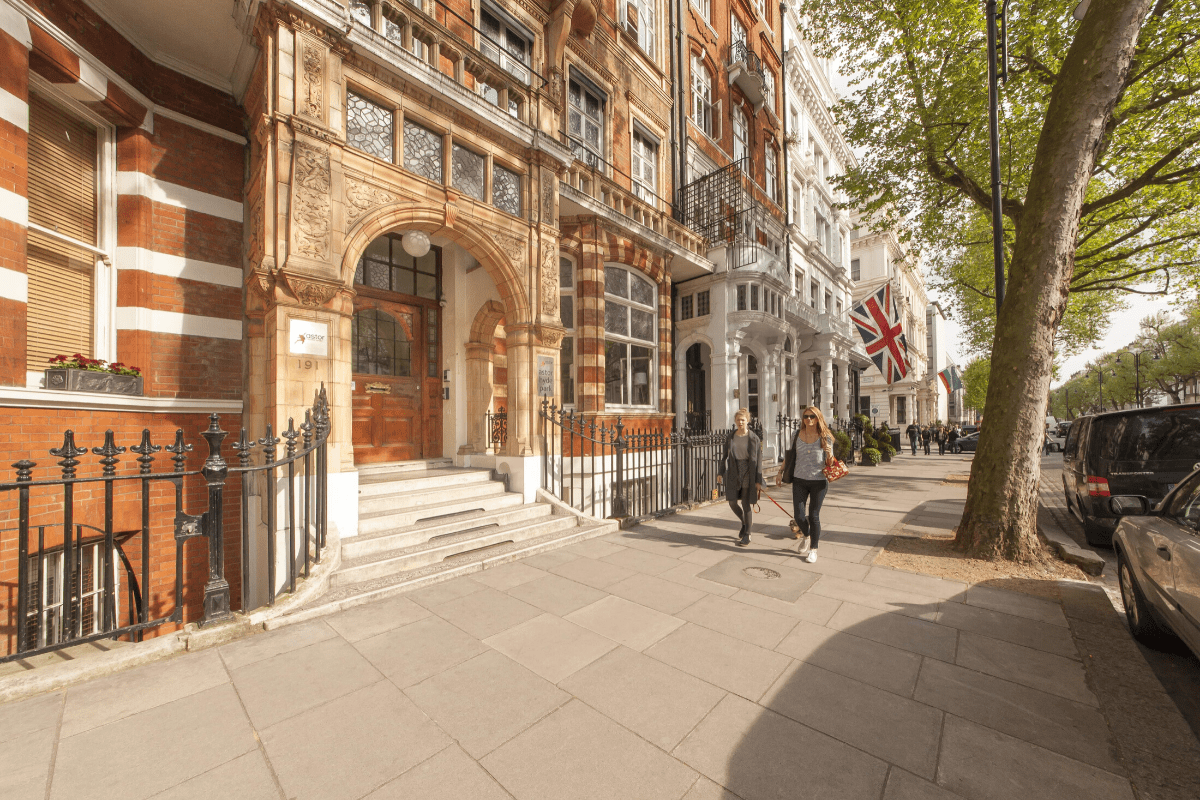 The Astor Hyde Park scored a 10/10 for all of my solo trip to London safety tests. It's actually in a very posh area close to Hyde Park and the Royal Albert Hall. I took the number 9 or 23 bus late at night and felt totally safe walking back alone. It was very easy to get around on foot or by transport from there, and there is a 24 hour Tesco close by.
The daytime staff were super nice and knowledgeable about the area. Any questions you have, you can ask them, and they will help you. They have 5 properties across London and York where they organize daily events you can sign up for. They also have a charity breakfast for £1 which has enabled them to raise £150k since they started in 2014! Each month the money is donated to a different charity.
You can also enjoy nightly dinner free of charge (donations are accepted) if you don't want to cook for yourself in their kitchen. I would highly recommend staying here if you are looking to save money and stay in a super safe and convenient area of London. It is my top choice of best hostels in London for solo travelers.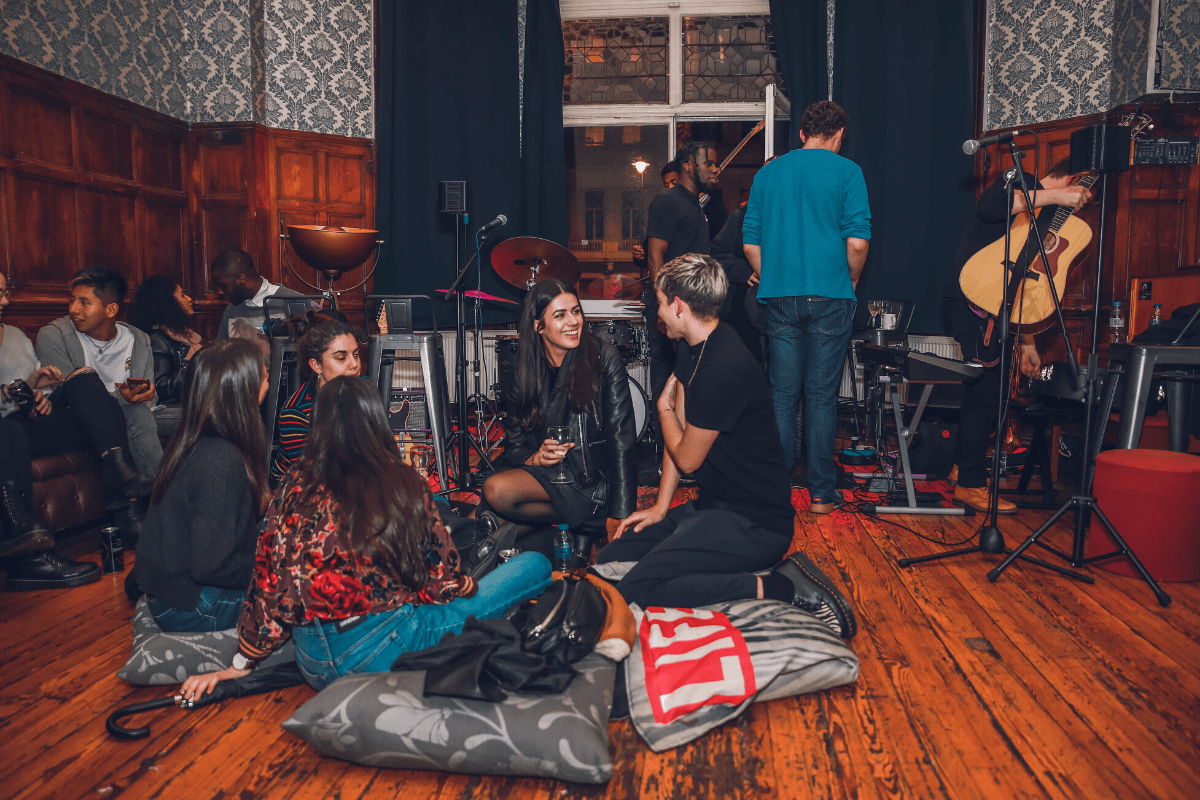 To sweeten the deal even more if you book direct with them and using this link the discount code: ASTORLUV you will get an extra 10% off the total cost… You're welcome.
If hostels aren't your thing here are a few other options to suit your budget:

Saving Money in London
If you want to see London on a budget, it is possible. But you are going to need to be smart! First off check everything online first. More often than not if you book ahead for concerts, performances, or even museum tickets, you can save money compared to buying tickets on the door.
One of my favorite ways to save money if you want to do some touristy stuff is the Keetoo App. I downloaded it and used it to visit The Tower of London and do a Night Tour and saved over £10 compared to the full price. It was really easy to use and you can even save money on some restaurants.
Download Keetoo on Google Play or Itunes.
Map of my Top Things to do Alone in London
Want all of the things to do alone in London on a handy Google Map? You got it!
Things to do in London by yourself during the daytime
As I mentioned at the top of this post, this is not your average list of things to do alone in London so I'm not going to be telling you to go and see Buckingham Palace or Trafalgar Square, that's what your Lonely Planet Guide is for. Instead, here are some super quirky things to do in London by yourself that you won't find in your guidebook (ok, maybe you will find some of them in the guidebook, but they are still cool things to do).
Borough Market
I love Borough Market, especially if you go early in the morning before the crowds of tourists. Head there early and get breakfast at Maria's Market Café. You can get an egg and bubble bap and a cup of tea for about 5! It's a great 'no-nonsense' British breaky! Once you have fueled up wander around the market sampling the smelly cheese and fresh bread.
Or, you can always check out some of the best vegan restaurants in London, many of which are relatively close to the market itself.
Visit the Tate
Wondering what to do in London on your own if the weather isn't so great? Visiting the Tate is always a good idea. One thing you will find with most of the London museum's is that even if you have to pay to enter, most of them have a free element. The Tate does cost a fair bit to get in but you can enter the atrium for free. There is always an exhibition in there and it's a beautiful space. There are plugs and tables all around so it's also a great place to spend a few hours working if you are a digital nomad in London.
Cruise down the river for £7
Stuff paying £20 to take a river cruise when you can just take the clipper and use your oyster card! You can hop on the ferry at Westminster/ Embankment and take it all the way up to Greenwich and back. Although I would actually recommend getting off and exploring Greenwich if you have the time. Once you get off though you will need to pay again to come back. This is one of my top things to do in London on your own either during the day or in the evening, it's especially great around sunset! They now even have a bar so you can treat yourself to a glass of wine while you are cruising!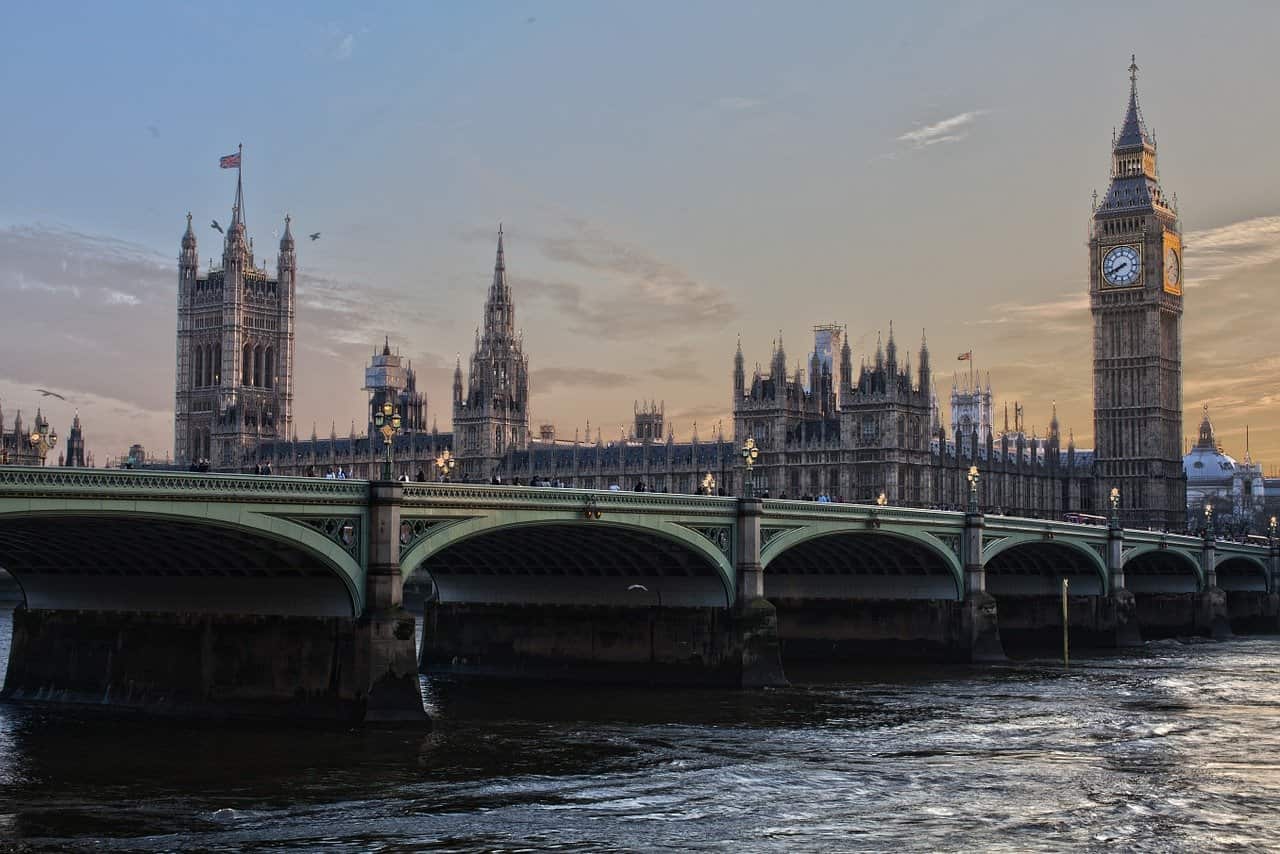 St Martins in the Field
What to do in London alone? How about enjoying a free classical concert? In the heart of London sat on the corner of London's most famous square stands St Martins in the Field where you can enjoy a free classical concert each day at 1 pm. You can check out the timetable here.
Punch and Judy
It's a classic London thing to do, and you really should try and stop by if you have the time. Even if Punch and Judy aren't your thing, there is always something happening in Covent Garden, and it really is one of the iconic London places you should visit.
British Library
Before you get all judgy about me telling you to go and visit a Library, don't judge until you see it. The British Library is beautiful and one of my favorite places to chill and rest up from the crowds. There are plenty of nooks you can tuck yourself away in to read a book, or if you get there early then you might even be able to get yourself a table so you can work here for the day. They have fast wifi and a cute coffee shop to keep you caffeinated.
Swimming in the Ladies (or the mens) Pond
My friend recently moved to Kentish Town and discovered these hidden gems of ponds open year-round on Hamstead Heath. To be honest they are so wonderful I'm not sure if I should even be writing about them on here in case they become overcrowded.
But ladies, if you visit London during the milder months you don't want to miss this. The Ladies' pond is very secluded and hidden away in an almost mythical meadow. Once you enter this magical place you will find women relaxing in the open air naked, or semi-naked, reading books, picnicking, and of course swimming. It is joyous! And it costs just £2 for a day pass… brilliant!
Boys, you have a pond to swim in too don't worry, it's just not made of magic like ours…
Parliament Hill Lido
London is full of lidos, and they are open all year round. Yes, even in winter you will find brave swimmers in there doing their lengths! One of my personal favorites is the Parliament Hill Lido.
Maritime Museum
This museum is in Greenwich and its one of my favorites, mostly because you can dress up as sailors. It's free to enter and doesn't take long to wander around. Greenwich is a great area of London to wander around and this makes a good starting point.
Parliament Hill Farmers Market
Every Saturday morning you will find this very well-known and popular Farmer's Market up on Parliament Hill. Apart from the live music and great food you will find here, it's also a good place to do some celebrity spotting. There are a good amount of celebrities who live in this area and they frequent the farmers market most Saturdays, so keep your camera handy!
Green Spaces
London has a huge amount of green spaces, from the larger parks such as Hyde Park, right through to the smaller communal gardens. Be sure to take some time to just kick back and relax in a park or two while in the city. If you want to be super British about it why not 'nip in' to M&S and pick up some picnic food to enjoy while you're there.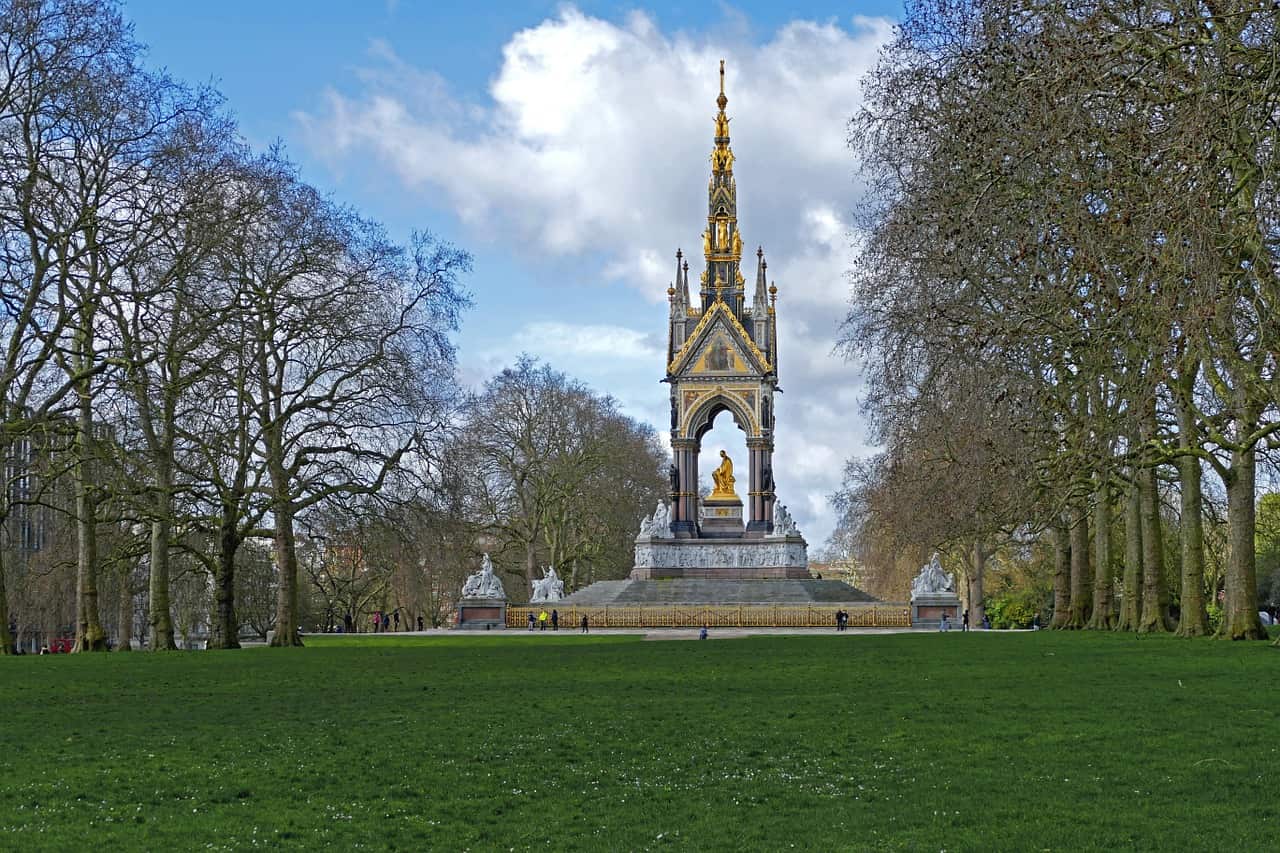 Prince Charles Cinema in Leicester Square
In amongst the giant flashy cinemas in Leicester Square if you look carefully you will spot Prince Charles Cinema tucked in there. This is a small independent cinema showing a mix of arthouse and classic films alongside new releases. It's a really cool cinema and cheaper than it's giant neighbors.
The Huskers
Ice hockey in the UK?! Yes, that's right, you will find the Huskers at Alexandra Palace tearing up the Ice.
Free Museums
London is expensive, and it can be hard to find a lot of free stuff to do. But if you head to South Kensington (really close to Astor Hyde Park Hostel) you will find 3 of my personal favorite museums, Natural History Museum, Science Museum, and the V&A Museum (Victoria and Albert), that are all free of charge, they are also all next to each other which makes visiting all of them together easy! The National Portrait Gallery is also free and that's not too far away.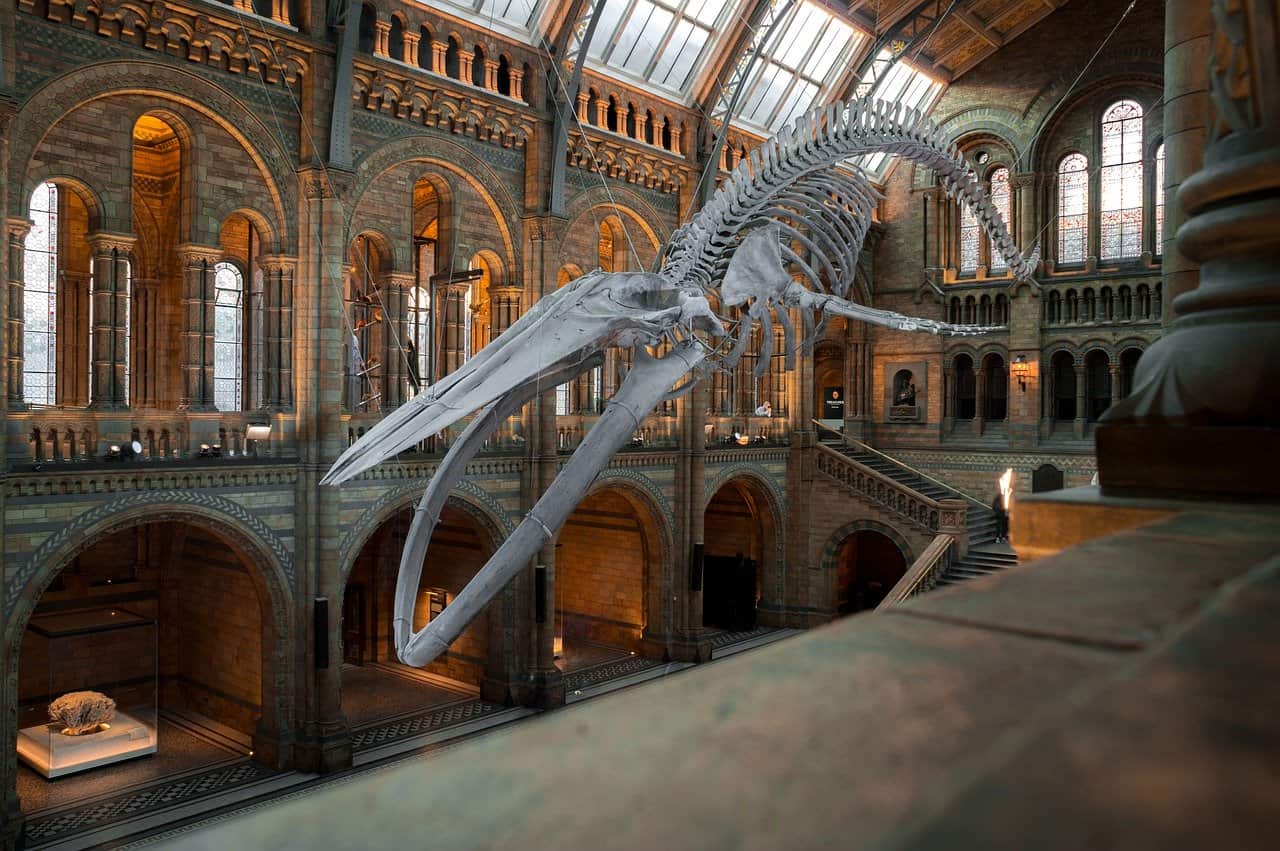 The Wallace Collection
While we are on the subject of free galleries, I always try to visit The Wallace Collection. It contains one of the greatest private collections of artworks that have ever to be transferred into public ownership.
Ye Olde Cheshire Cheese
If there is one thing us Brits do better than anyone else, it's the pub. And lucky for you, London is full of them. Located on Fleet Street, the Grade II listed building usually has sawdust sprinkled on the floor and some interesting tales to tell. Although there has been a pub on this spot since 1538, the original was destroyed during the Great Fire of London and then rebuilt in 1667. Ye Olde Cheshire Cheese lays claim to having had some rather famous regulars including Charles Dickens, Samuel Johnson, and George Orwell.
Word on the Water
Word on the Water is London's quirky floating bookstore. It's house in a canal barge in Kings Cross. It's well worth a visit if you are a book lover.
Portobello Market
Although Portobello Market has become super gentrified over the last decade, it's still worth visiting and you can still find some bargains here. Once you have finished shopping in the market skip the expensive hipster bars and restaurants and head to The Earl of Lonsdale pub at the top of Portobello road. It's cheap and has a great atmosphere inside.
Things to do Alone in London at Night

Gordon's Wine Bar
Sometimes as a solo female traveler I'm hesitant to go out to bars at night as I just don't personally feel that comfortable sitting drinking alone. But if you are looking for things to do alone in London at night that involve wine, then Gordon's wine bar is your place! It's super cute and inside it's dimly lit so you can quite happily sit and enjoy a glass or 2 of wine without feeling super exposed or be worried about getting harassed by unwanted attention.
Lates at the Museum's
Of all the fun things to do in London at night this is probably the most cultured. Lates are becoming a real 'thing' in London. It's basically late-night museum openings that a lot of people are going to. They are great for dating (both going on dates and meeting potential dates). Wine is available and they are very sociable events. So, if you fancy a fun night out in London, just type into google 'lates at London museums' it's ever-changing so you will need to check out the latest info for yourself.
St Martins in the Field
Famous for its free classical lunchtime concerts, St Martins in the Fields also had a free evening candlelight concert. You can view the full schedule of events here.
Royal Opera House Lates
The only negative about the Royal Opera House Lates is that they only happen once every 3 months! I have heard they are amazing fun so be sure to check out the timetable here and if you happen to be in London when they have one, GO!
Nowhere Special
It's almost like a prohibition-style cocktail bar in Kentish Town. I say prohibition as you could easily walk past this place and completely miss it. The only way of identifying where it is is by looking out for the light outside which is only turned on when the bar is open from 5 pm daily. Inside you will find a basement bar with seating for 30, low lighting, and a pretty incredible and ultra-creative menu of cocktails.
Golden Eagle
Looking for things to do in London in the evening that are a bit unusual? The Golden Eagle is one of those wonderful pubs that feels like you are leaping back in time when you walk in. It has a cozy and friendly atmosphere and hand-pulled ale. But the real selling point for this London watering hole is a chap called Tony 'Fingers'.
He has been a regular fixture each and every Tuesday, Thursday, and Friday where he takes to the piano belting out tunes that get the entire place singing to his tune. My night out here was so much fun and it's somewhere I will return to time and again both with friends and alone. Just get there early so you can sling a pints down to get you in the mood first!
See a Gig at Union Chapel in Hackney
Union Chapel in Hackney is no ordinary church. As well as weekly Sunday services they offer a full program of events from guided tours to nightly gigs. You can learn more about this amazing project and view their full timetable of gigs and services here.
Go to a Ceilidh
This is another one of my absolute favorite places to visit in London at night, if I happen to be there on a Friday evening. Each Friday in Camden Town head to the Ceilidh Club where you can dance the night away to a live band at a traditional ceilidh. Don't worry if it's your first time as each dance is called out first for a practice so you can familiarize yourself with the steps.
If you know you will be there on a Friday I strongly advise booking ahead (as far in advance as you can as it gets jammed!) if you don't book ahead then they do always hold 70 tickets on the door but you will need to be there before 6:30 as they do go quick. This is a super popular event and it's quite possibly my top recommendation for fun nights out in London as a solo female.
Visit The Theatre
London is the theatre capital of the UK and one of the most popular London things to do at night, so it would be rude to miss out on a visit to see a performance while in London. But I know that it's probably not in most budget travelers' price range to catch a West End show. Good job there is more to the London theatre scene than the West End! For dance head to The Place close to Euston station, and for Theatre, Oh Creative Space, The Round House, or Camden People's Theatre.
Pub Theatre
If you hadn't already realized, we like pubs a lot in the UK. So much so that we even have theatres in them. One of my favorite pub Theatres in London is the Kings Head pub theatre in Angel. Founded back in 1970, they are best known for being the first theatre pub since Shakespearean times. The actual theatre is a room at the back of the pub which was originally used as a boxing ring and a pool hall. They have a variety of different shows and performances but be sure to book online to avoid disappointment. You can pick up the tickets on the door.
Palm Trees
Every Saturday night in Mile End The Palm Trees has the same band playing and an eclectic mix of hipsters and boomers dancing the night away and having a whole lot of fun. The building itself is a Grade II listed public house that was built in 1935. These days it stands alone in a Blitzed-out street looking a little like time has stood still. During the summer you can sit outside by the canal enjoying a few pints.
The Netil Bar Hackney
The Netil Bar is basically a huge roof terrace bar, garden, café, and workspace in Hackney with incredible views across the city of London. It's well worth a visit, be sure to check out their schedule as they often play films or have live DJs at weekends.
Where to eat in London

Borough Market
When asked where I want to eat in London, 9 times out of 10 I'm going to want to go to Borough Market. If you don't find anything that takes your fancy in the market itself, then you can also find plenty of great places to eat in the streets surrounding the market.
Brick Lane
If you want to try and British English curry then you need to head to Brick Lane. Here you will find a whole row of Indian restaurants fighting for your custom with offers of poppadoms and free drinks! If curry isn't your thing you will also find London's 24-hour bagel shop and a whole restaurant dedicated to cereal among some of my favorite street art displays you will find in London.
The Truman Brewery
This place is actually a whole lot more than just a place to come and eat. The Truman Brewery is an arts and multimedia venue in East London which is home to an array of independent shops, galleries, markets, bars, and restaurants. They have so many great options to eat here and for anyone who loves vegan food they do special vegan nights that you will need to buy tickets for.
Eat Traditional Fish and Chips in Poppies
If you want to sample traditional Fish and Chips then head to one of the three Poppies locations in London. The original location is in Spitalfields but they also now have shops in Soho and Camden. One of my favorite things about Poppies is that if you can't cope with so much fried food they do grilled fish.
South Bank – Strada
There are plenty of great places to eat around the South Bank to choose from especially around Christmas time when all of the Christmas markets are out. One of my favorite places to eat around the South Bank is Strada an Italian restaurant with a modern twist. With a menu of hand-stretched pizza and freshly made pasta, they have something for all tastes on their menu. I highly recommend any of the fresh pasta dishes washed down with a glass of wine.
Enjoy a High Tea
You can't come to London and not experience one of the most British traditions there is, high tea! We British do love our tea and there are plenty of options for places to experience this. My top recommendations are The British Museum, The Wallace Collection, The Ritz, The Savoy, and Claridge's. Wherever you want to go, it's a good idea to check if you need to book first and also be aware there are often strict times (normally around 2:30-4:30) and there could also be a dress code for some of the fancier options.
Duck and Waffle
For the best brunch spot in town head to Duck and Waffle, the highest 24-hour restaurant in London. It's actually great at any time of the day, but I especially love brunch up there. Depending on what kind of mood I'm in it's either a traditional full English (breakfast) or the Caramelized banana waffle.
Zedels
Zedels claimed to be the 'only real brasserie in London'. It's an authentic art deco French restaurant hidden away in the Piccadilly area of London. With its French 1930's feel if you decide to dress up here you'll fit right in. You will need to book though as this is a popular place with both locals and tourists.
Godard's Pie shop
If you want to sample London's most traditional meal then get yourself down to Goddards in Greenwich for a serving of pie mash and liquor. Godard's is a family run business that has been serving up pie and mash (and the odd jellied eel) since 1890! Everything is freshly baked throughout the day and served piping hot.
Enjoy a Traditional Sunday Roast at the Spaniards Inn
At the top of Hampstead Heath, each Sunday this traditional British pub serves up a roast dinner worthy of venturing off the beaten track. The pub itself has more than a few stories to tell. Built in 1585 this now Grade II listed building was a tollgate on the Finchley boundary. The rumor goes that highwayman Dick Turpin was born there as his father was the landlord for a time.
Sample the Best Breakfast in London
Looking for London's best greasy spoon cafe where you can get the best fry-up in London, then look no further than the Shepherdess. With the plastic sauce bottles on the table, this no-nonsense cafe is about as British as it gets.
Final Thoughts on So
lo Female Travel London
So that's it, my solo guide to London! It's a big one, but I really hope it's useful for you on your next trip to London and you manage to find some great off the beaten path London things to do. Be sure to show this post some love and share it on social media, got a comment, question, or suggestion? Leave it in the comment section below and I'll get back to you ASAP.