If you're a scuba diving enthusiast, you may have heard of liveaboard diving trips. Liveaboard diving is a unique way to explore the underwater world, where you spend several days living on a boat and diving in some of the most remote and pristine locations. It's a fantastic way to see more of a particular region's dive sites, with some of the best and most spectacular sites often located far from land.
Liveaboard diving trips offer many advantages over land-based diving, such as the ability to dive in more remote areas, access to exclusive dive sites, and the convenience of having everything you need in one place. With a liveaboard, you'll typically have access to three or four dives a day, including night dives, and enjoy plenty of time to relax and enjoy the company of like-minded divers.
However, planning a liveaboard diving trip can be daunting, especially if it's your first time. There are many things to consider, such as choosing the right boat, the dive itinerary, packing for the trip, and managing your budget. In this blog post, I'll share my experience and give you some tips to help you plan your liveaboard diving trip with confidence.
Did You Get Travel Insurance Yet?

The Insurance companies I recommend are Hey Mondo, Safety Wing, and Travel Insurance Master

Hey Mondo is great if you are looking for a great value flexible policy. They offer single-trip cover, annual multi-trip cover, and long-term travel cover. Safety Wing is great value, with monthly coverage starting at $39. It's super easy to use, and it just renews each month. I currently use them as they offer me free cover for my son as part of my policy. I also use Travel Insurance Master for short trips.

Read my full travel insurance post here, where I go into detail about all companies.
Choosing the Right Liveaboard Dive Trip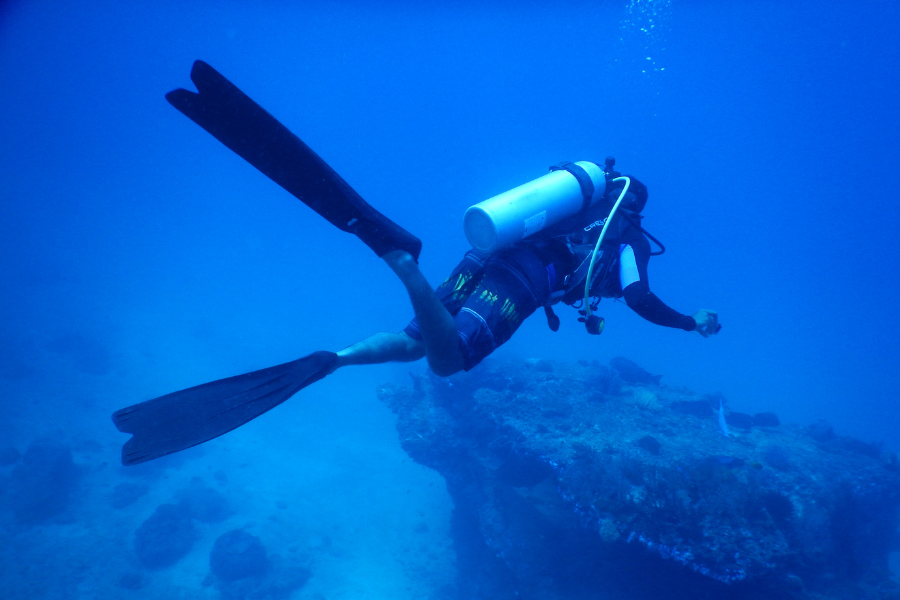 Choosing the right liveaboard dive trip is the first step in planning your scuba diving adventure. With so many options available, it can be overwhelming to decide which one is right for you. Here are some things to consider when choosing a liveaboard diving trip:
1. Destination and Dive Itinerary: Decide on the destination you want to dive and the type of marine life you want to see. Consider the time of year as it can affect water conditions and visibility. Look at the dive itinerary and make sure it suits your experience level and diving interests.
2. Boat Size and Comfort: Liveaboards come in different sizes and comfort levels, from basic to luxury. Consider the number of passengers and cabins, communal areas, and facilities such as air conditioning, hot showers, and dive gear storage.
3. Dive Operators and Crew: Research the dive operator and the crew's experience and credentials. Look for reviews and recommendations from other divers.
4. Budget: Liveaboard diving trips can vary in price, and the cost will depend on the destination, boat, and dive itinerary. Consider your budget and make sure you understand what's included and excluded in the price.
5. Safety Standards: Safety should be a top priority when choosing a liveaboard dive trip. Check if the boat has safety equipment, emergency procedures, and a dive briefing before each dive.
Once you have considered these factors, you can start searching for liveaboard dive trips that match your preferences. You can find liveaboard diving trips through dive operators, online booking platforms, or travel agencies.
What to Pack for Your Liveaboard Diving Trip
Packing for a liveaboard diving trip can be a challenge as you'll be living on a boat for several days, and space is limited. However, with some planning and organization, you can pack everything you need and still have room for souvenirs.
1. Diving Gear: Bring your own diving gear, including wetsuit, fins, mask, regulator, BCD, and dive computer. It's important to ensure your gear is well-maintained, and you're familiar with its operation.
2. Clothing: Pack lightweight and breathable clothing, such as t-shirts, shorts, and swimsuits. Bring a light jacket or sweater for cool evenings. Don't forget to pack comfortable shoes for walking around the boat and flip flops for the beach.
3. Toiletries: Pack your essentials such as toothbrush, toothpaste, shampoo, soap, and sunscreen. Some boats may provide toiletries, so check with the operator before packing.
4. Medications: Bring any prescription medications you need and over-the-counter medications such as seasickness tablets and painkillers.
5. Electronics: Bring a camera or underwater camera, spare batteries, and memory cards. Pack a power bank to charge your phone and other devices. Don't forget to bring adaptors if you're traveling to a different country.
6. Documents: Bring your passport, travel insurance, and diving certification card. Make sure you have a copy of your itinerary and emergency contact information.
7. Snacks: Bring some snacks such as energy bars, nuts, and fruits. Some boats may provide meals and snacks, but it's always good to have some extra.
It's essential to pack light and use soft bags as they're easier to store in your cabin. Don't forget to label your bags with your name and cabin number.
In the next section, I'll share some tips on how to prepare for your liveaboard diving trip and what to expect on board.
How to Prepare for Your Liveaboard Diving Trip
Preparing for a liveaboard diving trip requires some planning and organization to ensure you have a safe and enjoyable experience. Here are some tips to help you prepare:
1. Check your diving certification: Make sure your diving certification is valid and matches the dive level required for the trip. Some liveaboard diving trips may require advanced certification or a minimum number of logged dives.
2. Practice your diving skills: If you haven't dived for a while, consider taking a refresher course or practicing your diving skills before the trip.
3. Get travel insurance: Make sure you have travel insurance that covers scuba diving and medical emergencies.
4. Check the weather and water conditions: Stay informed about the weather and water conditions at your destination. This will help you prepare for the dive and ensure your safety.
5. Communicate with the dive operator: Contact the dive operator before the trip to confirm the itinerary, equipment rental, and any special requests you may have.
6. Pack a dive bag: Pack your diving gear separately in a dive bag for easy access and storage. Label your dive bag with your name and cabin number.
7. Bring cash: Bring cash for tips, extra drinks, and souvenirs. Some boats may accept credit cards, but it's always good to have some cash.
On board the liveaboard, you can expect a relaxed and friendly atmosphere, with a focus on diving and exploring the underwater world. The crew will brief you on the boat's facilities, dive procedures, and safety regulations. They will also guide you on the dive sites and provide assistance if needed.
Liveaboard diving trips offer a unique opportunity to experience the underwater world in a comfortable and convenient way. By following these tips, you can plan and prepare for your liveaboard diving trip with confidence and enjoy a memorable adventure.
Tips for a Safe and Enjoyable Liveaboard Diving Trip
A liveaboard diving trip can be a fantastic experience, but safety is always a top priority. Here are some tips to help you have a safe and enjoyable liveaboard diving trip:
1. Listen to the crew: The crew is experienced and knowledgeable about the boat, the diving sites, and the sea conditions. Listen carefully to their briefings and instructions and follow their advice.
2. Buddy up: Always dive with a buddy and stick together. Keep an eye on each other and communicate regularly during the dive.
3. Check your equipment: Before each dive, check your equipment carefully, and make sure it's working correctly. If you're renting equipment, make sure it fits correctly, and you're comfortable using it.
4. Manage your air supply: Monitor your air supply regularly during the dive and signal your buddy when you reach certain air levels. Ascend slowly and do safety stops as required.
5. Dive within your limits: Dive within your certification and experience level. Don't push yourself beyond your limits, and don't feel pressured to dive in situations where you're not comfortable.
6. Respect the marine life: Take only pictures and leave only bubbles. Respect the marine life and their environment. Don't touch or harass the marine life, and avoid damaging the reef.
7. Stay hydrated: Drink plenty of water during the trip to avoid dehydration. Avoid alcohol and caffeine, as they can dehydrate you.
8. Follow the boat rules: The boat may have rules such as no smoking, no diving after alcohol consumption, or no flushing of toilet paper. Follow these rules to ensure the safety and comfort of everyone on board.
Other Things to Consider for Your Liveaboard Diving Trip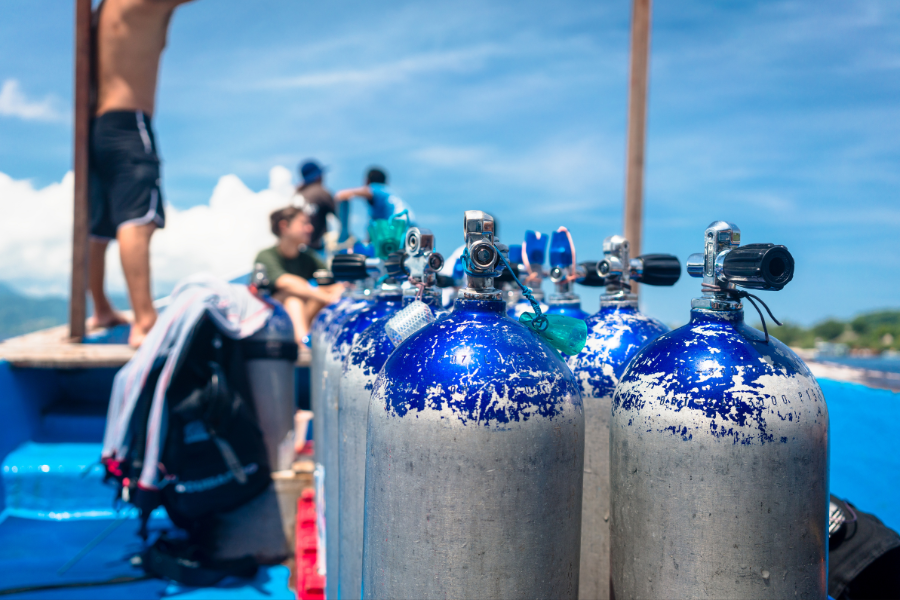 Aside from the dive preparation and safety tips, there are a few other things to consider for your liveaboard diving trip to make it more comfortable and enjoyable.
1. Pack appropriately: Pack light and bring comfortable, casual clothes for lounging on board. Consider bringing a hat, sunglasses, and sunscreen for protection from the sun.
2. Bring a camera: Capture your underwater adventures with an underwater camera or a waterproof housing for your regular camera.
3. Stay entertained: Bring books, games, or a tablet for entertainment during downtime on the boat.
4. Stay connected: Some boats may have limited or no internet connection, so make sure to check beforehand and plan accordingly. Bring a mobile hotspot or consider purchasing a local SIM card for internet access.
5. Be respectful of others: Liveaboard diving trips can have a diverse group of people on board. Respect others' space and privacy, and avoid loud noises and disturbing others' sleep.
6. Be prepared for seasickness: If you're prone to seasickness, consider taking medication or bringing remedies such as ginger candy or sea bands.
Liveaboard diving trips can be an excellent opportunity to meet like-minded people, explore new dive sites, and have a unique diving experience. By planning and preparing for your trip, following the safety guidelines, and considering other factors, you can have a safe and enjoyable liveaboard diving trip.
You can also check my complete liveaboard packing list here.
Pin For Later