Are you a passionate scuba diver looking to take your underwater adventures to the next level? If so, you might want to consider booking a scuba diving liveaboard trip.
Liveaboards offer the opportunity to explore remote dive sites and spend more time underwater, without having to worry about getting back to shore at the end of the day. Plus, you get to experience the camaraderie of like-minded divers and enjoy all the amenities of a floating hotel.
But with so many liveaboards to choose from, it can be tough to decide which one to go for. That's where we come in!
In this blog post, we'll introduce you to some of the best scuba diving liveaboards in the world, based on factors like location, quality of diving, and onboard facilities.
Whether you're interested in exploring vibrant coral reefs in the Caribbean, diving with whale sharks in the Maldives, or exploring the shipwrecks of the Red Sea, we've got you covered. So sit back, relax, and let us guide you through the top liveaboard options for your next scuba diving adventure.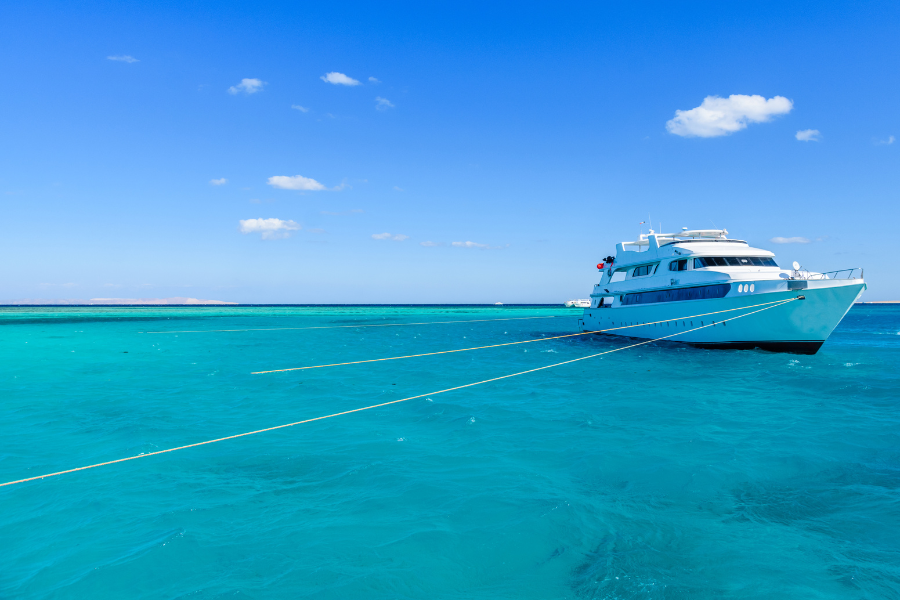 Did You Get Travel Insurance Yet?

If 2020 taught us anything, it's that you need to be prepared for anything!

The Insurance companies I personally recommend are Hey Mondo, Passport Nomads, Safety Wing, and Travel Insurance Master

Hey Mondo is great if you are looking for a great value flexible policy. They offer single-trip cover, annual multi-trip cover, and long-term travel cover.

Passport Nomads provides the most comprehensive cover for Digital Nomads. If you find yourself in need of medical care you just contact them and they will pre-load your card with the funds to cover your treatment, meaning you won't need to pay out of pocket and then put in a claim later.

Safety Wing is great value with monthly cover starting at $39. It's super easy to use and it just renews each month. I currently use them as they offer me free cover for my son as part of my policy.

I also use Travel Insurance Master for short trips.

Read my full travel insurance post here where I go into detail about all 4 companies.
Why You Should Do A Scuba Liveaboard
Scuba Livaboards is a great option for accessing remote dive sites that you might not be able to reach otherwise. Plus, you can typically do multiple dives per day, allowing you to see more marine life and maximize your time in the water.
But one of my favorite things about scuba liveaboards is the comfort and convenience they offer. Most scuba diving liveaboards have comfortable accommodations, delicious meals, and other amenities, making the trip more relaxing and enjoyable. Plus, you'll have the opportunity to meet other like-minded divers and share your passion for diving.
Liveaboards also offer opportunities for diving education and certification, allowing you to improve your skills and advance your training while experiencing some of the world's most incredible dive sites.
How To Choose The Best Liveaboard Boat For You
When thinking about choosing a liveaboard for your scuba diving trip, there are a few things to keep in mind.
First, consider your budget and the itinerary you want. If money is no object then you will have many more options. But if money is tight you may need to compromise on a few things so it's important to get super clear on what you do want.
You'll also want to look at the amenities the vessel offers and make sure they suit your needs. For example, do you want to share a room with someone? Or do you prefer a private room?
Reading reviews like this one and talking to other divers can help you get a better idea of what to expect and it will really help you to choose the best liveaboard diving trips.
Then of course safety is A BIG FACTOR when choosing liveaboard diving boats, so make sure the liveaboard is licensed, insured, and follows all necessary regulations as a minimum
What To Pack On A Diving Liveaboard
When packing for your scuba diving liveaboard, it's important to consider the destination, duration, and activities planned. You'll likely need casual clothing for relaxing on the boat, swimwear and cover-ups for water activities, and appropriate gear for any planned excursions or diving trips.
Some other important items to pack include sunscreen, insect repellent, toiletries, and any necessary medications. It's also a good idea to pack a waterproof bag for any electronics or valuables.
And of course, it's important to check with the liveaboard operator beforehand to see if any specific items are recommended or provided, such as towels or dive equipment you can't rent. Remember it's always a good idea to pack light to avoid cluttering the limited space on the boat
1. Casual clothing for relaxing on the boat
2. Swimwear and cover-ups for water activities
3. Appropriate scuba diving gear, including wetsuit, fins, mask, regulator, and BCD
4. Dive computer and backup dive light
5. Sunscreen
7. Toiletries
8. Any necessary medications
9. Waterproof bag for electronics or valuables
10. Check with the liveaboard operator for any recommended or provided items such as towels or tanks.
The Best Scuba Diving Liveaboards
1. Galapagos Islands, Ecuador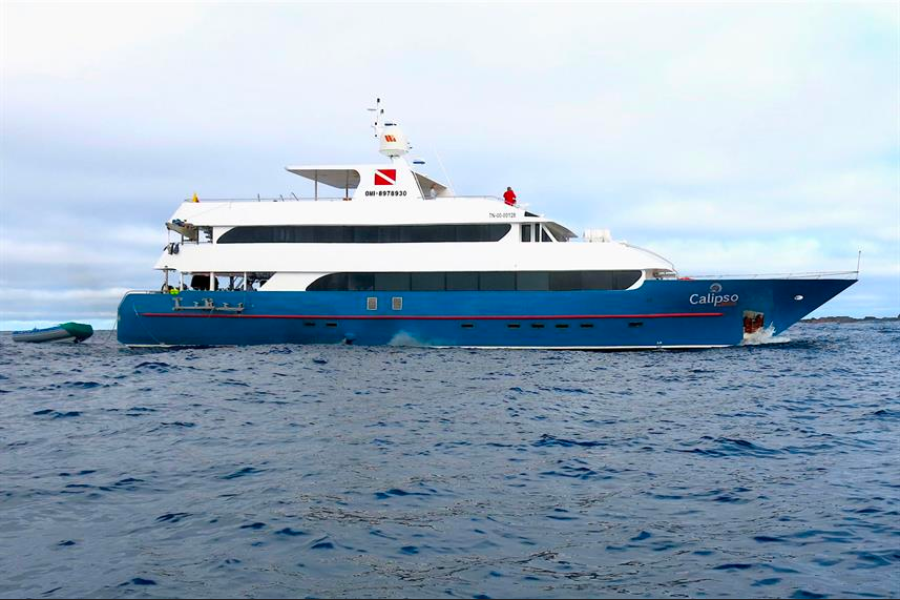 With some of the most spectacular marine wildlife in the world, you'll be spoiled for choice when it comes to picking the best scuba diving liveaboards in the Galapagos Islands. All our recommendations come with nitrox and dive gear rental.
The Calipso offers double cabins with panoramic sea views and single cabins, but with no single supplement – unlike many other liveaboards. They provide a fully kitted dive deck and free nitrox with their all-inclusive package.
Up to four dives per day, free nitrox, large ensuite cabins, and fine dining, the Galapagos Sky is the best option for luxury scuba diving liveaboards in the Galapagos. Three of the seven days onboard are spent at the world-famous Wolf and Darwin dive site.
For the more budget-conscious, the Galaxy Diver is one of the best budget scuba diving liveaboards available. With a newly refurbished boat carrying up to 12 guests in 8 cabins, offering diving and naturalist itineraries.
2. Raja Ampat, Indonesia
With over 1,400 species of fish and 600 species of coral, Raja Ampat has incredible biodiversity, making it a bucket list diving experience.
The Mutiara Laut is one of the best scuba diving liveaboards in Raja Ampat thanks to its unique vessel, styled on a British schooner and Indonesian phinisi. Travel in luxury all year round, with dives to every corner of the archipelago, gourmet dining, and beautiful cabins.
One of the best budget scuba diving liveaboards in Indonesia is the Mari Liveaboard. This is a great option for family-friendly scuba diving liveaboards as they have family cabins available and a spacious dive deck.
The Gaya Baru is the perfect Indonesia liveaboard for a traditional phinisi sailing experience. With space for just 8 guests, this is a much more intimate liveaboard experience, perfect if you prefer scuba diving liveaboards with few guests.
3. Great Barrier Reef, Australia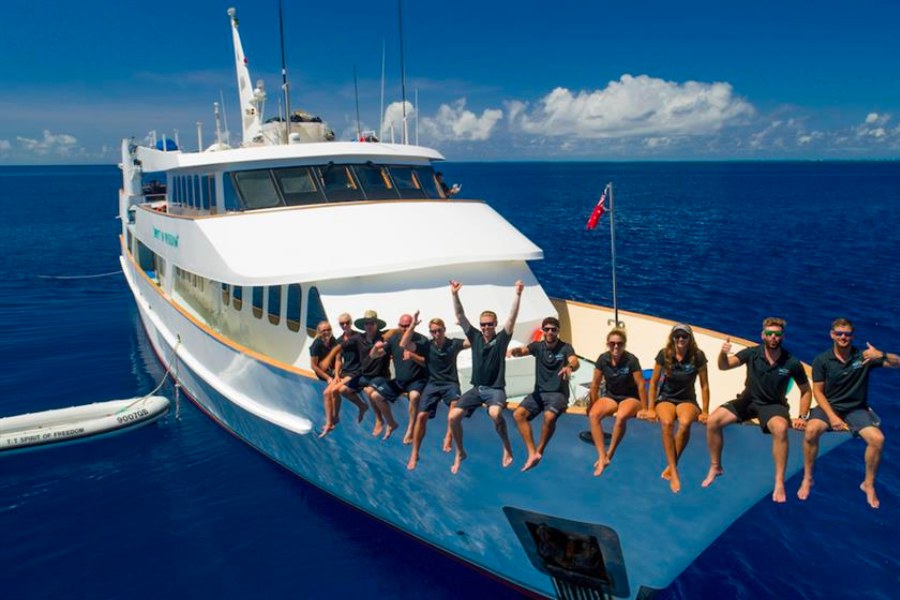 Being the world's largest coral reef system means that a liveaboard experience is the best way for scuba divers to see as much of the Great Barrier Reef as possible.
The Spirit of Freedom is one of the best scuba diving liveaboards for advanced divers in Australia, with trips to remote reefs and specialized Far Northern expeditions. They also offer scuba diving liveaboards with night diving – a must-do experience for scuba divers!
Spoilsport Liveaboard is an award-winning vessel with a twin hull design that allows it to sail all year round and reach some of the most remote areas of the Great Barrier Reef.
For scuba diving liveaboards with short itineraries, Coral Sea Dreaming has 2 day/1 night itineraries – making it one of the best budget scuba diving liveaboards in Australia as long as you don't mind scuba diving liveaboards with basic amenities.
4. Socorro Island, Mexico
One of the best scuba diving destinations in Mexico and the most remote diving destinations in the world, Socorro Island promises epic big animal encounters with giant manta rays and whale sharks.
Solmar V is ideal for scuba diving liveaboards with shark encounters. Dive with over 10 species of sharks and try out cage diving with Great White Sharks or a self-propelled ocean cage experience.
Scuba dive in the Sea of Cortez with Rocio del Mar. This liveaboard experience in Mexico offers longer 10 day itineraries to allow more time exploring and scuba diving in the Socorro Islands.
If you're looking for cruises in Mexico and the Socorro Islands without diving, you might be interested in the Westward Cruise Ship, offering small ship Mexico cruises with up to 8 people, from December to April.
5. The Maldives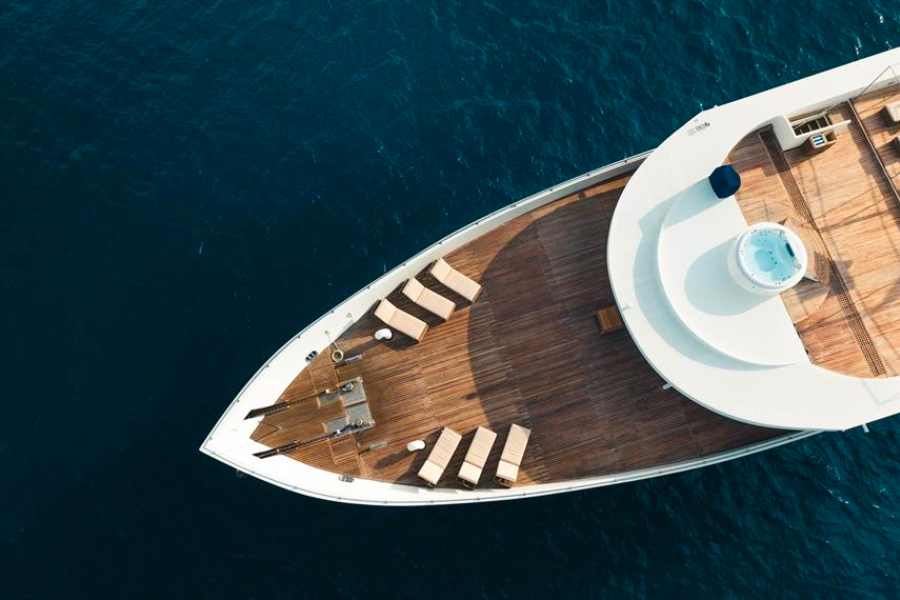 Famous for crystal clear waters, amazing visibility, colorful reefs, and marine life, scuba diving liveaboards in the Maldives are incredible!
Scubaspa Ying is a luxury scuba diving liveaboard combining dives and spa treatments for divers and non-divers. As part of a PADI 5-star dive resort, Scubaspa Ying offers scuba diving liveaboards for beginners with the option to complete their PADI Open Water certification
Scubaspa Yang is the sister ship to Scubaspa Ying and offers the same luxury dive and spa service for up to 40 guests on their multiple award-winning vessels.
Emperor Serenity is a smaller vessel accommodating up to 26 guests and is one of the few Maldives scuba diving liveaboards with nitrox available free to certified divers.
6. The Red Sea, Egypt
Scuba divers will know the Red Sea as one of the most spectacular diving spots in the world as well as a top destination for finding scuba diving liveaboards with wreck diving.
Emperor Elite was the winner of the Best Liveaboard in 2020 as voted by DIVE magazine and offers a minimum of two dives per day in the Red Sea with free nitrox refills.
Tillis offers affordable scuba diving liveaboards in the Red Sea with itineraries for 8 days/7 nights, divers can see grey reef, silvertip and schooling hammerhead sharks.
Discovery I provides a great balance of dives and relaxation over 7-days, visiting famous Red Sea diving locations: St Johns and the Deep South, plus plenty of modern space on board for relaxation between dives.
7. Komodo, Indonesia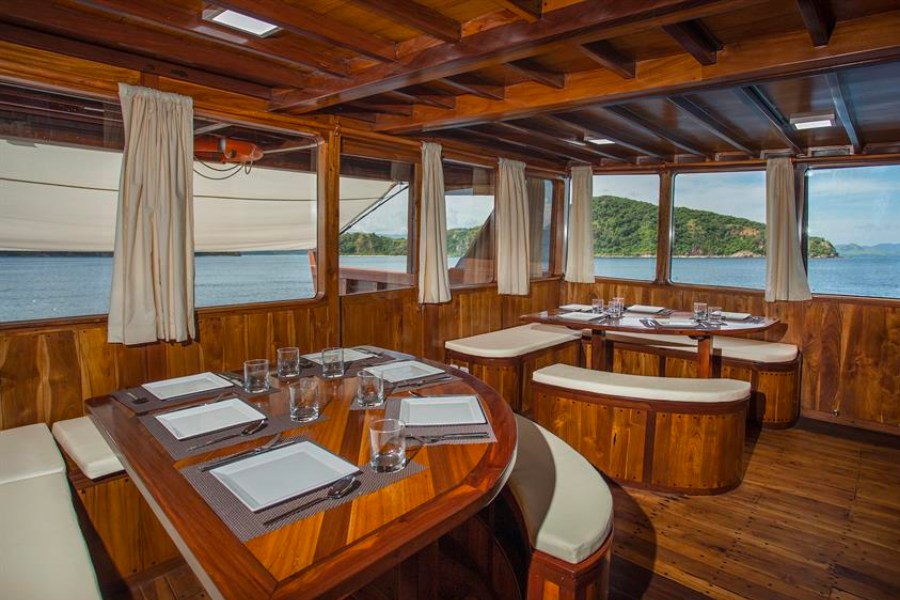 A beautiful 2021 teakwood phinisi boat, the Jelajahi Laut Indonesia scuba diving liveaboard in Komodo National Park is operated by the Mikumba diving team to take you to some of the most remote locations in the park.
Solitude Adventurer is purpose-built, offering year-round liveaboards in Indonesia's Komodo National Park UNESCO site, with itineraries for 7-12 days and a range of rooms for groups.
Aliikai Voyage Indonesian liveaboard offers diving as well as excursions to local villages, trekking, waterfall visits, and reef snorkeling. The boat was refurbished in 2019 in bohemian Bali style and caters to 15 guests, so this is a scuba diving liveaboard with limited spots available!
8. Cocos Island, Costa Rica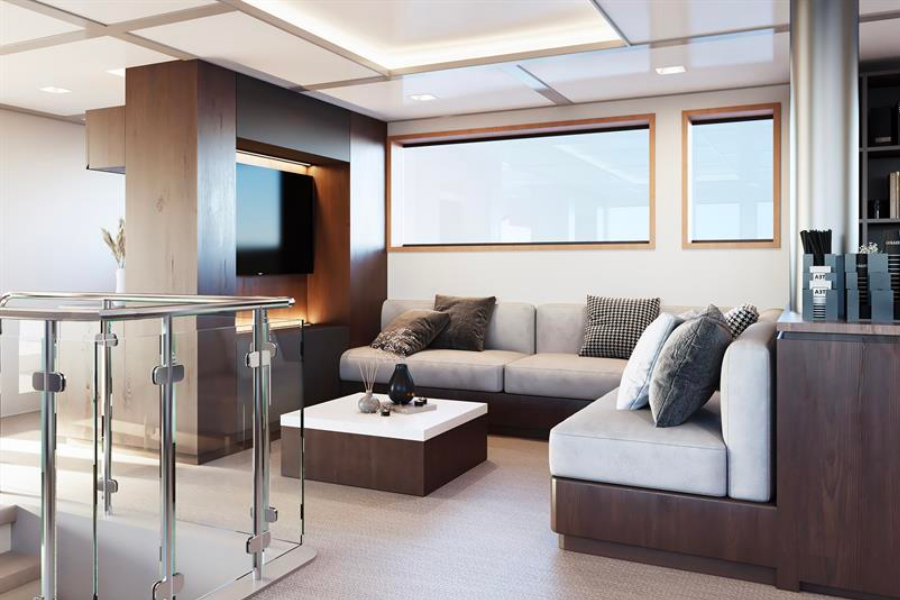 Cocos Island Aggressor is a modern scuba diving liveaboard in Costa Rica's Cocos Island National Park UNESCO site. Dive with hammerheads, white-tip sharks, and manta rays. Their itineraries include onshore jungle hikes and waterfall swims.
Okeanos Aggressor II offers up to 21 dives on their Costa Rica liveaboard itineraries, plus onshore excursions.
Sea Hunter Liveaboard is purpose-built with zero-speed stabilizers for optimum diving conditions. Their longer itineraries offer unique dives in remote locations and are one of the best options for scuba diving liveaboards with manta ray encounters.
9. Fiji
Colorful reefs and marine life, as well as high visibility, make Fiji a world-class diving location, for advanced and beginner divers. Nai'a Fiji Liveaboard caters to both, offering scuba diving liveaboards with beginner packages and knowledgeable local guides.
Reef Endeavour is a larger vessel than most, catering to divers and non-divers with substantial onboard facilities, including a fully equipped gym, two lounges, two bars, and indoor and outdoor dining, as well as 64 cabins available.
10. Similan Islands, Thailand
You can find a great selection of cheap scuba diving liveaboards in Thailand and scuba diving liveaboards with simple accommodations for the budget conscious.
The Phinisi liveaboard is built for divers who also want a traditional phinisi experience. Visiting top diving locations in Thailand including Hin Muang and Hin Daeng, this is also one of the scuba diving liveaboards with rebreathers support included.
Pawara offers affordable scuba diving liveaboards in Thailand with short itineraries and free nitrox.They offer a range of cabins from budget to deluxe or master. Excursions include top Similan Island dive sites: Richelieu Rock, Koh Bon and Koh Tachai.
DiveRACE Class E liveaboard offers 5 day/4 night trips to see famous Whale sharks, manta rays, Leopard sharks and colourful corals. Plus dives for both macro and wide-angle photography scuba diving.
11. Baja California, Mexico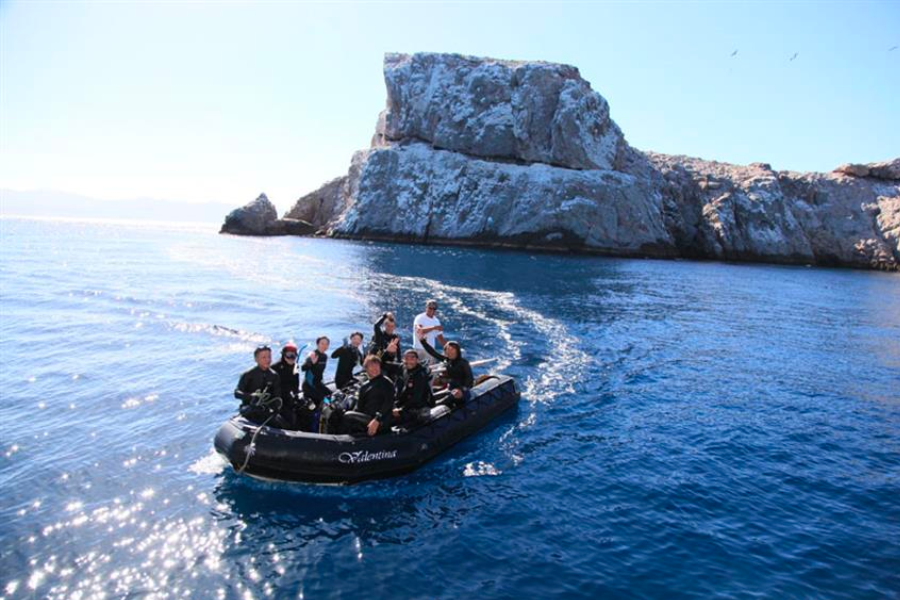 Baja California is the perfect location for scuba diving liveaboards with whale watching. The Valentina Liveaboard prioritizes big animal encounters around the Baja Peninsula and Socorro Islands from their dedicated dive deck.
Westward Cruise is a small cruise ship for non-divers for up to 12 days sailing the Sea of Cortez, island hopping and hiking.
Conclusion
Whether you're an advanced diver or just getting started in your diving adventure, there's a scuba diving liveaboard destination and experience for everyone – start planning your next adventure!
Pin for later