El Salvador is one of the most memorable places in the world. El Salvador places can astound you and brighten your day. The best places in El Salvador are something that you should not miss. Tourist spots in El Salvador are the best.
Do you know some places in El Salvador? Well, in this article, we can surprise you with the best places to visit in El Salvador. Sit back and relax and know the different places to go in El Salvador.
Did You Get Travel Insurance Yet?
If 2020 taught us anything, it's that you need to be prepared for anything! Travel insurance has always been high my list of things to get before I travel but now more than ever its at the top of my list.

I'm pretty sure we have all had travel plans messed up because of COVID and not all insurers covered this. So when looking for travel insurance it's important to check it covers travel disruption due to COVID-19, Hey Mondo, Passport Nomads, Safety Wing, and Travel Insurance Master all provide cover for this.

Hey Mondo is great if you are looking for a great value flexible policy. They offer single trip cover, annual multi trip cover, and long term travel cover. You even have the option to start the cover when you are already on your trip, although you won't be covered for the first 72 hours. For me my favourite feature is their app which offers you a 24/7 Dr chat and the ability to file a claim direct in the app.

Passport Nomads provides the most comprehensive cover for Digital Nomads. The game changer with them is that you have a red card and if you find yourself in need of medical care you just contact them and they will pre load your card with the funds to cover your treatment, meaning you won't need to pay out of pocket and then put in a claim later.

Safety Wing is great value with monthly cover starting at $39. It's super easy to use and it just renews each month. They have an excess of $250 and it's simple to make a claim through their website. I currently use them as they offer me free cover for my son as part of my policy and I like that it renews on a monthly basis, so I don't have to pay out a big lump sum up front.

I also use Travel Insurance Master for some short vacation type trips.

If you are doing shorter trips or an extended backpacking trip then Hey Mondo or Travel Insurance Master are the best option. If you are a digital nomad or planning travel of at least 6 months then go for Passport Nomads or SafetyWing.
Coatepeque Lake
Coatepeque Lake is an hour away from San Salvador. Surrounded by clear blue water and high ecotourism, this lake definitely has a lot to offer! You will experience unique contact with the flora and fauna of the area. Its waters also change from blue to turquoise green, this is a cyclical phenomenon that occurs from time to time.
If you love water sports, you can practice kayaking, jet skiing, and diving. In this lake, you can also observe migratory birds, jet skiing, boat riding, and go fishing. This is truly one of the most beautiful places to visit in El Salvador.
Santa Ana Volcano
The natural beauty of El Salvador can be seen through the Santa Ana Volcano. You can enjoy a spectacular hike on its top. This is the best spot in Cerro Verde National Park. Though, it is a little menacing because it is an active volcano. But you do not have to worry because this is just a challenge for hikers. It is one of El Salvador tourist sites that has a 15-hour trail. There is nothing to fear because you can even be permitted to walk around the rim of the crater.
El Imposible National Park
A place that is full of flora and fauna, El Imposible National Park is a national protected area in El Salvador. It has 4,000 hectares of forest. This feature surely makes it one of the most beautiful places in El Salvador. It is one of El Salvador vacation spots. Local and foreign tourists visit the place. It is composed of 500 plant species. You can also find a wide variety of animals here like mammals and amphibians. There are a lot of things to do in this place as they have eco touristic activities.
Laguna Verde
Laguna Verde is located at the world's biggest salt flat which is the Salar de Uyuni. It is also called Green Lake. This is a mineral salt lake that is counted as one of El Salvador's tourist spots. It is located at the Chilean border. Underneath this lake is the Licancabur Volcano. Laguna Verde is called Green Lake because of its beautiful color which can be likened to an emerald stone. Beautiful flamingos fly over the lake which makes it scenic. This place is good for taking photos. It is best to visit Laguna Verde from April to September.
Looking for somewhere to stay in El Salvador?
Check out these options
Luxury Hotel
Boutique Hotel
Budget Hotel
Backpacker Hotel
Sunset at Peñón de Comasagua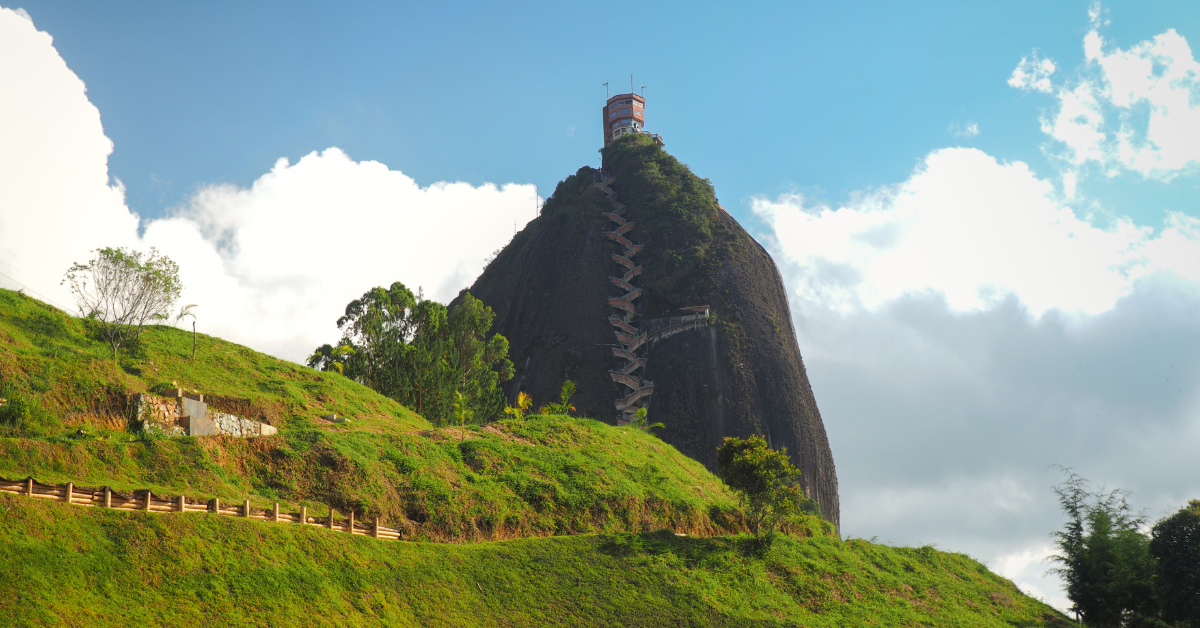 You can have a great travel experience when you watch the sunset at Peñón de Comasagua. This El Salvador tourist attraction is also called Piedra de Santiago or Santiago's Rock. It has 360-degree panoramic views. It has a short trail hike called Surf City. The reward of hiking is seeing the very beautiful sunset. The place is surrounded by cornfields and bean crops. Its summit is mindblowing. This is the best place to watch the sunset. You can see a fantastic view around the Balsam mountain range.
Perquin, Morazán
One of El Salvador tourist places is Perquin, Morazán. It has beautiful surroundings that are good for nature lovers. Bird watching and swimming in the river are some of the best things that you can do. The beauty of this place is retained by its inhabitants who lived in this place for refuge because of the State of War. After that, it became an El Salvador tourist attraction. It can offer the beautiful sites of the Toad River, the Negro River, El Gigante Hills, and Pericón Hills. Its historical wealth has great standards that make it one of the best places in El Salvador to visit.
Las Flores Beach
Las Flores Beach is located at Mazatlan. El Salvador places to visit will never be complete until you visit the resort of Las Flores Beach. Tourist places in El Salvador can be costly but this place offers a resort that can make you enjoy swimming on the beach. You can do a lot of fun activities. The black sand is great and the waves of whitewater can overwhelm you. It has a hotel with a great ocean view that can accommodate your needs. A 7-acre beachfront property, it is lined with palm trees on the outskirts of El Cuco.
Tamanique Waterfalls
Tamanique Waterfalls consist of four main falls. This is one of the tourist places in El Salvador which is good for hiking. It is situated in Tamanique in La Libertad. From the car park, you can walk along its uneven road. Visiting this place is not free. After the uneven road, you can reach
the ticket office. The entrance fee is $2.50. But after paying, you can be free to see the four wonderful falls. The third and the fourth falls are the best of the four. It is possible to swim near the waterfalls but you cannot do rock jumping.
Ataco Town
Ataco Town is located in the western mountain ranges of El Salvador. It is along the famous Ruta de la Flores. El Salvador best places to visit are usually situated in a beautiful town. But Ataco Town is the most beautiful of them all. Its streets are adorned with beautiful pieces of art. You can find the best craft stores and galleries in this place. This town has magic. It will be great to stroll through Central Park after visiting a craft shop.
Apaneca Town
Tourist places in El Salvador are usually located in mountainous areas. One of these is the Apaneca Town. It is located in the municipality of Ahuachapan. Its beauty is elevated 1,486 meters above sea level. This is a great tourist destination that has an ideal climate for relaxation. Volcanoes around it give it a unique look. One of its attractions is the Labyrinth of Albania. It is a popular maze in El Salvador.
Suchitlan Lake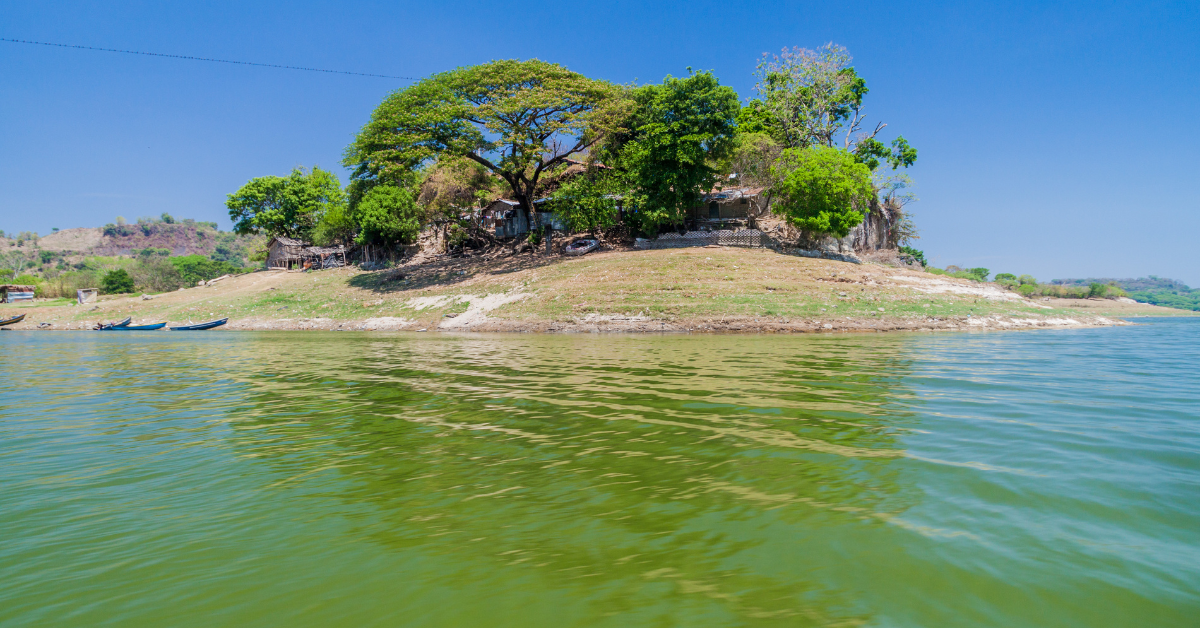 Suchitlan lake is an artificial lake built in 1976. It was formed after the construction of the Cerron Grande Hydroelectric Power Plant. It is situated in the beautiful town of Suchitoto. Visiting this lake, you can find many species of birds and fish. Fun activities can be done here like kayaking and boating. While riding a boat, you can see the beautiful fauna and flora. This is a good place to hang out because around there are restaurants and shops.
Las Golondrinas Waterfalls in Nahuizalco
Las Golondrinas Waterfalls is a wonderful huge site in the mountains of Salcedo. The name means 'waterfalls of the swallow'. From Punta Cana, you can reach it by car. This is a hidden paradise. One of the fun things that you can do is to swim in the clear water pools. You can also visit the beauty of its forest. Around the forest are plants like cassava, plantain, and cacao. You can go to La Vie Parisienne if you get hungry. This is a restaurant near it with the best baguettes and croissants.
Eat Pupusas at Los Planes de Renderos ( Can see the whole city from above)
You can have a great pupusa dinner at Los Planes de Renderos (Render Plants). This is a huge walking park located in San Salvador. It is at the top of the cliffs so you can see the whole city when you are here. With a cool climate, tourists can relax especially on weekends. The place is 1,000 feet in elevation where you can have a good view of mountains and volcanoes. Pupusa dinner is great with hot chocolate. They are offered in restaurants in this place in El Salvador.
Moncagua Pools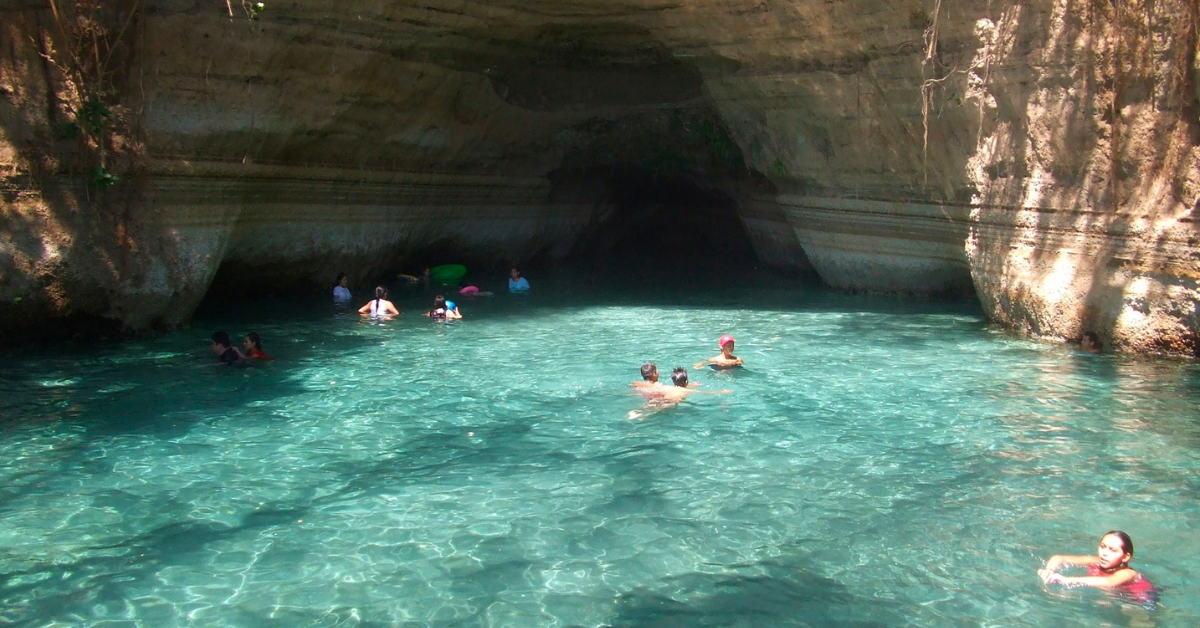 Moncagua is known for its hot springs. It is called 'tierra caliente' or 'hot land'. The best time to visit its pools is from December to March. Moncagua Pools are also called Piscina de Moncagua. The water flows from caves. These pools are situated in San Miguel. Around are hotels where you can relax and restaurants where you can eat great food.
Museo de la Revolución in Perquin, Morazán
Museo de la Revolución reminds the history of the civil war in El Salvador in 1980. This small museum is situated on the border of Honduras. It has greater artifacts with information boards. You can appreciate the museum better if you understand Spanish. You are free to touch all the exhibits. Guides can help while you are handling them. The museum has two parts. The first part shows the chronological order of events of the civil war in 1980. The second part is the outdoor area where you can see evidence of a wrecked plane and two bulletproof cars. It has a radio broadcasting studio that can help you with the tour. This museum has a legacy that inspires us today.