Are you thinking of visiting the pueblos Magicos in Nayarit Mexico? Nayarit is located on the Pacific coast of Mexico and is famous for its culture, traditions, and gastronomy, all of which have made it one of the most up-and-coming tourist destinations in Mexico. I lived in Nayarit for just over a year, my son was actually born there. So I have a very deep connection to this slightly under-the-radar state.
Nayarit is also home to four Pueblos Magicos(magic towns) that are all waiting to be discovered by you. When I was 6 months pregnant we traveled all around Nayarit by car to visit all of the Pueblo Magicos in Nayarit, as well as some other towns in Nayarit worth visiting.
The Pueblo Magicos in Nayarit are all unique in their own way and have plenty of things to offer visitors from all walks of life – from families looking for a vacation filled with fun activities to those looking to enjoy some time off work.
What Is A Pueblo Magico?
The pueblos magicos award is an initiative spearheaded by Mexico's Secretariat of Tourism. It is a status given to towns with historical significance. Each pueblo Magico has its own special something, ranging from architecture to local cuisine.
How Many Pueblo Magicos Are There In The State Of Nayarit?
As of writing this post in November 2022, there are currently 132 Pueblos Magicos across the whole of Mexico. Nayarit is home to 4 Pueblo Magicos:
The only Nayarit Pueblo Magico I didn't get to personally visit was Mexcaltitan. This was because I visited northern Nayarit just a few days after a hurricane had hit and it had washed away the road to Mexcatitan. Plus the timing was not good as the whole area really took a big hit. So we called out plans to visit and spent more time in San Blas instead (which I've also included in this post).
Did You Get Travel Insurance Yet?

The Insurance companies I recommend are Hey Mondo, Safety Wing, and Travel Insurance Master

Hey Mondo is great if you are looking for a great value flexible policy. They offer single-trip cover, annual multi-trip cover, and long-term travel cover. Safety Wing is great value, with monthly coverage starting at $39. It's super easy to use, and it just renews each month. I currently use them as they offer me free cover for my son as part of my policy. I also use Travel Insurance Master for short trips.

Read my full travel insurance post here, where I go into detail about all companies.
Compostela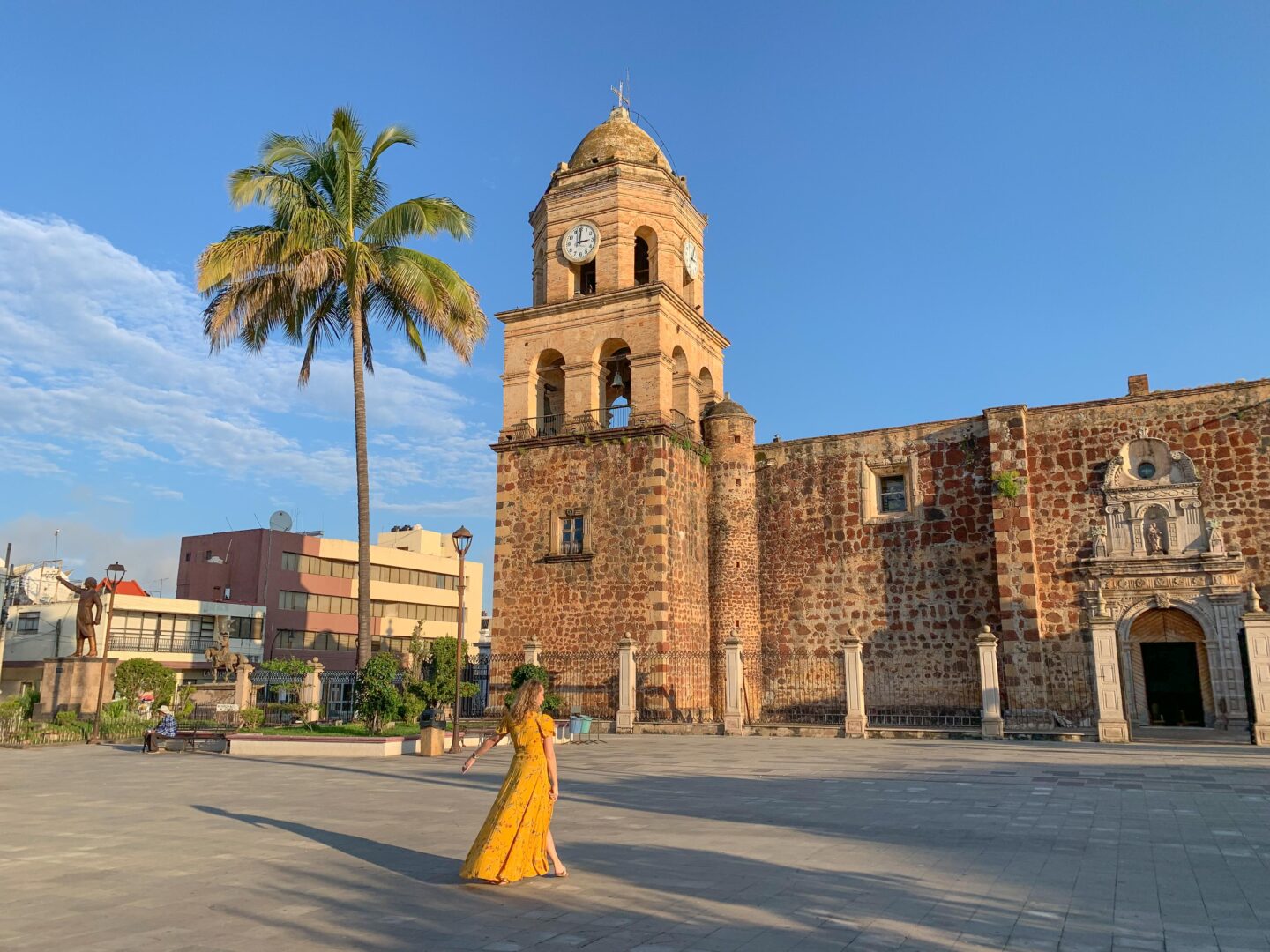 Compostela is known for its historic churches and colonial architecture; it's also home to one of Mexico's largest bird sanctuaries run by an ex-pat named Tracy. If you're looking for something more relaxing than hiking through jungles or diving under waterfalls, Compostela might be just what you need after a long day exploring other Pueblos Magicos.
If I'm honest, there wasn't really that much to see or do In Compostela. It was a nice place to stop off for lunch and to stretch your legs from the drive. But you won't be missing much if you choose not to spend a night here. This is the place to come shopping for leather goods though… especially cowboy boots!
THINGS TO DO IN COMPOSTELA
WHERE TO STAY IN COMPOSTELA
Budget Option:
Mid-Priced Option:
Luxury Option
Jala
Jala means "abundant in sand", and here you will definitely find everything in abundance: nature, history and architecture. Walking through Jala's irregular streets and admiring the grace of its old buildings sheltered by the gaze of the Ceboruco Volcano are just some of the activities you can enjoy in this beautiful Magical Town.
Jala is somewhere we often stop when driving from Puerto Vallarta to Guadalajara. It's one of my favorite magic towns in Mexico. On our second visit when I was researching things to do here we asked in a coffee shop about "the thing" to do here and we were told that it was to visit Don Raul… to which we, of course, asked who is this Don Raul and where can we find him! I'd give you an address but there isn't one. we were told to walk in this direction and keep asking for him and the people will guide us to him haha.
It was a real adventure! But worth it. This is us with Don Raul just after our 'cleansing'.
Basically, Don Raul is a local (very famous) healer. People travel from all over Mexico to visit him. I forgot what we paid, but I think it was around 100 pesos! Be warned you can have a bit of a wait though as he is very popular. I'm not really sure what they did to us, but we both came out feeling like we had just been married.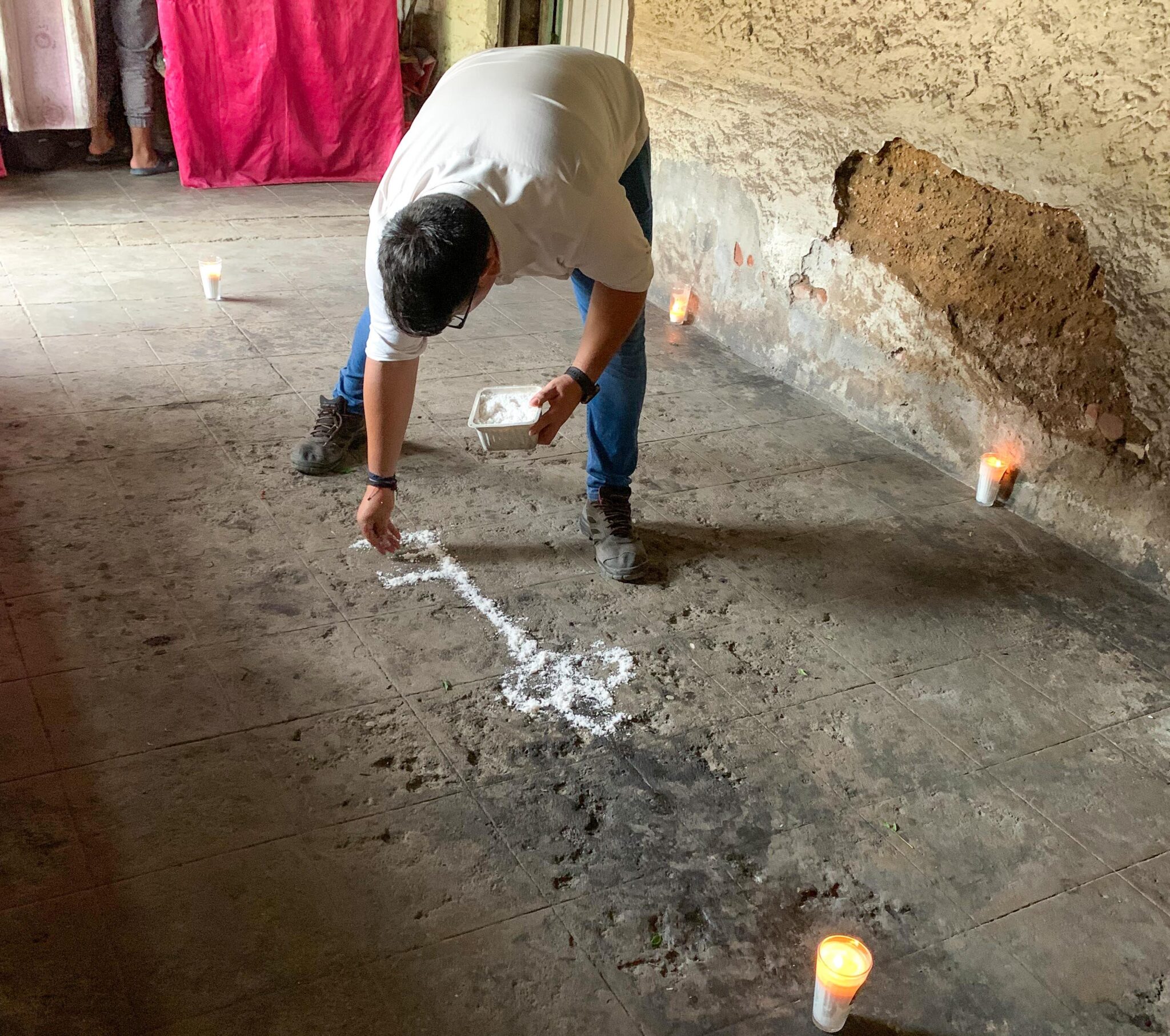 THINGS TO DO IN JALA
Visit Don Raul
Visit the sanctuary
See the waterfall
Visit the church
Take a canopy tour
Watch the sunset from the volcano
Budget Option:
Mid-Priced Option:
Luxury Option
Sayulita
Located about 30 minutes north of Puerto Vallarta, Sayulita has some of the most incredible beaches that you'll find in Mexico. It's hard to believe that until recently, only a few people dedicated to the extraction of coconut lived here. Fast forward to today, Sayulita has become a popular destination for surf lovers, and its streets are full of life and energy.
THINGS TO DO IN SAYULITA

Sayulita is a tiny fishing village with an incredibly lively nightlife scene. You can catch a concert at one of the many outdoor bars or dine at one of the many restaurants serving traditional Nayarit cuisine. I've listed my top 5 things to do in Sayulita below.
Walk around Malpaso beach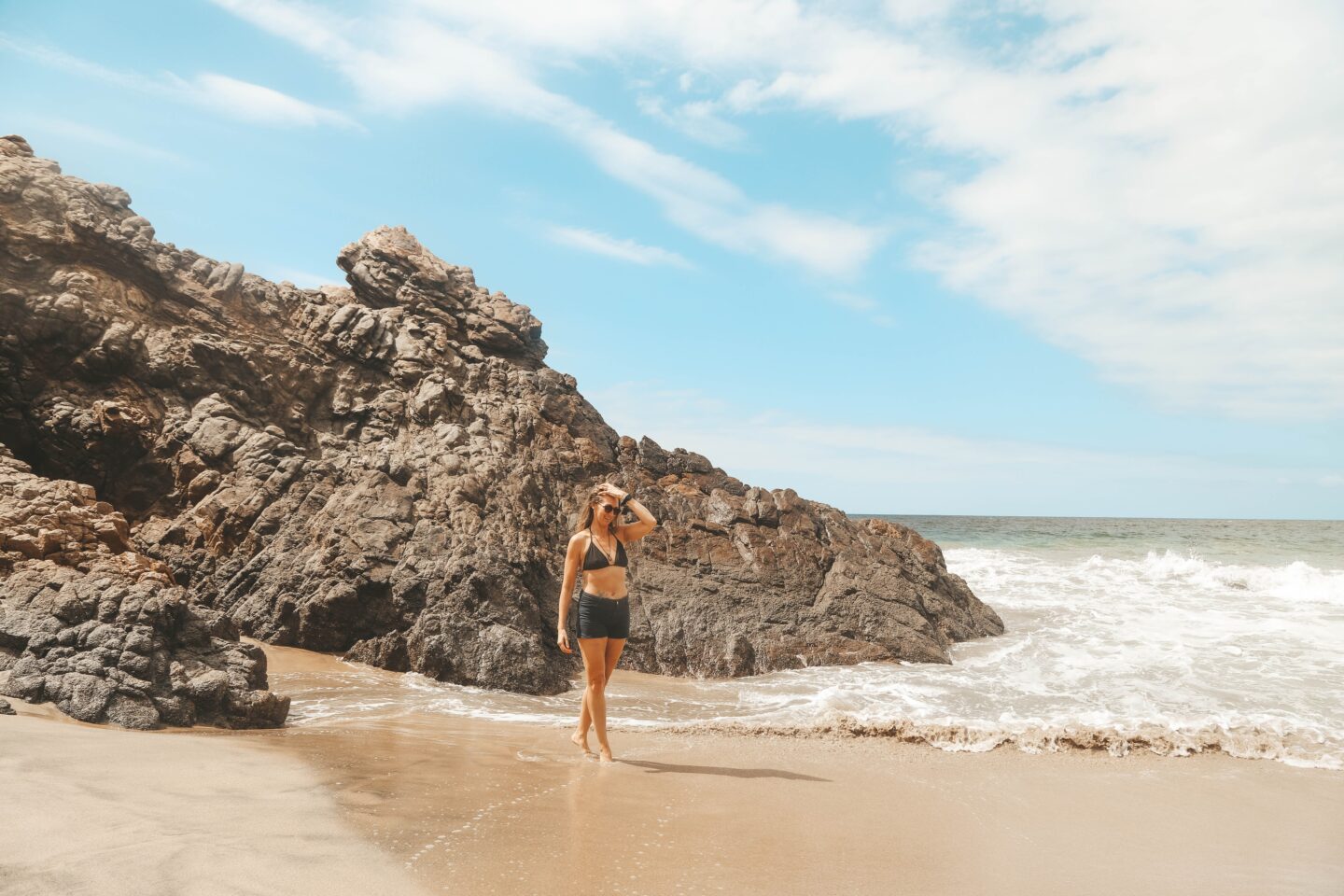 Playa Malpaso is a gorgeous beach connecting Sayulita and San Pancho. The beach can only be accessed by boat or hiking from either of these towns, but I'd recommend you take the hike there. Maplaso beach is still very much an untouched area, so you can expect a pleasant and relaxing experience when visiting there without the usual tourist hordes.
Attend a surf tournament
Sayulita is also known as one of the best places to learn and practice surfing. The local beaches are famous for their waves, so you can surf basically all year round. The best season to visit Sayulita for surfing is from December to April, though.
Experience the wildlife
From whale spotting to turtle release programs, the magical town of Sayulita offers some great activities for families and solo travelers alike. While in Sayulita, make sure to visit Ser Su Voz, a local bird sanctuary that aims to provide environmental education and protection. As they're a non-profit organization run by volunteers, you're asked to bring nuts, seeds, and fruits as payment for your visit.
Shop at Plaza Principal
Discover the great variety of galleries, restaurants and local shops surrounding Plaza Principal by taking a walk in the picturesque center of Sayulita. Stay long enough, and you'll get to experience the famous nightlife of the town full of dancing and cultural events.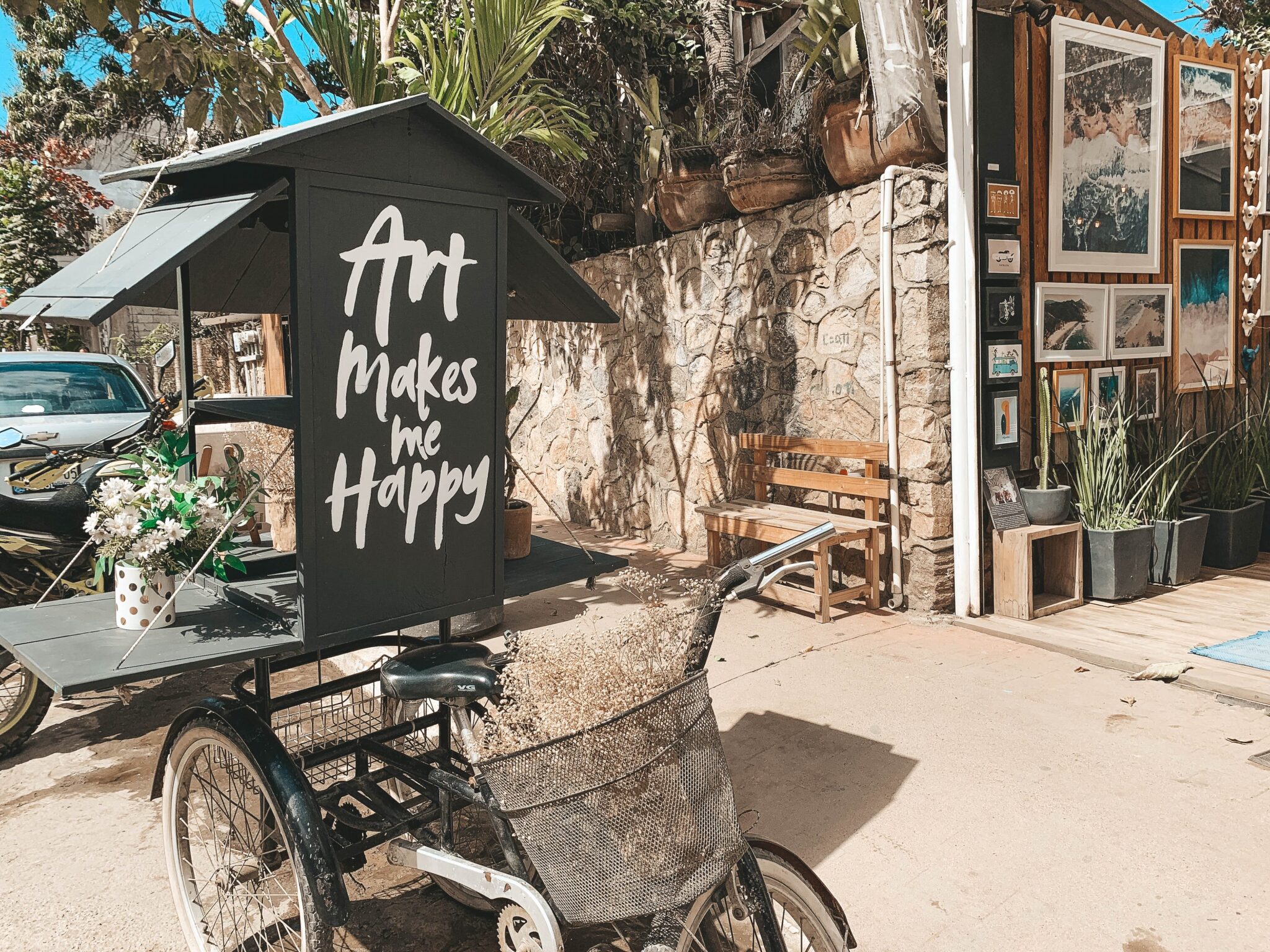 Take a trip to San Pancho village
Located only about 10 minutes from Sayulita (you can easily take a taxi there), San Pancho offers some relaxing activities including beach-front restaurants and a swim in the ocean for those that are looking to escape the buzzing city life.
WHERE TO STAY IN SAYULITA

In my opinion, the north side of Sayulita is the best possible place to stay. To experience Sayulita's vibrant nightlife, make sure you stay close to the town center. Alternatively, you can also base yourself in San Pancho, where everything's more quiet and laid-back, but you can still easily access most of the attractions and activities of Sayulita. You can check ut my full guide to accommodation in Sayulita here.

Budget Option: My Sister House (female-only)
A female(and adults)-only accommodation close to some of the best attractions of Sayulita, including Sayulita Beach and Sayulita Plaza.

Mid-Priced Option: Hostal Sayunique
Just recently opened, Hostal Sayunique is located about 500m from Sayulita Beach, and only a short walk from the city center.

Luxury Option: La Bohéme
A nice and minimally designed hotel with a zen vibe and a stunning pool.
Mexcaltitan
Sail through mangroves, watch birds and join in the fishing. Mexcaltitan is full of natural wonders and wildlife, including monkeys and crocodiles! You can go hiking through jungle trails or scuba diving through underwater reefs.
THINGS TO DO IN MEXCALTITAN
See Casa China
Visit Templo de San Pedro y San Pablo
Check out the El Origen museum
Try the local cuisine
Enjoy a trip through the lagoon
Bonus – San Blas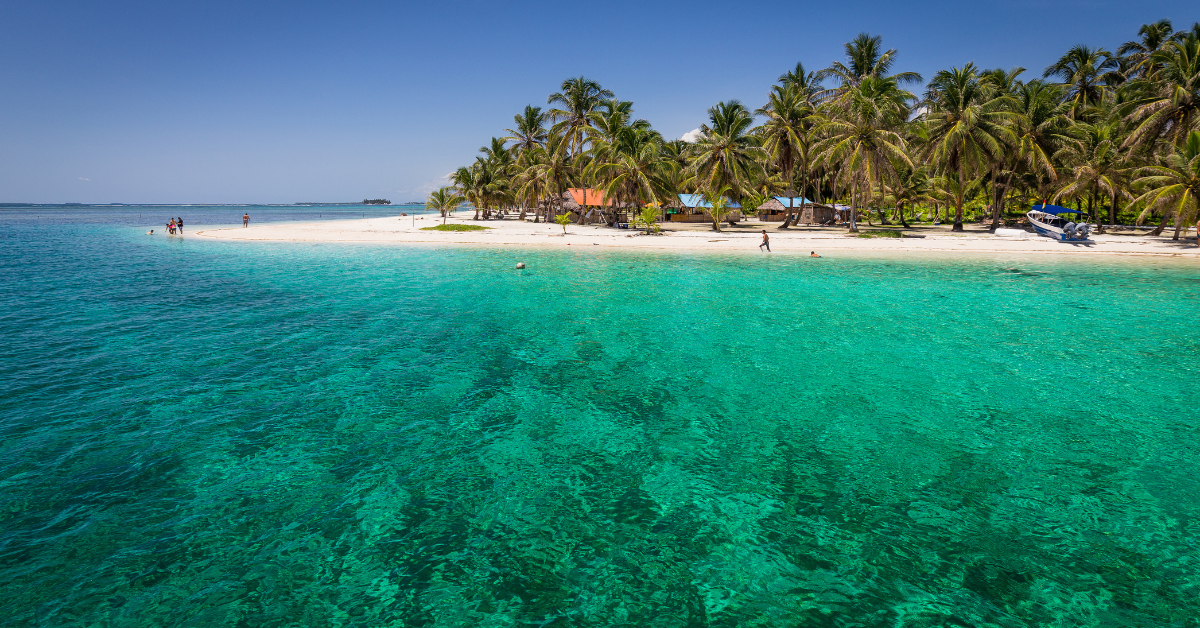 An honorary mention, San Blas is not an official Magic Town, but it's pretty magical on its own and well worth visiting if you are doing a tour of Nayarit.

It's a small historic town in Nayarit that now functions as a fishing, shrimping and marine center with small-scale tourism. San Blas is perfect for a weekend getaway with family and friends or for solo travelers looking to see beyond the popular resort towns of Mexico and looking for something more original and less touristy. It takes about 3 hours from Puerto Vallarta airport to get to San Blas in Riviera Nayarit, Mexico by car.
It's also the home of the famous Chef Betty so if you find yourself here then you MUST go and eat at her restaurant within the hotel Garza Canela. You will often find here cooking in the kitchen there (when she isn't filming master chef Mexico. I actually met her while we were there eating and she was one of the nicest, and most interesting, people I've ever met.
THINGS TO DO IN SAN BLAS
Discover the canals
Go bird watching
Visit the La Tovara national park
Enjoy the golden sands of El Borrego beach
Take a boat ride to Isla del Rey
Eat oysters
Eat at the famous Chef Bettys restaurant in Garza Canela.
WHERE TO STAY IN SAN BLAS
Budget Option:
Mid-Priced Option:
Luxury Option