Da Nang is a beautiful coastal city located in central Vietnam. Situated on the Han River, Da Nang has long been an important port city. Today, it is a bustling metropolis with a population of over one million people and plenty of tourist attractions for visitors of all interests.
If you can only spend 2 days in this city, check out our Da Nang Itinerary below that will help you make the most of your time there. Whether you're looking for a relaxing beach holiday or an action-packed adventure, Da Nang is sure to have something for you.
Did You Get Travel Insurance Yet?
If 2020 taught us anything, it's that you need to be prepared for anything! Travel insurance has always been high my list of things to get before I travel but now more than ever its at the top of my list.

I'm pretty sure we have all had travel plans messed up because of COVID and not all insurers covered this. So when looking for travel insurance it's important to check it covers travel disruption due to COVID-19, Hey Mondo, Passport Nomads, Safety Wing, and Travel Insurance Master all provide cover for this.

Hey Mondo is great if you are looking for a great value flexible policy. They offer single trip cover, annual multi trip cover, and long term travel cover. You even have the option to start the cover when you are already on your trip, although you won't be covered for the first 72 hours. For me my favourite feature is their app which offers you a 24/7 Dr chat and the ability to file a claim direct in the app.

Passport Nomads provides the most comprehensive cover for Digital Nomads. The game changer with them is that you have a red card and if you find yourself in need of medical care you just contact them and they will pre load your card with the funds to cover your treatment, meaning you won't need to pay out of pocket and then put in a claim later.

Safety Wing is great value with monthly cover starting at $39. It's super easy to use and it just renews each month. They have an excess of $250 and it's simple to make a claim through their website. I currently use them as they offer me free cover for my son as part of my policy and I like that it renews on a monthly basis, so I don't have to pay out a big lump sum up front.

I also use Travel Insurance Master for some short vacation type trips.

If you are doing shorter trips or an extended backpacking trip then Hey Mondo or Travel Insurance Master are the best option. If you are a digital nomad or planning travel of at least 6 months then go for Passport Nomads or SafetyWing.
Day 1 in Da Nang Vietnam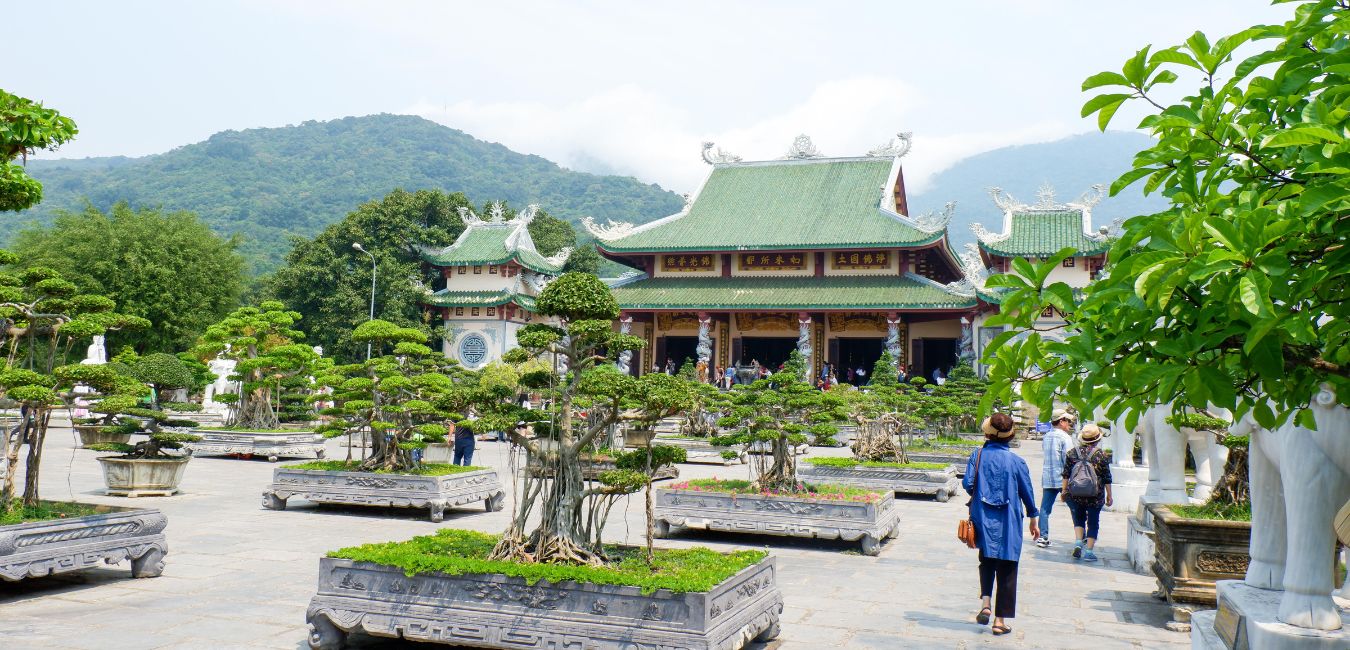 Have Xoi GA (Chicken Sticky Rice) For Breakfast
Start your first day in Da Nang with a delicious and filling breakfast of Xoi ga (Chicken sticky rice) – one of the locals' favorite.
This dish is often made with sticky rice, shredded boiled chicken, chili sauce, herbs, fried shallots and quail eggs. The best places to eat chicken sticky rice in Da Nang are Ba Vui (55 Le Hong Phong Street) and Ngo Gia Tu (Opposite to 27 Ngo Gia Tu Street). Since this dish is relatively inexpensive, you can enjoy a hearty breakfast without breaking the bank.
Enjoy an Active Day on Son Tra Peninsula
Located 10 km from Da Nang's city center, Son Tra Peninsula charms visitors with its pristine beaches, beautiful religious landmarks, and fresh seafood dishes. There are so many things to see and do on Son Tra Peninsula that you can spend the whole day here without getting bored.
The beaches on Son Tra Peninsula, namely Bai But, Tien Sa, and Bai Nam, are perfect for swimming, sunbathing, and exploring. There are also plenty of water activities to enjoy, such as kayaking, jet skiing, snorkeling, scuba diving, and windsurfing.
If you're interested in visiting one of the most iconic religious landmarks in Da Nang, head to Linh Ung Pagoda where you can admire delicate marble statues of different Buddhists. Situated at nearly 700 meters above sea level, Linh Ung Pagoda is also the perfect place for you to enjoy the stunning views of the coast amid the pagoda's serene ambience.
Finally, when it's time for lunch, be sure to stop at one of the local restaurants on Son Tra Peninsula to enjoy fresh seafood while overlooking the crystal-clear waters of the bay.
Have Fun at the Helio Night Market in Da Nang
The Helio Night Market in Da Nang is a must-visit for anyone who loves an evening of good food and great vibes. You will be spoilt for choice here with more than 30 food stalls offering a variety of Vietnamese street food from only VND 10,000 per dish. From banh mi and fried rice to fresh spring rolls, there's no shortage of deliciousness to be found.
And if you work up an appetite dancing to the live music at the outdoor stage, there's also an area especially for beer and fresh seafood to chill out. Best of all, admission is free! The Helio Night Market is open from 5:30 PM to 10:30 PM every day, so be sure to come by and enjoy the best of Da Nang's nightlife!
Day 2 in Da Nang Vietnam
Savor Mì Quảng for Breakfast
Mì Quảng or Quảng noodle is a type of Vietnamese noodle that originates from Quang Nam province. It is made with rice noodles, pork (sometimes also chicken or frog meat), shrimp, garlic, peanuts, and green onions, and usually served with a side of vegetables and a small bowl of broth. Mì Quảng's unique flavor and chewy texture has made it a popular dish throughout Vietnam as well as a much loved breakfast in Da Nang city.
To savor Mì Quảng for breakfast in Da Nang, be sure to head to Mi Quang Ba Mua (19 Tran Binh Trong Street) or Bep Trang (26 Le Hong Phong Street). Since these restaurants specialize in this dish, their versions of Quảng noodles are some of the best in the city.
Visit the Marble Mountains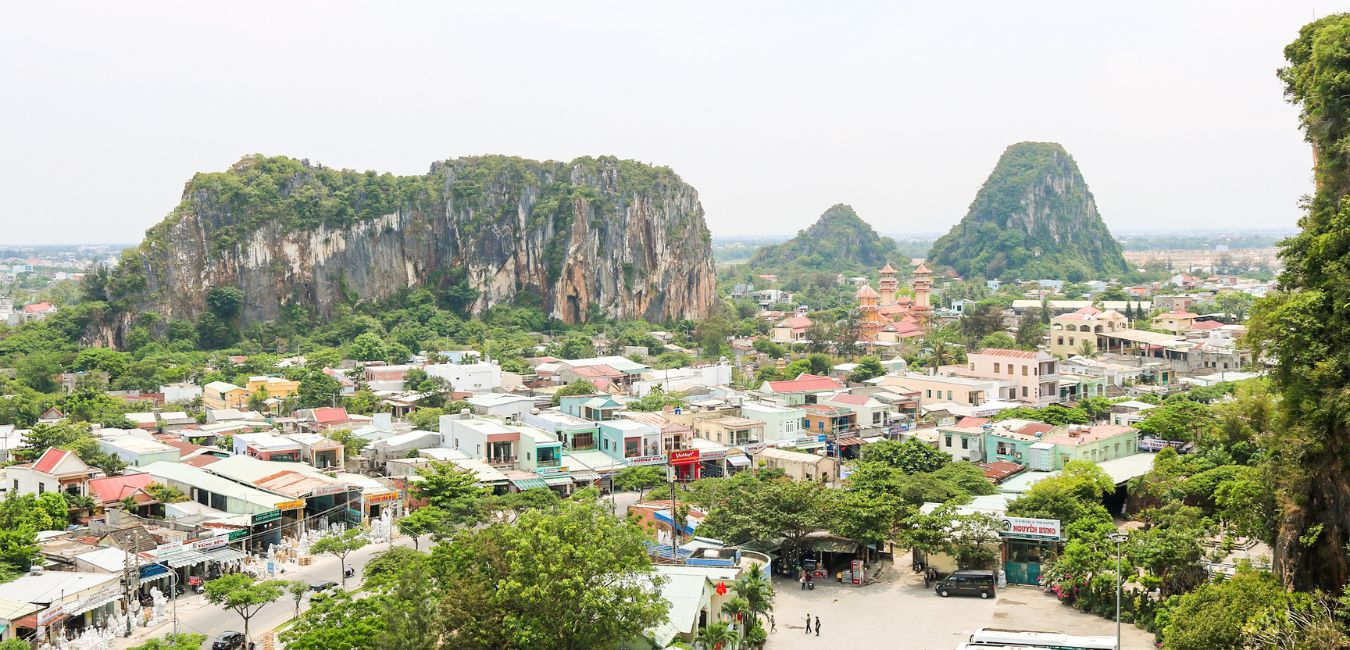 After enjoying a full breakfast, it's time to explore other attractions in Da Nang city!
Our suggestion is the Marble Mountains, which are a cluster of five limestone and marble outcrops that jut out of the central Vietnam coastline in Da Nang. They are named after the five elements of Vietnamese cosmology: metal, wood, water, fire, and earth. The highest peak is almost 1,100 feet tall and offers stunning 360-degree views of the area. The main mountaintop also houses several Buddhist temples, which are worth a visit even if you don't make it to the summit. There are also some beautiful caves to explore at the Marble Mountains. Inside these caves are mesmerizing Buddhist statues that bring about a unique holy atmosphere.
The best time to visit the Marble Mountains is between December and April when the weather is cooler and dryer. However, even in the wetter months, the mountains offer a refreshing break from the hustle and bustle of Da Nang city.
The Marble Mountains are best visited early in the morning or later in the afternoon to avoid the hottest hours of the day. While visiting this area, remember to wear comfortable shoes and be prepared for some steep climbs.
To get there, simply take a taxi or motorbike from anywhere in Da Nang – it's only about 8-10 kilometers away. If you're feeling adventurous, you can even hike up one of the many trails that crisscross the mountains.
Have Lunch With Da Nang's Special Rice Paper Pork Rolls
A local specialty, rice paper pork rolls are a must-try while you're visiting Da Nang.
To eat this dish, you first need to line rice noodles, boiled pork slices, vegetables and herbs, peanuts and some other ingredients inside a sheet of rice paper and wrap them all together to make a roll. Then, dip this roll into a special sauce flavored with chili and pineapple and take a bite!
Some popular restaurants where this dish is served are Ba Huong (126 Duy Tan Street), Ba Mua (93 Nguyen Chi Thanh), Quynh Dai Loc (176 Nguyen Hoang Street) and Quan Mau (35 Do Thuc Tinh Street).
Relax on My Khe Beach
With its soft white sand and crystal-clear waters, My Khe Beach is the perfect place to soak up the sun, chill out in the afternoon, and take a few photos. Every day, hundreds of locals gather here to swim, participate in various water activities, or simply relax at one of its vibrant beachfront bars. After a busy day exploring the Marble Mountains, you can comfortably sit down at one of the restaurants or cafes lining the shore here and just watch the sun set over the horizon.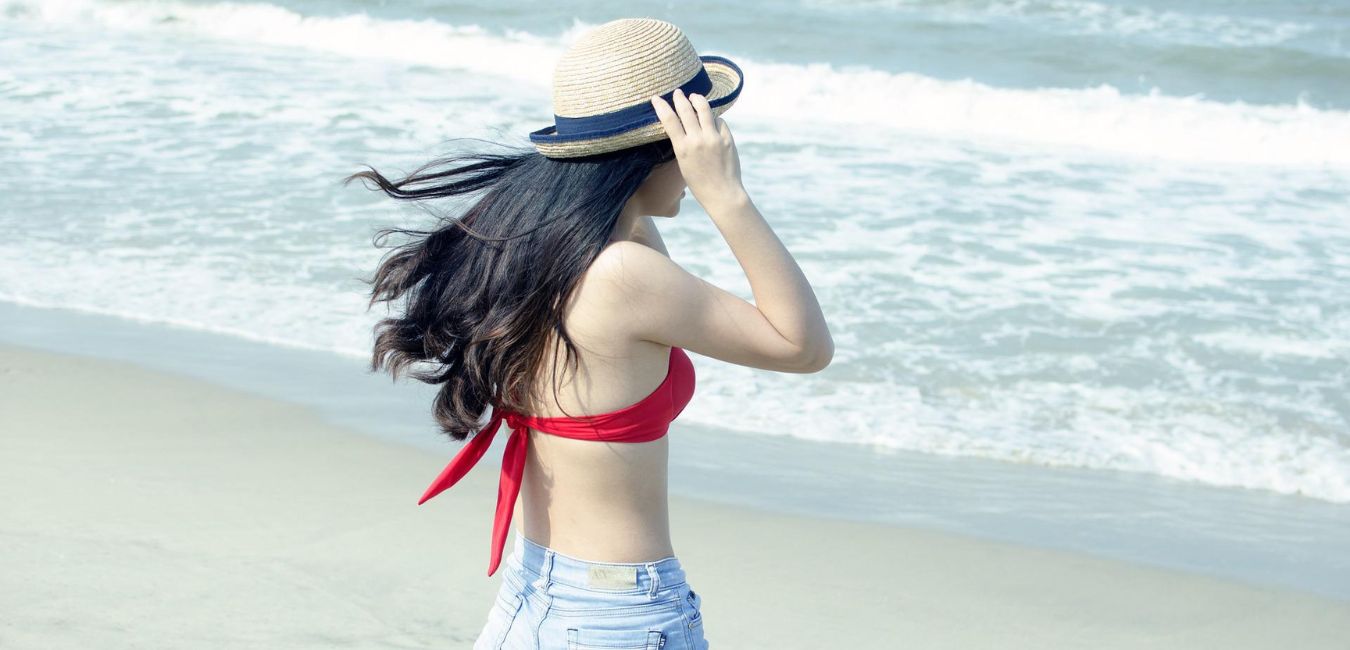 Watch the Fire Show at Da Nang's Famous Dragon Bridge
If you happen to visit Da Nang on the weekend, be sure to check out the Dragon Bridge! Spanning the Han River, this beautiful bridge is a sight to behold. From 9 PM every Saturday and Sunday, the bridge really comes alive as the dragon statue starts to spew fire for 2 minutes and then water for an extra 3 minutes. This spectacular fire show is definitely not to be missed!
Be sure to arrive early to secure a good spot though, as there are usually lots of people gathering around the Dragon Bridge half an hour before the show starts!
Escape to Hoi An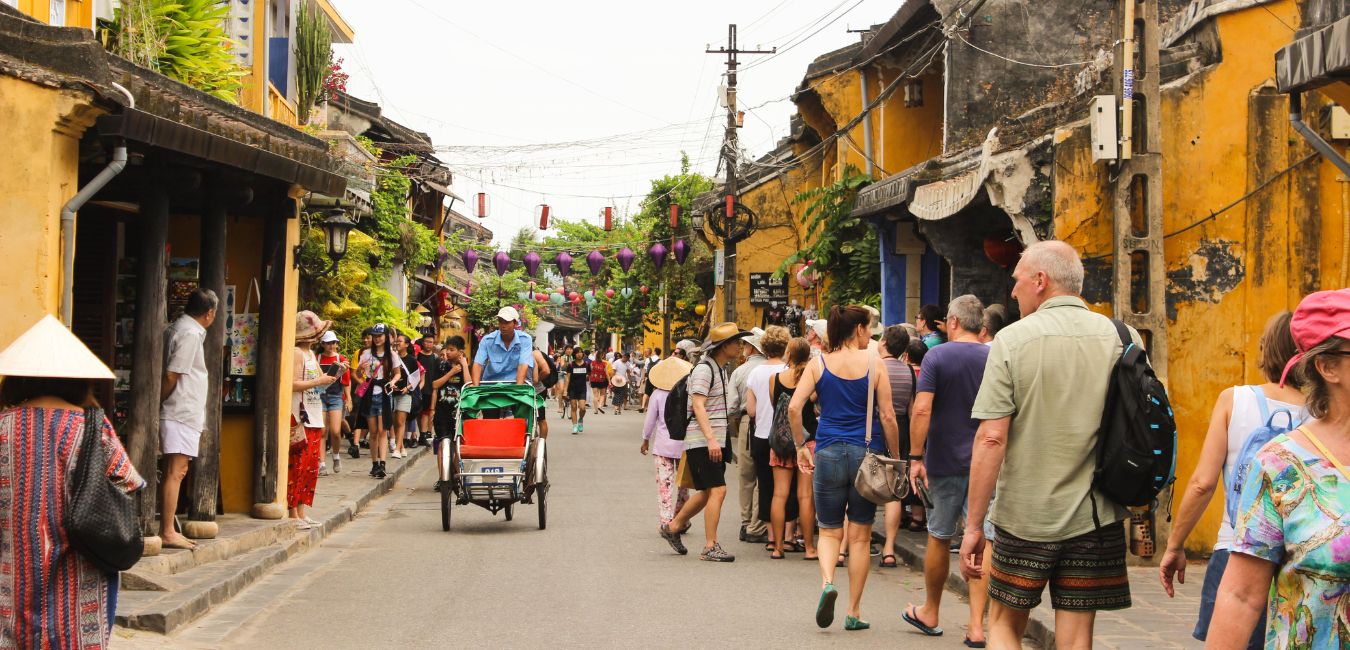 After 2 days in Da Nang, you might be ready for a change of pace. If so, consider taking a short trip to Hoi An. This picturesque town is located just a few hours south of Da Nang, and it offers a welcoming respite from the hustle and bustle of city life. There are also lots of things to do in Hoi An for people of all interests.
When you're ready to explore, head to Hoi An Ancient Town, where you can stroll through historic temples and homes. If you're looking to relax, head to one of Hoi An's stunning beaches, some of which have even been selected among the best beaches in Asia and the world.
And be sure to save room for dinner: Hoi An is known for its delicious local cuisine. From fresh seafood to mouthwatering Cao Lau noodles, there's something for everyone to enjoy.
Summary of Da Nang Vietnam 2 Day Itinerary
Da Nang is an amazing city with something for everyone. With a little planning, you can make sure to have an unforgettable trip. Even with only 2 days in Da Nang, there are lots of exciting things to see and do as you can see in this Da Nang Vietnam itinerary.
So what are you waiting for? Pack your bags and head to Da Nang today!
Looking for a Place to Stay in Da Nang?
Centre Hotel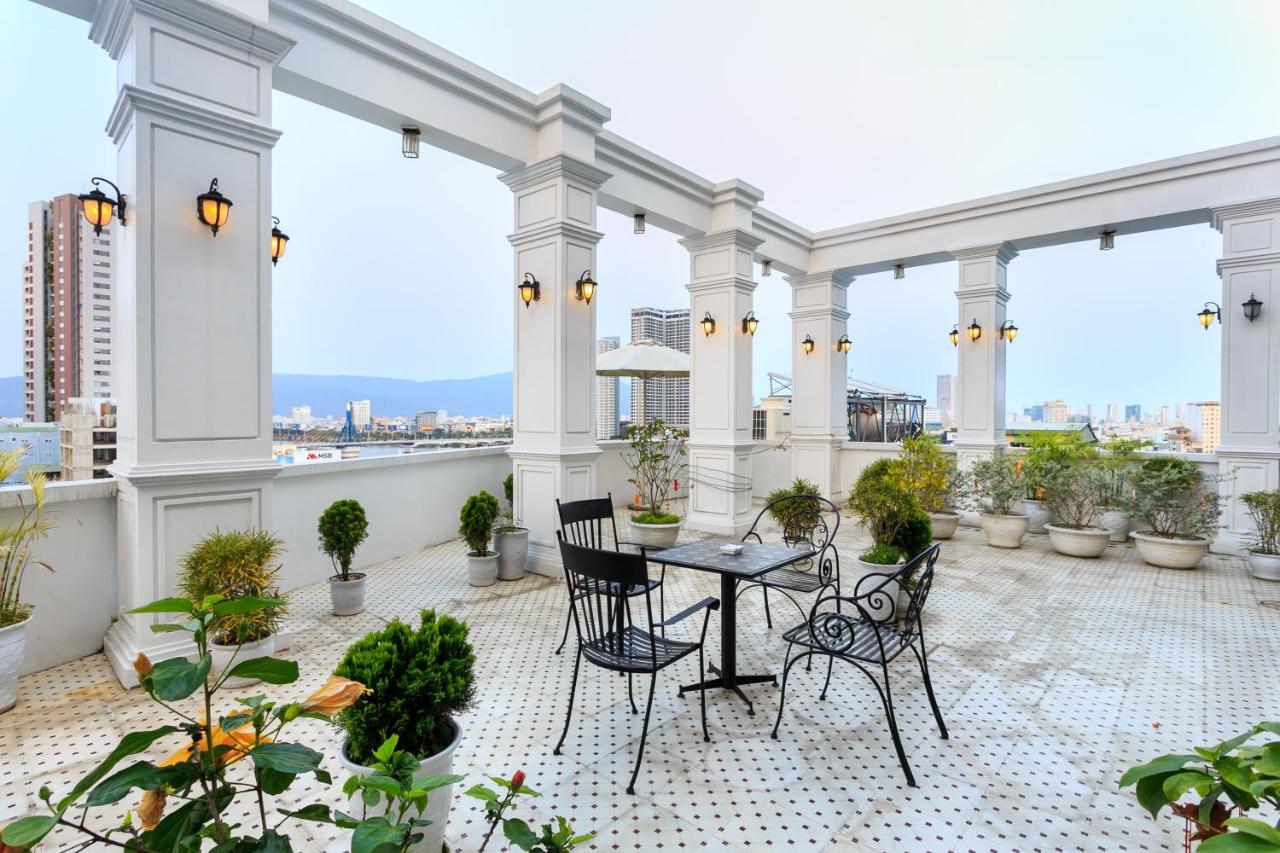 Danapearl Riverside Condotel
Cozy Danang Boutique Hotel
Delistay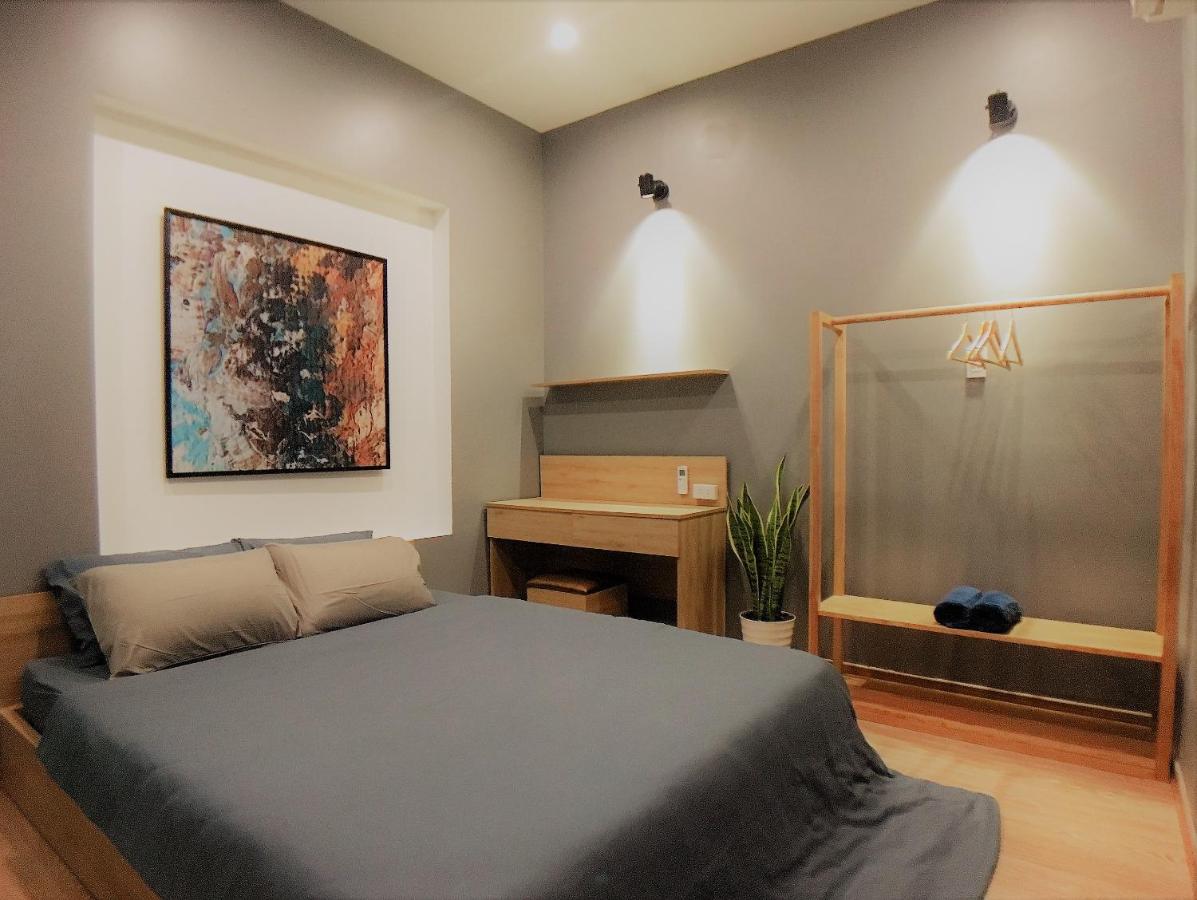 ---
Author Bio:
Fiona Mai is a 20-ish Vietnamese travel blogger who has been to 21 countries so far. She was lucky enough to call herself a past resident of Helsinki, Berlin, Brisbane, Hanoi and Kingston upon Hull. Even more fortunate right now to be back to where she comes from: Saigon, Vietnam. Read more about her journeys in her blog.
---
LIKE IT? PIN IT!