Thinking of scuba diving Riviera Maya and wondering where to go? Some of the best sites to scuba dive in Mexico are right here in the Riviera Maya, which as it so happens is also where the majority of tourists flock to Mexico.
But why do so many come diving in the Mayan Riviera diving each year? Mostly because it's hot all year round, the sea temperature is warm even during the winter, it's also crystal clear and has incredible visibility, plus there are direct flights from across the USA into Cancun airport which makes it very accessible.
Did You Get Travel Insurance Yet?
If 2020 taught us anything, it's that you need to be prepared for anything! Travel insurance has always been high my list of things to get before I travel but now more than ever its at the top of my list.

I'm pretty sure we have all had travel plans messed up because of COVID and not all insurers covered this. So when looking for travel insurance it's important to check it covers travel disruption due to COVID-19, Hey Mondo, Passport Nomads, Safety Wing, and Travel Insurance Master all provide cover for this.

Hey Mondo is great if you are looking for a great value flexible policy. They offer single trip cover, annual multi trip cover, and long term travel cover. You even have the option to start the cover when you are already on your trip, although you won't be covered for the first 72 hours. For me my favourite feature is their app which offers you a 24/7 Dr chat and the ability to file a claim direct in the app.

Passport Nomads provides the most comprehensive cover for Digital Nomads. The game changer with them is that you have a red card and if you find yourself in need of medical care you just contact them and they will pre load your card with the funds to cover your treatment, meaning you won't need to pay out of pocket and then put in a claim later.

Safety Wing is great value with monthly cover starting at $39. It's super easy to use and it just renews each month. They have an excess of $250 and it's simple to make a claim through their website. I currently use them as they offer me free cover for my son as part of my policy and I like that it renews on a monthly basis, so I don't have to pay out a big lump sum up front.

I also use Travel Insurance Master for some short vacation type trips.

If you are doing shorter trips or an extended backpacking trip then Hey Mondo or Travel Insurance Master are the best option. If you are a digital nomad or planning travel of at least 6 months then go for Passport Nomads or SafetyWing.
Does the Riviera Maya have the best diving in Mexico?
In all honesty, if you are a serious and experienced scuba diver then some of the best diving in Mexico is actually off the Baja Peninsular. But much of it is only accessed on a Liveaboard (see the bottom of this post for more details).
But if it's boat diving you are after in year-round warm waters, then you will find that right here in the Riviera Maya. In this post, I've done a round-up of my top places to go diving in the Mayan Riviera. I have written in-depth articles on many of these places so you can get more detailed info by clicking through the links.
Need to book transportation in Mexico?
I highly recommend booking all of your Mexico transportation with GuateGo. You can search for buses, shuttles, ferries, and Flights on their website. What I love most about them is their customer service. I know these guys personally from my time living in Guatemala and they really do look after their customers. So if anything happens and you get delayed and miss your bus, you can just call them and they are always there to help.

If you book through them you will pay a little more than if you book in person at the bus station. But it's worth it for the ease and security in my opinion. Click here to search for transportation in Mexico.
The Best Riviera Maya Diving Hot Spots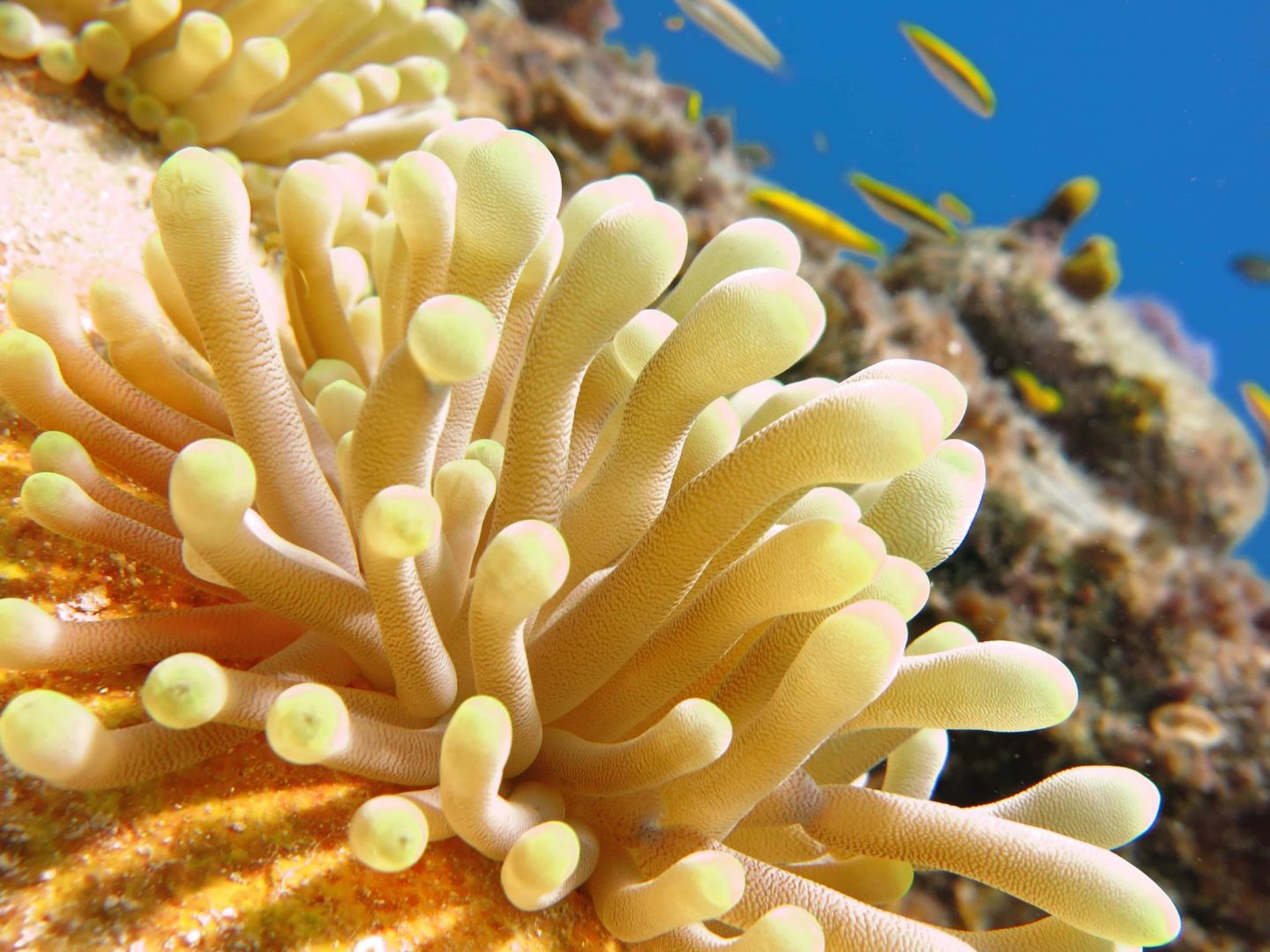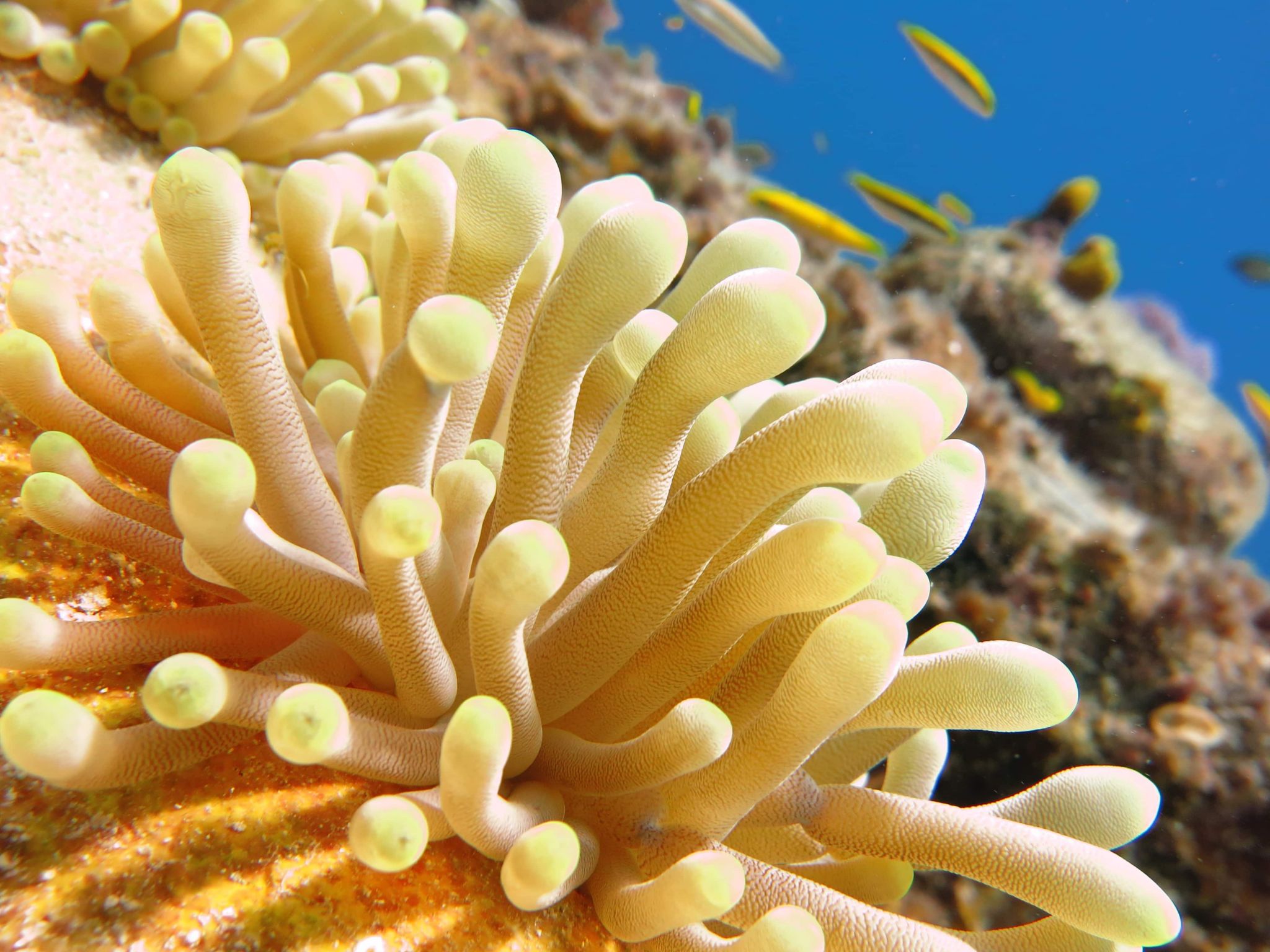 This list of Riviera Maya scuba diving hot spots is in order of my personal preference, just so you know! All of the places included in this list are popular and easily accessible for tourism and are affordable on all budgets whether you want to stay in a 5* hotel in Cancun or a campsite in Tulum. This is my opinion of these Mexican diving hotspots.
Scuba Diving In Cozumel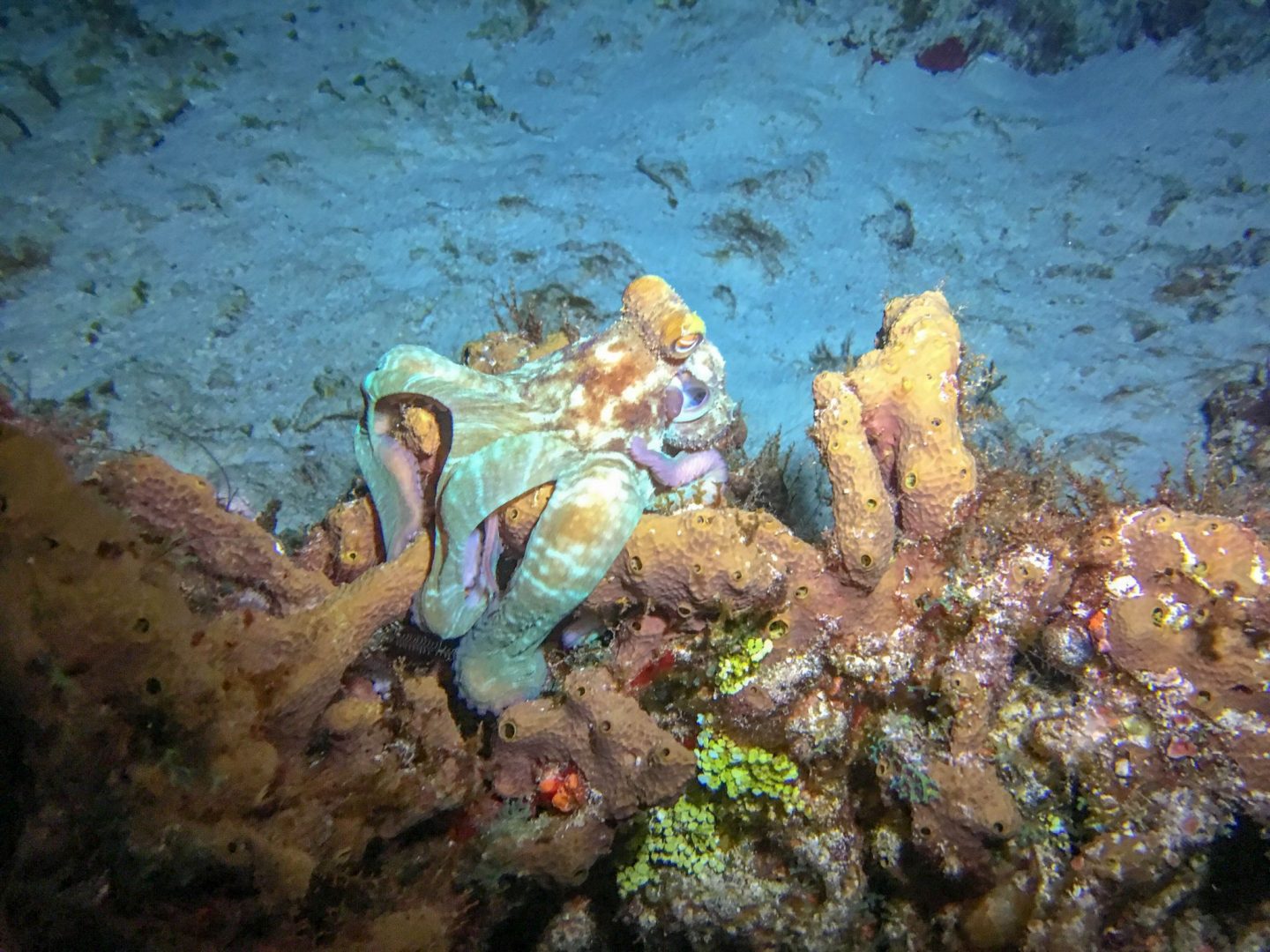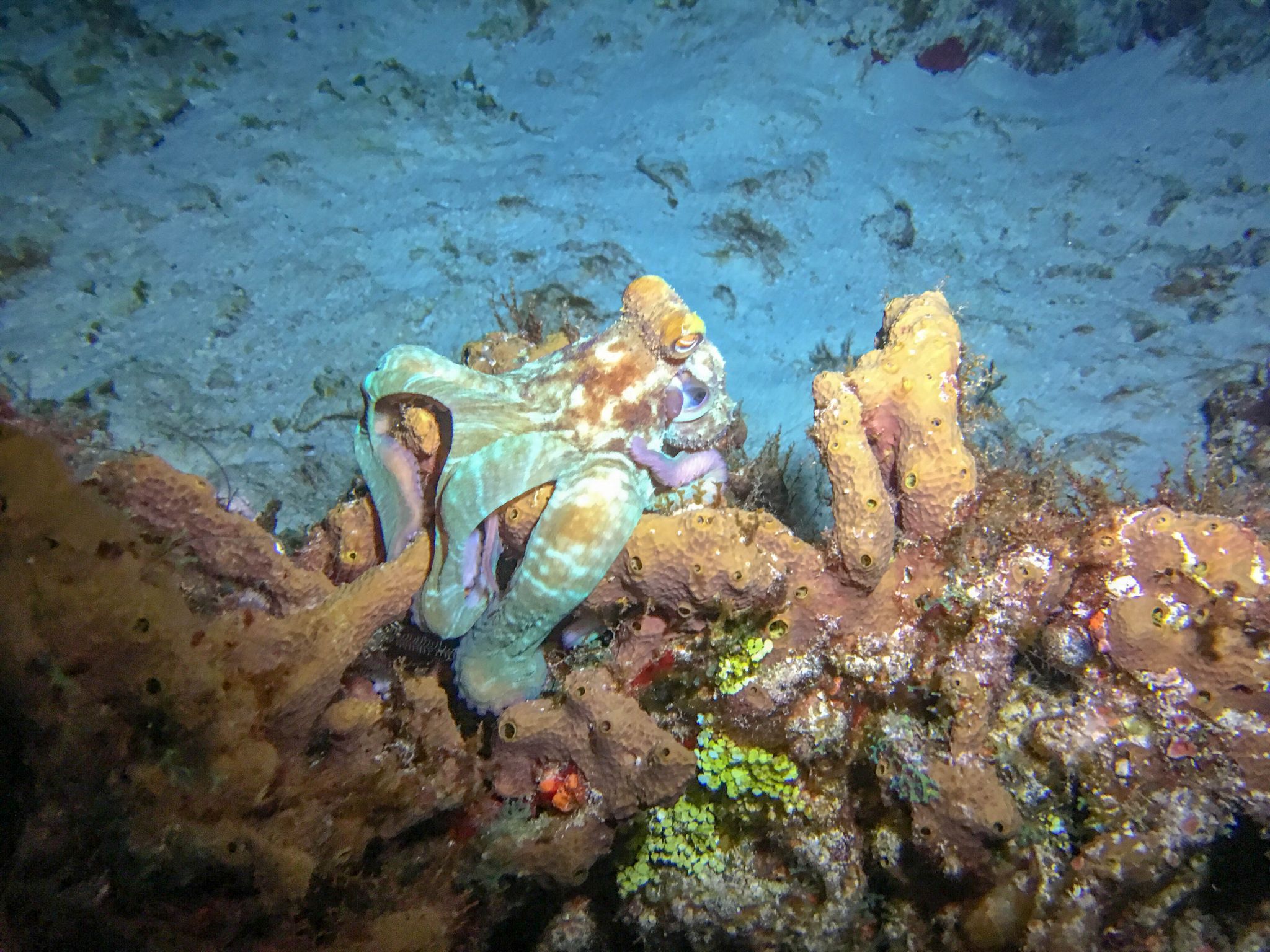 If you want the best scuba diving in the Mayan Riviera there Cozumel has to be at the top of your list. In my humble opinion when it comes to diving then the best scuba diving in Mexico you will find in Cozumel?
What makes Cozumel so great? Take a read of this post to learn all of my reasons for spending so much time diving in Cozumel with ScubaTony (the only dive operator on the island I personally dive with).
In short though, off the coast of Cozumel is a protected Marine park full of beautiful coral, sharks, turtles, bright-colored fish, warm water, incredible visibility… I could go on and on. But I'll stop there and simply say, if you want to go Scuba Diving in the Riviera Maya then your first choice should always be Cozumel.
Read my Ultimate Guide to Scuba Diving In Cozumel
And if you are looking for a fun dive then check out my review of Scuba Hunt Cozumel to learn more about this underwater treasure hunt.
Need accommodation in Cozumel?
Check out my guide to accommodation in Cozumel here, or if you don't have time here are 3 places I personally recommend.
Stingwray Villas boutique hotel in Cozumel
Cenote Diving in Tulum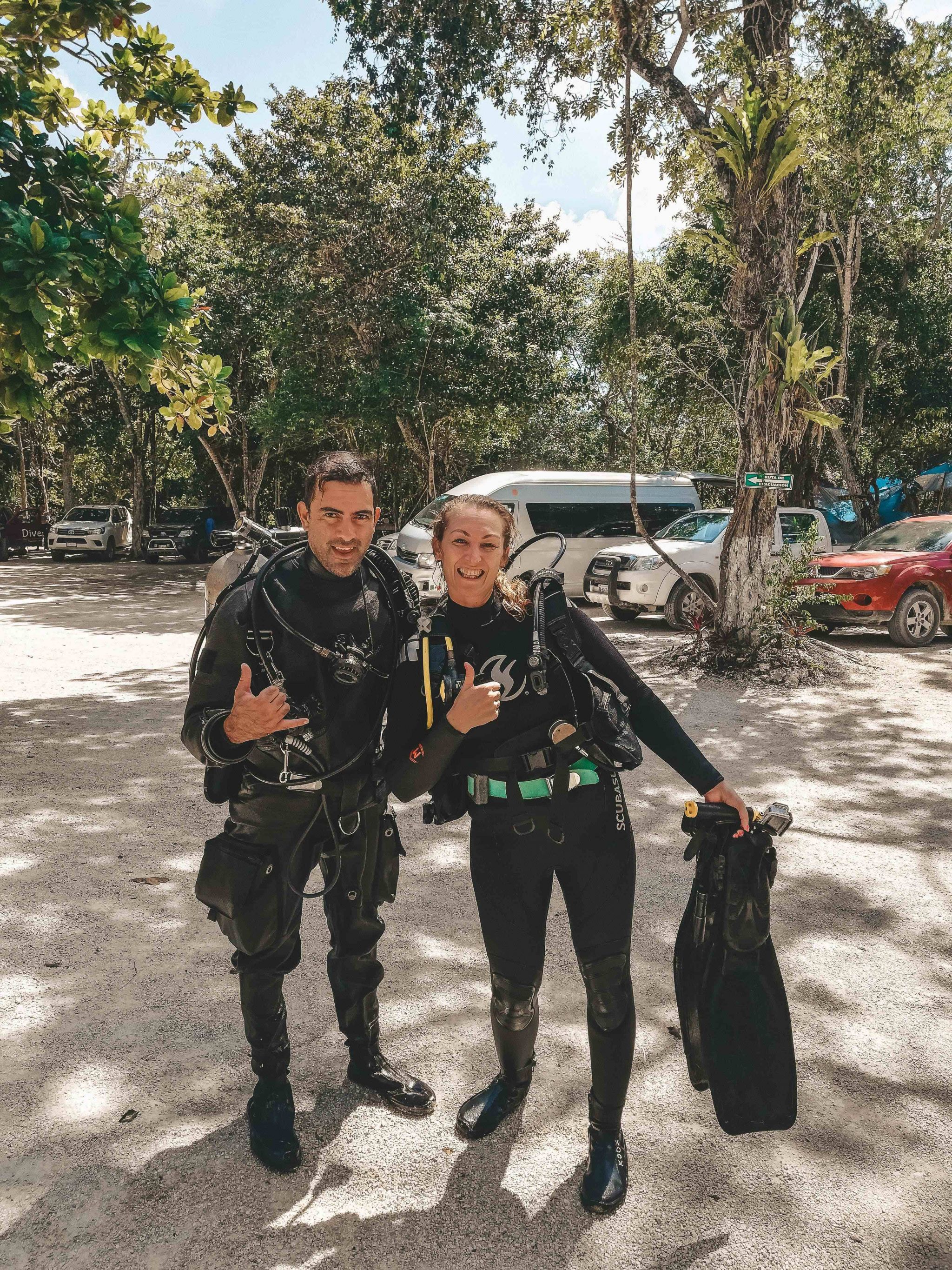 Number 2 on my list of Mayan Riviera scuba diving hot spots is Tulum, but not for open water diving. Here in Tulum it's all about cave diving. Riviera Maya is built on a huge coral reef and just below ground is a huge network of underground rivers called cenotes (click here to learn more about cenotes). Now under normal circumstances, you can't just go cave diving without a special certificate. However, this is Mexico and you can go cavern diving in Riviera Maya so long as you stick to the rules about never being far from the surface or an opening. Which is actually a lot less terrifying than it may seem.
In actual fact, most of the cenotes that are popular with non-cave diving certificate holders are shallow (no need for a safety stop) and in my experience, the instructors normally start people off in the cenotes that are at least part open (ie not completely closed), you build up to the cenote dives that are more challenging.
I've personally done a lot of cave or cavern diving in Riviera Maya in cenotes in Tulum and Puerto Morelos with Koox in Tulum and Playa del Carmen I've written a detailed blog post that you can read by clicking on the link below.
Looking for a reputable tour company in The Riviera Maya?
I've been working with Turismo Channel in Playa del Carmen for years and they are who I send all of my family and friends to when they visit the Riviera Maya. I really can recommend them enough for tours, private airport transfers, and rental cars. Vanessa and Oliver are personal friends of mine and I have 100% faith that you will have a wonderful time with them.
You can check out their tours by clicking here and using the following discount codes for the best prices clairecaroff (car rental), claire10off (for 10% off group tours), claireprivate (for a discount on private tours). You can also send her a WhatsApp message quoting the above codes to receive the discount.
Reef & Wreck Diving in Puerto Morelos
If Cozumel is a ferry ride too far away and the idea of diving in a cenote fills you with dread then the best place to dive over here on the mainland would be Puerto Morelos. Scuba diving in Puerto Morelos is great for many reasons, but for me probably the top one is that everything is very close, so you won't need any long boat rides to get to your dive site. They also have a lot of great wreck dives in Puerto Morelos which I highly recommend.
Puerto Morelos isn't the best scuba diving in the Riviera Maya Mexico, but it's not far off. I've never had a bad dive there and it's nice to be able to not have the hassle of taking a ferry over to Cozumel sometimes.
If you are considering scuba diving Puerto Morelos then take a read of this blog post for more detailed information. Puerto Morelos is also an excellent place to stay here in the Riviera Maya, especially if you are looking for somewhere smaller and less built-up than Cancun.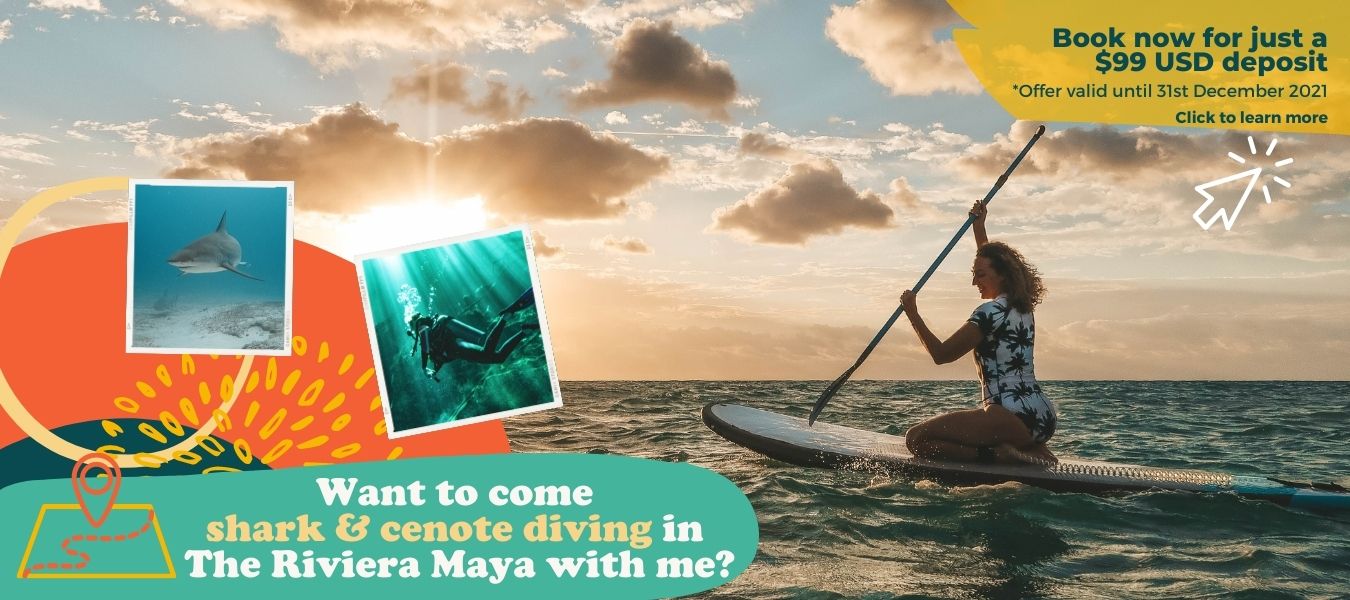 Diving in Mahahual
You will be forgiven for never having heard of Mahahual before. I hadn't either until I went there for a long weekend with my friends. Sadly, I only found out after I'd arrived that it has some of the best diving in Riviera Maya. I have yet to verify this for myself but I'm planning on doing so very soon.
What I can say though is that Mahahual is quite possibly the best Riviera Maya diving for someone on a budget. The town itself is very small and low key. Accommodation is very affordable and diving is some of the cheapest I've seen.
I'll report back with a full review of scuba diving in Mahahual once I've been.
Akumal Scuba Diving
Considering that Akumal is just 30 minutes from my house, I'm not sure why I've never actually been diving in Akumal. Probably because you don't actually scuba dive in Akumal as they take you to the reefs in Cozumel. So for me to drive to Akumal to then take a boat over to Cozumel seems a little pointless, I'd rather just go diving in Cozumel.
However, it's good to know that if you do happen to be staying in Akumal that you can enjoy scuba diving there on the Cozumel reefs as well as being close to a lot of cenotes. So in Akumal, you have the best of both worlds and can access some of the best scuba diving in Riviera Maya.
Shark Diving in Playa del Carmen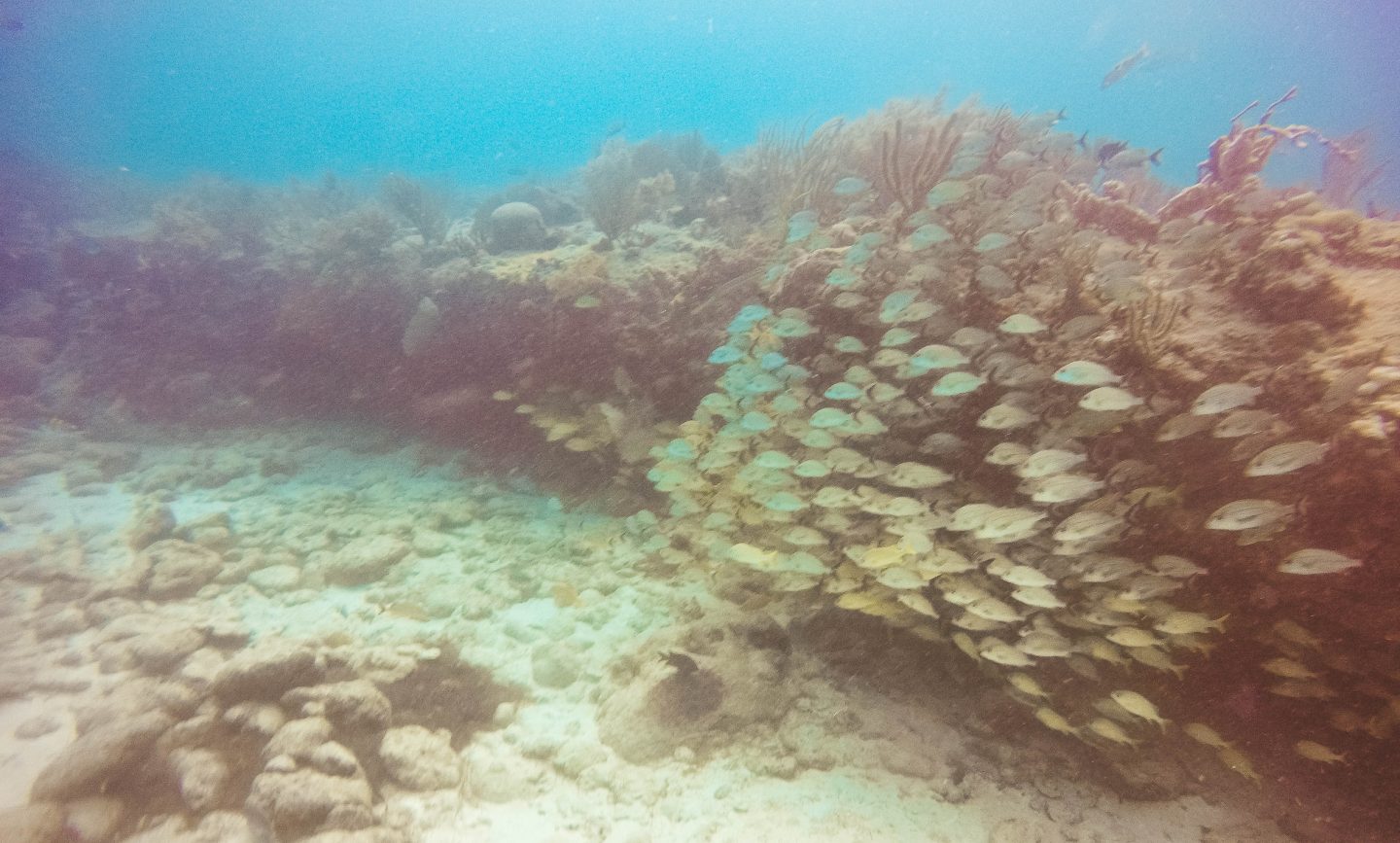 I had such a bad view of scuba diving in Playa del Carmen for the longest time. Until I met Kim from K&K Diving and her and Kelly totally changed my mind! Kelly specializes in cenote diving while Kim is a marine biologist and the perfect person to be your guide on the Bull Shark diving in Playa del Carmen, which you really MUST do!
The ocean diving in Playa isn't as good as Cozumel, but there are still plenty of things to see down there.
Maybe Skip Diving in Cancun
I know a lot of vacationers want to go scuba diving Mexico Cancun, but I wouldn't advise it for all of the reasons I've mentioned about not recommending Playa del Carmen. There really is nothing to see here when you compare it to other places.
My advice is, the best scuba diving in Cancun is in Puerto Morelos haha. Cozumel may be a little far from you in Cancun, which is fair enough, but Puerto Morelos is close enough to get there easily. So rather than wasting your money trying to find the best diving in Cancun, just book some diving in Puerto Morelos and book a taxi to take you there instead!
The Best Diving In Mexico
All of the above is focused on the best diving Riviera Maya, but Mexico is a big country and a lot of the most exciting Mexico scuba diving sites are actually a little bit far off the coast to travel to in a day. That's where Mexico Liveaboard Diving comes in.
There are so many amazing liveaboards to choose from depending on what you want to see.

This is my current wish list for Mexico diving vacations:
1. Socorro Island diving and Guadalupe for manta rays, schools of hammerhead sharks, and best of all the chance to see humpback whales.
2. Bahia de Los Angeles where from May-October you can see whale sharks and sea lions.
3. Cabo Pulmo from September to December you can see bull sharks, tiger sharks, sea lions, and manta rays as well as huge schools of fish.
If you are looking for other kinds of excursions and car rentals in Riviera Maya, take a look at what my friends from Turismo Channel have! You can check out their tours by clicking here and using the following discount codes for the best prices clairecaroff (car rental), claire10off (for 10% off group tours), claireprivate (for a discount on private tours).