Turkey is a land rich in history, culture, and natural beauty. There is so much to see and do that it can be difficult to know where to start.
This 7 day Turkey itinerary will help you make the most of your time in the country, whether you're interested in exploring the ancient ruins of Ephesus or enjoying the stunning scenery of Cappadocia.
Let's dive right in so you can start planning your epic Turkey travel itinerary!
Turkey Travel Itinerary: 7 Days
Day 1: Istanbul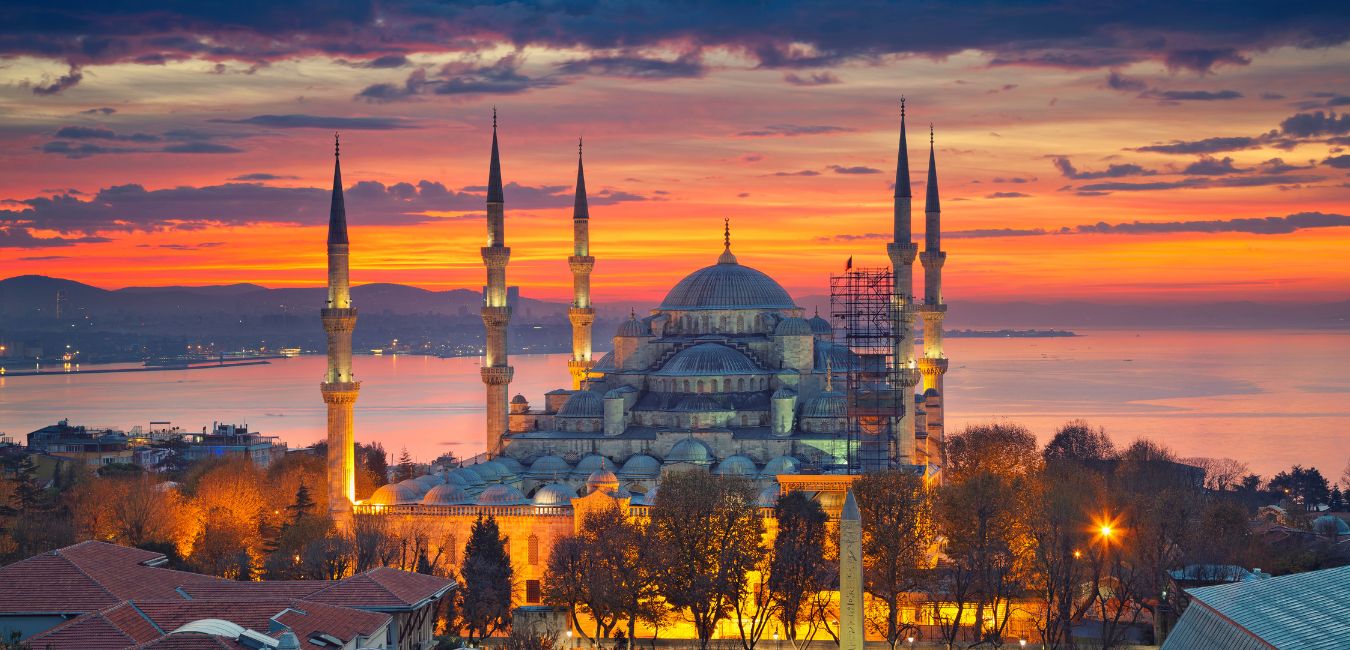 Start your 7 days in Turkey with a visit to Istanbul, one of the most exciting and vibrant cities in the world.
There is so much to see and do in Istanbul that you could easily spend weeks here exploring everything. But if you only have 7 days, we recommend spending at least 2 days in the city.
I ended up living in Turkey because I loved it so much in Istanbul.
Some of the must-see sights in Istanbul include the Hagia Sophia, Topkapi Palace, The Blue Mosque, and Grand Bazaar.
If you're interested in learning more about the city's rich history, we recommend taking a guided tour. Many of the city's most popular attractions offer guided tours in English.
Since these three iconic buildings are located so close together, you can easily visit them in one day. In fact, you'll even have time to add on a visit to the Underground Cisterns just across the street from the Blue Mosque before you head over to the Bazaar.
After working up an appetite exploring all of these amazing sights, be sure to enjoy some of the delicious Turkish cuisine. Istanbul is home to some of the best restaurants in the country, serving up everything from traditional kebabs to fresh seafood.
No matter what you're in the mood for, you're sure to find something to your taste in Istanbul.
Looking for accommodation in Istanbul – European side?
Day 2: Istanbul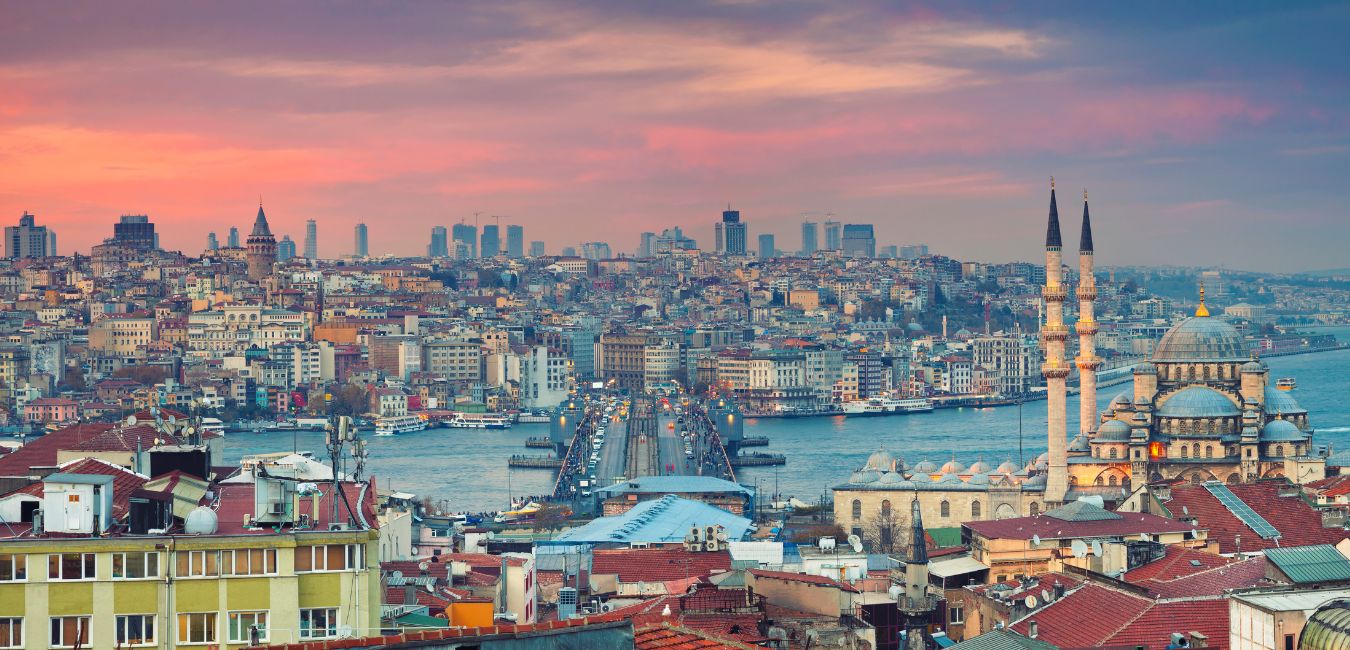 On your second day in Istanbul, we recommend taking a cruise down the Bosphorus Strait. This is one of the best ways to see the city, as you'll get great views of both the European and Asian sides of Istanbul.
There are many different companies offering Bosphorus cruises, so be sure to shop around for the one that best suits your needs. I recommend going in the morning, as the evening sunset cruises get very crowded and tend to be rowdy if there's alcohol involved.
After your cruise, get away from the touristy European side of Istanbul and head to the Asian side. Here you can enjoy a traditional Turkish Bath, known as a hamam.
There are many different hamams to choose from, but my personal favorite is the Cagaloglu Hamam. This is one of the oldest and most popular hamams in Istanbul, and it's definitely worth a visit.
After your bath, relax and enjoy a cup of Turkish coffee or even a sherbert (not an ice cream!) in the sun. Find a place in Kadikoy – the hippest neighbourhood in the city. It's a great place to people watch!
Afterward, you can visit the Spice Bazaar or head to Arnavutkoy for some local seafood.
You'll be oddly exhausted after your relaxing bath, so head back to the hotel and rest up for a big day tomorrow.
Looking for accommodation in Istanbul – Asian side?
Day 3: Gallipoli, Troy, and Izmir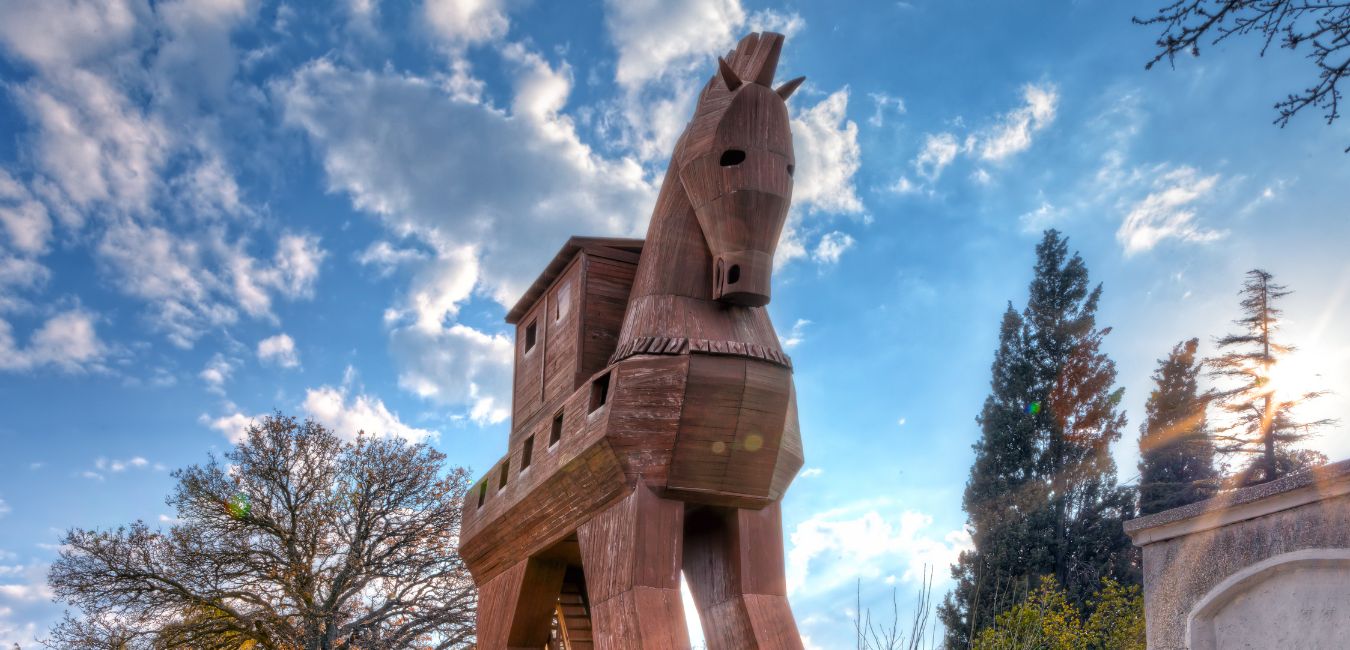 Start your third day with an early morning drive to Gallipoli. This is a must-see for anyone interested in World War I history.
The Gallipoli Peninsula was the site of a major campaign during the war, and today it is home to many memorials and cemeteries.
I didn't really understand the significance of Gallipoli until I took a guided tour and learned about the ANZAC troops and their sacrifices. The giant limestone monuments wouldn't have had as much meaning without that context.
You'll continue on your historic day by driving down to Troy. This mythic site is home to the famed Battle of Troy – which you can decide after a tour if it was real or not.
You'll get to walk the ancient ruins and even see a giant model wooden horse (like the one we all know from the myth).
The open area is great for kids to run amok as grown-ups learn about this important city and how it fell.
To end your day, drive to Izmir. This city is the third-largest in Turkey and is known for its beaches, nightlife, and relaxed atmosphere.
Izmir is a great place to relax after a busy day of touring, so find a beachfront bar or restaurant and enjoy the sunset with a cocktail in hand. It's a popular cruise ship destination, so you may even see some large cruise ships in the harbor.
Looking for a place to stay near Gallipoli?
Day 4: Ephesus and Pamukkale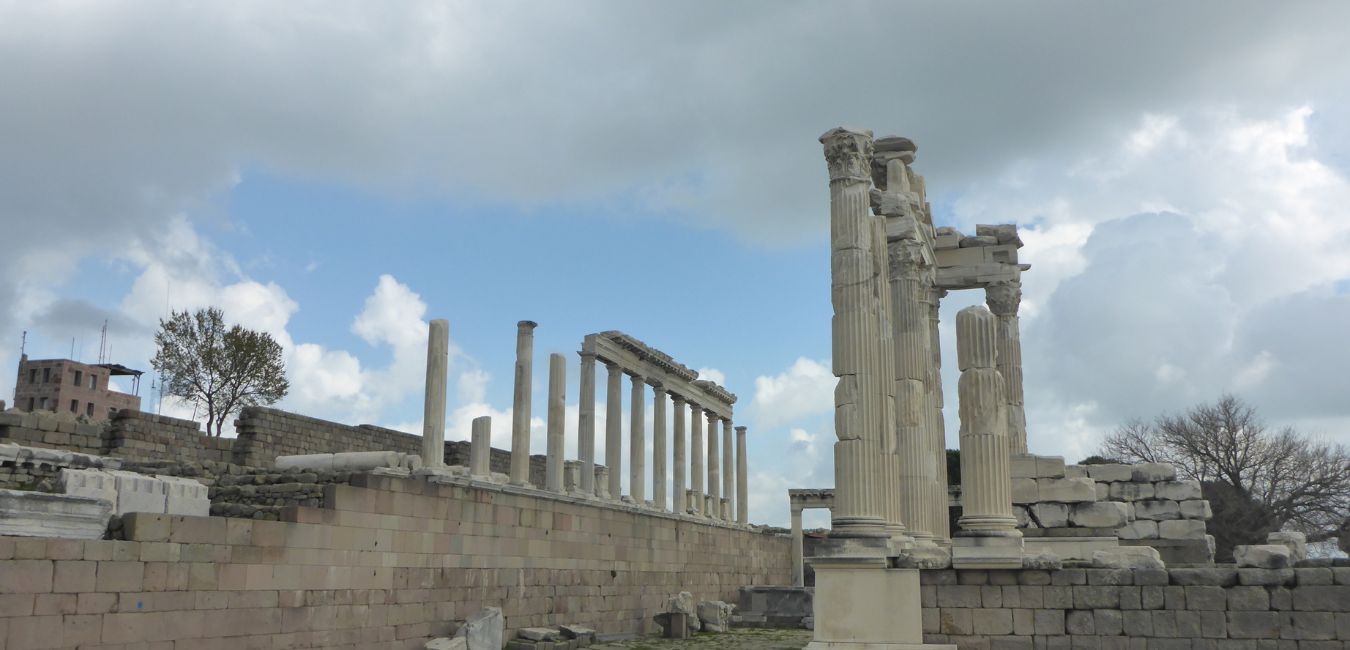 After a leisurely start to the day, drive to Ephesus. This is one of the most well-preserved ancient cities in the world.
You can explore the ancient streets, houses, public baths, and even a theatre. It's easy to spend a few hours here wandering around in awe.
It's also one of the best places to see the famed street cats of Turkey. They're so populous here that they are cared for by one of the site's caretakers. He has a collection pot at the end of the ruins where you can donate to help keep them as plump and happy as they currently are.
After exploring the ancient library, marketplace, and arena of Ephesus, it's on to more wonders!
You can decide whether or not you want to stop at the House of the Virgin Mary or to see the last standing pillar of a wonder of the ancient world.
Both are worth a visit, but if you're pressed for time the latter is more impressive.
The last stop of the day is at Pamukkale. This natural wonder is a series of travertine pools, created by cascading water. It's a bit of a walk down to the pools, but it's worth it to see the surreal landscape.
The water is said to have healing properties, so many people take a dip. Be sure to wear your swimsuit under your clothes so you can take a dip too! It's very slippery on the limestone, so be extremely careful if you decide to walk down them.
If you visit in winter, like I did, they're still impressive but not as full as they are in the summer. Instead, you can go swim in a natural hot spring behind the pools, but it's not free. Stay overnight in Pamukkale.
Looking for a place to stay in Pamukkale?
Day 5: Konya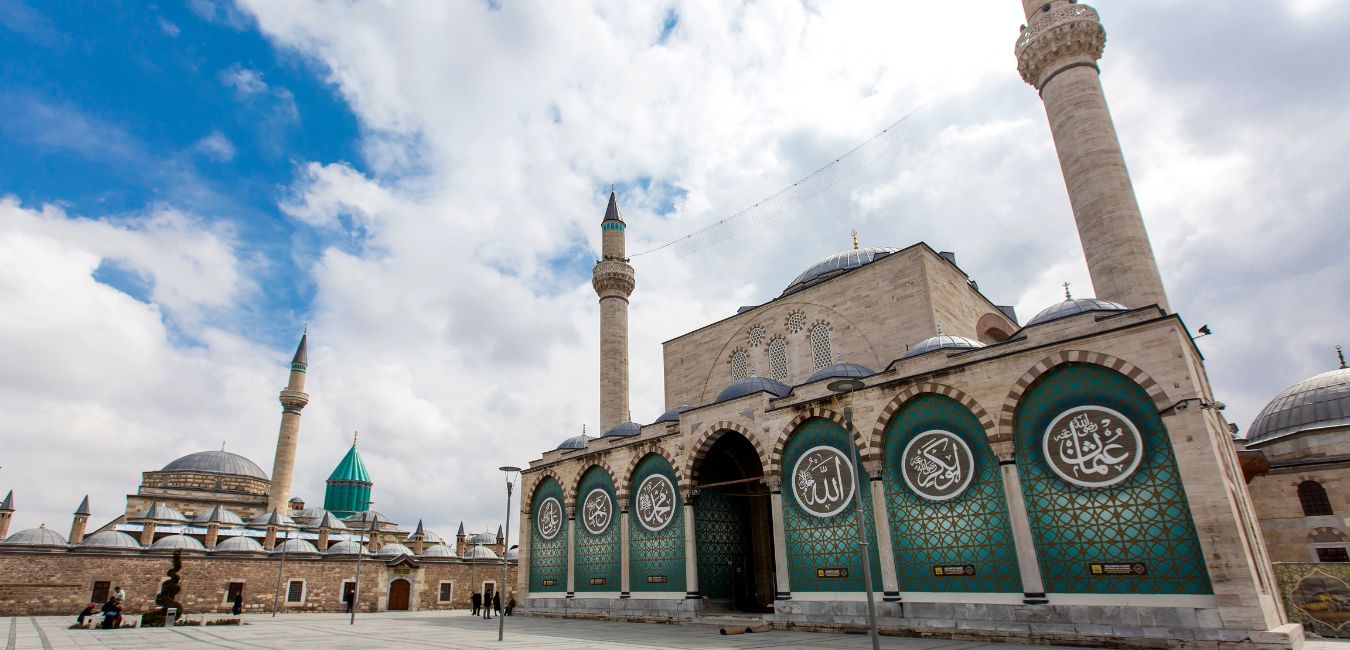 After a relaxing morning, drive to Konya. This city is home to the Mevlana Museum, which is dedicated to the famous poet and Sufi saint Rumi. You can also see the tomb of Rumi and the whirling dervishes that perform in his honor. The tomb is located in a beautiful complex with gardens, fountains, and mosaics.
After learning about the life and work of Rumi, take some time to explore the city. Konya is known for its carpet shops, so if you're in the market for a new rug, this is the place to go.
You can also find some delicious Turkish food here. Try the kofte (meatballs), pide (flatbread pizza), or gözleme (stuffed flatbread).
In the evening, drive to Cappadocia. This surreal landscape is unlike anywhere else in the world.
You'll definitely want to stay at a cave hotel!
Looking for a place to stay in Cappadocia?
Day 6: Cappadocia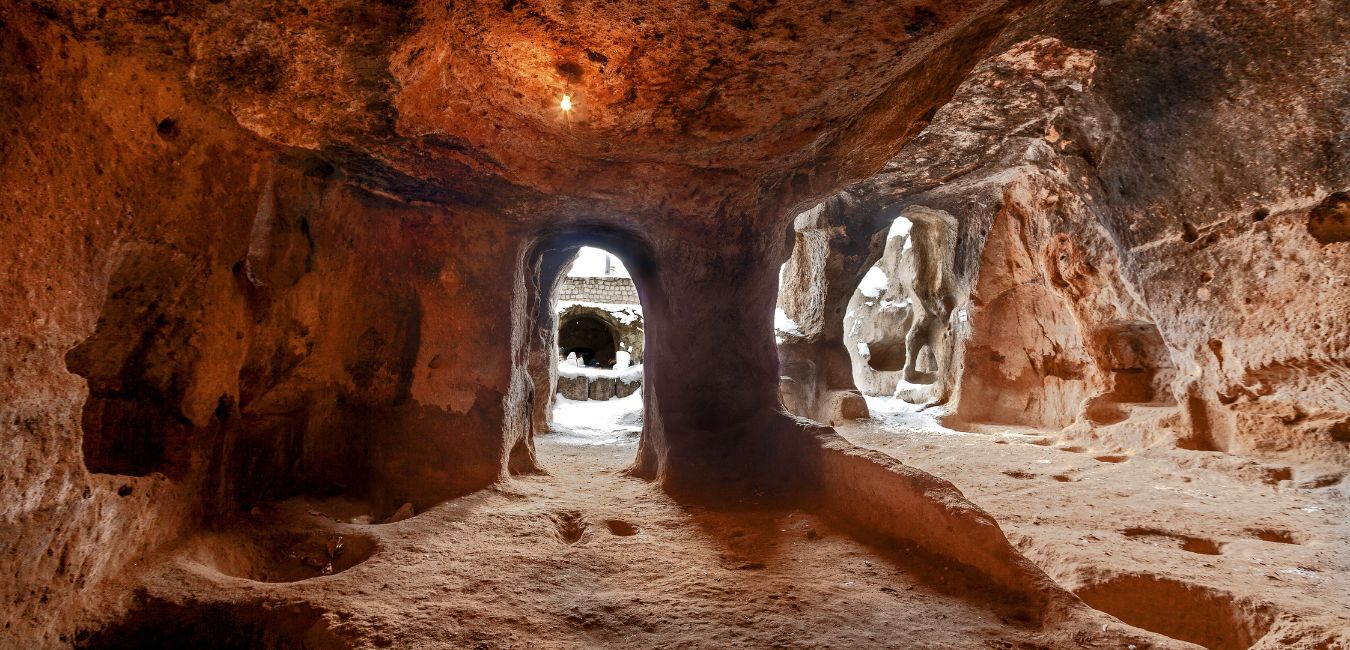 There's so much to see and do in Cappadocia that you could easily spend a week here.
Some of the highlights include hiking through the Valley of the Fairy Chimneys, exploring an underground city, visiting a carpet factory, and taking a hot air balloon ride.
The hot air balloon ride is a true bucket list experience, and flying over the amazing landscape of Cappadocia is the best place to do it.
It's a bit expensive, but it's something you'll talk about for the rest of your life!
The rides are very early in the morning, so be prepared for an early start and bundle up because it's cold at 300m above the ground!
After your ride, you'll probably want a nap to refresh before you explore Goreme or an underground city.
End your day by driving to Ankara if you're not too tired.
Looking for accommodation in Ankara?
Day 7: Ankara
On your last day in Turkey, visit Ankara. This city is the capital of Turkey and it's full of history.
Start your day at Anitkabir, the mausoleum of Mustafa Kemal Ataturk. This impressive building is surrounded by lush gardens and has a beautiful view of the city. Inside, you can see the tomb of Ataturk and learn about his life and work.
Afterward, walk to the old city center and explore the Roman ruins, the Citadel, and the Museum of Anatolian civilizations.
In the afternoon, stroll through Kizilay Square and people watch. This is the main square in Ankara and it's always full of life.
If you have time, visit the National Assembly and the Presidential Palace.
You will need to finish by driving back to Istanbul, so leave time to make it to the city before you're too exhausted.
How to Get to Turkey
Getting to Turkey is easy! The country is well-connected by air, with many direct flights from major airports around the world.
You can also take a ferry from Greece or Bulgaria.
If you're driving, there are several land crossings from Bulgaria, Greece, and Georgia.
How to Get Around Turkey
Turkey is a large country, so the best way to get around is by plane. There are many domestic flights between the major cities, and tickets are relatively cheap.
You can also take a bus or drive, but keep in mind that the roads can be congested and driving conditions can be challenging. It's easy to take a bus tour or city buses between destinations.
Best Time to Visit Turkey
The best time to visit Turkey depends on what you want to see and do. If you're interested in outdoor activities, the best time to visit is between April and October. The weather is mild and there's plenty of sunshine.
If you're more interested in cultural experiences, the best time to visit is between October and April. This is when the majority of festivals and events take place. Keep in mind that Turkey is a large country, so the climate can vary depending on where you are. The coastal regions tend to be milder than the interior.
Things to Know Before Visiting Turkey
You will need a 90 day tourist e-Visa if you are from Canada or the US. You can buy it online and have it approved the same day.
Turkey is not a Muslim country but it is predominantly Islamic, so prepare to carry a headscarf to visit some of the attractions.
There are also some strict dress codes for women, especially in rural areas.
The water in Istanbul is safe to drink, but it's often better to stick to bottled water when you're traveling.
The currency in Turkey is the Turkish lira.
When you're bargaining in the markets, start at about half the asking price and go from there.
Tipping is not common in Turkey, but it's always appreciated.
Most places will accept credit cards, but it's always a good idea to have cash on hand just in case – especially at markets and bazaars.
Is Turkey Safe for Women?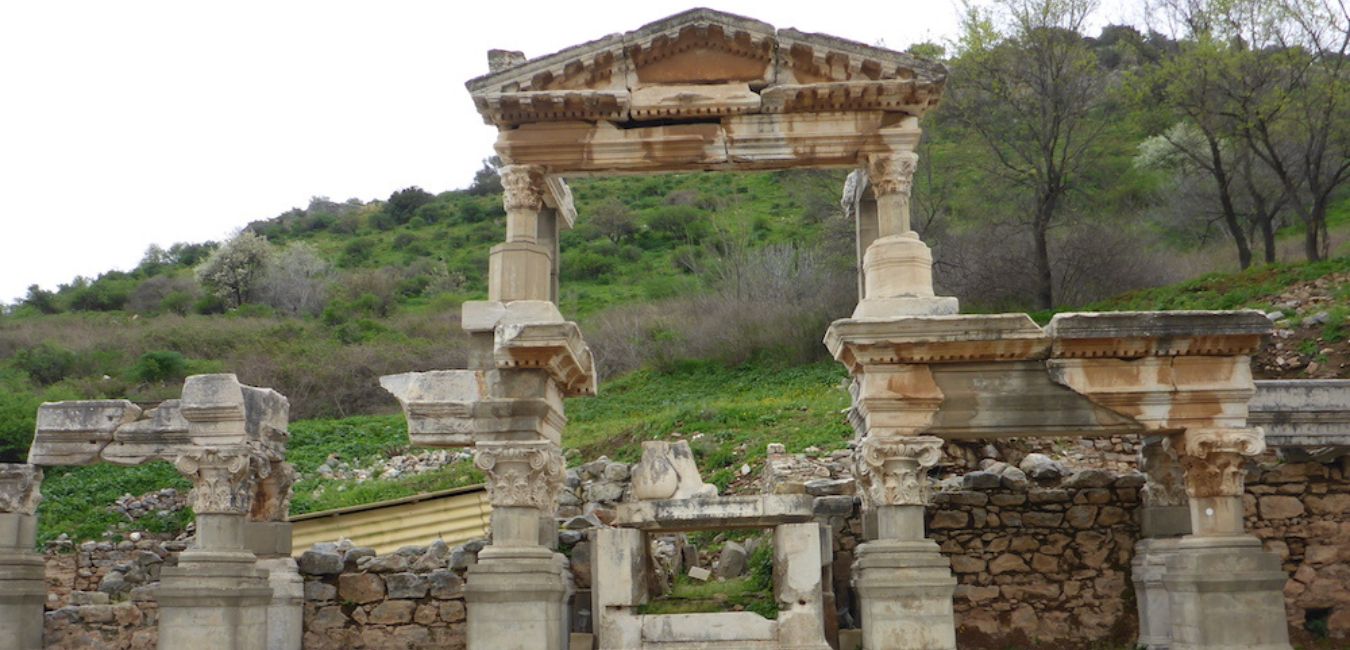 Yes, Turkey is safe for women. There are some areas of the country that are more conservative than others, but overall it's a safe place to travel.
That being said, it's always important to be aware of your surroundings and take precautions when traveling solo.
Some helpful tips include:
Not wearing revealing clothing
Carrying a scarf to cover your head
Staying in well-lit areas at night
Not accepting rides from strangers
With these precautions in mind, you're sure to have a safe and enjoyable trip to Turkey.
Did You Get Travel Insurance Yet?
If 2020 taught us anything, it's that you need to be prepared for anything! Travel insurance has always been high my list of things to get before I travel but now more than ever its at the top of my list.

I'm pretty sure we have all had travel plans messed up because of COVID and not all insurers covered this. So when looking for travel insurance it's important to check it covers travel disruption due to COVID-19, Hey Mondo, Passport Nomads, Safety Wing, and Travel Insurance Master all provide cover for this.

Hey Mondo is great if you are looking for a great value flexible policy. They offer single trip cover, annual multi trip cover, and long term travel cover. You even have the option to start the cover when you are already on your trip, although you won't be covered for the first 72 hours. For me my favourite feature is their app which offers you a 24/7 Dr chat and the ability to file a claim direct in the app.

Passport Nomads provides the most comprehensive cover for Digital Nomads. The game changer with them is that you have a red card and if you find yourself in need of medical care you just contact them and they will pre load your card with the funds to cover your treatment, meaning you won't need to pay out of pocket and then put in a claim later.

Safety Wing is great value with monthly cover starting at $39. It's super easy to use and it just renews each month. They have an excess of $250 and it's simple to make a claim through their website. I currently use them as they offer me free cover for my son as part of my policy and I like that it renews on a monthly basis, so I don't have to pay out a big lump sum up front.

I also use Travel Insurance Master for some short vacation type trips.

If you are doing shorter trips or an extended backpacking trip then Hey Mondo or Travel Insurance Master are the best option. If you are a digital nomad or planning travel of at least 6 months then go for Passport Nomads or SafetyWing.
Conclusion: 7 Day Turkey Itinerary
Turkey is an amazing country with something for everyone.
Whether you're interested in outdoor adventures, cultural experiences, or simply relaxing on a beach, you'll find it all here.
Use this 7 day Turkey itinerary to plan your perfect trip. And don't forget to take some time to enjoy the delicious food and friendly people – they're what make Turkey truly special.
LIKE IT? PIN IT!
---
Author Bio:
Nina Clapperton
Founder of Nina Out and About
After moving to Italy alone at 16, Nina has made it her mission to be a citizen of the world. She empowers young women to move abroad as she moves to new countries solo each year.
---