In this Solo Girls Guide to Sofia in Bulgaria my friend Annemarie from Travel on the Brain shares with you everything you need to know about visiting Sofia solo, including some fun things to do in Sofia.
Sofia in Bulgaria is a great destination for female solo travelers. Bulgaria might get a bad rep based on it being in the Balkans and not such a well-trodden travel destination. But the former is no excuse and the second makes it all the more appealing. This means you get to avoid the crowds and enjoy all the wonderful gems the country has to offer.
Things to do in Sofia
The best way to see Sofia is by taking part in the free walking tours, starting from the Court House, called Palace of Justice, twice a day, which is located on 2 Vitosha Boulevard.
While you are there or if you want to DIY your Sofia sightseeing, you have to check out St. Kyriaki Cathedral Church and its murals inside. Move on to the 16th-century mosque Banya Bashi. Sofia has always been a multicultural and multireligious city and is very proud of it. Peaceful coexistence is totally possible!
Next, to the mosque, the little park of Banski Square is perfect for a short picnic. Grab a snack or dessert from Sofia's Central Market opposite the road and then sit on the bench.
You will also see the pretty, yellow Regional History Museum with its water fountains. You gotta try the water! It comes from a special spring and is high in sulfur and warm. Locals bring giant water bottles and fill up on the healthy liquid by the fountains west of the museum.
Walk a little onwards from the fountains and into the district and alleys. This is the perfect area for foodie and coffee lovers. There are so many smaller cafes to be enjoyed. If you keep your eyes open, you might stumble on hidden ruins and archeological diggings.
Walk back to Serdika and towards "Ivan Vazov" National Theater for even more restaurants and parks. Don't miss the golden stone street in front of the National Art Gallery. The old town saw many more golden ceramic stones but they decreased over time due to erosion, lack of funds and world war bombings. Now when you hear "the yellow pavement", know that the Old City is referred to.
Sofia Nightlife
If you love to party, Sofia nightlife doesn't disappoint. There aren't many licensing and limitations going on, so bars and clubs all serve alcohol freely. Just be aware that mist bars and cafes shut their doors at midnight.
However, that's a good reason to head to the club. Showing up there early isn't a thing anyway. You can expect to party until sunrise. Most people move to different clubs throughout the night. For getting home between 1 and 5 AM, you rely on taxis as public transport is closed during that time of night.
Sofia has a full event calendar, so you can count on plenty of live performances, concerts and shows happening. If you want to be surrounded by a young crowd, stay on campus in Studentski Grad.
Alternatively, you can go out to the many bars and restaurants for a nice night out with a drink. I really love the Raketa Rakia Bar for its futuristic Soviet interior design and unique way of ordering mystery drinks.
Fun Things to do in Sofia
places to visit in Sofia
what to visit in Sofia
things to do in Sofia Bulgaria
How to get from Sofia airport to the City Centre
The airport is directly connected to the metro going to Serdika as well. The trains leave regularly and you don't need to change lines when you get to the center. If you want to return from Sofia to the airport, make sure you take the line to the airport, not Sofia Business Park. You can see the metro map here.
Alternatively, you can get a bus ticket from the kiosk at the airport and then take the bus 84 into town. Don't forget to stamp your ticket on the bus for validation and also get a separate ticket for your luggage as well.
For taxis frSofiafia airport to city center, use the app TaxiMe to avoid scams and to get an idea of the price. Make sure the meter is running. Prices are typically fixed per distance, not time and increase slightly during the evening/night.
Uber is also available in Bulgaria.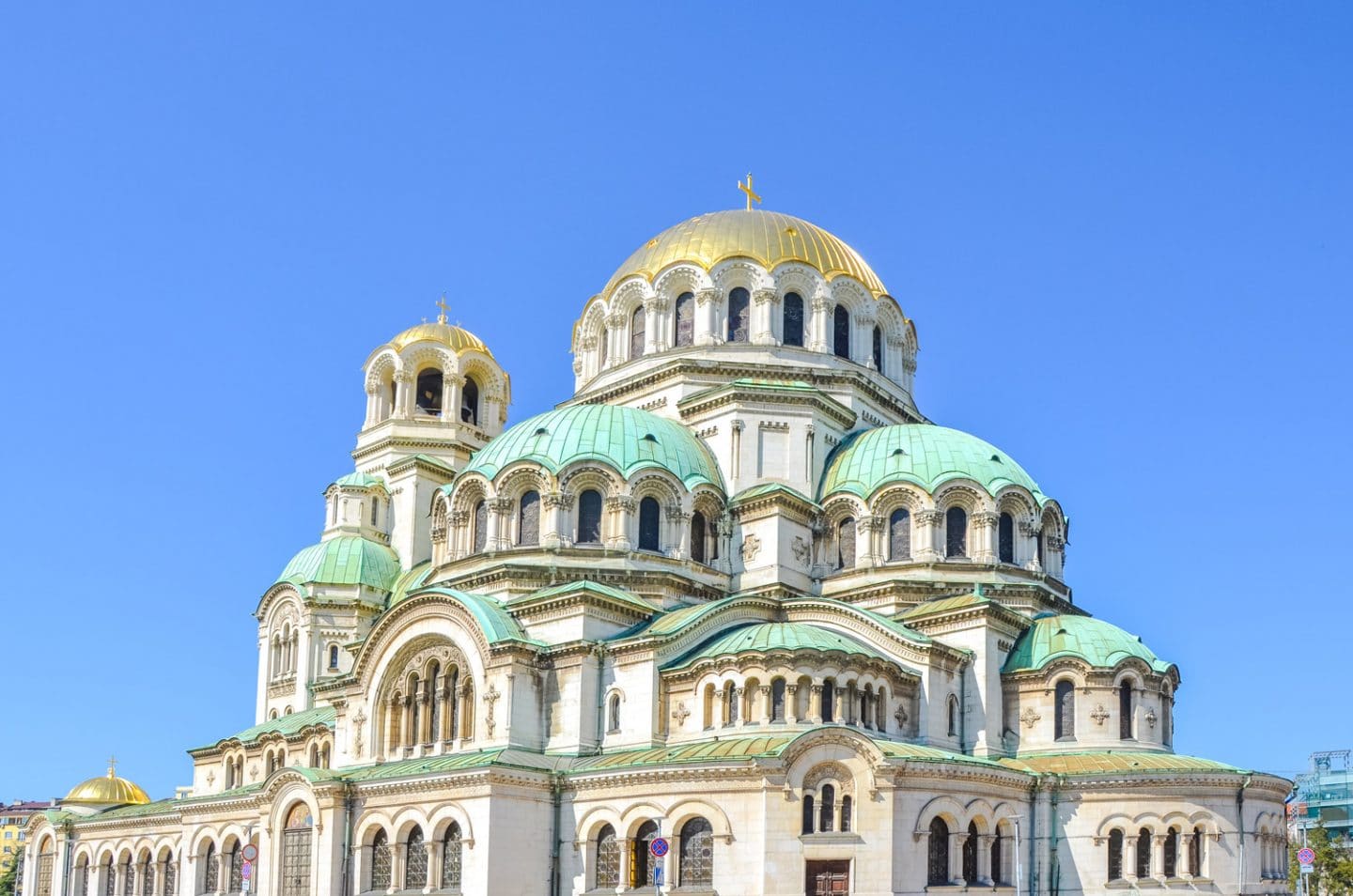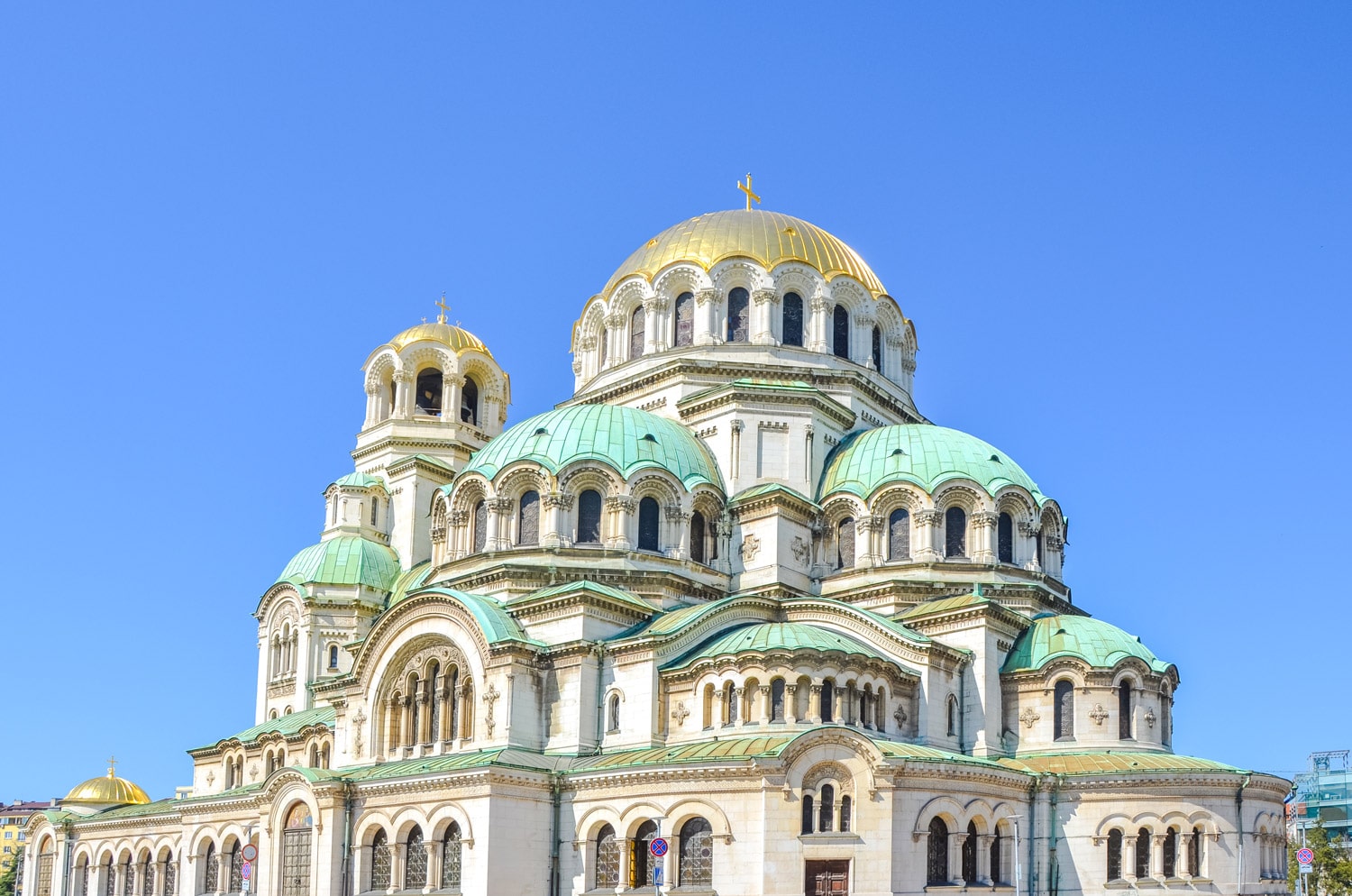 Getting around in Sofia
Public transport in Bulgaria is quite good. There are trams and buses going all over Sofia. And then there is a metro system stretching through the city center. It's all very affordable. A single ticket costs 1.6 BGN ($0.85) and a card with 10 passes is 12 BGN ($6.5).
In case you are visiting only for a few days, it's totally worth it to get the 1 or 3-day cards at the main metro station booths. This way, you can use public transport as much as you'd like for like 4 BGN ($2.5) or 10 BGN ($5.5) respectively.
If you want to leave Sofia for day trips, there are trains and intercity buses available. Of course, there are plenty of tours as well, such as to the Rila Lakes and Monastery.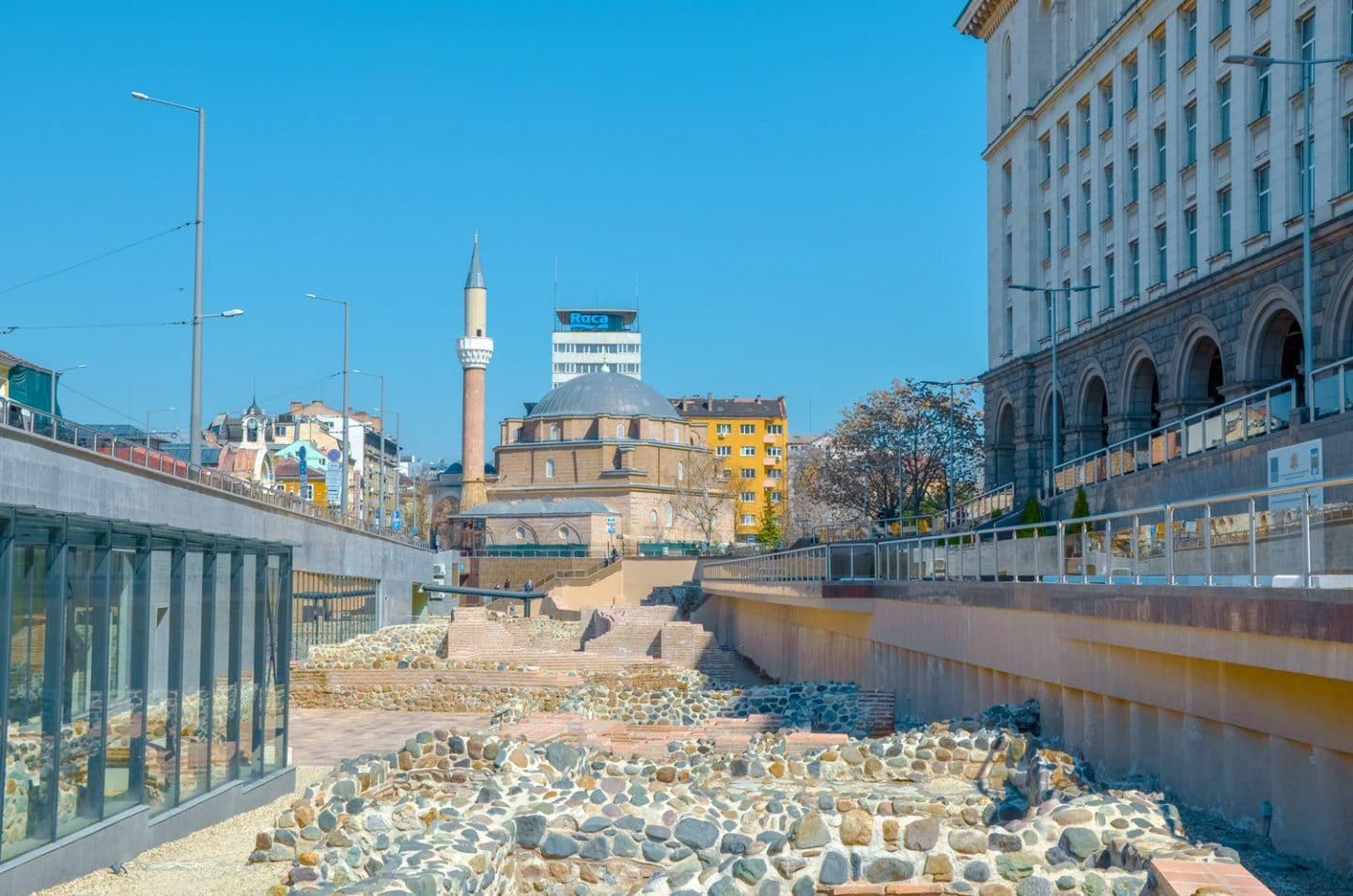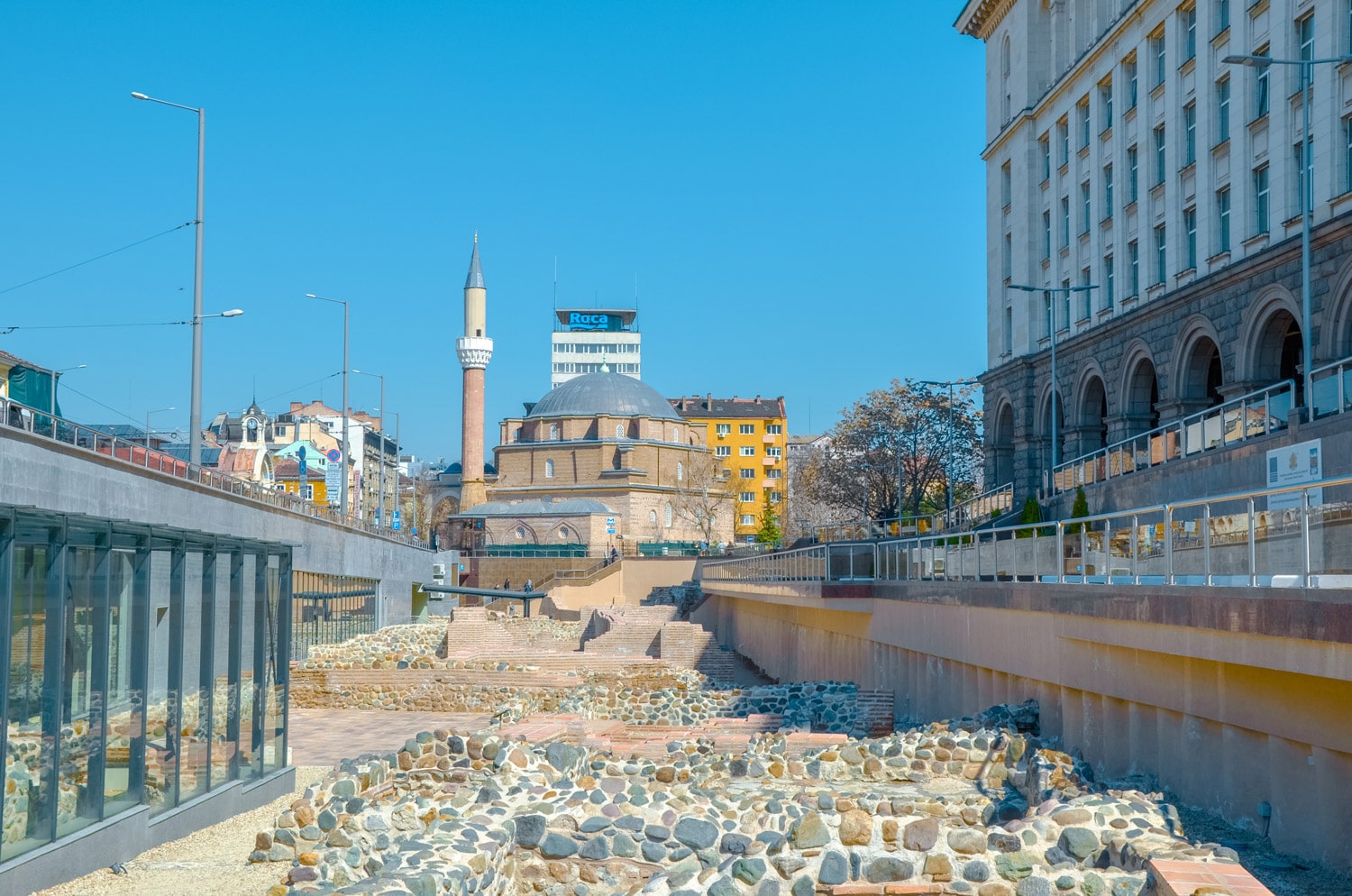 Where to stay in Sofia
I have stayed in a few different hostels in Sofia and end up getting back to the same one over and over again. (Which is Hostel Mostel) Don't expect hostels in Bulgaria to be high end, they are more transformed local guesthouses with more beds. But the atmosphere is great.
Travelers to Bulgaria aren't there to party, they really want to either start living in the country or experience the culture. Plus, hostels can hook you up with affordable tours and day trips. This way I found out about the free walking tours and how to get up on Vitosha and to the Boyana waterfall.
It isn't uncommon to find hostels that offer a free meal, either dinner or traditional breakfast. Try opting for guesthouses or Airbnb for a higher chance of getting this perk.
Sofia Safety Tips
I wrote about Safety in Bulgaria in detail but generally, you should know that you are pretty much safe. Even walking at night, I never felt unsafe. I haven't experienced street harassment or catcalling either.
Before you feel invincible though, know that there are bad sheep as everywhere. Use your common sense, your gut feeling and inform yourself in advance if there are dodgy areas.
In Sofia, the most commonly avoided area is around the train and central coach station, especially at night. Better take the tram or a taxi. Avoid walking here when it gets dark.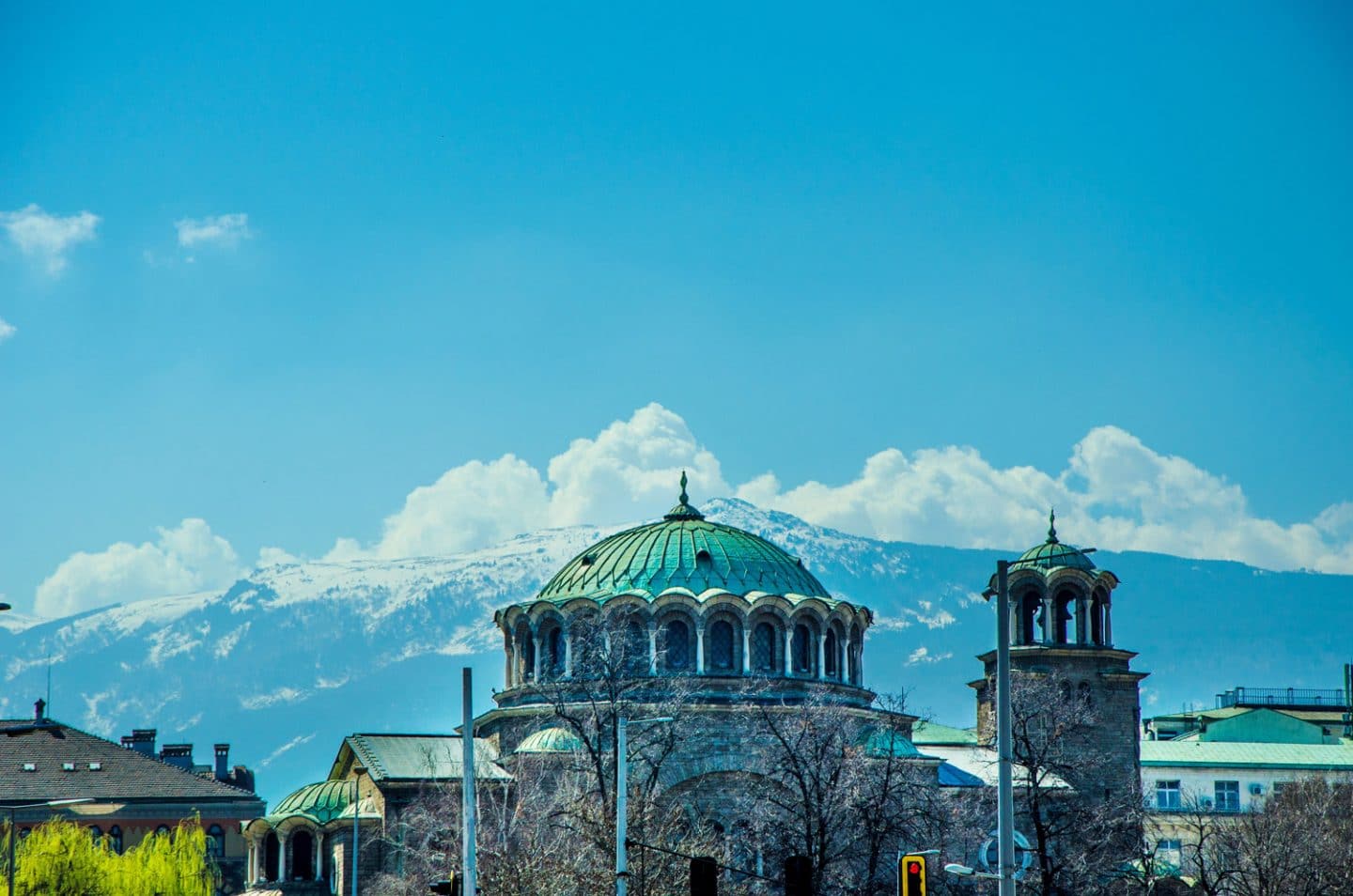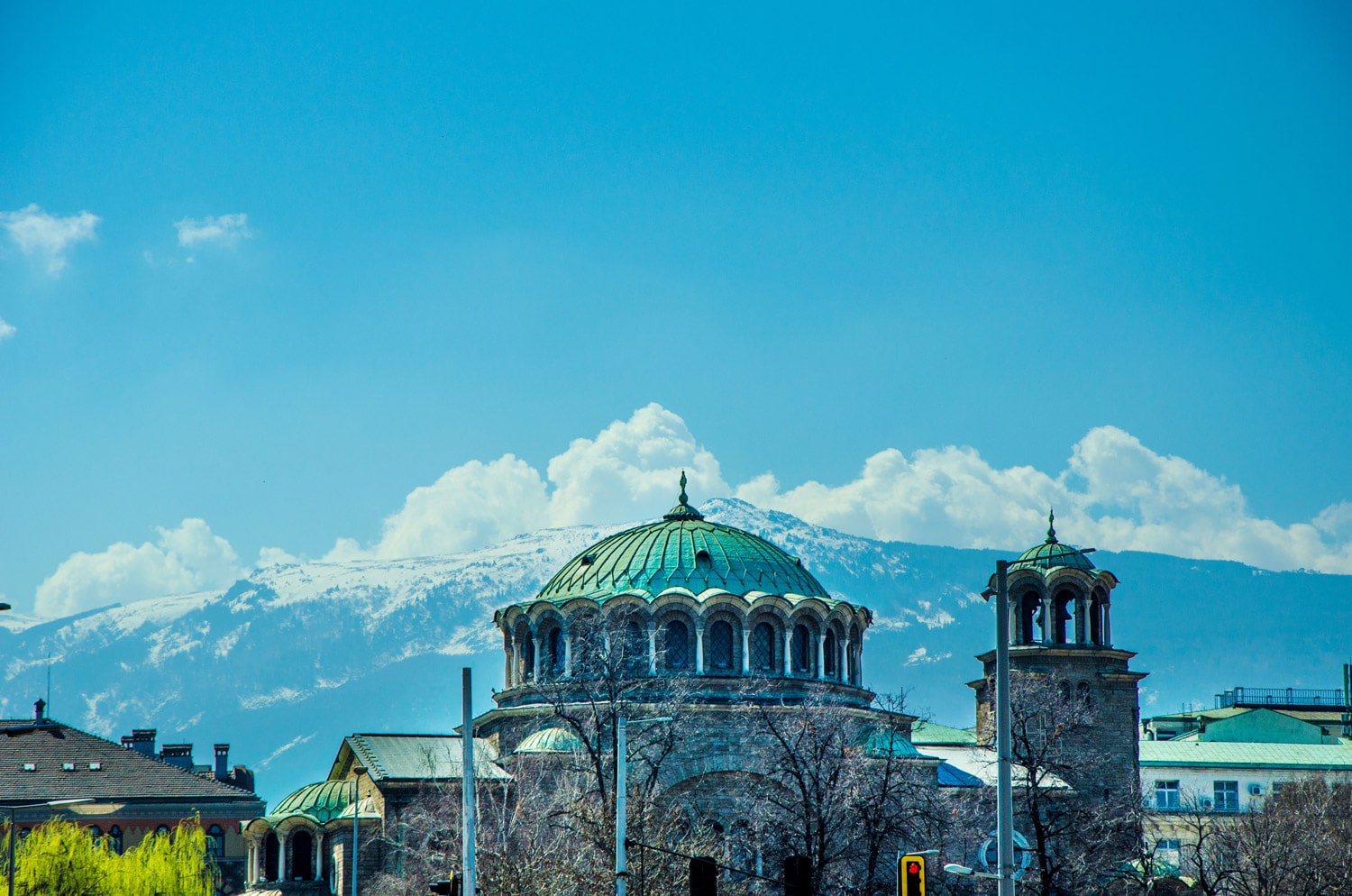 The Bulgarian People
Bulgarians might come off as stern at first glance but really, they are super nice. Try smiling at them on the street and they will smile back. (In my experience, many Western European nations don't reciprocate this as easily or without slight distrust.)
If you get lost, you will be given help. Bulgarians are really kind and helpful. Don't shy away from striking up a conversation either. It's true that English isn't too widely spoken but if you stick to bigger cities you will hardly have trouble communicating.
There are many hostels throughout the country, so you will also meet fellow travelers. Plus, the owners are really keen on chatting and sharing their regional travel tips. Know the basic Bulgarian phrases such as dobre dan for "Good Morning" and merci for "thank you". It will be appreciated.
Shopping in Sofia
Credit cards aren't typically used in Bulgaria and more often than not you can't use them. In many Sofia shops and restaurants, this isn't a problem but make sure to always have cash on you, especially for public transport.
Local restaurants that aren't right next to the main shopping streets are extremely affordable. You might find not all have English menus, only some have pictures. So it's a good idea to look up a few staple dishes you would like to try online so you know what you want. Shopska salad never fails!
When it comes to fashion and souvenirs, you will be able to shop to your heart's content in the center of Sofia. The main road, called Vitosha (with grand views of Vitosha mountain) will treat you to plenty of Western stores and local souvenirs shops. At night, it's a good place to sit outside and enjoy a drink.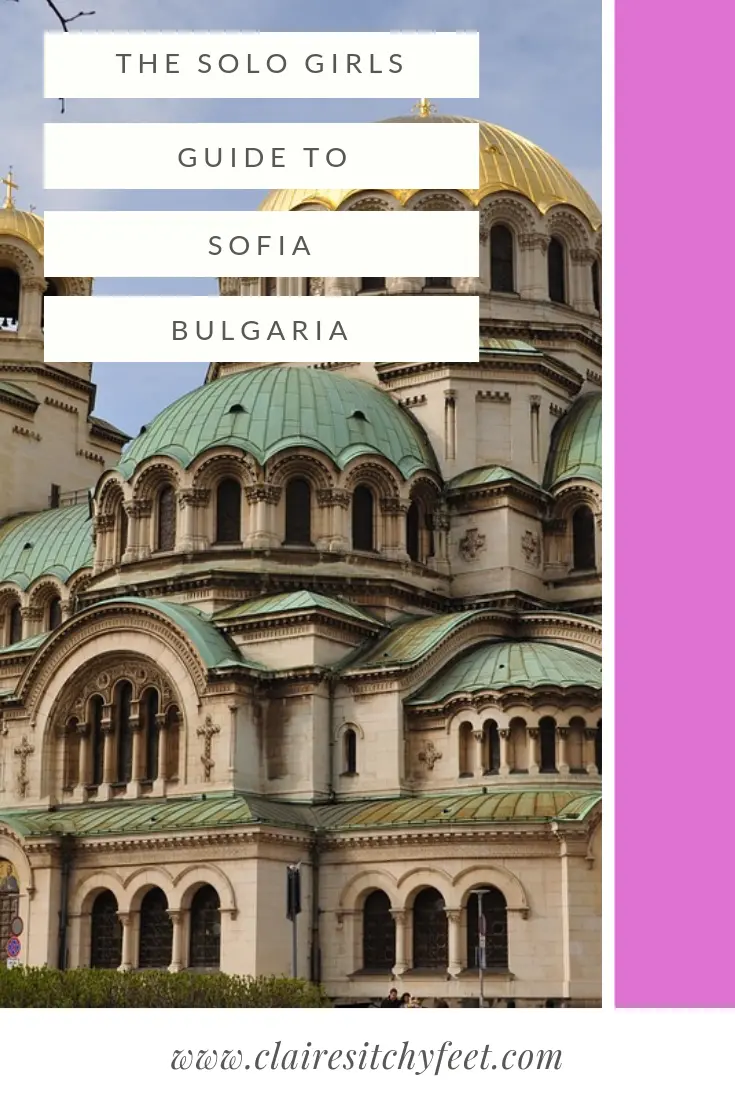 Final Thoughts
Sofia in Bulgaria is one of my favorite places to visit in Europe. It is entirely underrated and full of magical hidden places. I love hopping from one charming café to the next, some are in backyards and hard to spot from outside. It's like a mini adventure.
I particularly love the freedom to enjoy city life and of being able to get away into nature within just an hour. The coach station also allows for day and cross country trips. It's amazingly easy to travel the country.
Love
Annemarie
Author Bio
Annemarie from Travel on the Brain is all about chronic wanderlust, addictive foodism, and crazy travel stories. Her blog features in-depth travel guides, off the beaten path locations and entertaining travel videos to inspire your next trips.
Follow Travel on the Brain on Youtube | Facebook | Twitter | Instagram