Are you thinking of renting a car in Playa del Carmen? Playa del Carmen car rentals can be a bit of a pain in the ass if I'm totally honest. It was one of the first things I realized when I arrived here in Playa and we came close to being ripped off by a well-known company.
The issue is, often as tourists here in Playa del Carmen you don't know how things work and what you need to look out for.
So, in this post, I've tried to cover everything you need to know about Playa del Carmen car rental including who to rent from, common scams to avoid, and some tips on how to drive safely in Playa del Carmen.
Just here for a referral?
Whenever I rent a car in Playa del Carmen I always rent from a local company Turismo Channel. They have fare prices and the price they quote is the price you will pay, no hidden extras! To contact them put your details in the contact form below and someone will be in touch with a quote within 24 hours.
Should I rent a car in Playa del Carmen?
First things first, unlike Tulum and Cancun you can actually get around Playa del Carmen pretty easily on foot, riding a bike, or using the colectivos. The only time you really might need to rent a car Playa del Carmen is if you are planning a trip to somewhere outside of Playa, or if you are staying outside of the center.
If that's the case then car rentals Playa del Carmen is a good call.
I normally rent a car if I want to go to Tulum or visit some cenotes or Mayan Ruins and it's either not accessible by colectivo, or there is a group of us going, and splitting the cost makes sense. I always rent a car, in Tulum as it's very hard to easily get around without a car.
But if you are wondering if it's safe to rent a car in Playa del Carmen then that's a bit more complicated.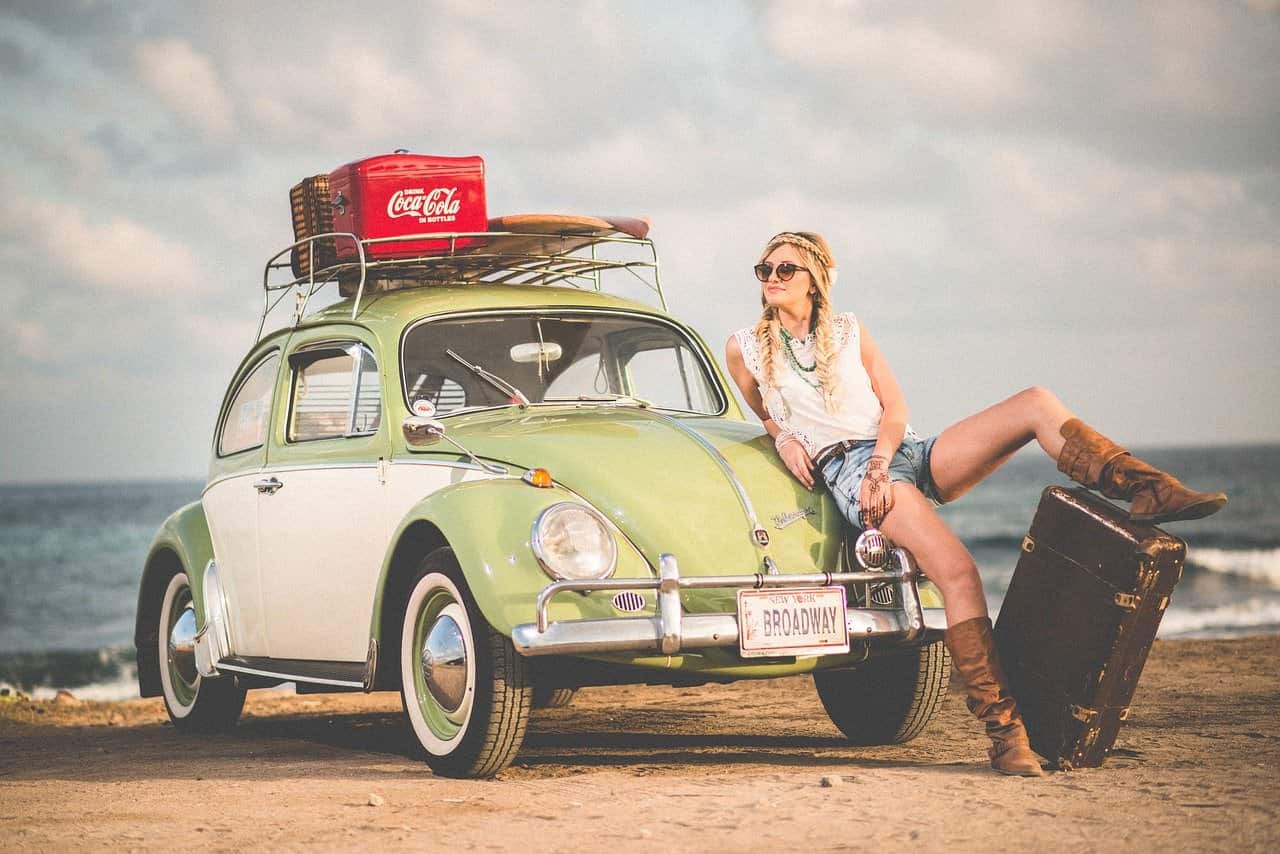 Did You Get Travel Insurance Yet?

The Insurance companies I recommend are Hey Mondo, Safety Wing, and Travel Insurance Master

Hey Mondo is great if you are looking for a great value flexible policy. They offer single-trip cover, annual multi-trip cover, and long-term travel cover. Safety Wing is great value, with monthly coverage starting at $39. It's super easy to use, and it just renews each month. I currently use them as they offer me free cover for my son as part of my policy. I also use Travel Insurance Master for short trips.

Read my full travel insurance post here, where I go into detail about all companies.
Is it safe to drive in Playa del Carmen?
A lot of people worry about their safety when they rent a car in Playa del Carmen. Many people are put off after they read things online telling them how unsafe it is to drive in Mexico. For most US citizens, their normal insurance for rental cars provided by their credit card companies is void here, which also concerns people. But honestly, in my personal experience renting a car in Playa del Carmen, and driving in Mexico, really is no different than renting a car and driving anywhere else.
Now, that doesn't mean there aren't risks, of course, there are. But in general, the roads are good, and the road signs are easy to follow, many are even in English and Spanish. The highway that connects Cancun, Playa del Carmen, and Tulum is pretty much a straight road. It's the same if you want to go to other places a little further like Merida, Holbox, Bacalar, or Mahuale. They are all super boring drives in straight lines.
Possibly the thing you might be worried about is the police, or even carjackings and kidnappings… Maybe this is the case in other parts of Mexico, but in general, here in the Yucatan Peninsular the police generally leave tourists alone. It's not the hassle for them. And if you do get stopped then you can make them go away with as little as 100 pesos. If you are worried about being kidnapped you have been watching too much TV and carjacking isn't common here at all.
Of course, what you should be worried about is the drivers! I personally drive here like everyone is trying to kill me. Never take anything for granted. People don't indicate in general and if they do they often forget to turn it off, so don't trust indicators.
QUICK TIP: Book your tours, rental cars, and transfers through my local contacts

I've been working with Living Dreams Mexico for years and they are who I send all my family and friends to when they visit the Riviera Maya. I really can recommend them enough for private tours and experiences. They have solid 5* reviews on Trip Advisor and Google from almost 4000 reviewers! You can view all their tours here.

If you're looking for private airport transfers and rental cars then Vanessa and Oliver from Turismo Channel are personal friends of mine and I can 100% recommend them to make an inquiry click here and complete the form. Someone will be in touch within 24 hours.
Driving in El Centro
If you are driving in the center of Playa you need to pay close attention to the one-way system and remember if you are traveling north to south, in general, you have the right of way. This means if you are driving on the Avenidas (1st,10th, 15th, etc) you can drive unless you see a stop sign or traffic lights.
If you are driving east to west then you do not have the right of way on the smaller streets and you will need to stop at each junction. This is where you can spot the tourists and where the majority of accidents happen because people get confused and don't stop, or look the wrong way. Almost all of the Avenidas are one-way, so look for the black and white arrows to check the direction of the traffic.
If you can master this, you will have no problems driving in Playa del Carmen.
Playa del Carmen Car Rentals
So by now, you should have a bit more of an idea about driving here in Playa del Carmen and if you know for sure that you want to rent a car Playa del Carmen the next step is to find a good company to rent from… this, believe it or not, is the hard part.
There are car rentals in Playa del Carmen on every corner and I personally wouldn't use 90% of them, no one who lives here would. They are there for the tourists who don't know any better. Now I'm not saying they are all bad and going to rip you off. But if you aren't careful and don't know the scams to look out for you could.
When I first arrived in Playa I was living in Balam Tum which is about 20 minutes in a car from the center. We needed to rent a car. So we looked online and found a lot of super-cheap car rental Playa del Carmen deals through a third-party search engine. We even paid for the extra insurance cover, just to be safe even though we believed we didn't need to as my friend would put it on his credit card and that would cover us.
The issues started as soon as we walked into the office. The extra insurance we paid for they informed us was useless, they also told us my friend's insurance was invalid here in Mexico, the only way we could take the car was to pay for their insurance which was a lot of money extra and they would also need to hold an insane deposit on his credit card. It was a few years ago now, so I forget the actual numbers but we were in there for an hour arguing with them and ended up walking out with no car.
Also, just to say that we were arguing as we called up both insurance companies and checked if the cover was valid and both said it was, but the car rental company didn't care. If we didn't pay their insane prices, then we weren't taking the car, end of discussion… Mine is not an unusual story.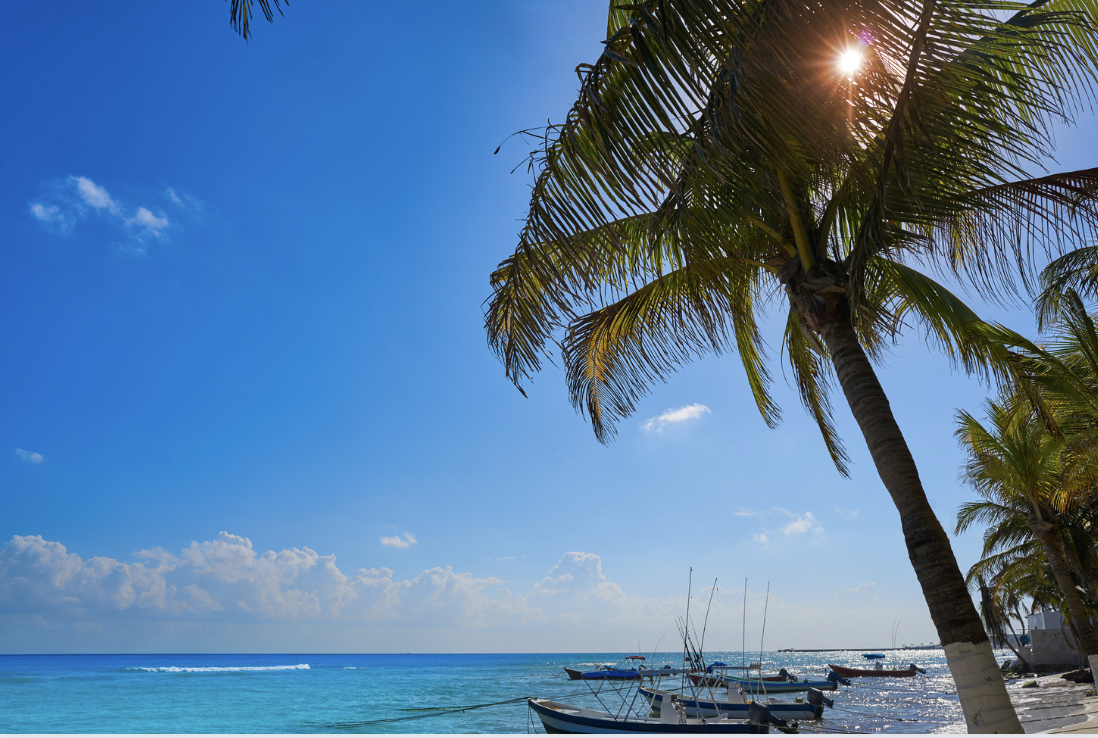 Quick Tip: Book accommodation, tours, and transport ahead of time online to save money and stress.
Best Playa Del Carmen Tours: Click here to check out the top Playa Del Carmen tours
Best Playa Del Carmen Accommodation: Click here to check out the best accommodation in Playa Del Carmen
Best Playa Del Carmen Transport: Click here to book a bus, ferry, or train in Playa Del Carmen
Playa del Carmen Car Rental Scams
Okay so in this section I'm going to go through all of the things you need to watch out for when renting a car in Playa del Carmen. The common theme here is that things are rarely what they seem. Most people book the rental cars Playa del Carmen online before they even arrive here and they see cars for $1 a day and get excited… there is always a catch!
This is the most common problem with Playa del Carmen car rentals is that the price you get quoted on the internet is not even close to the price they will charge you when you go to collect the car. They will start adding on extras that they insist you need and then the deposit they will ask you for, especially for these cheap rentals, will be in the thousands! If you are going to book online then always check directly with the company to confirm everything, so you don;t get a nasty surprise when you come to pick up the car.
Common Playa del Carmen rental car issues include:
Putting large (up to $3000 USD) deposits on people's credit cards
The deposits not being returned until weeks after you have returned the car
Overcharging for insurance
Telling you that the insurance you get with your credit card doesn't work in Mexico (this is mostly for people in the USA who get rental car insurance as part of their credit card deal).
I'm going to address each of the issues one by one…
Overcharging
As I've already mentioned, this is the most common issue you will find with a Playa del Carmen rental car. You book a $1 a day rental car and then you go to pick it up and it jumps to $50-70 a day when they add on their overpriced insurance that you don't need.
The only way of avoiding these charges often is if you can get in writing from your credit card company that you are covered for driving a rental car in Mexico and you don't mind them taking a $3000 USD deposit hold on your credit card that you probably won't get back for a month, you may get lucky and they will let you take the car.
These cheap prices are no more than a trick to get you to book with them. Avoid booking with these companies. If it looks too good to be true, it almost always is!
Deposits
That brings us nicely on to the next common problem, deposits. It can be almost impossible to find out exactly the deposit that they will hold on your credit card when you book online. If you pay for the full insurance then this will probably be just a few hundred dollars at most. But this will really depend on the company.
The big issue here though with these deposits is that some of the companies can be extremely slow at removing the hold and it can take weeks before you will get the money released. To make sure you avoid these companies do a thorough check of the company's online reviews to see what people are saying about them.
Insurance
Playa del Carmen rental car insurance can be a bit of a headache, and it is where many people get caught out, as the daily insurance charge is often more expensive than the car itself. For people who live in the USA and normally get insurance cover from your credit card company unfortunately this insurance is often not accepted in Mexico. So even if your credit card company tells you you are covered it is unlikely that the companies offering car rental in Playa del Carmen will accept it.
If you decline all insurance then you will need to pay a deposit of up to $3000 USD. I would strongly recommend getting full coverage. The cost of this will vary greatly between companies so I recommend that you check the cost of this before booking.
The golden rule is once you have found the online deal give the company a call and ask them about insurance and deposits. That was you can find out exactly what you are getting into before you turn up there and get a shock!
How to avoid paying car rental insurance in Mexico
Avoiding paying for car rental insurance in Mexico is RELLY not advisable. Mexico has specific insurance requirements for drivers, and not having the correct coverage could result in significant legal and financial problems if you were to get into an accident.
However, if you're looking to avoid the often higher insurance rates charged by the rental companies themselves, here are a few tips you could consider:
Credit Card Coverage: Some credit cards offer rental car insurance as a benefit when you use the card to pay for the rental. Before you rely on this, though, you need to check with your credit card issuer to confirm that their coverage extends to Mexico, as many do not. Be aware that credit card coverage typically only includes collision damage and not third-party liability, which is mandatory in Mexico. Make sure you have proof of this in writing to show to the car rentals Playa del Carmen.
Third-Party Insurance Providers: You can often purchase a third-party liability insurance policy for Mexico from another provider at a lower cost than what you might pay at the rental counter. This requires you to shop around before your trip and ensure that the coverage meets the legal requirements in Mexico. Be warned though that some of the companies will not accept this, so check with them first and be sure to take physical proof of the insurance (printed).
Your Existing Car Insurance: If you have a U.S. auto insurance policy, some insurers offer an extension of coverage for a limited distance into Mexico (usually within 25-50 miles of the border). For more comprehensive coverage, or if you're traveling deeper into Mexico, you may need to purchase a separate "Mexico tourist auto insurance" policy. Again, you are going to want a printed copy of this and to check that the company you are renting from will accept it.
Mexican Car Insurance Specialists: There are insurance companies that specialize in car insurance for Mexico. You can usually purchase this online before your trip and potentially save money compared to buying insurance at the rental counter.
Checking Your Home Policy: If you're a Mexican resident or a frequent traveler to Mexico, check if your home auto insurance policy includes or offers an add-on for rental cars in Mexico.
Remember, the liability insurance (which covers damages to other vehicles or injuries to other people) is non-negotiable; it's required by law in Mexico. You must have proof of at least third-party liability insurance that is valid in Mexico. The collision damage waiver (CDW) and theft protection, which rental companies also offer, are less mandatory but still very important for your financial protection.
It's also worth noting that trying to skimp on car insurance could end up costing you much more in the long run. Mexican authorities do not treat car accidents lightly, and being involved in one without proper insurance can lead to heavy fines, detention, or even jail time until liability is sorted out. Always ensure you're fully covered according to local laws and regulations for a stress-free driving experience.
It's also worth noting that trying to skimp on car insurance could end up costing you much more in the long run. Mexican authorities do not treat car accidents lightly, and being involved in one without proper insurance can lead to heavy fines, detention, or even jail time until liability is sorted out. Always ensure you're fully covered according to local laws and regulations for a stress-free driving experience.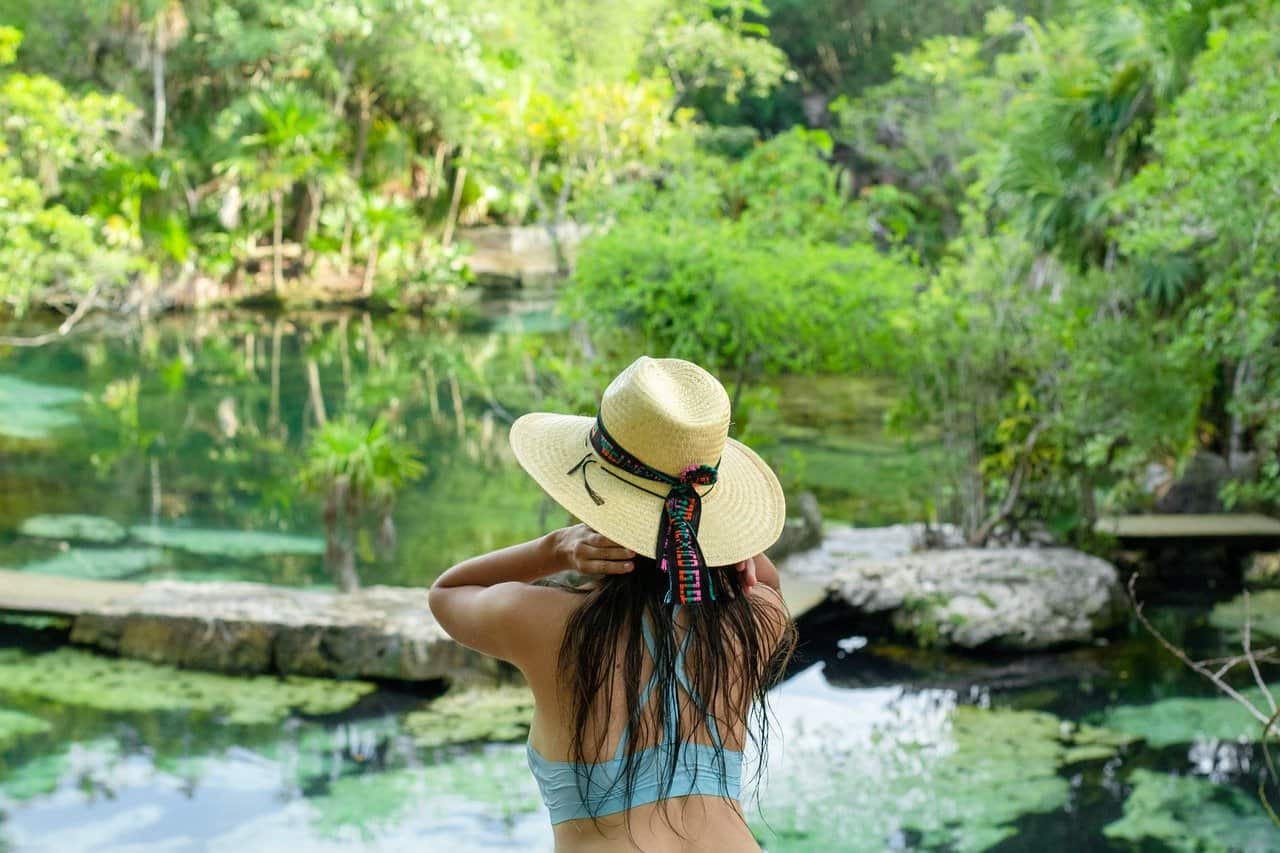 The Best Car Rental Playa del Carmen
Ok so now I've gone through all of the things to look out for and avoid when dealing with car rental in Playa del Carmen it's probably pretty clear that booking online isn't the best way forward when renting a car in the Riviera Maya. Don't be wooed by the promise of cheap car rental Playa del Carmen because generally speaking, you are going to get a better deal in person than you will online. Cheap car rental in Playa del Carmen doesn't really exist!
This is why I would NEVER book a rental car Playa del Carmen online. I rent a car in Playa del Carmen often, and I always use the same company. If you want to rent a car Playa del Carmen then you need to use a local company, not one of the big chains. I personally always book through my friend Vanessa at Turismo Channel. The best way to book a car with her is via the form above or bellow. And the best bit is that they will give you a special Claire's Itchy Feet price as you have been referred from this site (you're welcome).
They also do airport transfers and day tours so be sure to check out everything they have to offer.
You can send her a message in Spanish or English. Please let them know I sent you! They are a small local company and they don't have an office at the airport, so if you want to rent a car from Cancun airport then just let them know and a driver will pick you up and drive you to Playa for an extra charge.
Or you could book an airport transfer from Cancun to Playa del Carmen with them and they can drop the car off later.
Either way, this is the company I personally use and trust.
This is the inquiry form to complete if you want to rent a car in Playa del Carmen via Turismo Channel. Someone will be in touch within 24 hours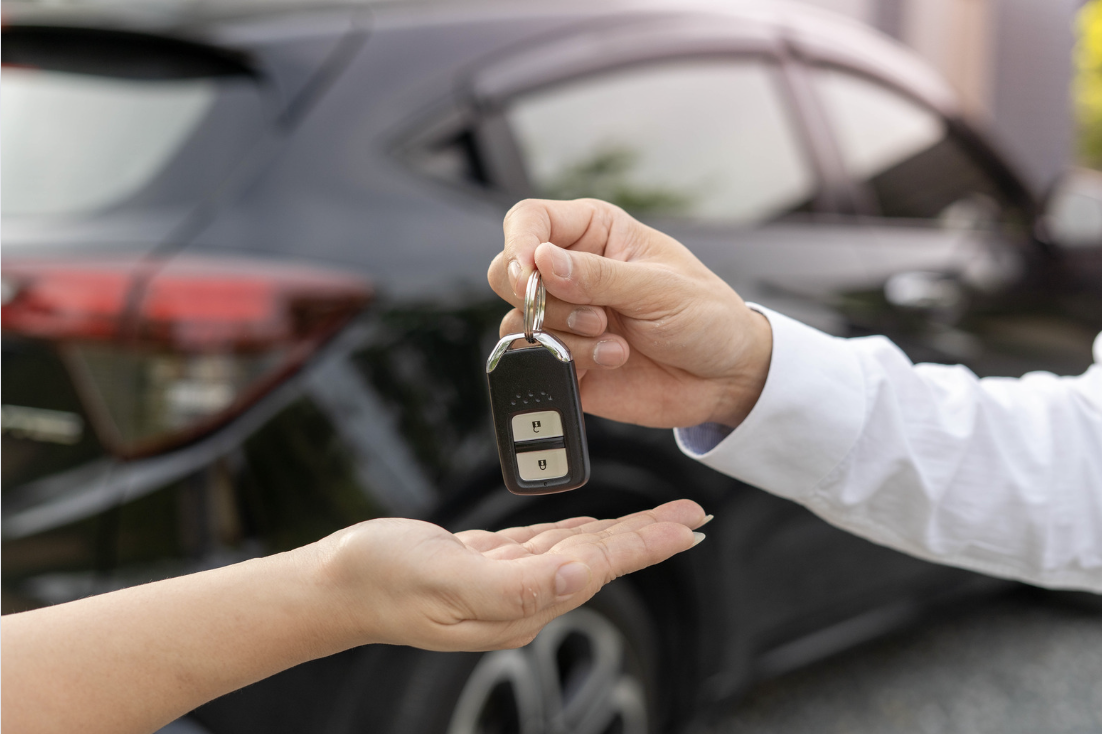 Which rental car companies allow you to drive to Mexico?
One option of course could be to drive a car from the USA into Mexico down to Playa del Carmen. Obviously, this is going to be a pretty long drive and you would be doing it as part of a larger Mexico Itinerary.
Rental car companies that allow you to drive their vehicles into Mexico typically have specific branches along the U.S.-Mexico border that offer this option, as the rules and insurance requirements can be quite different than for domestic U.S. travel. It's important to note that even among branches that permit travel into Mexico, there may be restrictions on which areas of Mexico you can drive to, and additional insurance that is mandatory.
Some of the major rental car companies that might allow you to take their vehicles into Mexico include:
Hertz: Offers a "Rent a Car to Drive to Mexico" program at select locations.
Avis: Some border locations may permit travel into Mexico with additional insurance purchased.
Enterprise: Also offers Mexican car rental insurance at select U.S. border locations.
National: May offer cross-border rentals from specific branches with the purchase of Mexican car insurance.
Alamo: Similar to its parent company (Enterprise), Alamo may offer this service at certain locations with additional insurance.
It's essential to contact the rental company directly for the most accurate and up-to-date information. Rental companies often require you to purchase special insurance to take their cars into Mexico, which is a separate policy from the standard insurance they offer. This is because U.S. auto insurance policies generally do not provide coverage in Mexico, and Mexican law requires drivers to have liability insurance from an insurer that's licensed to provide coverage in Mexico.
Looking for somewhere to stay in Playa del Carmen?

I wrote a whole guide to Accommodation in Playa del Carmen you can read here. I also recommend booking one of these Airbnb's. They are all in great locations and are super reasonably priced.

Charming Penthouse
Paradise Awaits at our Trendy Condo, Fantastic Rates!
Casa De Namaste- Relaxing 1 Br Condo near Playa's best Beaches & 5th Ave!
Playa Del Carmen Travel Guide Planning
🧳 Any recommendations on what I should pack for Mexico?
Yes! I have created a whole packing guide to Mexico which you can read here and you can also check out my packing list for Mexico on Amazon here.
🚗 Where can I book bus or private transportation while I'm in Mexico?
I strongly recommend using GottoGo. You can book almost all transport in the major Mexican tourist destinations through them online. They don't just cover buses they also cover shuttles, ferries, and private drivers.
🎫 Where can I buy tickets for museums, attractions, and tours in Mexico?
First and foremost check out all of the amazing Mexico tours Where Sidewalks End has. They are a small local company and they have some really special experiences.
For everything else I recommend either Viator or GetYour Guide.
If you are traveling to Cancun you can use GoCity and save up to 55% of the initial cost of entrance tickets to various museums, tours, and attractions!
If you are traveling to Playa del Carmen then I recommend booking through my friend Vanessa at Turismo Channel. You can check out their tours by clicking here and using the following discount codes for the best prices clairecaroff (car rental), claire10off (for 10% off group tours), claireprivate (for a discount on private tours). You can also send her a WhatsApp message quoting the above codes to receive the discount.
👩‍⚕️ What is the best insurance to have while traveling?
I recommend using Heymondo for a great value policy. The app also offers you 24/7 Dr Chat. For Digital Nomads check out SafetyWing digital nomad insurance.
I have also written a blog post covering all my recommended travel insurance here
✈️ Any flight recommendations?
WayAWay offers you cheap flights with cashback. You can use this code CLAIRE22 to get 10% off. Otherwise Skyscanner or Expedia are my go-to flight searching platforms.
📱What do you use for internet connection while traveling?
I'm a big fan of personal WiFi devices and they have saved my ass so many times when traveling. I wrote a full review of the top travel WiFi devices you can read here. I personally use GlocalMe as I can either pop in a physical sim card or use their local carrier.
With regards to my phone connection, I use e-sims while traveling, so rather than having to swap out my regular sim card I can download the app and buy a virtual sim card. I recommend using eitherAirhub or Alosim. Both have great coverage of multiple countries and are very easy to use.
🛏️ What is the best platform to use for booking accommodation?
The 3 best platforms that I normally use are Booking.com, Hotels.com, and Expedia They offer great deals and multiple options. I always check all three to be sure of the best deals.
🛅 Do you have any luggage recommendations for traveling?
I do have a complete list of the best packing and luggage products that I recommend, you can check the list here. I'm currently traveling with this suitcase and this backpack.