Are you looking for some great Instagram worthy places in London that you can photograph? In this guide, I'm going to share with you my best Instagram spots in London that can all be walked to from Trafalgar Square. I've even made a handy map so you can walk from each of the top Instagram places in London to the next.
For my full solo guide to London click here.
All of my London Instagram photos were taken by Antonio a local photographer who offers this as an Instagram tour on Airbnb Experiences. I bought and paid for this experience and highly recommend booking Antionio if you need a photographer to help you get some epic Instagram worthy photos.
Click here to check out Antonio's best London Instagram spots tour.
All images in this post were taken on a Sony A7 using a 50mm portrait F1:8 Lens
Map of the Instagram Worthy Place in London
#1 Trafalgar Square
In all honesty, you could spend an hour at least photographing here as there are so many amazing spots! It's one of the best Instagram places in London because you can get a lot of different shots in a small space. If you want to get as few people in your shots as possible, then my advice is to get there early. We arrived at 8:15 am and this was a perfect time. Plus as you can see from the shots it wasn't the nicest day so the rain kept the crowds away.
Here are my favorite shots from shooting in Trafalgar Square.
London's answer to Times Square!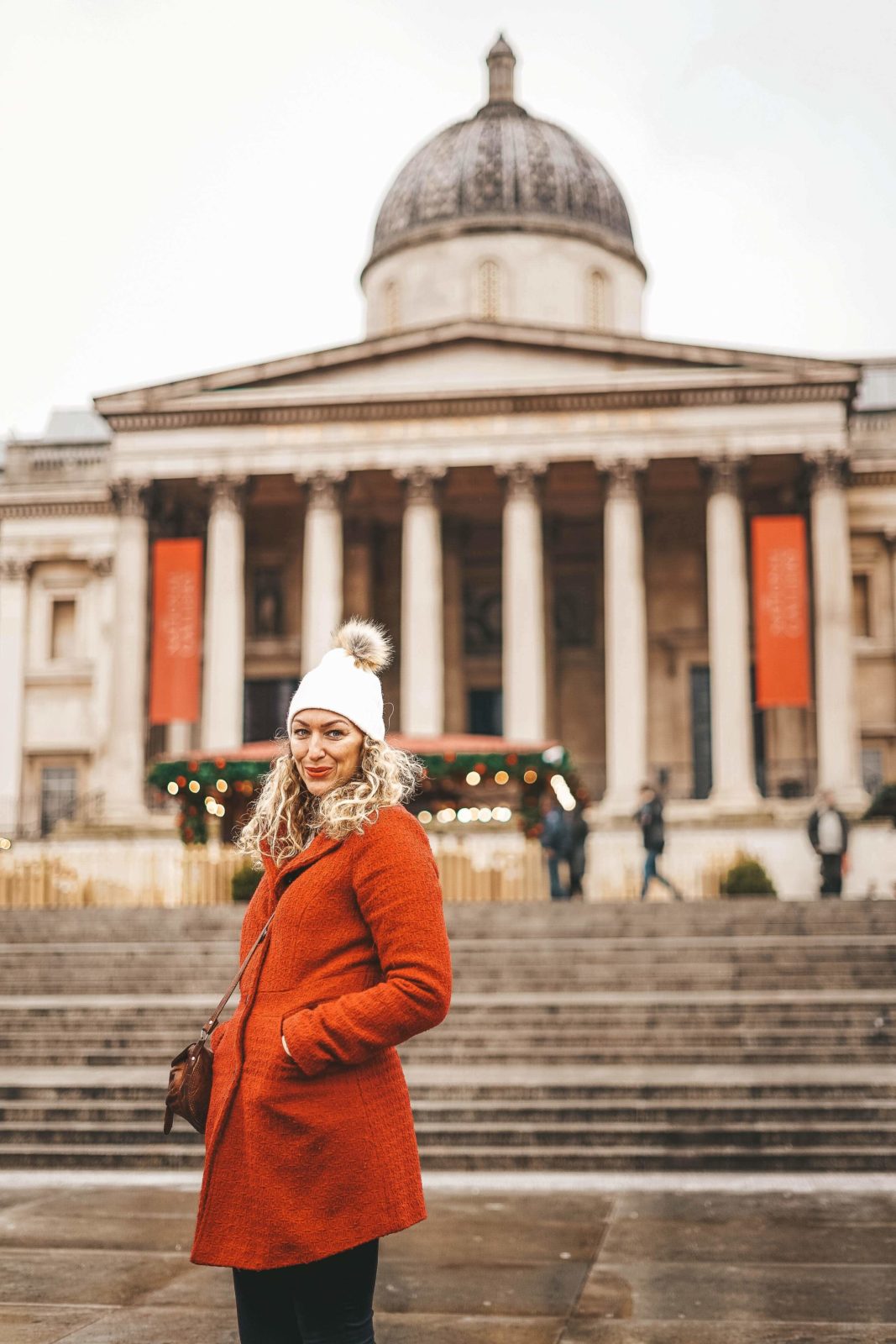 To get this shot, stand at the foot of the steps leading to the National Portrait gallery.
It can be tricky to get this shot without other people in it, so you will need to arrive early!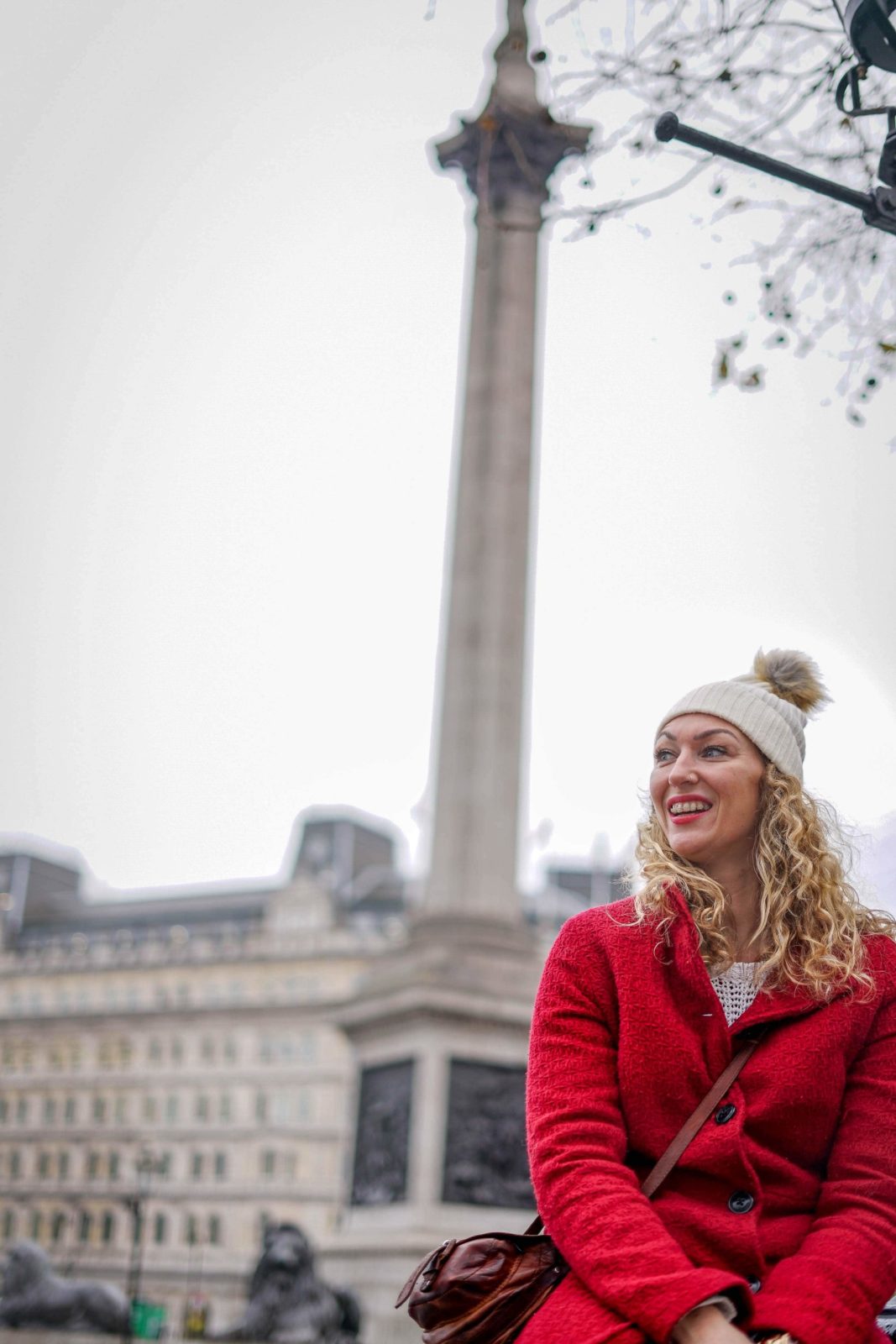 To get this shot you will need to sit up on the wall to the side.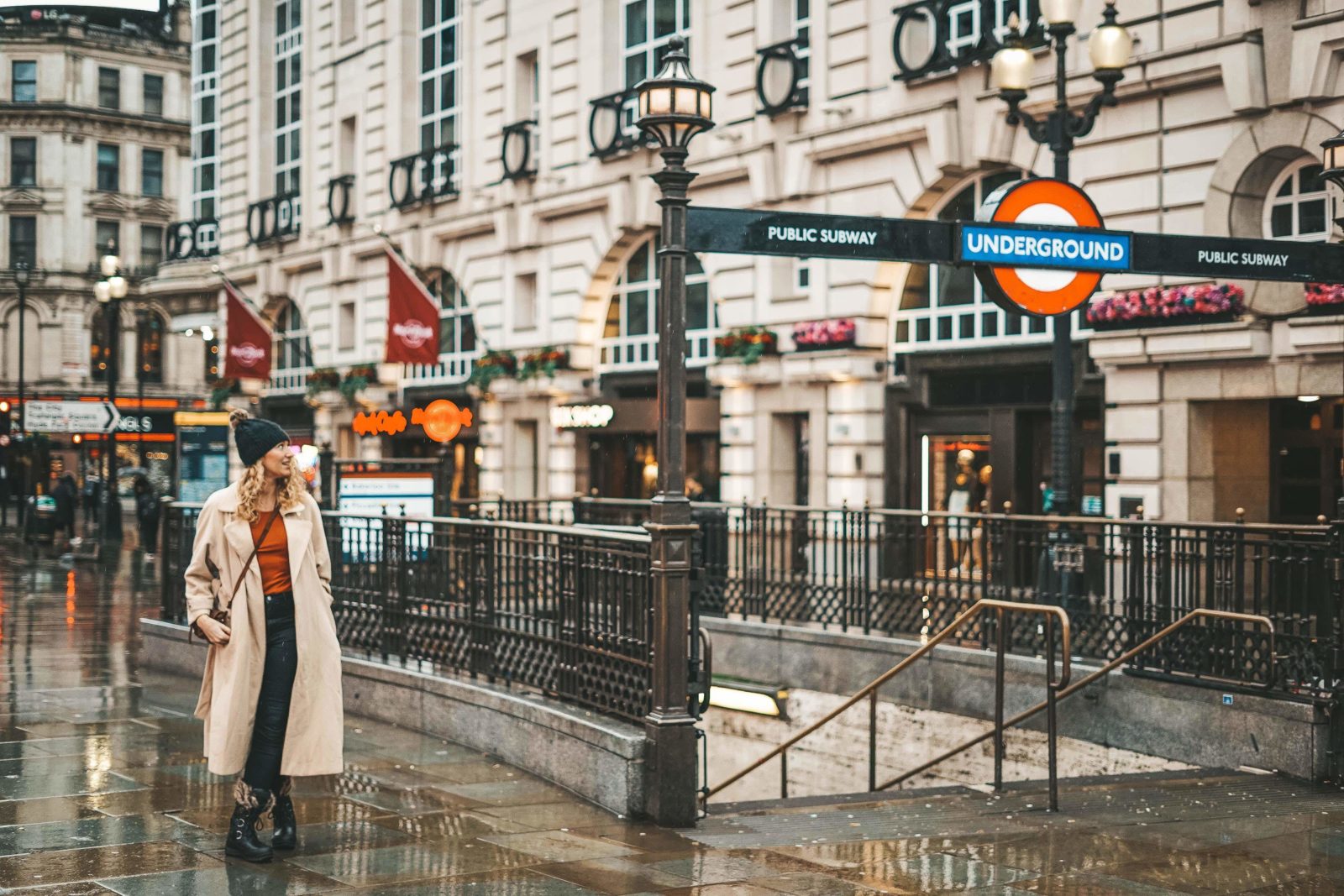 Classic London Underground shot.
Top Tip:
Each of these shots was taken around Trafalgar Square all on the same day. To get a little variety in your images just bring a couple of different pieces of clothing and accessories. It was a little tricky for me as it was seriously cold! So I had a few different hats and 2 coats to swap in.
#2 China Town
Once you have covered all of the shots you can get in From Trafalgar Square it's time to talk over to China Town. There are a lot of great shots that you can get here. Especially around the entrance.
Sadly the gates were open when we arrived and there were a lot of delivery vans around, so we couldn't get the shots we wanted! So my advice for shooting here is to get there very early or a little later in the day. We arrived around 9 am and we were unable to shoot much. I think aiming to arrive around 10-11 am would be ideal for here.
#3 Covent Garden
From China Town to get to my next location for the best Instagram places in London you are going to walk towards Covent Garden. But be sure to keep your eyes peeled and your camera handy are there are so many cool places that you can photograph en route, like this cool shop front.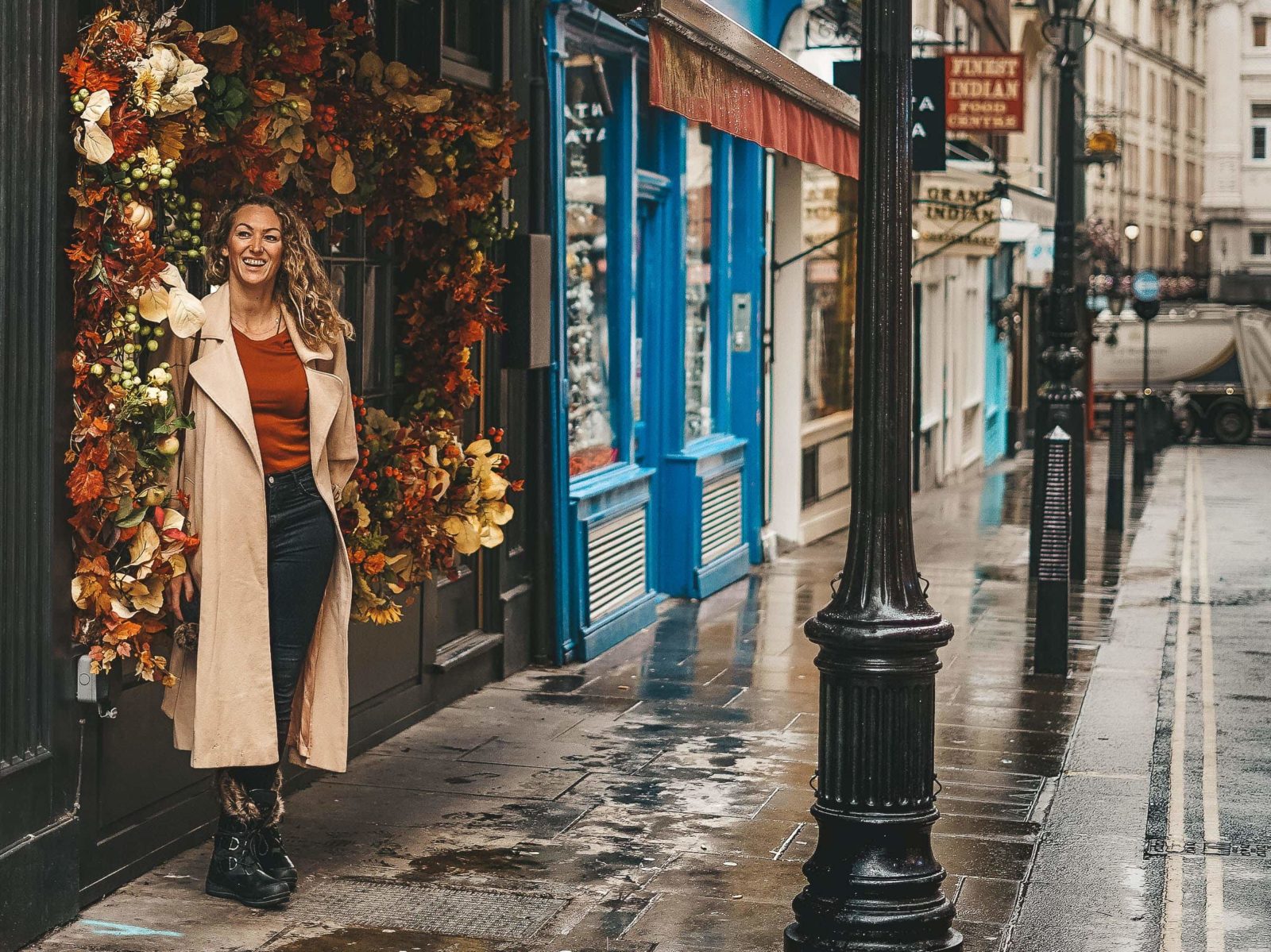 Covent Garden is one of the top Instagram places in London because around every corner is another gem. This shot was taken on King Street with the Royal Opera House in the background. The four images below were all taken in the same spot. Just from different angles and in slightly different areas all around the Royal Opera House.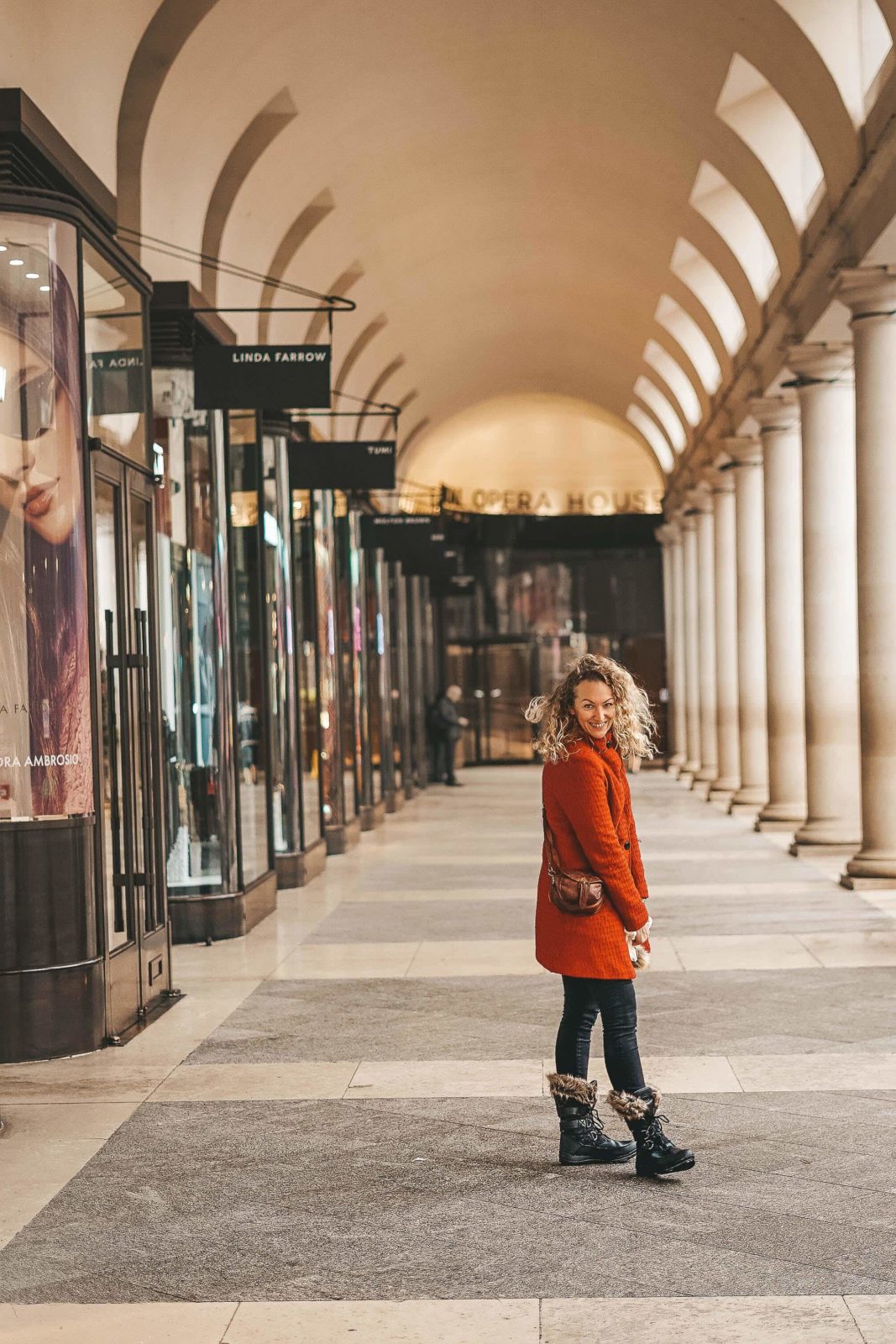 This image is taken right outside the Royal Opera House.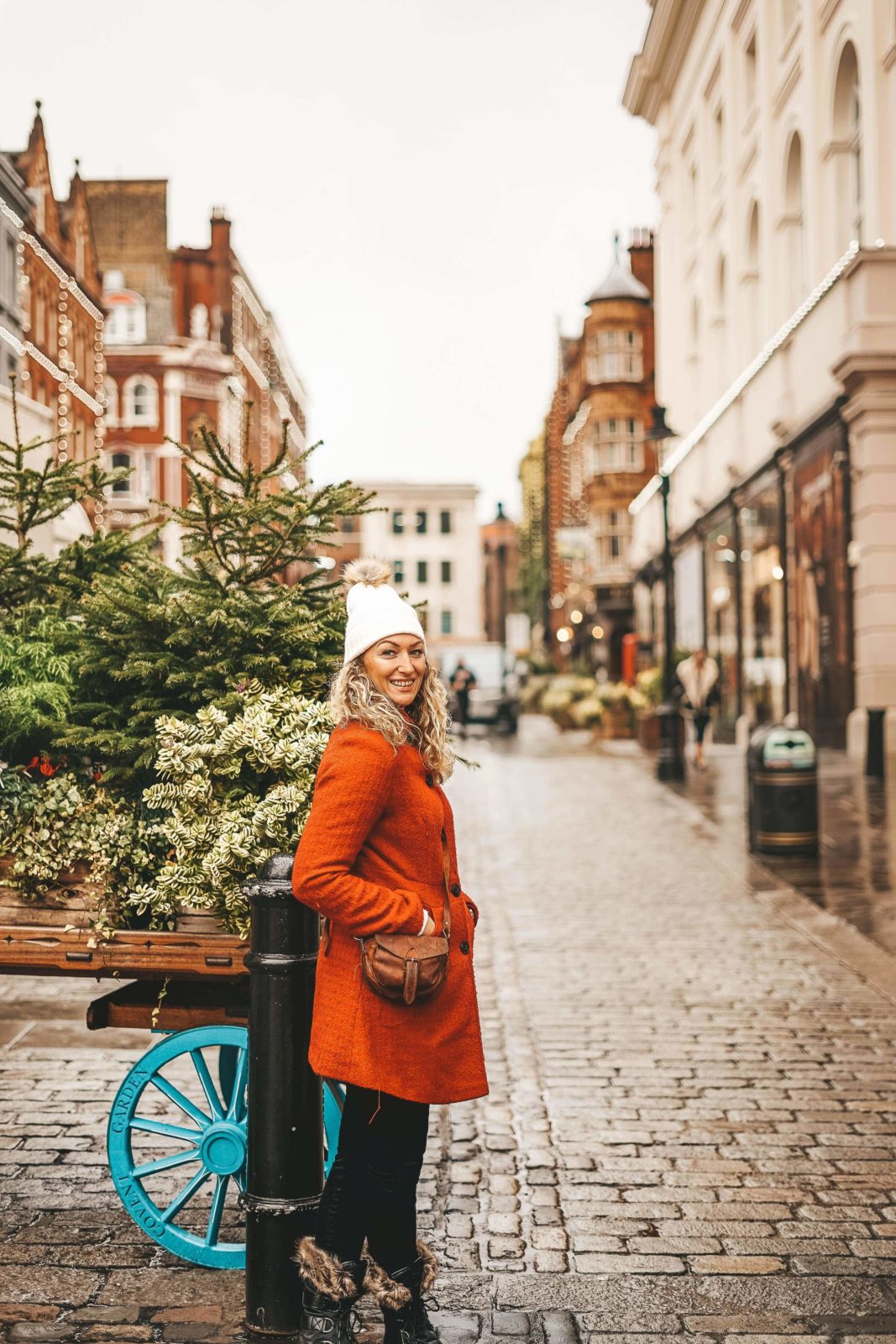 Same spot outside the Royal Opera House, just facing the opposite direction away from it.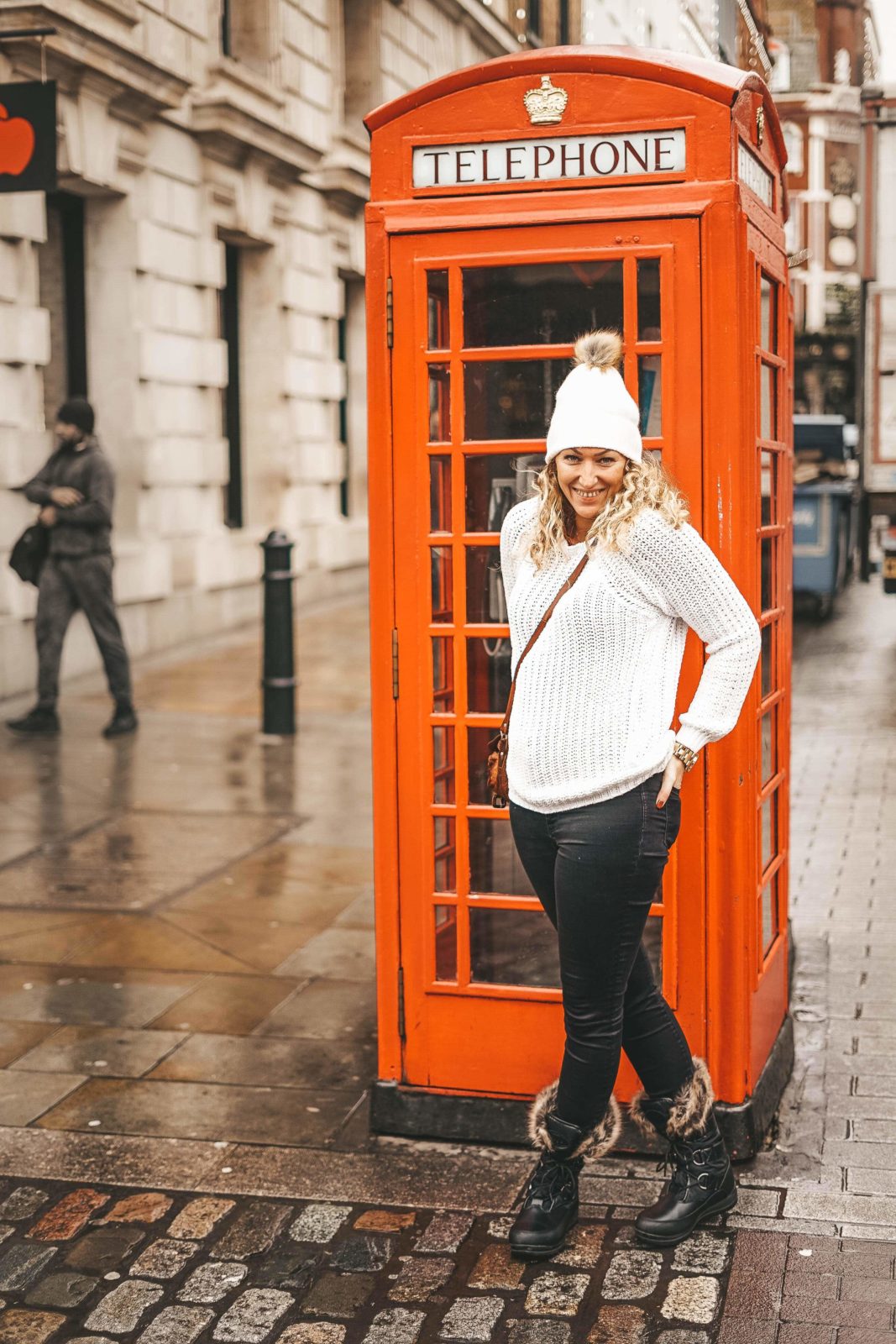 See, this is why some of the best London Instagram places are right here in Covent Garden, this is the exact same spot, but facing a different direction.
Same phonebox, different angle.
Once you have exhausted this Instagram spot in Covent Garden it's time to start walking to the next spot. But remember don't put your camera away, get a few street shots like this on the way.
So I can't actually remember the name of this cafe, but it really doesn't matter. There are lots of super cute coffee shops and tea rooms around Covent Garden. As well as finding Instagram places in London I wanted to shoot something 'classicly British' which of course had to include tea… because us Brits really do love our tea. So while you are shooting in London keep an eye out for a good spot you can take a tea break.

#4 Neals Yard
Neals Yard is just a short walk from the Royal Opera House and it's one of the top Instagram places in London because it's just so darn cute… even on a wet day like it was when we shot this. It's actually a small courtyard and there are plenty of different shots you can get in here.
Part of finding the most Instagrammable places in London is looking for places no one else has gotten yet. So always keep your eyes peeled. As we were walking in between Covent Garden and the next location Antonio spotted this great walkway full of lights. Took 2 minutes to get this shot and we were on to the next location.
#5 Opposite The London Eye
For one of the best Instagram spots London, you need to walk down towards the river. To get the best view of the London Eye to find the spot dead opposite it and sit up on the wall. There is also a great shot you can get standing just to the side and looking out towards it.
It just shows how great my photographer Antonio was that we managed to get this shot even with such a washed-out sky! If you want to get the best images of yourself in London then I highly recommend booking this Instagram Photo Tour of London with him. I'm so glad I did!
Final Thoughts
I hope you have enjoyed learning where some of the best places to Instagram in London are! I had so much fun on this tour shooting with Antonio. If this guide has helped you at all then be sure to give it a share and spread the love.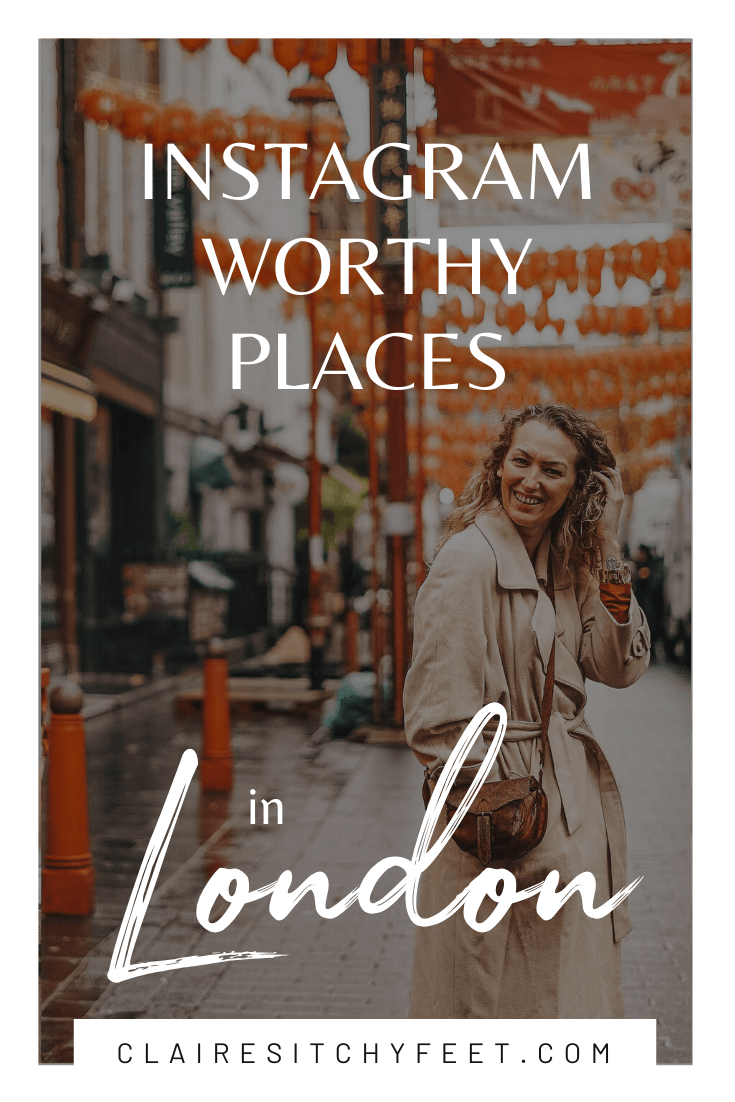 Are you ready to book your trip?  To help you get the best deals and service here are the companies that I personally use to book all of my travel online. I always shop around before booking anything, but these are my tried and tested starting places.