As a lover of Instagram, I'm always on the hunt for interesting Instagram captions to go alongside my photos. So, I decided to pull together this post full of short quotes for Instagram that you can use. Each one of the quotes is on a pinnable image so feel free to pin away for later!
So this first quote isn't exactly a short quote for Instagram, but it is my favorite travel quote so I wanted to add it in!
"Travel isn't always pretty. It isn't always comfortable. Sometimes it hurts, it even breaks your heart. But that's okay. The journey changes you; it should change you. It leaves marks on your memory, on your consciousness, on your heart, and on your body. You take something with you. Hopefully, you leave something good behind."
Anthony Bourdain
I've split all of the travel quotes into different categories, so feel free to use this table of contents to skip around!
20 Travel Proverbs Perfect For Instagram
"Don't listen to what they say, go see" Chinese proverb
Stories are great, I love nothing more than. reading about travel adventures or watching films set in exotic locations. But nothing can ever beat seeing something with your own eyes. So go see those places you have heard so much about.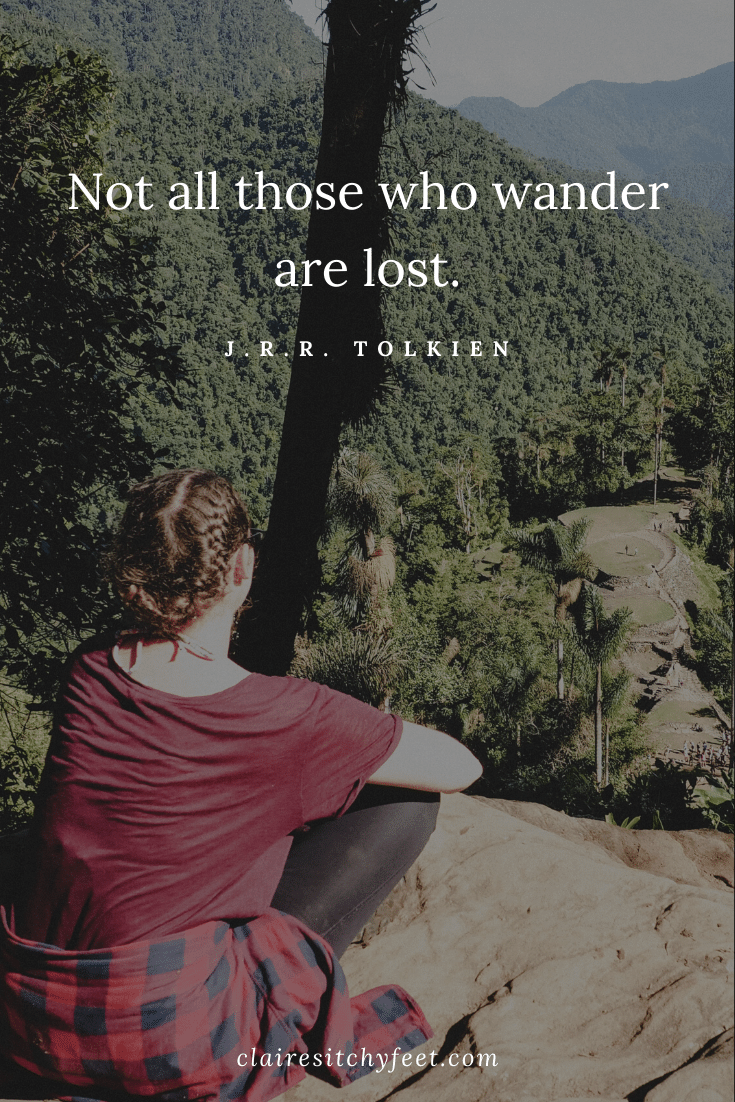 "Not all those who wander are lost." J.R.R. Tolkien
Probably the most well known classic travel quote around and the subject of many a travel tattoo. It's short, to the point and in my opinion one of the best most loved short travel quotes you will find. It's a classic for a reason.
"Take only memories, leave only footprints." Chief Seattle
This short travel quote has an important message. With the environment around us changing, and not in a good way. We all need to be much more conscious of our environmental footprint as travelers.
"You don't have to be rich to travel well." Eugene Fodor
I know this can be taken as coming from a place of privilege as travel is a privilege that not all can afford. But I take this more about how you travel. Someone living with a host family, for example, will have a completely different experience to someone staying in a 5* resort. In my opinion, the person staying with a family will not only spend less money, but their experience will be so much more culturally rich.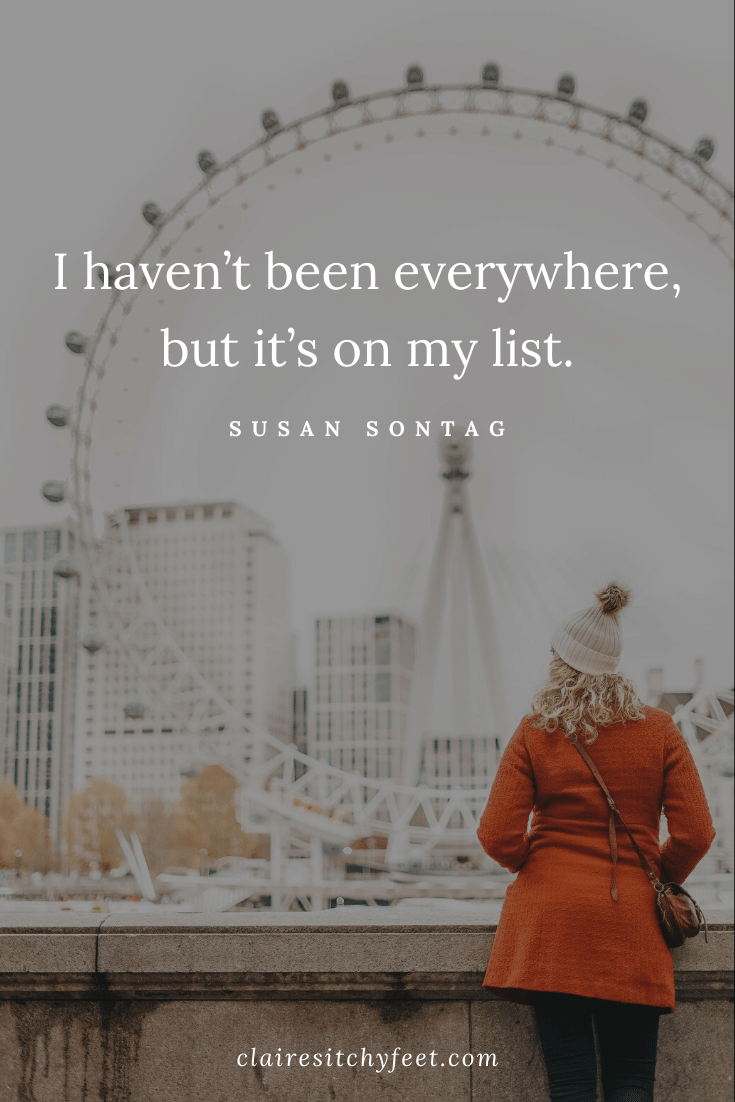 "I haven't been everywhere, but it's on my list." Susan Sontag
I couldn't possibly put together a post on short travel quotes for Instagram without adding Susan Sontag's famous quote to the list now, could I?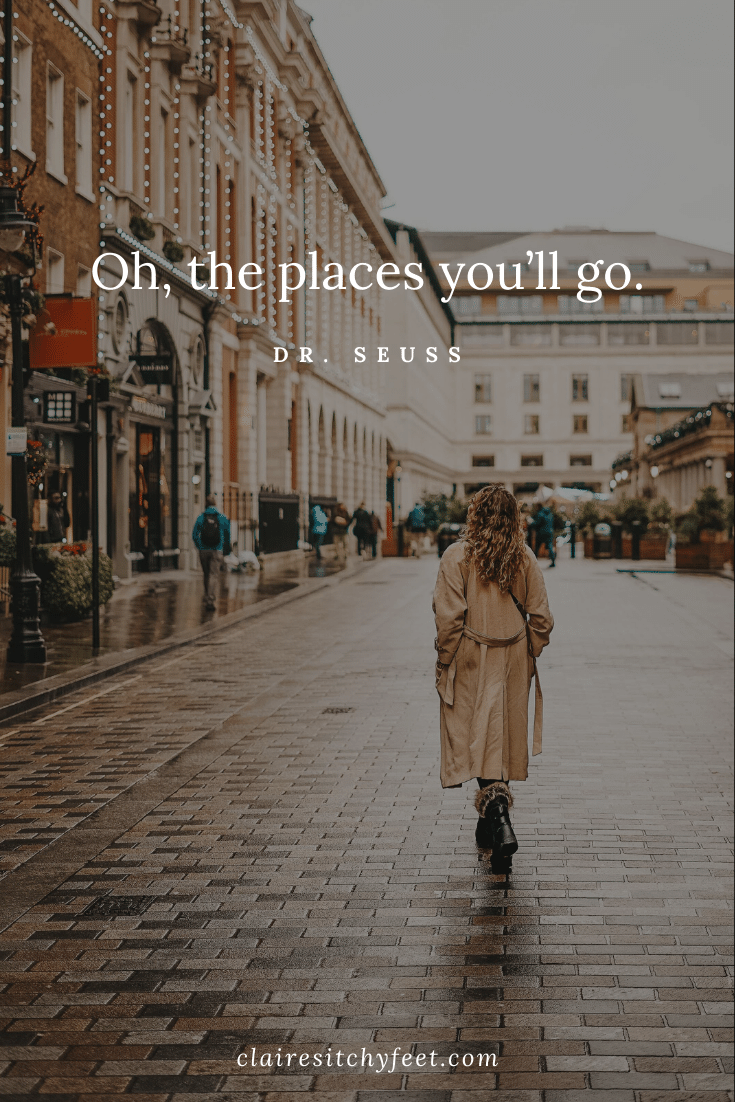 "Oh, the places you'll go." Dr. Seuss
I love this travel quote from Dr. Seuss so much. It conjures up so much emotion for me. Funny how 5 little words can do that!
"The journey not the arrival matters." T.S. Eliot
This is so true! It's all about the journey, and for me the people I've met along the way. It's one of the reasons I travel slow and take my time to really enjoy the travel. I'm not a traveler who just likes to tick off places to visit. I'm all about the experience.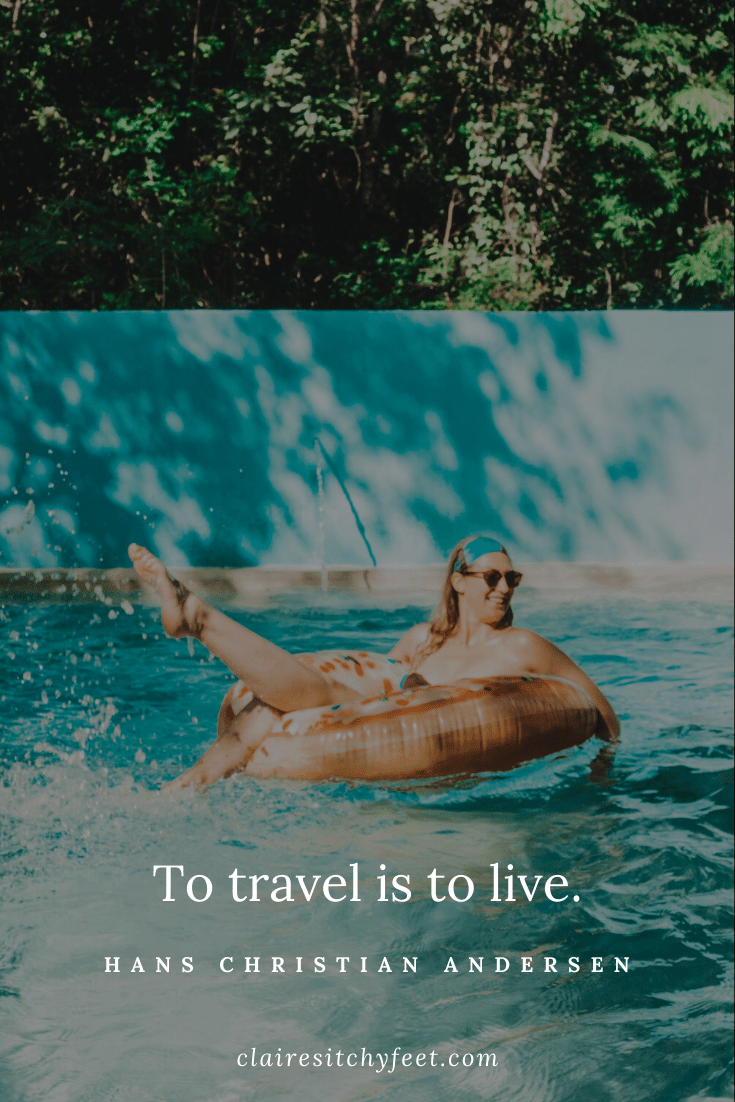 "To travel is to live." Hans Christian Andersen
For me, I feel most alive when I am traveling so this Hans Christian Anderson quote perfectly sums up how I feel about traveling.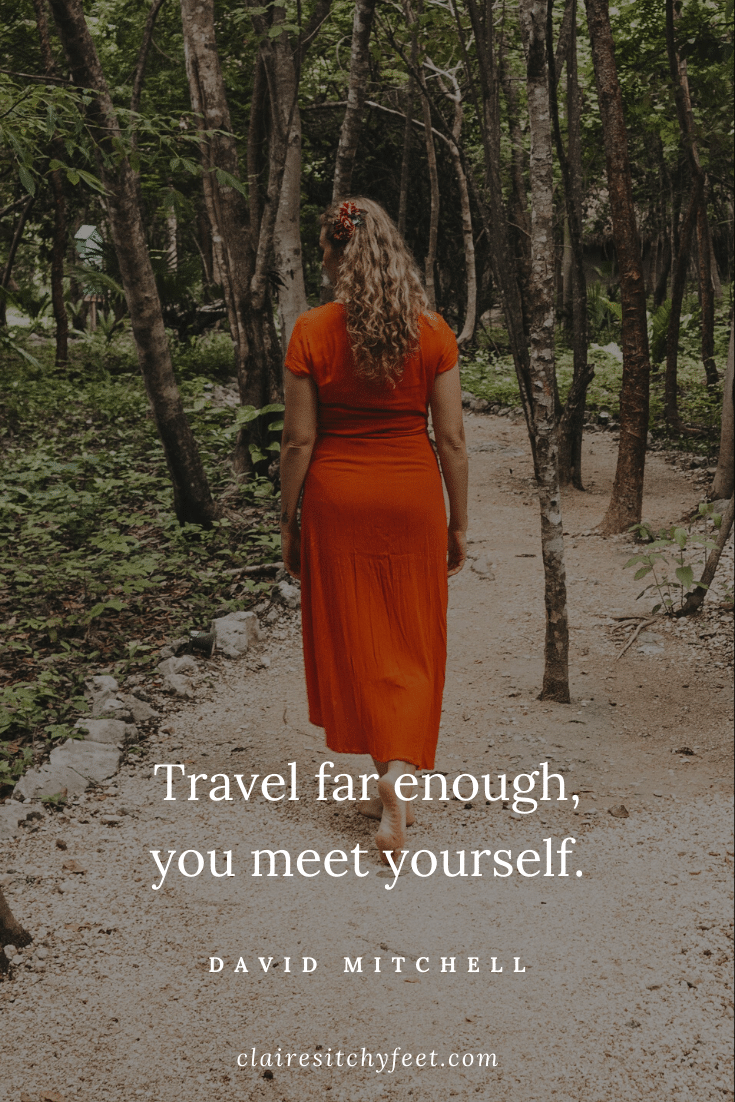 "Travel far enough, you meet yourself." David Mitchell
Yes to this! It's only over the last few years of traveling fulltime as a digital nomad that I feel like I have truly found myself. It's though dealing with the tough times and getting through them that I have truly realized how tough and resilient I am. Travel does that to a person.
"Live your life by a compass, not a clock." Stephen Covey
I honestly feel like the longer I've been on the road the more my relationship to time has dissolved. I rarely know what day of the week it is, let alone the time or date.
"Wherever you go, go with all your heart!" Confucius
This is a short travel quote with a big message. If your heart isn't truly in it then you might as well just go home because you aren't going to truly enjoy the experience. Travel burn out is a real thing and the only way to deal with it is to either return home for a time or slow down. You have to travel with your whole heart.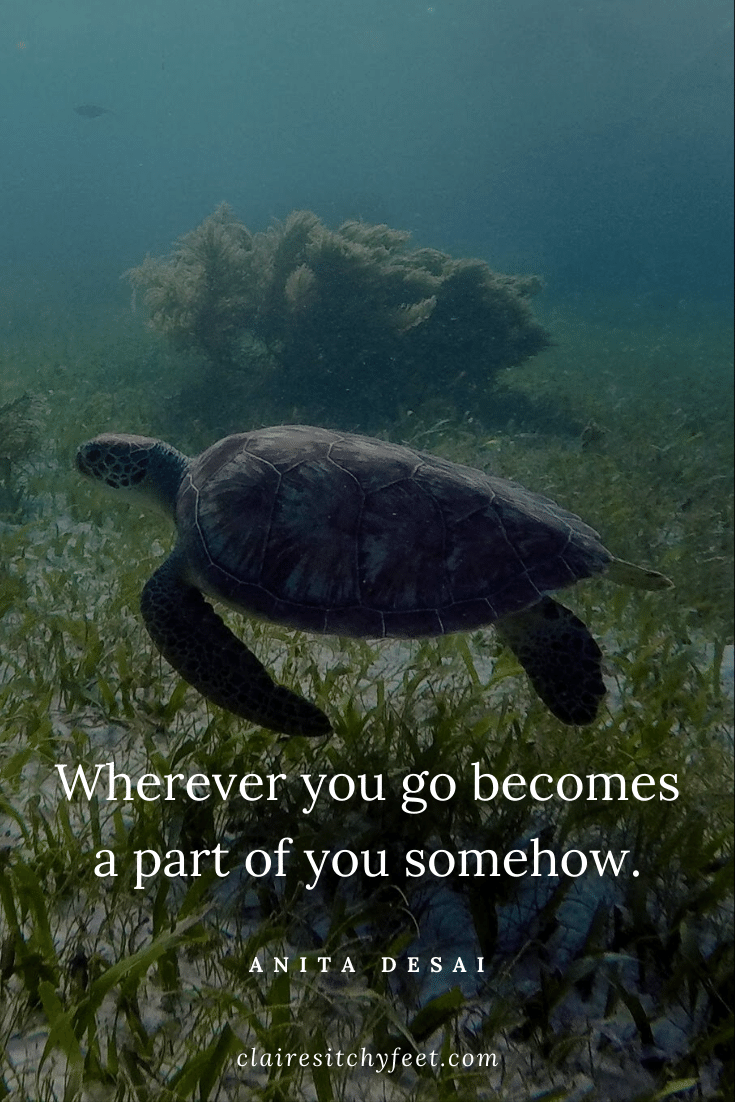 "Wherever you go becomes a part of you somehow." Anita Desai
Yes to this travel quote! I can honestly say that each country and place I've visited has helped to shape me as a person. Each only of them holds a place in my heart. Even the places I really didn't enjoy traveling too has helped to shape me somehow.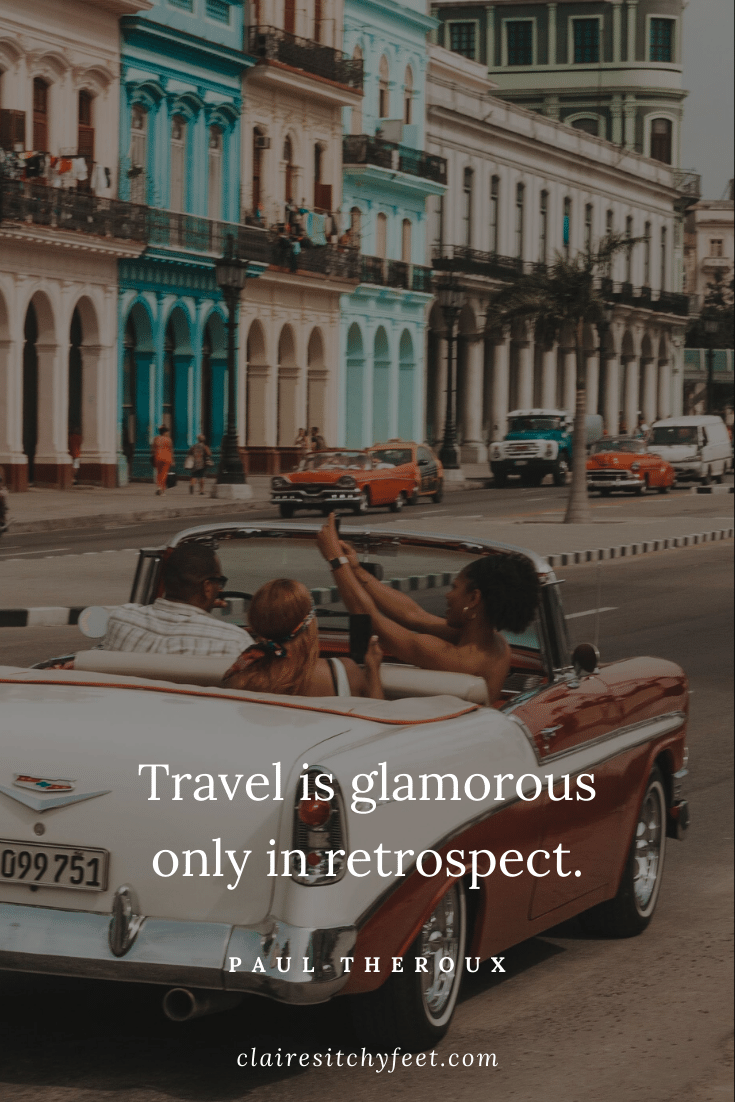 "Travel is glamorous only in retrospect." Paul Theroux
I love this quote as it is so true! I feel like 99% of the time travel is anything but glamourous. But however, the stories we travelers spin after the adventure is over adds a whole level of glam to it.
"Live with no excuses and travel with no regrets" Oscar Wilde
Short and simple life a life with no regrets. I know the only things I regret are the things I didn't do because of fear. So let this quote remind you to never let fear hold you back from living a full life (full of travel of course).
"The world is changed by your example, not your opinion." Paul Coelho
I live this quote and I think it is so important to remember. Your actions do effect change so always remember that in whatever you do.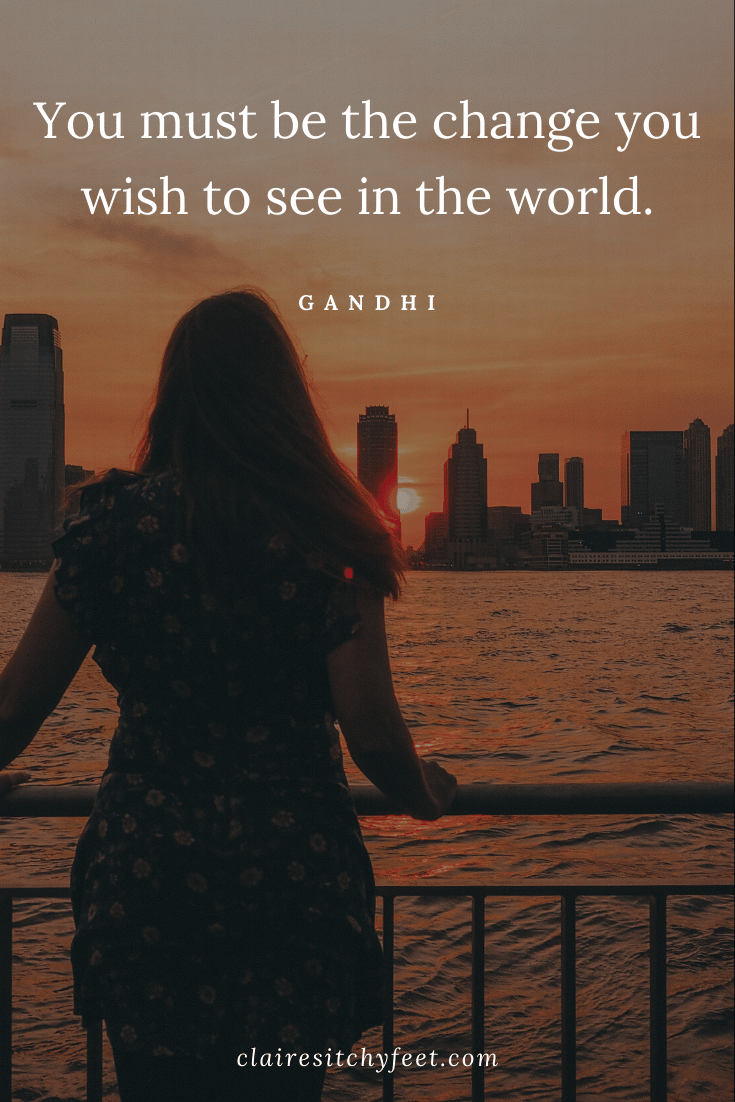 "You must be the change you wish to see in the world." Gandhi
This one is following on from the quote above really. Don't just speak about change, be change. Let your actions speak and help to make the world a little better.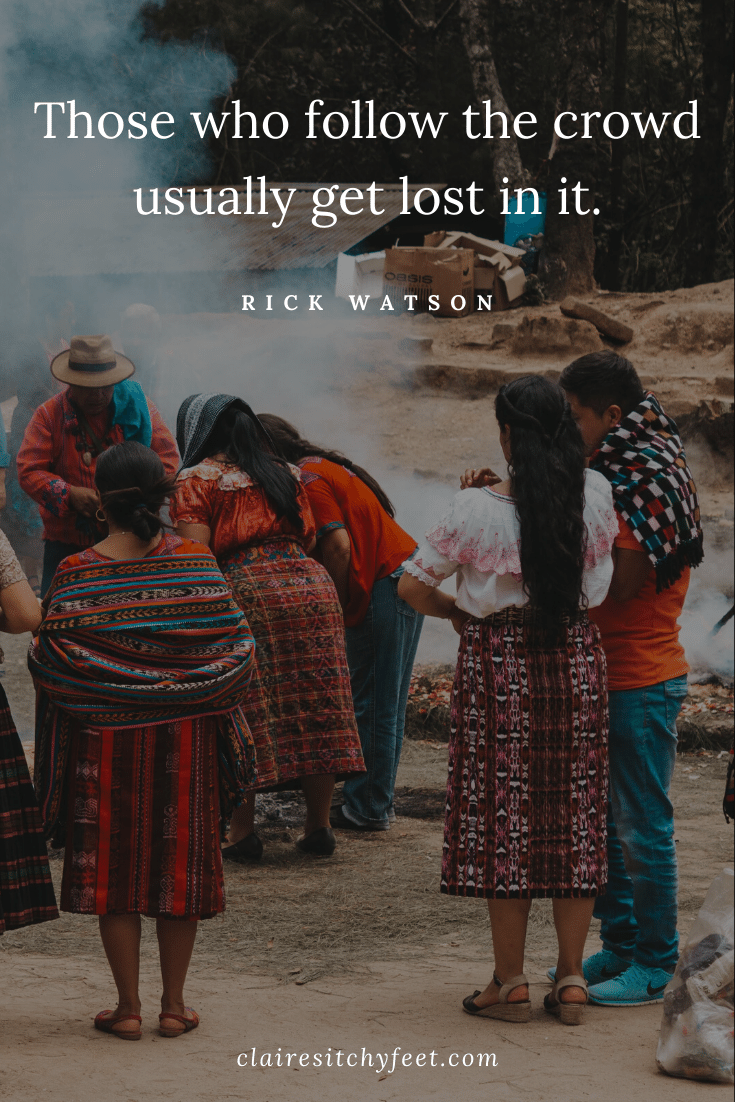 "Those who follow the crowd usually get lost in it." Rick Watson
If I'd followed the crowd I'd still be miserable in the UK right now. I'm so glad that I took the decision to break free from the norm and live this life full of travel and new experiences.
"Paris is always a good idea" Audrey Hepburn
Ok so I've never actually been to Paris, but I decided this quote should still be here. Because, Paris!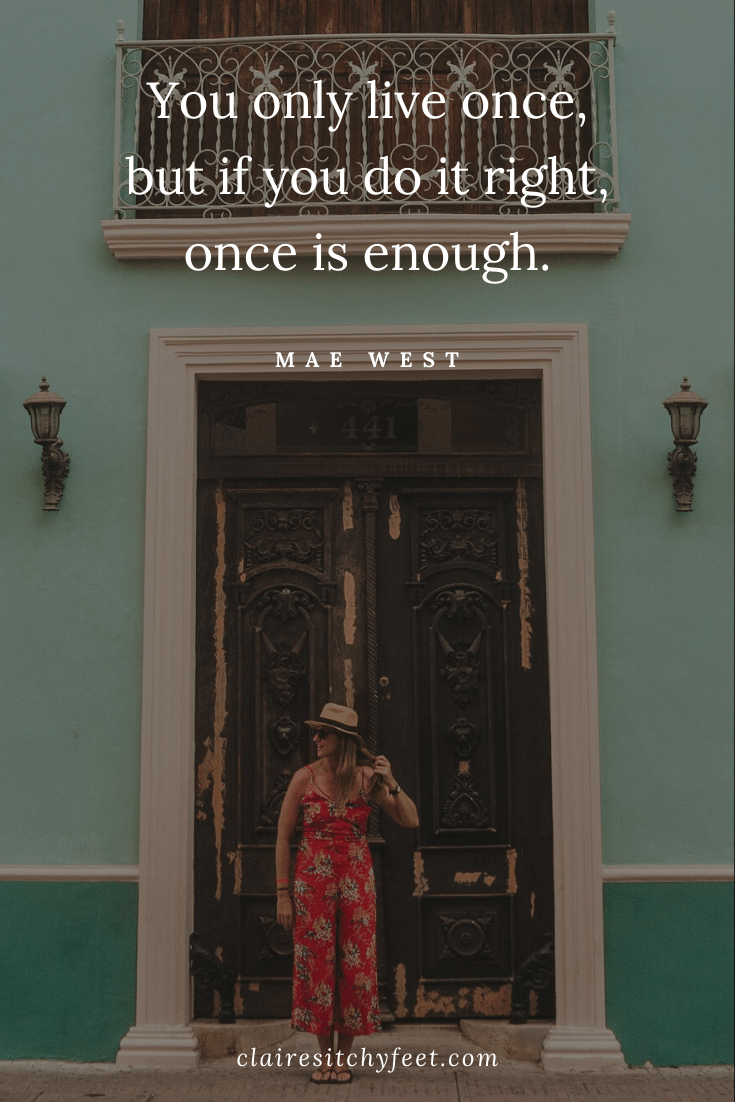 "You only live once, but if you do it right, once is enough." Mae West
This is my life motto I think. I want to live a life so full that if I die tomorrow I know I did everything I could to have the best life for me. I feel wholehearted that I'm doing this. How about you? This Instagram worthy quote is sure to inspire.
"It is better to see something once than to hear about it a thousand times." Asian Proverb
There are so many places I feel this is true for that I've traveled to. It's impossible to ever explain to someone the magic of scuba diving or just what it feels like to stand on an erupting Volcano or trek through the jungle to find a Lost City.
4 Travel with friends Quotes to use on Instagram
Looking for the perfect travel with friends quote to use as your Instagram caption? I got you!
"A journey is best measured in friends, rather than miles." Tim Cahill
Of course, I had to use a picture of me and my Instagram BFF @by.karinabravo for this one. I have et the most incredible friends during my years of travel and they are so ingrained in my memories and feelings towards that place.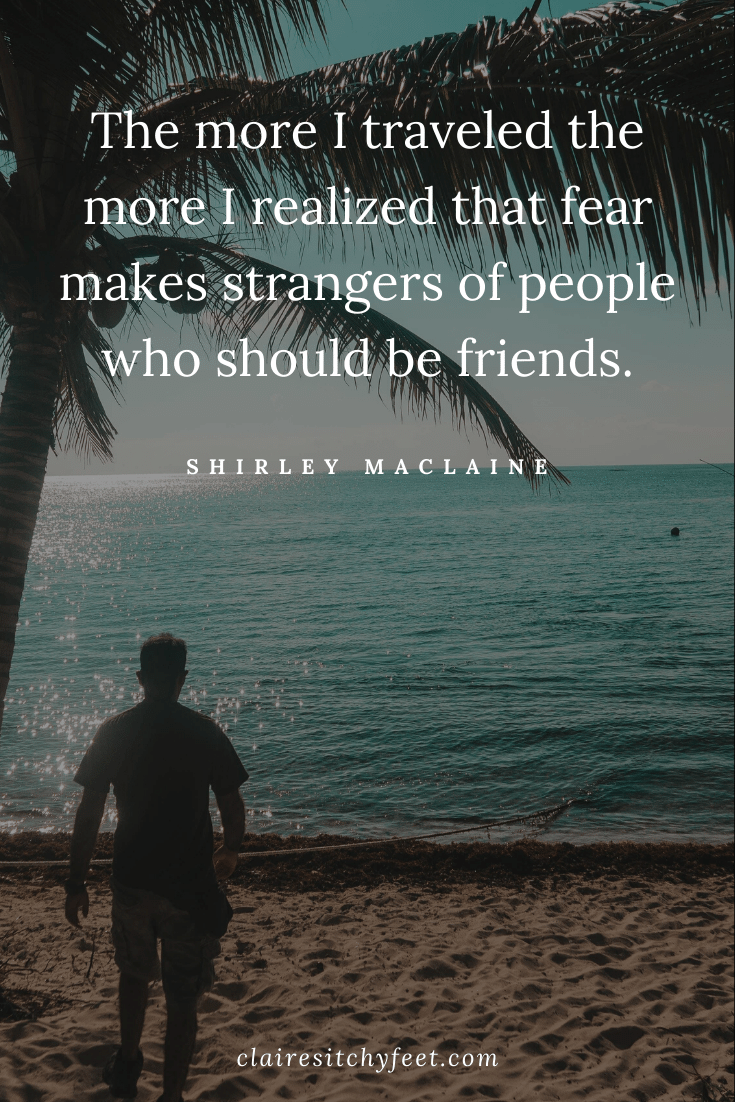 "The more I traveled the more I realized that fear makes strangers of people who should be friends." Shirley MacLaine
This short quote is so true. So many of the wonderful people I've met traveling are people in my normal day to day no travel life I probably never would have even spoken to.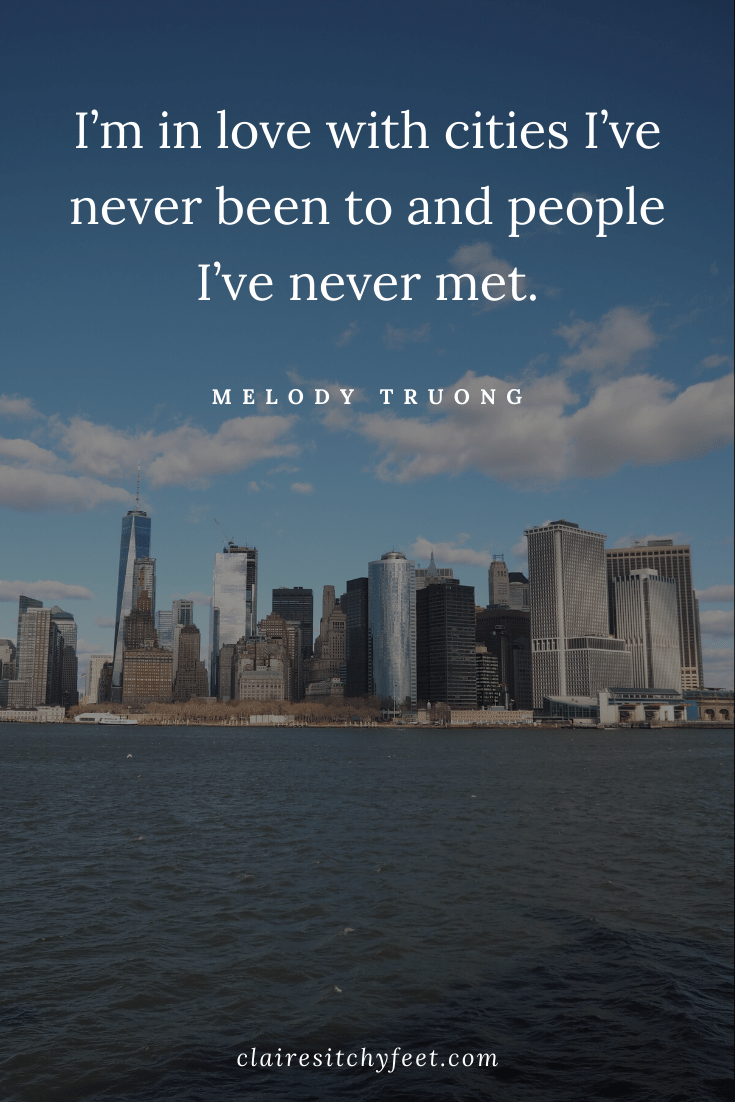 "I'm in love with cities I've never been to and people I've never met." Melody Truong
I really do love this quote and it's the perfect Instagram caption for use before embarking on a journey or reminiscing about meeting friends while traveling.
"Never go on trips with anyone you do not love." Hemmingway
This is so bloody true! I don't know, maybe it's because I'm a solo traveler and don't like traveling with people for long anyway. But I have been on too many vacations with people that I've wanted to kill/ run away from after a few days. Be careful of who you travel with folks!
15 Quotes about adventure and love for Instagram
Looking for some cool adventure captions for Instagram or quotes about travelling alone? This is where you will find some of the best ones to use on your Instagram.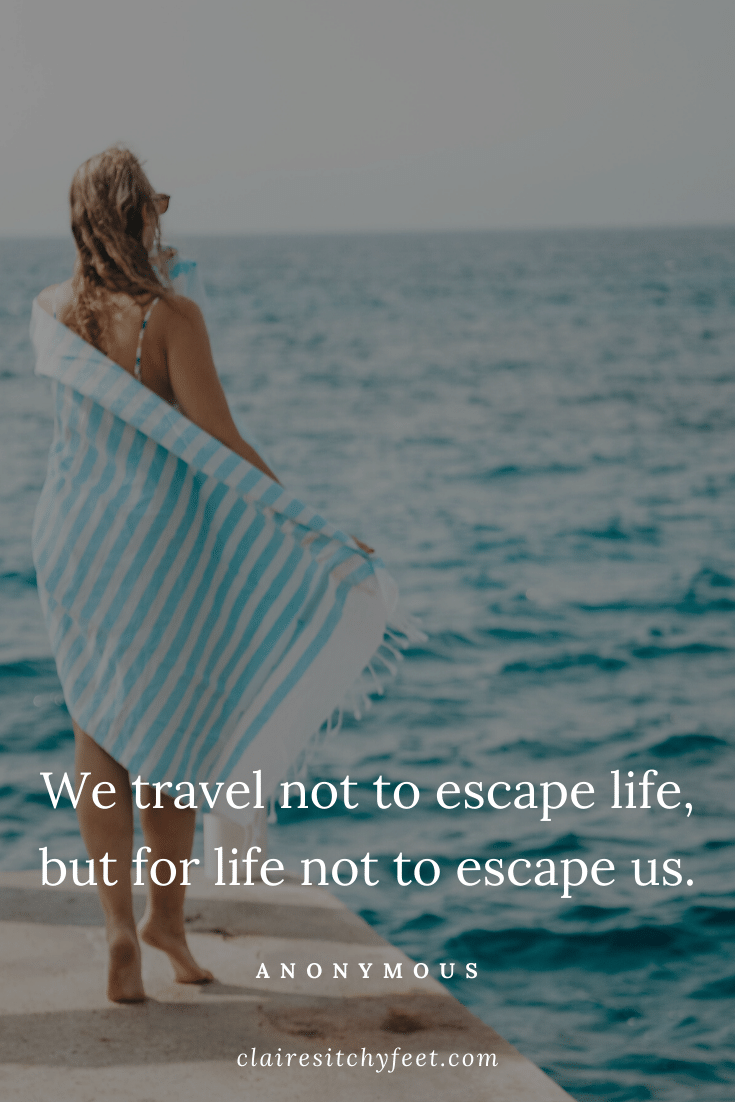 "We travel not to escape life, but for life not to escape us." Anonymous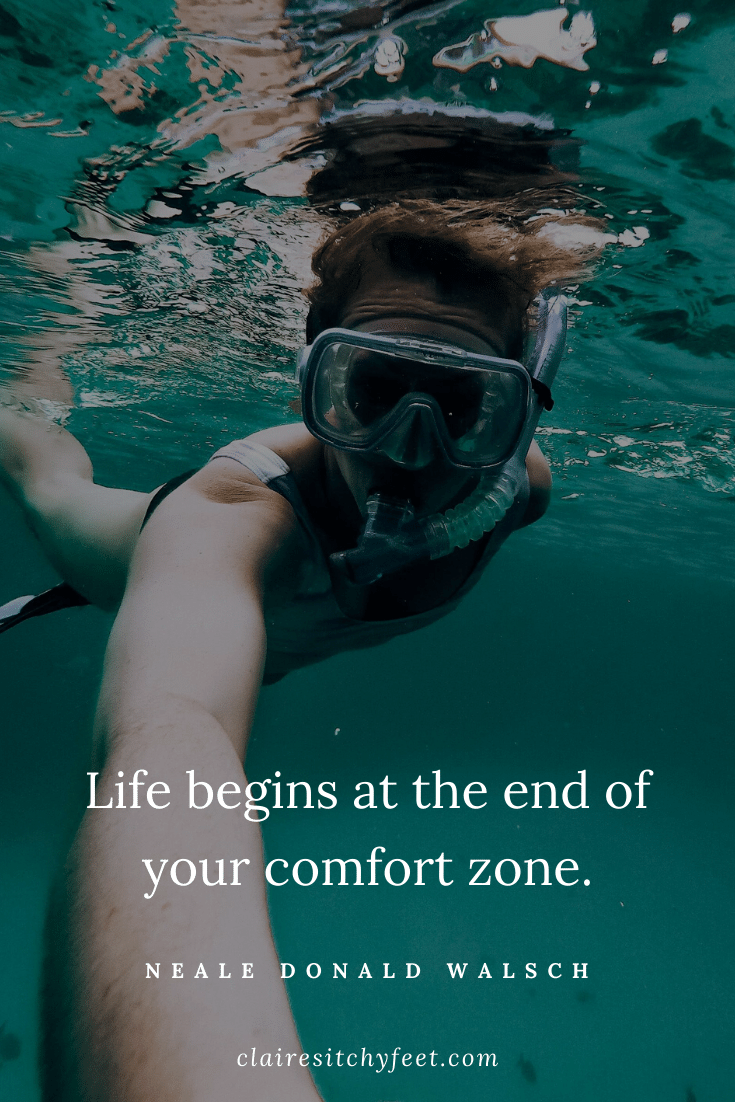 "Life begins at the end of your comfort zone." Neale Donald Walsch
"The world is a book, and those who do not travel read only one page." Saint Augustine
"Remember that happiness is a way of travel – not a destination." Roy M. Goodman
"Two roads diverged in a wood and I – I took the one less traveled by." Robert Frost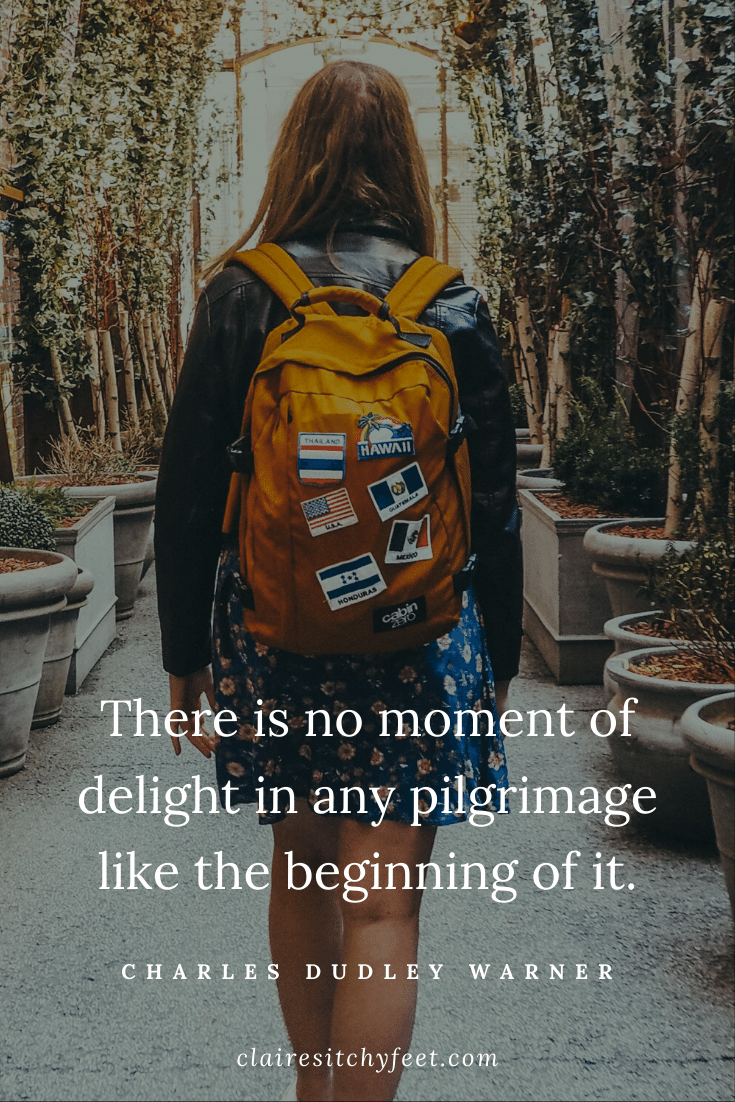 "There is no moment of delight in any pilgrimage like the beginning of it." Charles Dudley Warner
"We travel for romance, we travel for architecture, and we travel to be lost." Ray Bradbury
"If you think adventure is dangerous, try routine, it's lethal" Paul Coelho
"Great things never came from comfort zones." Anonymous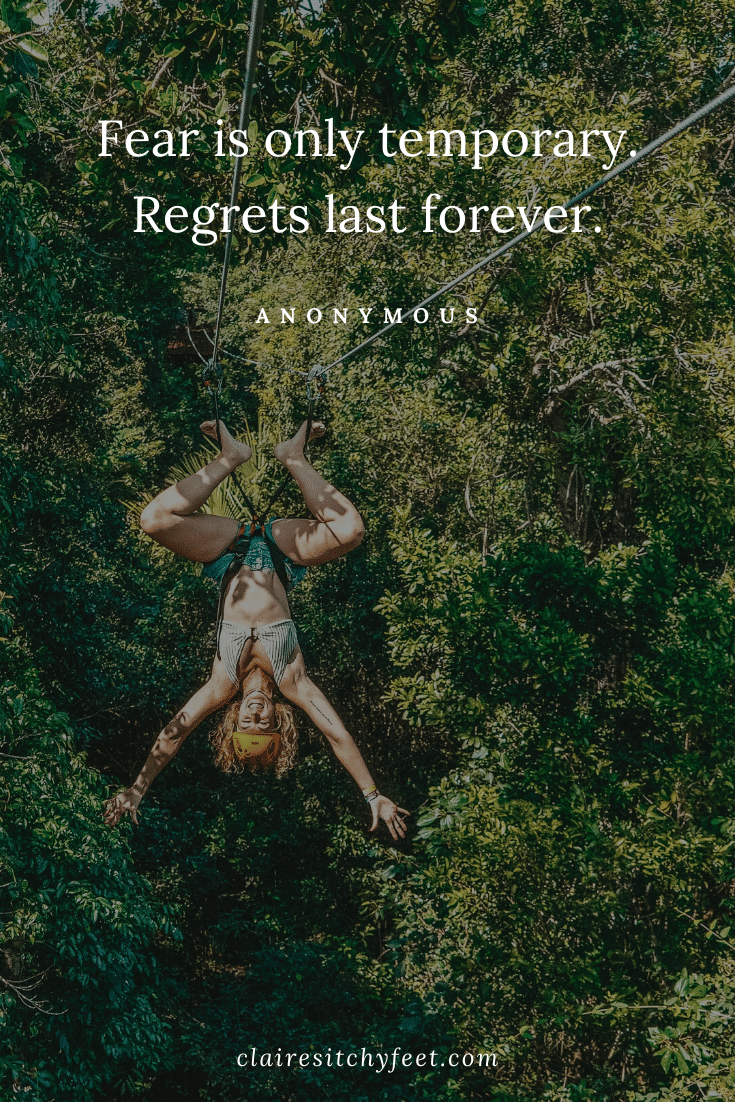 "Fear is only temporary. Regrets last forever." Anonymous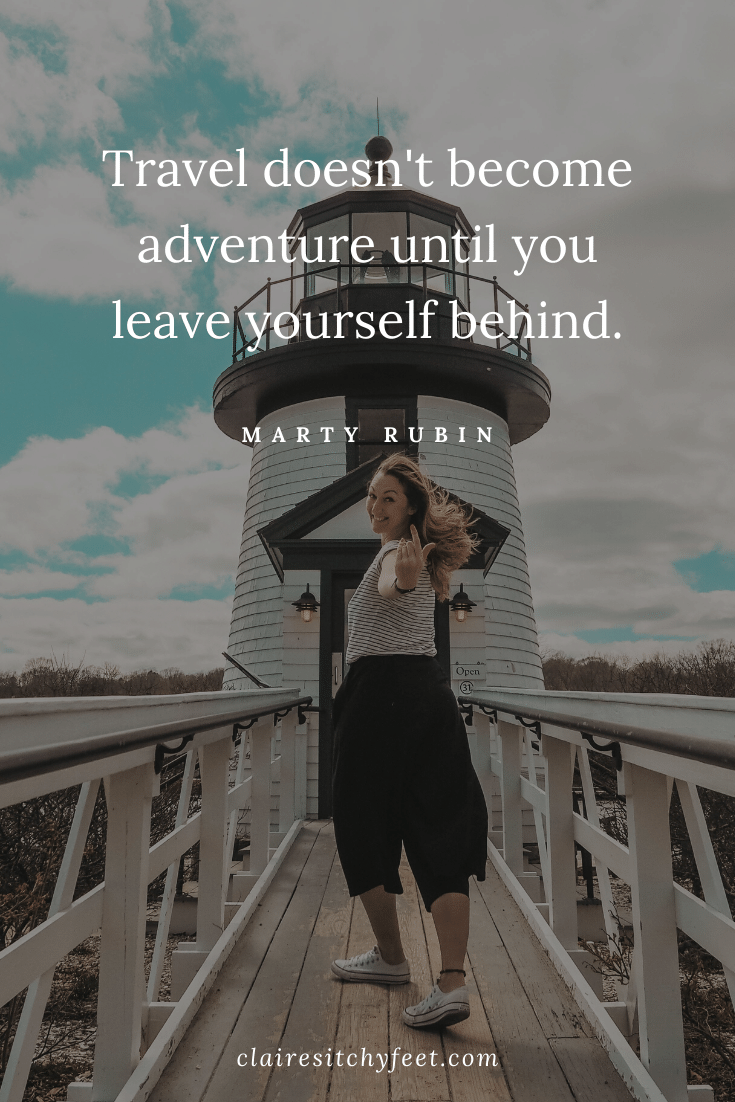 "Travel doesn't become adventure until you leave yourself behind" Marty Rubin
"Climb the mountain so you can see the world, not so the world can see you. " David McCullough
"Jobs fill your pocket but adventures fill your soul." Jamie Lyn Beatty
"When was the last time you did something for the first time?" Anonymous
"It is not the destination where you end up but the mishaps and memories you create along the way." Penelope Riley
15 of My favorite solo travel quotes
Looking for travel alone quotes? These are my favorite quotes that you can use on your Instagram account for your epic solo travel pictures.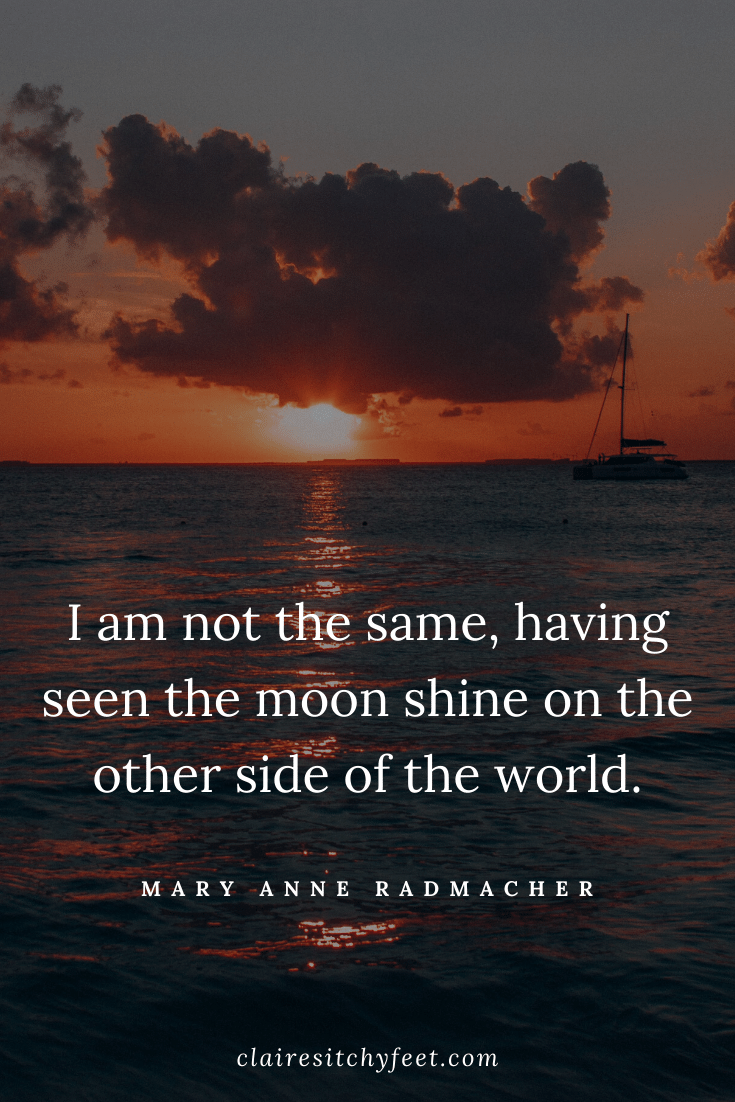 "I am not the same, having seen the moon shine on the other side of the world." Mary Anne Radmacher
"To awaken alone in a strange town is one of the pleasantest sensations in the world." Freya Stark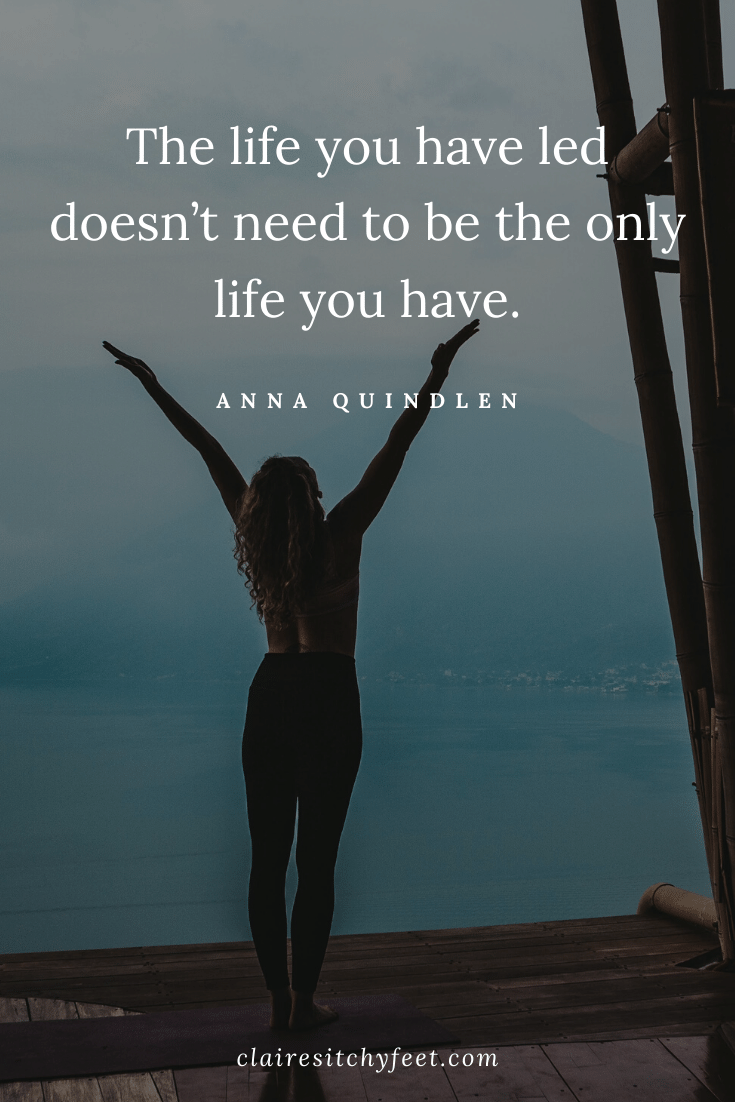 "The life you have led doesn't need to be the only life you have." Anna Quindlen
"With age, comes wisdom. With travel, comes understanding." Sandra Lake
"Traveling – it leaves you speechless, then turns you into a storyteller." Ibn Battuta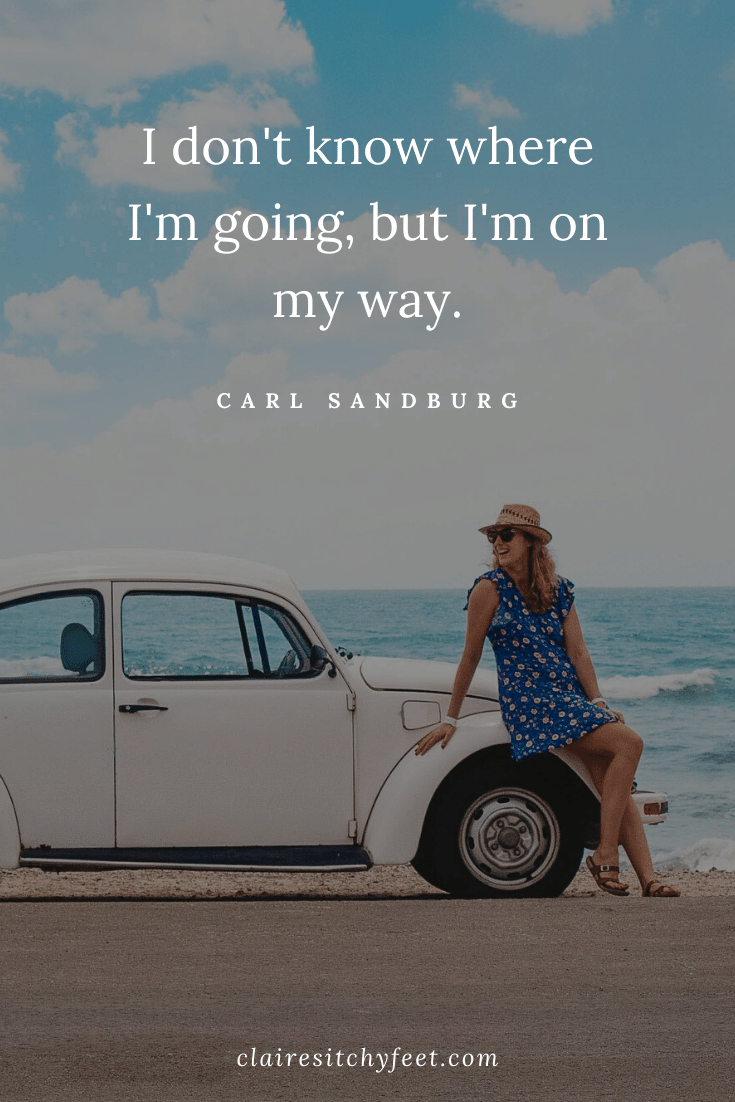 "I don't know where I'm going, but I'm on my way" Carl Sandburg
"I want to make memories all over the world"
"Keep your face always toward the sunshine – and shadows will fall behind you." Walt Whitman
"You go away for a long time and return a different person – you never come all the way back." Paul Theroux
"Travel…the best way to be lost and found at the same time." Brenna Smith
"You can shake the sand from your shoes, but not from your soul." Anonymous
"The biggest adventure you can ever take is to live the life of your dreams" Oprah Winfrey
"Once a year, go someplace you've never been before." Dalai lama
"Traveling allows you to become so many different versions of yourself." Anonymous
"Traveling is not something you're good at. It's something you do, like breathing." Gayle Foreman
10 Journey Quotes
Starting your epic journey? Use one of these journey quotes to share with your Instagram fam.
"If you reject the food, ignore the customs, fear the religion and avoid the people, you might better stay at home." James Michener
"To travel is to discover that everyone is wrong about other countries." Aldous Huxley
"Our battered suitcases were piled on the sidewalk again; we had longer ways to go. But no matter, the road is life." Jack Kerouac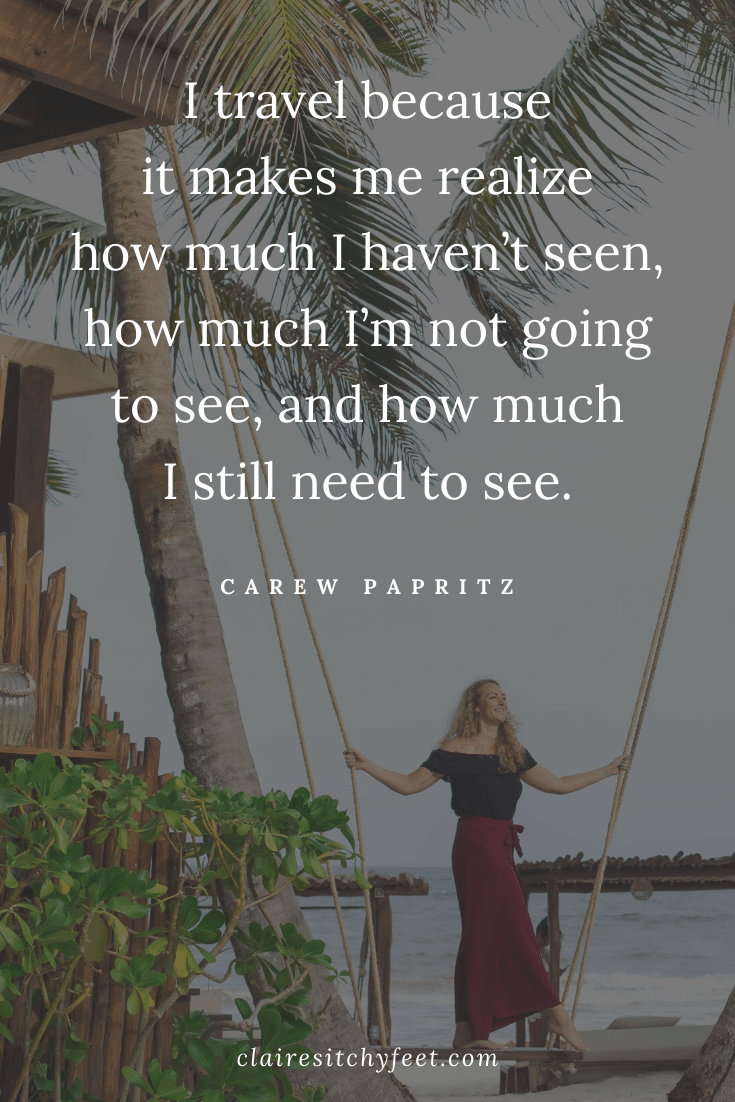 "I travel because it makes me realize how much I haven't seen, how much I'm not going to see, and how much I still need to see." Carew Papritz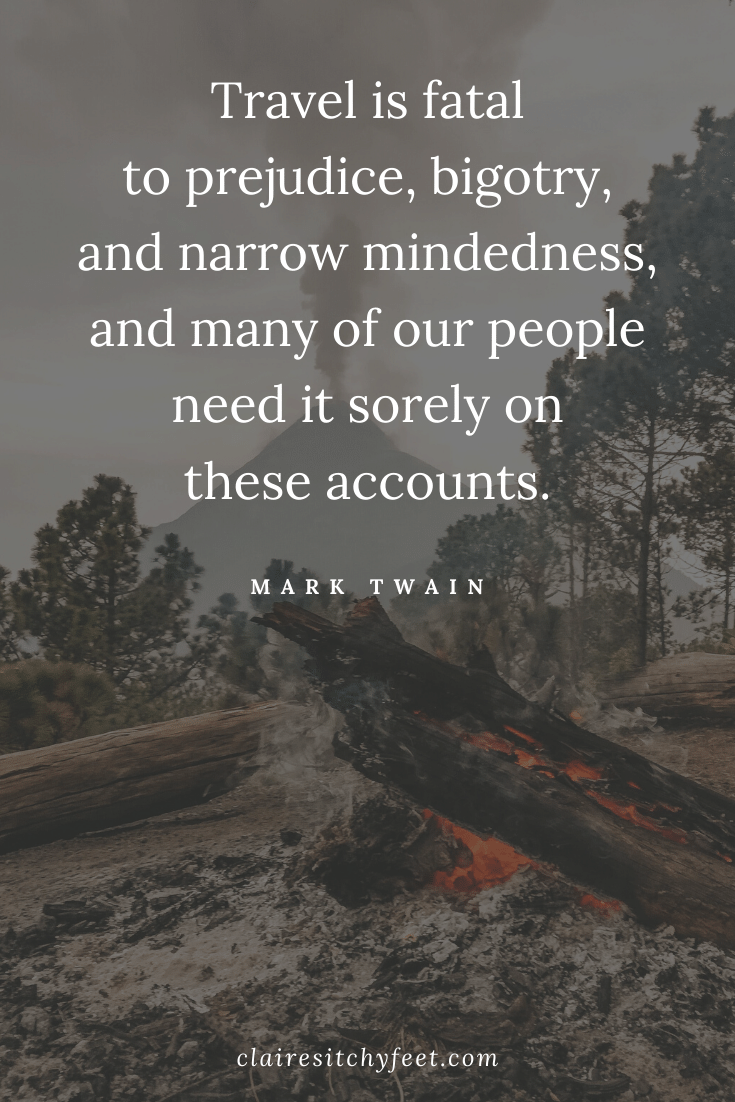 "Travel is fatal to prejudice, bigotry, and narrow mindedness, and many of our people need it sorely on these accounts." Mark Twain
"The real voyage of discovery consists not in seeking new landscapes, but in having new eyes." Marcel Proust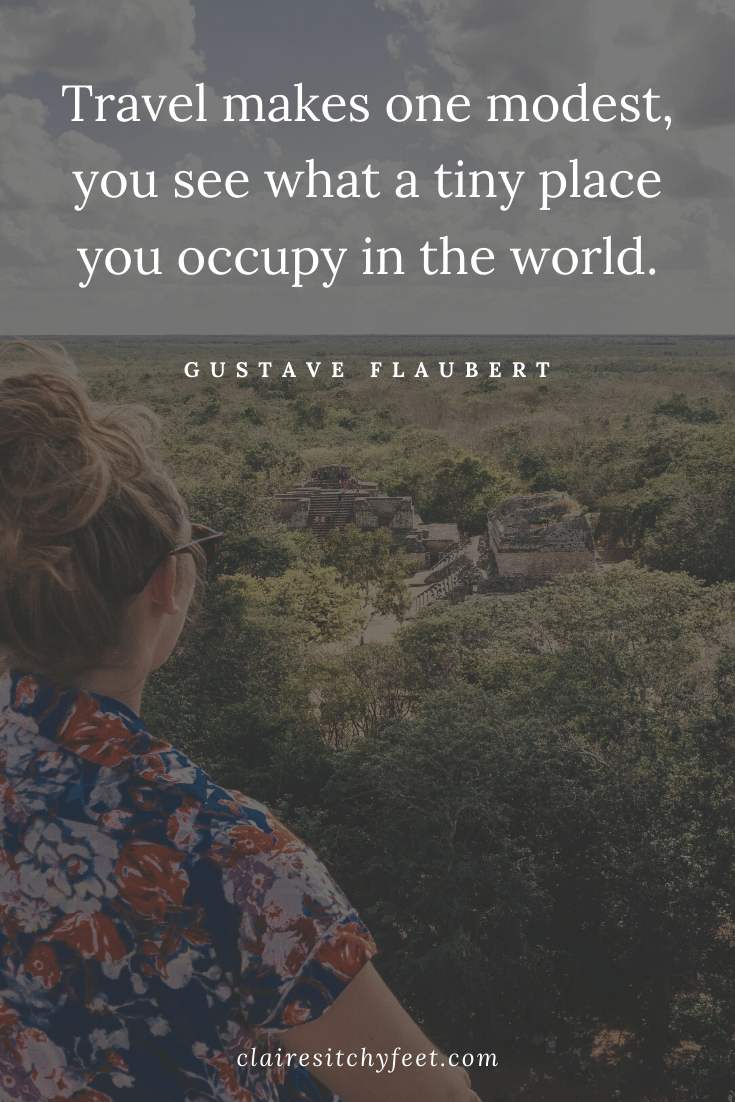 "Travel makes one modest, you see what a tiny place you occupy in the world." Gustave Flaubert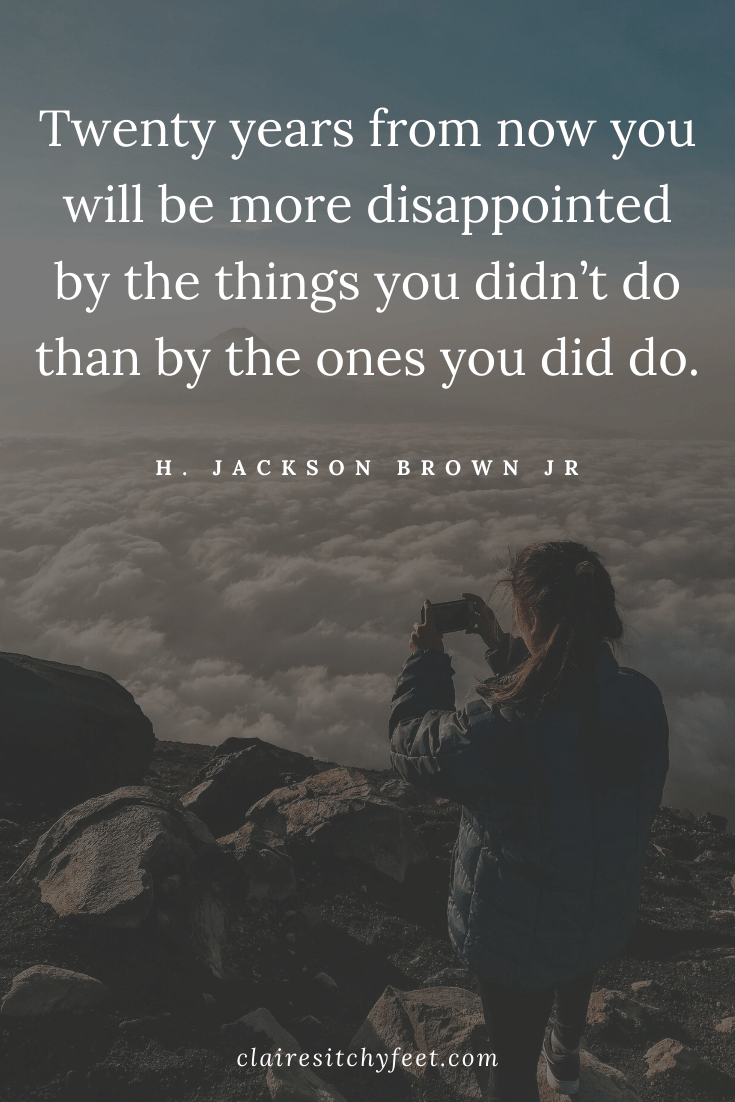 "Twenty years from now you will be more disappointed by the things you didn't do than by the ones you did do" H. Jackson Brown jr
"Like all great travellers, I have seen more than I remember and remember more than I have seen." Benjamin Disraeli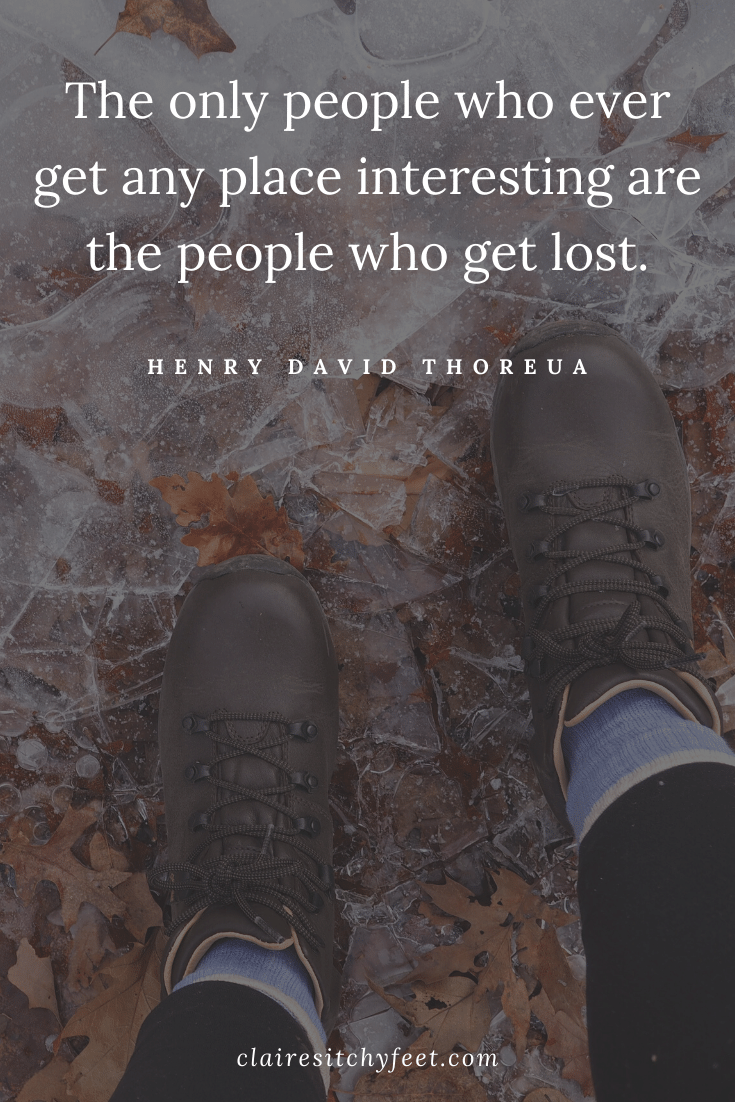 "The only people who ever get anyplace interesting are the people who get lost." Henry David Thoreau
And that's a wrap! PHEW that's a lot of epic quotes about travel that you can now use on your Instagram or just to inspire your next trip! Remember to pin your faviourite quotes for later travel fans!
Are you ready to book your trip?  To help you get the best deals and service here are the companies that I personally use to book all of my travel online. I always shop around before booking anything, but these are my tried and tested starting places.