Limassol – just like Cyprus itself – is a beautiful place with so much to offer. The beaches are stunning, and the nightlife is great, but there's just something about Limassol that keeps you coming back for more–its food. There are so many amazing restaurants in Limassol, it's hard to pick just one or two favorites. That's why I've decided to share my top restaurants in Limassol with you today.
Limassol is home to a number of great restaurants, offering visitors and local diners the best food in all of the island's capital city. Whether you're looking for seafood or something more upscale, there's plenty to choose from. If you're planning a trip and need help picking a restaurant that fits your family's needs, take some time to peruse the following list of my favorite Cyprus Limassol restaurants. From classic seafood restaurants to romantic candlelight dinners, I've got you all covered!
When it comes to food in Limassol, there's nothing quite like a visit to the Mediterranean. From fresh seafood to grilled meats and homemade pastries, you can taste the difference here! The island is famous for its fine cuisine, so much so that UNESCO named it one of its World Heritage Sites back in 2012.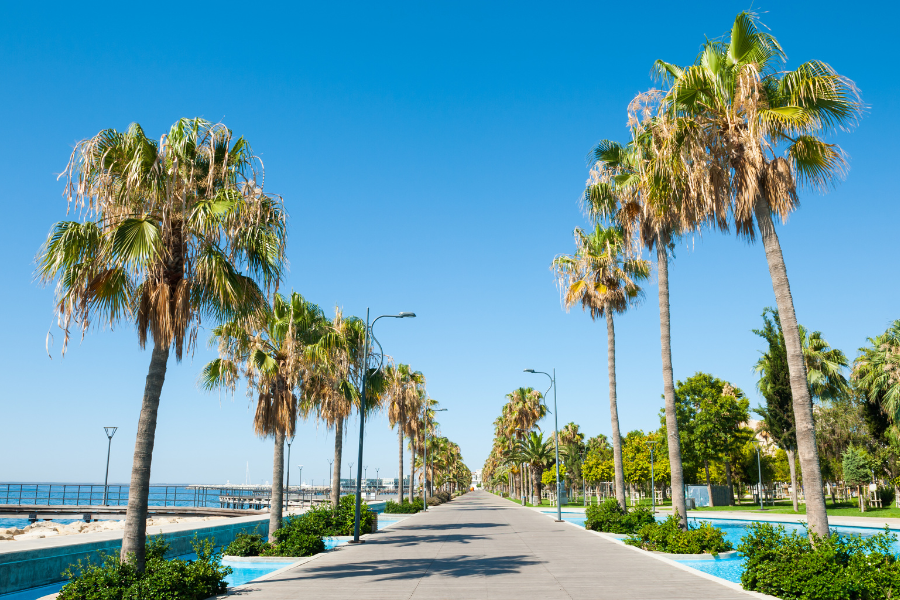 It is often said that if you want to know the best places to eat in Limassol, ask a local. You may be surprised by their response but this city is full of surprises and when it comes to food, there are a number of options – both traditional and modern – to choose from.
So, if you're visiting Limassol, make sure you don't miss out on these excellent restaurants!
Did You Get Travel Insurance Yet?

If 2020 taught us anything, it's that you need to be prepared for anything!

The Insurance companies I personally recommend are Hey Mondo, Passport Nomads, Safety Wing, and Travel Insurance Master

Hey Mondo is great if you are looking for a great value flexible policy. They offer single-trip cover, annual multi-trip cover, and long-term travel cover.

Passport Nomads provides the most comprehensive cover for Digital Nomads. If you find yourself in need of medical care you just contact them and they will pre-load your card with the funds to cover your treatment, meaning you won't need to pay out of pocket and then put in a claim later.

Safety Wing is great value with monthly cover starting at $39. It's super easy to use and it just renews each month. I currently use them as they offer me free cover for my son as part of my policy.

I also use Travel Insurance Master for short trips.

Read my full travel insurance post here where I go into detail about all 4 companies.
The Best Restaurants in Limassol, Cyprus
1. Boho Restobar (old town)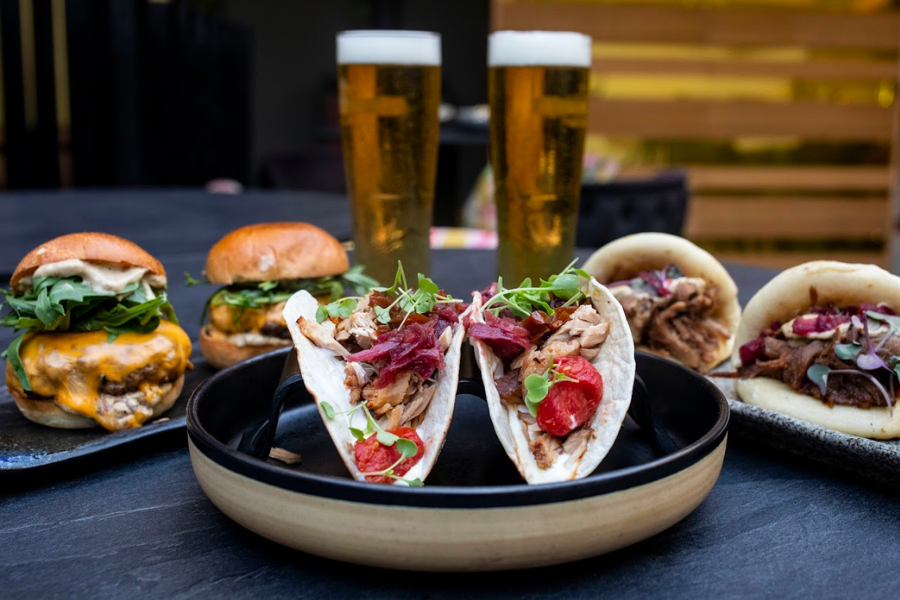 Boho is known for its splendid seafood cuisine, but you will also find that this restaurant has options for gluten-free eaters, too. With such high-quality food and service, it's no wonder that the restaurant is full most nights with locals and tourists alike.
2. Sailor's Rest (St. Raphael Resort)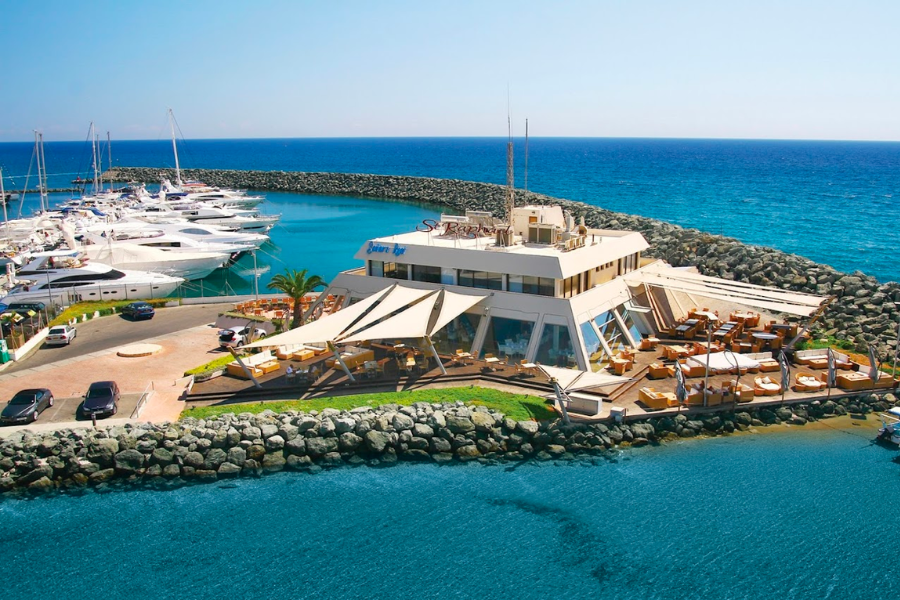 Sailor's Rest offers some good food with amazing views and lovely service. The menu has something for everyone with plenty of vegetarian options available too. The staff are very friendly, the restaurant is clean and tidy and it has a great atmosphere!
3. Limanaki Fish Tavern (Amathus Beach Hotel)
Excellent food and great service. Limanak is known for its splendid seafood cuisine, but you will also find that this restaurant has options for vegetarians too. With such high-quality food and service, it's no wonder that the restaurant is full most nights with locals and tourists alike.
4. Forsos Tavern, Columbia Plaza (family restaurants)
The restaurant has an authentic Cypriot vibe and serves delicious dishes that include traditional Cypriot recipes passed down from generation to generation. The atmosphere is warm and friendly, perfect for families or couples looking to enjoy a meal together in an intimate setting. A must-try!
5. Epsilon Resto Bar (at Limassol Marina)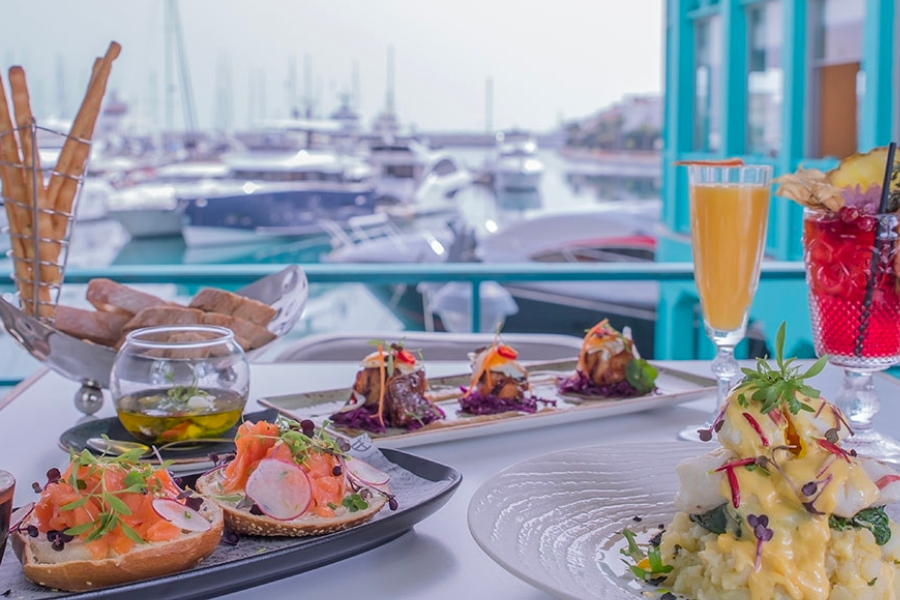 Located in the Limassol Marina, Epsilon is definitely worth a visit as the food is delicious here. I'd highly recommend trying their cheesecake for dessert, it was one of the best ones I've ever had!
Artima Bistro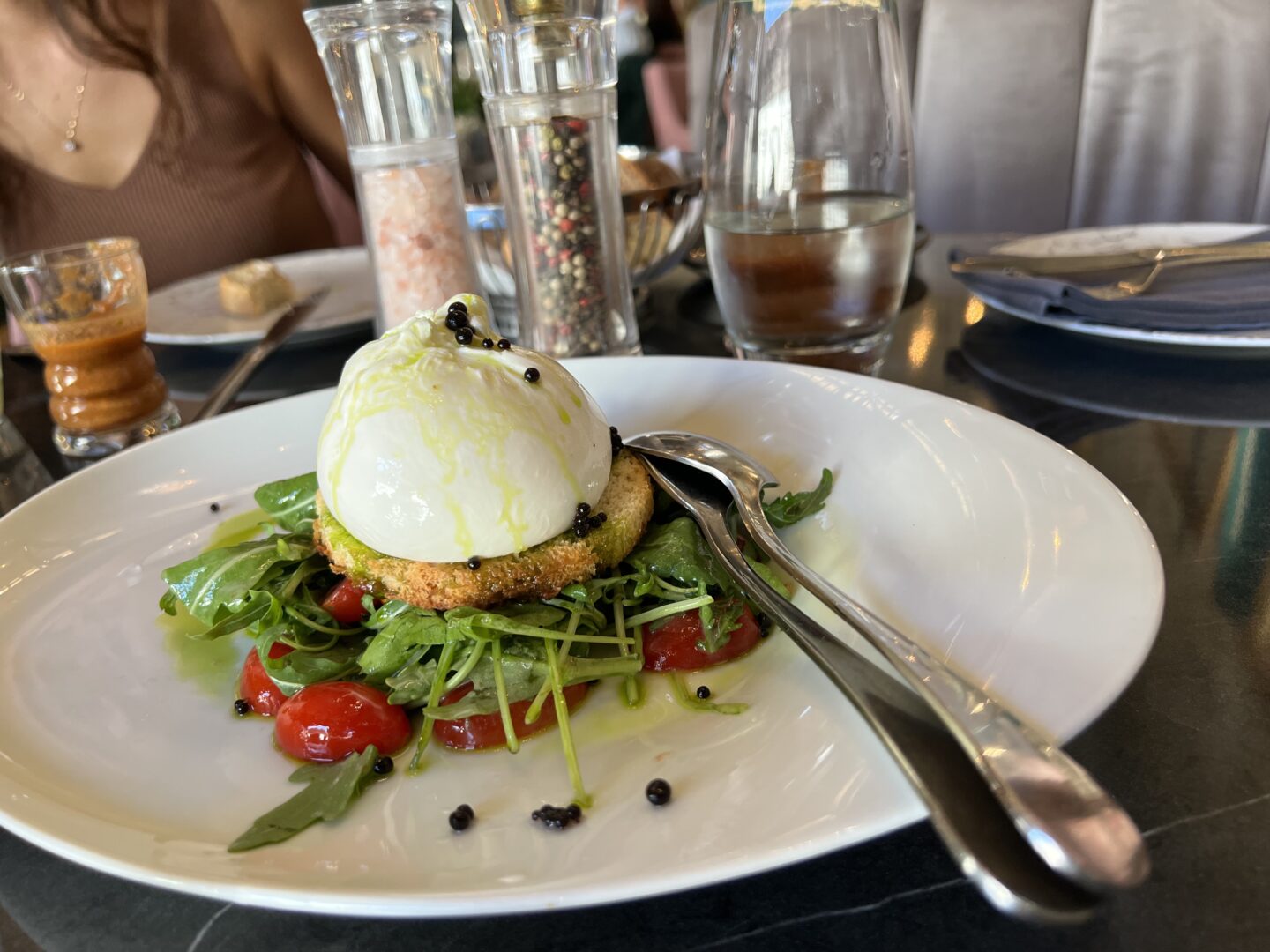 Artima Bistro is a charming restaurant located in the heart of Limassol, Cyprus. The interior decor is stylish and modern, with a touch of rustic charm that adds to the ambiance.
The menu at Artima Bistro features an array of delicious Mediterranean dishes, with a focus on fresh, locally-sourced ingredients.
When we went we were a mix of meat eaters and vegetarians and there really was something for everyone. And don't skip out on dessert! we ordered everything on the menu to share and there were no disappointed dessert eaters at our table!
Karatello Tavern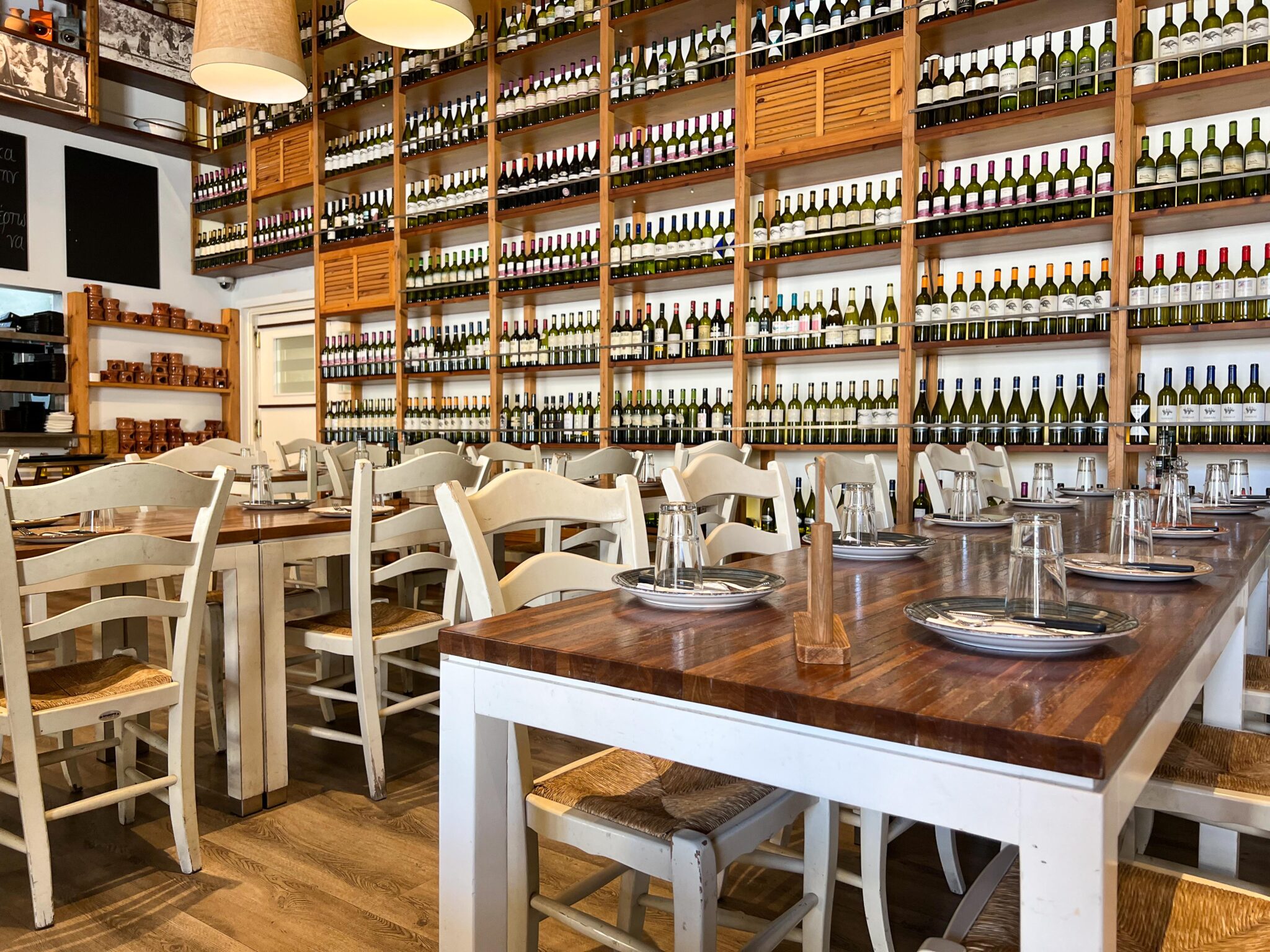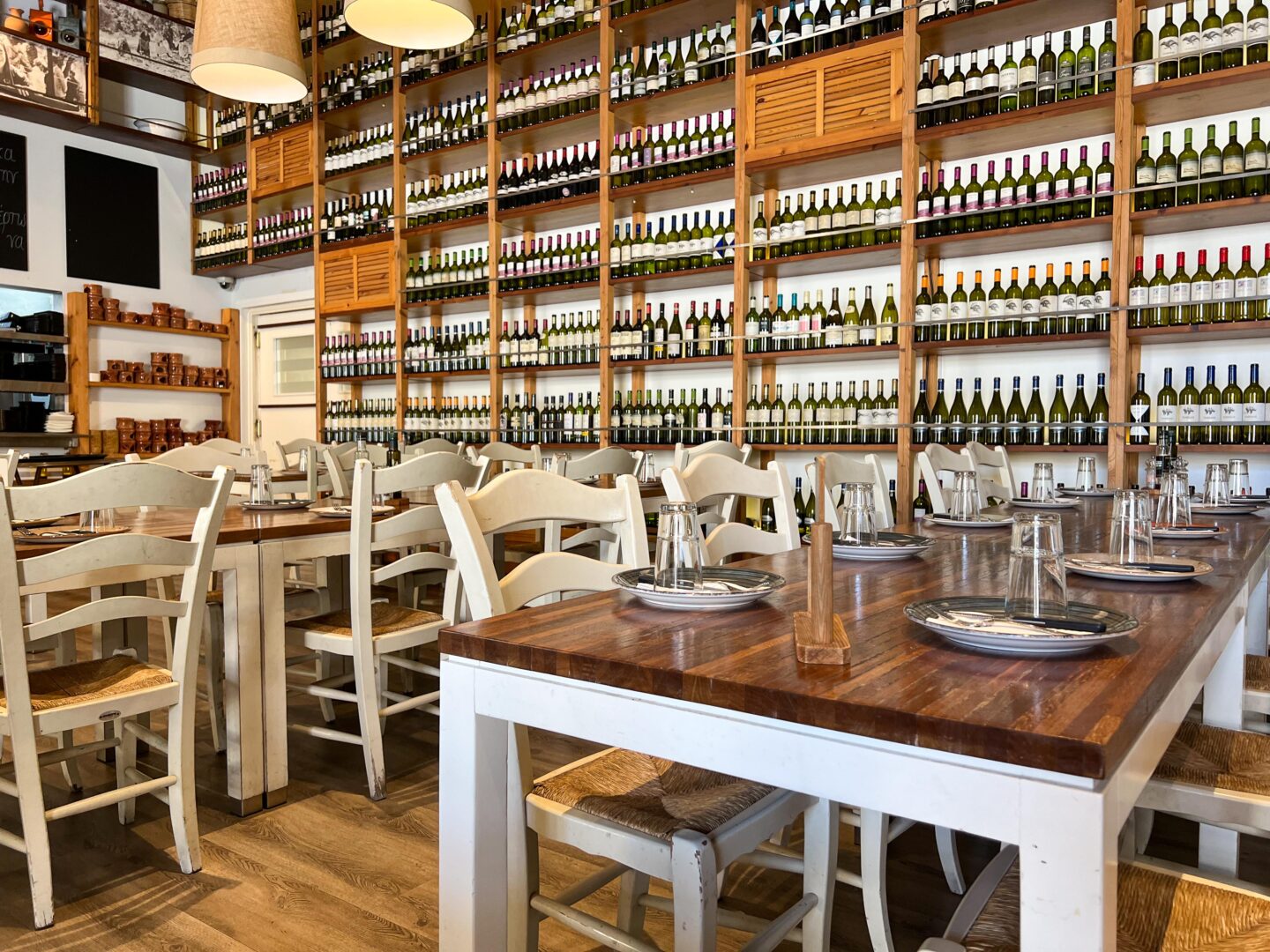 Karatello Tavern is a must-visit restaurant located in Limassol, Cyprus. Known for its delicious traditional Cypriot cuisine and cozy atmosphere, Karatello Tavern offers an authentic dining experience. The restaurant is situated in an old warehouse, which has been beautifully converted into a rustic tavern, featuring exposed brick walls and vintage decor.
The 'thing' to eat at Karatello is the meze! But be sure to go with an empty belly as the portions are generous, and the food is always fresh and flavorful. We ordered Meze for 2 people and by the time the main course was served we were completely full and had to take it with us. I'd recommend ordering meze for 2 for 3-4 people if possible.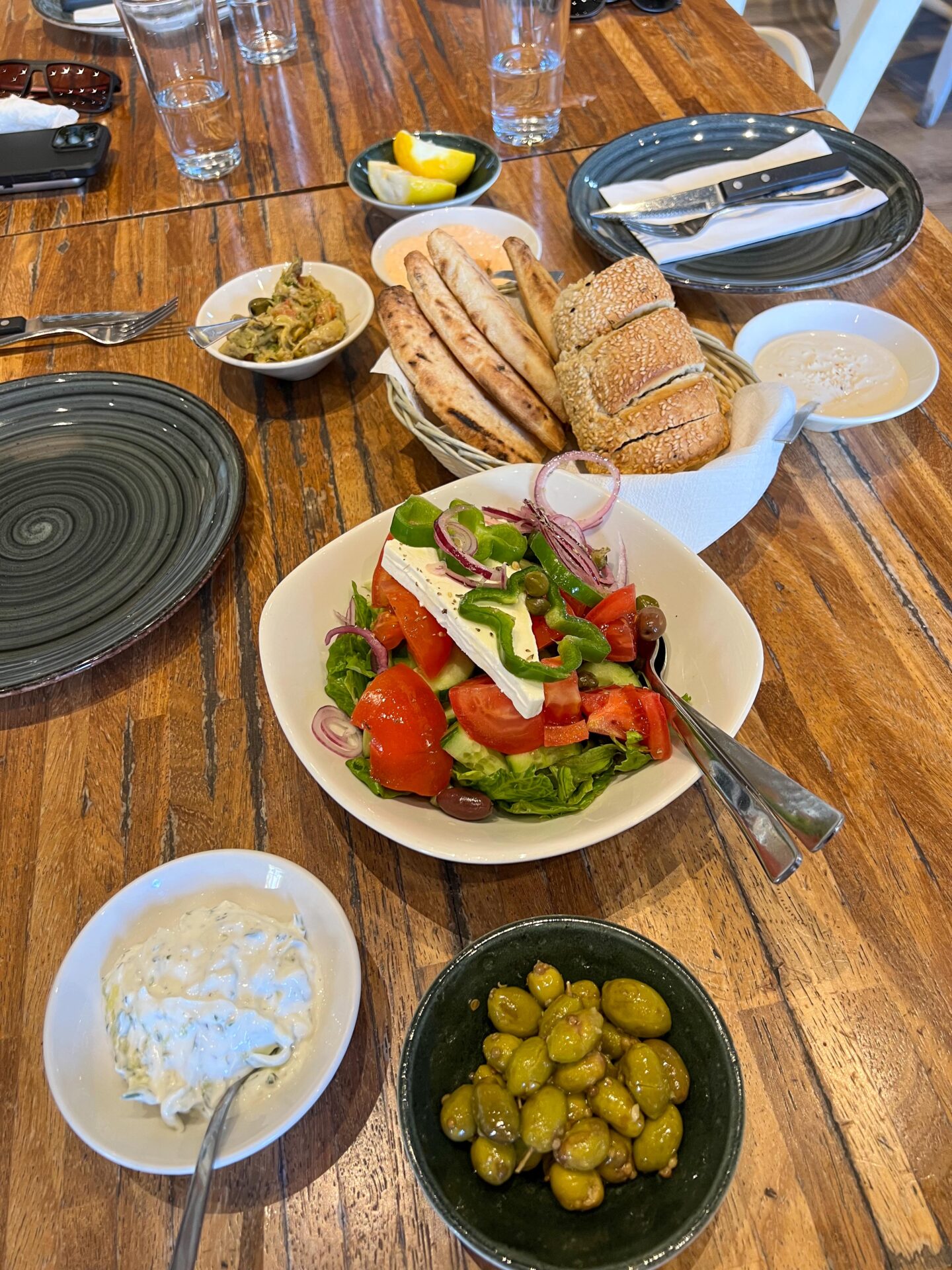 If you're looking for an authentic Cypriot dining experience with great food and a cozy atmosphere, Karatello Tavern is the perfect choice.
Aplostra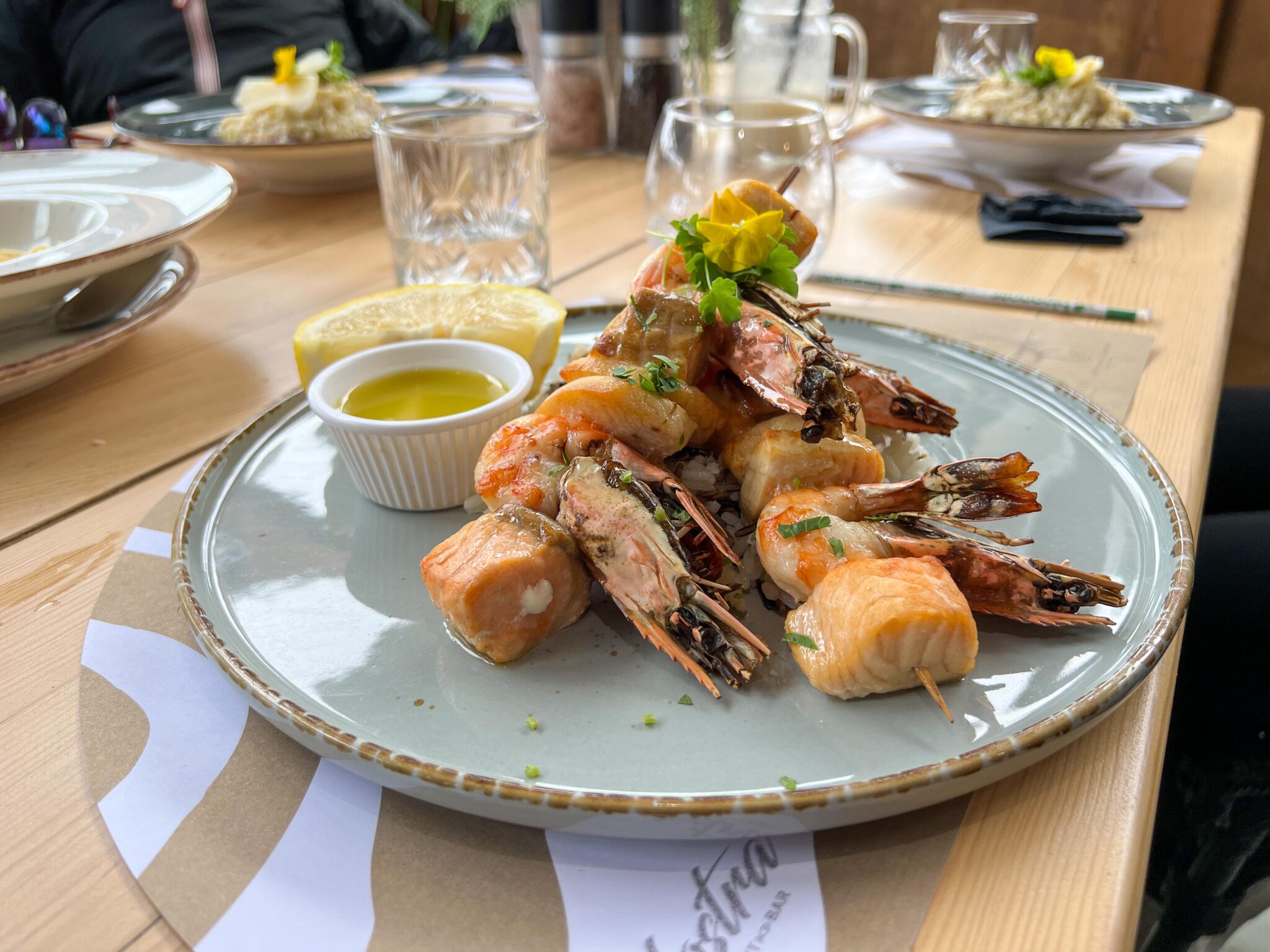 Aplostra is a hidden gem of a restaurant in Limassol, Cyprus, that offers a unique and unforgettable dining experience. This establishment is located on Ladies Mile Beach and is open year around.
The restaurant specializes in contemporary Mediterranean cuisine, offering a wide range of dishes that feature fresh, locally sourced ingredients. Whether you're in the mood for seafood, meat, or vegetarian options, Aplostra has something to satisfy your taste buds.
Even though Apostra is located right on the beach (something you normally pay for), I found the prices very reasonable and the portions were generous. They even had a very full children's menu which my son loved.
Conslusion
All in all, Limassol has a huge variety of restaurants and pubs to choose from, from local taverns with delicious fish to modern eateries that take all your senses by storm. The best place to eat in Limassol is, of course, a matter of taste, but rest assured that with this list of the best restaurants in Limassol, you won't be disappointed.
Pin for later