Filled with green mountains, picturesque waterfalls, and miles of beautiful jungle, northern Thailand must undoubtedly be on your travel bucket list. If you've been planning to visit the country, check out this Northern Thailand itinerary.
Day 1: AYUTTHAYA
Your Bucket List for Ayutthaya:
Easily one of the best places to visit in Thailand, Ayutthaya, once an important hub of world diplomacy and commerce, is now an archaeological ruin. It features remnants of tall prang (reliquary towers) and Buddhist temples of gigantic proportions. All of these show the city's historical scale and architectural beauty.
This can also be converted to a one-day Ayutthaya itinerary if you just want a day trip to Northern Thailand.
Where to Stay in Ayutthaya?
Did You Get Travel Insurance Yet?

If 2020 taught us anything, it's that you need to be prepared for anything!

The Insurance companies I personally recommend are Hey Mondo, Passport Nomads, Safety Wing, and Travel Insurance Master

Hey Mondo is great if you are looking for a great value flexible policy. They offer single-trip cover, annual multi-trip cover, and long-term travel cover.

Passport Nomads provides the most comprehensive cover for Digital Nomads. If you find yourself in need of medical care you just contact them and they will pre-load your card with the funds to cover your treatment, meaning you won't need to pay out of pocket and then put in a claim later.

Safety Wing is great value with monthly cover starting at $39. It's super easy to use and it just renews each month. I currently use them as they offer me free cover for my son as part of my policy.

I also use Travel Insurance Master for short trips.

Read my full travel insurance post here where I go into detail about all 4 companies.
Day 2 – 6: CHIANG MAI
Your Bucket List for Chiang Mai:
Visit the Beautiful Temples
The majority of temples in Chiang Mai are of the Lanna style, which dates from the 13th to the 18th century. They are distinguished by curved timber roofs that tip up at the top.
Take a Trip to Bua Thong Waterfall
Bua Tong also called the Sticky Waterfalls, is one of the most unique spots you'll ever see in Thailand. These waterfalls, approximately an hour and a half drive north of Chiang Mai's Old City, are not only magnificent and beautiful. They also allow you to climb right up the rocks into the approaching falling water.
Sneak Into Veranda High Resort's Infinity Pool
Veranda High Resort is a luxurious tranquil hotel in Hangdong, just outside of Chiang Mai. The resort is a little remote. However, it is ideal for people seeking relaxation. The hotel boasts a gorgeous lobby, especially at night, and a wonderful setting. The view from the infinity pool is breathtaking as well.
Get a Massage From an Ex-prisoner
The Thai Correctional Vocation Center teaches women who are about to be released the skill of Traditional Thai massage and preserves a percentage of the money earned for them when they are freed.
Get Your Own Sak Yant Tattoo From a Thai Monk
Sak Yant tattoos are thought to bestow mystical qualities such as luck, money, good health, family, and protection. Originally, Buddhist monks tattooed soldiers in need of protection and power during combat. Nowadays, anybody can today obtain one.
Food is the best method to learn about a country's culture. Learn more about Thai cuisine and the culture of the Akha hill tribe during a cooking lesson in Chiang Mai. This class is ideal for both foodies and first-time tourists.
Hotels in Chiang Mai: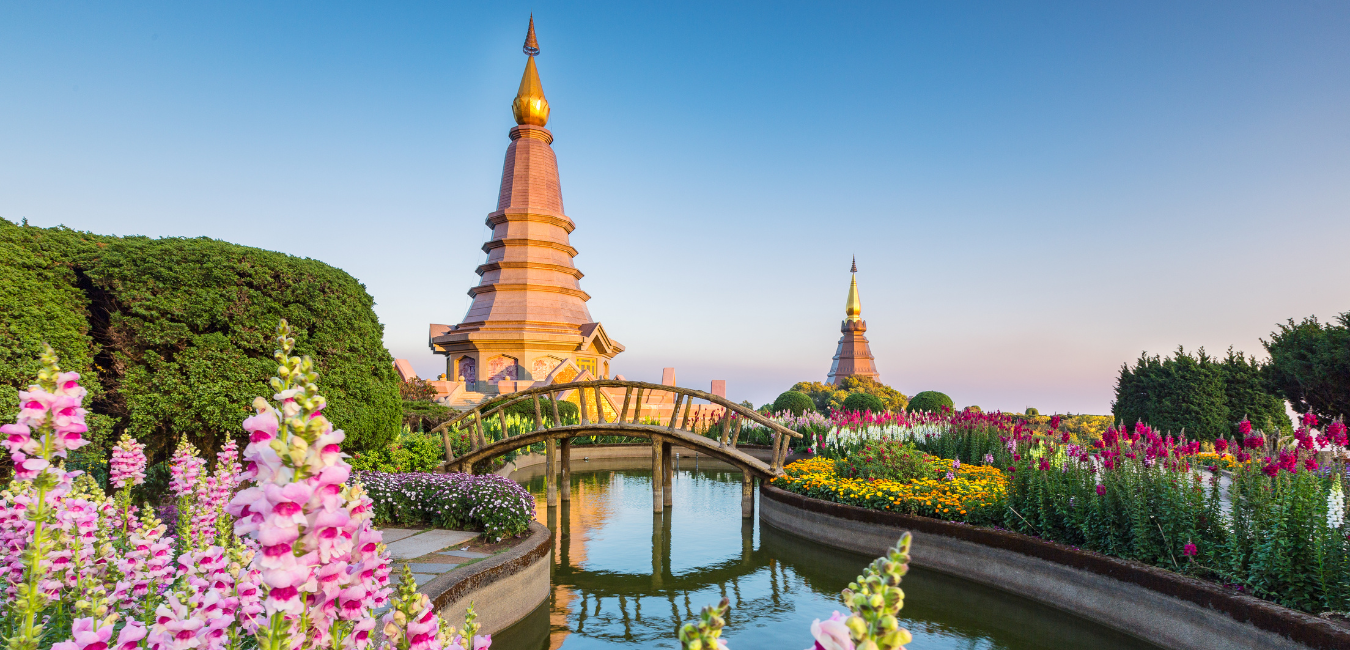 Day 7: MAE HONG SON
Mae Hong Son is a remote province in the mountains of Northern Thailand, bordering Myanmar, and is home to hill tribes such as the Shan and Hmong.
Your Bucket List for Mae Hong Son:
Ride the Mae Hong Son Loop
Follow the Mae Hong Son Loop to see all the views of the province. Travelers usually rent motorbikes and spend a few days riding through the countryside, stopping at waterfalls, mountains, and small towns along the way.
Where to Stay in Mae Hong Son?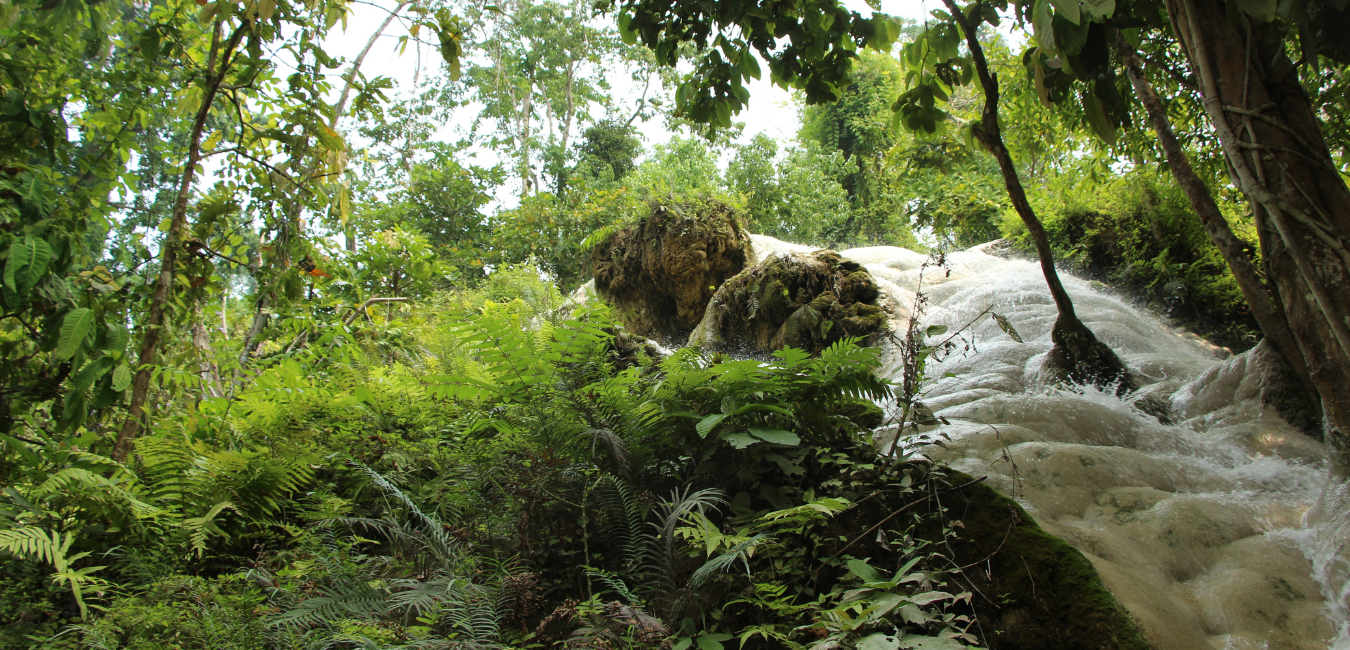 Day 8: DOI INTHANON NATIONAL PARK
Doi Inthanon is the highest mountain and one of the most popular national parks in Thailand.
Your Bucket List for Doi Inthanon National Park:
For those who love trekking and hiking, Doi Inthanon has various nature trails for you to explore. These nature trails will lead you to mountain ridges and dense forests. On top of that, they feature amazing views. You might see some wildlife, too.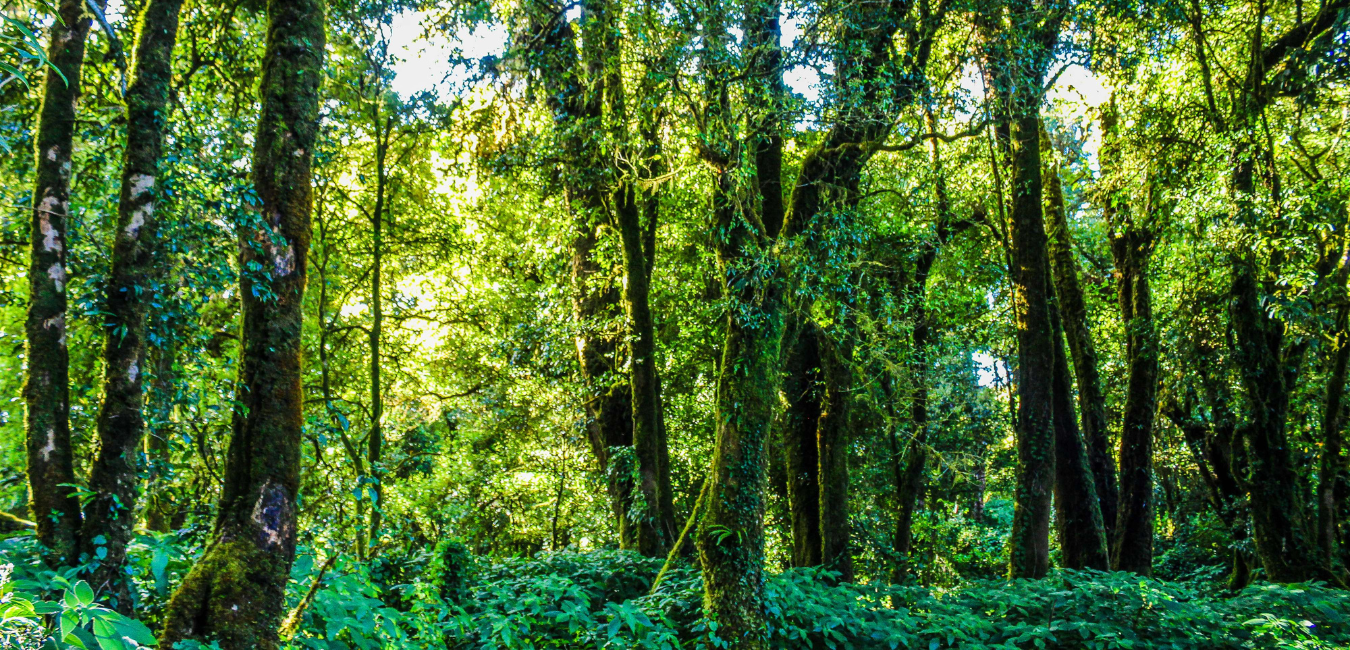 Day 9 & 10: CHIANG RAI
Your bucket list for Chiang Rai:
Northern Thailand has a completely distinct personality from the rest of the nation. The region is filled with unique architectural masterpieces that will wow you.
Have a Drink at the Cat Bar
Cat Bar in Chiang Rai is one of the most fun bars in Northern Thailand. This pub is well-known among travelers for its gorgeous and energetic atmosphere.
Take the Slow Boat to Laos
Chiang Khong, the nearest town to the border, is a two-hour ride away. After that, you enter Laos. Once you've legally entered the nation, take the shuttle to Huay Xai, where the slow boat departs.
Wat Phra Kaew is one of Chiang Rai's most famous temples. It was the site of the precious Emerald Buddha's enshrinement in 1444. Wat Phra Kaew currently houses an official green jade facsimile of the Emerald Buddha.
Visit the Northernmost Point of Thailand
Mae Sai, 60 kilometers north of Chiang Rai, is Thailand's northernmost point and a border crossing with Myanmar. The Mae Sai River, which flows east from here to join the Ruak river before emptying into the Mekong River at the golden triangle, forms this portion of the boundary.
If you want a short trip to Northern Thailand? Convert this section to a two-day Chiang Rai itinerary.
Chiang Rai Hotels: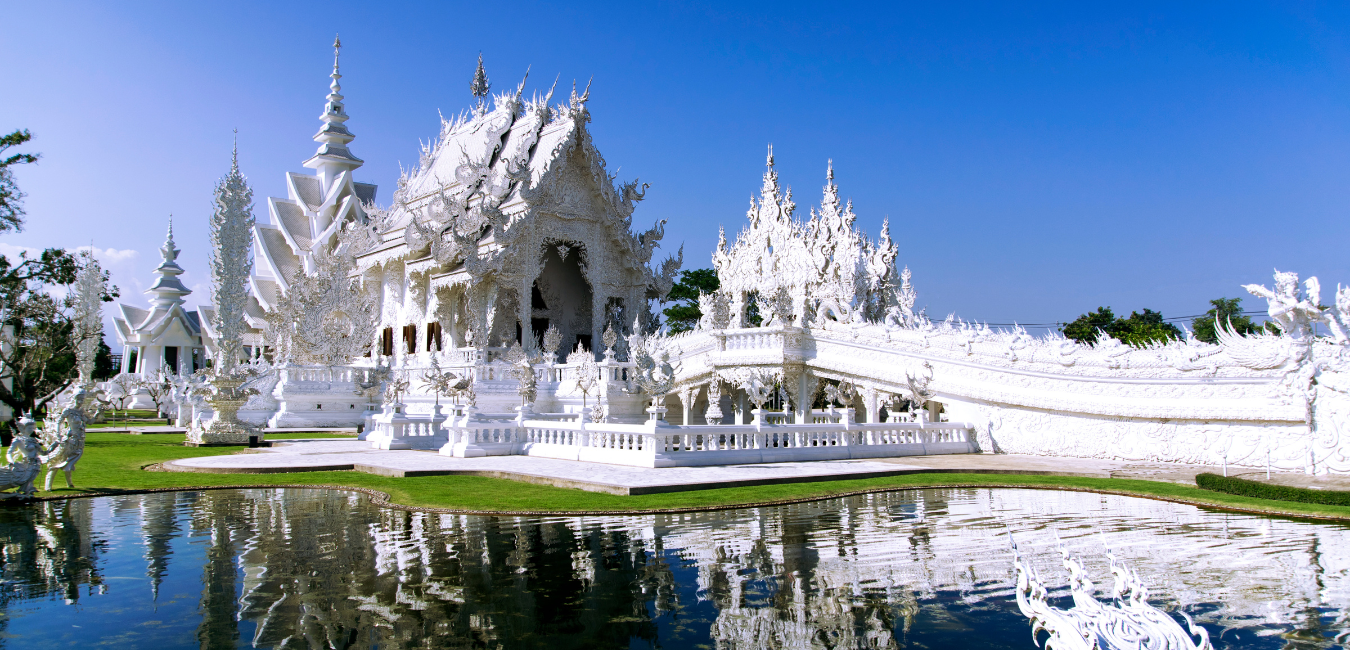 Day 11: MAE SALONG
The village of Santikhiri, formerly known as Mae Salong, is in the Thai highlands where you can enjoy a cup of coffee and a spectacular view from one of the mountain view cafés.
Your Bucket List for Mae Salong
You have many choices for your tea tasting experience in Mae Salong. You can do it in the roadside tea shops, larger hotels, and/or the plantations.
Where to Stay in Mae Salong?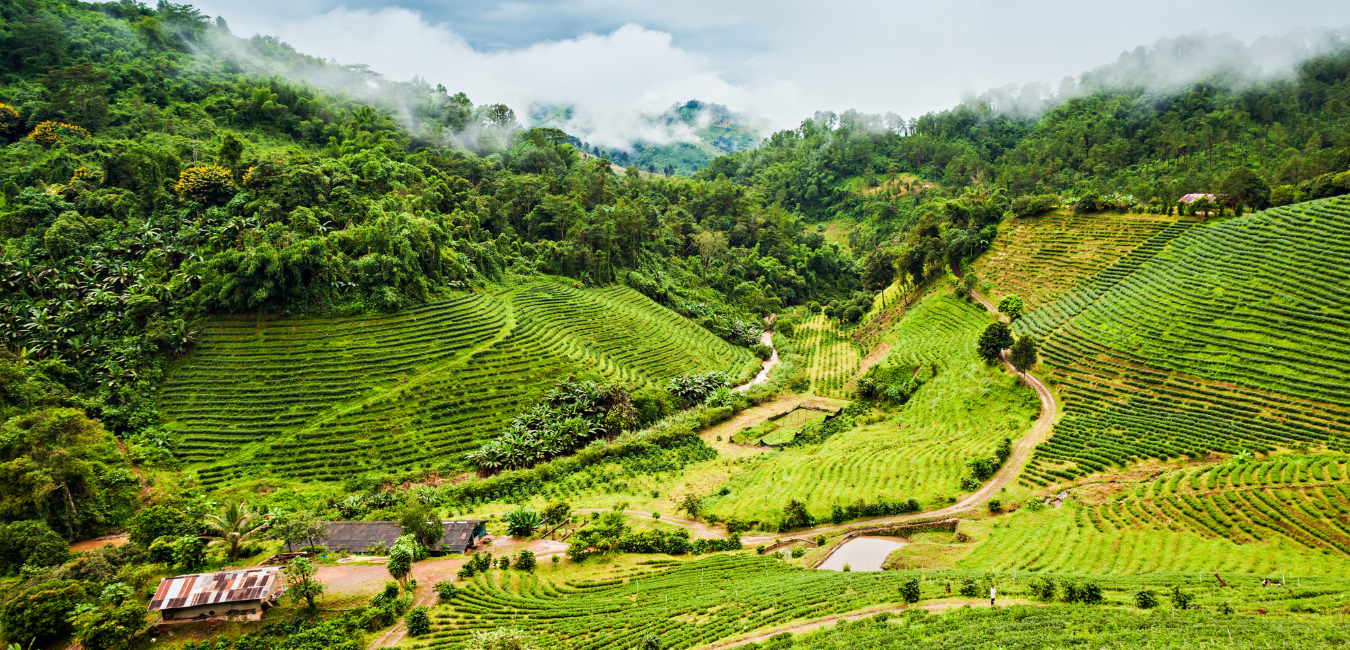 Day 12 – 14: PAI
Your Bucket List for Pai:
See the White Buddha Temple
The exquisite white monument, perched high up on the mountaintop, can be seen from Pai. Getting to the summit, on the other hand, takes some effort—353 steps to be exact.
Check Out the Walking Street Night Market
During the day, what looks to be a sleeping street awakens about the time the sun sets. Almost the whole street is transformed into a big market, with stalls and stores on both sides.
Pai Canyon (also known as Kong Lan) is an extraordinarily gorgeous canyon with amazing valley views. It's also one of the most well-known places to see a Pai sunset.
See the Fire Show at Backpacker's Paradise
The fire show at Backpacker's Paradise is something you shouldn't miss. With an energetic and fun vibe, this fire show is one of the best in Thailand.
Pai Hotels:
Conclusion
This 14 day Thailand itinerary or 2 weeks itinerary Thailand includes Instagram-worthy places namely Ayutthaya, Chiang Mai, Mae Hong Son, Doi Inthanon National Park, Chiang Rai, Mae Salong, and Pai.
So what are you waiting for? Bookmark or print this itinerary and book your ticket to Northern Thailand now!
If you like this Northern Thailand Itinerary, save it in your Stipple trip planner where you will find destinations, things to do, and accommodation all in one place without juggling between several apps.
Like it? Pin it!