When I told my friends and family in the UK that I was moving to Guadalajara, Mexico, the overwhelming response was "is Guadalajara safe?" For many people, their only point of reference for Mexico's second biggest city is the TV show Narcos. So, it's easy to understand why my mates had looks of horror on their faces when I told them I was going there alone as a solo female traveler and planning a massive Guadalajara itinerary.
Despite its reputation, how safe is Guadalajara? The short answer is pretty safe. But, as with anywhere in the world, there are things we can do to avoid potential dangers. Here's a full run-down of Guadalajara safety advice for female travelers.
Did You Get Travel Insurance Yet?

The Insurance companies I recommend are Hey Mondo, Safety Wing, and Travel Insurance Master

Hey Mondo is great if you are looking for a great value flexible policy. They offer single-trip cover, annual multi-trip cover, and long-term travel cover. Safety Wing is great value, with monthly coverage starting at $39. It's super easy to use, and it just renews each month. I currently use them as they offer me free cover for my son as part of my policy. I also use Travel Insurance Master for short trips.

Read my full travel insurance post here, where I go into detail about all companies.
Is Guadalajara Dangerous for Female Travelers?
As all female travelers know, travel can seemingly pose more dangers for us than it does for men. Mexico in general has a terrible reputation for women's safety, and around ten women and girls are murdered each day with many more missing. As foreigners, we typically face a smaller risk of violent crime, but that doesn't mean we shouldn't be cautious. Here are some things to consider for safety in Guadalajara:
1. Avoid Walking at Night
Walking alone at night as a woman is best avoided in any area of the city. Taking a car is extremely affordable, but avoid hailing cabs on the street and instead use an app that tracks your journey and vets its drivers. The DiDi app (an alternative to Uber) has some great safety features that make me feel more comfortable, including the ability to record your journey and call 911 via the app.
2. Let Someone Know Where You're Going
Always let a friend know where you're going and when you'll be back so the alarm can be raised if something goes wrong. This is especially important when going on dates or meeting new friends. If you do find yourself feeling unsafe in the street, many parts of the city have emergency points where you can contact the police via an intercom button. Most people in Guadalajara are incredibly kind, so alerting staff in a bar or restaurant can also be a good option if you find yourself in an unpleasant situation.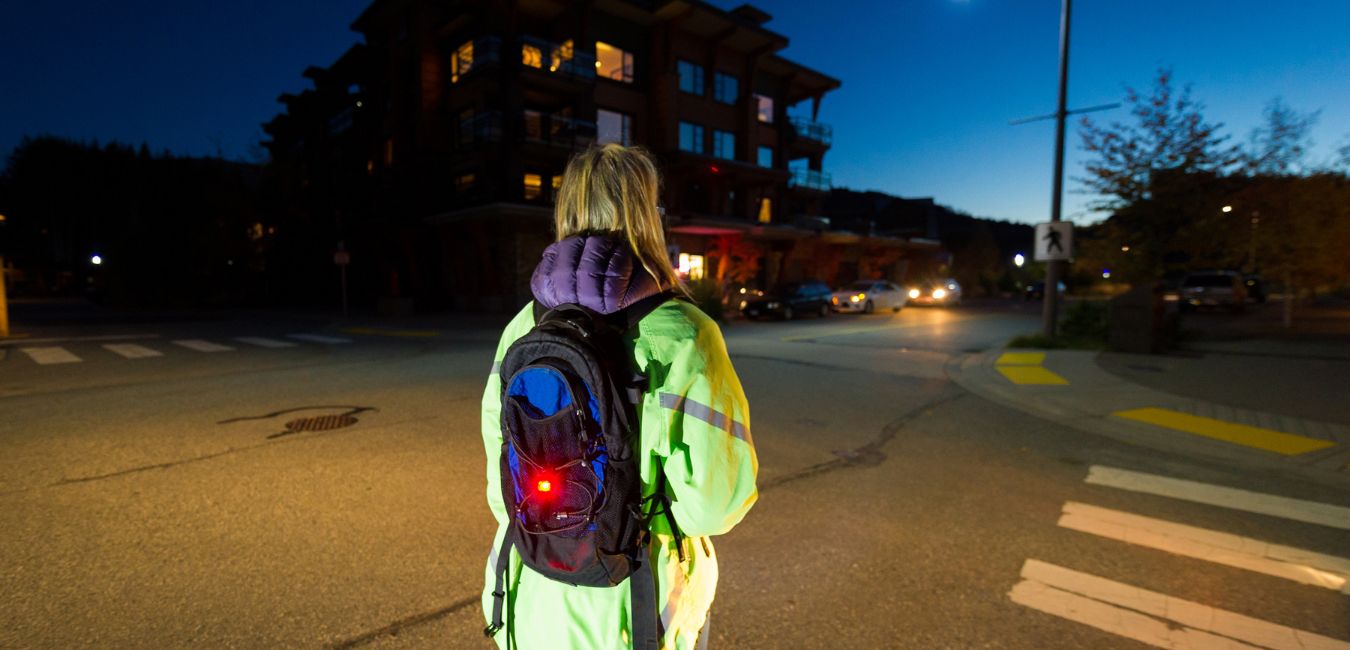 Safety in Guadalajara – Neighborhood Guide
The metropolitan area of Guadalajara encompasses several municipalities and is huge. As with all big cities, there are areas that are safer than others, so choosing your home base is a big factor for Guadalajara safety. Here are some of the best options for accommodation in Guadalajara for solo female travelers:
Colonia Americana
Americana is the main expat hub of Guadalajara and most people choose to stay in this area. Many of the city's best cafes, bars, and restaurants can be found around Americana and the zone is buzzing until the early hours most nights of the week. However, criminals know that most foreigners base themselves here and phone thefts aren't uncommon (drive-by thefts on motorbikes are frequently reported). Avoid having valuables on show and always take an Uber/DiDi home and you should be safe here. If you are looking for transportation, you can look with my friends of GuateGo.
El Centro
El Centro is much more rough and ready than other neighborhoods on this list, but with the right precautions, it's safe enough to be a good option. Centro's proximity to museums, galleries, historical sites, and markets makes it a great base for tourism. And, because the area is always busy, it can feel a little safer walking after dark. Always exercise caution, though, and be mindful of your surroundings when walking at night.
Providencia
Providencia is close to the financial district and is one of Guadalajara's wealthiest areas. Walking down the tree-lined streets and taking in the beautiful houses, you could easily be in the US or Europe. I've spent most of my time in Guadalajara living in Providencia and have never felt unsafe during the daytime. However, due to its residential nature, many parts of Provi are deserted after dark and it can feel intimidating walking through empty streets alone.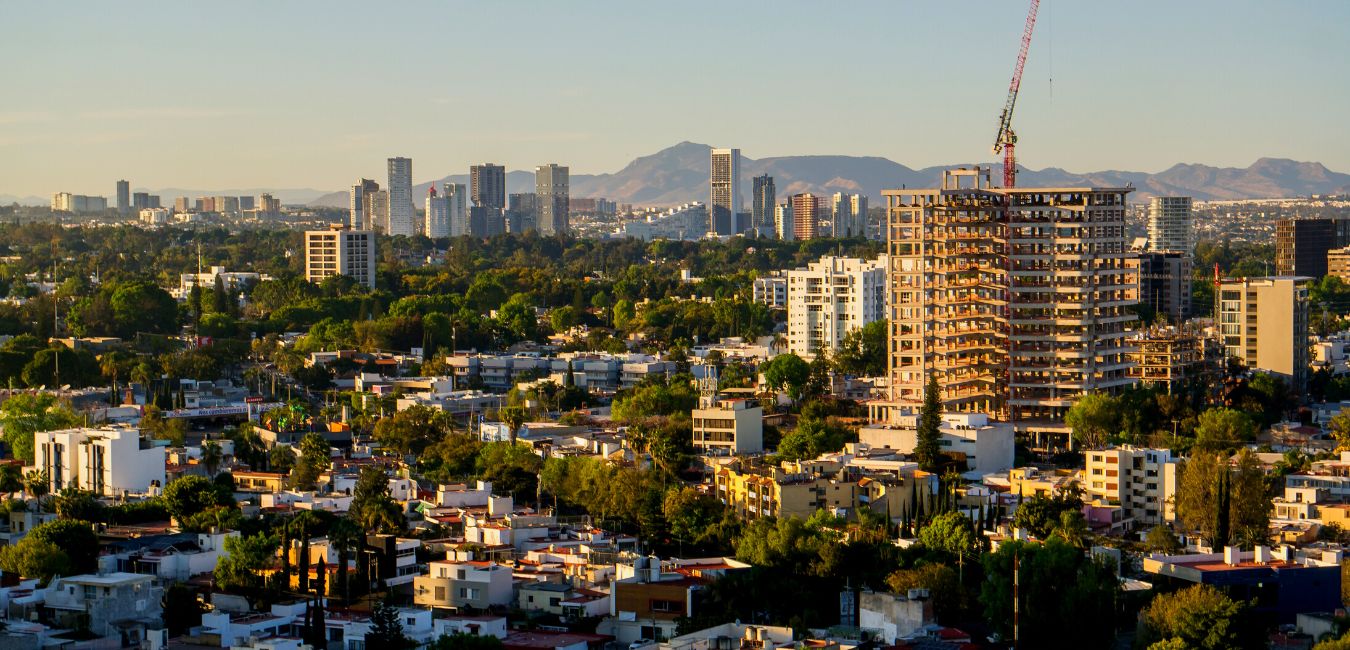 Zapopan
Zapopan is part of Guadalajara's metropolitan area and is located northwest of the city. It's a popular place for foreigners to stay, and with good reason. The center is packed full of museums, bars, restaurants, and stunning architecture, and the Basilica of Zapopan is definitely worth a visit. Colonia Seattle and the surrounding area is a quaint place to live that's very walkable (in the day), and walking in the center itself feels safe.
Tlaquepaque
Tlaquepaque is around 30 minutes in an Uber from downtown Guadalajara and is a great option for a slightly slower lifestyle. I felt perfectly safe wandering around the picturesque squares and streets in the center. In the evenings you'll find plenty of families and couples eating street food and enjoying the warm weather, so it's safe to spend time doing the same. Once out of the center the streets quickly become very quiet so avoid putting yourself in a position where you have to walk home alone after dark.
Is Guadalajara Safe? Guadalajara Safety Advice For Female Travelers
If someone was to ask me is Guadalajara dangerous, my answer would be no. As a female traveler, I'm all too aware of the potential dangers of visiting or living in new countries. And, I'd be lying if I said I wasn't worried before I arrived here. However, I can honestly say that I've rarely felt unsafe in Guadalajara. In almost all instances, I've found Tapatios (people from Guadalajara) to be kind, friendly, and welcoming. I and many of my female traveler friends wholeheartedly recommend Guadalajara for other female travelers.
How safe is Guadalajara? Let me know in the comments if you agree that the city is safe for female travelers, or if you have any Guadalajara safety tips of your own.
Pin for later!