Southern Thailand is so much more than just the islands the region is famous for. The national parks, filled with diverse wildlife and amazing sceneries, offer a memorable experience too. If you've been wanting to visit the region, check out this south Thailand itinerary.
South Thailand Itinerary
If you are looking for a quick 10-day south Thailand itinerary with some island hopping, this is my recommendation according to my experience:
As an alternative, you can customize this south Thailand itinerary to suit your wants. For instance, if you want to spend a few days in Phuket and Krabi, you may turn this into 5 days Phuket and Krabi itinerary or a 3-day Phuket Krabi itinerary.
If you, on the other hand, are looking to do some island hopping, stay tuned for the full itinerary I have prepared below with some recommendations of where to go, things to do, and what you must eat.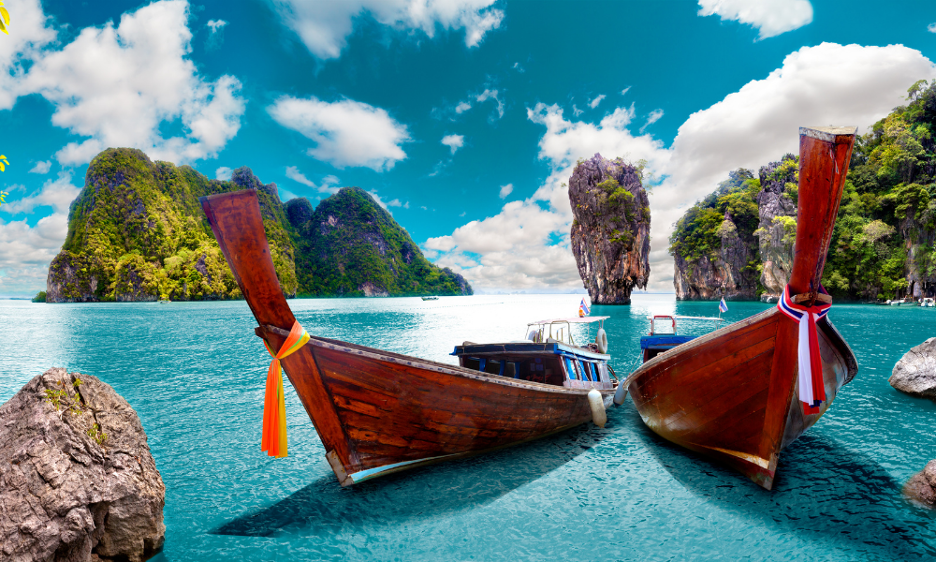 Did You Get Travel Insurance Yet?

If 2020 taught us anything, it's that you need to be prepared for anything!

The Insurance companies I personally recommend are Hey Mondo, Passport Nomads, Safety Wing, and Travel Insurance Master

Hey Mondo is great if you are looking for a great value flexible policy. They offer single-trip cover, annual multi-trip cover, and long-term travel cover.

Passport Nomads provides the most comprehensive cover for Digital Nomads. If you find yourself in need of medical care you just contact them and they will pre-load your card with the funds to cover your treatment, meaning you won't need to pay out of pocket and then put in a claim later.

Safety Wing is great value with monthly cover starting at $39. It's super easy to use and it just renews each month. I currently use them as they offer me free cover for my son as part of my policy.

I also use Travel Insurance Master for short trips.

Read my full travel insurance post here where I go into detail about all 4 companies.
Thailand Island Hopping Itinerary
First thing's first, if you're visiting the beautiful islands of Thailand, including some of the following activities in your Thailand island itinerary is a MUST:
Go snorkeling
Take a yoga class
See a Muay Thai fight or take a class!
Take a cooking class
Again, make sure you spend at least 2 days on each island as they have a lot to offer. Plus, getting around them is both easy and cheap, that makes this island hopping in Thailand itinerary so much better.
Without any further ado, here is my 16-day Thailand island hopping itinerary:
Day 1 & 2 – KOH PHANGAN
Your Bucket List for Koh Phangan:
Bubba's Coffee has been creating amazing breakfast experiences for Koh Phangan since 2015. They offer an extended all-day brunch and dining menu with the best coffees direct from the roastery.
The Half Moon Party, formally known as the Half Moon Festival, is noted for symbolizing the strength of freedom, free speech, love, and harmony. The festival is one of the most well-known worldwide open-air events on Koh Phangan.
If you want to be a digital nomad in Asia, Koh Phangan is one of the greatest places to visit. It's a paradise island with beautiful beaches and co-working spaces.
Srithanu is a settlement on the western side of the island of Koh Phangan. It takes around 25 minutes to drive to Srithanu from Thong Sala. Most Westerners who moved to Koh Phangan live in this area.
Where to Stay in Koh Phangan?
Beyond The Blue Horizon Boutique Bungalows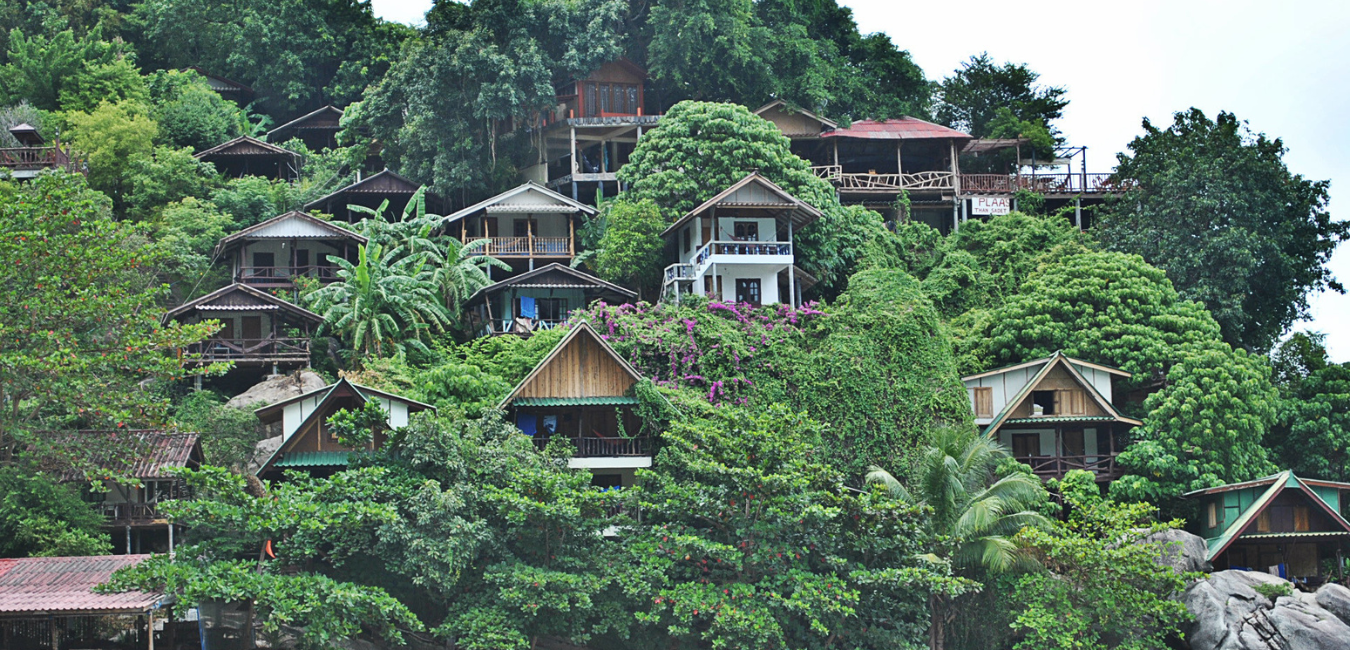 Day 3 & 4 – KOH SAMUI
Your Bucket List for Koh Samui:
Though by no means an ancient temple (it was erected in 1972), Thailand's Wat Phra Yai, or the Big Buddha Temple is a cultural and aesthetic marvel well worth a visit. You can take a guided visit to know this temple.
Fisherman's Village Night Market
Fisherman's Village was formerly a bustling fishing hamlet. The fishermen have now relocated, and the main pier has fallen. Only the ancient wooden shophouses remain, with several tiny lanes running through them.
Where to Stay in Koh Samui?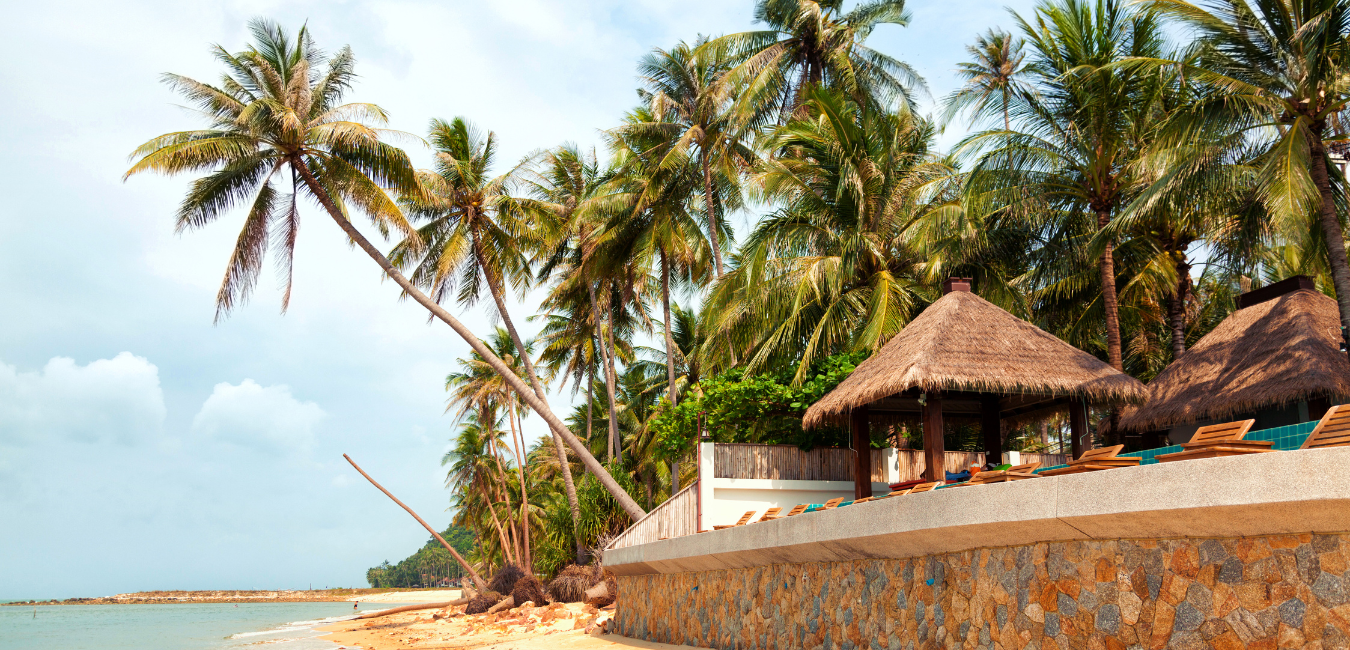 Day 5 & 6 – KOH TAO
Your Bucket List for Koh Tao:
Koh Tao is a popular Thai island, particularly among divers and snorkelers. Even if you don't want to dive, a trip to Koh Tao is well worth it.
In March 2016, Koh Tao became the setting for a monumental undertaking: the installation of an artificial reef unlike any other. Valerie Goutard's Ocean Utopia is a spectacular underwater art installation that also acts as an artificial reef.
Where to Stay in Koh Tao?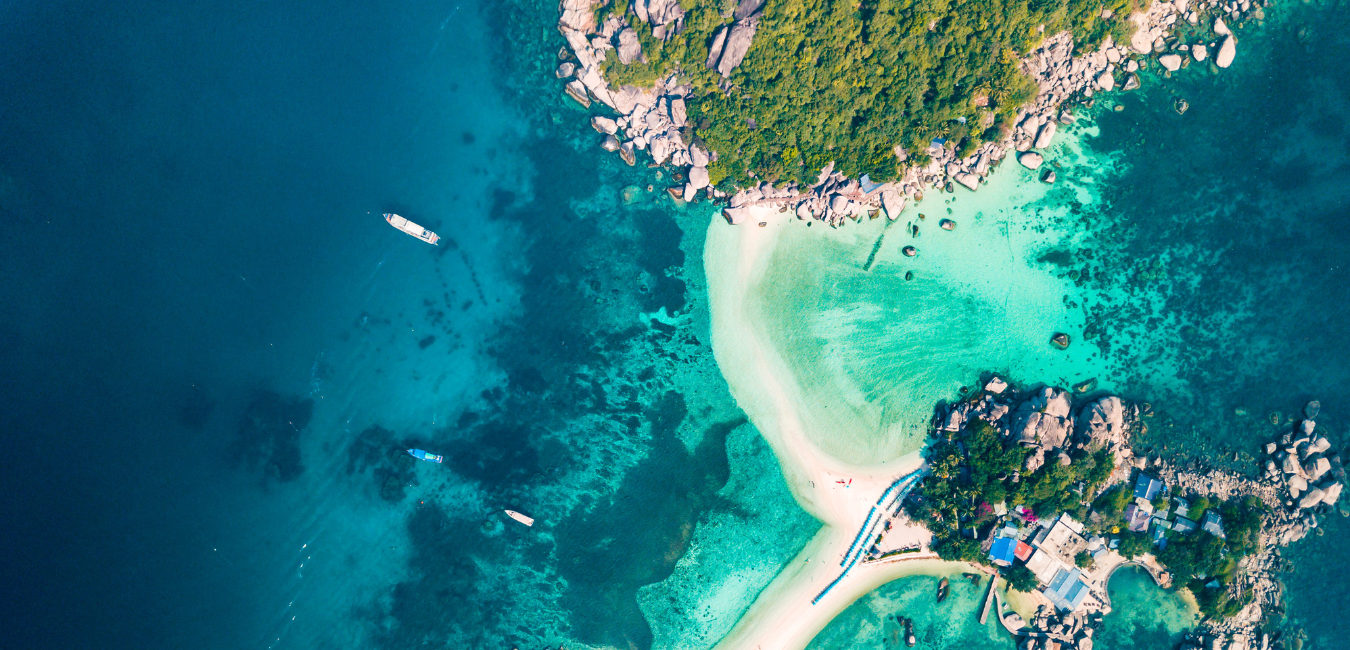 Day 7 & 8 – KRABI
Your Bucket List for Krabi:
Nature's own hot-tub jacuzzis can be found in the south of Krabi province in the Klong Thom district. It's bout 70 kilometers from town and near the Khao Phra Bang Khram Nature Reserve.
Thung Teao Forest Natural Park
Thung Teao Forest Natural Park is one of Krabi's most impressive natural attractions. It's extremely popular among photographers and environment lovers. The old lowland forest is home to waterfalls, hot springs, and the Emerald Pool, a natural lagoon where you may swim.
Ao Nang is a popular base camp for exploring Krabi's karst islands, with all the amenities of a contemporary Thai harbor town.
Where to Stay in Krabi?
Poonsiri Varich Pool Villa Aonang
Day 9 & 10 – PHUKET
Your Bucket List for Phuket:
The Big Buddha in Phuket is one of the island's most famous and cherished icons. The massive icon, which stands 45 meters tall on top of the Nakkerd Hills between Chalong and Kata, can be seen from as far away as Phuket Town and Karon Beach.
This cultural theme park is organized into three sections: the Festival Village for shopping, the Golden Kinnaree Buffet Restaurant for dining, and the Palace of the Elephants for Vegas-style entertainment.
Patong's three-kilometer stretch of golden sand is one of Phuket's most popular beaches. You can enjoy many parasailing and jet ski operators, boat drivers, beach merchants, and massages here.
Where to Stay in Koh Phuket?
Koh Sirey Beachfront Pool Villa
The Westin Siray Bay Resort & Spa, Phuket – SHA Extra Plus
Day 11 & 12 – PHI PHI ISLANDS
Your Bucket List for Koh Phi Phi:
If you're staying on Koh Phi Phi for a few days, taking an island tour is a great way to spend your time. Island trips are simple to organize once you arrive at Koh Phi Phi Island.
Where to Stay in Phi Phi Islands?
ChaoKoh Phi Phi Hotel and Resort- SHA Extra Plus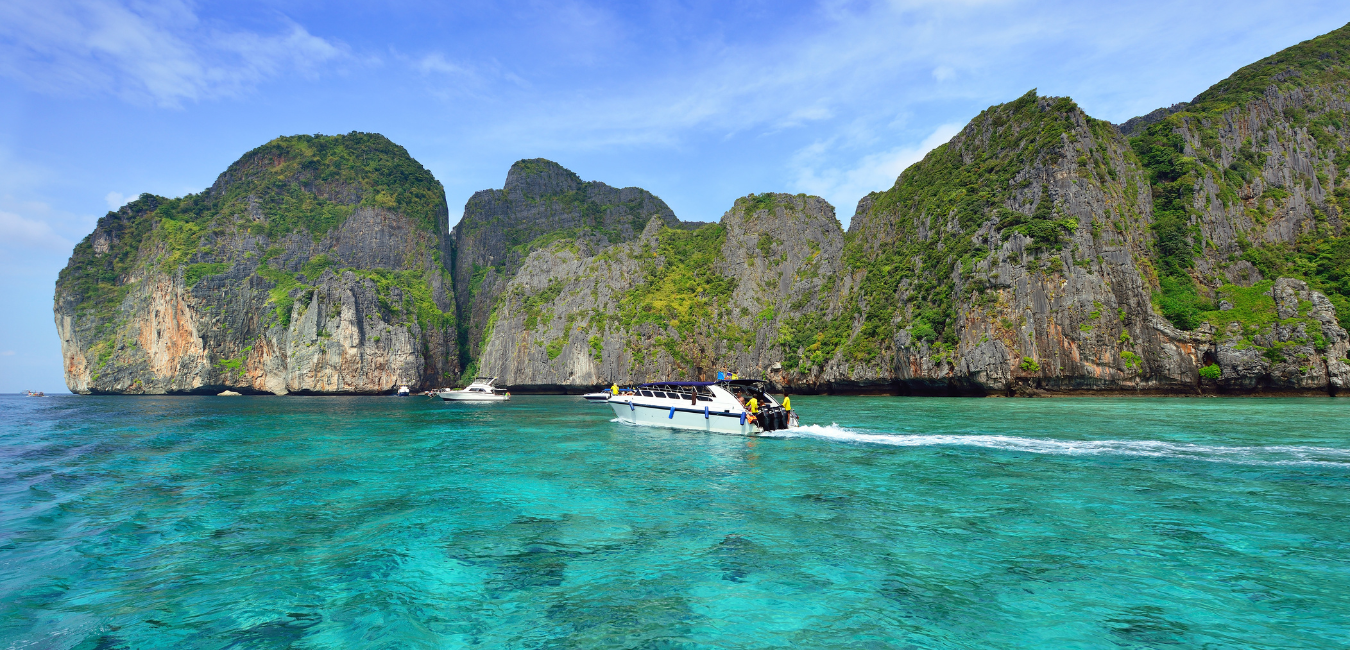 Day 13 & 14 – KOH LANTA
Your Bucket List for Koh Lanta:
Koh Lanta has some of the greatest diving on Thailand's west coast. Koh Lanta is a popular destination for scuba divers searching for adventure. It features magnificent reefs, steep drop-offs, and enticing caverns.
Lanta Old Town began as a sea gypsy encampment. It evolved into a trade-influenced community throughout the years. Many businesses, restaurants, and houses are now erected on stilts above sea level.
Lanta Animal Welfare (LAW) is a non-profit organization headquartered on the Thai island of Koh Lanta. LAW's goal is to rehabilitate ill and suffering animals on the island. LAW is also available to the public every day and offers one tour each day.
Where to Stay in Koh Lanta?
Long Beach Chalet – SHA Extra Plus
Villa Siam Lanna at Kantiang Bay
Day 15 & 16 – KOH LIPE
Your Bucket List for Koh Lipe:
A yoga session is one of the greatest things to do in Koh Lipe if you like to relax and unwind. You may start your day right alongside the ocean with a slow-paced Hatha yoga lesson or a dawn meditation. Yoga courses last an hour and are held every day except Sunday.
Do you want to learn how to make all of your favorite Thai foods so you can impress your friends and family back home? Not a problem! Cooking courses on Koh Lipe are a popular request and are the ideal activity for a rainy day or when you want to take a break from sightseeing, scuba diving, and exploring.
Koh Lipe has over 25% of the world's tropical fish species, as well as dugongs, dolphins, whale sharks, minke, sperm whales, and blooming soft and hard corals. Koh Lipe is also home to beautiful rocky formations, pinnacles, and boulders.
Where to Stay in Koh Lipe?
Lastly, if you think that you can take on the challenge of going to more islands and want to maximize your Thailand islands itinerary while having fun traveling around the region, I advise your island hopping Thailand itinerary to look something like this:
Surat Thani
Koh Phangan
Koh Tao
Koh Samui
Koh Phangan
Krabi – Phuket
Phi Phi Islands
Koh Lanta
Koh Lipe
Bangkok
Conclusion
Want to visit the most famous spots in Thailand? No problem!
The order of the destinations is up to you, there are so many amazing things to do and see in southern Thailand, you'll most likely love it anyway. I've made this south Thailand itinerary according to my experience going around the region, but there is no actual right or wrong. Either you want to visit the most famous spots in Thailand or going off the beaten path, be mindful of the environment. If you are also looking for a northern Thailand itinerary, check this out.
So what are you waiting for? Bookmark or print this itinerary and book your ticket to Southern Thailand now!
Pin for later!