Looking for things to do in Mystic? As much as I love New York it's also nice to escape the city for a few days. On my quest to find the perfect getaway close to New York City I found Mystic in Connecticut. This small town in Connecticut is just 3 hours drive from NYC and is the most adorable place I've visited in the states so far. So if you are wondering What to do in Mystic CT here is my ultimate guide to Mystic.
Where is Mystic?
If you have never heard of Mystic I don't blame you. I haven't either. Until I realized that I had! Mystic became famous after they filmed Mystic Pizza there in 1988. Although I didn't even realize it was a real place until I began looking into things to do there! So if you are a fan of the film, visiting is a must. I mean what could be cooler than eating Pizza in the actual place Julia Roberts made the film.
One thing I quickly became aware of when I arrived in Mystic was that there is so much more to Mystic than pizza! In this guide of things to do in Mystic, I have broken it down offering you suggested things to do, where to stay in Mystic as well as where to eat and drink.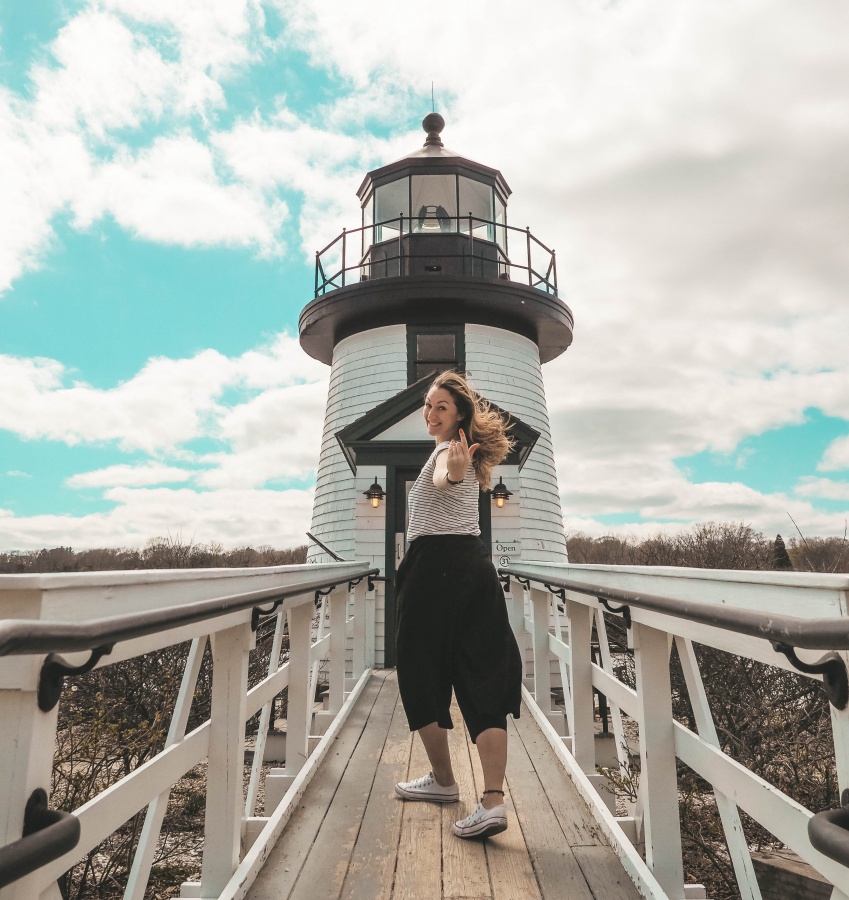 Ultimate Guide to Mystic – What to do in Mystic CT
There are surprisingly so many things to do in Mystic CT. I went mid-week during the 'off season' for 2 nights and I could have easily stayed a week. Here are a few of my favorite things to do in Mystic.
Take a Walk
The first thing you should do when you get to Mystic is to take a walk around the town. There is a nice Ice Cream shop on the main road where you can get yourself a scoop while watching the drawbridge coming up and down (if you are lucky). It felt a little bit like stepping back in time visiting Mystic, in a good way. The town is full of interesting independent shops where you can buy everything from loose tea to army supplies!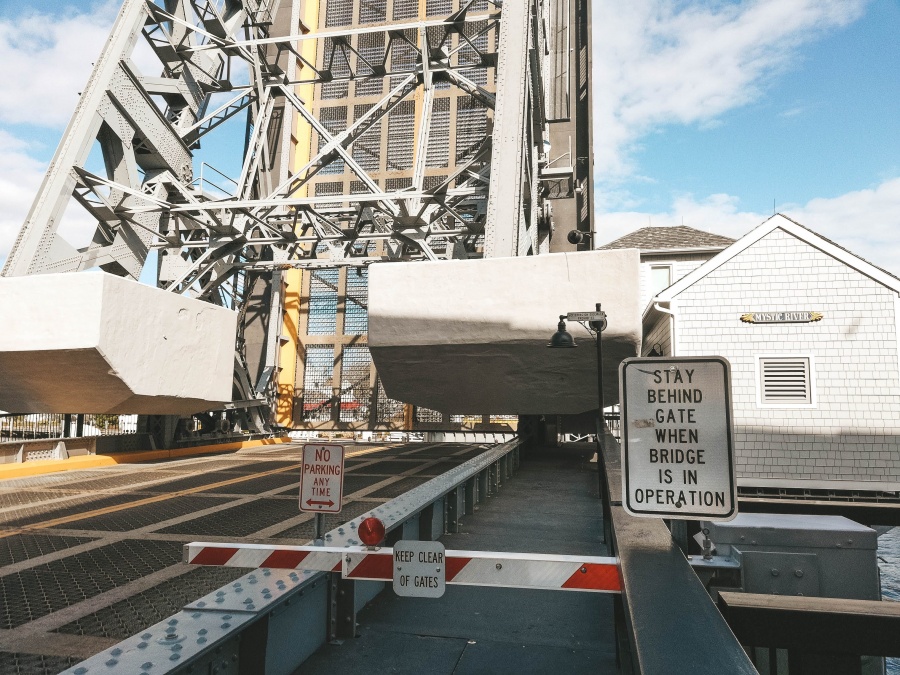 Visit the Mystic Seaport Museum
This is probably the top large attraction in Mystic. It will cost you $30 to enter but you could easily spend the full day here! As well as having lots of amazing wooden boats you can look around they often have themed days. You can't visit Mystic without visiting the Mystic Seaport Museum.
[supsystic-gallery id=7 position=center]
They do have an aquarium but as they have animal shows I am unable to advocate it due to my stance on animal cruelty.
Shopping in Mystic
As I already mentioned Mystic has some pretty amazing independent shops. I could easily have spent a small fortune there! Four shops I have to mention though are Mystic Knotwork, Main Street Soap Emporium, Salt and Marine Consignment of Mystic this really cool boat year second-hand shop. It looks like a bit of a junk shop, but it is also a lot of fun! I spent at least an hour poking around in there. It is also the place to go if you want to go sailing.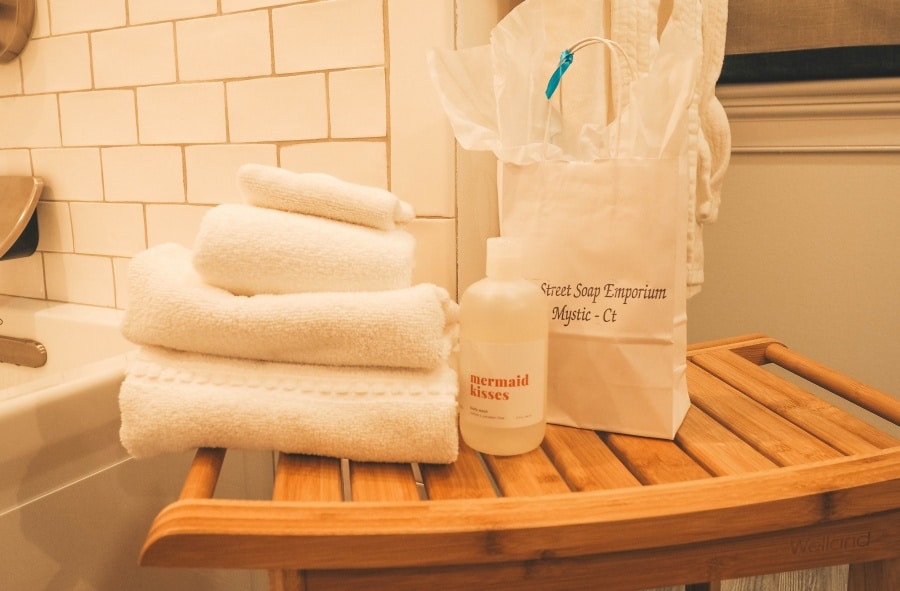 Go Sailing
From May until August you can book a half day or sunset cruise on an 81 ft Schooner. This was at the top of my list of things to do, sadly I visited in April so I was just a little bit early. If you visit Mystic in May you should make the sunset cruise with Argia a priority.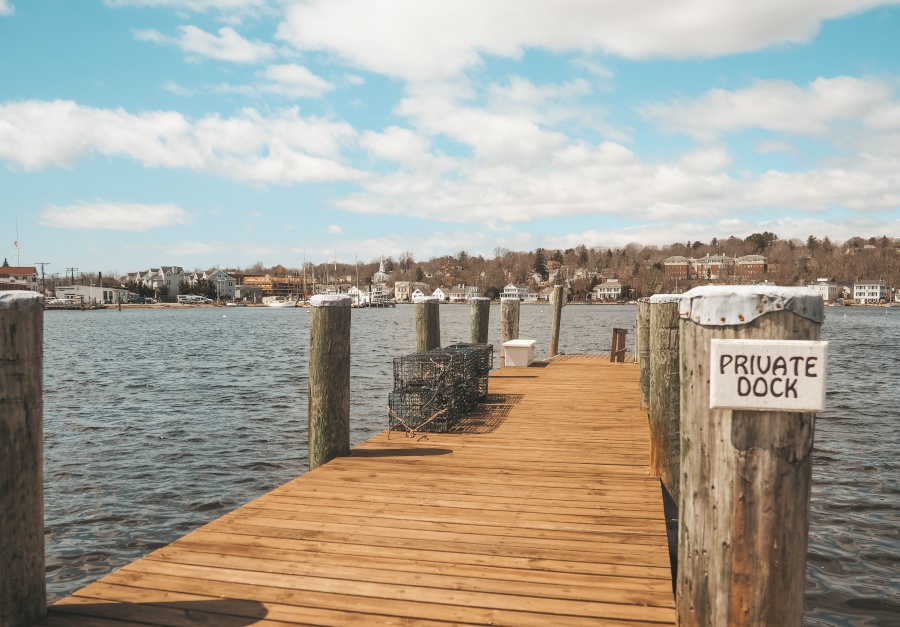 I actually found this place while hunting for donuts! It's a small retail park just outside of the main town. There are lots of shops and places to eat. It's worth the visit just to go and look around the rather interesting toy shop…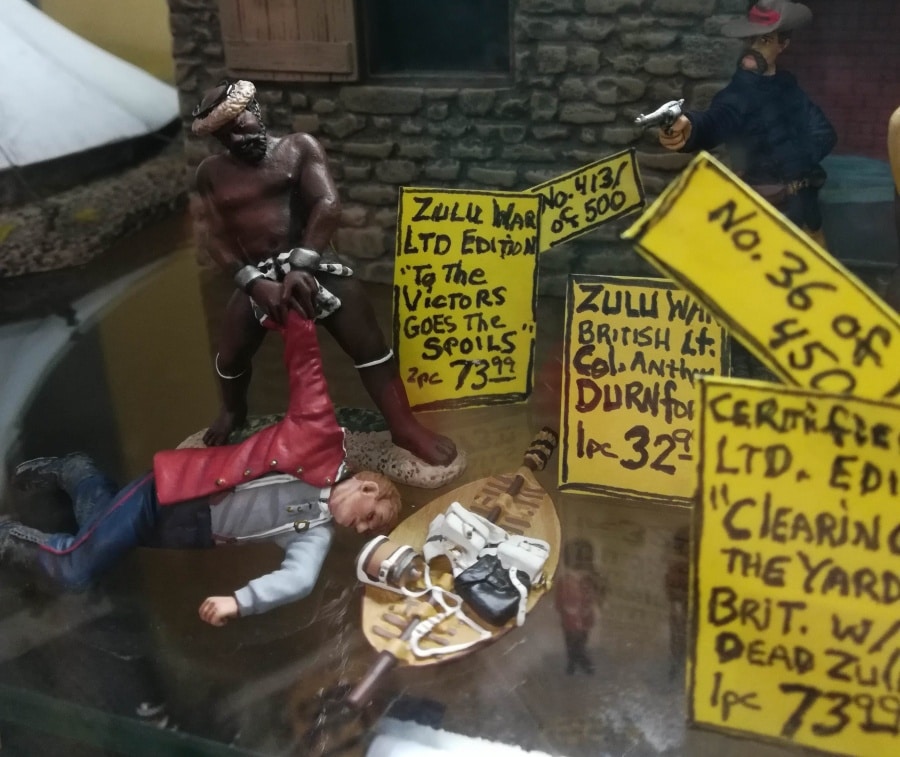 Go Wine, Beer or Cider Tasting
For all of you hard cider fans out there Mystic has the only steam-powered cider mill in the US. You can book tours, demonstrations and, most importantly tastings! This is seasonal and only available from the end of August through until December.
If beer is more your thing that you need to visit Mystics only brewery Barley Head Brewery. Open Thursday to Sunday all year round they have a selection of constantly changing beers on offer in some pretty nice glasses.
There are a whole host of vineyards close to Mystic. The closest is Maugle Sierra Vineyards who offer tours, taking and also have lots of special events throughout the year.
Make the most of 'happy hour'
There are plenty of places to enjoy 'Happy Hour'. in Mystic. I was pretty impressed with Chapter One. We ordered 4 pints of Hard Cider and it only cost us $8. Coming from NYC where you can't even get a bottle of water in some places for that I wish my body would have allowed me to drink more than 2 pints!
Visit Mystic Pizza
There is a reason this is in the things to do section rather than the places to eat section. To be blunt, the pizza just isn't that great. It is somewhere you kinda have to go, but at the same time, there are so many amazing places to eat in Mystic that you don't want to waste a meal there. We just shared a pizza at lunchtime, but to be honest we were more interested in getting photographs that eating pizza.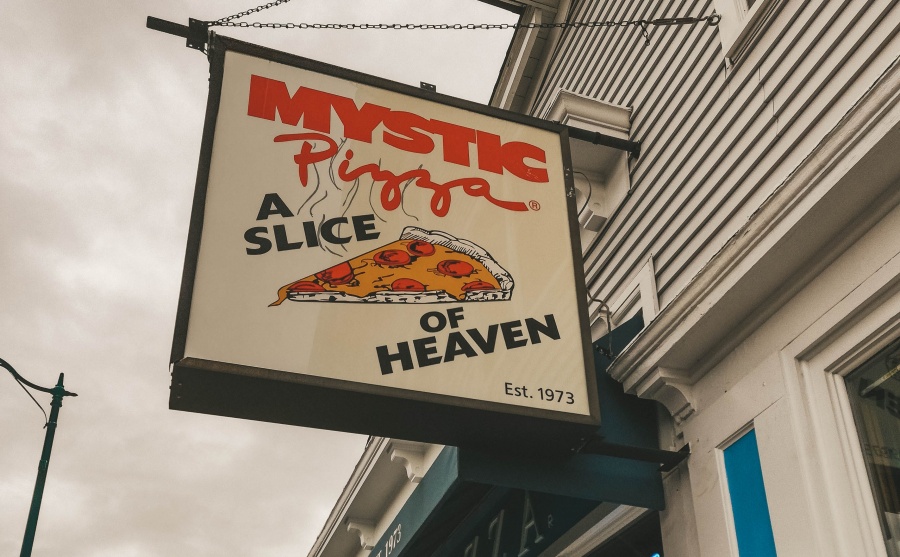 Have an Early Night and Watch Mystic Pizza
It really does have to be done! The place I stayed at was incredible. The bed was huge and to be perfectly honest I could have happily just stayed in my room for the 2 days watching TV with the fire on. My advice is to enjoy happy hour, grab a takeout Mystic Pizza and head back to your hotel to watch it on Netflix!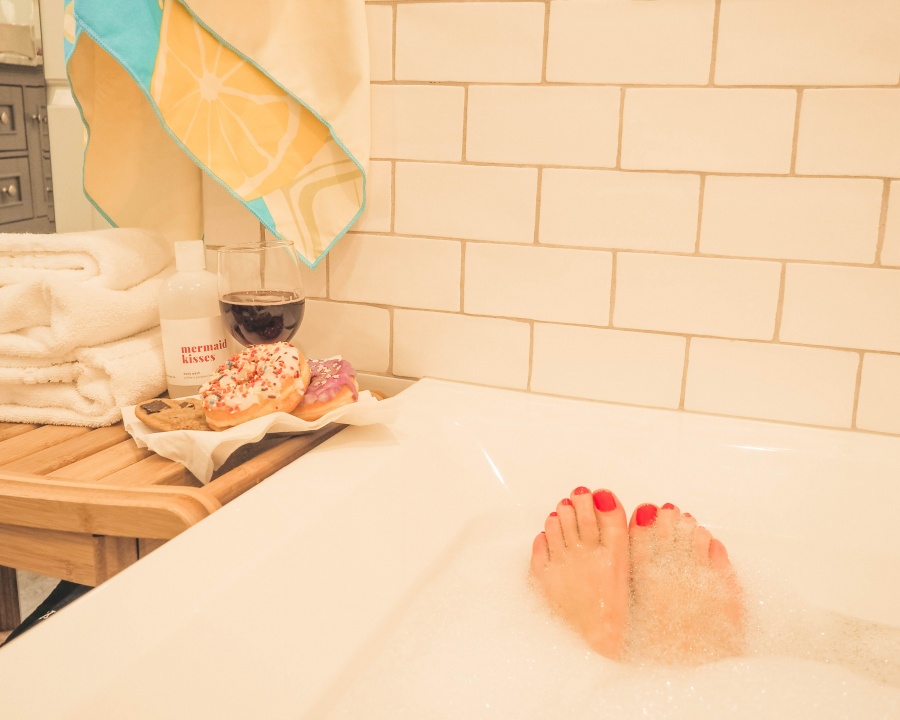 Where to Stay in Mystic
The Whalers Inn
As far as I'm concerned there is only one place to stay in Mystic and that is The Whalers Inn. I'm normally a budget backpacker but every now and then I like to treat myself to a little luxury. And what a treat staying here was! Just take a look at my room!
I had a corner room looking out over the river and part of downtown. A huge TV, fire, and the most comfortable bed I have ever slept in. The pillows were like sleeping on clouds. Can you sense my gushing? Well, that's how I felt staying there and I haven't stopped since I got back. I think I've convinced my Mum and most of her friends to take a trip there soon.
The Whalers is referred to as the heart of Mystic and you can see why! The building itself is 125 years old. It was converted into a hotel in the 60's and has recently been remodeled. I don't know what it was like before the remodel but now it's pretty great.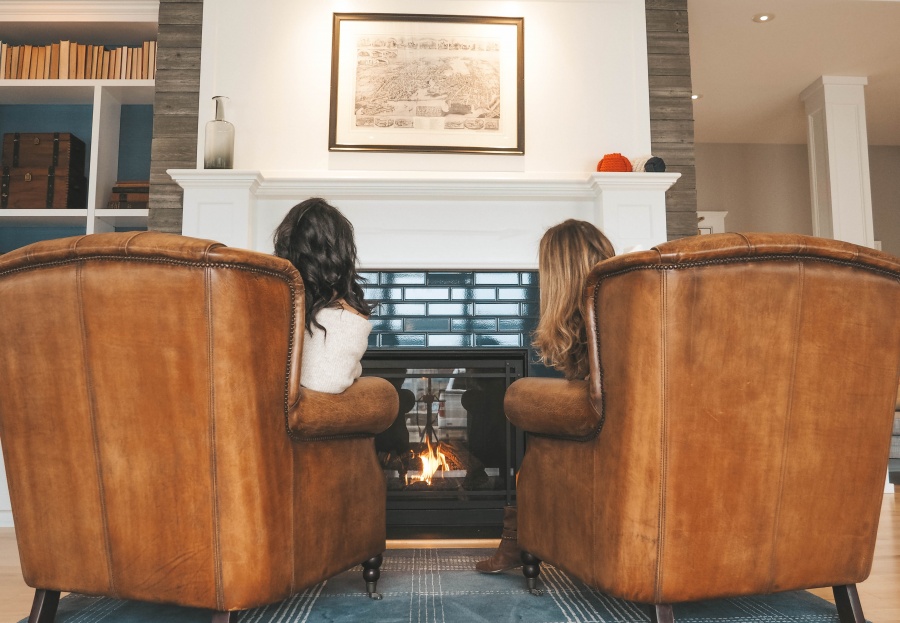 For me, the real beauty and charm of The Whalers inn in Mystic is the attention to detail. From the Monkey's Fist keyring to the old-fashioned details in the rooms like the clock, telephone, and radio. It feels like such loving care has gone into the decor.
The charm doesn't stop there though, the staff was equally as lovely. From the warm welcome, we received to the afternoon cookies in the lobby by the fire. It really doesn't get much better than this.
The breakfast was also pretty good and available until 10 am in the restaurant which is part of the main building.
Unfortunately, I was unable to take time off work and I had to teach. It's always a worry for me about the internet when I'm away. Although I did have my TEPPY I didn't need it as the WiFi was strong.
You can read about the history of The Whalers Inn here.
Where to find the best food in Mystic
If you are a food lover then Mystic is the town for you! It was the first thing we were told about arriving in town. Mystic is foodie heaven! With an abundance of independent restaurants serving locally sourced food, the only problem you are going to face is not having enough time to eat in all of them!
For a full list of restaurants visit This is Mystic

Red 36
My number one choice is Red36 this place is food heaven! I always try to be critical when I'm reviewing anywhere but honestly I don't know what to say other than the food was delicious, the service was impeccable and the view was spectacular. It is waterfront dining at its best.
All of the food is locally sourced and the menu changes frequently, and did I mention they have a happy hour? Considering the quality prices also didn't break the bank considering how good the food was. I think our total bill was just over $100 and I was so full I thought someone may have to carry mine out of there!
Be warned you will need to book a table in advance! I went mid-week during the offseason and it was packed. If you want a waterfront view let them know as they book up fast!
Here are a few other recommended options:
Brunch at Rise
Burger and Bourbon at Engine Room
Chapter One (they have a good happy hour)
Eat in a treehouse at Oyster club
How to get to Mystic from New York City
The beauty of Mystic is that it is so easy to get to from New York! You can drive like I did. They also have an Amtrak station! So you can take the train direct from Pen Station. It is also an option to take the bus. If you can I would recommend driving so you can visit neighboring Stonington too.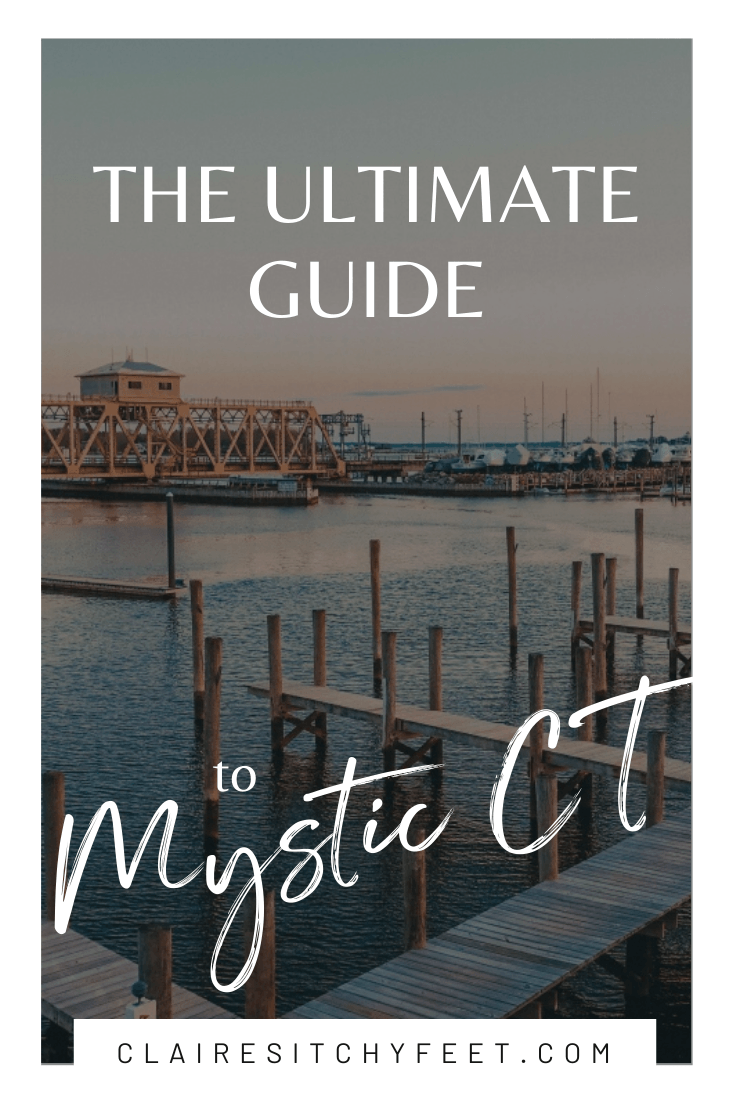 Final Thoughts
We really did have an epic time in Mystic and I 100% recommend paying a visit if you are in the area. My Mum has already booked her stay at The Whalers Inn!
This post was proofread by Grammarly