One of the things I love most about New York City is that whatever your heart desires, you can find it here. To help you find some cool new places I put together a guide to where I have found great international food and culture in New York City.
I did this because one rainy day I was looking for fun things to do in the city. I found a blog post telling me to ride the seven train to Flushing. So I did, and when I stepped off I could have sworn I was in China. New York is like that. You can find real authentic experiences from around the globe all within the city's five boroughs. So, if you can't afford a vacation outside of the USA, simply visit a few places on this list. That way you can take an around the world trip through New York City.
The UK in New York
I love Chelsea. It reminds me so much of London. Take a walk along the Highline starting up on West 34th, and you will finish in the heart of Chelsea.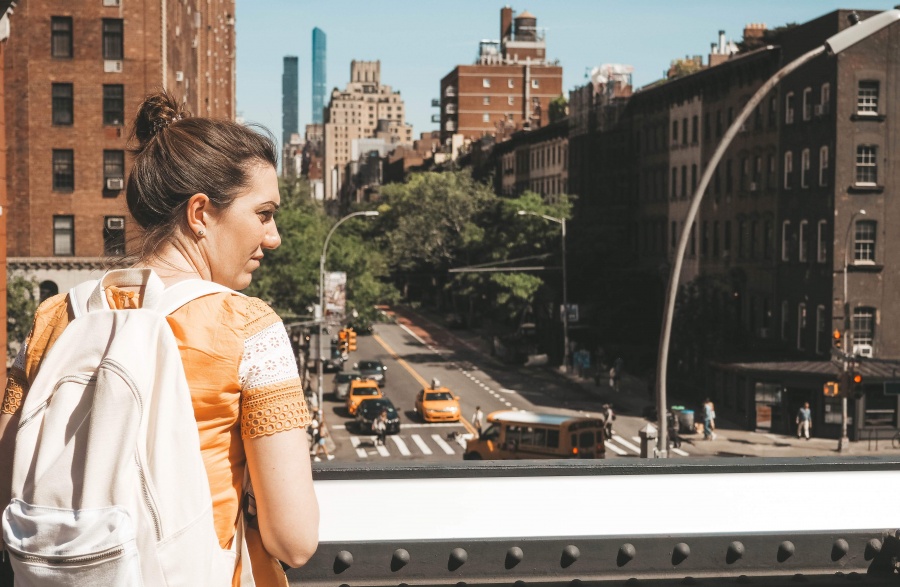 Although it is mostly a residential area, there are a lot of super cute delis, restaurants, cafes, and boutiques.
You can't visit Chelsea without eating in the Chelsea market and check out an art exhibition.
Ireland in New York
You will find Mcsorley's on most of my New York lists because it is hands down my favorite place to drink in NYC. If you have ever wondered what it would have been like to be an Irish immigrant worker in NYC during the 1800's, then head here to get a glimpse. This is the oldest pub in Manhattan and despite its age is still retains all of its charm (or lack of it).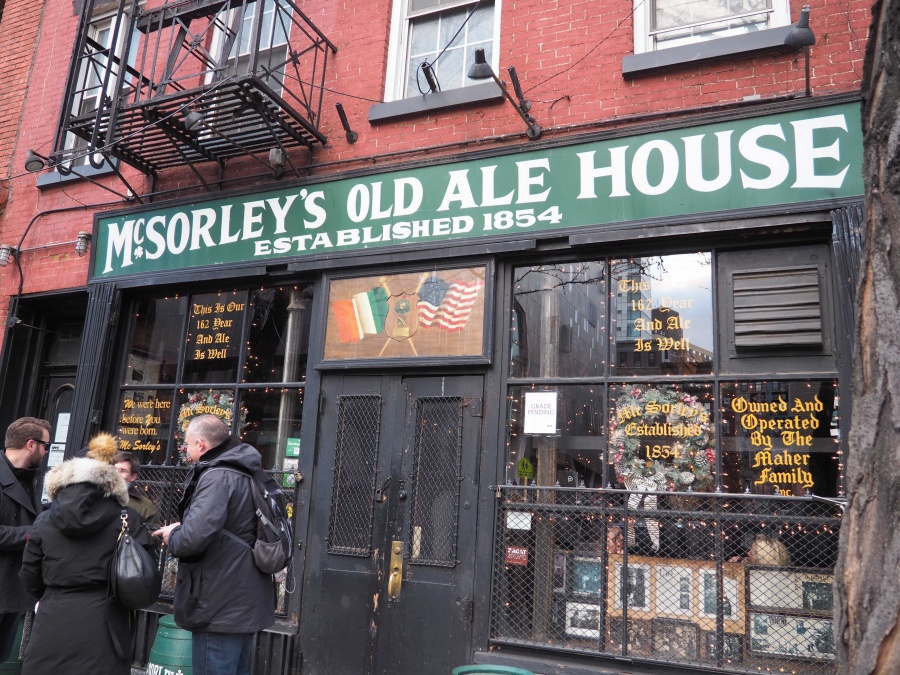 France in New York
Why spend all of that money flying to Paris when you could buy the best French Macaroons at Laduree in SoHo? Once you have filled up on Macaroons that a short walk to one of the most Instagrammed stores in NYC Sezana. Once you have finished shooting your next few Instagram posts, you can shop for some cute French fashion. Then change into your new Paris inspires outfit and take a walk through Washington Square Park. Gaze up at the marble bridge and pretend you're at the Arc de Triomphe.
https://www.instagram.com/p/Bh7PMzthhqV/?hl=en&taken-by=clairesitchyfeet
Spain in New York
Did you know that this is an area in NYC known as España Chica (little Spain)? It is a 'blink, and you will miss it' place that is just to the north of West Village mostly on West 14th Street. Take a walk and see if you can spot the Spanish flag. Or skip the hunt and head over to Socarrat NYC and fill up on the best Paella in NYC instead.
Germany in New York
Sadly you won't find a little Germany in NYC, but you will find one of the oldest German restaurants in the whole of the USA. Heidelberg on …. Street is a family-run restaurant that has been serving New Yorkers with sauerkraut for over 100 years now. So if you want an authentic and rustic German dining experience then this will win the day, lederhosen optional, beer is compulsory!
Italy in New York
If there is one place in the world outside of Italy that you can be guaranteed to find good pasta, it's New York. You will see Little Italy on Mulberry Street just next to China Town, and if you can't cope with deciding between the nine restaurants, then they have a pretty special food tour you can book here. If you are starving, you can book a best of China Town and Little Italy tour. Yep, that's right a Chinese and Italian combined food tour. Sign me up now!
Korea in New York
I'm becoming increasingly obsessed with Korean culture. What started with a love of the food, quickly progressed on to Spas and scrubs. If you haven't been to a Korean Spa yet of had a Korean scrub, then you need to get yourself to SoJo right now.
Korean town is one of the most lively districts and is jam-packed with Spas, 24-hour restaurants, and some pretty crazy karaoke bars. Sounds like a pretty good place to spend 24 hours to me. Spend the day in the spa, eat Korean BBQ at Kang Ho Dong Baekjeong, go shopping, do some karaoke and then eat some more food at Miss Korea (open 24 hours)!
Rent a room at Gagopa Karaoke for $30 an hour, it brings your own booze (BYOB) so don't forget the vino.
If you don't want to travel over to SoJo Spa Club, then two good options for Spas in Manhattan are Premier 57 and Juvenex Spa (it is 24 hours although not for the bashful as nudity is encouraged in the communal areas).
China in New York
Ok, so you could totally just visit Chinatown in Manhattan. Or you could take the seven train all the way to Flushing and go to New York's real China Town. When you get off the train next to the station is a mall called New World Mall. Go inside and head up to the top floor. Don't be surprised if you are the only non-Asian in there and if people look at you a little strange. These are all signs you are in the right place, and you are guaranteed to get some seriously good (and cheap) Chinese food.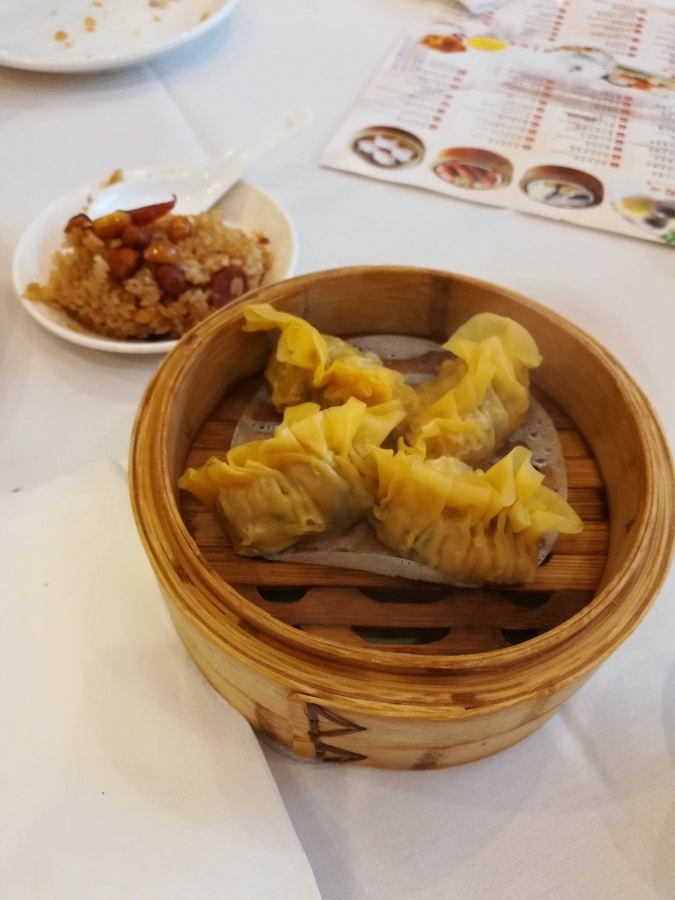 Be warned no one is going to speak English, and the menu is in Chinese, so unless you speak and read Mandarin, you are just going to have to use your pointer finger. The way it works is that there will be several women walking around with a trolley full of food. Just point at what you want and tuck in. My friend and I filled up on a lot of dim sum and tea, and the bill was under $25 for both of us, unheard of in New York. Or if you prefer you can go to the tourist places in Chinatown and pay $70 for the western Chinese food.
Japan in New York
Japanise culture is huge in NYC and they have a website dedicated to it. But if you are just looking to fill up on some damn good Raman then you want to get yourself to Minca.
Latin America in NYC
As you may have noticed, I'm a little obsessed with anything Latino. From salsa to bachata and tacos to tequila. I love it all. So when I found myself in NYC for three months in fear of losing all of my Spanish skills I decided to stalk out any place I thought the Latin community would be so I could make some friends to talk in Spanish with.
If it's nightlife you want then sign up for Latin Party for invites to a different Latin night pretty much every night of the week. But if it's food you want here are my favorite Latino Restaurants in NYC.
Mexico
Tacombi This is one of my favorite places to eat, and it just happens to be on my list of top Instagram worthy food spots in NYC.
Cuba
For a little bit of Havana in Harlem then you need to visit Harlem's Floridita their Daquaries are on point and Mojitos are $5 all day every day
Colombia
If you have a craving for an Arapa con queso or an empanada then get yourself to Empanada mama.
Peru
Looking for the best Pisco Sour to drink while eating fresh Peruvian style Ceviche then you need Pancany.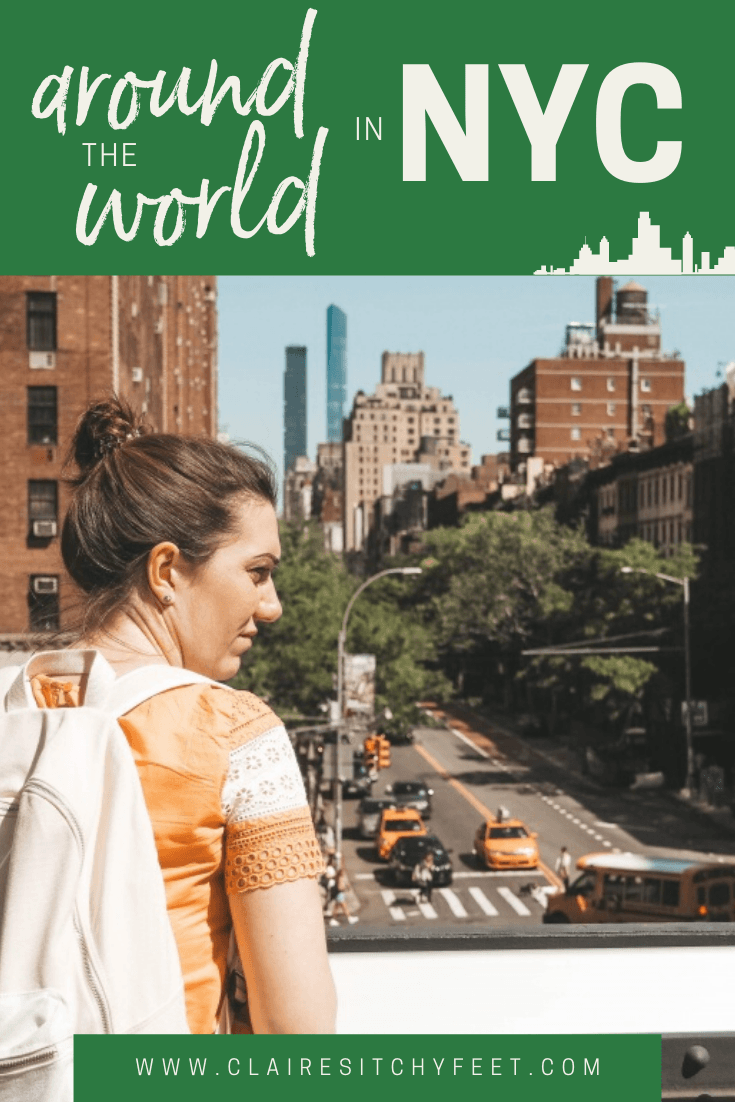 Final Thoughts
I hope you have found this useful. Don't forget to download these travel apps and check out my other NYC guides.
Traveling to NYC? Take a read of my other guides:
10 British inspired places to visit in New York City
The 11 most Instagrammable places to eat in New York City
How to spend 5 days in New York City
How to Spend a Weekend in New York City
5 Ways to Win at Christmas Shopping in New York City
This post was proofread by Grammarly