One of the things I love most about New York City is that whatever your heart (or stomach) desires, you can find it on a New York food and culture tour. To help you find new places, I compiled this guide to New York's popular food spots and New York City culture that's worth the hype.
I was inspired to create this New York City culture and food guide on a rainy day when looking for fun things to do in the city. I found a blog post telling me to ride the seven train to Flushing. I did, and when I stepped off, I could have sworn I was in China!
New York is like that—you can find authentic experiences from around the globe throughout the city's five boroughs. If you can't afford a vacation outside the USA, visit a few places on this New York City food tour list. Embark on a worldwide journey without ever leaving NYC!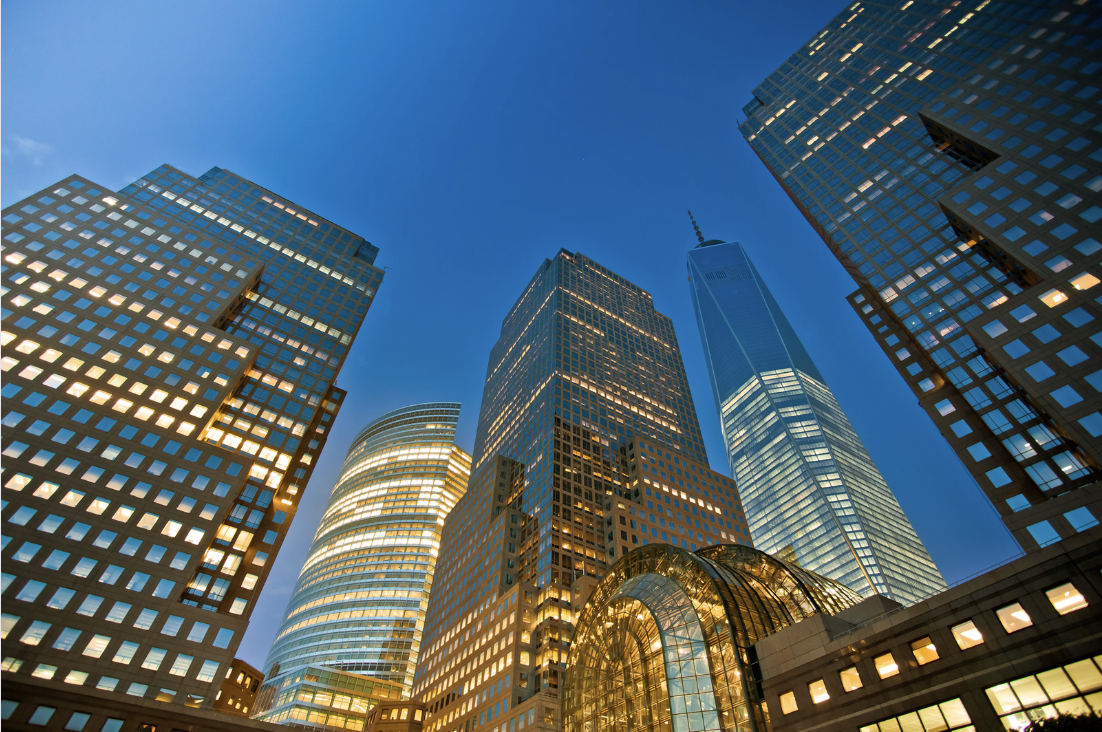 Did You Get Travel Insurance Yet?

The Insurance companies I recommend are Hey Mondo, Safety Wing, and Travel Insurance Master

Hey Mondo is great if you are looking for a great value flexible policy. They offer single-trip cover, annual multi-trip cover, and long-term travel cover. Safety Wing is great value, with monthly coverage starting at $39. It's super easy to use, and it just renews each month. I currently use them as they offer me free cover for my son as part of my policy. I also use Travel Insurance Master for short trips.

Read my full travel insurance post here, where I go into detail about all companies.
Where to Stay While Exploring New York Food and International Culture NYC
This trendy hotel is situated in the vibrant Meatpacking District, right next to the High Line Park, offering easy access to Chelsea Market and some of NYC's hottest clubs and restaurants. The Standard is known for its modern design, a rooftop bar with stunning views, and a hip, youthful atmosphere.
Located in the historic NoMad neighborhood, this boutique hotel is close to Madison Square Park and offers a taste of New York's Gilded Age charm. The NoMad Hotel is known for its elegant, vintage-inspired decor, including a stunning library and a rooftop garden with a Parisian feel.
Great dining, shopping, and cultural attractions in the Flatiron District surround the Ace Hotel. It's close to the Flatiron Building and Union Square. The Ace has an artsy, bohemian vibe, attracting a creative crowd. The lobby often hosts live music events and pop-up shops.
If you want to save money, consider staying in hostels, Airbnb rentals, or budget hotels in less touristy neighborhoods like Harlem or Washington Heights in Manhattan or Bushwick in Brooklyn.
Best New York Food and International Culture NYC
I love the Chelsea area of NYC because it reminds me of London. Take a walk along the Highline starting on West 34th, and you'll finish in the heart of Chelsea.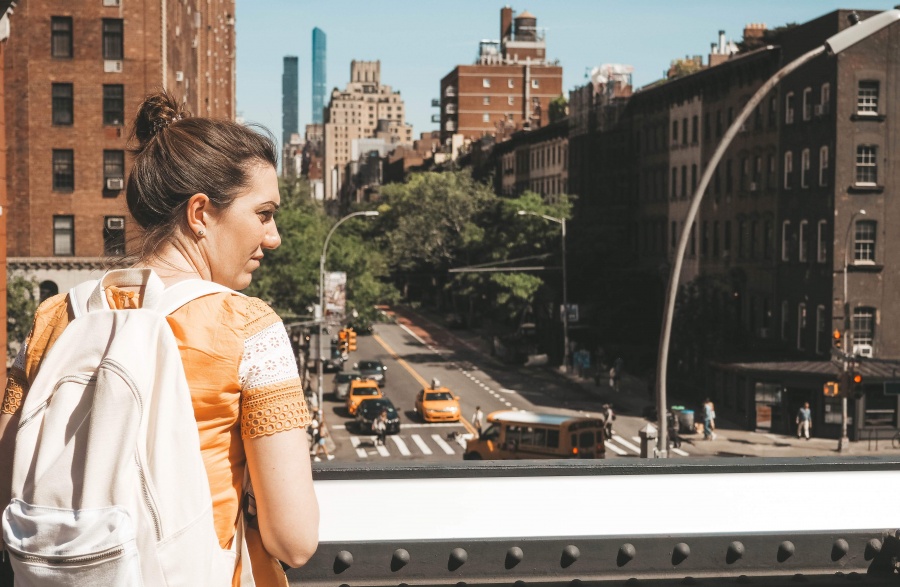 Although it's mostly a residential area, there are a lot of cute delis, restaurants, cafes, and boutiques to explore. You can't visit Chelsea without eating in the Chelsea Market and checking out an art exhibition. An afternoon in Chelsea will make you forget you're in the US.
You will find McSorley's on most of my New York City culture lists because it's hands down my favorite place to drink in the city. If you've ever wondered what it would have been like as an Irish immigrant worker in NYC during the 1800s, head to McSorley's and step back in time. This is the oldest pub in Manhattan, and despite its age, the hole-in-the-wall charm has managed to last.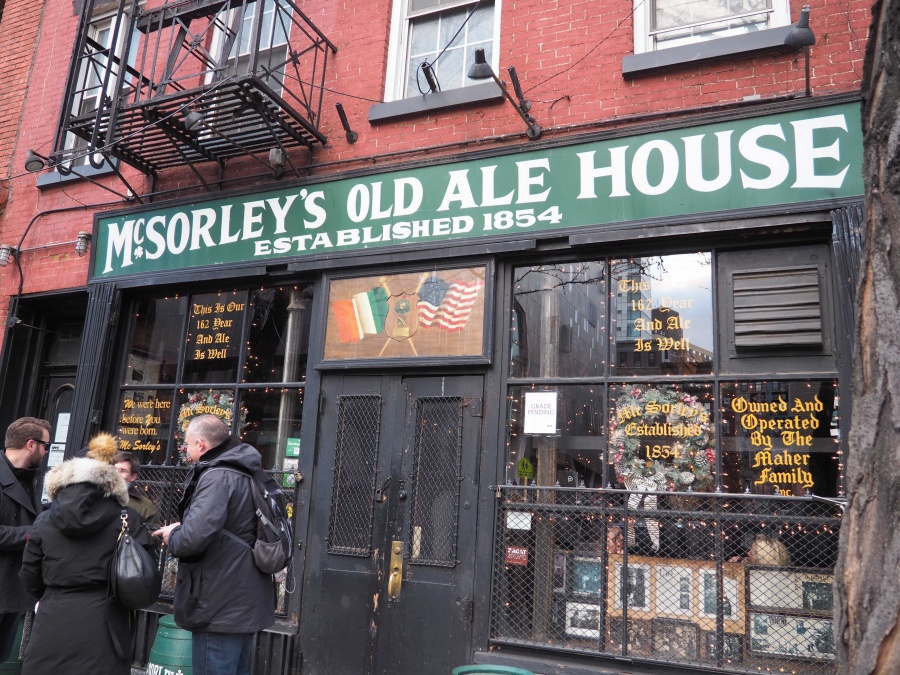 Why spend all your money flying to Paris when you could buy the most delicious French macarons at Laduree in SoHo? Once you've filled up on French treats, take a short walk to one of the most Instagrammed stores in NYC, Sezana. After shooting content for your next few Instagram posts, you can shop for cute French-inspired fashion pieces and accessories. Change into your new Paris-inspired outfit and walk through Washington Square Park. As you gaze at the foliage and arched bridges, you'll feel like you're strolling through downtown Paris.
Quick Tip: Book accommodation, tours, and transport ahead of time online to save money and stress.
Best NYC Tours: Click here to check out the top NYC tours
Best NYC Accommodation: Click here to check out the best accommodation in NYC
Best NYC Transport: Click here to book a bus, ferry, or train in NYC
One of the most incredible and underrated areas of NYC is España Chica, which translates to "little Spain." It's a "blink and you'll miss it" place located north of the West Village on West 14th Street. Stroll through this charming area and see if you can spot the Spanish flag. Or skip the hunt and head straight to Socarrat NYC, where you can fill up on the best paella in NYC.
Germany
Sadly, you won't find a little Germany in NYC, but you will find one of the oldest German restaurants in the entire country. Heidelberg is a family-run restaurant serving New Yorkers sauerkraut for over 100 years. Heidelberg is the place to go for an authentic and rustic German dining experience. Lederhosen is optional, and beer is compulsory!
If there's one place outside of Italy where you're guaranteed to find good pasta, it's New York. You'll find the iconic Little Italy neighborhood on Mulberry Street, just next to Chinatown. Little Italy can be overwhelming with all the incredible restaurants, so I suggest taking a New York City food tour through this area. If you have a big appetite, you can also book a Best of China Town and Little Italy Tour. That's right—Chinese and Italian in one mouthwatering food tour. Sign me up!
Korea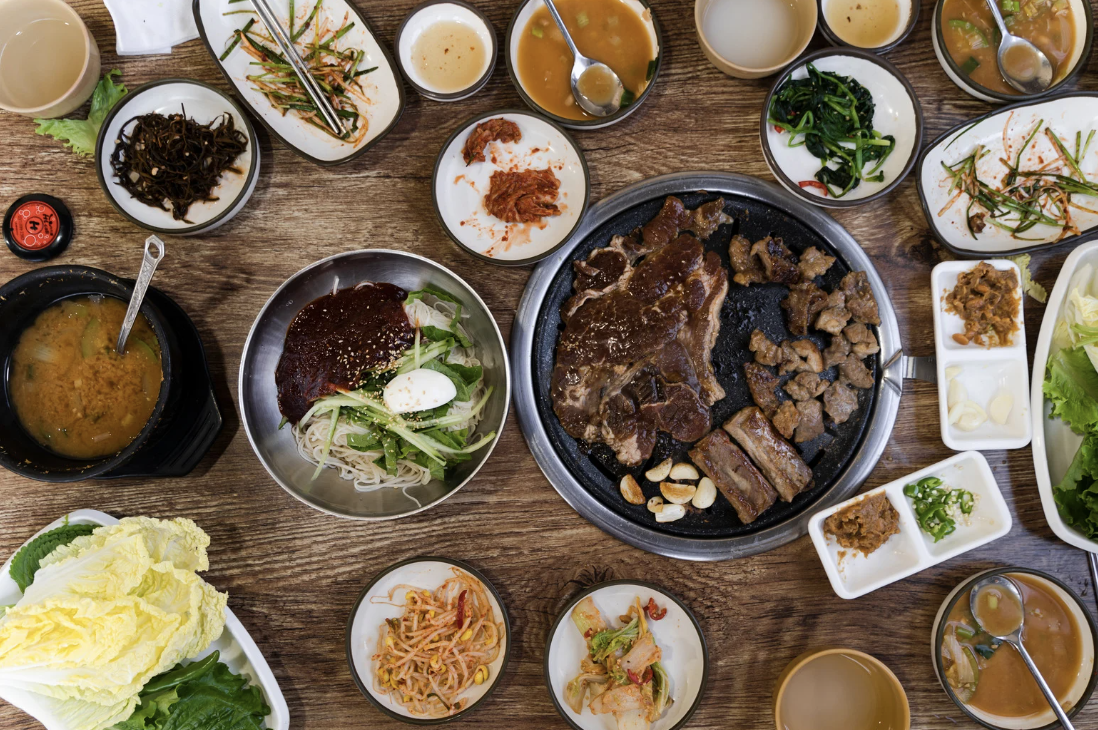 I'm becoming increasingly obsessed with Korean culture. What started as a love of Korean food quickly progressed to spas and scrubs. If you haven't been to a Korean spa or had a Korean body scrub, you must get yourself to SoJo right now.
Korean Town is one of New York City's most lively areas and is jam-packed with spas, 24-hour restaurants, and some pretty crazy karaoke bars. Sounds like my kind of place! Have a spa day, eat Korean BBQ at Kang Ho Dong Baekjeong, go shopping, do some karaoke, and then eat more food at Miss Korea (open 24 hours). I highly recommend renting a room at Gagopa Karaoke—it's $30 an hour and BYOB (bring your own booze).
Don't feel like making the journey to the SoJo Spa Club? Two good options for Korean spas in Manhattan are Premier 57 and Juvenex Spa. Research each spa before visiting, as some have specific guidelines concerning nudity. If you go in blind, you might see more than expected!
While you could visit Chinatown in Manhattan, you could also take the seven train to Flushing and go to New York's real Chinatown. After getting off the train, head next door to New World Mall. Go inside and head up to the top floor—here, you'll find some of the most affordable and authentic Chinese cuisine in NYC.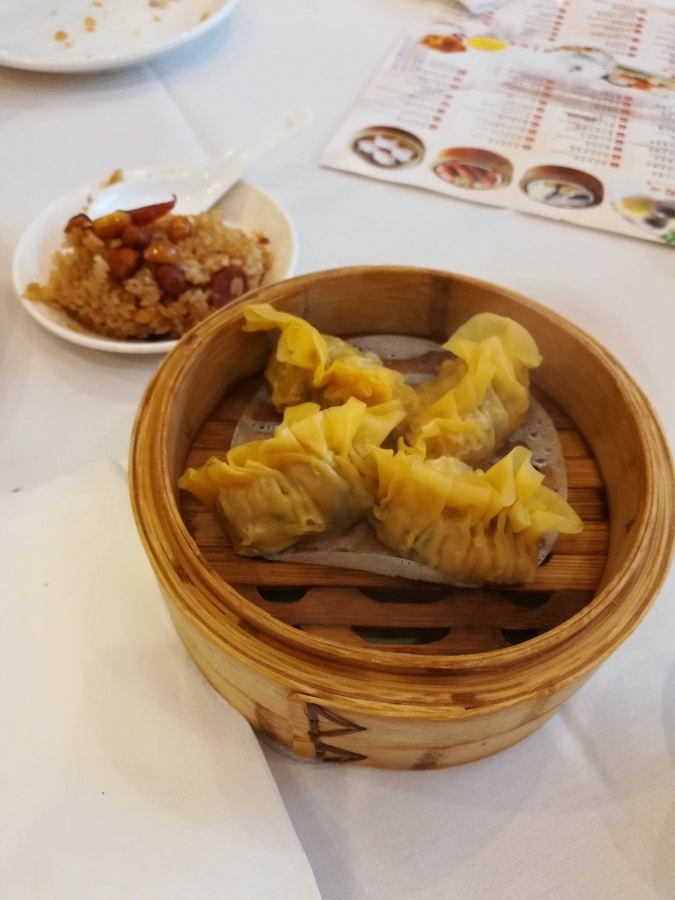 Be warned: few people in this area speak English, and the menu is in Chinese, so unless you speak or read Mandarin, get comfortable with pointing and nodding. The way it works is several women will walk around with trolleys full of food. When you're ready to eat, you can select what you want from the trolley and dig in. My friend and I filled up on dim sum and tea, and the bill was under $25 for both of us, unheard of in New York.
Japan
Japanese culture is huge in NYC, and the city even has a dedicated website. But if you're looking to fill up on some exceptionally good ramen, head to Minca. This might be known as a New York popular food spot, but it's genuinely one of the best.
Latin America
As you may have noticed, I'm a little obsessed with anything Latino. From salsa and bachata to tacos and tequila, I love it all. When I found myself in NYC for three months, fearing losing my Spanish-speaking skills, I decided to explore the city's vibrant Latin American community to make some friends to converse in Spanish. I'm so glad I stumbled upon this incredible side of New York!
If it's nightlife you want, sign up for Latin Party and receive invitations to a different party almost every night of the week. Foodies looking to explore the culinary side of NYC's Latin American scene should try these top restaurant options:
Coppelia: Lowkey 24/7 diner
Casa Adela: Small, authentic Puerto Rican restaurant
Buenos Aires: Argentinian steakhouse
Tacombi is a Mexican joint that's one of my favorites in all of NYC. This lowkey spot is also on my list of top Instagram-worthy food spots in NYC! Not only can you enjoy the fresh flavors of Mexico, but you can take some aesthetic pictures while doing it.
For a taste of Havana in Harlem, visit Floridita—the daiquiris are on point, and they serve $5 mojitos all day. Cuban restaurants and cafes are scattered throughout the city, offering authentic Cuban cuisine such as ropa vieja, tostones, and Cuban sandwiches.
Cuban culture is also celebrated through events like the annual New York City Cuba Festival and other cultural festivals that showcase Cuban music, dance, and art.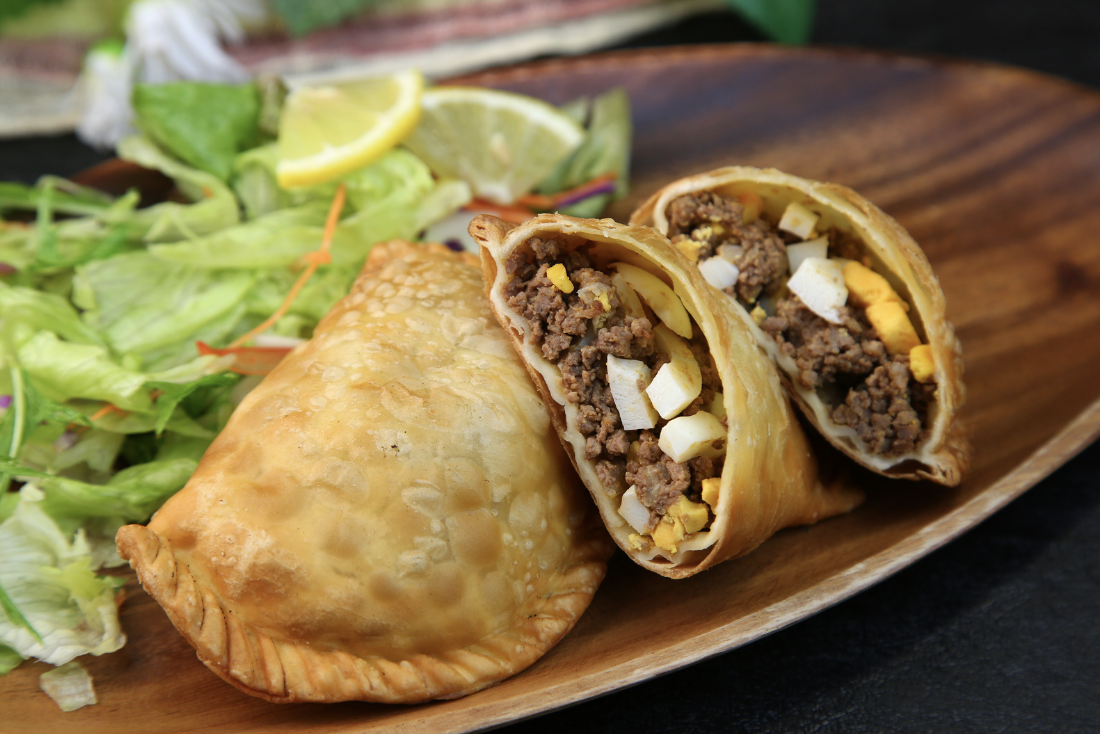 You can find Colombian communities in several neighborhoods across the city, with a notable concentration in areas like Jackson Heights in Queens and Inwood in Manhattan. Colombian restaurants, bakeries, and grocery stores are scattered throughout the city, offering Colombian dishes, including arepas, empanadas, bandeja paisa, and more.
Empanada Mama is the top destination for Colombian cuisine in New York. If you're craving arepas and empanadas, this restaurant is for you.
If you want the best pisco sour to sip on while eating fresh Peruvian-style ceviche, visit Pancany. The Peruvian community in New York City has played a significant role in shaping the city's cultural landscape. It offers residents and visitors a chance to experience the diverse and delicious flavors of Peru.
New York City Culture and Food Tour FAQs
What is New York Known for Food-Wise?
NYC is famous for being a melting pot of international cultures and cuisines. You can find everything from authentic Italian and Chinese food in Chinatown to incredible Jewish delis and a thriving food truck culture.
What Makes the New York Food Scene Unique?
The uniqueness of NYC's food scene lies in its unparalleled diversity. The city's cultural melting pot is reflected in its cuisine, making it possible to enjoy authentic dishes from around the world.
How Can I Experience the New York Food and Culture NYC is Famous For?
There are many ways to explore NYC's food culture. Joining guided food and culture tours is an excellent option. You can also embark on self-guided food adventures, exploring neighborhoods like Little Italy, Chinatown, and Jackson Heights. Be sure to visit food festivals, farmers' markets, and food trucks for various tastes.
USA Travel Guide Planning
🚗 Where can I book bus or private transportation while I'm in USA?
I strongly recommend using Bookaway. You can book almost all transport in the major tourist destinations through them online. They don't just cover buses they also cover shuttles, ferries, and private drivers.
🎫 Where can I buy tickets for museums, attractions, and tours in USA?
I recommend either Viator or GetYour Guide. They have a lot of options!
👩‍⚕️ What is the best insurance to have while traveling?
I recommend using Heymondo for a great value policy. The app also offers you 24/7 Dr Chat. For Digital Nomads check out SafetyWing digital nomad insurance.
I have also written a blog post covering all my recommended travel insurance here
✈️ Any flight recommendations?
WayAWay offers you cheap flights with cashback. You can use this code CLAIRE22 to get 10% off. Otherwise Skyscanner or Expedia are my go-to flight searching platforms.
📱What do you use for internet connection while traveling?
I'm a big fan of personal WiFi devices and they have saved my ass so many times when traveling. I wrote a full review of the top travel WiFi devices you can read here. I personally use GlocalMe as I can either pop in a physical sim card or use their local carrier.
With regards to my phone connection, I use e-sims while traveling, so rather than having to swap out my regular sim card I can download the app and buy a virtual sim card. I recommend using eitherAirhub or Alosim. Both have great coverage of multiple countries and are very easy to use.
🛏️ What is the best platform to use for booking accommodation?
The 3 best platforms that I normally use are Booking.com, Hotels.com, and Expedia They offer great deals and multiple options. I always check all three to be sure of the best deals.
🛅 Do you have any luggage recommendations for traveling?
I do have a complete list of the best packing and luggage products that I recommend, you can check the list here. I'm currently traveling with this suitcase and this backpack.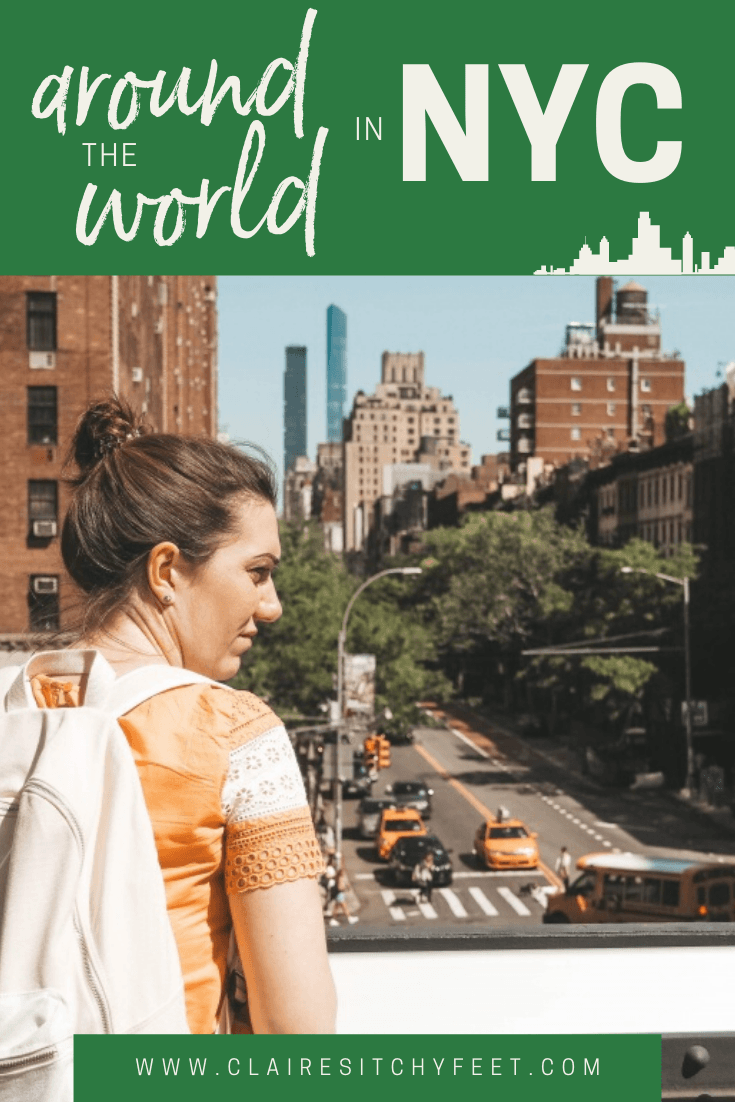 New York Food and International Culture Tour: Final Thoughts
I hope you've found this New York City food tour and culture NYC guide useful. Enjoy your time eating and drinking at these New York popular food spots as you travel the world in NYC. Don't forget to download these travel apps and check out my other New York guides.
Traveling to NYC? Take a read of my other guides:
10 British-Inspired Places to Visit in New York City
The 11 Most Instagrammable Places to Eat in New York City
How to Spend 5 Days in New York City
How to Spend a Weekend in New York City
5 Ways to Win at Christmas Shopping in New York City
This post was proofread by Grammarly.