Are you planning your next Mexico vacation and curious about the best places to visit in Mexico? In this guide to the top vacation spots in Mexico, I asked 10 of my blogging friends and fellow Mexico connoisseurs about their favorite Mexico vacation destinations. In addition to classic Mexico vacation spots like Playa del Carmen and Tulum, this guide to the best Mexico cities to visit includes some hidden gems you may have never heard of.
Did You Get Travel Insurance Yet?

The Insurance companies I recommend are Hey Mondo, Safety Wing, and Travel Insurance Master

Hey Mondo is great if you are looking for a great value flexible policy. They offer single-trip cover, annual multi-trip cover, and long-term travel cover. Safety Wing is great value, with monthly coverage starting at $39. It's super easy to use, and it just renews each month. I currently use them as they offer me free cover for my son as part of my policy. I also use Travel Insurance Master for short trips.

Read my full travel insurance post here, where I go into detail about all companies.
10 Best Vacation Spots In Mexico
1. Mexico City
As Mexico's capital and largest city, it should come as no surprise that Mexico City is one of the best places in Mexico to visit. This land-locked city is home to over 20 million people and is famous for its culture and unique landscapes. Mexico City is busy, vibrant, and the perfect place to vacation in Mexico.
Arriving in Mexico City by airplane is exciting in and of itself. From the plane window, you'll see a vast, sprawling urban jungle surrounded by mountains and volcanoes, a rather unexpected sight for many.
Once in the city, there are many places to explore, all offering unique experiences. Head to the neighborhood of Condesa for tree-lined parks and manicured gardens, or enjoy the hustle and bustle of Centro. You can also visit Roma for trendy streets filled with art and exciting nightlife.
There are plenty of hotels and hostels in Mexico City in each neighborhood, so you can enjoy a few nights. It's also worth checking out vacation rentals with cozycozy to compare different options in one place. Check out this detailed guide to accommodations in Mexico City, and browse cheap flights on WayAWay.io.
With so many fun things to do in Mexico City, you'll have a busy Mexican vacation packed with sightseeing. Head to the massive central plaza for stunning architecture, and check out the ancient ruins that are only steps away. That's right, you can see ruins right in central Mexico City!
A guided walking tour of the city is a great way to learn about the city's rich local history and culture and visit important sites, such as the post office and cultural center. You can easily spend a couple of days just wandering the city, making it one of the best places to go in Mexico for endless entertainment.
Be sure to take a day trip to Xochimilco, where you can float down a canal in a colorful boat—also, check out nearby Teotihuacan, a vast ancient Aztec ruin site. Food tours are very popular in Mexico City, and you'll be spoiled with some of the best tacos in the world! Jot down some street tacos recipes along the way to bring the deliciousness home with you! History buffs will be pleased to know there are dozens of museums throughout Mexico City.
Bailey from Destinationless Travel.
2. Oaxaca City
Oaxaca City is one of the best places in Mexico to visit, so it should be high on your Mexico bucket list. There are so many exciting things to do in Oaxaca that you won't know where to begin. An excellent place to start is by walking around the city center, a UNESCO World Heritage Site with beautiful churches, architecture, and magical colors.
The best time to visit Oaxaca City is Dia de Los Muertos (Day of the Dead)—the city's celebrations are extraordinary. No matter what time of year you visit, I suggest visiting the Zocalo, museums, botanical gardens, and markets. You can also visit the stunning Hierve el Agua, located 45 minutes from the city center and accessible by taxi and bus.
Oaxaca City is one of my favorite Mexican vacation destinations because it's where I first tried Mezcal at a tasting room called Mezcaloteca. I went with some friends, and we had a fantastic time—it was everything I imagined Mexico to be and more. Afterward, we enjoyed local specialties at the open-air Tiacoula Market and craft beers at Mezcalerita's rooftop. Oaxaca will always hold a special place in my heart!
Rachel from Average Lives is an affordable travel blog focusing on itineraries, outdoor adventures, and road trips.
Quick Tip: Book accommodation, tours, and transport ahead of time online to save money and stress.
Best Mexico Tours: Click here to check out the top Mexico tours
Best Mexico Accommodation: Click here to check out the best accommodation in Mexico
Best Mexico Transport: Click here to book a bus, ferry, or train in Mexico
3. Uxmal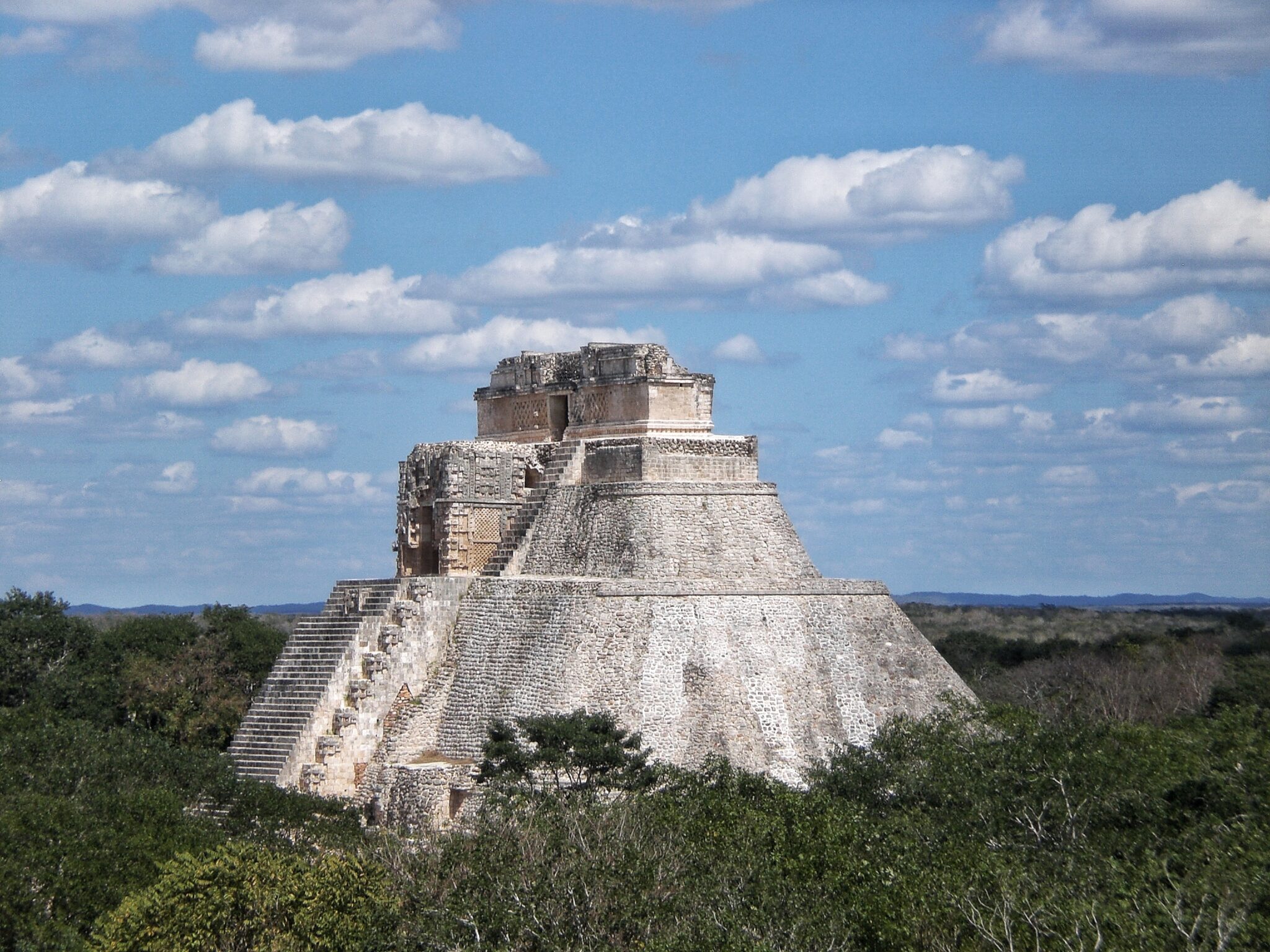 Uxmal is a stunning Mayan archeological site of the Ruta Puuc and is often considered the best place to visit in Mexico. If you want to spend your Mexico vacations doing more than just the beaches of Mexican Riviera Maya, you should consider visiting this spot.
What makes Uxmal unique is how beautifully rugged it is—low bushes surround the historic buildings, and countless iguanas call this place home. The most straightforward access point to visit Uxmal is Merida, where you can hop on the Ruta Puuc bus or join a guided tour. If you have your own car, this is one of the top Mexico destinations.
At its peak, Uxmal boasted a population of 25000 people. You're better off exploring the site with a guide, as it's more spread out than you'd imagine. A good guide will highlight the best viewpoints and explain the significance of the various buildings, including the ball court where the traditional "pelota" game was played.
Visit Uxmal early in the morning before the large groups of tourists arrive, and it gets unbearably hot. There isn't much shade, so bring a hat and some sunscreen.
Claudia Tavani from My Adventures Across The World. Claudia Tavani is a former human rights lawyer who started My Adventures Across The World in 2015 to help others live their dream trip.
4. Puerto Vallarta
Whether you love city life, nature hikes, and art or prefer laying on the beach until further notice (me too), Puerto Vallarta has something for everyone. On the surface, Puerto Vallarta seems like just another Mexico vacation spot, but you'll discover a rich culture and magnetic energy that's hard to describe.
Puerto Vallarta has local street food and markets, famous art galleries, live music, and friendly people. It's no wonder many ex-pats and travelers return to Puerto Vallarta yearly. Some of the best things to do in Puerto Vallarta include eating your heart out in Versalles (the "foodie hub" of Puerto Vallarta), walking along the Malecon downtown, hiking to the Mirador, exploring La Marina, partying in Zona Romantica, and going to a drag show at The Palm.
For an authentic Mexican experience, head to the Sunday market in Mojoneras—a traditional open-air market opening at 9:00 a.m. every Sunday. Local vendors sell local food, clothes, art, and second-hand items. Arrive hungry and try La Tuba (juice), chilate (chocolate drink), elote en vaso (corn in a cup), tamales, and, of course, tacos.
Puerto Vallarta is also the perfect home base for day and weekend trips around Mexico. Visit El Tuito (small pueblo magico), camp on the beach in Mayto (secluded beach), take a bus to Sayulita and San Pancho, or spend a romantic weekend in Yelapa.
As an LGBTQ+ traveler, Puerto Vallarta's thriving gay scene is what initially drew me to this colorful city. Zona Romantica, a gay neighborhood in the heart of the city, is famous for being one of the most prominent LGBTQ+ communities in the world. PV is home to gay resorts, tours, gay-owned businesses, and Los Muertos, a gay beach.
Click here for everything to know before hopping on a plane to Puerto Vallarta. And if you're thinking about getting dental work done in Mexico, read this.
Courtney (The Explorer) is an LGBTQ+ travel content creator and 7-year nomadic traveling human originally from Chicago, USA.
QUICK TIP: Book your tours, rental cars, and transfers through my local contacts

I've been working with Living Dreams Mexico for years and they are who I send all my family and friends to when they visit the Riviera Maya. I really can recommend them enough for private tours and experiences. They have solid 5* reviews on Trip Advisor and Google from almost 4000 reviewers! You can view all their tours here.

If you're looking for private airport transfers and rental cars then Vanessa and Oliver from Turismo Channel are personal friends of mine and I can 100% recommend them to make an inquiry click here and complete the form. Someone will be in touch within 24 hours.
5. Sayulita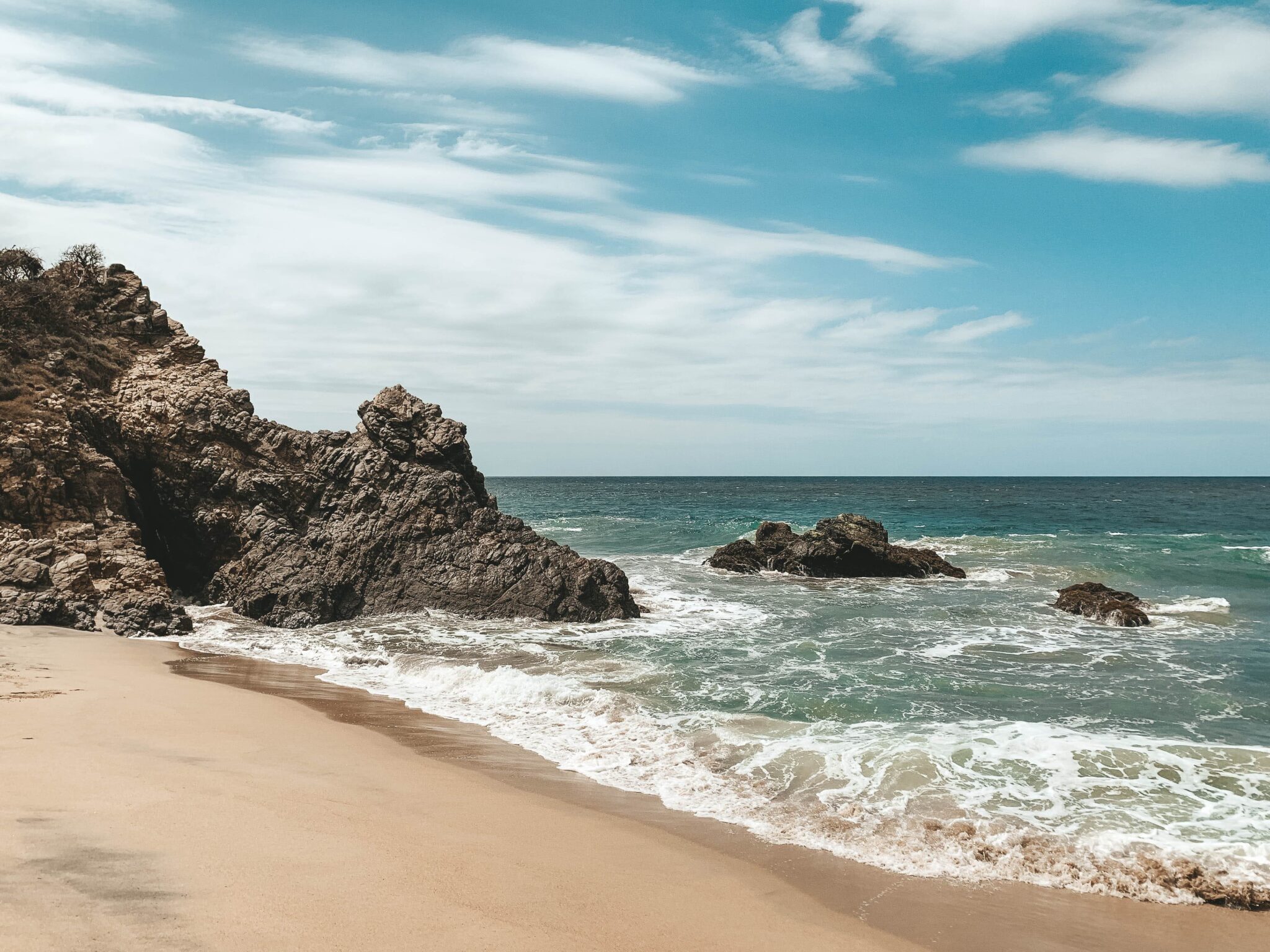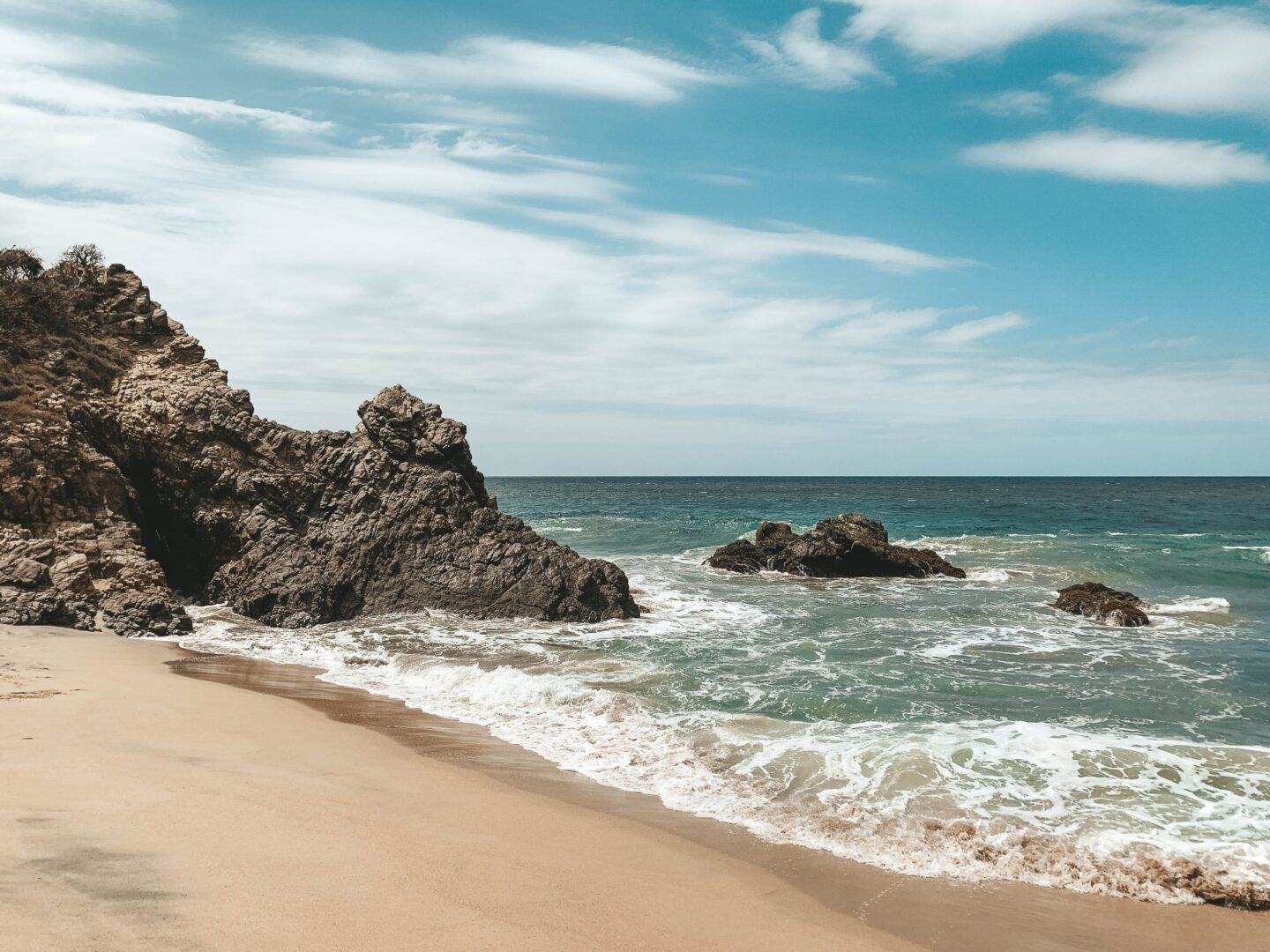 Just an hour from the bustling city of Puerto Vallarta, you'll find Sayulita, a colorful beach town near the lush jungle and mountainside that's the best place to vacation in Mexico (in my opinion). The bohemian town is one of the best Mexico places for surfing and artisan culture. I love Sayulita because of its laid-back, free-spirited vibe. Rather than mega-resorts, you'll find quirky boutiques and affordable Airbnbs.
Surfers have been coming to Sayulita to surf since the 1960s, so I highly recommend booking a lesson with one of the local surf schools. The rolling, gentle waves in Sayulita are great for beginners. After a morning surf, unwind at Playa Sayulita Beach and snag a hut for a relaxing and affordable massage.
Sayulita is also known for its trendy food scene, with various restaurants serving authentic Mexican fare, plant-based cuisine, and seafood. Explore the vibrant town and find a spot to eat for lunch. Afterward, walk the streets lined with colorful buildings and shop in artisanal boutiques for housewares, bohemian clothing, and jewelry.
If you're a fan of "The Bachelor" show, you'll be excited to hear the filming location for "Bachelor in Paradise" is only 10 minutes from town! Hotel Playa Escondido sits in a cove and has a private beach—guests can stay at the hotel or book a spa treatment when the show isn't filming.
Kick back and enjoy this boho paradise!
Cecily from Groovy Mashed Potatoes, a travel blog featuring unique travel experiences, fun itineraries, and offbeat places to help you plan your dream trip.
6. Isla Holbox
Holbox is a beautiful island located in Yucatan, Mexico. While quite large, only a tiny portion of Holbox is inhabited, making it the perfect place to vacation in Mexico. No cars are allowed on Holbox, so the primary way of getting around the island is by golf cart. You can rent these on the island or call a golf cart taxi to help you get around.
Holbox is known for its incredible nature and wildlife. You can see whale sharks from May until September, manta rays, flamingos, and even bioluminescent plankton—experience it all on a boat tour. There are many different ones, depending on what you want to see. You could go snorkeling, swimming, or even diving.
Of course, there are plenty of other things to do in Holbox and beaches to spend the day at. The sea is usually calm and shallow in Holbox, so it's perfect even for inexperienced swimmers. The tourist crowds that populate Yucatan's other islands, like Isla Mujeres and Cozumel, have largely spared the island.
Holbox is far more authentic, and you won't find large resorts or chain restaurants here, just small boutique hotels. Try the delicious Mexican street food and go out for drinks in the evening to one of the small beach bars.
Victoria from www.guideyourtravel.com.
Quick Tip: I highly recommend booking all of your Mexico transportation with GottoGo. You can search for buses, shuttles, ferries, and Flights on their website. What I love most about them is their customer service. I know these guys personally from living in Guatemala, and they look after their customers.

If anything happens and you get delayed and miss your bus, you can just call them, and they are always there to help. If you book through them, you will pay a little more than booking in person at the bus station. But it's worth it for the ease and security. Click here to search for transportation in Mexico.
7. Cozumel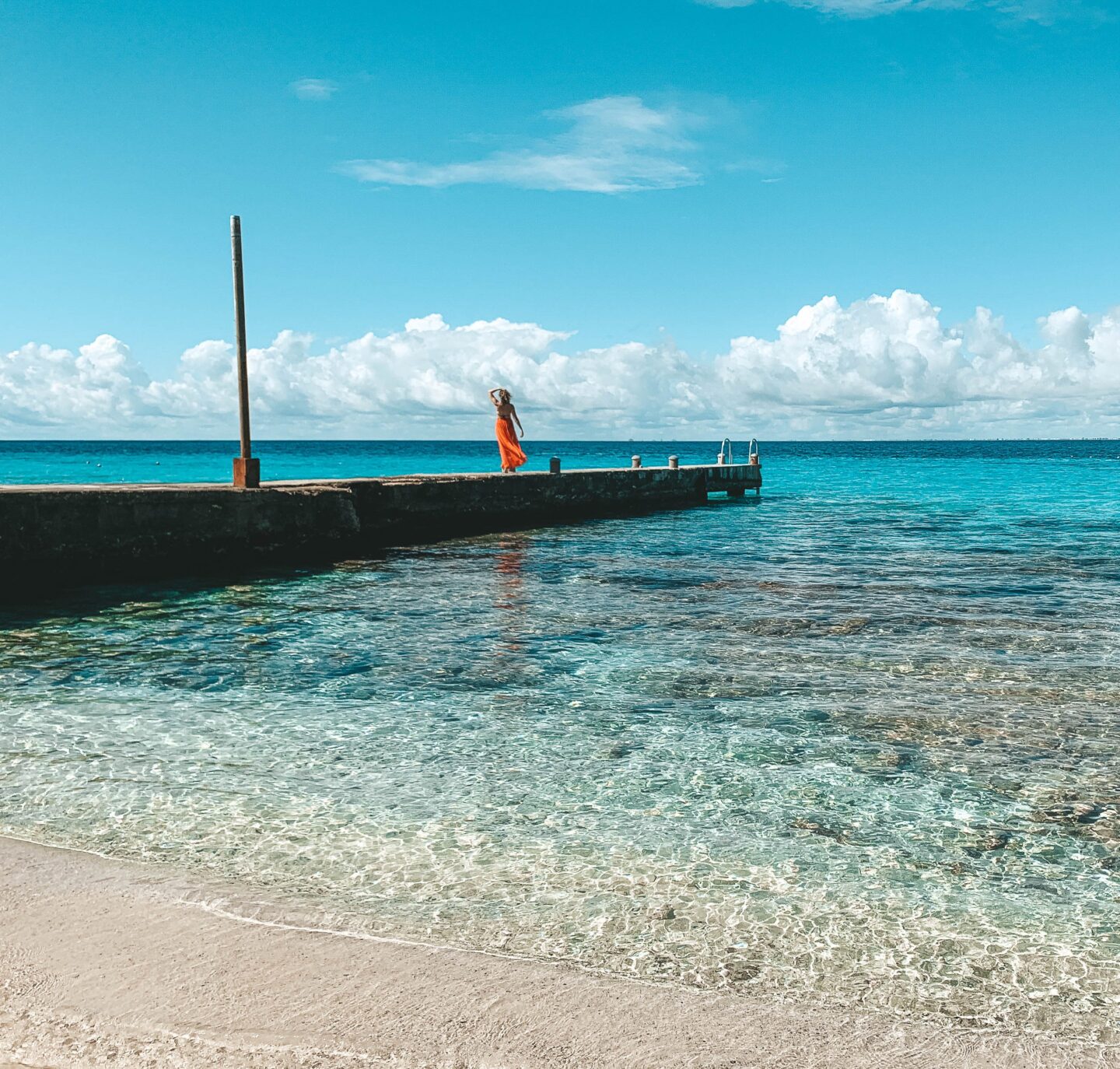 Escape the party cities of Playa Del Carmen or Cancun to relax and enjoy the beautiful island of Cozumel. It's one of the best Mexican vacation spots—imagine a Hawaiian island for half the cost.
You can spend your days snorkeling at a beach club, visiting nature parks, exploring Ancient Mayan Ruins, eating great food, making chocolate, and scuba diving to one of the most beautiful reefs in the world.
While this island is only 40 minutes away from the energetic city of Cancun, it feels like a world away. If you love to snorkel, one of the best spots is the Money Bar—there's no fee, and you can snorkel as long as you want. For a more authentic experience, a factory tour of Mayan Cacao should be on your list. You'll make and sample chocolate while learning about local history!
If you're traveling with a family, don't miss Cozumel's fun eco-parks. Chankanaab is my favorite because there's so much for kids to do, like snorkeling, swimming, and playing.
What I love most about Cozumel is the people because everyone is lovely and willing to help. Plus, the food is fantastic—two must-try places are Gordito Burrito and the Lobster Shack.
Corritta from It's a Family Thing is a full-time travel family living in Playa Del Carmen, Mexico.
8. Tulum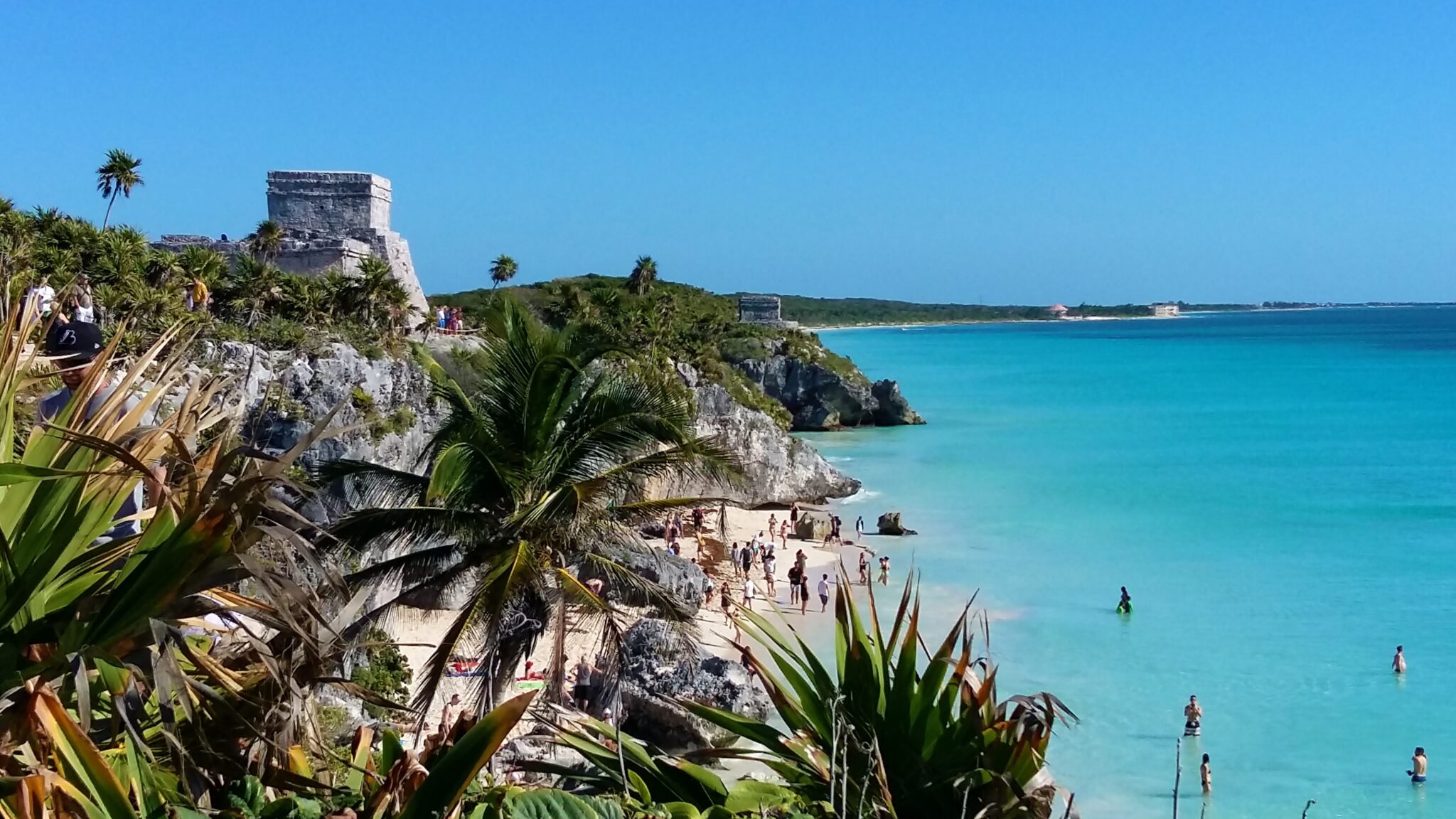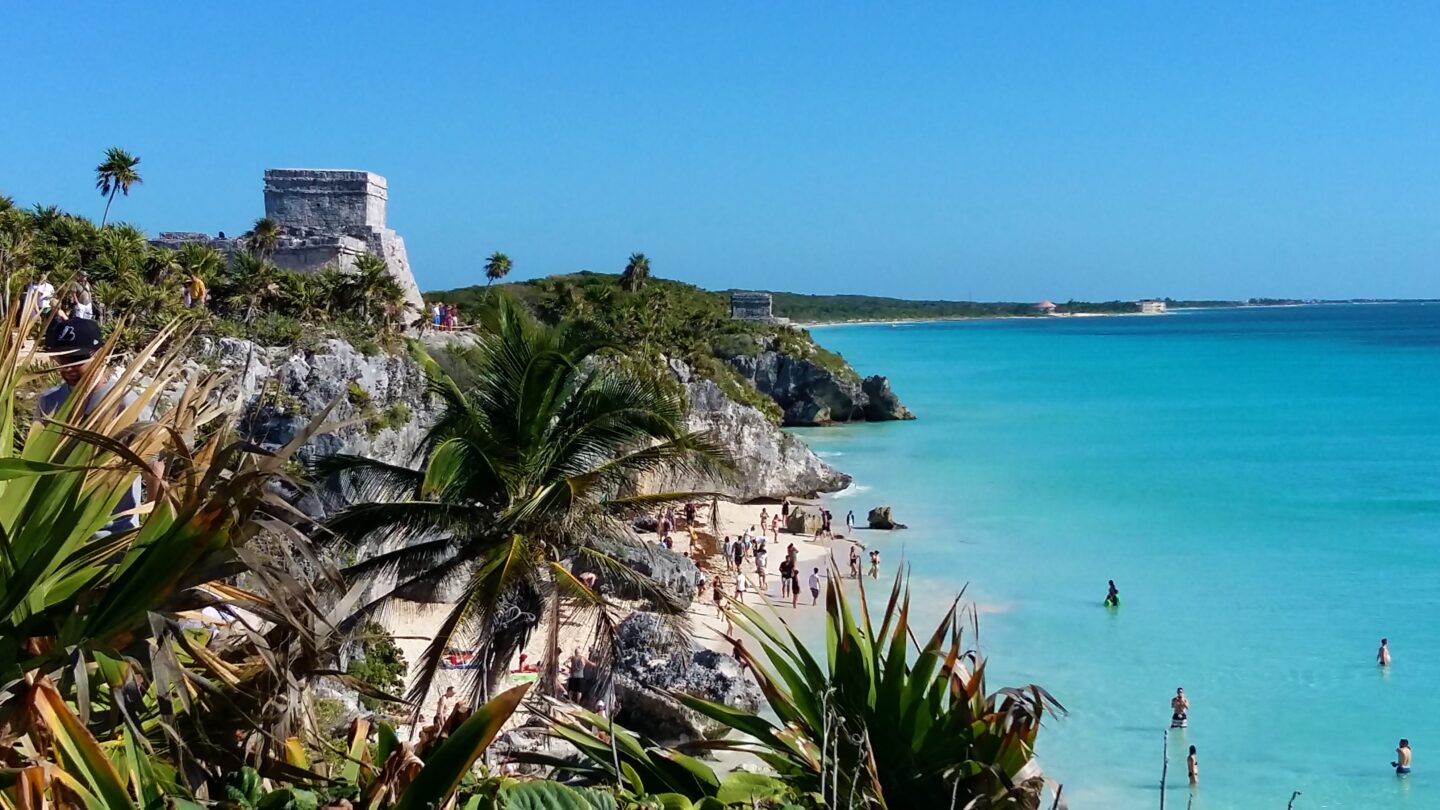 While Tulum isn't the hidden gem among Mexico places to visit that it used to be, it's still a unique destination. Less touristy than Cancun and Playa del Carmen, Tulum is a popular destination in the Yucatan Peninsula yet manages to keep an alternative vibe.
Tulum's town center is an affordable place to stay, with great local restaurants and cheap accommodations. However, most people prefer to stay on the beach in the Hotel Zone, which is much more expensive since you're paying for a gorgeous view. If you can't afford to stay on the Tulum beachfront, you can still spend a lot of your vacation time there by hiring a bike to explore the area.
One thing you don't want to miss is the Tulum Archaeological Site, which has all the picturesque Mayan ruins you could hope for perched atop a cliff overlooking the turquoise Caribbean Sea. Remember to pack your bathing suit to take a dip and cool off!
Other must-do activities in Tulum include swimming, snorkeling, and diving in the local cenotes. You can arrange a tour to visit several of these natural freshwater pools or visit some on your own. You can even go cenote diving with crocodiles if you're brave enough!
I adore Tulum as it feels more genuine than resort destinations further up the coast—visiting Tulum alone helped me get to know the town properly. I ate at local restaurants, sunbathed on beautiful beaches, and dived in the cenotes. Visiting Tulum was a unique experience I will never forget.
Claire from This Travel Lover. Claire is a solo travel expert and helps women enjoy their solo travel adventures safely and sustainably through her blog and podcast, This Travel Lover.
9. Playa del Carmen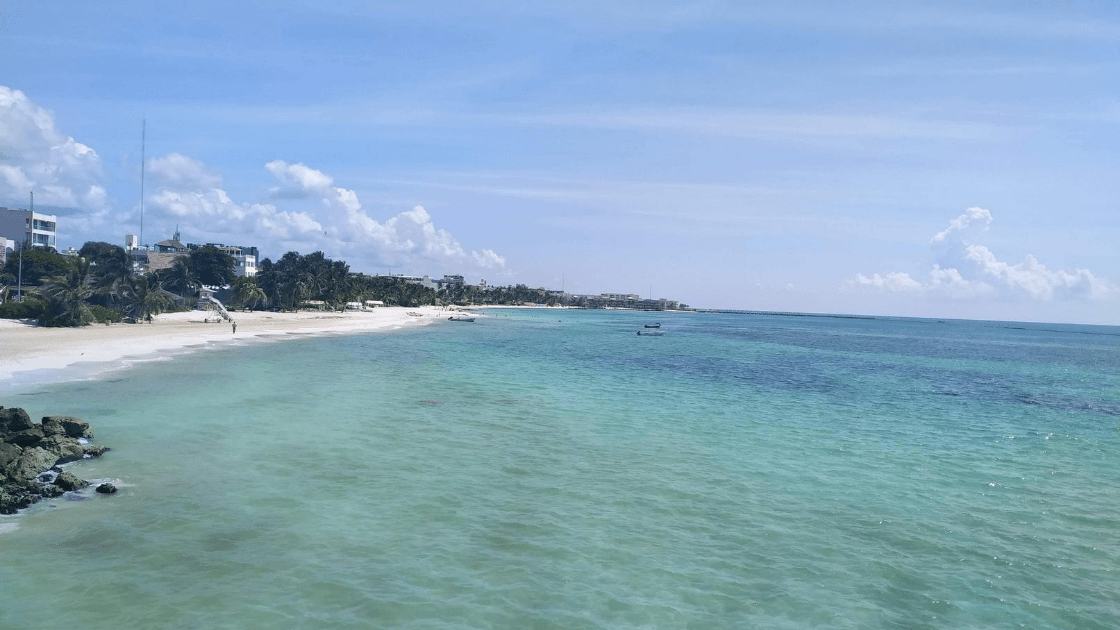 Playa del Carmen has beautiful beaches, amazing food, vibrant nightlife, and endless things to do.
One of the top activities in the Yucatan region is checking out cenotes, or natural water-filled sinkholes. Just outside Playa del Carmen is Cenote Azul, a stunning cenote tucked among the lush tropical vegetation. Swimming in the water surrounded by jungle will cool you off from the Caribbean heat in no time!
In the evening, head over to Playa's iconic Fifth Avenue, where you'll find lively beach clubs, bars, and chic restaurants lining a pedestrian promenade. It's the perfect place to end your day regardless of travel style.
I've been to Playa several times and continue returning for the beautiful beach sunsets. Despite having visited over 60 countries, there's something so special about Playa and the friendly, down-to-earth locals I've gotten to know there. It's also conveniently located close to many unique destinations and activities, from Cancun and Tulum to adventure parks and archeological ruins.
If you can visit Playa del Carmen, I promise you won't be disappointed!
Michelle from Wander Eat Write.
Quick Tip: View my full Mexico packing guide here including a downloadable checklist. And check out my Mexico Essentials shopping list here.
Looking for the Best Mexico Vacation Activities in Playa del Carmen?
For all kinds of excursions and car rentals in Riviera Maya, please look at what my friends from Turismo Channel have! You can check out their tours by clicking here and using the following discount codes for the best prices: clairecaroff (car rental), claire10off (for 10% off group tours), and claireprivate (for a discount on private tours).
QUICK TIP: Book your Mexico Tours with Living Dreams Mexico. You can find a lot of options here:

1. Dream Tulum Tour
2. Dream Cozumel Island Snorkeling
3. Dream Isla Mujeres
4. Dream Whale Shark Quest
10. Isla Mujeres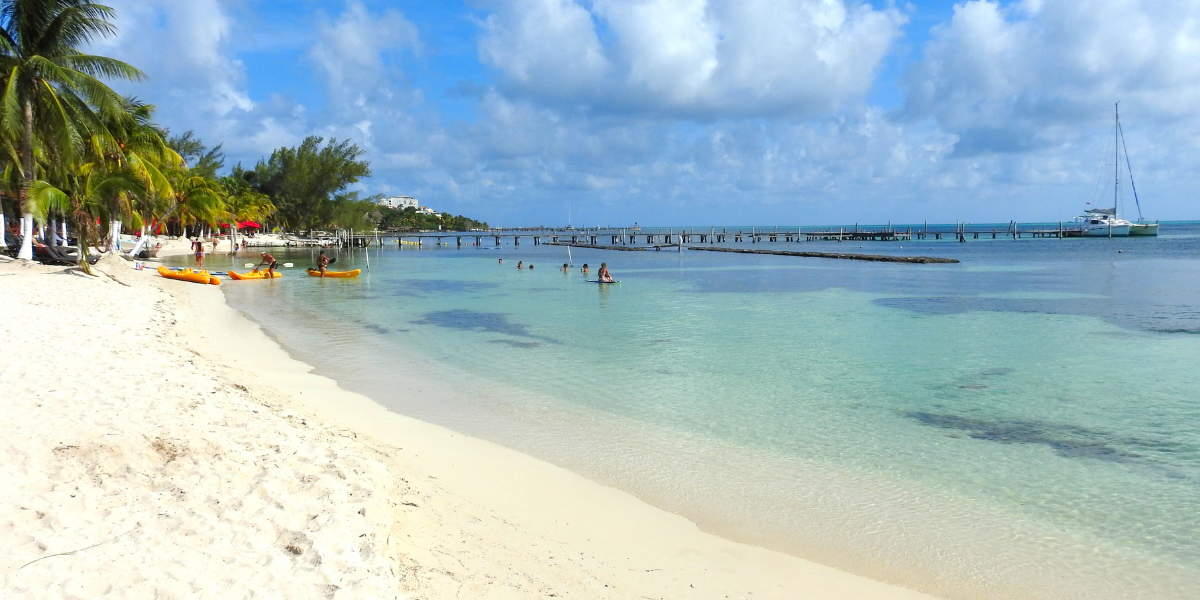 A short boat ride from the popular tourist destination of Cancun is Isla Mujeres, a small island paradise. This Mexico vacation spot is much quieter and more relaxed than Cancun—the white sand beaches and crystal blue water are perfect for relaxation.
Playa Norte is the best beach, located on the island's northern tip. This pristine stretch of white sand is lined with palm trees, and the calm, turquoise water is perfect for swimming. This is often regarded as one of the best beaches in Mexico, and having spent a few days there, it's easy to see why.
Between May and September, whale sharks swim in the waters between Isla Mujeres and Isla Holbox. You can embark on a boat trip to see these gentle giants and snorkel with them in the water—it's an incredible experience to swim alongside the largest fish in the sea.
I love Isla Mujeres because the locals lean into the "island way of life." Things around Isla Mujeres are laidback—nobody is ever in a rush, and you're guaranteed relaxing days spent on the beach, snorkeling, diving, driving around on a golf cart, and enjoying lots of good food.
Luke from Wild About BC is all about finding off-the-beaten-path adventures. He is passionate about photography and documenting all of the beautiful places he has been able to visit.
Mexico Travel Guide Planning
🧳 Any recommendations on what I should pack for Mexico?
Yes! I have created a whole packing guide to Mexico which you can read here and you can also check out my packing list for Mexico on Amazon here.
🚗 Where can I book bus or private transportation while I'm in Mexico?
I strongly recommend using GottoGo. You can book almost all transport in the major Mexican tourist destinations through them online. They don't just cover buses they also cover shuttles, ferries, and private drivers.
🎫 Where can I buy tickets for museums, attractions, and tours in Mexico?
First and foremost check out all of the amazing Mexico tours Where Sidewalks End has. They are a small local company and they have some really special experiences.
For everything else I recommend either Viator or GetYour Guide.
If you are traveling to Cancun you can use GoCity and save up to 55% of the initial cost of entrance tickets to various museums, tours, and attractions!
If you are traveling to Playa del Carmen then I recommend booking through my friend Vanessa at Turismo Channel. You can check out their tours by clicking here and using the following discount codes for the best prices clairecaroff (car rental), claire10off (for 10% off group tours), claireprivate (for a discount on private tours). You can also send her a WhatsApp message quoting the above codes to receive the discount.
👩‍⚕️ What is the best insurance to have while traveling?
I recommend using Heymondo for a great value policy. The app also offers you 24/7 Dr Chat. For Digital Nomads check out SafetyWing digital nomad insurance.
I have also written a blog post covering all my recommended travel insurance here
✈️ Any flight recommendations?
WayAWay offers you cheap flights with cashback. You can use this code CLAIRE22 to get 10% off. Otherwise Skyscanner or Expedia are my go-to flight searching platforms.
📱What do you use for internet connection while traveling?
I'm a big fan of personal WiFi devices and they have saved my ass so many times when traveling. I wrote a full review of the top travel WiFi devices you can read here. I personally use GlocalMe as I can either pop in a physical sim card or use their local carrier.
With regards to my phone connection, I use e-sims while traveling, so rather than having to swap out my regular sim card I can download the app and buy a virtual sim card. I recommend using eitherAirhub or Alosim. Both have great coverage of multiple countries and are very easy to use.
🛏️ What is the best platform to use for booking accommodation?
The 3 best platforms that I normally use are Booking.com, Hotels.com, and Expedia They offer great deals and multiple options. I always check all three to be sure of the best deals.
🛅 Do you have any luggage recommendations for traveling?
I do have a complete list of the best packing and luggage products that I recommend, you can check the list here. I'm currently traveling with this suitcase and this backpack.
Final Thoughts On the Best Vacation Spots in Mexico
Don't forget to check out natvisa.com for an online tourist card application as you plan your trip to some of the most beautiful cities in Mexico. This form is necessary to enter Mexico—you'll be given a paper form to complete on the plane if you fly in, but doing it online before you enter saves time.
Pin for later