If you're looking to explore Portugal off the beaten track, renting a car and driving from Lisbon to Porto is the perfect way to do it. You'll get to see some of the best places that this beautiful country has to offer, and you'll be able to stop wherever you want along the way. Here are just a few of the places you won't want to miss.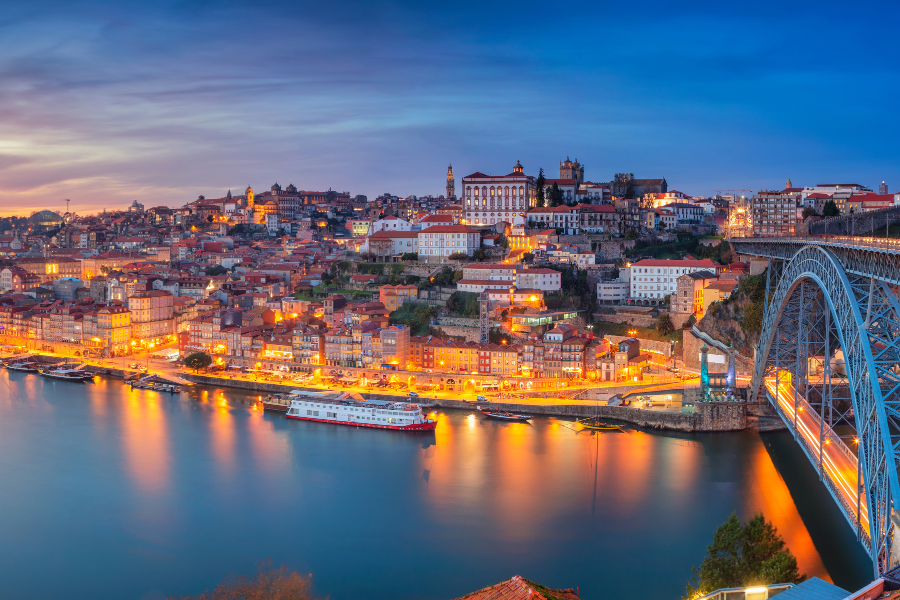 Did You Get Travel Insurance Yet?

If 2020 taught us anything, it's that you need to be prepared for anything!

The Insurance companies I personally recommend are Hey Mondo, Passport Nomads, Safety Wing, and Travel Insurance Master

Hey Mondo is great if you are looking for a great value flexible policy. They offer single-trip cover, annual multi-trip cover, and long-term travel cover.

Passport Nomads provides the most comprehensive cover for Digital Nomads. If you find yourself in need of medical care you just contact them and they will pre-load your card with the funds to cover your treatment, meaning you won't need to pay out of pocket and then put in a claim later.

Safety Wing is great value with monthly cover starting at $39. It's super easy to use and it just renews each month. I currently use them as they offer me free cover for my son as part of my policy.

I also use Travel Insurance Master for short trips.

Read my full travel insurance post here where I go into detail about all 4 companies.
1. Cabo da Roca
Although Cabo da Roca is fairly close to Lisbon, it is one of the most beautiful drives from Lisbon along the windswept Portuguese coast you'll have the chance to do. Take the smaller N247 off the main highway once you've arrived in Cascais, and follow the coastal road. Only 40 minutes from downtown Lisbon this is a great first stop to stretch your legs and take a few pictures.
This rocky headland is located on the Atlantic coast, and its dramatic cliffs offer incredible views of the ocean. It's the most Occidental point in Europe, and although there isn't much more than a lighthouse and a restaurant, the stunning rugged views are definitely worth a pitstop.
2. Azenhas do mar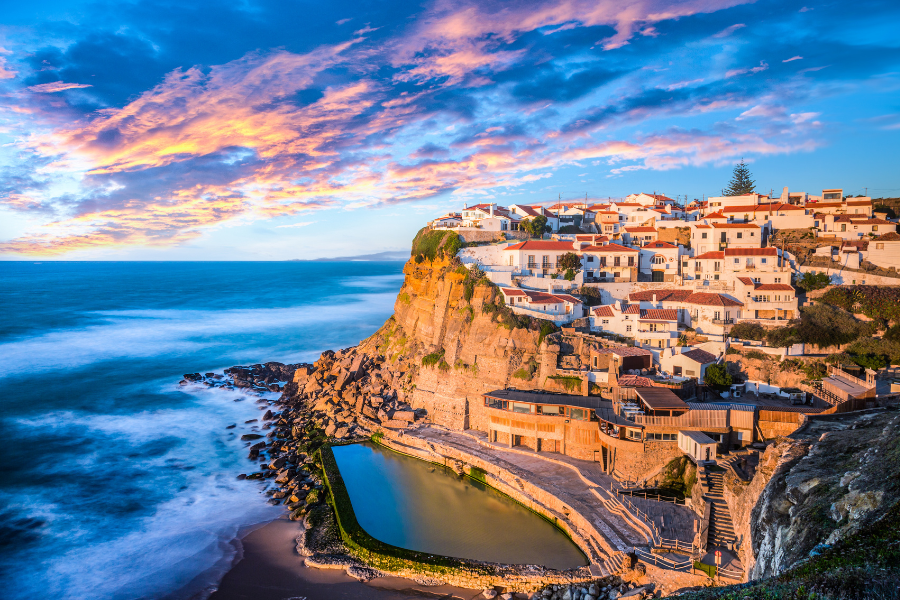 Continuing up the coast be sure to make a stop in the tiny white village of Azenhas do Mar. This picturesque village is perched precariously on the cliffside and offers stunning views of the Atlantic Ocean below. It also has turquoise natural pools, which although cold, are marvelous for kids to wade in during the summer months.
The seafood here is also delicious, so be sure to eat lunch at the Agua e Sal restaurant which has a 180-degree view of the ocean. There is also a famous viewpoint right above the village which is worth checking out before stopping for lunch.
3. Ericeira
Many tourists driving from Lisbon to Porto stop at the quaint white-washed village of Ericeira, perched up on the cliffs. The cobblestone streets and Portuguese architecture give it a very traditional feel, which definitely makes Ericeira worth a visit. And as the only surf reserve in Europe, it is a popular spot to catch one of those perfect waves or watch the surfers year round.
But what really makes this village special is its many incredible seafood restaurants. You can sit out on the clifftop with the wind in your hair and enjoy the amazing view while you eat, or head down to the boardwalk at Foz de Lizandro, one of Ericeira's many beaches, for some sand between your toes with your glass of wine. Either way, you're sure to enjoy some of the best seafood Portugal has to offer.
4. Peniche and the Berlenga Islands
One of the next stops on our list when driving from Lisbon to Porto is Peniche. Although slightly unkempt, the fishing town is home to some great surfing beaches and is a great place to surf depending on conditions.
The real highlight of Peniche is the Berlenga islands. It's a great half-day trip when the short ferry trip takes you to a small island which is a natural reserve where abundant marine life and birds are protected. The craggy coastline full of caves and grottos is perfect for kayaking or snorkeling, and the small fishing community which lives close to the imposing 17th-century Sao Joao Batista fort is an interesting place to visit.
5. Nazare
Our next stop, Nazare, has been put on the map by all the great surfers who have come in search of the huge waves created by the rock formations on this part of the coast. This small town is located about halfway between Lisbon and Porto and is home to the biggest waves in Europe. It's a great place to watch surfers ride the waves, enjoy the beach, or just take in the incredible views of the Atlantic Ocean.
The Nazare funicular provides a convenient and fun way to get up to the top of the cliff where the best views are. Here you can visit the lighthouse in the fort and feel the strength of the huge Atlantic sea below.
We suggest lunch up at the top since there are several great options to choose from, and then a nice walk back down the hill to enjoy the views after lunch.
6. Obidos

Located about halfway between Lisbon and Porto, the walled village of Obidos is definitely worth a visit! one of the best-preserved medieval villages in all of Europe. This enchanting village is a popular tourist destination, thanks to its well-preserved castle walls, narrow cobblestone streets, and stunning views. It was also recently declared a UNESCO Literary city and has a large church which was turned into a beautiful bookstore, as well as a booklined grocers shop!
There are several excellent restaurants and shops in Obidos, as well as an array of family-oriented activities and themed events. Whether you decide to stop for a few hours on your drive from Lisbon to Porto or to spend a whole day in Obidos, this charming village is well worth a visit.
7. Caldas da Rainha
Since this city is just a 10-minute drive from Obidos, it's really worth a stop if you've decided to see Obidos. This city was named for the spa founded by the queen in 1485, the oldest thermal hospital in Europe. Although the institution is closed, it has become an interesting museum showing all the baths and how the hot springs were used therapeutically.
It also happens to be the best place to buy ceramics in Portugal. Home to Bordalo Pinheiro's fun and colorful ceramic pieces, this is where you can find beautifully detailed ceramic treasures at the best prices. Make a stop in Caldas da Rainha to explore the ceramic factory and store. You'll find beautiful pieces at great prices, making it the perfect place to shop for souvenirs.
8. Batalha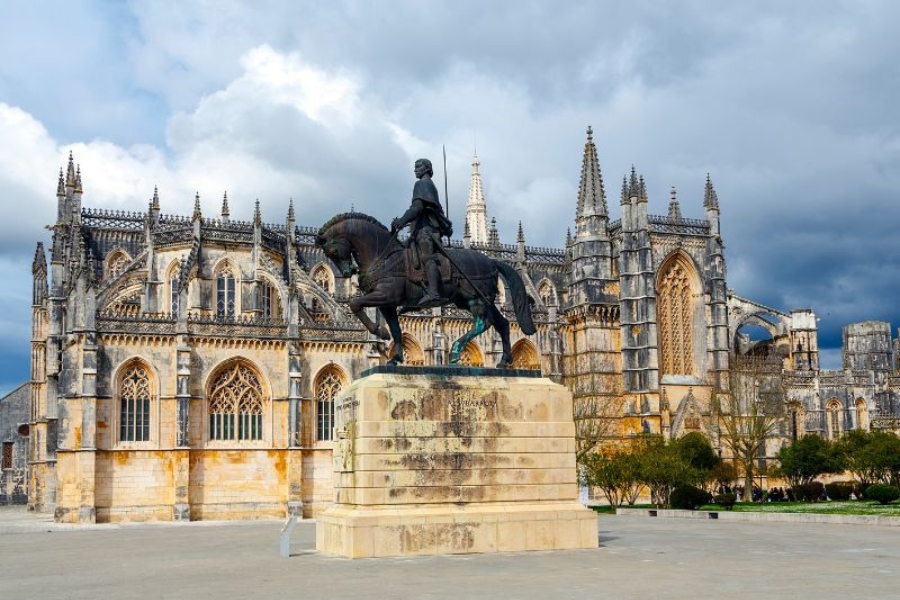 Anyone driving from Lisbon to Porto should consider a stop to visit the monastery. The Mosteiro da Batalha is a magnificent building that was built to commemorate the winning of an important battle for Portuguese independence. It is home to delicate carvings, intricate Manueline details, and gothic architecture.
If you have a few hours to spare, be sure to wander through the monastery and take in the beauty of this historic site. It is one of the best places to visit in Portugal if you are a history or architecture buff and an experience that you won't soon forget!
9. Coimbra
About 2 hours from Lisbon, Coimbra is a beautiful medieval town in Portugal that is definitely worth more than a few hours of your time.
The winding roads and stone staircases are sure to captivate you, as will the city's many students who come here to study at the world-renowned university. It is one of the oldest in Europe and is an extremely well-preserved UNESCO World Heritage sight. Don't miss out on going up the bell tower to appreciate the stunning 360˚ view of the medieval city.
Be sure to check out the incredible library at the university, and see the local students swarm the streets in their capes for some amazing pictures! The student uniform includes a very characteristic cape, which students must use to attend classes, and is said to be the inspiration for the Harry Potter books.
10. Fatima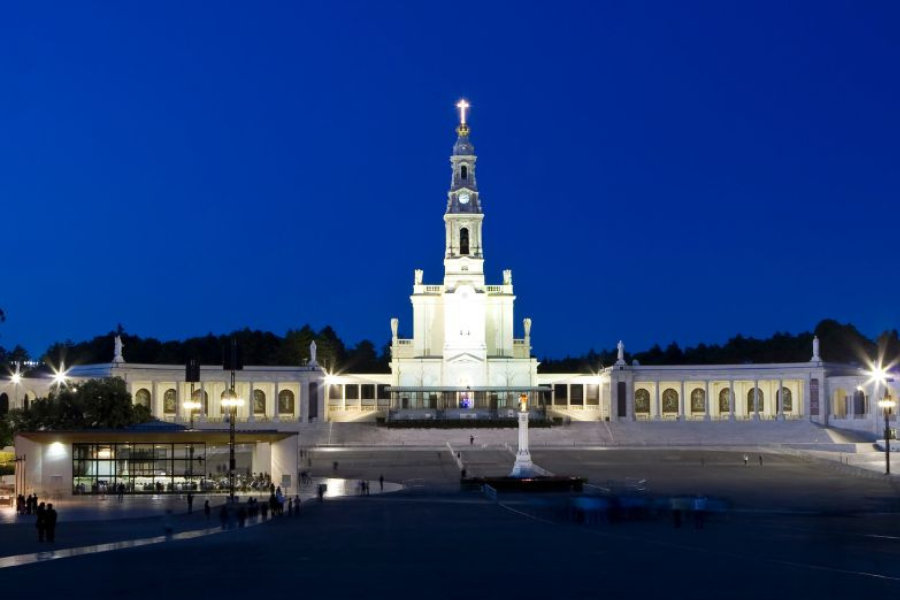 Fatima is one of the major pilgrimage sights for Catholics. It is a sacred place where an apparition of the Virgin Mary appeared to three shepherd children. Two basilicas were built around a huge esplanade creating a rather large religious complex devoted to receiving pilgrims from all around the world. On festival days up to 100 000 people come from far and wide to attend mass, light a candle, and ask for miracles. Passerbys can see them approach the shrine on their knees and pray fervently to thank her for granting favors.
Fatima is a moving place and whether you are catholic or not, it is definitely worth a visit if you're driving from Lisbon to Porto. You won't regret taking time out of your journey to enjoying some quality time in Fatima – it is a striking place and the emotions it gives rise to can be rather unsettling. You can visit the basilicas and other religious shrines in a few hours.
11. Aveiro- Costa Nova
Finally, consider spending a few hours in Aveiro. It's about half an hour from Porto, and this charming city is popular with tourists, who come for its canals, architecture, and boats. The city is located on the edge of a saltwater lagoon that feeds the network of canals and adds so much character to this charming city. Aveiro is very walkable, and its narrow streets and colorful buildings make it a very pleasant place to spend a few hours. The canals provide a unique opportunity to explore the city from a different perspective. Traditional Moliceiros boats take visitors along the waterway, providing a beautiful and interesting tour of the city.
The nearby village of Costa Nova is also worth a visit. This picturesque village is known for its striped brightly colored houses and beach huts, which line the shore of the lagoon. Exploring Aveiro should definitely be on your list of the best places to visit in Portugal!
Looking for somewhere to stay in Porto? Check out these options:
Luxury Hotel
Mouzinho da Silveira Unique Apartments, by Oporto Collection
The Editory Boulevard Aliados Hotel
Mid Hotel
Feel Porto Downtown Apartments & Studios
Budget Hotel
Driving from Porto to Lisbon FAQ

Is it better to drive or take the train from Lisbon to Porto?
Driving is always more enjoyable because it gives you more flexibility timewise and you can stop at different places of your choice along the way. It's really the only way to see many of Portugal's hidden gems! A train is a great option if you're looking to just relax and not worry about driving and traffic, but it's more expensive and nowhere near as interesting.
Is driving in Portugal difficult?
Driving in Portugal is not as difficult as some people may think. The roads are in good condition, and although the driving style is a bit different from what you might be used to, it's not hard to adjust. Some rules in the Portuguese driving code are slightly different though, so make sure to check them out before driving! For example, the driver entering a roundabout has priority, and you can not turn right at a red light at an intersection.
Can tourists drive in Portugal?
If you have a valid driver's license from your home country, you can drive in Portugal for up to 6 months. After that, you'll need to get a Portuguese driver's license. However, when renting a car, some rental agencies will ask for an international driver's license, so it's always best to get one before leaving on your trip.
Is it worth driving from Porto to Lisbon?
Yes, driving from Porto to Lisbon is definitely worth it! Both cities are beautiful and have a lot to offer visitors, so you won't regret spending time in either one. The drive between the two cities is also very scenic, with lots of interesting stops along the way, so you'll enjoy the journey as well.
Is parking a problem in Portugal?
Yes, parking can be a problem, especially in larger cities. Many streets have no parking or only limited parking, so it can be hard to find a spot. In addition, parking signs are always in Portuguese and can be confusing for tourists, which means risking a fine. Generally speaking, the best thing to do is to park in a parking lot and walk to wherever you are going. This way you won't get towed since the Portuguese are notorious for towing badly parked cars. It's always best to inquire before driving into town to see where the closest and cheapest parking lot is.
Author's Bio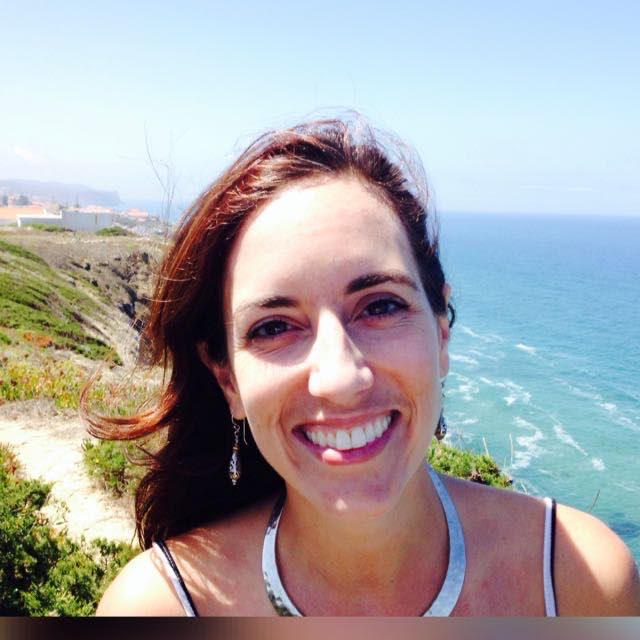 Beachcomber, avid bookworm, and teacher, Nancy Michelle is a Canadian Travel Blogger who writes about Ericeira. She fell in love with the charming village when she was enticed to move there by her Portuguese husband and never looked back. She now lives between Mallorca and Ericeira, with her family and Fluffy the hamster.