When we are invited to stay in Garden Kamara we honestly had no idea where Kato Drys in Cyprus was. I checked on the map and it was 40 minutes from our home in Pervolia and the house looked beautiful. Plus we were told there was a lace museum and a bee museum on the same grounds so it sounded like it could be a nice getaway for a few nights.
Did You Get Travel Insurance Yet?

The Insurance companies I recommend are Hey Mondo, Safety Wing, and Travel Insurance Master

Hey Mondo is great if you are looking for a great value flexible policy. They offer single-trip cover, annual multi-trip cover, and long-term travel cover. Safety Wing is great value, with monthly coverage starting at $39. It's super easy to use, and it just renews each month. I currently use them as they offer me free cover for my son as part of my policy. I also use Travel Insurance Master for short trips.

Read my full travel insurance post here, where I go into detail about all companies.
Kato Drys
The drive from Larnaca is straightforward, no sat nav needed, just follow the road signs. When you pull off the highway there is a supermarket where you can stop to get some supplies before heading up to the village.
Driving into Kato Drys I was amazed, it truly is a picture book village. I quickly realized that we didn't actually have an address so we pulled the car over and decided to explore on foot and see if we could find it and then come back for the car.
As we arrived on a Sunday afternoon most things in the village were closed and we didn't see many people on the streets (turned out there was a festival in the neighboring village that day). We didn't mind at all, it was wonderful having the whole village to ourselves. Anyway, turns out there are no addresses in Kato Drys because it's so small, there is no need.
We actually found the bee and embroidery museum first and from there Elli our Airbnb host and owner of the property directed us to the house. To get there we had to walk through the most spectacular and abundant garden. What a treat.
Garden Kamara Accommodation
Garden Kamara did not disappoint. The house wasn't quite ready as we were a little early, so we were able to relax and enjoy the garden for a time before entering the house.
The house is exactly what I would expect from a stay in a traditional Cypriot house. It has all the modern amenities we need (especially with having a baby) a travel cot and highchair, hot water, a modern kitchen, AC, etc while still remaining true to its heritage.
The walls are lined with family photographs, there is traditional Lefkara lace decorating the house, and the views into the gardens are spectacular.
I wish we could have stayed for a week!
Although we stayed downstairs in the garden room, we also had access to the upstairs bedroom, which was even more beautiful and had a small balcony overlooking the street.
What I loved most about the upstairs though was the bath with a large window overlooking the garden. I made sure to get good use out of that to unwind after a long day.
Local Produce
Once we were settled into the accommodation we were treated to a basket full of fresh local produce. I was in foodie heaven and quickly whipped it all up into a delicious meal for all three of us.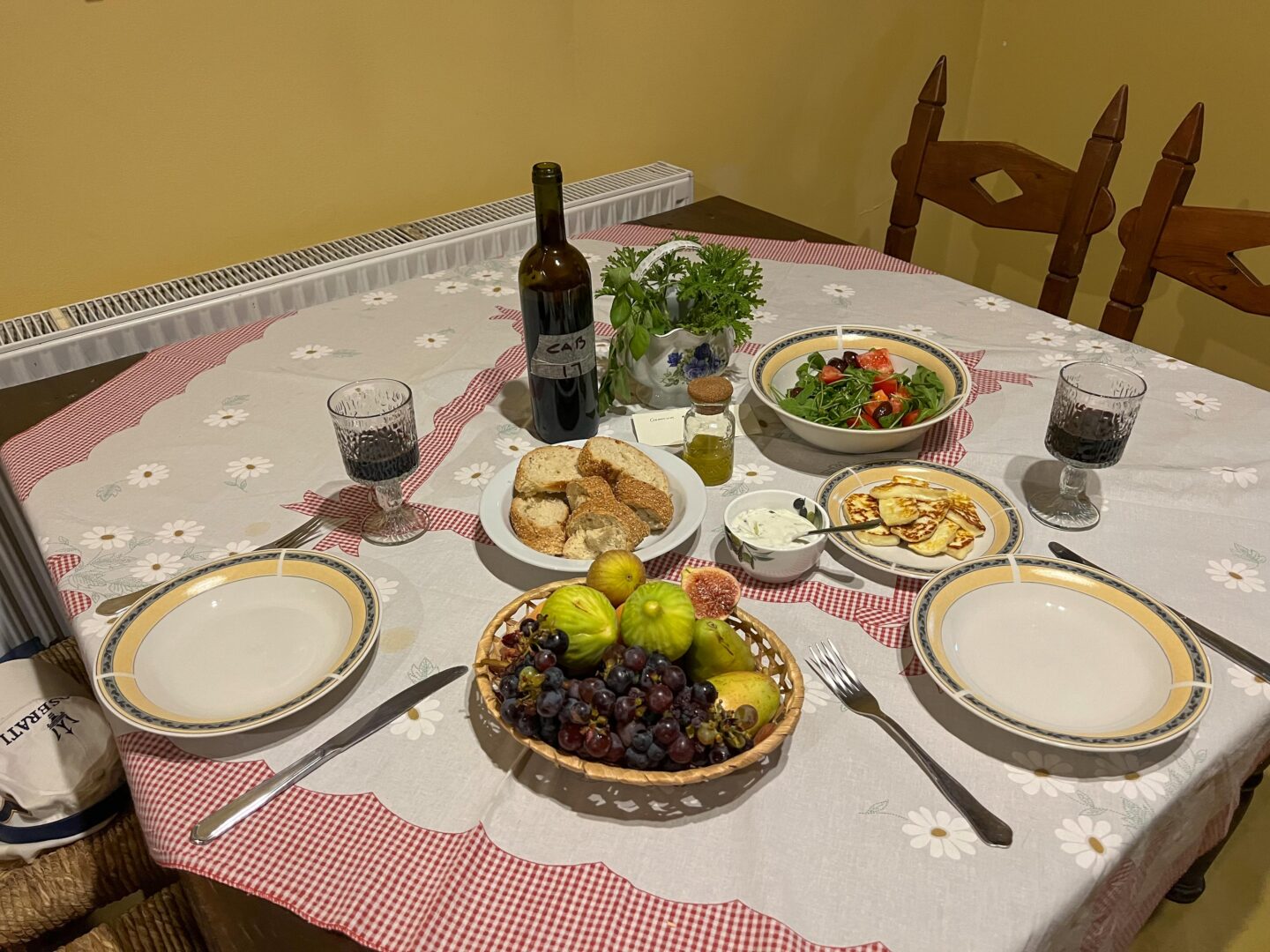 You really can't beat fresh local produce.
In our basket were eggs, honey, olive oil, bread, Commandaria wine, figs, almonds, fresh fruit, and of course Halloumi cheese.
There was even enough for breakfast the next morning. Charlie LOVED the fresh peaches in his baby oats.
So you may be wondering what there is to do in Kato Drys, other than eating fresh food and relaxing in the garden or the bath?
The Bee and Embroidery Museum Kata Drys
The main attraction in Kato Drys is the been and embroidery museum which is part of the estate of our host family. We arraigned a time to go down and meet with Elli so she could show us around the museum. We also were invited to dinner at her house… more fresh food and Commandaria!
After a delicious meal and many shared stories about Elli's family history and the history of the area, we took a private tour of the museum.
Parts of the museum are over 300 years old. It really was impressive.
What I loved most about the museum was learning about the history of Cyprus and how this small island has been self-sufficient for centuries, producing everything from wine to lace.
You can see how farming on the island changed and evolved during the industrial revolution to what it is today.
When we went upstairs to the lace museum I loved all of the family history bound up with the lace. Elli's family were producers and sellers of the famous Lefkara Lace and traveled to England to see it there. She told stories of her great-grandparents and it was a truly wonderful experience to hear all her stories.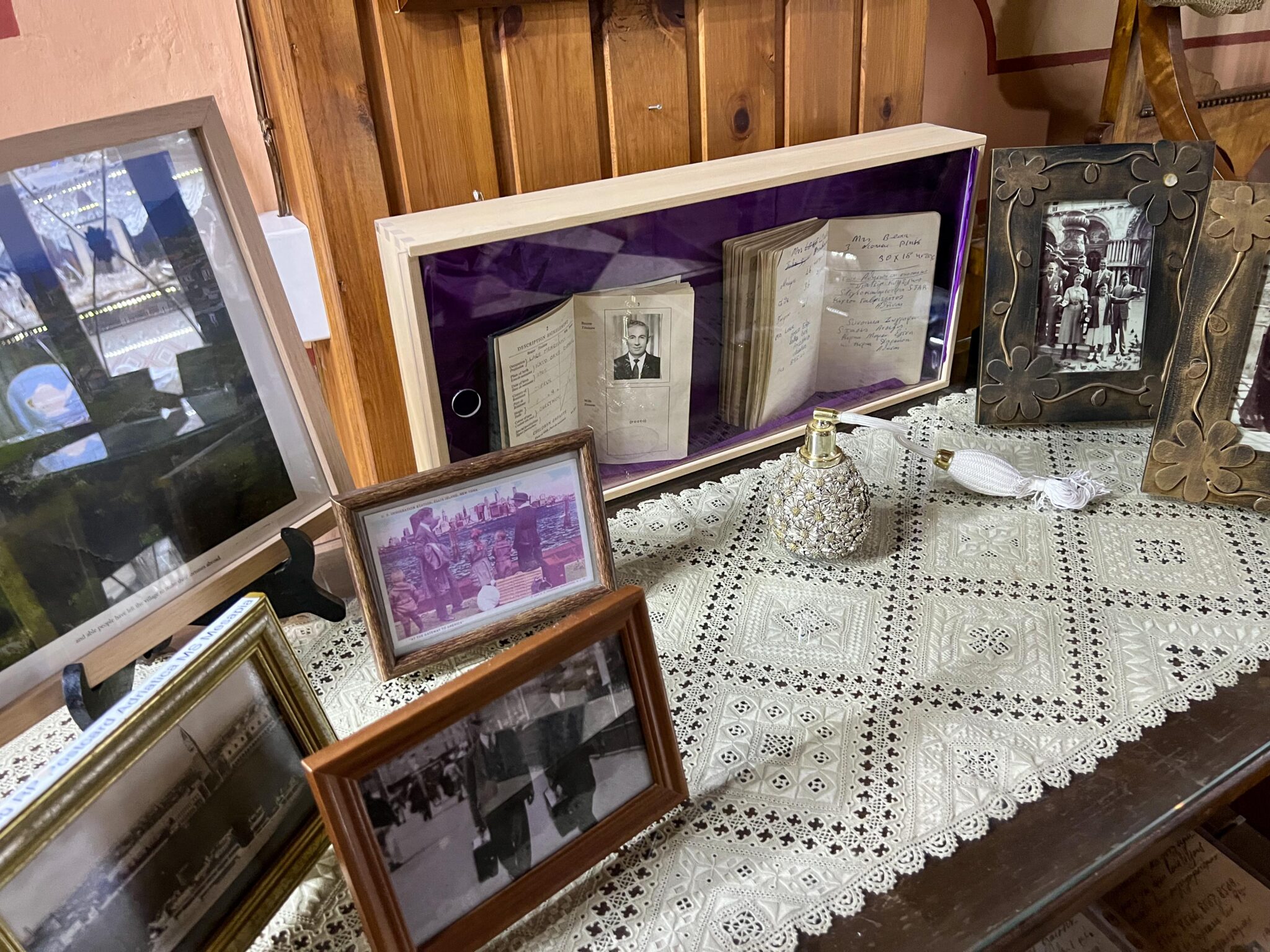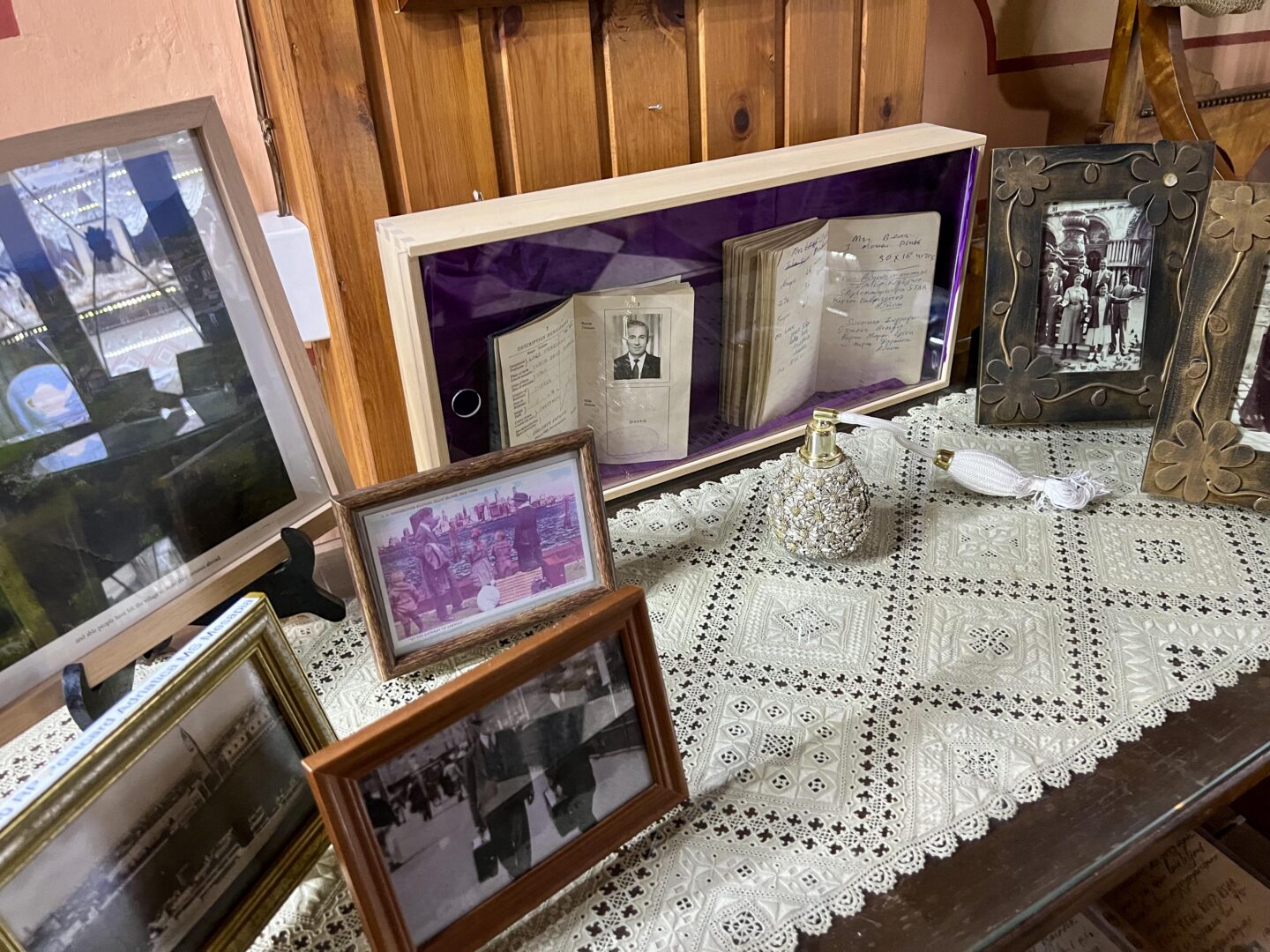 Of course, after this, we knew we needed to pay a visit to neighboring Lefkara to see the village for ourselves and pick up some Lefkara Lace as gifts to take home.
The village of Lefkara is larger than Kato Drys but just as cute! Of course, we couldn't resist a few posted photos.
Lefkara Lace, like Commandaria, is a protected product. You have to meet certain standards for it to be certified. It's quite obvious what is the 'proper' Lefkara Lace as it's reflected in the price tag, and it will have a little certified tag on it. Lefkara Lace is all made in the traditional way by hand here in the village.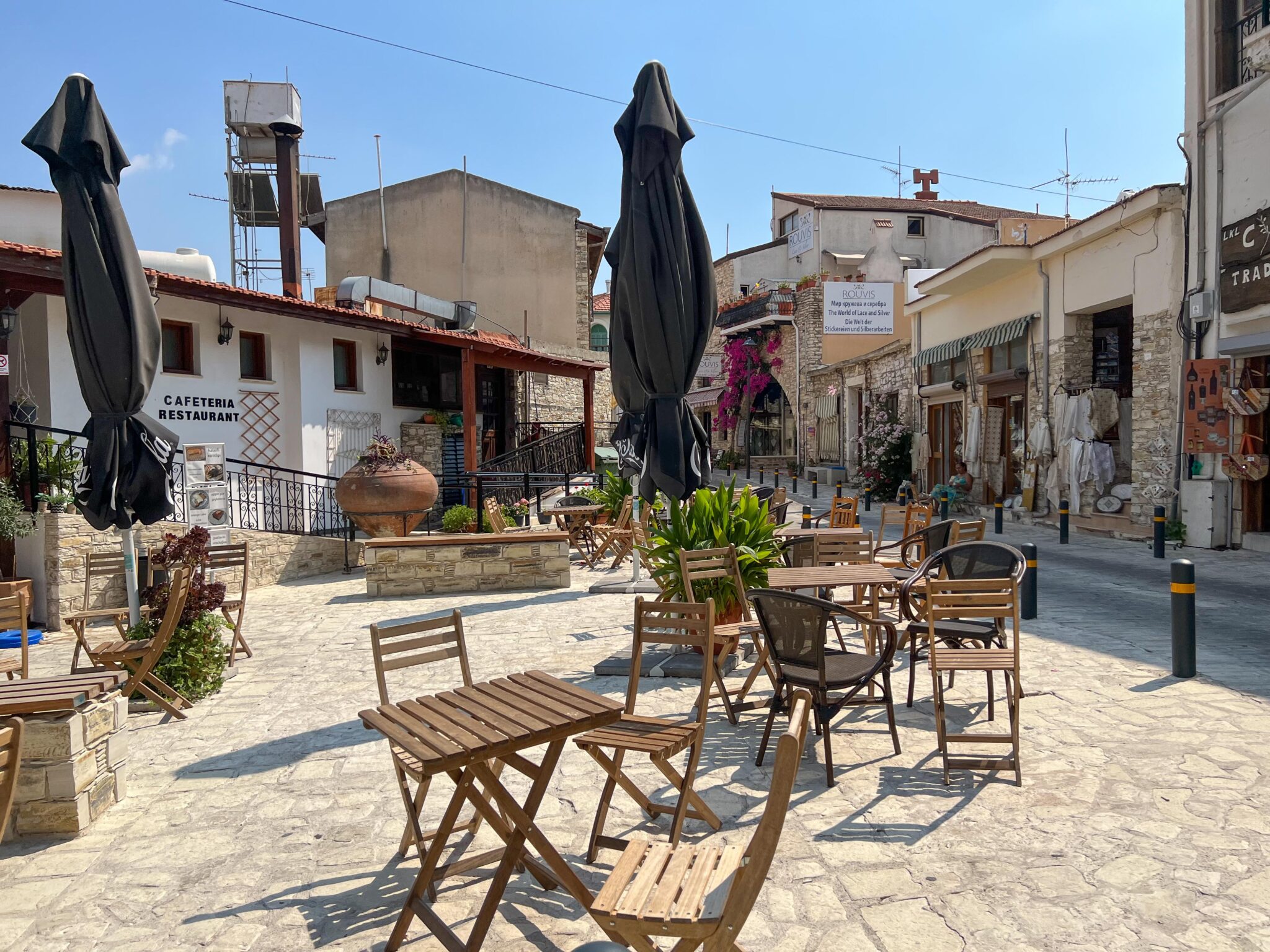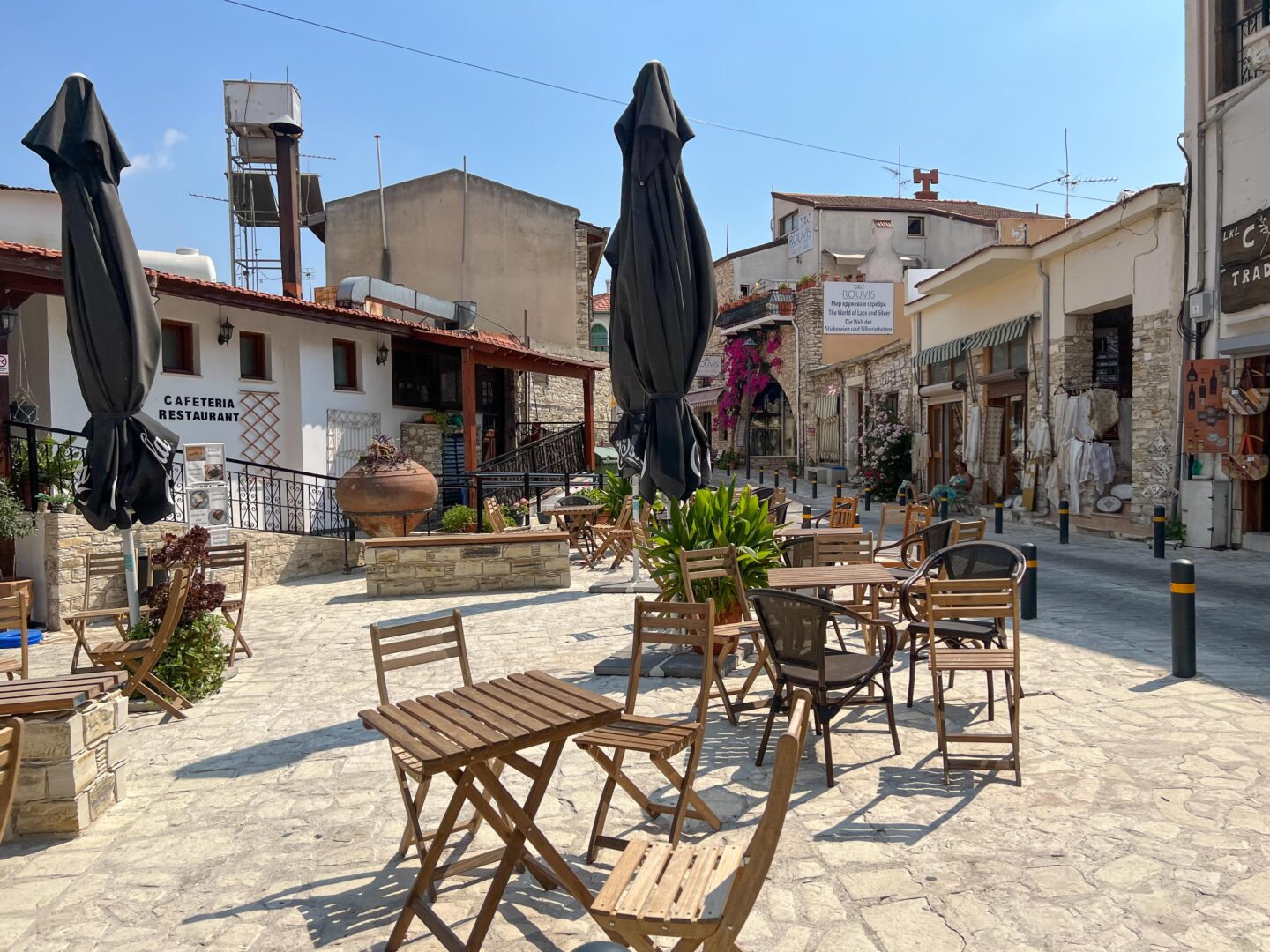 If your budget doesn't stretch to buying authentic Lafkara lace you will find plenty of lower-quality machine-made lace products. We ended up in a shop owned by a fellow scouser (born in Liverpool but both parents were originally from Lefkara and he moved back and lives here with his wife) and I bought a whole load of things for my Mom (who LOVES this stuff). We also bought some cushion covers for our home as momentum from our wonderful few days in the area.
Final Thoughts
If you are in Cyprus then I really can't recommend paying a visit to Kato Drys and Lefkara more. And of course, the best way to fully enjoy your time there is to stay a few nights in Garden Kamara.