Cyprus is a place where all of your senses are engaged. This small island country has a unique allure that invites you in, promising a myriad of experiences and memories. With an exciting mix of the ancient and the modern, from important archaeological sites to beautiful beaches and natural scenery to a rich culture and delicious cuisine, Cyprus has something for everyone.
There are so many activities in Cyprus that you will have a hard time deciding what to do and see. But fret not! I have compiled my top 10 fun things to do in Cyprus in this blog.
Did You Get Travel Insurance Yet?

If 2020 taught us anything, it's that you need to be prepared for anything!

The Insurance companies I personally recommend are Hey Mondo, Passport Nomads, Safety Wing, and Travel Insurance Master

Hey Mondo is great if you are looking for a great value flexible policy. They offer single-trip cover, annual multi-trip cover, and long-term travel cover.

Passport Nomads provides the most comprehensive cover for Digital Nomads. If you find yourself in need of medical care you just contact them and they will pre-load your card with the funds to cover your treatment, meaning you won't need to pay out of pocket and then put in a claim later.

Safety Wing is great value with monthly cover starting at $39. It's super easy to use and it just renews each month. I currently use them as they offer me free cover for my son as part of my policy.

I also use Travel Insurance Master for short trips.

Read my full travel insurance post here where I go into detail about all 4 companies.
1- Take a wine tour in the Comandarea region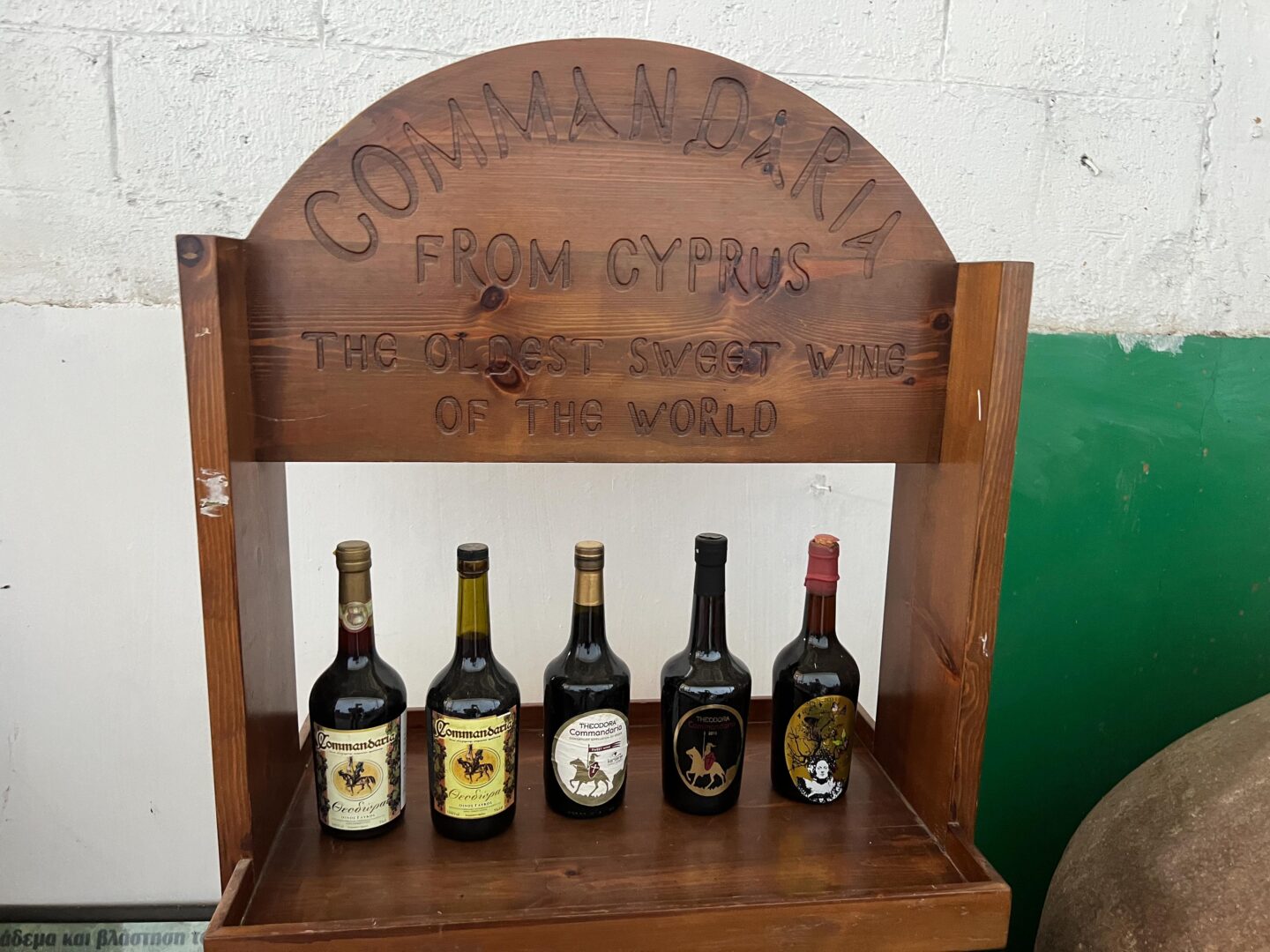 A wine tour is a must-do in Cyprus. There is a wide variety of incredible local wineries with distinct wine grapes. The Commandaria region is your ideal place to start. Have a nice sip of the oldest manufactured wine in the world, the Commandaria wine.
This sweet, amber-colored wine is made from two different varieties of grapes and is recognized by the Guinness Book of World Records.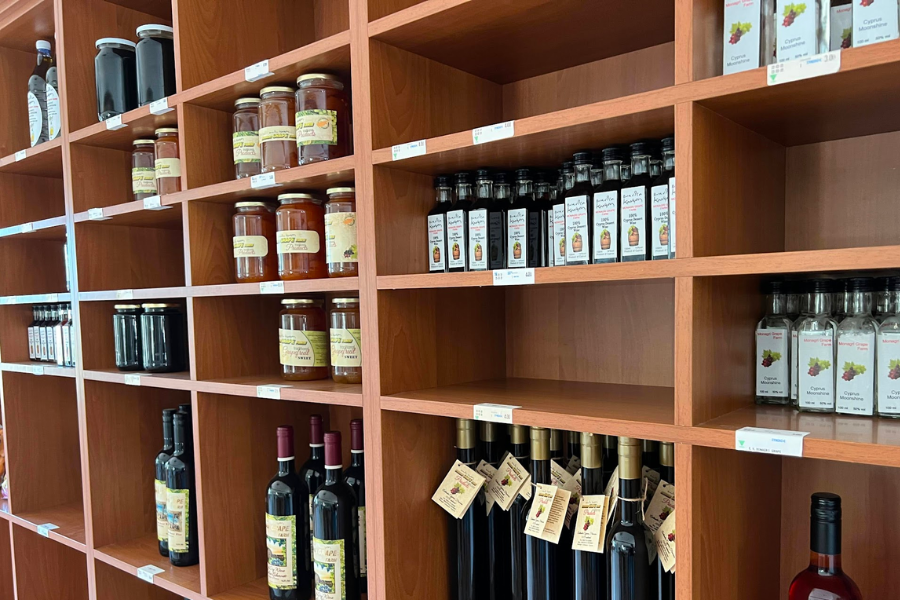 The wine tour is one of the best things to do in Cyprus, even if you're not a wine drinker. The history, the process, the villages, and the vineyards are all very interesting to learn about and see. Plus, it's a short trip from Limassol, where all the wine tours start, against the backdrop of the beautiful countryside.
2- Go scuba-diving in Limassol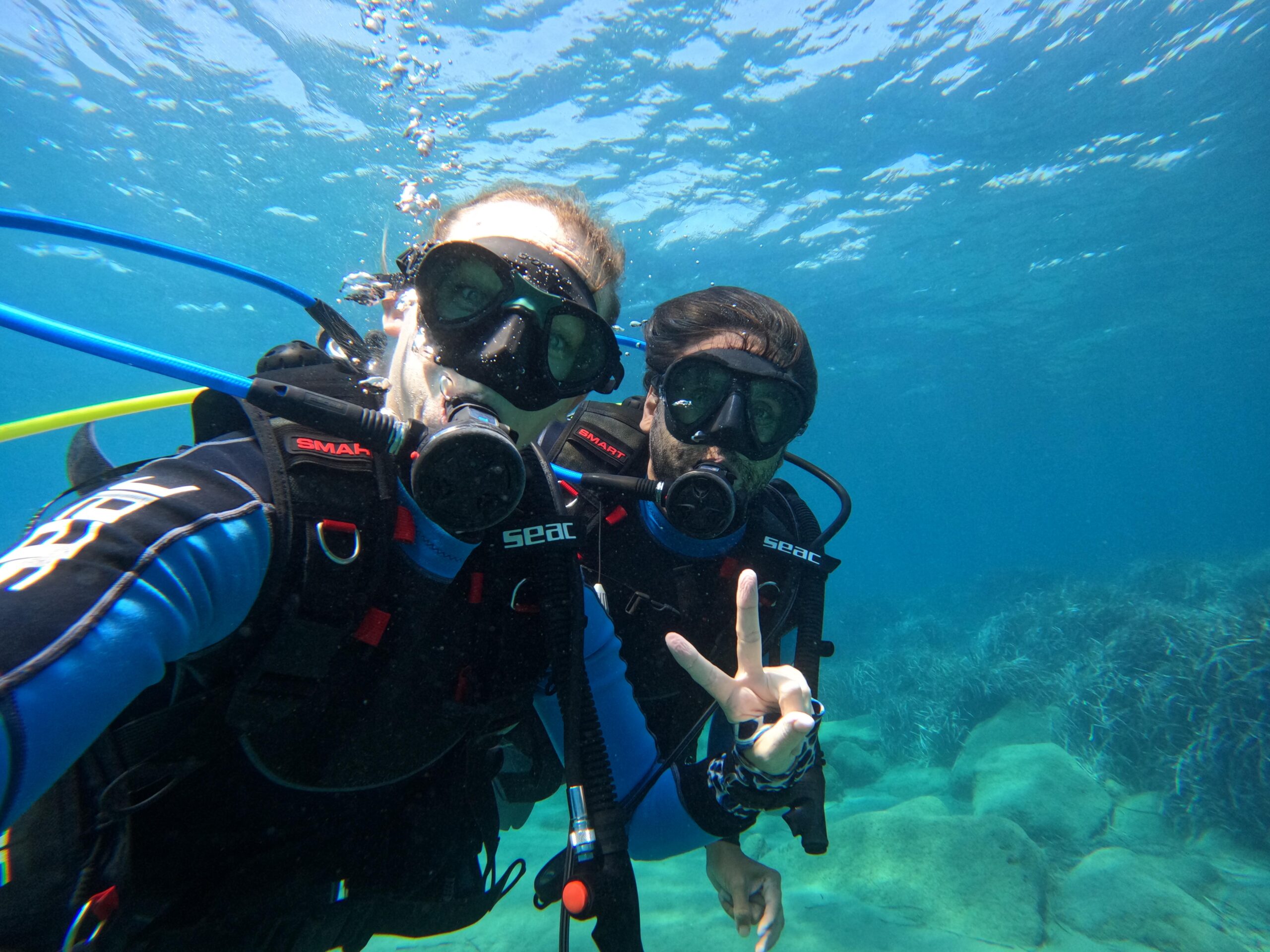 Another fun thing to do in Cyprus is to go scuba diving. Limassol has one of the best diving sites in Cyprus. The interesting part of diving here is that you get to see some amazing wreckage too, from ships to lorries, helicopters, cars, and even jet skis! The place is great for all levels of divers, with shallow areas for new divers and areas off the coast with sunken wreckage for the more advanced divers.
Expect to be greeted by the usual underwater sea life too, like eels and lionfish. The Mediterranean weather is very accommodating, so you can plan your diving trip in Limassol anytime from March to November.
3- Visit the village of Lefkara
If you love to visit villages that give off that serene, old-world aura, make a trip to Lefkara. Surrounded by forested slopes, this beautiful village at the foot of the Troodos Mountains is one of the best and most famous tourist attractions in Cyprus. Lefkara is more than a thousand years old and has a unique local tradition of making lace and silver handicrafts. In fact, the town is famous for the lace, known as "lefkaritika"
Walk along the winding cobblestone streets between the typical Cypriot houses to get a feel of the traditional life in Cyprus. You will find many small shops displaying and selling intricate lacework and embroidered fabrics. Lefkara also has a museum showcasing its history and culture, with displays of its iconic silverwork.
4- Feel the love at Aphrodite's Rock
Tourist attractions in Cyprus are aplenty. Given the country's rich history, there is no shortage of legendary and mythological sites. It is believed that Cyprus is the birthplace of the Greek Goddess of Love, Aphrodite, who 'emerged' from the waters on the south coast. At the site, a huge rock sits, aptly named Aphrodite's Rock.
It is not easy or possible to climb the rock, but the views of the area are splendid. Take a leisurely stroll along the nearby beach to a viewing pavilion. Take the perfect picture from here, of the sacred rock of love against the backdrop of the sea or a stunning sunset. Many travelers still believe that if you swim around Aphrodite's Rock, you will be blessed with true love. I think I'm good at just soaking in the lovely atmosphere there haha.
5- Visit the Tomb of the Kings
Put this place at the top in your Cyprus sightseeing list. The Tombs of the Kings is located in Paphos and is brimming with history and stories. This designated UNESCO World Heritage Site has a fascinating maze of ancient burial sites that date back to as early as the 4th century BC!
If you're a history buff, you'll find it intriguing to know that the tombs were carved out of solid rocks and the designs were made to reflect the grandeur of the people the tombs were built for. Interestingly, the Tombs of the Kings were actually made for local, high-standing, and wealthy officials, and not for any royalty. Explore the tombs that are still well-preserved, and feel the magnificence of the site and Cyprus' ancient rulers.
6- Hop on a Jeep Safari in the Akamas Region
If you're thinking of what things to do in Cyprus that don't involve a beach or archaeological ruins, head over to the Akamas Region. Situated in the northwest of Paphos, this place is perfect to explore a stunning landscape, and local wildlife and have a great adventure!
Spend a day or two exploring the Akamas region, home to the Akamas National Park, and hop on a jeep safari while you're there. The safaris pack in a lot of activity and fun and interesting sites on the itinerary. So you might be off-tasting wine, making traditional Cypriot coffee, and even indulging in some water sports and swimming at Lara Beach. Or, if you're an adventure-seeker, you'll be spending time at the impressive Avakas Gorge.
7- Take a dip in the Adonis Baths
An excellent and refreshing way to cool down on a hot day is to make a trip to the Adonis Baths. This is another must-do in Cyprus. The baths are just half an hour away from Paphos and it is better if you go as part of a tour group that includes transport, as the drive requires a 4WD.
Adonis Baths is a beautiful freshwater pool set under a tumbling waterfall. Surrounded by greenery, the place has a sunbathing area and rope swings. As the name suggests, there is Greek mythological history associated with the baths. As the legend goes, the goddess Aphrodite watched her lover Adonis die in her arms in this natural pool.
What to wear in Cyprus
8- A Day Out at Waterworld in Ayia Napa
Treat yourself to a fun day at Waterworld in Ayia Napa – the best in Cyprus! Out of the few theme parks in Cyprus, Waterworld is the largest. In fact, it is also one of the largest in the world. Located just out of Ayia Napa, the theme park hosts a wide range of rides, attractions, and activities, all with a Greek mythology theme.
A trip to Waterworld should be top of your list. You get to enjoy the activity pool, the wave pool, and many water rides. The place is just out of this world! And the fact that the rides and attractions are named after ancient Greek mythologies and figures makes it more fun and exciting. Rides such as Descent to Atlantis, Dive Apollo, and Fall of Icarus sound full of fun, while the Poseidon Basin promises relaxation. Waterworld Park also has a number of eateries and shops so rest assured your day will never be dull!
9- Go Hiking in the Troodos Mountains
Troodos is the largest mountain range and one of the best attractions in Cyprus for all outdoorsy types. Sitting in the center of Cyprus, the mountains offer stunning views of the landscape around them, including panoramic views of Cyprus' shorelines and the sea beyond. The highest peak, Mount Olympus, stands at 1952 meters. The forested peaks offer a number of challenging hiking trails in summer and skiing opportunities in winter.
Troodos also boasts of some of the highest waterfalls in Cyprus, Caledonia, and Millomeri. Camping sites around the woods provide yet another activity and adventure. When you spend your day at Troodos, you will discover some historic churches and ancient villages as well. Many traditional homes in these villages have been adapted into small hotels and restaurants, so the old-world charm of the place is intact.
10- Savor some Traditional Meze
Cypriot cuisine is heavily influenced by Turkish and Greek cuisines, with a touch of French, English, and Italian dishes. Traditional Cypriot food is delicious and delectable. While in Cyprus, try some Meze, which is a traditional meal of many small dishes.
The meze has at least 15-20 dishes in one meal, with lots of variety of food. You could have fish, meat, or a mixed option. Different dips, salads, and bread accompany the meal, along with other typical Cypriot delicacies such as Halloumi cheese, grilled fish, stewed "tavas" and "stifado" and desserts. All in all, the perfect way to get all the flavors of Cyprus!
Looking for a place to stay in Cyprus? Check out these options:
If you are looking for the perfect family-friendly villa to stay at while in Cyprus then look no further than Villa Sophia Pervolia. It's actually our current family home when we are in Cyprus (about 3-6 months of the year). When we aren't there we rent it out. You can check it out on Airbnb and book through there. Or send me an email inquiry and book it directly with me to save some €€€.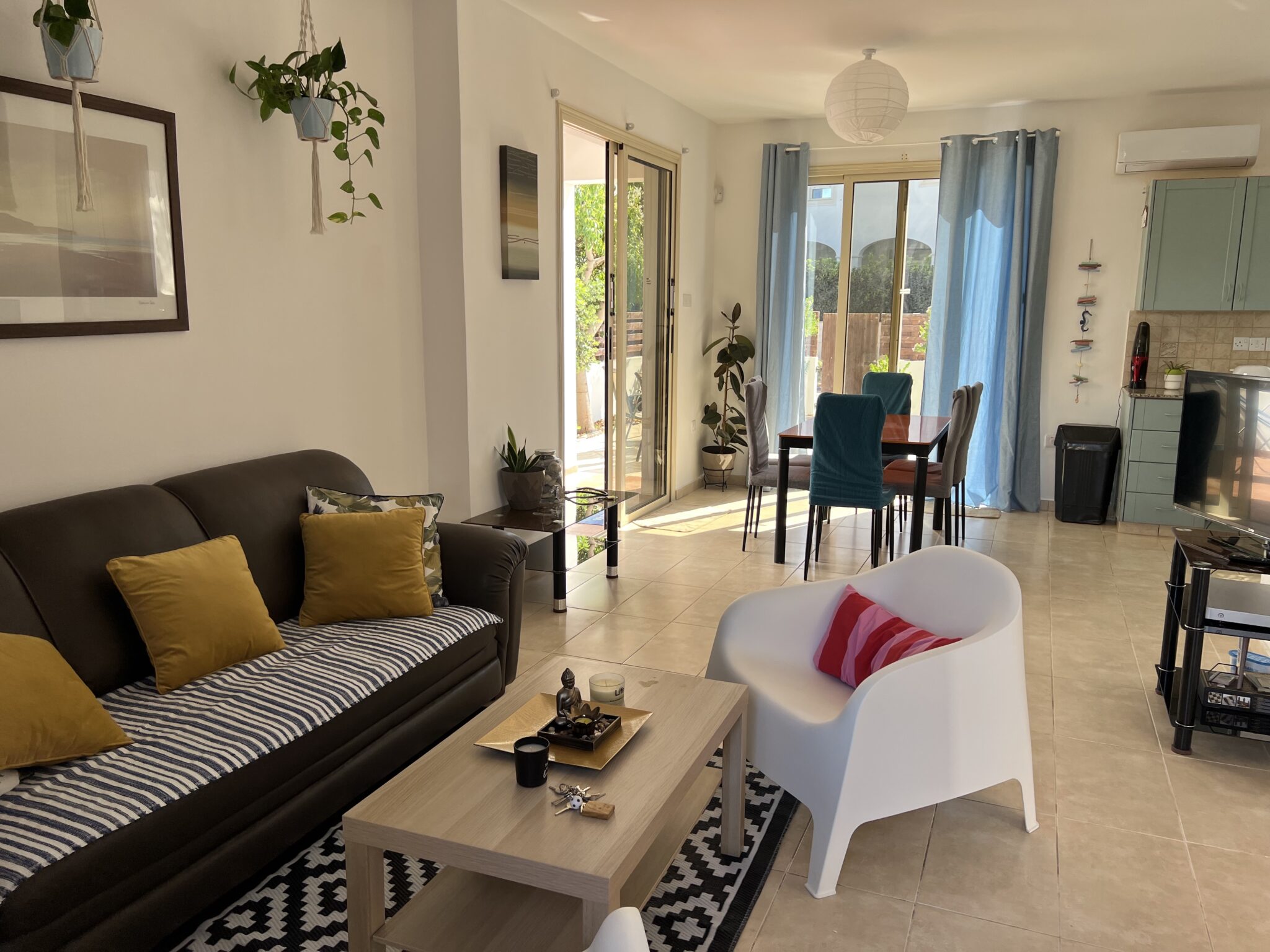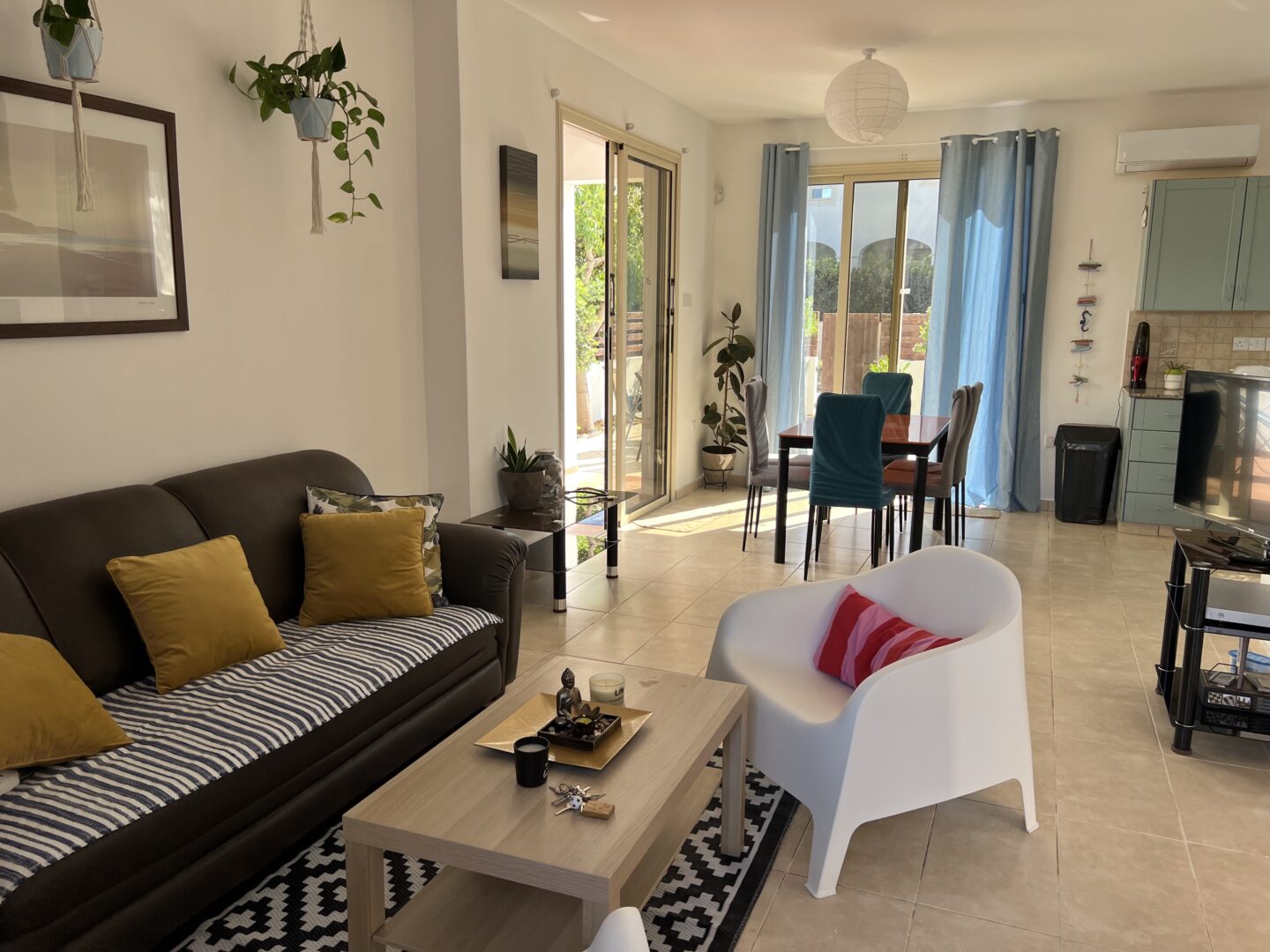 Budget Hotel
Unique Stonehouse Traditional Villa in Ayia Anna
Mid Hotel
Luxury Hotel
If you need more recommendations, you can also check out this post.
Conclusion
A Mediterranean gem, an island with sandy beaches, ancient ruins, stunning landscapes, and some mouth-watering cuisine – what more could one ask for from a holiday destination? Cyprus is truly a precious blend of the ancient and the modern and has something to satisfy any and every type of traveler. So what are you waiting for? When are you planning your next Cyprus getaway? Let me know in the comments!