This guide to the 5 Best Villages in Cyprus will help you find some slightly off-the-beaten-path locations to visit on your vacation.
Cyprus is a gorgeous Mediterranean island situated between Turkey, Greece, Egypt, and Syria. Known for its beautiful coastline, rolling countryside, and incredibly rich history. Cyprus is a major tourist destination that draws millions of visitors from all over the world each year. And after exploring some of the larger cities in Cyprus, such as the capital city of Nicosia and Limassol, it can be refreshing to escape the hustle and bustle by visiting some of the country's charming Cypriot villages.
Did You Get Travel Insurance Yet?

The Insurance companies I recommend are Hey Mondo, Safety Wing, and Travel Insurance Master

Hey Mondo is great if you are looking for a great value flexible policy. They offer single-trip cover, annual multi-trip cover, and long-term travel cover. Safety Wing is great value, with monthly coverage starting at $39. It's super easy to use, and it just renews each month. I currently use them as they offer me free cover for my son as part of my policy. I also use Travel Insurance Master for short trips.

Read my full travel insurance post here, where I go into detail about all companies.
Best Villages in Cyprus
Lania
The first village in Cyprus that I consider a must-visit destination is Lania. Lania Village has located about 26 km from the city of Limassol, situated at the base of Mount Troodos. Lania, Cyprus derives its name from Lana, a figure in Greek mythology who was the daughter of Dionysus, the god of wine and pleasure. Given the origins of the village's name, it should come as no surprise that Lania is known for being one of the top producers of wine in the entire country!
The production of wine contributes significantly to the economy of Cyprus, and it's believed that winemaking has existed on the island for thousands of years.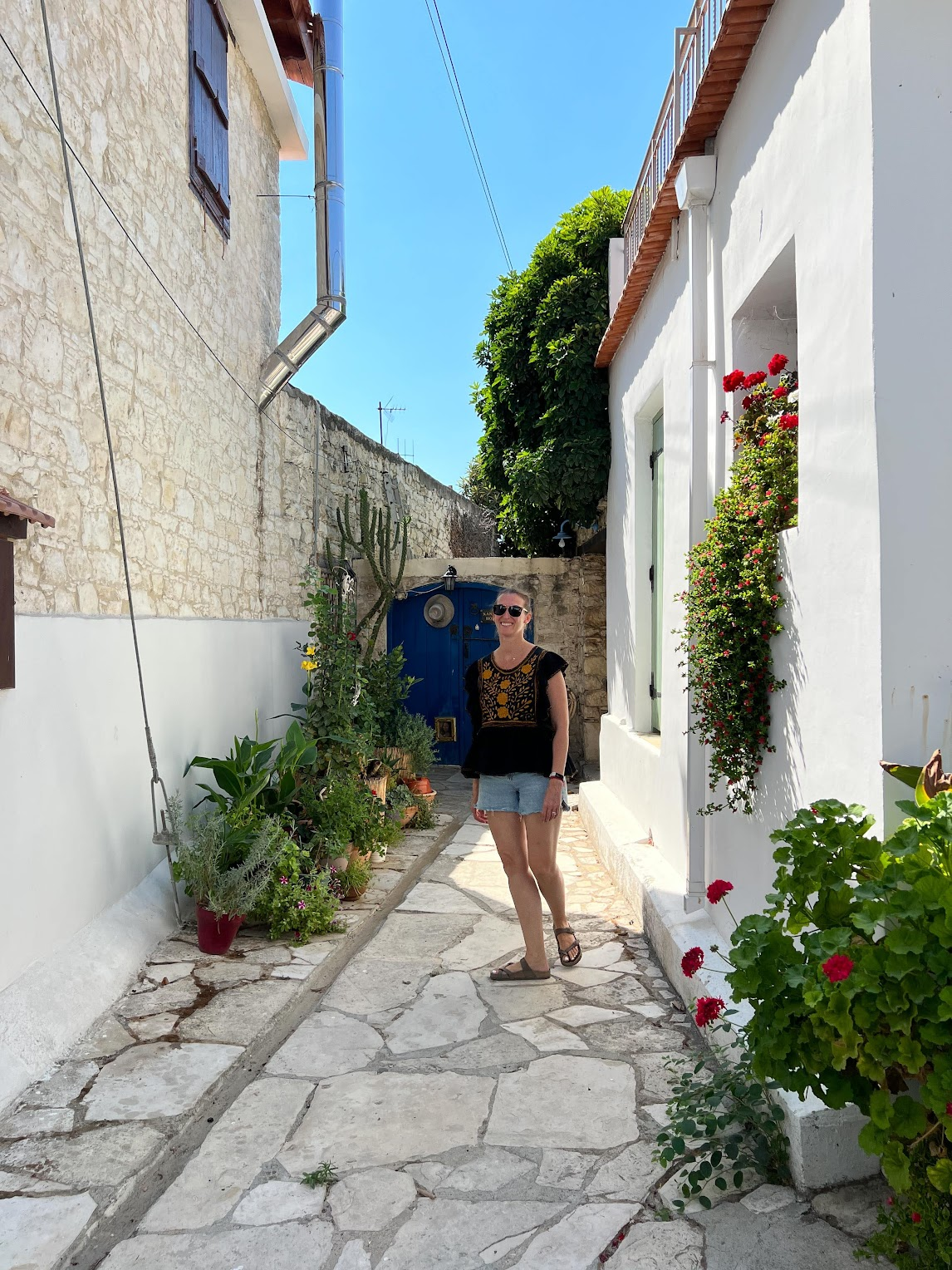 Lania Village is incredibly picturesque with narrow cobblestone roads and traditional Greek architecture around every corner. Lania is the perfect village in Cyprus to wander around for an afternoon and get a little lost. The area especially shines in the colder months, when Lania transforms into one of the cutest holiday villages in Cyprus.
There is a great variety of restaurants, museums, and shops throughout Lania Village that make it the perfect place for a day trip.
Where to stay in Lania
Lefkara
Lefkara is the perfect destination for Cyprus getaway thanks to its charming atmosphere and natural beauty. Lefkara Village can be found about 56 km south of Nicosia, nestled among the Troodos Mountains. This quaint area is known for its community of embroiderers and silversmiths who have been crafting intricate works for centuries.
Keep your eyes peeled during your visit to Lefkara – it's fairly common to spot groups of women embroidering lace in the narrow alleyways throughout the village. In fact, there is a legend that Leonardo da Vinci visited Lefkara, Cyprus in 1481 to purchase a lace cloth for an altar in Duomo di Milano, a prominent Roman Catholic church in Milan, Italy.
Lefkara is an exceptionally beautiful village where history comes alive with every step. Centuries-old homes and shops can be found on virtually every street, and one of the central features of the village is a "pigi," or spring, that provides flowing water year-round and is often used for baptisms. Throughout the rolling hills of Lefkara, you can also find an impressive number of almond trees.
Where to stay in Lefkara
These almond trees produce vibrant pink and white flowers that bloom in January and February. A visit to Lefkara is sure to impress, which is why I consider it one of the top must-visit villages in Cyprus. I personally recommend you to stay at Garden Kamara. It is a traditionally restored house with a fully equipped kitchen and a living room with a stone build fire! We LOVED our stay there and you can read my full review here.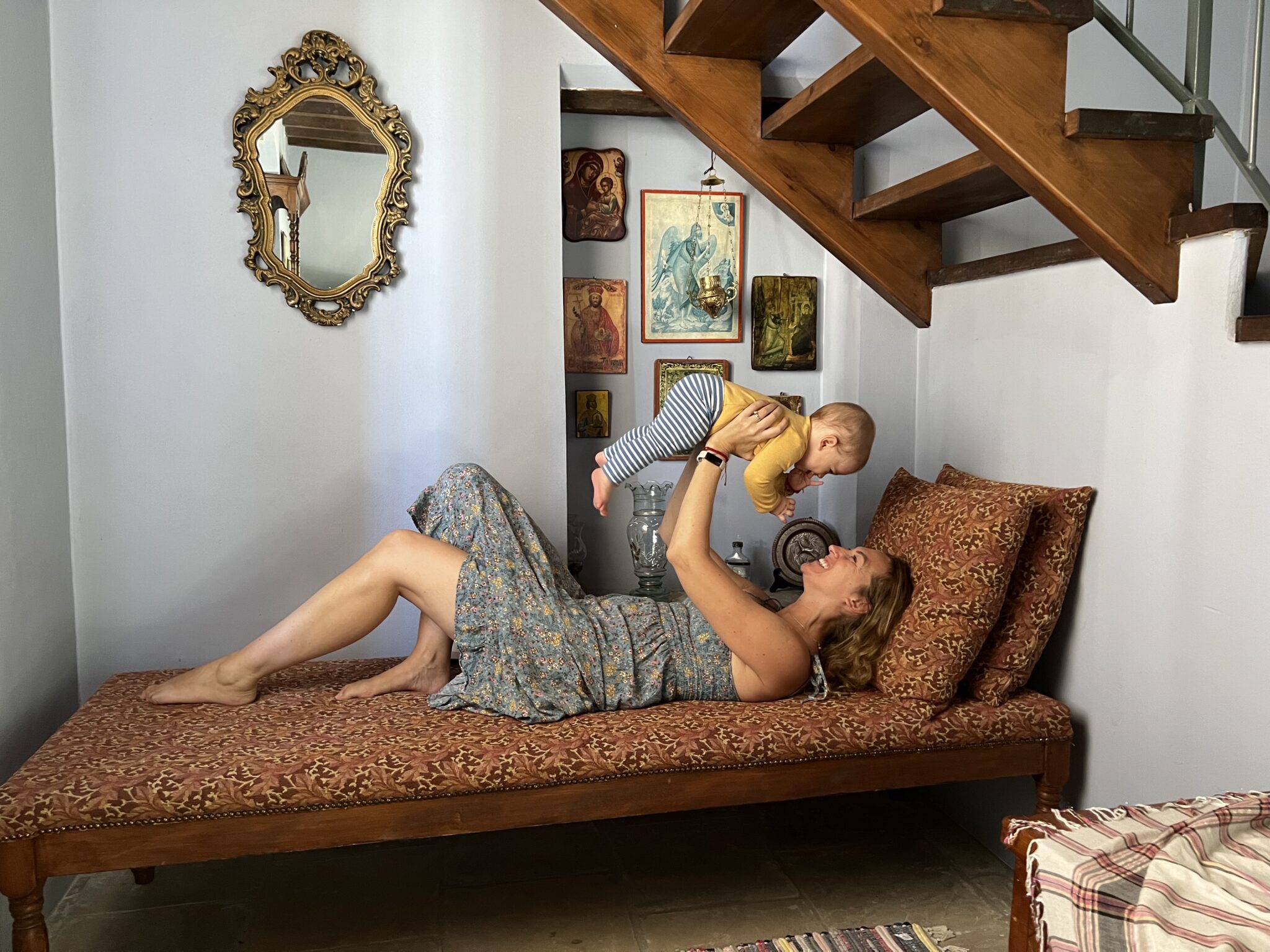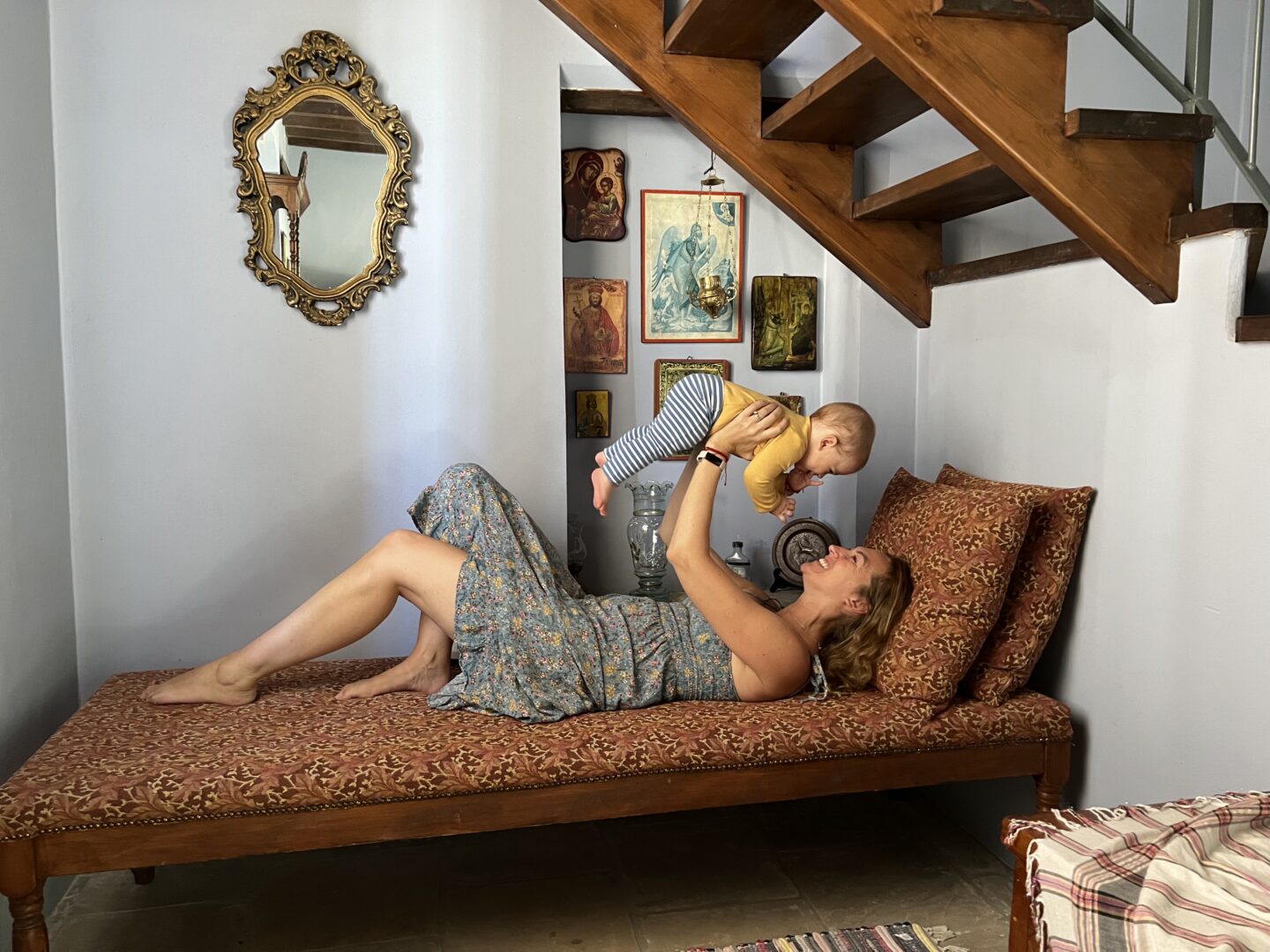 Budget Hotel
Mid-Hotel
Luxury Hotel
Omodos
Wine lovers are sure to enjoy a visit to Omodos, another village in Cyprus known primarily for its wine-making. You can find this picture-perfect village about 42 km northwest of Limassol, in the heart of Cyprus's wine country. Omodos Village is full of natural vegetation and cultivated trees that bear fruits like plums, pears, and apricots, making the whole area feel very lush and welcoming.
One of the main attractions of Omodos is True Cross Monastery, a 17th-century monastery considered one of the most significant in all of Cyprus. The monastery is notable for offering visitors the chance to see a piece of the Holy Cross, upon which Jesus Christ is alleged to have been crucified.
There are a number of restaurants, bars, and historical sites throughout Omodos, Cyprus for visitors to explore. Of course, a visit to Omodos would be incomplete without taking a trip to an Omodos winery. There are several that can be found in the area, such as Oenou Yi and Ktima Gerolemo, and many offer free wine samplings.
Cypriot wine is known for being relatively sweet and high in alcohol levels, similar to fortified wines like port and sherry. Even if you're not a big fan of wine, Omodos is the perfect village in Cyprus to take a casual stroll and escape the hustle and bustle of some of the country's larger cities.
Where to stay in Omodos
Budget Hotel
Mid-Hotel
Luxury Hotel
Pyla
Pyla Village's unique intertwining of Greek and Turkish cultures makes it one of the most interesting villages in Cyprus I recommend visiting. Pyla is one of the oldest villages in all of Cyprus, and its name is derived from the Greek word for "gates." Many believe the village was named as such because it serves as the entry point to the plain of Mesaoria, which encompasses the central portion of Cyprus.
What makes Pyla, Cyprus so unique is the fact that it is the only village in Cyprus still inhabited by the original Greek and Turkish natives. It's estimated about 850 of Pyla's inhabitants are Greek Cypriots, while 487 are Turkish Cypriots.
This has resulted in a striking duality between the Greek and Turkish communities that occupy Pyla. Pyla is also one of only four villages in Cyprus found within the United Nations Buffer Zone, a demilitarized area patrolled by UN peacekeeping forces. While Pyla isn't as visually charming as other villages in Cyprus, I suggest paying it a visit because the village offers a unique cultural experience you won't find anywhere else in the country.
What to wear in Cyprus
Pissouri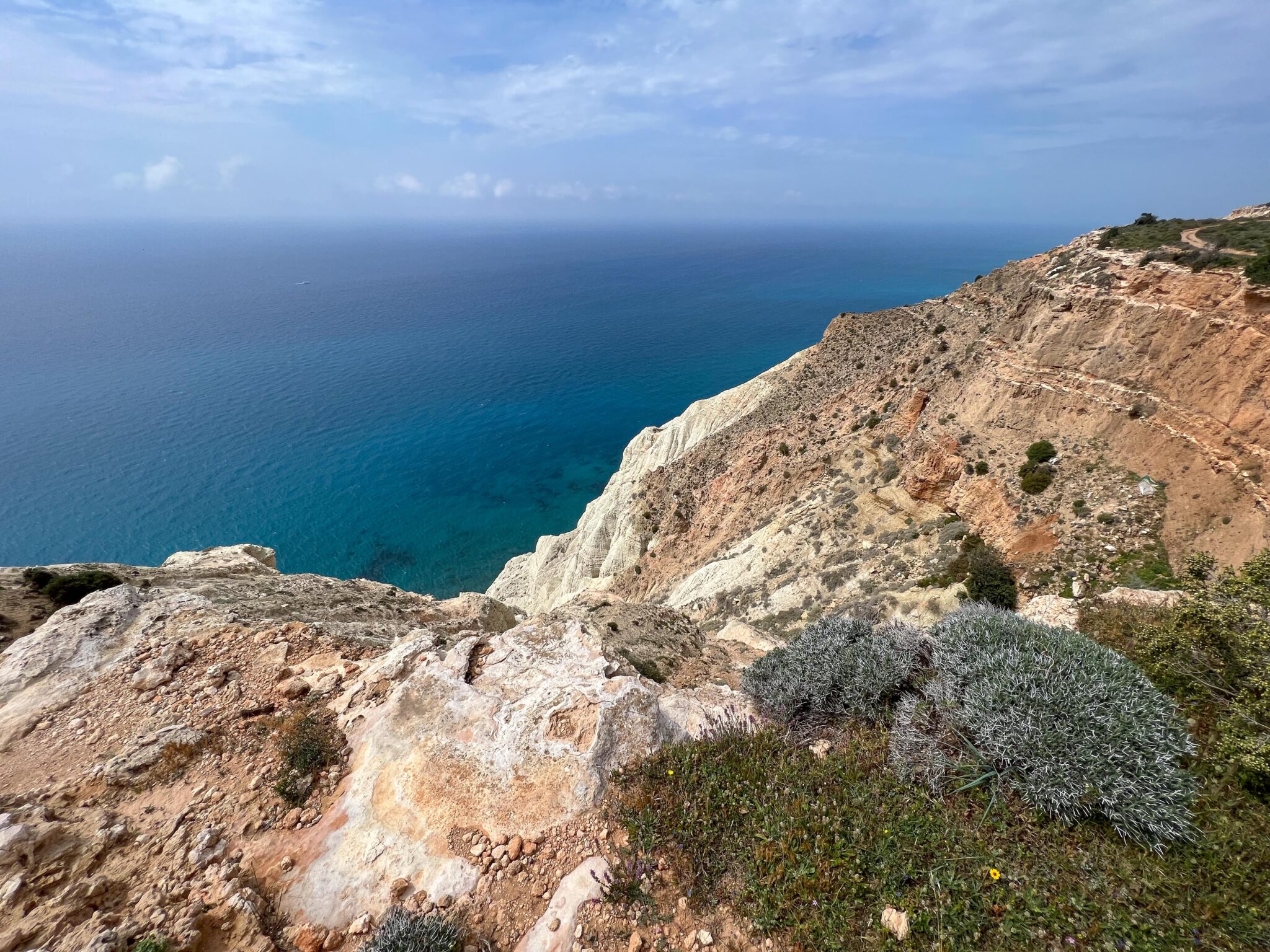 Last, but certainly not least, on my list of the 5 best villages in Cyprus to visit is Pissouri a village I visited very recently.
Nestled between Limassol and Paphos on the southern coast of Cyprus the beautiful village of Pissouri is a bit of a hidden gem.
It's a tranquil and picturesque destination, making it ideal for a peaceful getaway from the city's hustle and bustle. The village is perched on a hillside, providing stunning vistas of the Mediterranean Sea and the neighboring mountains.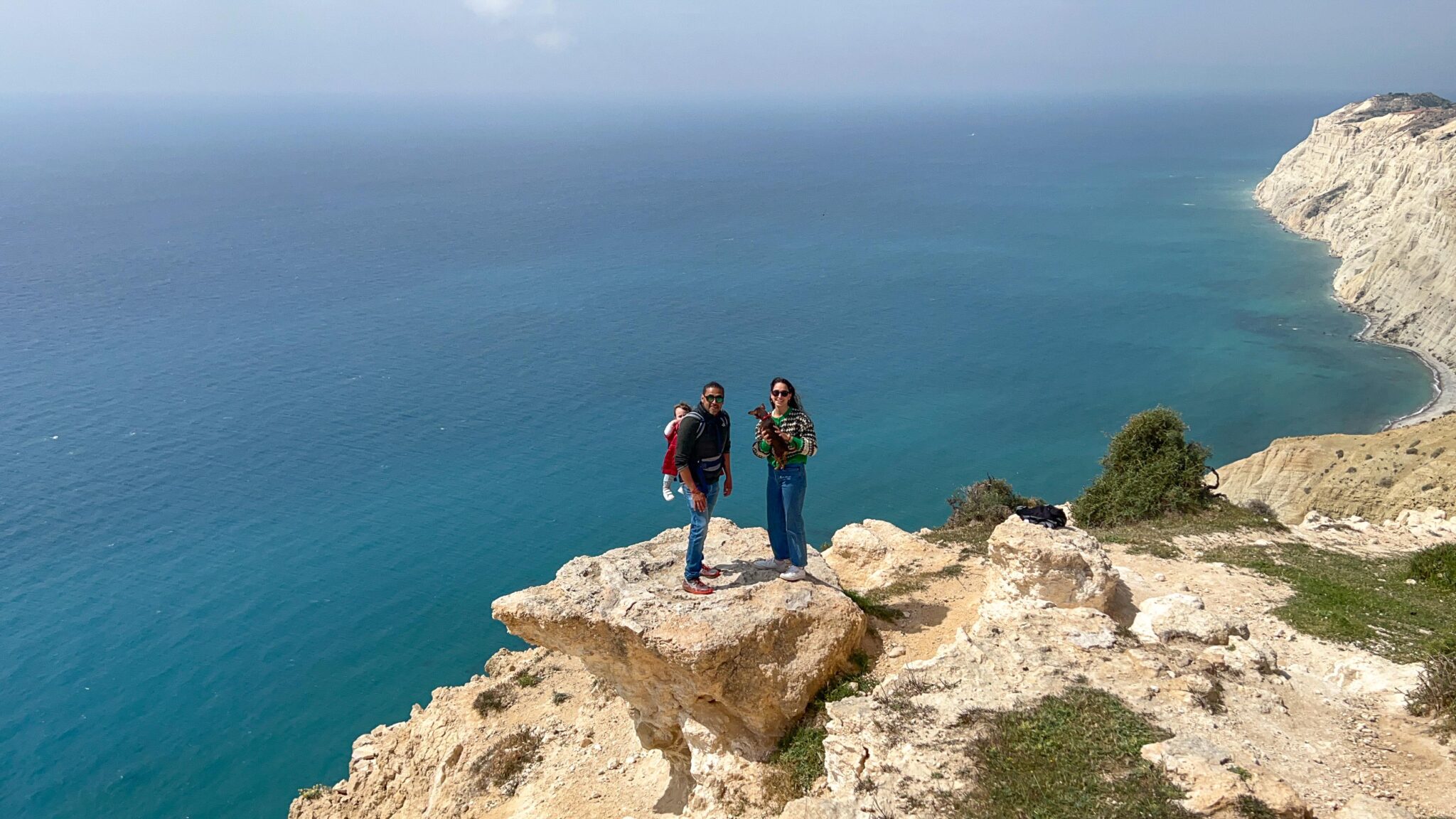 But in Pissouri, you get the best of both worlds as down in the Pissouri Bay area just a short drive is the beach offering the opportunity to bask in the Mediterranean sun and enjoy the clear waters. I wrote a whole post about Pissouri which you can read here. I've included some things to do as well as restaurant and hotel recommendations to help you book your trip.
Whether you're seeking a serene retreat or an adventurous vacation, Pissouri caters to all.
Where to stay in Pissouri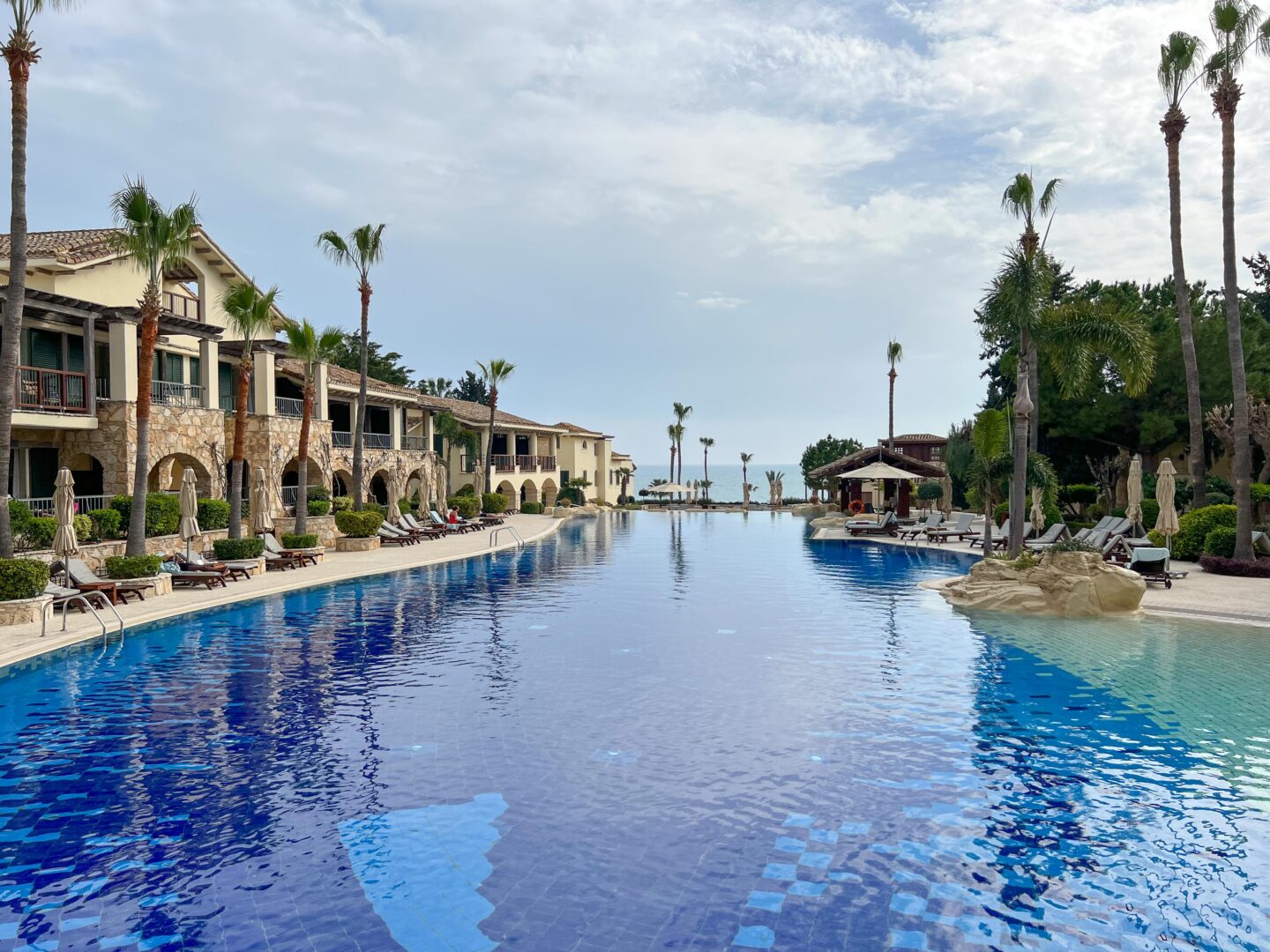 Budget Hotel
Mid-Hotel
Luxury Hotel
If you need more recommendations, you can also check out this post.
Final Thoughts
Cyprus is a beautiful country full of stunning landscapes, centuries-old historic sites, and amazingly unique culture. One of the best ways to fully immerse yourself in the Cyprus way of life is by taking a trip to one of the country's charming villages.
This list of the best villages in Cyprus you must visit is perfect for travelers who want to venture off the beaten path and experience a slice of authentic Cyprus culture. I hope you find this travel guide helpful, and I'd love to hear in the comments what your favorite village in Cyprus is!