Doing a Commandaria wine tour in Cyprus really wasn't at the top of my list. I didn't even know that Cyprus produced wine until I was visiting Kato Drys and was offered some of the local wine. Being a nondrinker I didn't really think I would enjoy it. As a coffee junky who has traveled extensively in Central and South America I've done a lot of coffee and cacao tours, but wine tours have never really been my thing.
After doing a little research and discovering that I was visiting Limassol during peak wine-making season it seemed like it would be rude not to do a tour to learn more about the famous sweet wine of Cyprus.
And I can honestly say I'm very glad that I did, I LOVED it
Did You Get Travel Insurance Yet?

If 2020 taught us anything, it's that you need to be prepared for anything!

The Insurance companies I personally recommend are Hey Mondo, Passport Nomads, Safety Wing, and Travel Insurance Master

Hey Mondo is great if you are looking for a great value flexible policy. They offer single-trip cover, annual multi-trip cover, and long-term travel cover.

Passport Nomads provides the most comprehensive cover for Digital Nomads. If you find yourself in need of medical care you just contact them and they will pre-load your card with the funds to cover your treatment, meaning you won't need to pay out of pocket and then put in a claim later.

Safety Wing is great value with monthly cover starting at $39. It's super easy to use and it just renews each month. I currently use them as they offer me free cover for my son as part of my policy.

I also use Travel Insurance Master for short trips.

Read my full travel insurance post here where I go into detail about all 4 companies.
Commandaria Wine of Cyprus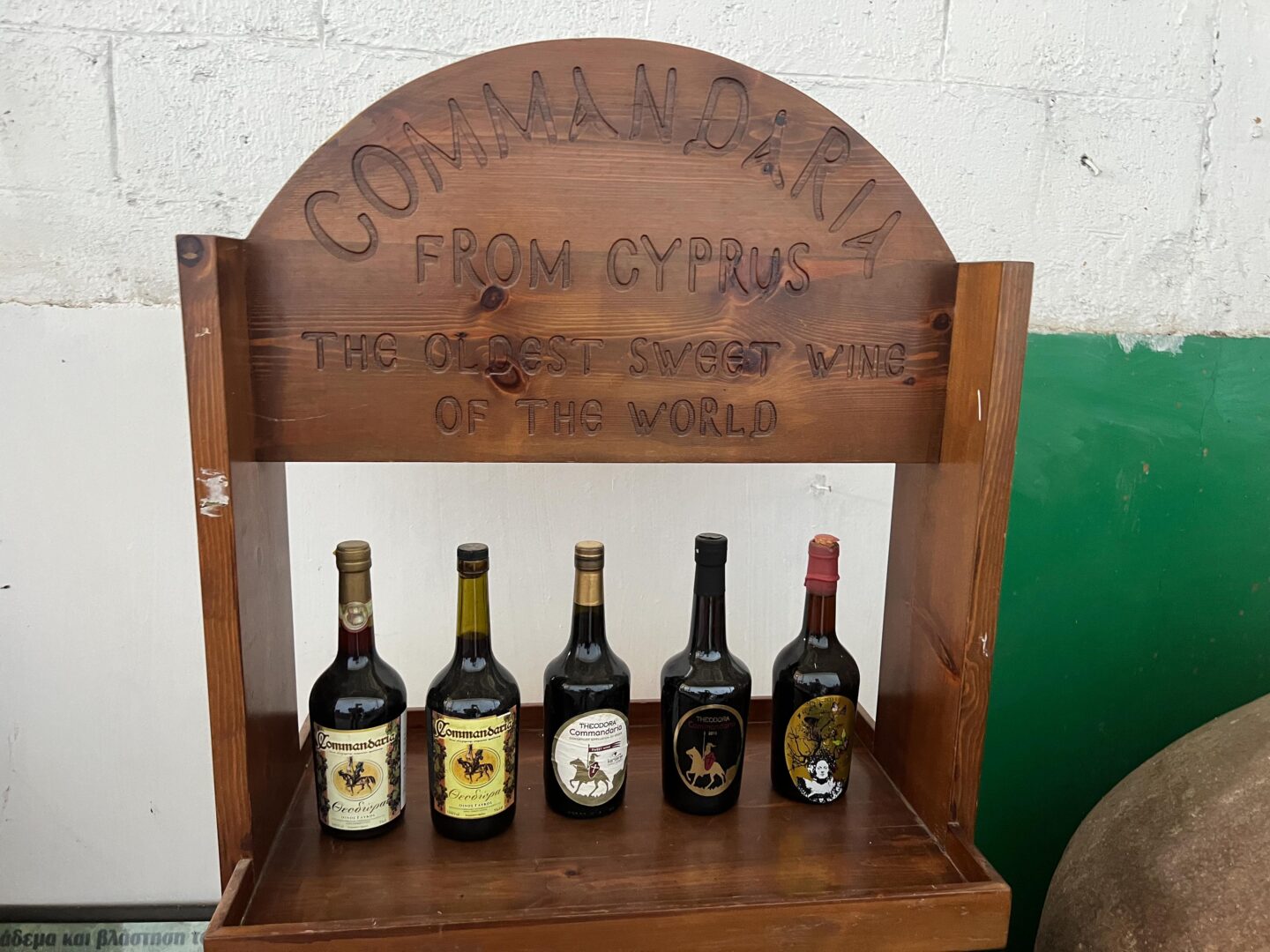 Commandaria is a sweet amber-colored dessert wine made in the Commandaria region of Cyprus. The wine is made from 2 different grape varieties, Xynisteri and Mavro.
What gives this wine its legendary status though is its interesting history. In fact, Commandaria wine from Cyprus is recognized as the oldest manufactured wine in the world by The Gunness Book of World Records.
The story goes that King Richard the Lionheart of England was passing through Cyprus on the Third Crusade on his way to the Holy Land and he named the wine after the region it was produced in, Commandaria. It quickly became his favorite tipple. So much so that at his wedding in 1191 he pronounced to his guests that Commandaria was "the wine of kings and the king of wines".
So like I said, Commandaria really IS the stuff of legends.
It is a very sweet wine, but unlike any other sweet wine, I've ever tasted. It has strong aromas of caramel with flavors of raisins, figs, and honey. And the alcohol percentage is also pretty strong, hovering between 15 and 20%. It almost tastes like fortified wine. It is generally enjoyed after dinner (preferably with a chocolate dessert), or any time you need a boost of energy.
I'm not a big wine drinker and dislike sweet wines. But Commandaria is different. Everyone in our party enjoyed all of the different Commandaria wines that we tasted. We even took a bottle home with us (and a few as gifts).
The Commandaria Region in Cyprus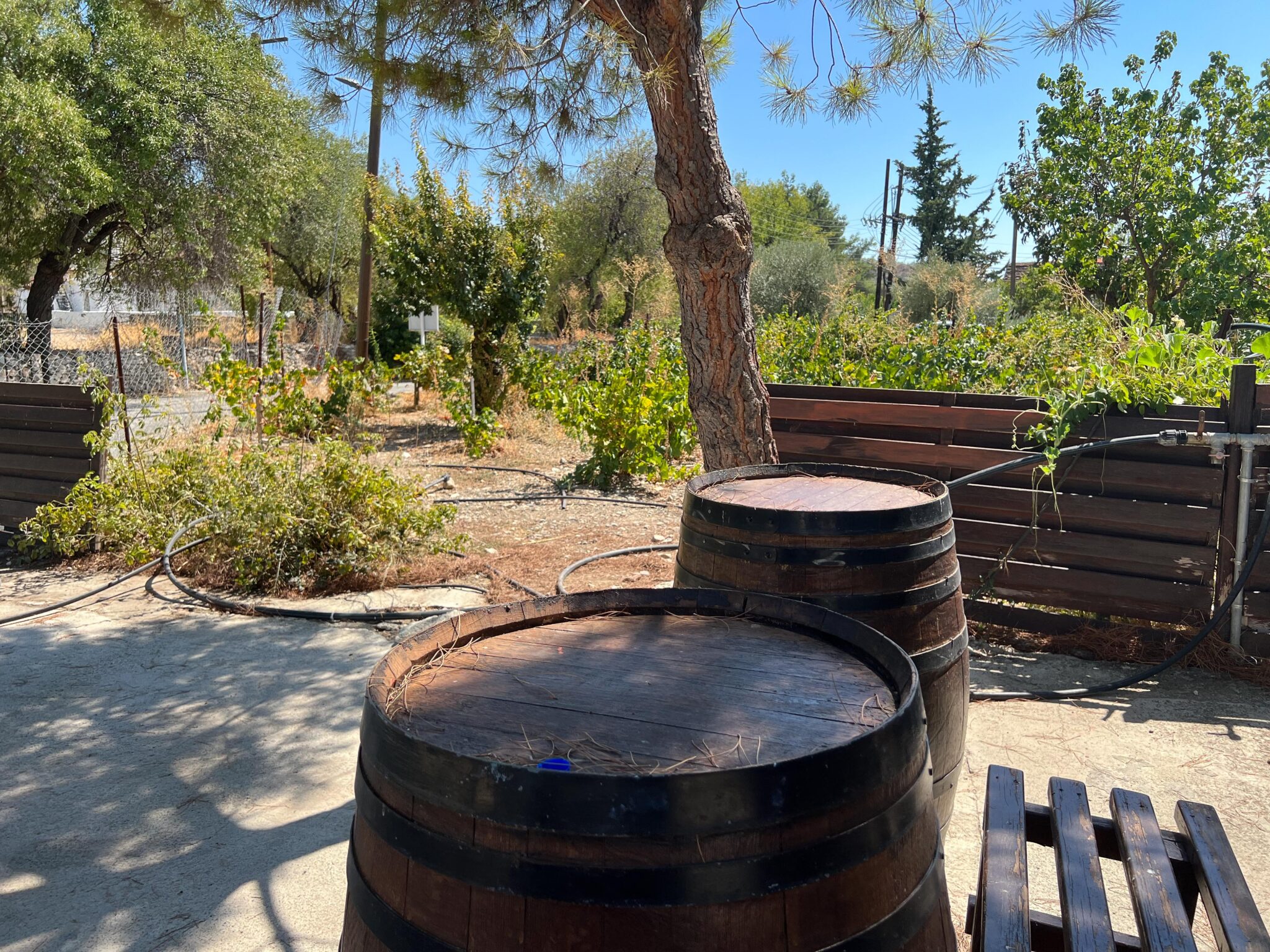 To be able to call the wine you produce Commandaria, requires you to meet some VERY strict guidelines.
First of all this Cypriot wine can only be produced in the Commandaria region at the foothills of the Troodos mountains within one of the 14 wine-producing villages. This is due to the name Commandaria being registered as a protected name and geographic origin in 1993 by the European Union.
This area sits just 20 miles from Limassol, which is the most popular starting point for any Cyprus wine tour.
Who Is The Cyprus Winery Tour For
So now you know a bit more about this great Cypriot wine, you may be wondering why you would need to bother doing a wine tour. Well here's the thing, it's really interesting. The history, the process, the villages, the vineyards, the fact almost all of the producers are small family businesses. All of it.
Plus the countryside in Cyprus is beautiful. It's a short drive from Limassol and no matter where you are staying in Cyprus it's no more than a 2/3 hour drive to get here.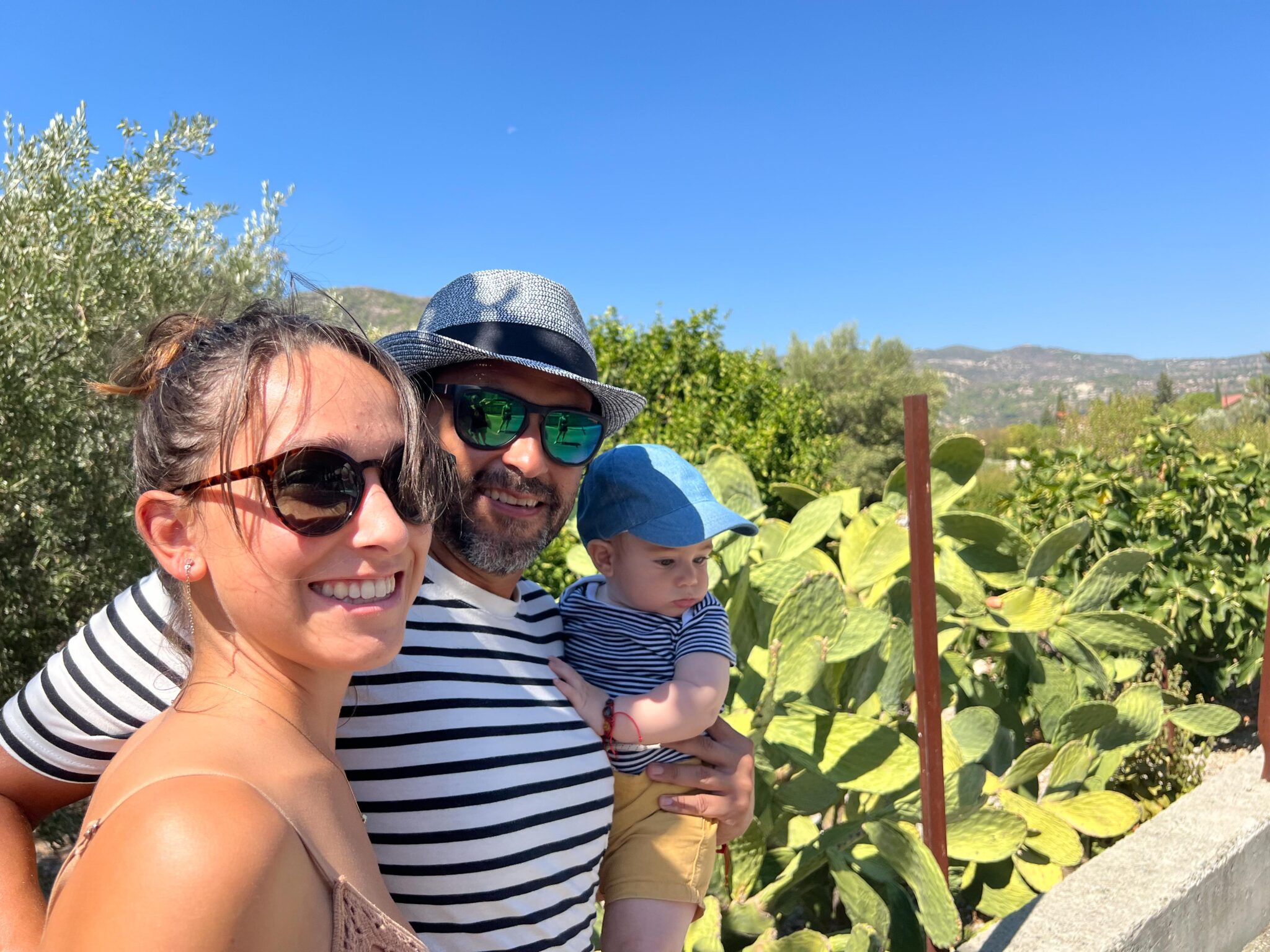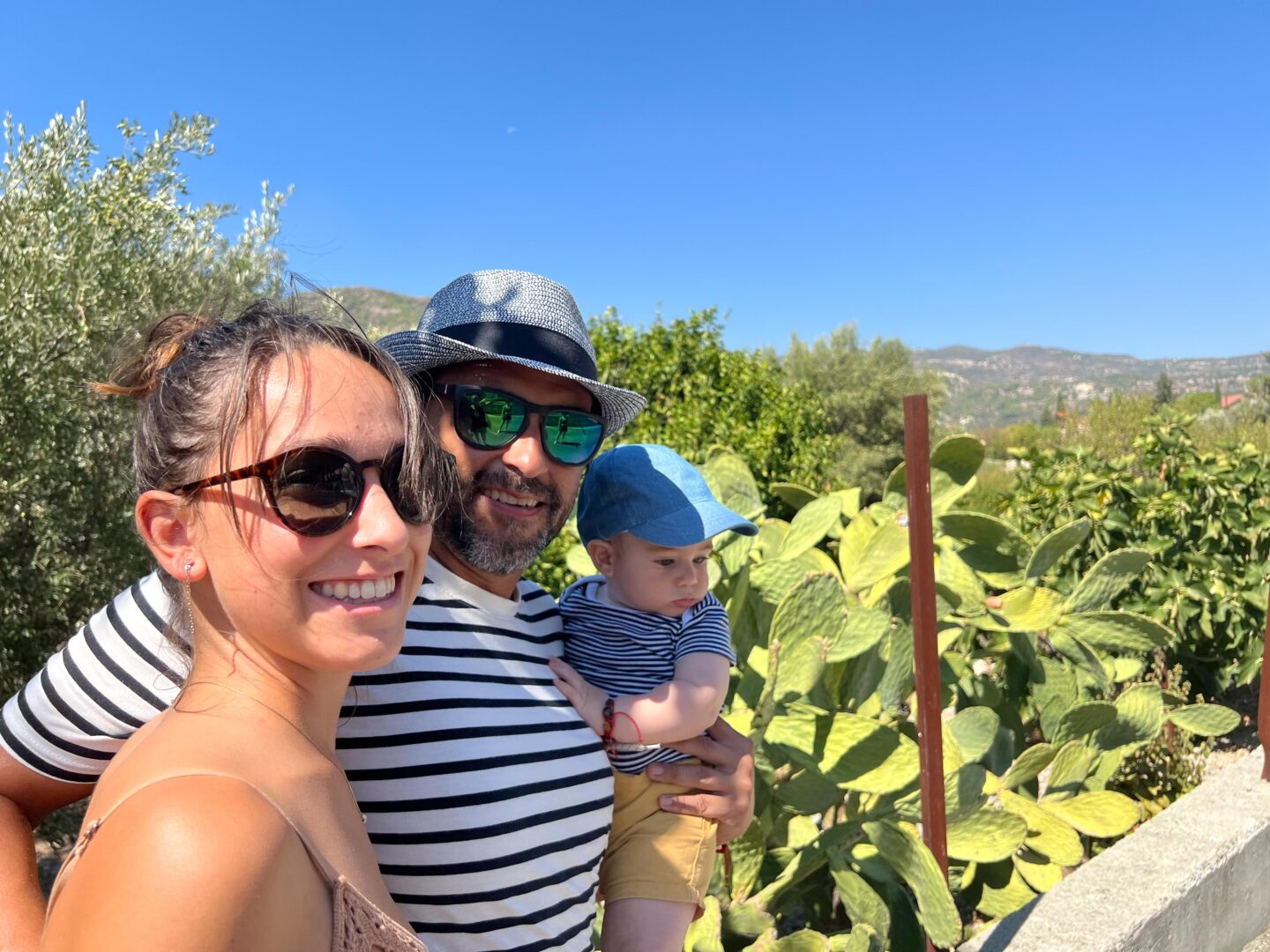 Now if you're wondering if this activity is suitable for families, I'm pleased to say it is. Although I'd happily do this tour as a solo traveler, or with a group of friends, I actually went with my 8-month-old baby, husband, and 2 teenagers (stepdaughter and goddaughter), and we all had a great time!
What To Expect on a Wine Tour in Cyprus
We met our guide just outside of Limassol (as we were taking our own car) we then drove to Managri village where our tour began.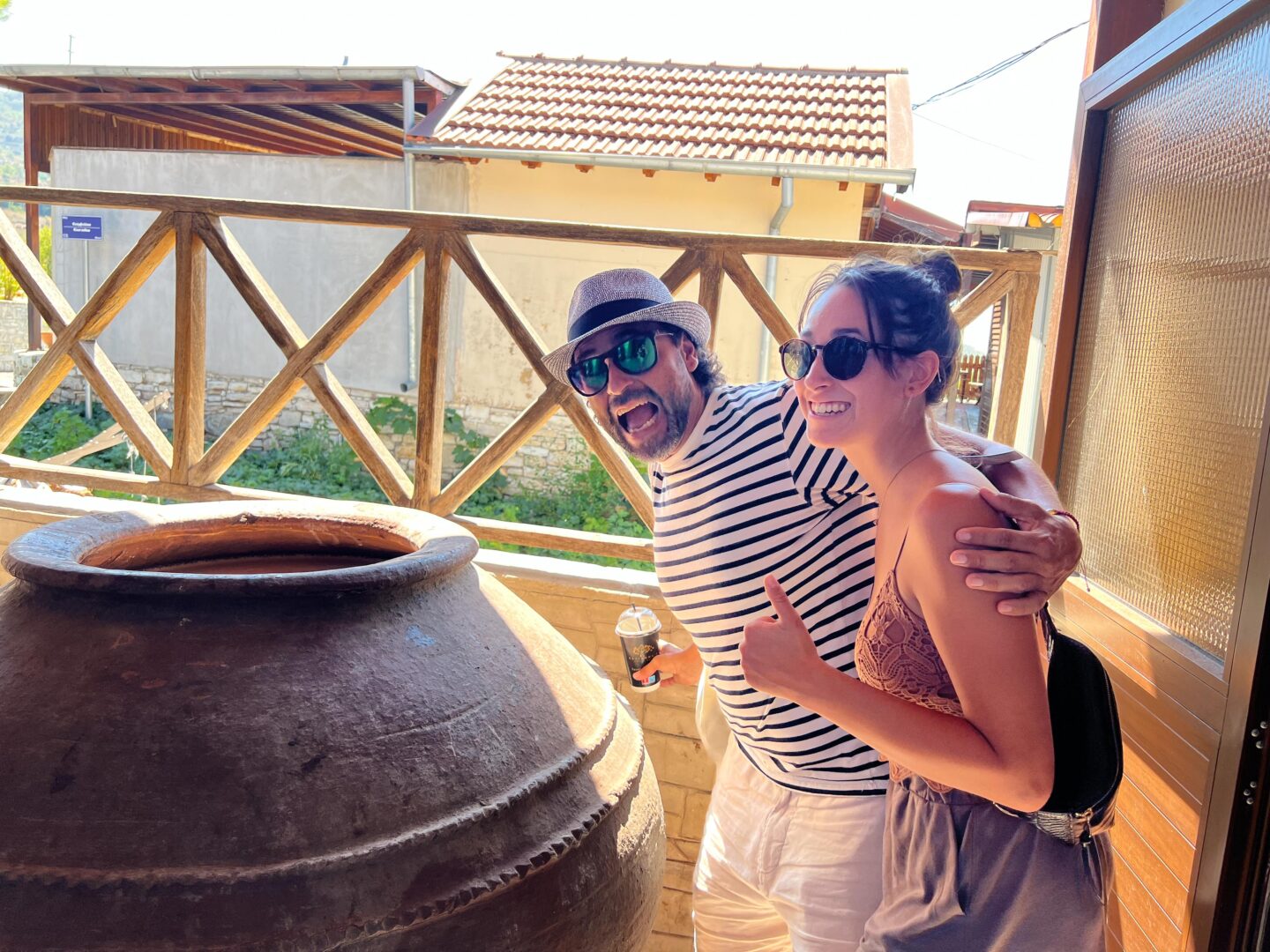 What was interesting about this village (we actually met the major who told us this) is that they are actively trying to encourage young families to move here from the city (Limassol). They have been improving internet connection, fixing up abandoned houses, and improving the village infrastructure to make it more appealing for people to move here.
As we walked around the village we could see all of the modernization and improvements that they had made.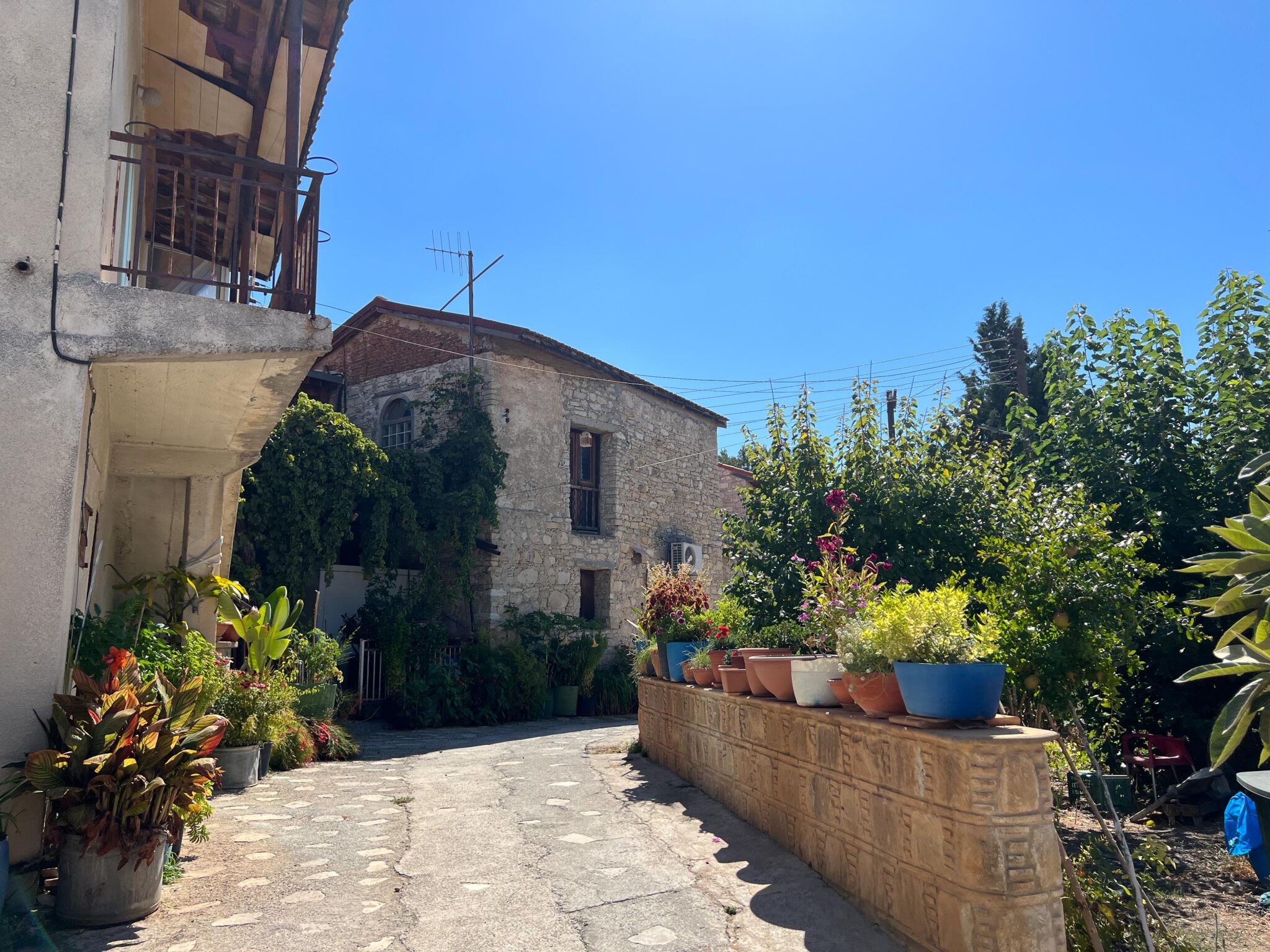 When we arrived at the winery we were greeted by the owner who gave us a tour personally. This first winery was a real one-man show. He has a very small boutique production and still makes Commandaria in the traditional way. Fermenting in the sun.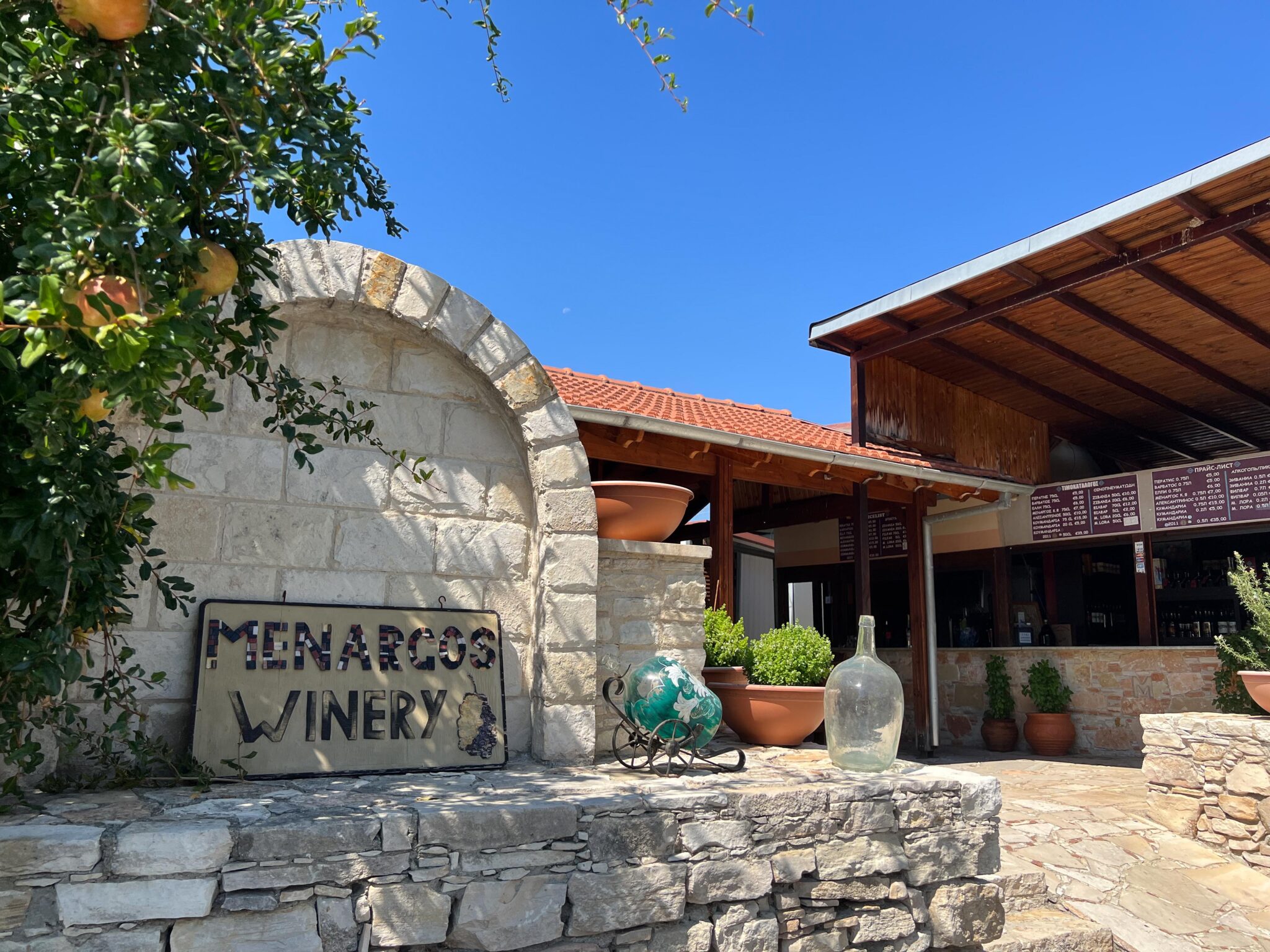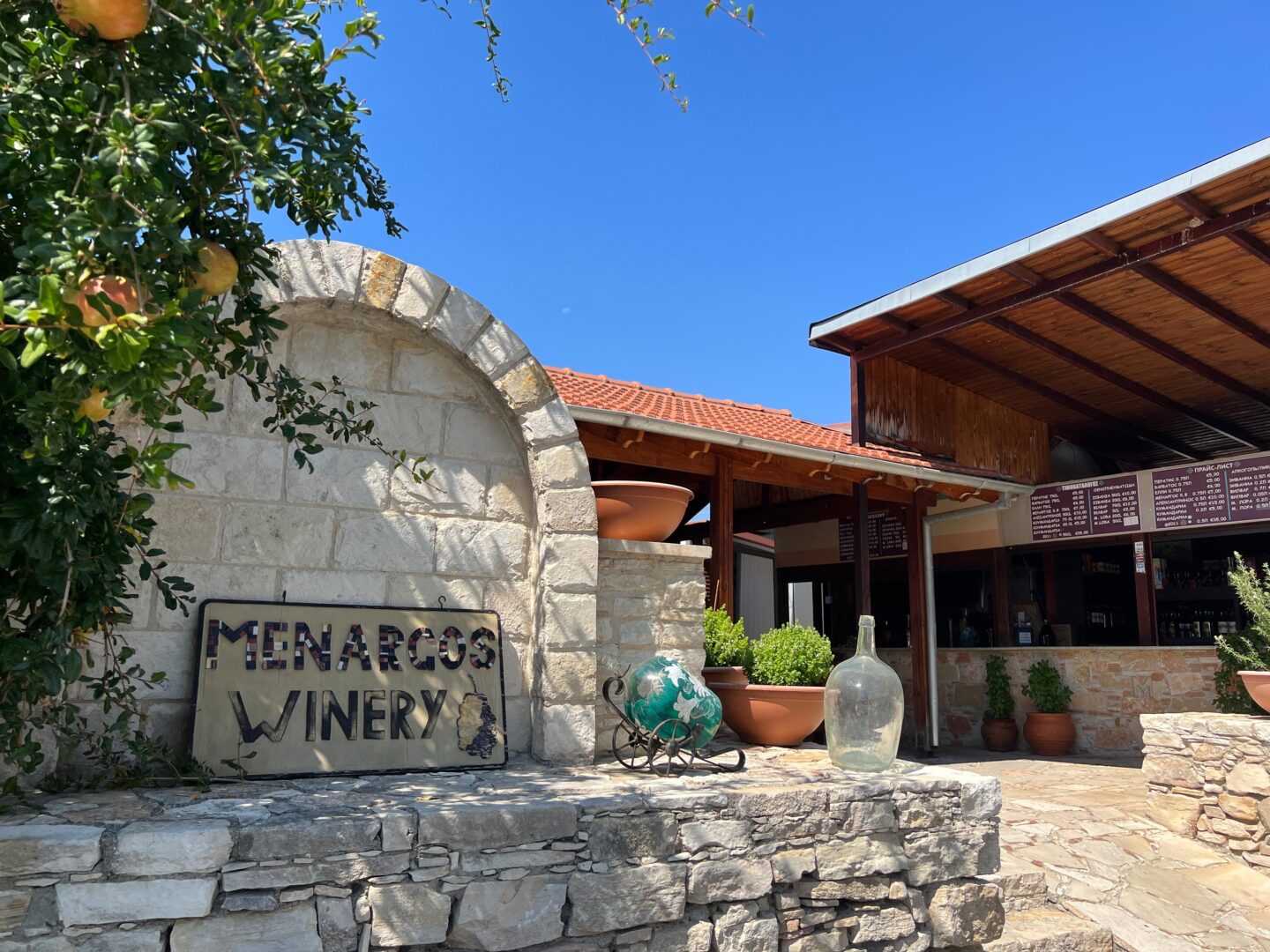 After we had the tour of the process it was time for our first Cyprus wine tasting. We tasted several different wines all of which have very distinct flavors.
After visiting Monagri we made a quick stop at the monastery, which was impressive and had a little shop where you could bulk buy some halloumi cheese (the cheese of Cyprus, which you HAVE to try while here).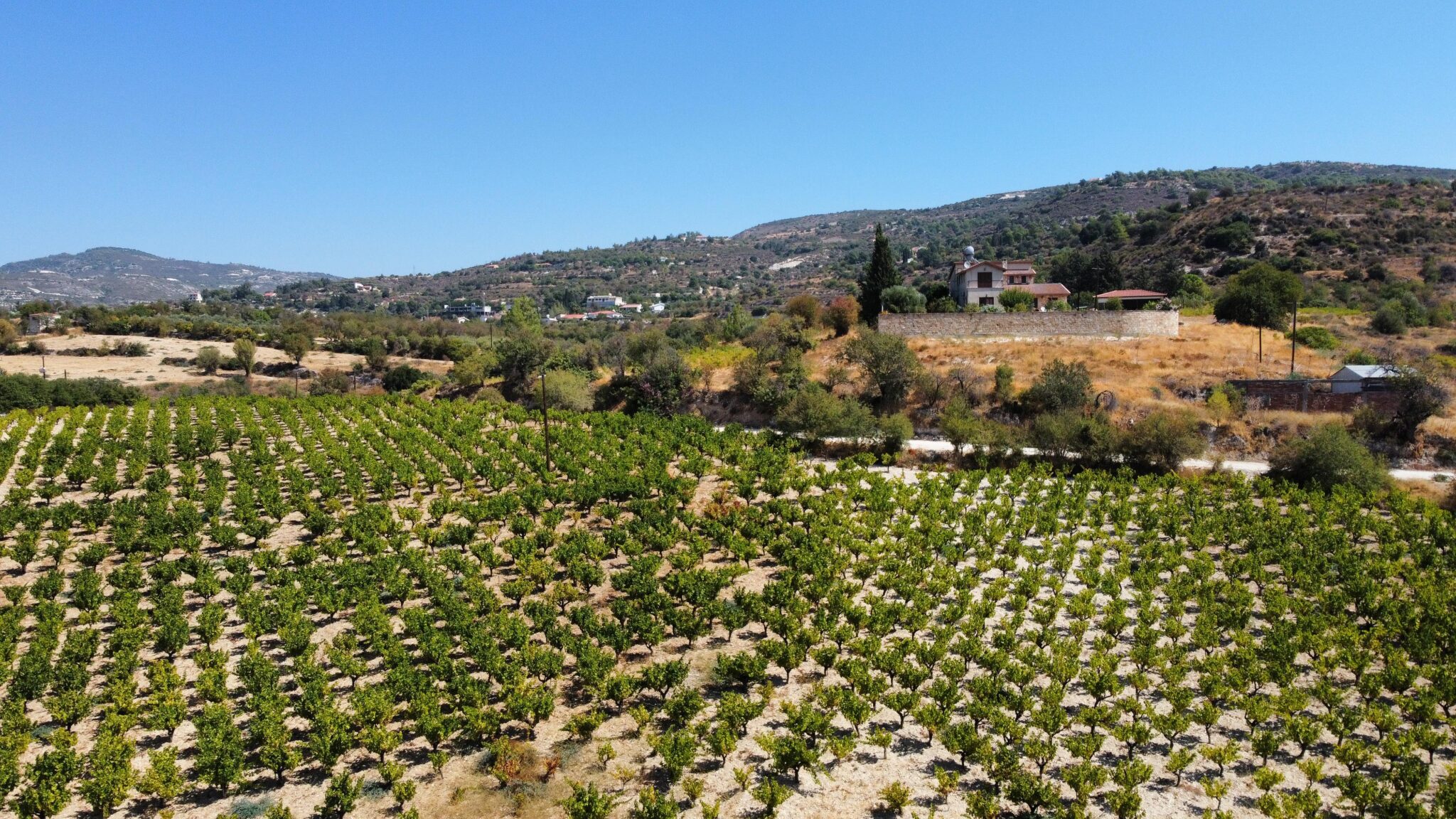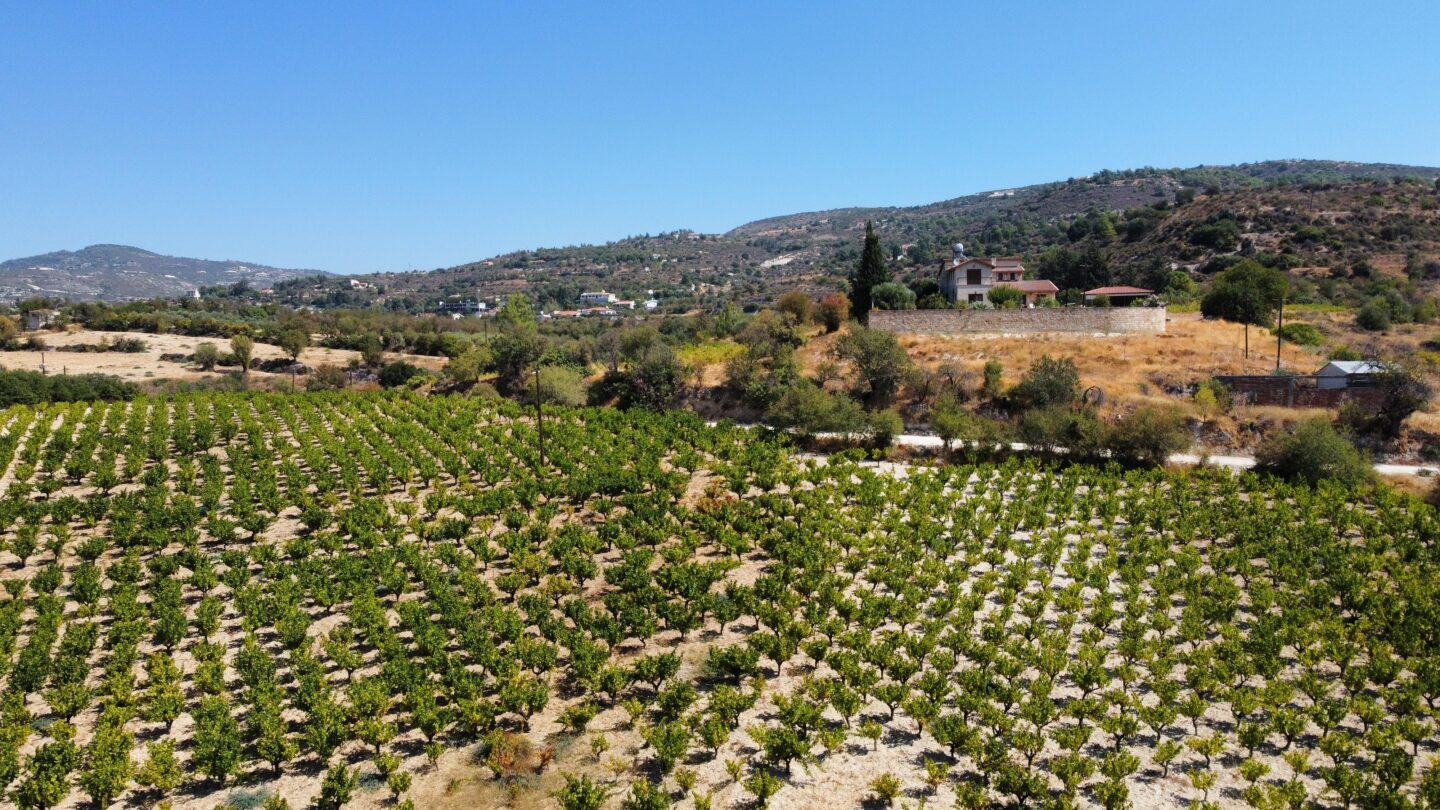 Then it was time to move on to Doros Village to visit the Karseras winery.
Karseras was a much more sophisticated winery than the first one, but still small enough to be considered a boutique. The winery is located next door to Agios Epifanios church which was built in the 16th Century. The grandfather of the current owner was actually the founder of this winery and also the priest from the church.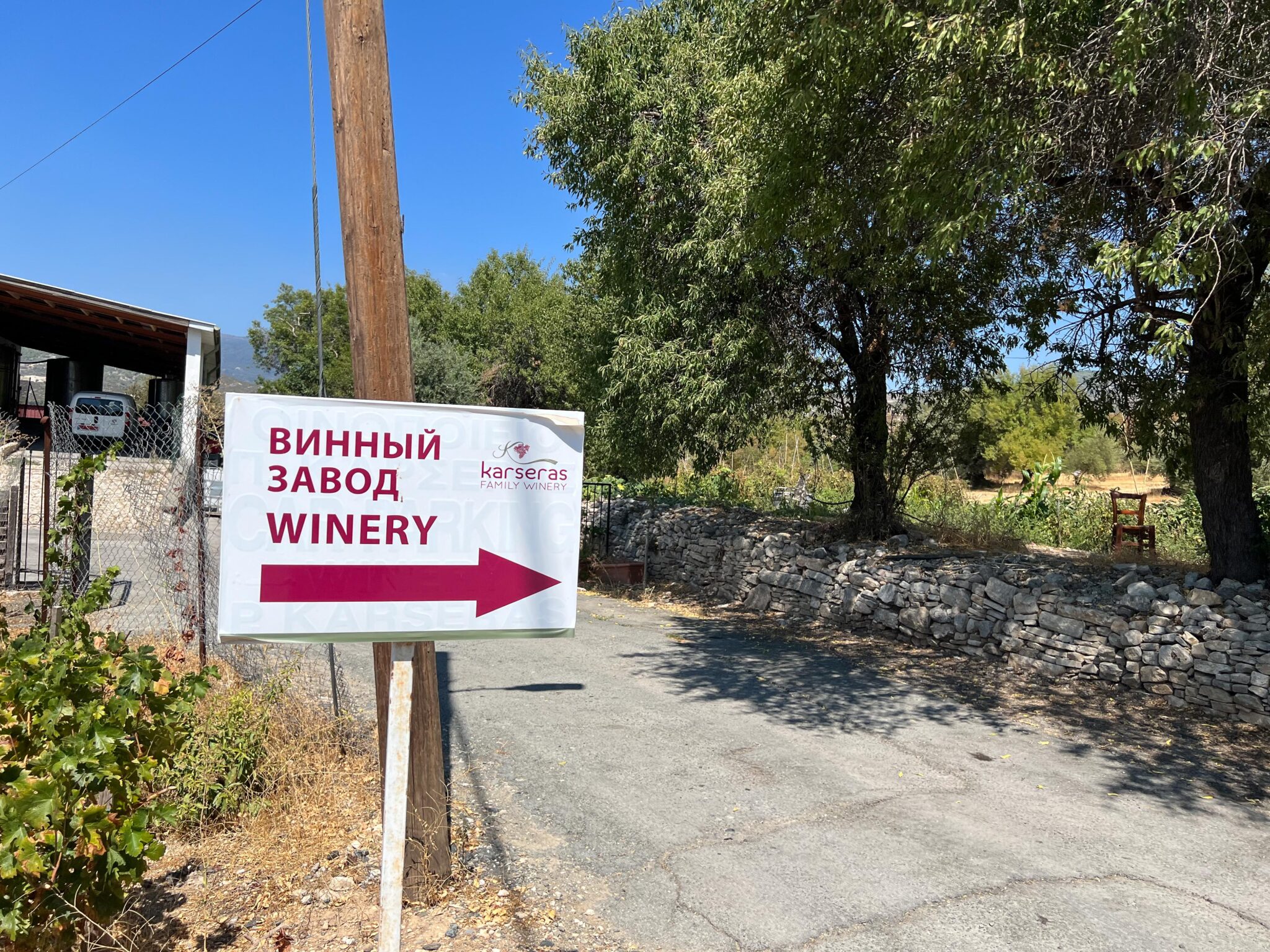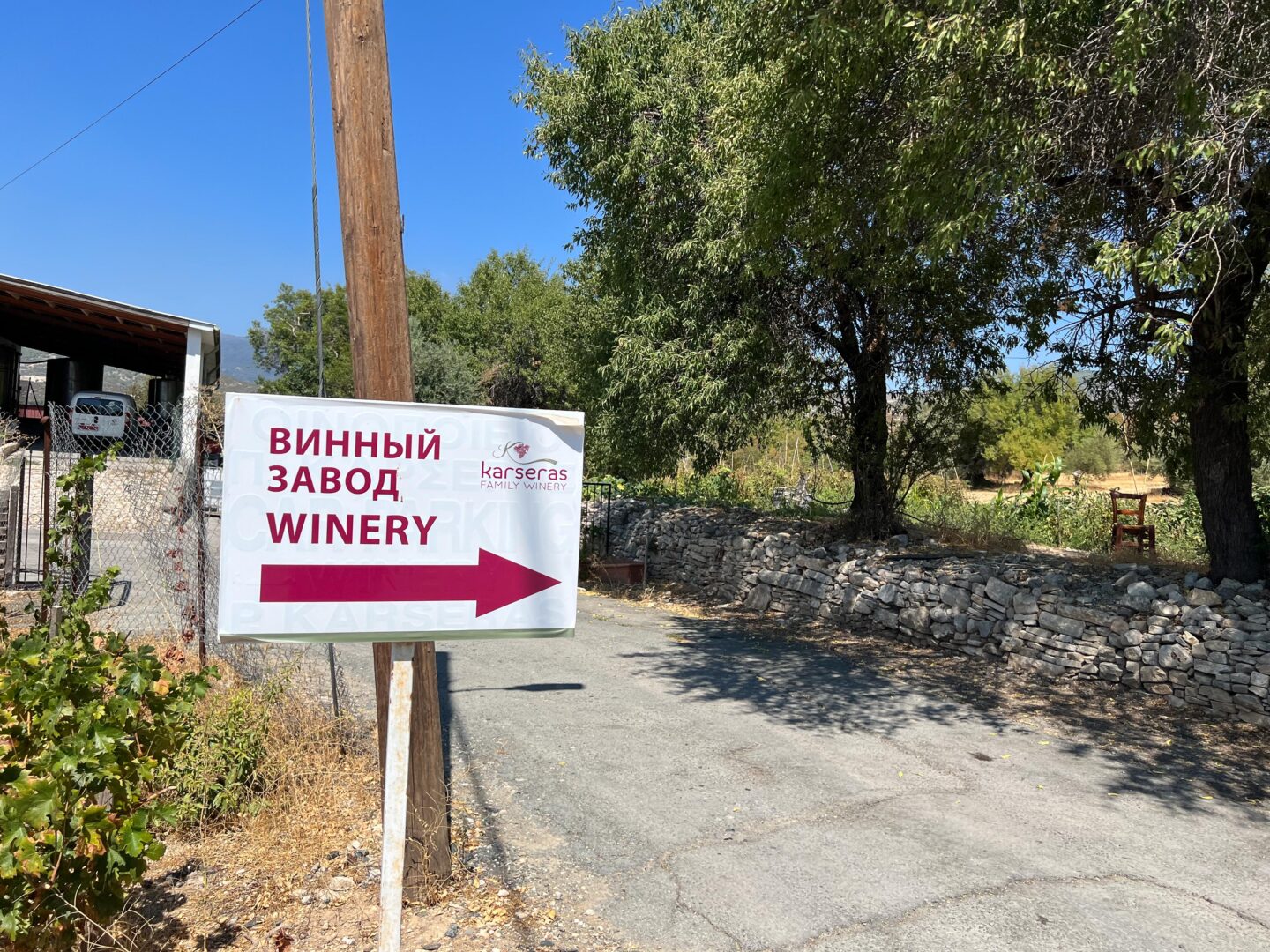 To give you an idea of the size of the production, on average they produce 100,000 bottles of Commandaria each year from grapes grown in the village. What I really enjoyed about visiting Karseras was that they showed us the development of their production. How they moved from more traditional production methods to newer and more modern techniques whiles still retaining the taste and traditions of the wine.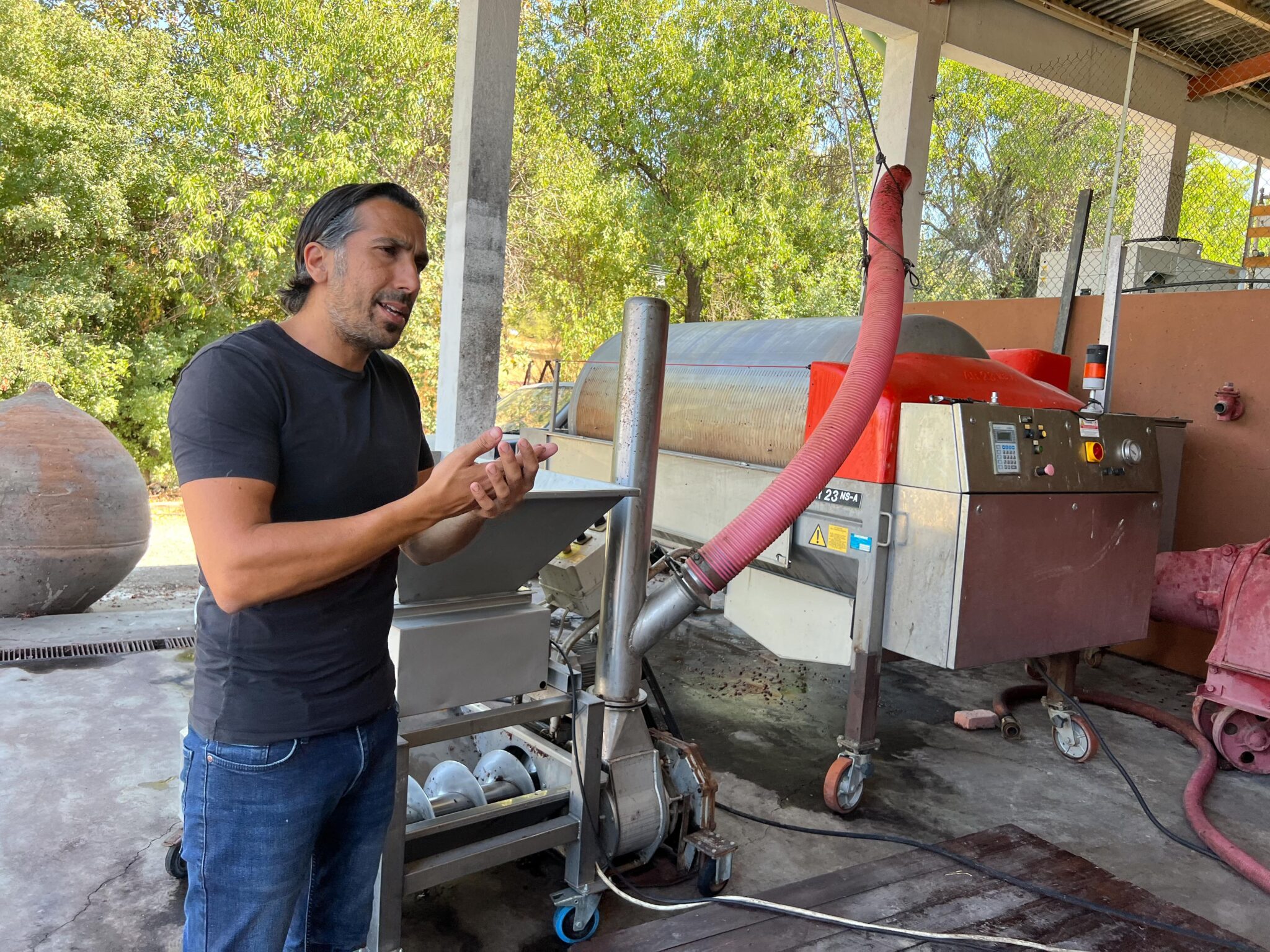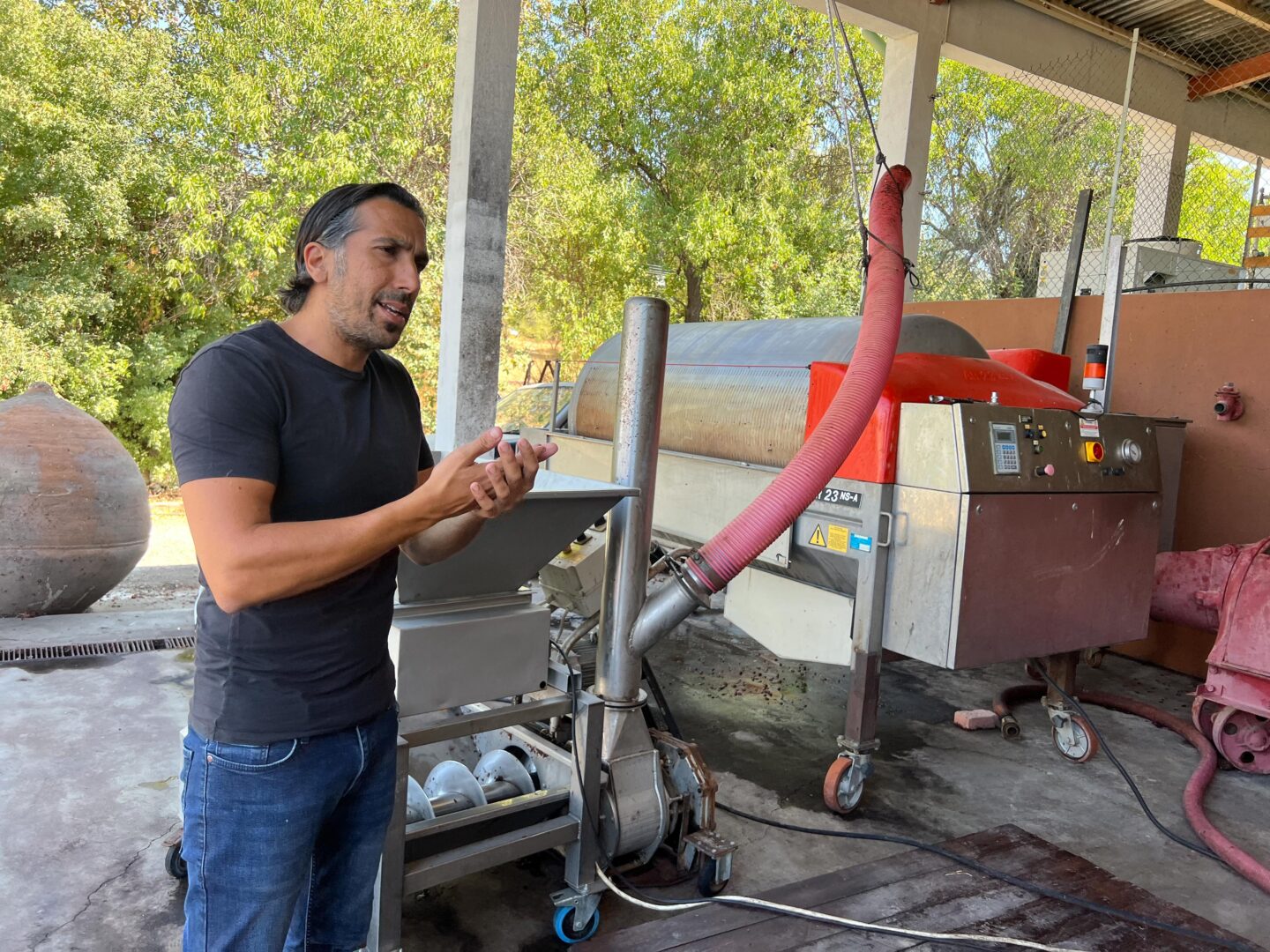 We really liked the taste of this Commandaria, especially the aged one. So much so that we bought a bottle to take home for after dinner.
Right outside the winery, you can also see the grapes on the vine and just down the road you can see how they are prepared (drying in the sun).
We finished off our day tour with a visit to the beautiful village of Lania where we joined a pottery class (which the girls loved) and then we had lunch at a local taverna (our first Meze).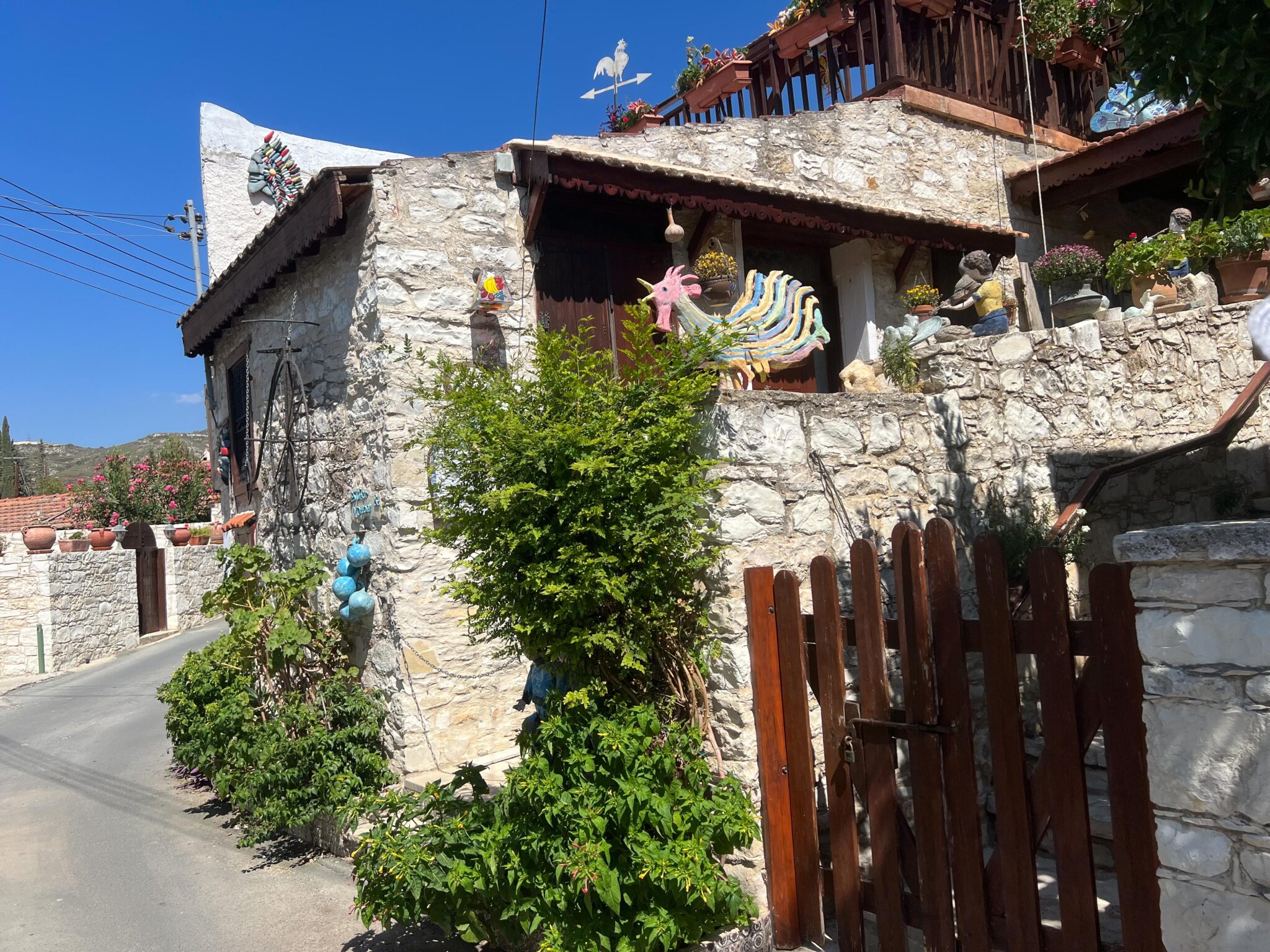 Because our tour was a private tour we were able to do these extra things that our group asked for to make it a more family-friendly day. It really was perfect and everyone (even the teenagers) loved it. I also can't recommend a visit to Lania enough, it really is a beautiful village and I couldn't stop taking pictures!
How Is Commandaria Wine Produced
The method for producing Commandaria means that the grapes are picked when they are very ripe, almost overripe. Then they are laid out and dried in the sun for 2 weeks to increase the sweetness even more.
After this, the grapes are pressed and then the slow fermentation process begins. This can often take up to 3 months.
Once fully fermented the wine is aged in oak barrels for a minimum of 2 years.
Book A Cyprus Winery Tour
First of all, you don't actually need to book a wine tour in Cyprus. You can find all of the information about the 14 villages that produce Commandaria here on the Visit Cyprus website. From this, you can easily put together your own itinerary, rent a car, and do your own wine tour.
However, if you're like me and you like to get all the information then having a tour guide to show you around is well worth it. I'm happy to help organize this for you so simply fill out the form below and let me know the dates you are interested in and I'll get back to you very soon.
Thank you to Limassol Tourism for making this possible. As always my views are my own.