As a digital nomad, I'm always looking for a new place to write my blog from. I mean, if I just lived where I'm from, which is a boring ex-mining village in the north of England, I'd have very little to write about. So I have no choice but to keep moving. Recently, I spent six months being a Medellin digital nomad, and it quickly became one of my favorite cities not just in Colombia, but in the world.
Here's why…
Did You Get Travel Insurance Yet?

The Insurance companies I recommend are Hey Mondo, Safety Wing, and Travel Insurance Master

Hey Mondo is great if you are looking for a great value flexible policy. They offer single-trip cover, annual multi-trip cover, and long-term travel cover. Safety Wing is great value, with monthly coverage starting at $39. It's super easy to use, and it just renews each month. I currently use them as they offer me free cover for my son as part of my policy. I also use Travel Insurance Master for short trips.

Read my full travel insurance post here, where I go into detail about all companies.
Why Medellin is Becoming a Digital Nomad Hotspot?
Medellin is quickly becoming a digital nomad hotspot similar to the likes of Chang Mai and Bali. But why, I hear you wondering? Well, its proximity to the US is a bonus, and flights are easy to find for just a couple of hundred bucks.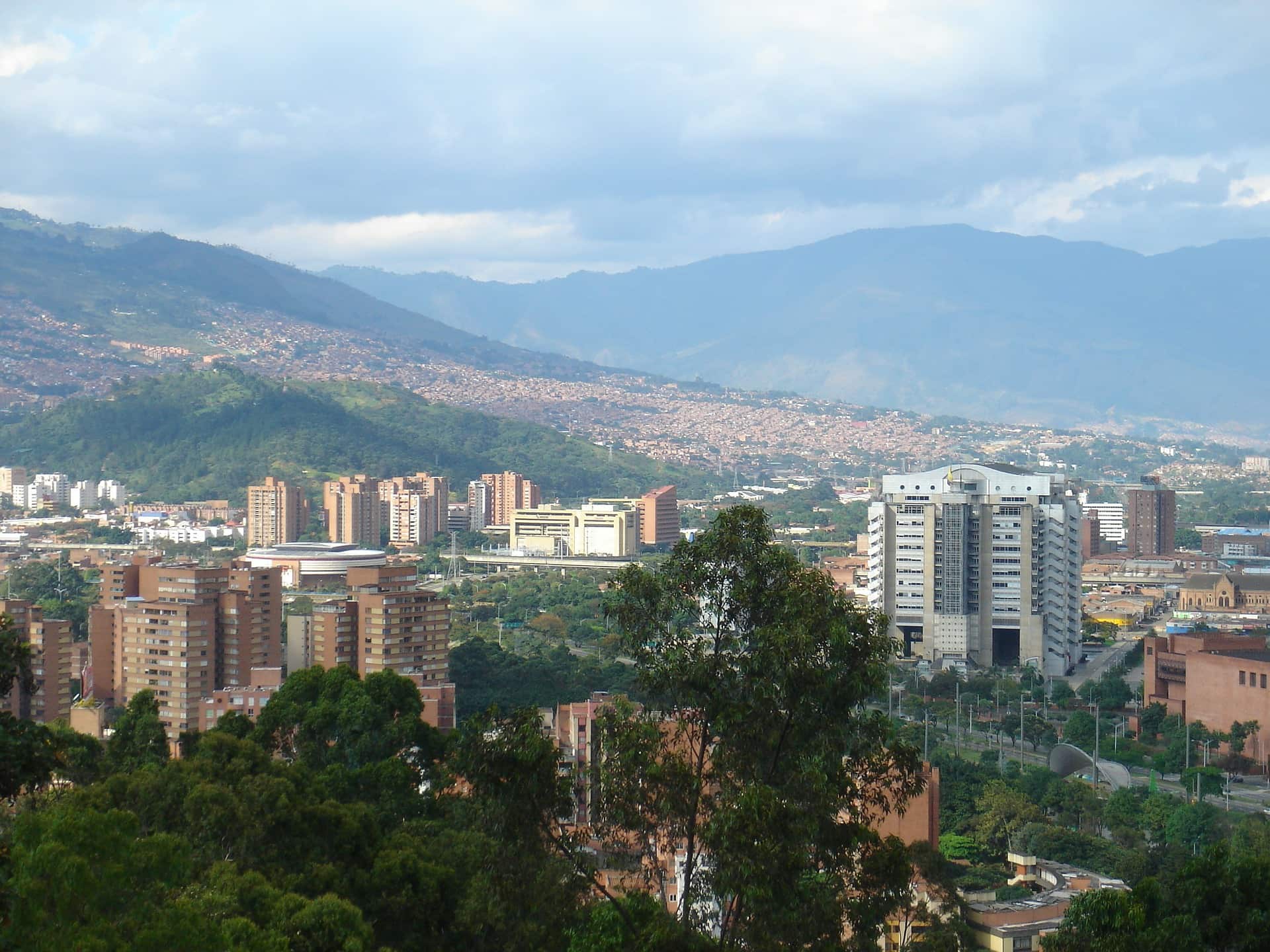 The weather is also pretty dreamy: Medellin isn't known as 'The City of Eternal Spring' for nothing. It's a sunny 65-75° (or thereabouts) almost every day, and other than two rainy seasons it's a pretty perfect climate to live in.
Community is also a big attraction for digital nomads. There's a huge and extremely active expat community and the Paisa people (Paisa is the term used for people who hail from Medellin) are warm, welcoming, and a lot of fun.
Living in Medellin, Colombia is pretty affordable, too. This appeals to digital nomads pouring their dollars into building their six-figure empires as well as nomads like me who prefer to work as few hours as possible. I'll cover the cost of living in Medellin in more detail in the next section.
There's also a theory that people head to Medellin because so many of the city's inhabitants are gorgeous, but I can neither confirm nor deny this rumor.
The Cost of Living in Medellin
The cost of living in Medellin was definitely what first attracted me to Medellin. It's possible to live on very little, and during particularly tight months I've survived on as little as $600. Accommodation in Medellin is easy to come by and there are loads of budget rooms available to rent on a month-by-month basis. My first room was in a three-bedroom house close to Laureles and it was $200 per month including bills. Granted, it was a little rough around the edges, but for that price, I can cope with rough.
If you want a little more luxury you can find a room with a private bathroom in a shared house in a decent location for around $350 per month. If you're a baller and nothing but a penthouse with a couple of spare bedrooms and a killer terrace will do, you're still unlikely to pay more than $1,500 per month. All of these prices are for furnished places every month, by the way: if you'd prefer an unfurnished place for long-term rent you'll pay even less.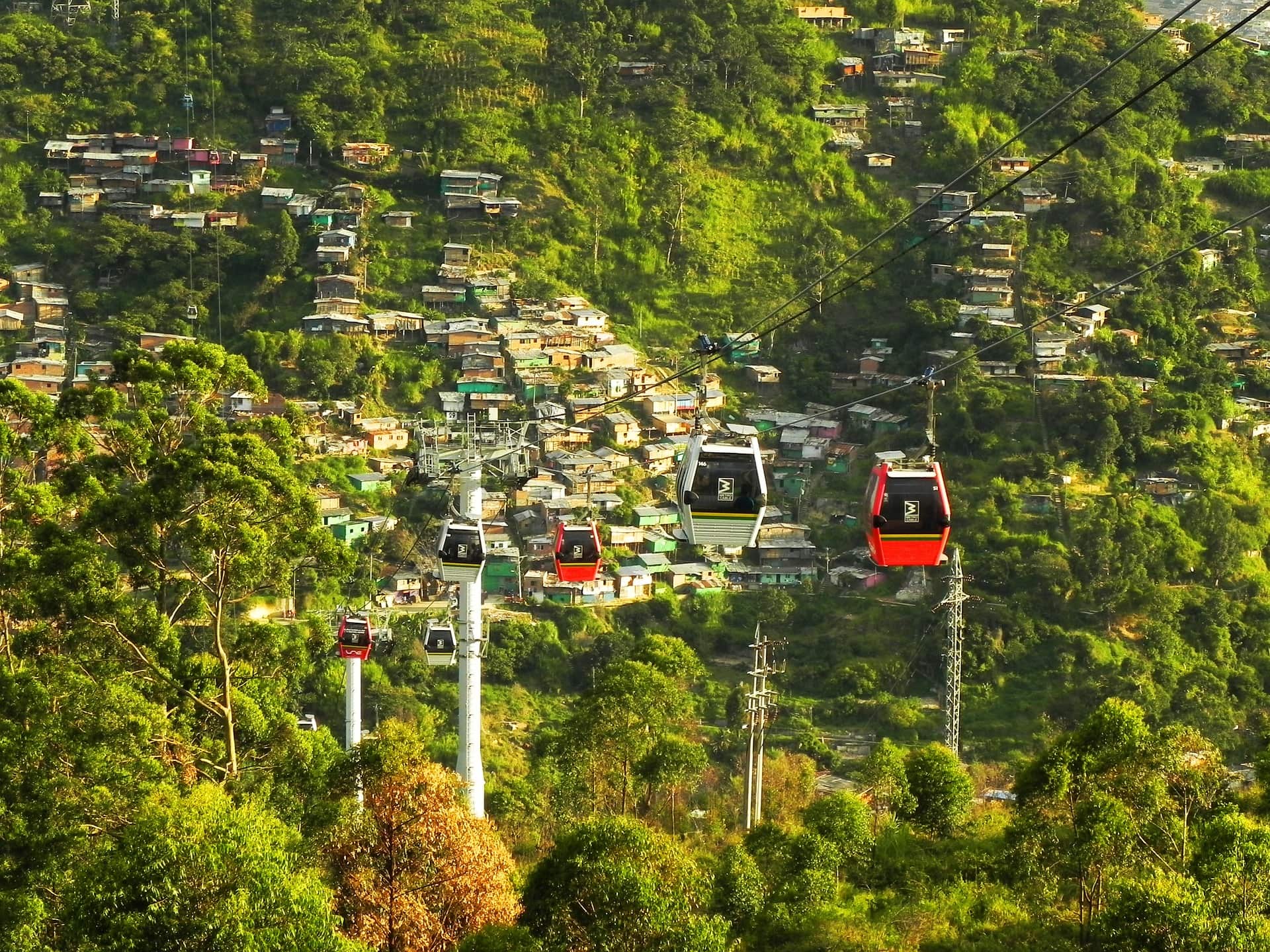 Transport in Medellin
Transport in Medellin is also dirt cheap. The metro is reliable, easy to use, and only costs about $0.70 per journey. Uber is technically illegal but very available, and you can travel between Laureles and El Poblado (two of the most popular expat areas) for around $2. Taxis will cost about the same, but make sure they use the meter.
You can easily eat and drink like a king/queen on a pauper's budget. A beer in a tienda (a sort of store that you can drink at) or a local bar is $1, and you'll rarely pay more than $2-3 for a local brew in a mid-range bar.
If you plan to eat like a Paisa, you can take advantage of the huge range of tasty menu del dia options across the city. Usually consisting of a soup, an entre of meat, rice and salad, and a juice, this filling lunch will set you back around $4. Fancier drinking and dining is also relatively cheap. A three-course meal in one of El Poblado's best restaurants can be enjoyed for way under $100, and cocktails in a classy joint can be found for $6 (which is a recipe for disaster – trust me).
Need to book transportation in Colombia?
I highly recommend booking all of your Colombia transportation with GottoGo. You can search for buses, shuttles, ferries, and Flights on their website. What I love most about them is their customer service. I know these guys personally from my time living in Guatemala and they really do look after their customers. So if anything happens and you get delayed and miss your bus, you can just call them and they are always there to help.

If you book through them you will pay a little more than if you book in person at the bus station. But it's worth it for the ease and security in my opinion. Click here to search for transportation in Colombia.
Coworking in Medellin
Medellin's entrepreneurs have clicked on to the fact that there's money to be made from their city's sudden influx of digital nomads, and as such, there's a growing number of spaces for coworking in Medellin.
La Casa Redonda is without a doubt one of the best coworking spaces in Medellin, and if you're living in Laureles it's right on your doorstep. There's an awesome community vibe at Redonda and their rooftop BBQs and potlucks are perfect for meeting other freelancers and remote workers.
If you're living in El Poblado, Selina is your best option (in my humble opinion). Selina is a hostel but the on-site coworking space is super cool and attracts a nice variety of people. There are also yoga classes held in the same building and there's a massive bar downstairs for post-work cervezas with your new coworking buddies.
A few of my other favorites include NODO in Envigado, Coecoworking in La Floresta, and Atom House in El Poblado. Pretty much all of the options I've suggested can be booked on a daily, weekly, and monthly basis.
If you're wondering how to get internet access to your mobile, I strongly recommend using e-sims. An e-sim is an electronic sim card. So, when traveling rather than having to swap out your regular sim card, you can simply download an app and buy a virtual sim card, and set it up on your phone! There are two options you can choose from, which are Airhub and Alosim. Both have great coverage of multiple countries and are very easy to use. However, it is important to check with your device manufacturer to make sure your device is compatible with the sim card, and that the country you are visiting supports the sim card.
Living in Medellin Colombia – important things to know
The thing that many ex-pats struggle to get their heads around is Colombia's visa rules, so Im'a try to explain them to you.
Colombia allows US citizens to stay in the country for 180 days in any calendar year (check your government's website to see whether your country has the same 180-day rule). You also can only stay in the country for 180 days at a time, so if you plan to spend the rest of this year in Medellin and then for another six months from January, you'd have to leave and come back before your 180 days are up.
Other than that, you can use your 180 days however you like. You can leave and re-enter the country or you can stay put for the entire 6-month duration. However, you will have to extend your permit before your first 90 days run out (you'll be stamped into the country with 90 days when you first arrive). You don't have to do a border run as you do with some other countries, and you can extend your permit without leaving Medellin.

You can apply for the extension online but I found that rocking up to the immigration office was an easier option. It took me around two hours and cost me $30, then I was on my merry way with a new stamp in my passport. If you want to stay for longer than 180 it's very tricky and generally requires you to invest, study, or get married. Personally, I'd rather just move on after my six months are up.
Note from Claire: Fun story I tried to do it online, it didn't work and I ended up a few days over my visa, BIG MISTAKE! Just go in and do it. I ended up having to pay a big fine and leaving months earlier than planned, sad times.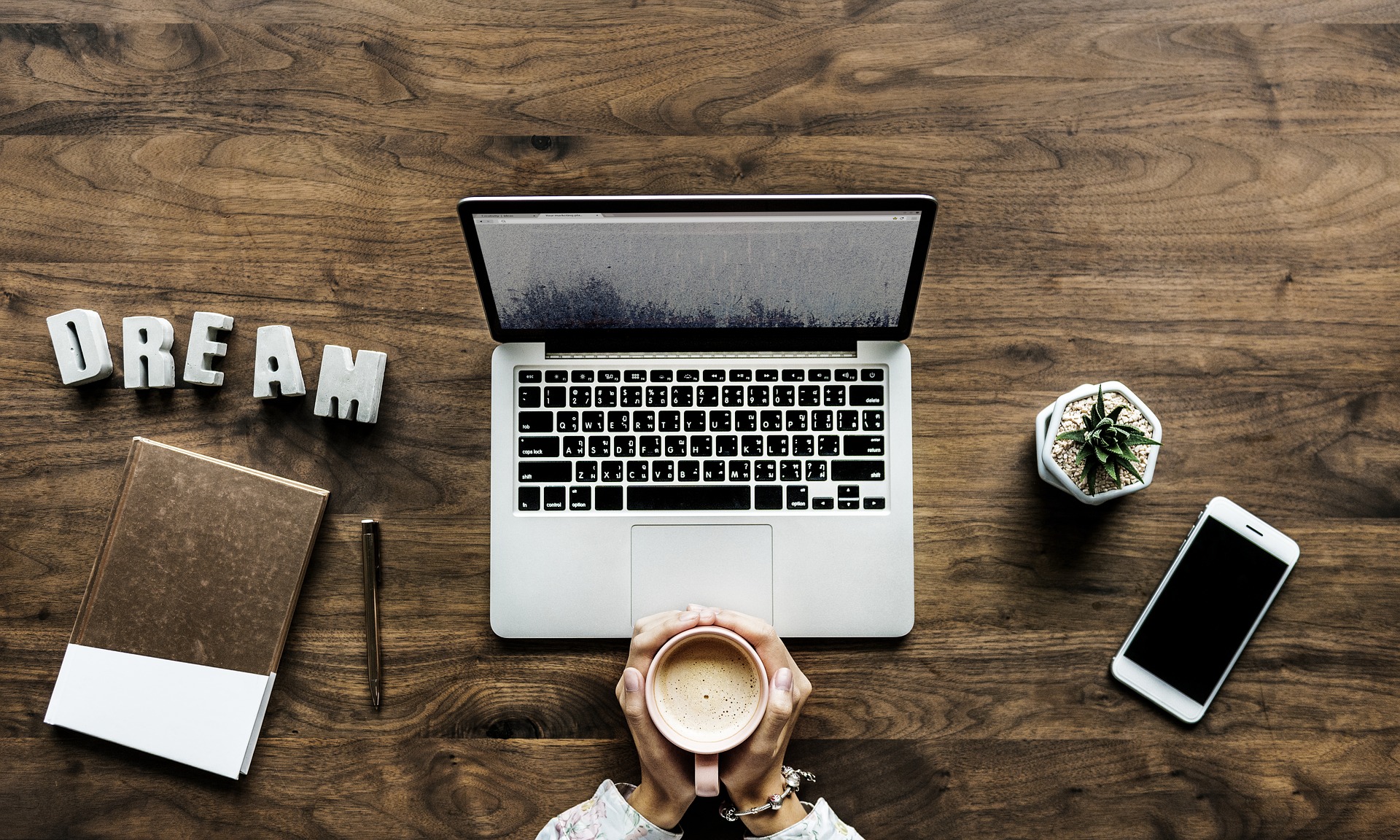 A few safety tips
The other things to bear in mind are all safety-related. I didn't have any problems during my time in Medellin, but every digital nomad will hear their fair share of horror stories from other expats living in the city. Medellin has a dark reputation but the city is a relatively safe place to live as long as you take proper precautions.
Avoid walking around at night, leave your flashy jewelry and accessories at home, and be aware of your surroundings.
Oh, and if a beautiful babe is coming on to you in a bar and it seems too good to be true, it probably is: there are often robberies reported by expat men who fell under the spell of a gorgeous Paisa woman with ulterior motives. Use your brains, fellas.
LGBT+ communities do exist in Medellin and as a rule, the city's attitude is fairly progressive. But there's an undercurrent of homophobia among some sections of society so it's important to bear that in mind. There are plenty of fun gay bars dotted around the city; Bar Chiquita was my favorite.
Where to stay in Medellin
When it comes to the question of where to stay in Medellin, most digital nomads will recommend El Poblado. I'm going to do the same, even though it wasn't my favorite place to live. El Poblado is where the majority of digital nomads live, and the Paisa population of that area is fairly affluent. As such, this barrio has the highest concentration of bars, restaurants, cafes, and malls. You could easily move to El Poblado and never need to leave, but that would be weird so don't so that.
I personally loved living in Laureles. It's green, flat, and has a more chill residential vibe. There are still plenty of places to eat, drink, and party, but it's much less chaotic than El Poblado. If you plan to be one of the Medellin digital nomads that stick around for a decent length of time, I recommend checking this barrio out once you get sick of 24-hour fun in El Poblado. Envigado is also popular with expats in Medellin, and it has a relaxed, upper-class feel that appeals to lots of digital nomads.
Looking for remote jobs? Check out this directory my friend Andrea created.
Wondering where to stay in Medellin? I recommend staying in either El Poblado or Laureles and here are a few of my favorite places to stay:
Parceros Med Hostel ( I stayed here for a month and loved it!)
Los Patios Hostel Boutique
Purple Monkey Hostel
Hostal Medellin -Laureles
El Jardín de la 10 – El Poblado
You can also read my full Where to Stay in Medellin Guide here.
Final thoughts
Medellin has fought hard to recover from its Escobar-tainted reputation and its done a sterling job. This modern, fun, and beautiful city is the perfect spot for remote workers. If you ask me, Medellin digital nomads are a smart bunch for picking such an awesome place to work out of.
Check my Digital Nomad Essentials on amazon
Sophie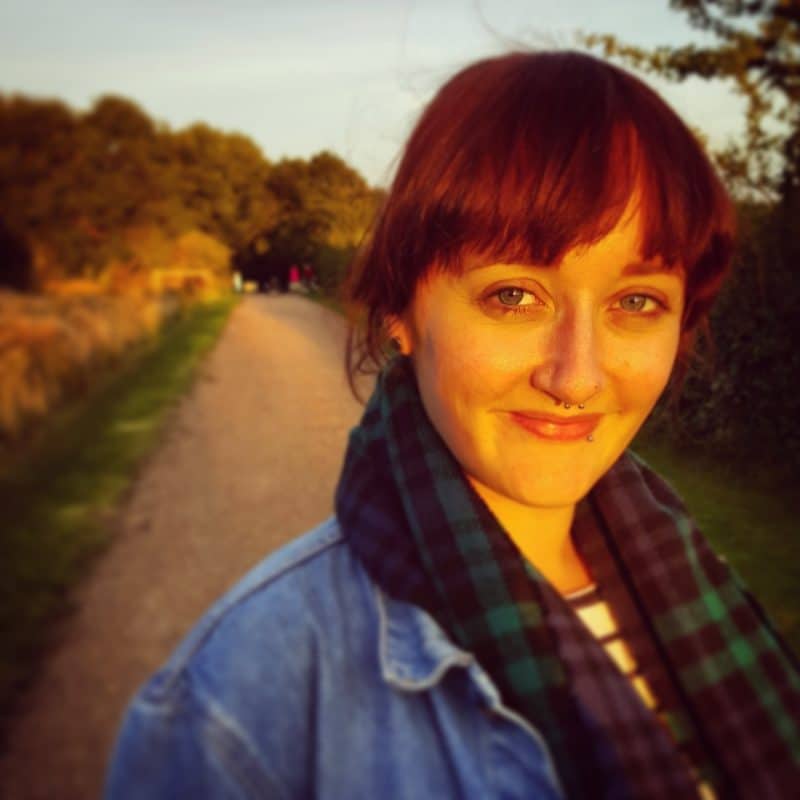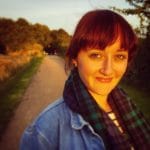 Author Bio: Sophie is a freelance writer from the north of England. She has been traveling and working in Latin America since August 2017 and is currently living in Medellin, Colombia. When she's not working you'll find her writing for her blog, Table for One, where she talks about what it's really like to travel the world as a solo woman.