As a woman traveling solo in Colombia I found the most challenging thing was other people's concern for my safety. People who think they know Colombia by what they have read in the papers or watched on TV have some pretty strong opinions on the safety of visitors to the country. So I wanted to share some of the things I learned traveling solo in Colombia as a woman.
I also want to try and challenge some of those preconceived ideas of what people think it's like — and share why I fell in love with this country.
Did You Get Travel Insurance Yet?

The Insurance companies I recommend are Hey Mondo, Safety Wing, and Travel Insurance Master

Hey Mondo is great if you are looking for a great value flexible policy. They offer single-trip cover, annual multi-trip cover, and long-term travel cover. Safety Wing is great value, with monthly coverage starting at $39. It's super easy to use, and it just renews each month. I currently use them as they offer me free cover for my son as part of my policy. I also use Travel Insurance Master for short trips.

Read my full travel insurance post here, where I go into detail about all companies.
Solo Travel Colombia – Other peoples concern
I have lost count of the number of times people have expressed concerns for my safety while I was in Colombia. Everyone seemed to ask me the same question…Is it safe to travel to Colombia? Even my sister told me she had a dream I was kidnapped by a cartel. I told her to stop watching Narcos…
The general reaction from people when I told I was going to Colombia was 'is it safe?' Or 'be careful there. You might get kidnapped!'. Most of my family were genuinely concerned for my safety, and I don't think my mum or dad slept soundly the whole time I was there.
And in all honesty, I'm not really surprised.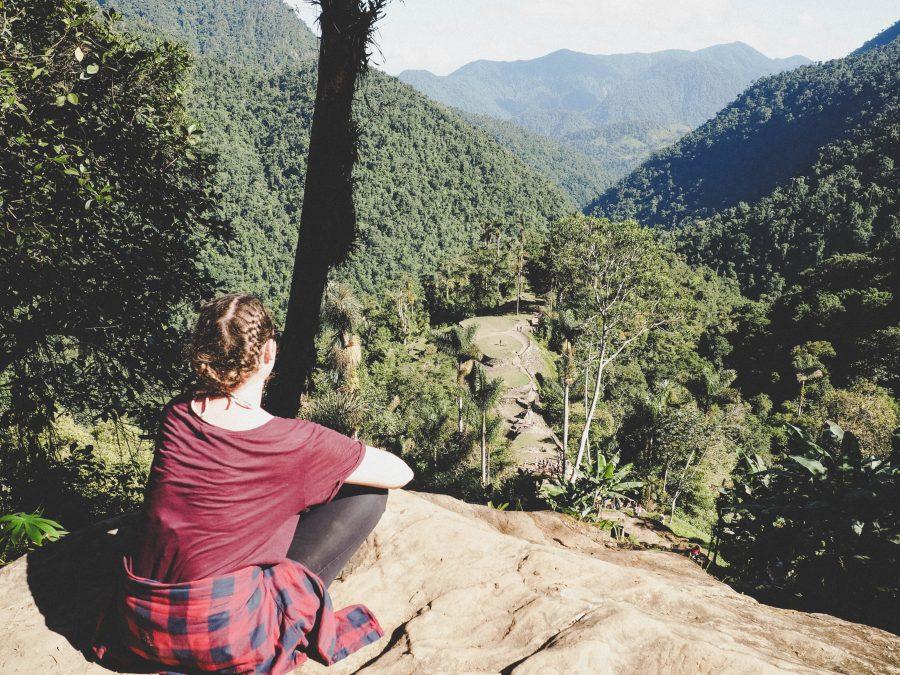 My preconceived ideas of Safety in Colombia
Before I came traveling I wanted to learn Spanish. The top choices were Guatemala or Colombia.
I decided Colombia was too unsafe, especially as the best place to learn was Medellin, which was made 'infamous' when it was named the murder capital of the world. No way was I going there!
I'd watched Narcos and at least five different documentaries about Colombia all of which focused on drugs, murder, and people 'disappearing' — I think there was one on the biodiversity there — so according to Netflix, Colombia was full of danger.

Apart from that one (yawn-inducing) documentary on biodiversity in Colombia, everything the media was telling me was that Colombia was somewhere a Westerner should not venture — especially not a female one traveling on her own!
It was only when I was talking to travelers in Guatemala that I began questioning this. Without exception, every person I spoke to, who had traveled up to Guatemala from South America, said the same thing — 'Colombia is incredible'. So I began to do some more research and looked for facts about Colombia, rather than drama on Netflix.
Need to book transportation in Colombia?
I highly recommend booking all of your Colombia transportation with GottoGo. You can search for buses, shuttles, ferries, and Flights on their website. What I love most about them is their customer service. I know these guys personally from my time living in Guatemala and they really do look after their customers. So if anything happens and you get delayed and miss your bus, you can just call them and they are always there to help.

If you book through them you will pay a little more than if you book in person at the bus station. But it's worth it for the ease and security in my opinion. Click here to search for transportation in Colombia.
Colombia is…
Close your eyes for a moment and think about Colombia.

What comes to mind?

Drugs, Pablo Escobar, murder, violence?

I felt the same before I experienced it for myself. But now?

Whenever I think of Colombia I can't help but smile…

I think of sunshine, exotic fruits the smell of flowers mixed with coffee, salsa, and reggaeton…

Nights spent dancing with people I didn't catch the name of in places I'll probably never return to…

I think of color and culture.

I think of people who can can't do enough to help you and curiously ask 'what are you doing here?'

Because they genuinely want to know… 'Why did you choose to visit Colombia?'
Why Colombia?
Because the place is alive!
When you go through something traumatic you have two choices coming out of the other side of it: You can stay stuck in the past, living with anger and resentment; or you can move forward, not looking back, with gratitude for each day because you are alive and you made it through those dark days.
Colombians choose to live in the now. They closed the door on the past. This gives the country such incredible energy — it is both electric and contagious. In a way, people are right, Colombia does feel dangerous, but it is a good danger…
Like riding your bike too fast down a hill. Or standing a bit too close to the edge of a cliff.

When I'm in Colombia I feel I'm living on the edge of that cliff. You never quite know what could happen.

The bus never quite stops, you have to jump on and off.

There are no crossings, you just have to step out and hope the cars slow down which they always do.

In Colombia just taking the bus to work every day feels like an adventure.
Colombian is culture
There is culture EVERYWHERE. Even those who 'don't dance' can dance. Where else in the world can you go out, alone, and dance the night away with total strangers and never get tired.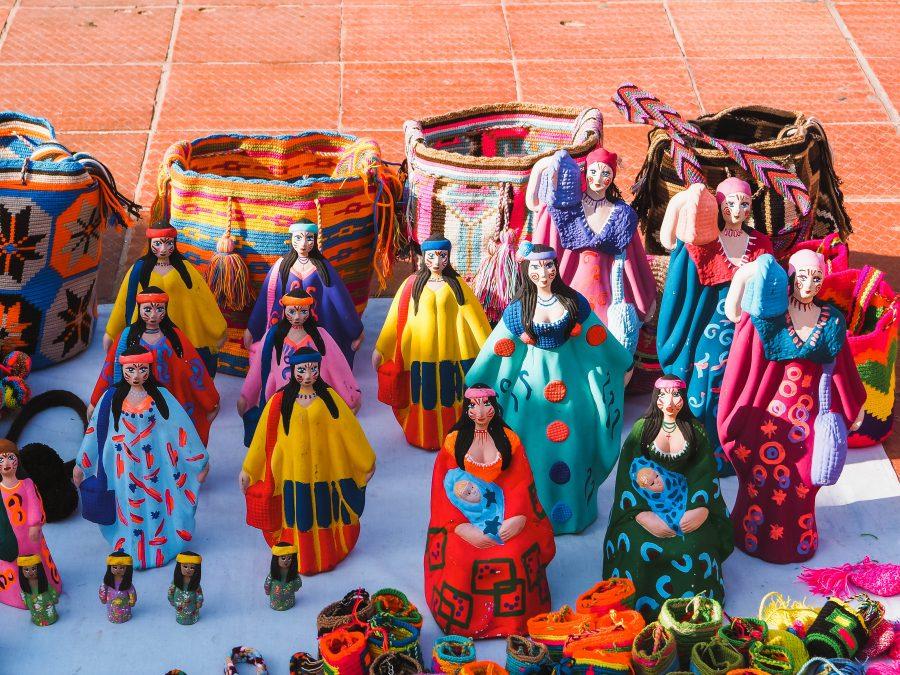 Back home in England, I would never go out to a nightclub alone. EVER.
I wouldn't feel comfortable, mostly because I would either spend the night sitting on my own drinking or fighting off unwanted attention from drunken men!
But in Medellin, once known for its high homicide rate, I happily took the bus alone at night to a Salsa club where I would spend the evening dancing with complete strangers before taking a taxi home when my feet couldn't dance anymore.
Colombia is Diverse
It is impossible to get bored in Colombia.
Need more heat? Go to the Caribbean Coast.

Want to get serious about Salsa? You can dance every night of the week in Cali.

Want to live in a city where the sun shines every day, the 'city of eternal spring' Medellin is for you.

Need more culture in your life, Bogota has it — and more.

Daredevil looking for an adventure? San Gill.

Or if you just want to sit contemplating life while looking out from your mountain home, the coffee region is it!
Colombia is one of the most biodiverse countries in the world. It has more exotic fruits that anywhere else I've been. Into flowers? Or coffee? Or Chocolate? Colombia is known for producing and exporting all of these things. Sadly these positive achievements don't make good headlines!
Colombia is innovative
Did you know that in 2012 Medellin in Colombia won an award for the most innovative city in the world? The regeneration of Medellin has been outstanding. There are a lot of big cities around the world that could learn a thing or two from what they did there. I've written more about this in this post on my visit to Comuna 13.
Yes, but is Colombia safe?
Is it safe in London? Or New York? Is anywhere really safe?
In Bogota, I never left the house with much money or my laptop. I almost had my bag stolen and my phone was stolen. I did live there for two months and unfortunately, I was living in a bad area (note to self, always check the area before committing to renting). I wrote a guide to help others not make the same mistakes I did and stay safe in Bogotá.
Petty crime is common in ALL big cities around the world. So you need to be careful 'no dar papaya' as the Colombians say. Pretty much everywhere else in Colombia, I felt safe with my laptop in my bag. I also worked at many coffee shops in Medellin on my Mac Air and had no issues.
In Medellin and Santa Marta I took the bus at night, I went to clubs on my own and I had no problems. Yes, I was always careful. As a solo traveler if I'm out on my own I never drink too much so I'm always alert. And I always trust my gut. I don't walk around unsafe areas and I always let someone know where I'm going. Be sensible about your safety in every country you visit.
Let's address some myths…
Kidnappings
It's just not going to happen. All of the groups who were doing the kidnappings have now disarmed and disbanded as part of the peace deal. But even before that, most of the kidnappings were Colombians being kidnapped for being the family of politicians or Narcos. The only foreigner kidnappings in Colombia over the last few years have been journalists working deep in the coca areas. So, unless you are planning to put yourself at risk by journeying into these areas, far from the 'tourist trail', consider yourself safe from kidnapping.
Murders
Colombia does still have a higher-than-average homicide rate. But if you look into those stats it's mostly gang-related. Gunning people down in the street is no longer a part of daily life like it once was. So, once again, stay out of the 'no-go' areas in the south and by the Venezuelan border and you will be fine.
Drugs
I think it's safe to say Colombia is still 'exporting' a hell of a lot of Cocaine. There are still farmers growing coca and the cartels are still trafficking it. But other than the constant smell of weed as I walked the streets of La Candelaria (same as in most of the USA) I really didn't see much of it. It's the West that has a drug-taking problem, Colombia is just feeding the demand.
Sure it's pretty easy to buy Cocaine or weed if you are that way inclined. But if you are worried about accidentally stumbling down a street into a cartel shoot-out you have probably been watching too much Netflix!
Most of the drug production is isolated to the south of the country and the Amazonas area. You will find very few tourists down there. Over the past decade, the Colombian Government has invested a substantial amount of money to support farmers who want to stop growing illegal crops.
I have written a lot on this in my posts on The Lost City, My visit to a Cacao Farm and My visit to a Coffee Farm. If you travel to the Caribbean you will probably meet farmers and travel to areas like Minca that were once cartel/paramilitary/guerrilla strongholds. They are all perfectly safe to visit now.
Traveling around Colombia
Ten years ago you would not have been able to travel around the country without some level of danger. There were areas that were completely closed off. If you lived in a city you wouldn't travel between cities, unless you had to, as it was unsafe.
Because of this, the infrastructure in Colombia is still very much developing. Now that the roads are safe to use the Government is investing money in it — so in the next 5-10 years, this is going to improve drastically. So for now, yes, it's safe. But it is SLOW!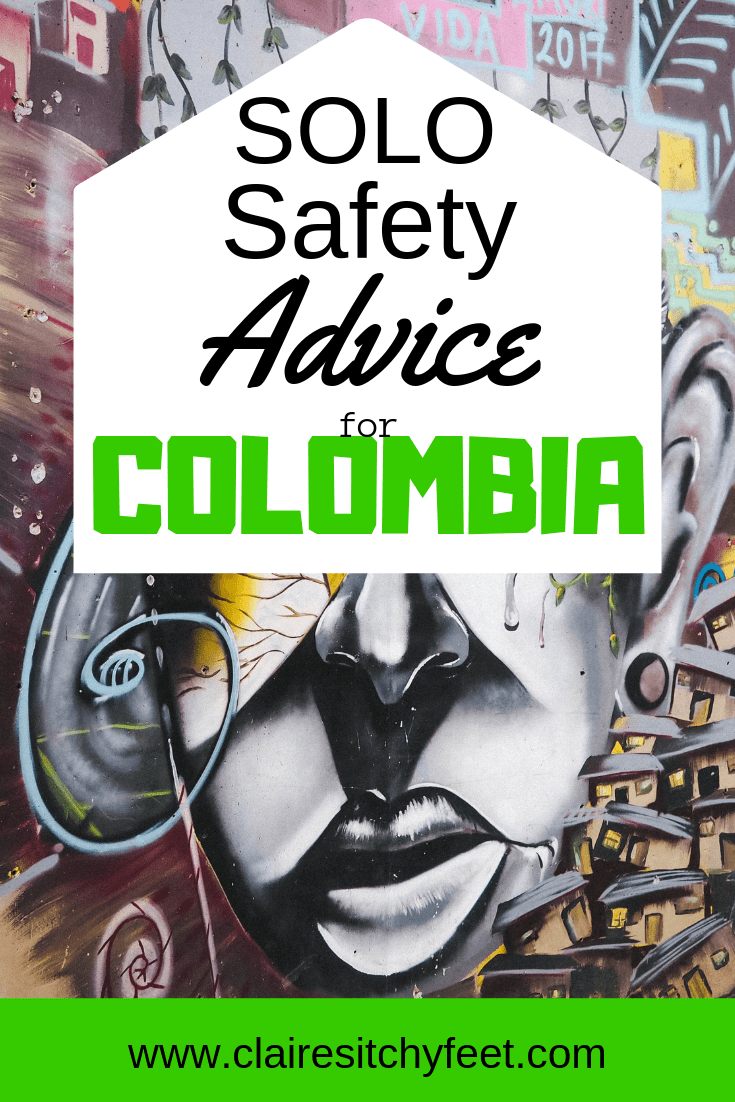 Final thoughts
Colombia is a story of defiance, resilience, and how a country and its people can recover from decades of messy civil war — and are now able to step out of the dark into the sunshine.
So, why did I fall in love with Colombia? Simple, the people. For me, Colombians prove dreams can become reality, and that even on the darkest of days there is hope for a better tomorrow.
Colombia has inspired me to dream a little bigger.
This post was proofread by Grammarly