Are you planning a solo vacation and worried about being lonely? Solo travel doesn't necessarily mean you will be alone. In fact, most of the time it ends up being the complete opposite. Some of the best times I've had while traveling were when I was solo. It's amazing how easy it actually is to make friends while traveling. I'd say I was definitely more of an introverted solo traveler, so I really thought I would struggle. But honestly, even us introverts tend to put ourselves out there much more in solo travel situations, way more than I ever do when I travel with friends.
So, if you are wondering how to meet solo travelers while you are away, then keep reading.
There are many reasons why people choose to travel solo. For some, it is simply because they don't have anyone to travel with, for others it is a test of character, but for most, it is simply because they prefer to do what they want to do during their vacation time. I'd say I've sat in each of these categories. My first soo trip was purely because I wanted to go and had no one to go with as my friends were all working. But now it is just how I prefer to travel. On the chance that I do ever travel with others, I'm very careful to choose my travel companion well, as traveling with someone who I'm just not compatible with can be a recipe for disaster. A quick way to work this out is by taking a travel companion quiz before you book that trip!
Whatever your reason for solo travel one of the biggest fears of new solo travelers is that they worry they won't make any friends while traveling, or that they will become lonely.
So, in the hope of dispelling some myths around solo travel here are 17 ways to make friends while traveling solo.
1. Stay in a hostel
Ask any experienced solo traveler and the number one piece of advice will always be to stay in a hostel. If you have never stayed in a hostel before, forget what you think you know. Hostel life really isn't all that bad, in fact, there are some pretty incredible hostels out there!
If you are worried about sharing a room with a bunch of teenage backpackers that is another myth, hostels are filled with all kinds of people, of all ages, from all over the world. They are also great breeding grounds for friendships. In fact, most hostels put on nightly social events to encourage people to meet and form friendships.
But don't worry, if the idea of staying in the dorm room of a hostel fills you with dread, most hostels have private rooms for around the same price as a budget hotel room. That way you can have your own private space, while still staying in a social environment.
Check out my accommodation guides for Bogota, Medellin, Guatemala City, Cancun, Playa del Carmen, Tulum, and Mexico City for inspiration.
2. Take a class or workshop
If you find yourself in a new place look for fun activities to do. Maybe take a salsa class, join a yoga class or get a pass at a local gym. If you prefer something a bit more low key maybe you can find a painting class? Whatever you are into taking a class or workshop is the perfect way to meet other like-minded people. You will find yourself in a room full of people with whom you already have a shared interest.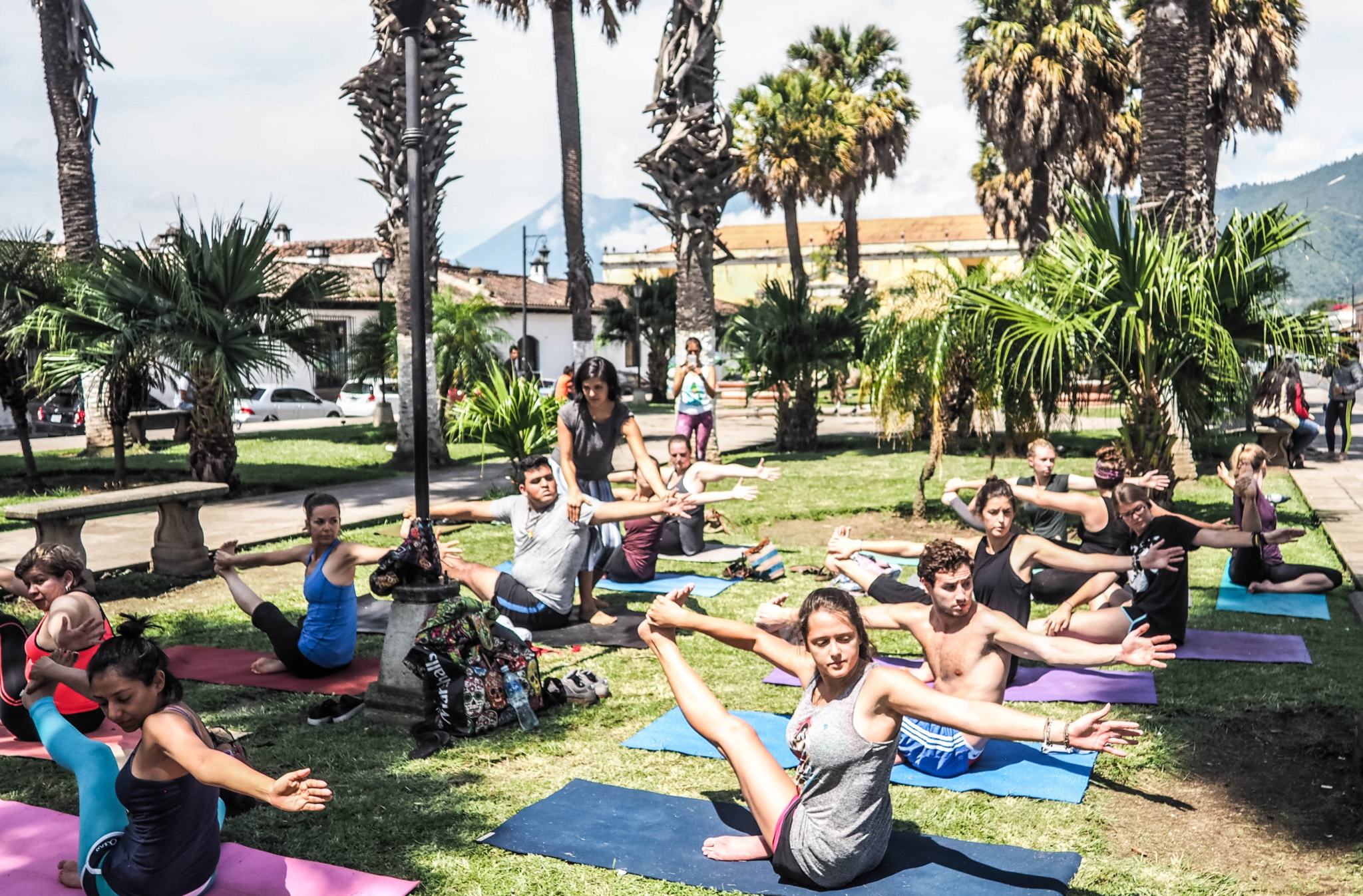 3. Use meet-up apps
There are a lot of different meetup apps out there where you can look for other people in your area to hang out with. Couchsurfer is a great place to start, even if you don't use it to find somewhere to stay, they have a very active community and regular meetups in most areas.
One of my favorite apps for this i the Fairytrail dating app, it's a dating app specifically for nomadic dating (watch the video below for more information). The dating app bumble also has an option that lets you choose to look for friendships rather than dating.
Travel Ladies
When I first started traveling I used to use couch surfer. Sometimes to find a place to stay, other times just to attend one of their local meet-ups. But after a couple of less-than-positive experiences, I stopped using it. But then a new app just for women came along and it's awesome!
Travel Ladies is a really cool social networking and travel app that's designed specifically for women like us who love to explore new places and connect with other female travelers.
With this app, you can create a profile, search for other female travelers who share your interests and destinations, and even find travel companions! Plus, the app has some great features like group chat, map integration, and a travel itinerary planner. You can even search for fun tours to take on there.
But what I really love about the Travel Ladies app is its focus on safety. The app provides a Safe Travel Checklist with tips on how to stay safe while traveling alone, how to choose safe accommodations, and how to handle emergencies. It also lets you share your location with trusted contacts and access emergency services if needed.
And if you're looking for a community of like-minded travelers, the app has got you covered. You can join groups based on your travel interests, connect with other female travelers, and even plan trips together! The app also hosts various events and meetups, giving you the chance to make new friends and explore new places together.
4. Social Media
Social media can be great for finding travel buddies in your area, Facebook in particular. The first thing to do is type in backpacking in [country name] or traveling in [country name], then ex-pats in [country name]. Just doing those quick searches will flag up some relevant groups where you can post asking for advice in advance, and to see if anyone wants to meet up. You can also do a search for meetups already planned by other group members.
Some of my favorite Facebook groups are Solo Travel Advice and Solo Female Travelers in Latin America
5. Find your people
Do you have a hobby you love at home? Do you CrossFit, love dancing, or maybe you are into horseriding? Chances are the place you are traveling to will have people living or traveling there with the same hobbies as you. So find a place to rock climb, scuba center, or horseriding school and plan in a visit or two. When you go be open and friendly and don't be afraid to introduce yourself and get chatting to people. You already share a common interest so use that as a starting point.
6. Join a bar crawl
There is nothing like alcohol to bring people together. But in all seriousness, even if you don't drink, spending an evening walking around some of the best bars in a new town with a group of other travelers is a great way to meet people. It is normally hostels that organize these bar crawls and you don't need to be staying at the hostel to join the crawl. After a few drinks, everyone relaxes a little and the conversation starts flowing.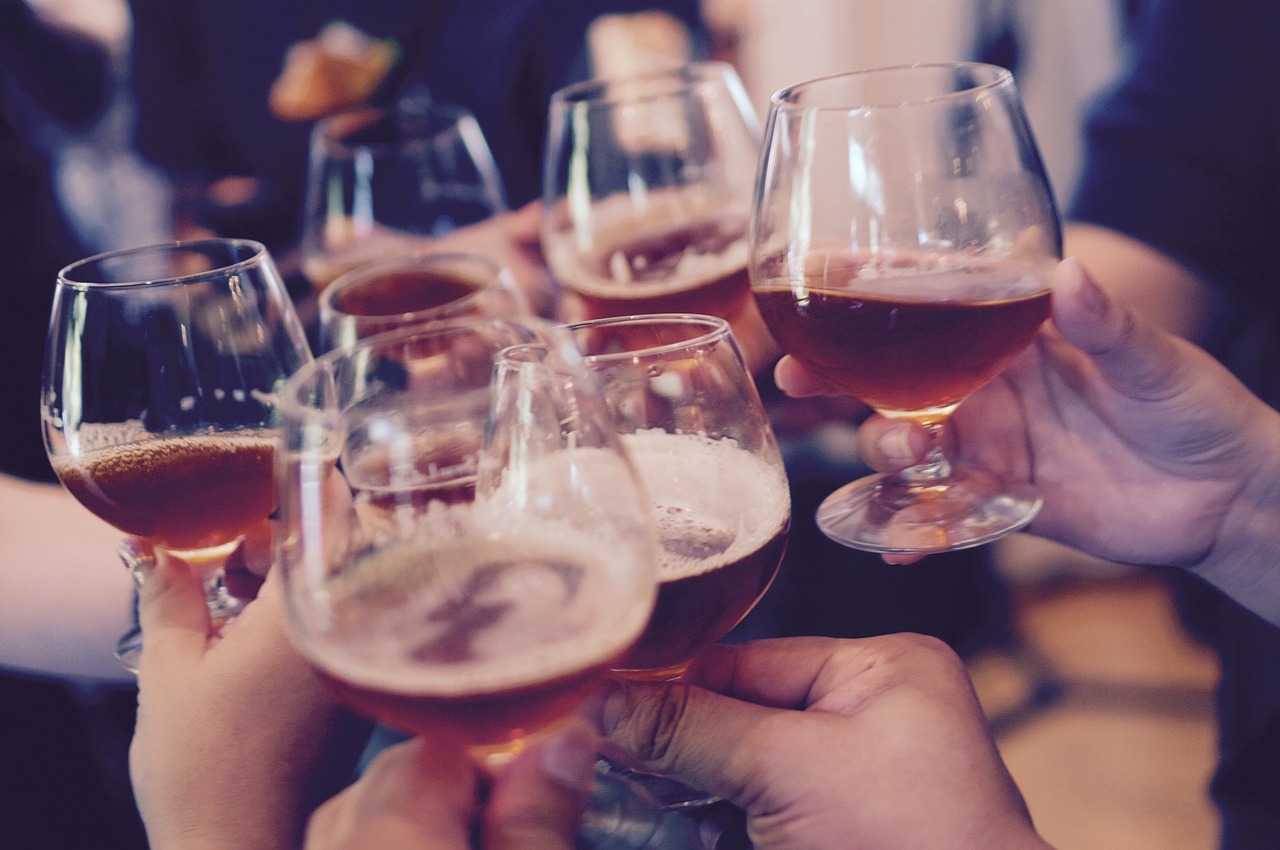 7. Join a walking tour
If bar crawls really aren't your thing, that's fine, how about a walking tour? The beauty of a walking tour is you will also get to explore the local area. Don't be afraid to get talking to others on the tour. Once the tour ends suggest getting a coffee or some lunch together.
8. Don't be afraid to make the first move
I know making the first move and talking to strangers can dig up childhood memories of playground rejection. But the chances are if you see someone else sitting on their own in a restaurant or hostel common space they may be feeling the exact same way as you. So be brave and make the first move. It can be as simple as asking if you can sit with them.
9. Share your food
If there is one way you can guarantee making new friends it is over food! If you are cooking in a hostel, make a bit extra and offer it to anyone you notice sitting around. On a bus sat next to someone? Offer them one of your sandwiches or a piece of your chocolate. Food is the best way to break the ice, I mean who doesn't like being offered food!
Top Tip: always carry a few extra snacks to share on tours and long journeys so you can share. I love these IQbars, they are the perfect vegan, gluten-free treat to keep me going on the road.
10. Be open to new things – say yes!
This is probably the most important thing you need to remember if you want to make new friends while traveling. You need to be open to receiving new experiences. Check your body language, are you sat on the bus huddled up, arms folded, with your headphones in staring out the window? Well, you are probably not really giving off 'talk to me vibes' so how can you open up a little more?
Also, saying yes is important. If you are sat reading your book in a dorm and a group of people tells you they are going to do something and invite you, say yes. If they don't, be brave and ask if you can join them. The worst thing that can happen is they say no, and you can carry on reading your book!
11. Learn the language
If you really want to open up your friendship pool then learning the local language and starting conversations with local people can be life-changing. Not only will you make a new friend but you will be opened up to a whole new culture. Plus, if you're lucky your new friend will want to show you around their city.
A great way to meet local people and practice your language skills is using apps like Duolingo and by looking out for language exchanges. A language exchange is where you come together with native speakers so they can practice their English, and you can practice their language. These exchanges are normally held in cafes and bars and you just need to buy a drink or pay a small cover charge. Try doing a google search for language exchange near me.
12. Take on a new persona
If you are a natural introvert then why not try taking on a new persona while traveling? Think of someone you admire for being friendly and warm and then embody them. It may seem silly at first but pretending to be more extroverted and taking on a different persona can be a lot of fun and really help you to overcome your shyness.
13. Join a group tour
Let's face it solo travel isn't for everyone plus there are many different ways of traveling solo. Traveling solo doesn't mean you need to actually travel on your own. Whether you are new to the idea of solo travel, or an experienced traveler, group tours can be a great way of traveling solo without being alone.
Group tours can last a day, a week or you can even find longer multi-week tours. On a group tour, you will get to spend time doing activities with other solo travelers all in the knowledge that you will never be alone as you are part of a group. It is the perfect way to introduce the idea of solo travel to yourself. Plus after a week of traveling together, you are sure to make some friends for life!
Final Thoughts
I really hope this post has been useful in helping you to dispel some myths around solo travel and given you some ideas to help you make new friends while traveling.