Wondering where to salsa Playa del Carmen? I'm a big fan of salsa dancing and it's been something I've used when solo traveling to help me meet people and quickly integrate into life in a new place. When I arrived in Playa del Carmen one of the first things I did was look for salsa and bachata classes in Playa del Carmen and it was pretty difficult to find.
But over the past few years, salsa dancing in Playa del Carmen scene has grown. As I've gotten to know the teachers, active social dancers, and DJ's my nights have been filled up with classes and invitations to socials.
I wanted to put this blog post about dancing salsa and bachata in Playa del Carmen to help people new to the area or visiting on vacation who want to salsa. Playa del Carmen has a vibrant dance scene, but it's not so easy to navigate unless you know where to look!
Where to take Salsa Lessons Playa del Carmen
First up, you might want to learn to salsa. Playa del Carmen has plenty of teachers and classes. The Playa del Carmen salsa class timetables can change often, but I'll try and keep it as up to date as I can.
Encubate
Encubate is the best place to learn salsa dancing in Playa del Carmen both for beginners and intermediate dancers. They have classes Monday to Thursday evenings at the Deportivo Mario Villanueva ( the stadium off 10th Avenue between calle 32 and 34. Just walk in and go up the stairs to the Palapa. Since I've been here the timetable hsn;t changed much, but the teacher changes pretty often. Currently, the timetable is:
Monday and Wednesday
8-9 pm Beginners Salsa on 1 9-10 pm Beginners Bachata
Tuesday and Thursday
8-9 pm Intermediate Salsa on 1 9-10 pm Intermediate Bachata
You can check their Facebook page for the most up to date information about salsa dancing in Playa del Carmen. The cost is $400 for one style and $700 for 2 styles. I take the intermediate Salsa and Bachata so I can do 16 classes per month for just $700 pesos!
Selina Fridays
Fridays at Selina are my favorite! All of my favorite teachers teach here and after the classes, there is always a great social.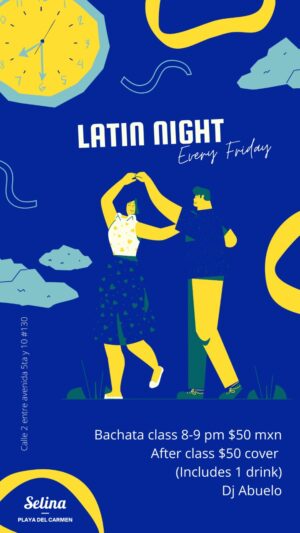 Normally it's just an open-level bachata class from 8 pm until 9 pm (cost $50 pesos). But sometimes they do salsa too and start at 7 pm. The best place to check is Facebook for the times of that week's classes. It's a big friendly crowd here so don't feel shy coming alone, you will quickly meet people and make some new dancing friends!
The Best Salsa Teachers in Playa del Carmen
I'm sure there are a lot of Salsa teachers in Playa del Carmen. But these are the teachers that I know personally and recommend. All of them their first language is Spanish, but they can speak enough English to be able to teach if needed.
I would recommend taking classes with all of these teachers. They all have their own style and it's great to keep things fresh by changing teachers. I personally take classes with Martin, Tonio, and Chino each week.
Please let them know you found out about them through this post when you contact them!
Tonio – Teaches salsa and bachata. He runs the Latin nights at Selina and is super active in the community. He also speaks very good English.
WhatsApp +52 1 984 118 0094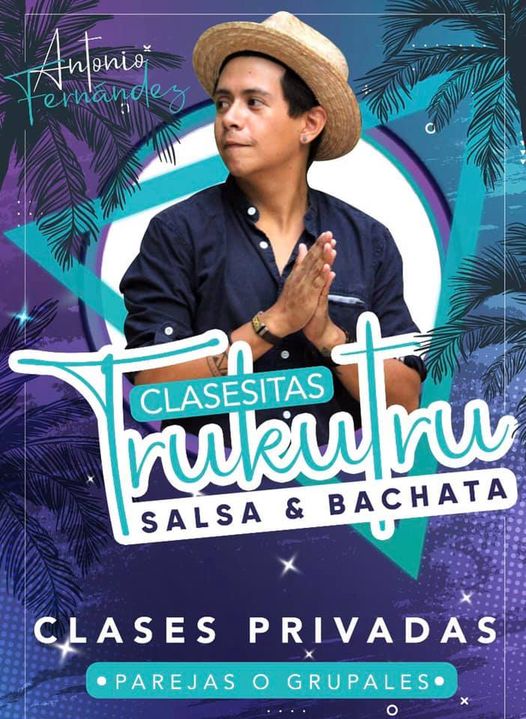 Martin
Teaches salsa and bachata. He also takes the classes at Incubate if you want to take a few before committing to privates with him.
WhatsApp +52 984 145 2655 | Instagram | Facebook | YouTube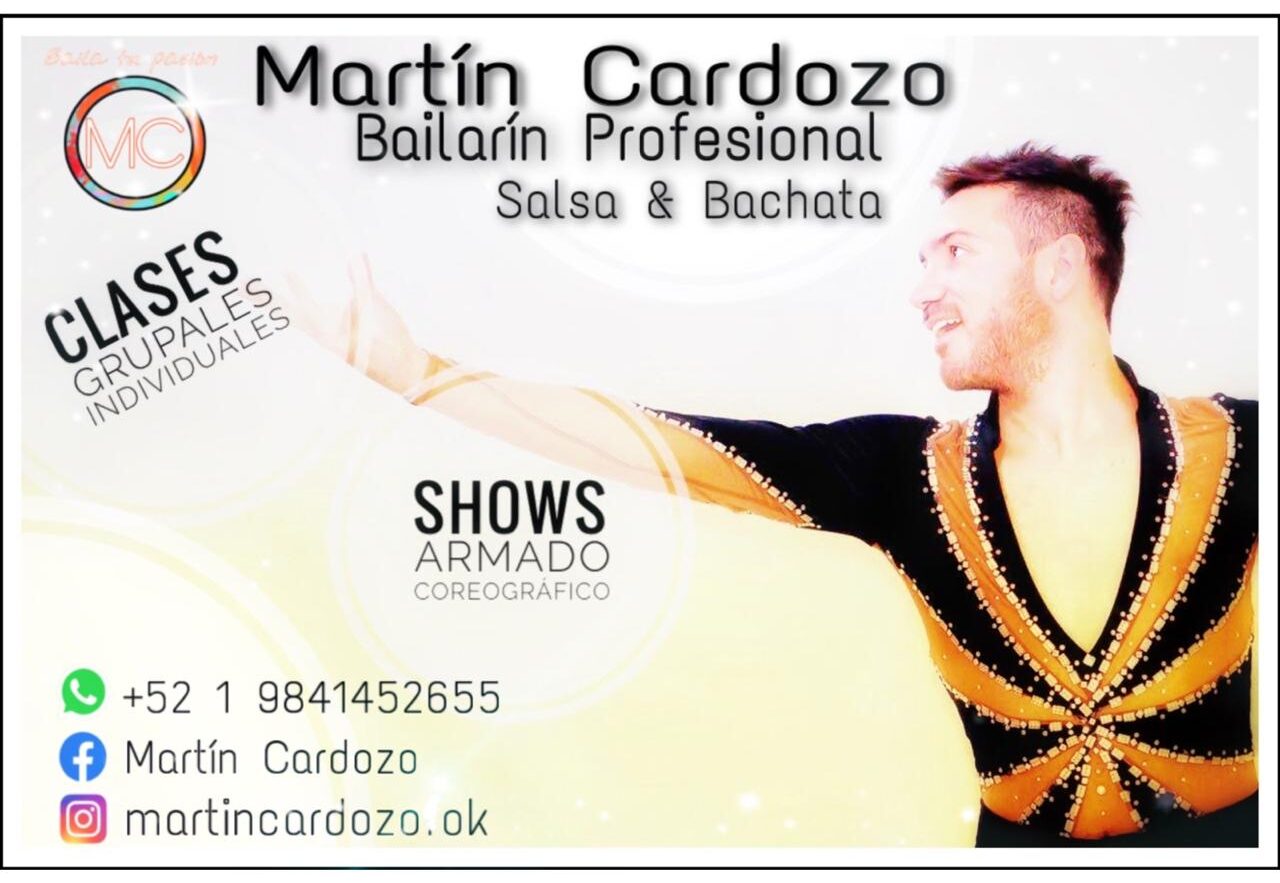 Chino – Teaches salsa, bachata, and reggaeton. He is available for classes most days and he can either come to you, or for an extra fee you can take classes in a dance studio with mirrors.
WhatsApp +52 1 984 807 6453 | Instagram | Facebook
Salsa teaching in Playa del Carmen? Get in touch if you have classes and want to be added to this post.
Where to Social Dance Salsa In Playa del Carmen
There are a lot of different places to social dance salsa in Playa del Carmen. These are just my personal favorites and the ones most popular with the dancers and teachers I know.
Friday
Selina
Classes from 7-8 pm Social dancing from 9 pm
Saturday
MDR Social at Encanto Beach normally from 8 pm until late
If you want to join the Salsa dancing Playa del Carmen WhatsApp group click this link this is just for students and it has all of the most up-to-date information. It's the best place to stay up to date with all of the weekly salsa socials in Playa del Carmen.
Looking for somewhere to stay in Playa del Carmen?
I wrote a whole guide to Accommodation in Playa del Carmen you can read here. I also recommend booking one of these Airbnb's. They are all in great locations and are super reasonably priced.
Budget Airbnb Studio on 5th Avenue
Stunning Studio Close To The Beach In Playa del Carmen
Cute Studio In Central Playa (close to 5th & the beach)
Stylish Apartment with Parking Close to the Beach
Downtown Playa del Carmen Apartment with Balcony and Rooftop Pool
Are you ready to book your trip?  To help you get the best deals and service here are the companies that I personally use to book all of my travel online. I always shop around before booking anything, but these are my tried and tested starting places.