Looking for fun things to do in Holbox? In this blog post, you will learn some of the top things to do on the island, especially for those who love to be outdoors in nature.
Isla Holbox is the smallest island in Mexico's Yucatan Peninsula, and it is gorgeous! It is almost 40 miles away from Cancun and can be easily accessed for all of the main tourist destinations in the area, read this post to learn how to get to Isla Holbox. Holbox is full of cute hotels, there are no cars or roads, and it has endless white beaches, flamingos, romantic sunsets, and rainbow-colored cocktails. Holbox was once known as Mexico's best secret because of its endless charm and beauty. Although these days as more and more people are traveling there that secret isn't so closely guarded!
There are so many things to do in Holbox, the number one being, getting offline and chilling on the beach. But failing that, this list of Holbox activities will help get you started and make the most of your time on the island.
PS. If you don't want to get offline, I tested out this WIFI hotspot, and believe it or not, it actually worked on Holbox!
PPS. If you are looking for accommodation in Holbox, read this.
Best things to do in Holbox, Mexico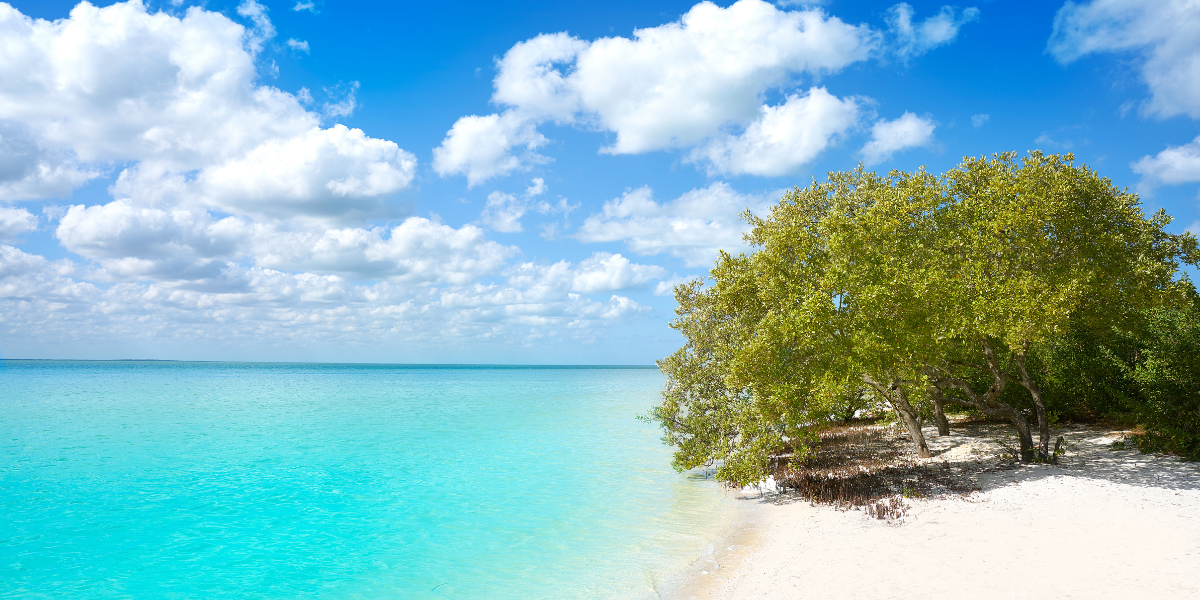 Explore the Island on a Bike
You will find no shortage of bike rental shops on the island. Most will rent you a bike by the hour, half a day, or a full day. I highly recommend renting a bike in Holbox for at least one day. It is the best way to explore the island and experience the relaxed chilled-out vibes on the island. I've ridden a bike to both Punta Coco and Mosquito beach in Holbox. Mosquito beach can be a little tricky and there comes a point where you will need to leave the bike and walk the rest, so be sure you have a lock and chain with you.
Not into cycling? Then you can also rent a golf cart in Holbox to get you and your gang around!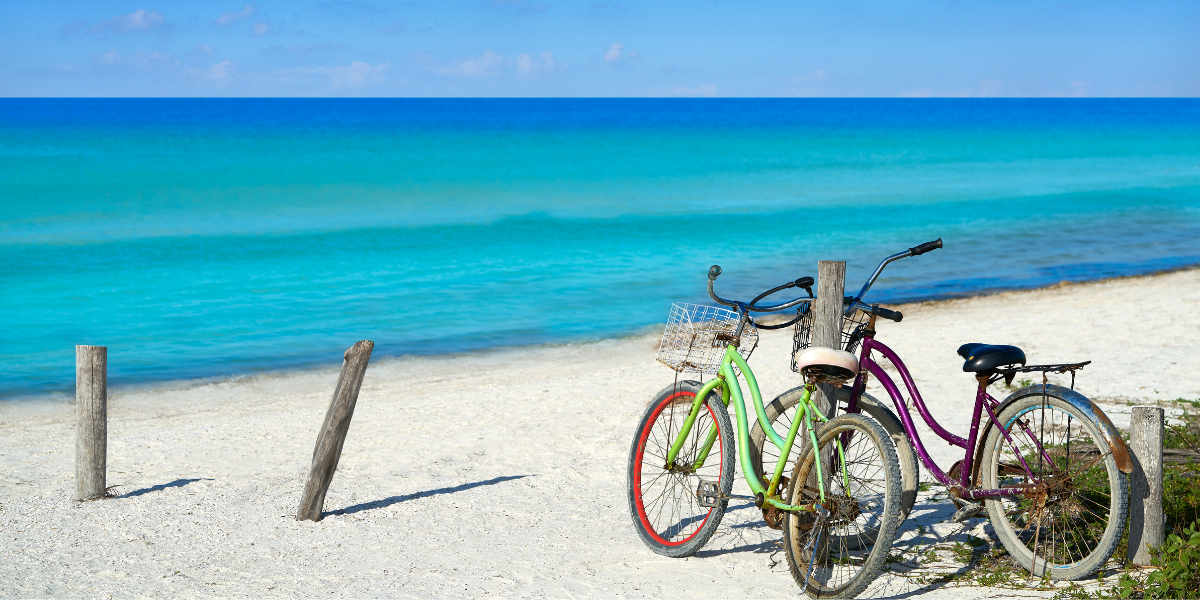 Go On A Boat Trip
Thousands of travelers go to Isla Holbox every year to swim with the whale sharks. This only happens during a few months over the summer though from May till September. But don't be disappointed if you won't be in Isla Holbox during whale shark season as there are lots of other water adventures you can have.
Book your Holbox Whale Shark tour here.
One of my favorite boat trips is the 3 Islands tour where they take you to 3 different islands and a cenote. If you're lucky you will also get to see the flamingos. I managed to see them, but they were quite far away. There are also lots of snorkeling and fishing tours, kitesurfing, and SUP adventures to have. You can either book on a tour, or rent the gear and go yourself.
Kayaking Through the Mangroves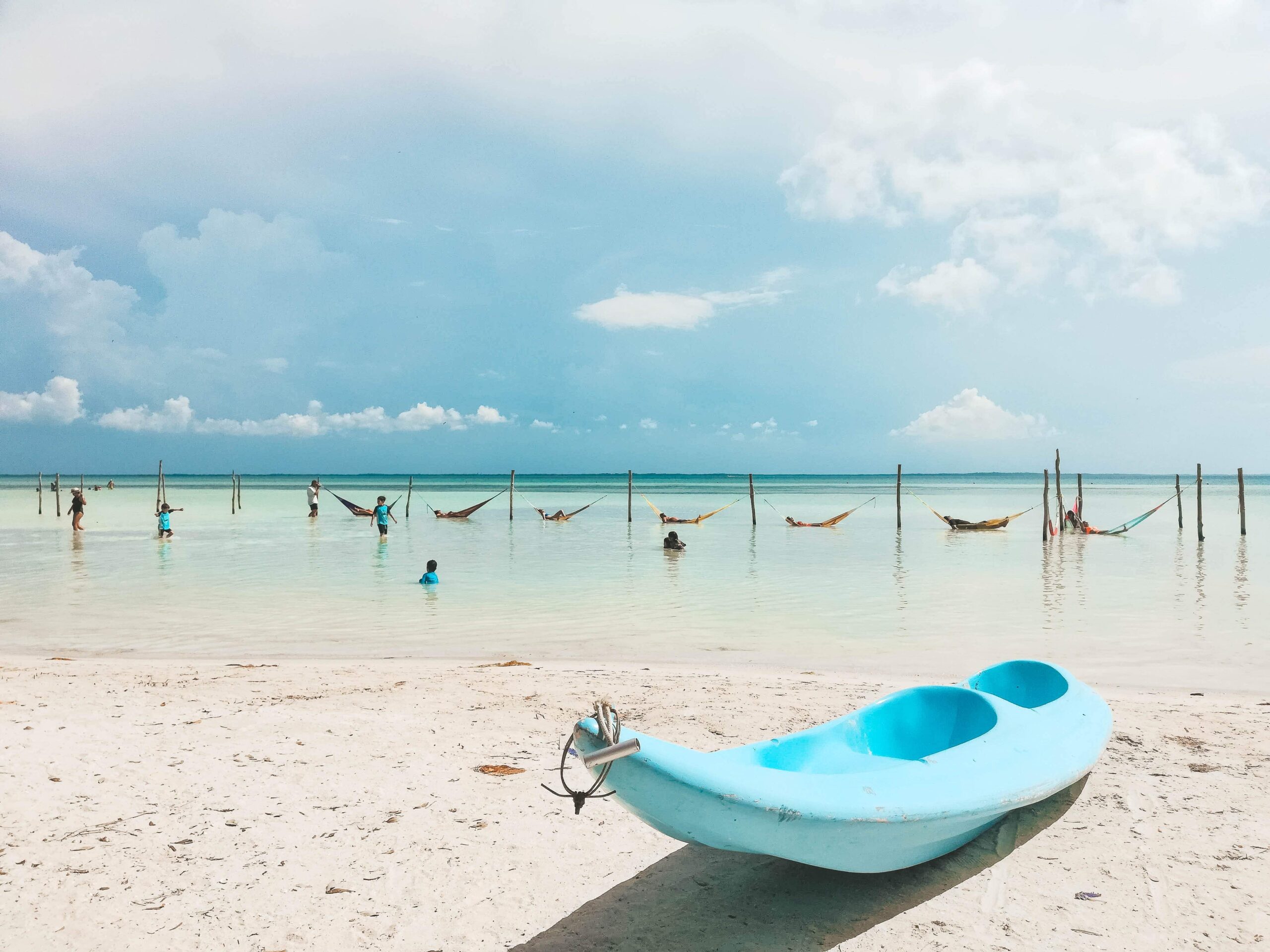 If you are looking for more things to do in Holbox that involve water, how about a kayaking adventure? One of the best ways to spend your day on the island is kayaking through mangroves forests. You can spot lots many different species of birds there and even some crocodiles too if you get lucky. The area is famous for its flamingo populations. The tour takes around two hours and you get to enjoy the lush green sceneries.
You can book this tour by clicking here
Watch the Magical Bioluminescent
So you have options here. I've actually seen the bioluminescent several times while in Holbox and it's super cool. Personally, I have never taken a tour, but I also was with a local who knew where to go. So it really is up to you. You can take your chances and head out once it becomes dark or you can book on a tour. Either way, this really is a must-do activity in Holbox.
If you choose to take a tour, then do this kayak tour. The guide will take you to the best spot where you can see this incredible blue light phenomenon. Make sure that the moon isn't so bright though. I went once on a full moon and it was really difficult to see anything until very late.
Click here to book on a Bioluminicence tour
Watch the Stunning Sunset
The sunsets in Holbox are to die for. The sky is pink like cotton candy one day and the next day it turns into fire and in the shades of red and orange. Punta Cocos and the pier are the best places to observe beautiful and colorful sunsets. Make sure your camera is ready and fully charges as you won't want to miss capturing this. If you have space it's also worth packing a travel tripod if you can. Oh and if you really want to go all out, then pack a drone too!
PS. Go check out my Ultimate Mexico Packing list to help you prepare for your Mexican adventure.