If you are looking for your next scuba diving holiday, Colombia may not be at the top of your list. But I hope in this post I'm going to prove that Scuba Diving in Colombia 100% deserves to be there. Not only is Colombia one of the most beautiful countries in the world, but it also has some incredible diving sites for scuba diving. Colombia really does have it all as far as top vacation destinations go!
Colombia is one of the most biodiverse countries in the world. And its underwater world is no different. In fact, it's ranked 10 in the world for its coral formations in the Caribbean sea, making it the ultimate Caribbean diving experience. The fun doesn't stop there though, over on the Pacific side, you will find over 70% of the underwater organisms living in the entire eastern part of the Pacific Ocean.
Need a Colombia backpacking itinerary? Click here to read mine.
Did You Get Travel Insurance Yet?

The Insurance companies I recommend are Hey Mondo, Safety Wing, and Travel Insurance Master

Hey Mondo is great if you are looking for a great value flexible policy. They offer single-trip cover, annual multi-trip cover, and long-term travel cover. Safety Wing is great value, with monthly coverage starting at $39. It's super easy to use, and it just renews each month. I currently use them as they offer me free cover for my son as part of my policy. I also use Travel Insurance Master for short trips.

Read my full travel insurance post here, where I go into detail about all companies.
When is the best time to dive in Colombia?
There isn't really a bad time to visit Colombia as the water temperature stays at an average of 26°C/79°F year around. However different areas have different seasons when you are more likely to see things like humpback whales etc. In general, water visibility is at its best during January – March, and June – August. So if you can plan your Colombian diving vacation around those times do.
Best Diving Spots in Colombia
So there are two main coastal areas in Colombia, the Pacific coast, and the Caribbean coast. Both areas have diving suitable for all levels as well as some great snorkeling spots you don't want to miss. Because there are many easy-diving locations in Colombia, it's actually a great place to qualify as a scuba diver if you aren't yet certified.
Safety in Colombia
Having spent a lot of time in Colombia, it really is up there as being one of my favorite countries in the world. I urge anyone on the fence about visiting Colombia to do it. A holiday in Colombia is always a magical experience.
Yes, Colombia does have a murky past, and I know that puts many people off, but as a woman who traveled there alone more than once, I can recommend it with total confidence. But, if you are hesitant, there are plenty of companies like Original Travels with who you can book a diving holiday in Colombia. As it's all organized for you you can rest assured with peace of mind that you will have a wonderful vacation experience. All of their trips are tailor-made so no matter your skill level they can work with you to custom-make a Colombia diving and sightseeing tour that meets all of your needs.
Time to get down to the best dive sites in Colombia!
Scuba Diving Colombia Highlights
Need to book transportation in Colombia?
I highly recommend booking all of your Colombia transportation with GottoGo. You can search for buses, shuttles, ferries, and Flights on their website. What I love most about them is their customer service. I know these guys personally from my time living in Guatemala and they really do look after their customers. So if anything happens and you get delayed and miss your bus, you can just call them and they are always there to help.

If you book through them you will pay a little more than if you book in person at the bus station. But it's worth it for the ease and security in my opinion. Click here to search for transportation in Colombia.
Scuba Diving San Andres Colombia
For serious divers, who also love small Caribbean islands (I mean really, who doesn't?), then the number 1 place to dive in Colombia has to be San Andres. To get to San Andres you will need to take a flight from the mainland.
The diving sites of San Andres are protected by UNESCO as a biosphere reserve. Here, in its crystal clear calm waters, you can find up to 270 different species of fish and 85 different species of coral!
San Andres is the perfect spot for a relaxing getaway vacation with a little scuba adventure thrown in.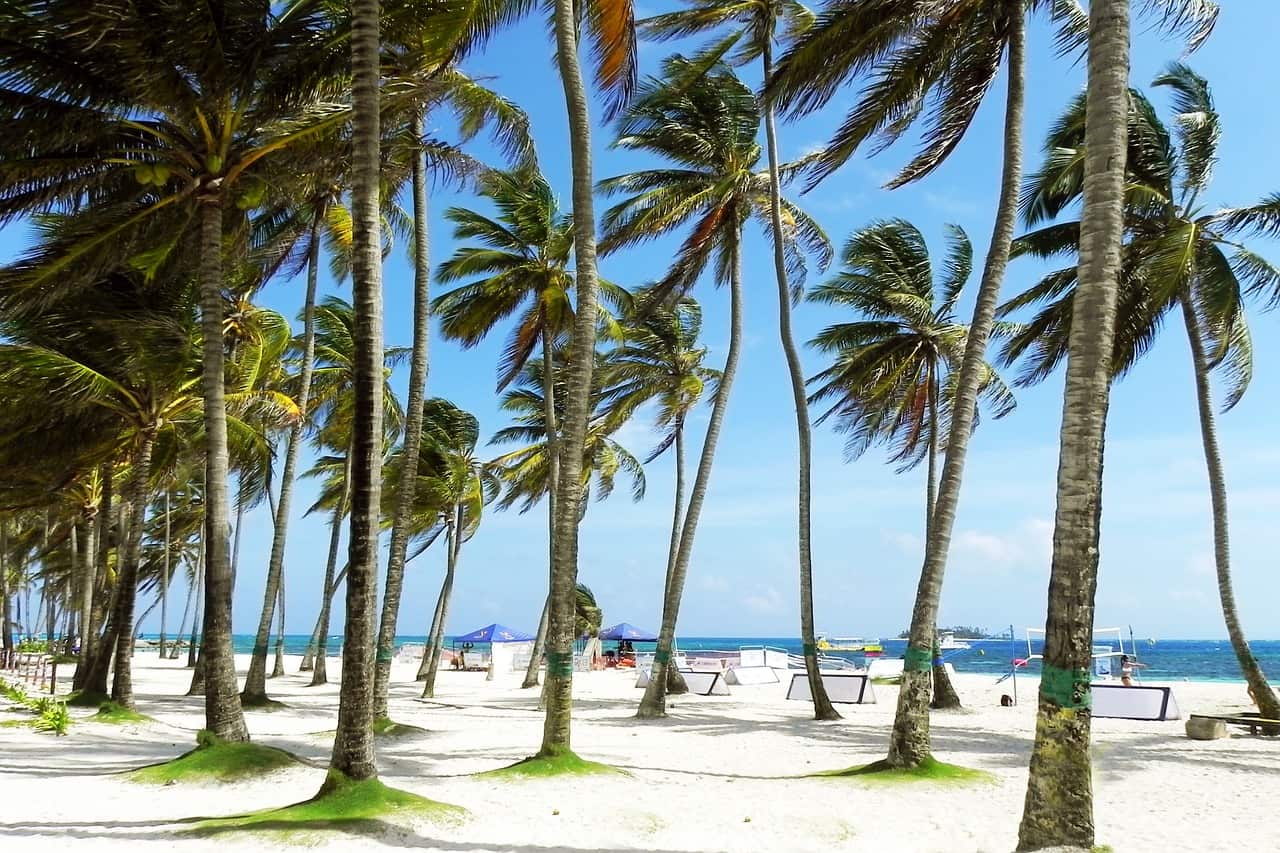 Scuba Diving San Bernardo
San Bernado is made up of a cluster of 10 Caribbean islands. With over 215 different varieties of fish feeding on its seagrass beds, it's a hot spot for fish lovers!
Scuba Diving Providencia
In my opinion, Providencia has the best scuba diving in Colombia, but it's not so easy to get to. You have to first fly to San Andres, and then you will either need to take a second flight to the island, or you can hop on a 2-hour catamaran ride. Either way, it's worth the extra effort!
So what makes Providencia such a good place for diving in Colombia? Well, it's home to the third-largest barrier reef (behind the Great Barrier Reef in Australia, and the Mayan Great Reef in Mexico). There are over 40 dive sites in the Unesco-protected area for you to explore. And if exploring beautiful reefs isn't enough for you there are enormous walls, blue holes, caves, and even some wrecks (sunken pirate ships no less) to dive.
As far as sea life is concerned, in Providence, it's plentiful, if you are lucky it's possible to see 4 different species of shark in this area.
Scuba Diving Cartagena Colombia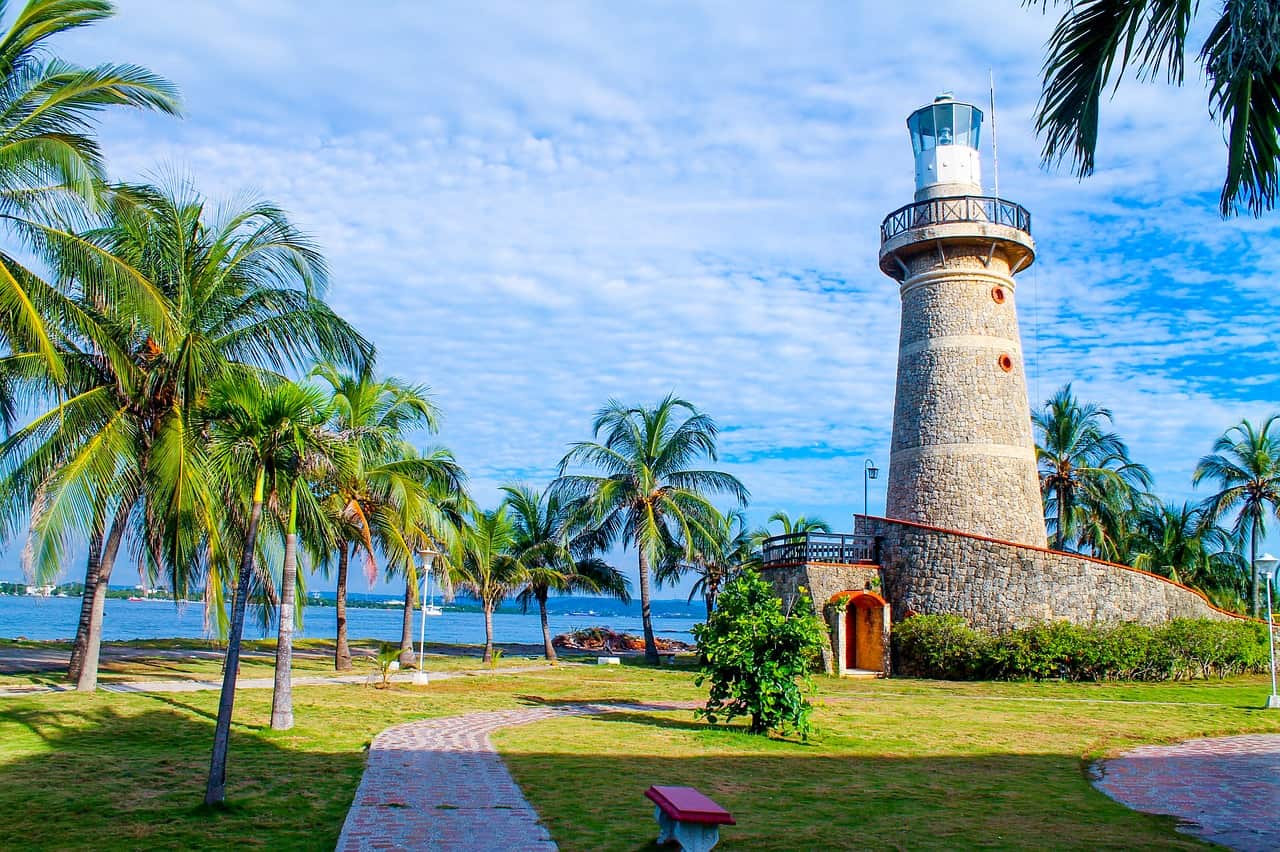 So there isn't really any decent diving in Cartagena as such. But as most people visiting Cartagena on vacation will be looking for places to dive in Cartagena, I wanted to include the best places accessible from Cartagena. The closest place would probably be Islas Rosarios, it's a short boat ride from Cartagena and there are some nice dives there where you can see plenty of aquatic plant life. If you have a little more time though, I'd suggest taking a trip to Taganga instead.
Scuba diving Taganga Colombia
Taganga in Colombia is one of the most popular dive spots in the country. Mostly because it's easy to reach from Cartagena, cheap, and it's perfect for new divers. This is why so many people choose to do their scuba diving certification in Taganga. Highlights of diving in Taganga include colorful angelfish, surgeonfish, butterflyfish, and scorpionfish.
Now, I must admit, it's not the most exciting dive destination. So if you are an advanced diver then this may not be the best dive site in Colombia for you. But for new divers, it's colorful with lots of marine life and diving there is easy. As far as places to learn to scuba dive go, it's up there with Koh Tao in Thailand and Utila in Honduras for price and experience.
Plus Taganga is a great spot to chill for at least a few days. There is always a party happening and it's a very chilled-out little Caribbean fishing village. Thanks to its positioning close to Santa Marta it makes a great stop-off point on your way to visit Parque Tayrona.
Whale watching and Scuba Diving Gorgona Island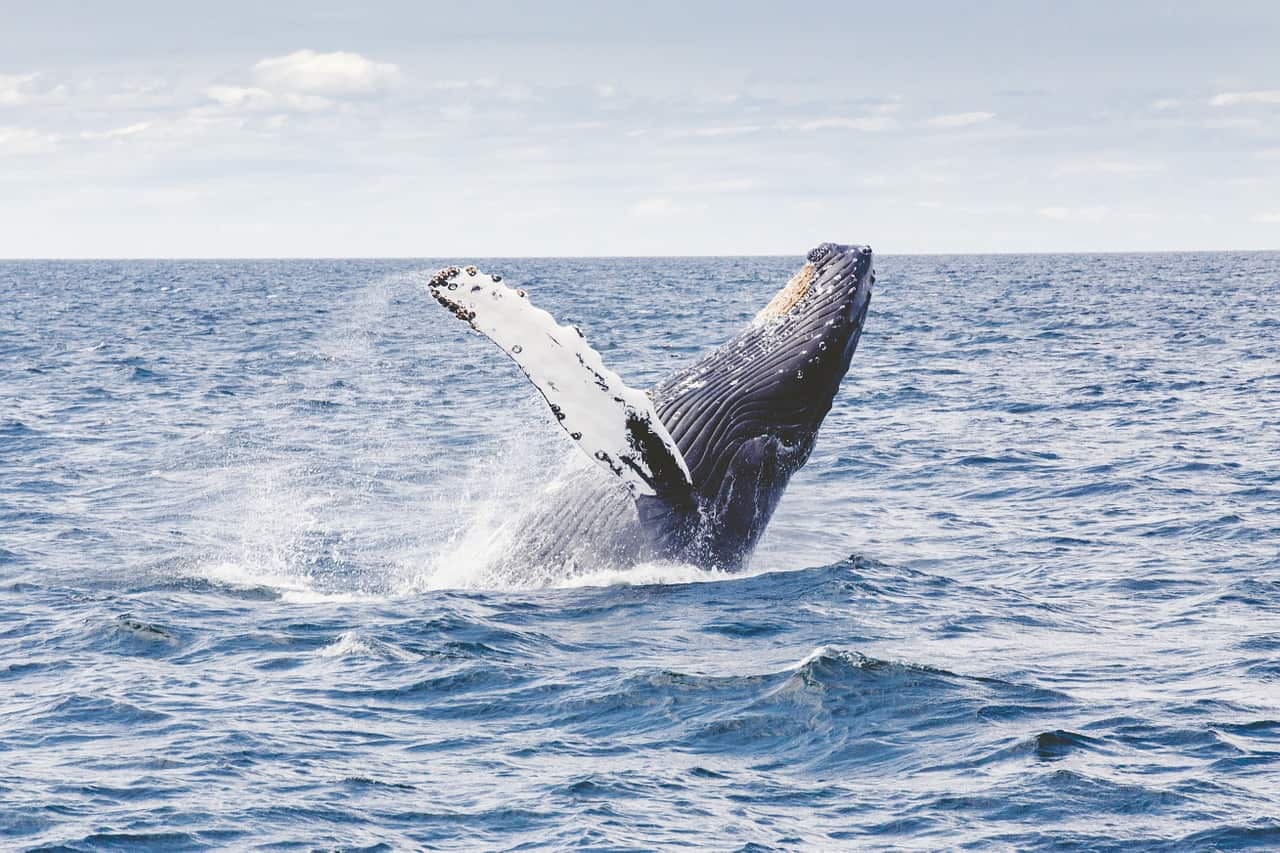 Gorgona Island is another of the top Colombian diving spots on the Pacific coast. You can't stay on the island, but it can be easily accessed by boat from Buenaventura or Guapi. There are a number of great dive spots in the area, but most people aim to visit this area between July and October as it is a breeding ground for humpback whales. One of the best ways to really make the most of a visit to Gorgona Island is to come during the Whale season and do a liveaboard. That way you can mix things up a bit and do some whale-watching during your surface time!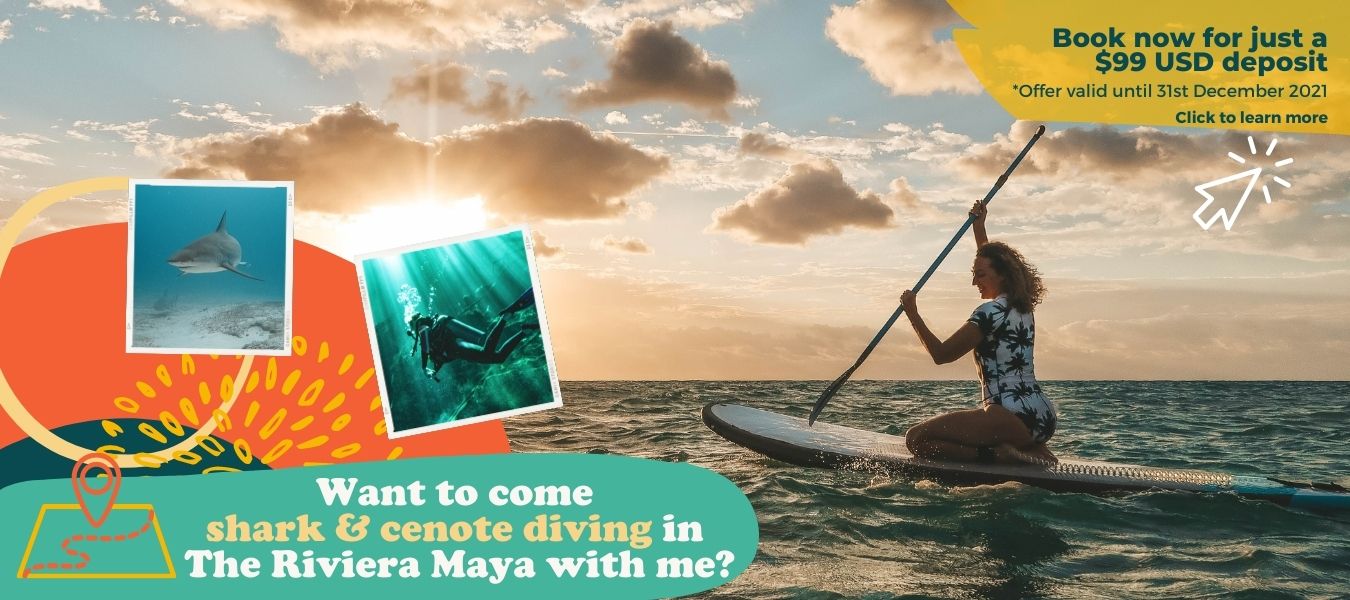 Scuba Diving Malpelo
Unfortunately, Malpelo is an incredible place to dive in Colombia thanks to its ocean life, steep wall dives, and incredible caves. Even the UN named it one of the top dive destinations in the world. It's completely inaccessible unless you are on a dive boat. So if there was ever a reason to book yourself on a dive boat, this is it.
Malpelo is a rocky formation in the Pacific Ocean off the coast of Colombia that can only be reached by boat. Because of the strict rules in Colombia around tourists, even if you have your own boat, you can't come here unless you are on an organized trip, sorry! But trust me, it's worth the money, especially if you are a shark lover.
One word… hammerheads! There have been reports of divers seeing large schools of sharks out here, I'm talking up to 500 sharks in one place! And if that's not enough to get you here then how about whales? Yep, there is also a chance of diving with whales here. There is a high chance of you spotting whale sharks around here. It really is a dream dive destination and you might even get lucky and see the rare sand tooth tiger shark!