Not sure what to do in Cartagena? If you are wondering how to spend 1 day in Cartagena, don't worry, I've got you covered! In this article, I'm going to share with you my 1-day itinerary for Cartagena to help you make the most of your time.
In this article I'm going to cover:
Traveling around Cartagena

Best restaurants in Cartagena

Accommodation in Cartagena
Did You Get Travel Insurance Yet?

The Insurance companies I recommend are Hey Mondo, Safety Wing, and Travel Insurance Master

Hey Mondo is great if you are looking for a great value flexible policy. They offer single-trip cover, annual multi-trip cover, and long-term travel cover. Safety Wing is great value, with monthly coverage starting at $39. It's super easy to use, and it just renews each month. I currently use them as they offer me free cover for my son as part of my policy. I also use Travel Insurance Master for short trips.

Read my full travel insurance post here, where I go into detail about all companies.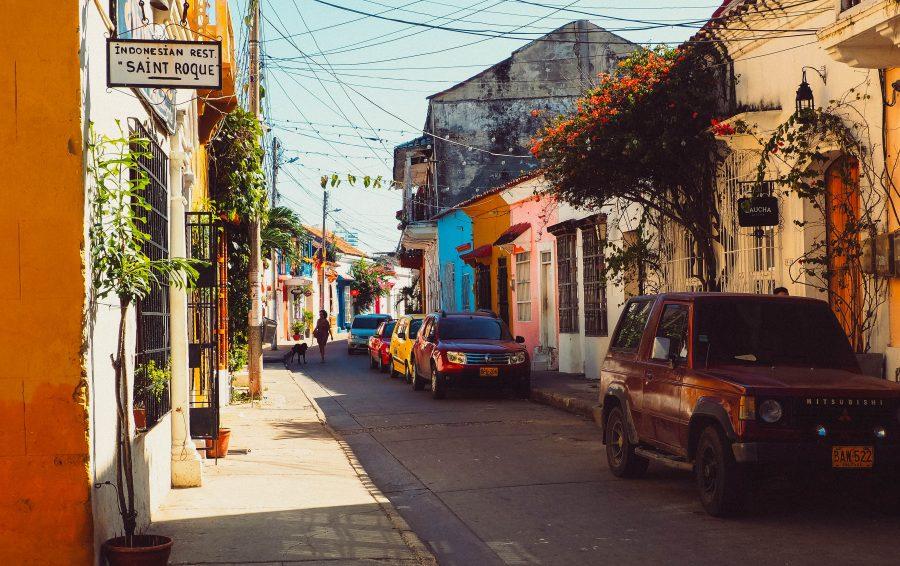 Things to do in Cartagena Colombia
Get up early and eat breakfast at Mila Pasteleria in the Historical Centre
Then spend the rest of the morning wandering around the old walled city. Cartagena is a beautiful, colorful colonial city. The old city is situated within a wall and it is the perfect place to try and get lost!
If you're staying in the Getsemani area, you can wander around these beautiful streets in the morning and go for a traditional coffee at Cafe Del Mural. It's important to note this only opens at 3pm. If you want a breakfast option here you can head to Beiyú.
Be sure to get yourself a coco frio or one of the artisan ice creams and sit in Parque Bolivia and do some people watching.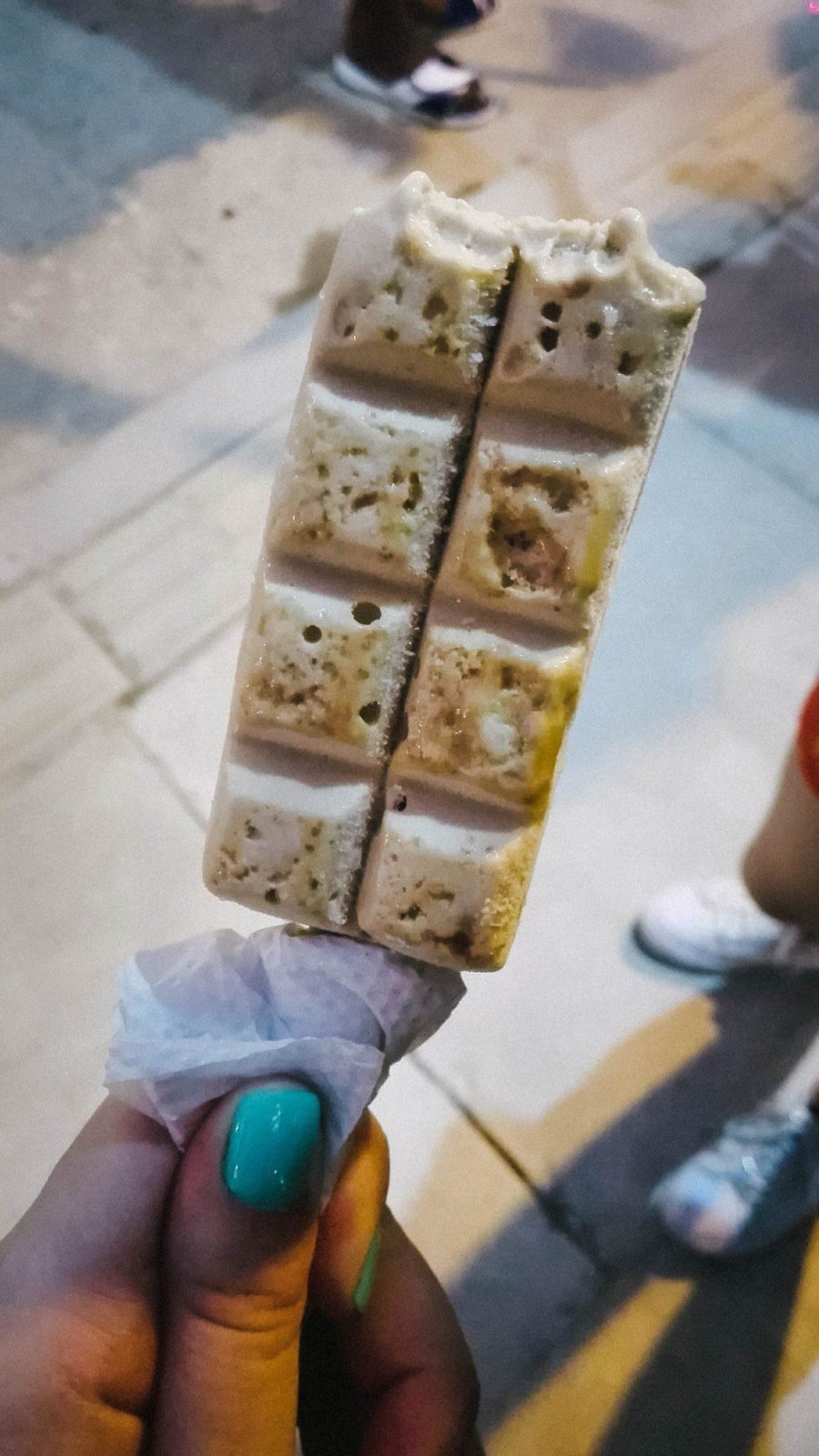 Leave the city walls for lunch at … It may not look like much but this place is always packed full of locals and Colombians as it is the top place to eat. The portions are huge and you can get a meal for around 15mil.
After Lunch
Take a walk to Castillo San Felipe de Barajas. This is the fort that looks down over Cartagena. Just look up, it's hard to miss! The entrance fee is 25mil COP and it is an impressive viewpoint from which to view the city.
Walk back towards the walled city and head to Cafe Del Mar to see the sunset. Get their early to make sure you get a good seat.
After sunset exit the walled city and cross the road, if you look to your left you will notice 4 or 5 different street vendors selling Ceviche. I ate there a few times and recommend it. The fish is fresh, it's full of locals and the price is great!
If you are lucky you may even catch some street performers around the Parque area. I was lucky enough to see a capoeira group.
Next head to Plaza de Trinidad. This is a lovely square outside of the walled city where you can eat some more street food, or find a nice restaurant if you are still hungry from your ceviche! It's a great place to drink a beer or just sit in the plaza and people-watch. They have street performers every night until late in the evening and you can get 2 for 20mil COP cocktails in the square and nearby streets. The dance troups were one of my highlights of Cartagena, so I would definitely recommend heading into the Plaza in the evening to see it come alive. It is the perfect place to finish your day in Cartagena.
If you have longer than one day in Cartagena I would strongly recommend going to one of Cartagena's Beaches but be sure to do your research first as some of the beaches I really wouldn't recommend if you want to relax for the day! You should also go for a wander around the Parque Centenario where you can spot sloths, monkeys, and iguanas right in the middle of the city.
Traveling around Cartagena
How to get from the Airport to Cartagena
From Cartagena airport, you will need to take a taxi (as you need a card for the public bus or so we were told by one of the airport staff). The cost of a taxi from the airport to Cartegena's historic center is just $10-15 MIL COP .
Once you are in the city unless you are staying quite far out you shouldn't need any other transport other than your legs! If you stay out in the evening you can easily get a taxi or an Uber to avoid walking alone at night.
To travel from Cartagena to Santa Marta
The best option when traveling from Cartagena to Santa Marta is to contact MarSol and arrange a door-to-door bus. They will pick you up from your hotel and drop you at a central address in Santa Marta, Taganga, Minca, Tayrona or Palomino. Depending on where you want to go next. You can take the public bus but the price of the door-to-door is only a few mils more and much more convenient.
Need to book transportation in Colombia?
I highly recommend booking all of your Colombia transportation with GottoGo. You can search for buses, shuttles, ferries, and Flights on their website. What I love most about them is their customer service. I know these guys personally from my time living in Guatemala and they really do look after their customers. So if anything happens and you get delayed and miss your bus, you can just call them and they are always there to help.

If you book through them you will pay a little more than if you book in person at the bus station. But it's worth it for the ease and security in my opinion. Click here to search for transportation in Colombia.
Hostel Cartagena de Indias
If you are looking for a nice hostel in the historic center than I recommend Casa Roma. It's clean and the staff are super helpful. The wifi is ok in the communal area but you can't get it in the rooms…unless you are lucky!
If you are looking for a room and decent wifi and don't mind staying a bit further away Casa 4 Cartagena is a 20-minute walk away from the historic center. The wifi was good enough for me to teach online and the price for a private room is really reasonable. They have a good kitchen for you to use and the owner speaks really good English (not common in Colombia). If you don't want to walk we paid 6-8mil for a taxi to take up to and from the center, however, it's a nice walk through a safe area.
If you want to stay in the beautiful Getsemani area, near the Plaza Trinidad, I would highly recommend the Casa Zahri Boutique Hostel. It has a lovely pool and lots of areas you can chill. The wifi was really strong and there was free coffee all day. You have full use of the kitchen and there is breakfast included with multiple different options. You can walk into the Plaza Trinidad in a few minutes and can also walk to explore the historical center easily.
Other Cartagena hostels worth mentioning are:
Budget for Cartagena
Cartagena is the most expensive place I've visited so far in Colombia. That said in comparison to the UK and the USA it's still incredibly good value! Here is a breakdown of prices to give you an idea of a budget:
A bed in a mixed dorm in El Centro $30mil COP

Private room (budget outside El Centro) $30mil COP

Beer $4-9mil COP

Coffee $3-5mil COP

Breakfast $7-12Mil COP

Lunch $15-20mil COP

Dinner $15-50mil COP

Arepa $3-4mil COP

Ceviche $6-12mil COP (depending on size)
Are you traveling with a family? Then take a read of these family-friendly activities you can do in Cartagena.
I hope this is helpful if you are backpacking in Colombia be sure to check out my other guides!
Also, you can follow my 1-week, 2-week, and 3-week Itineraries for the Caribbean coast.
This post was proofread by Grammarly