When researching diving in Cyprus there was one thing that kept catching my eye… wrecks!
Having lived in Mexico for years I was pretty spoilt for diving, the standards are high there (equipment, service, and marine life) so it's made me a bit of a picky diver. But when I started looking through images and videos of the abundance of incredible wrecks, I knew I had to go scuba diving in Cyprus.
Did You Get Travel Insurance Yet?

The Insurance companies I recommend are Hey Mondo, Safety Wing, and Travel Insurance Master

Hey Mondo is great if you are looking for a great value flexible policy. They offer single-trip cover, annual multi-trip cover, and long-term travel cover. Safety Wing is great value, with monthly coverage starting at $39. It's super easy to use, and it just renews each month. I currently use them as they offer me free cover for my son as part of my policy. I also use Travel Insurance Master for short trips.

Read my full travel insurance post here, where I go into detail about all companies.
Diving in Limassol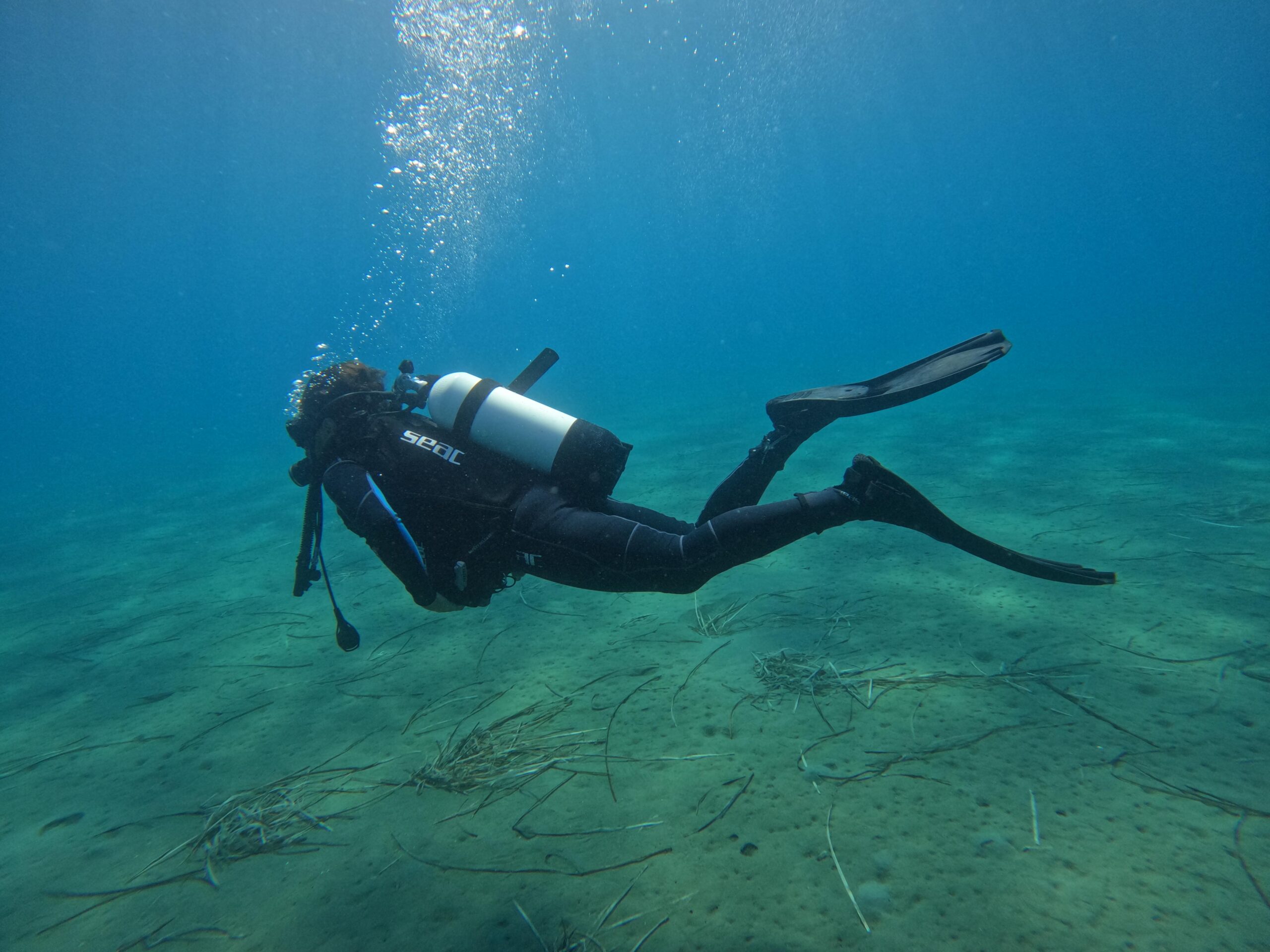 There are several main tourist areas in Cyprus, and all of them have dive sites (and wrecks) to be explored. So when I got the opportunity to dive in Limassol I naturally jumped at the chance.
What I love about diving in Limassol is that it's a great place for all levels of divers. The water is calm and clear and there are lots of interesting shallow dive sights for new divers. While more advanced divers can flex their diving skills on the world-class eerie wrecks sunk off the coast.
But it's not just shipwrecks sunk in the area, you are going to find lorries, helicopters, cars, and even cannons and jet skis!
Marine life that can be found diving in Limassol isn't bad either. Expect to see eels, lionfish, groupers, and maybe even some basking sharks during the warm summer months.
Temperatures vary quite a bit depending on the season. In the summer months, the sea temperature can reach a comfortable 26 degrees celsius. This can drop down to 12 degrees celsius during the winter. Therefore the best time to dive in Limassol is from March to November giving Cyprus one of the longest diving seasons in the Mediterranean.
Blue Thunder Diving in Limassol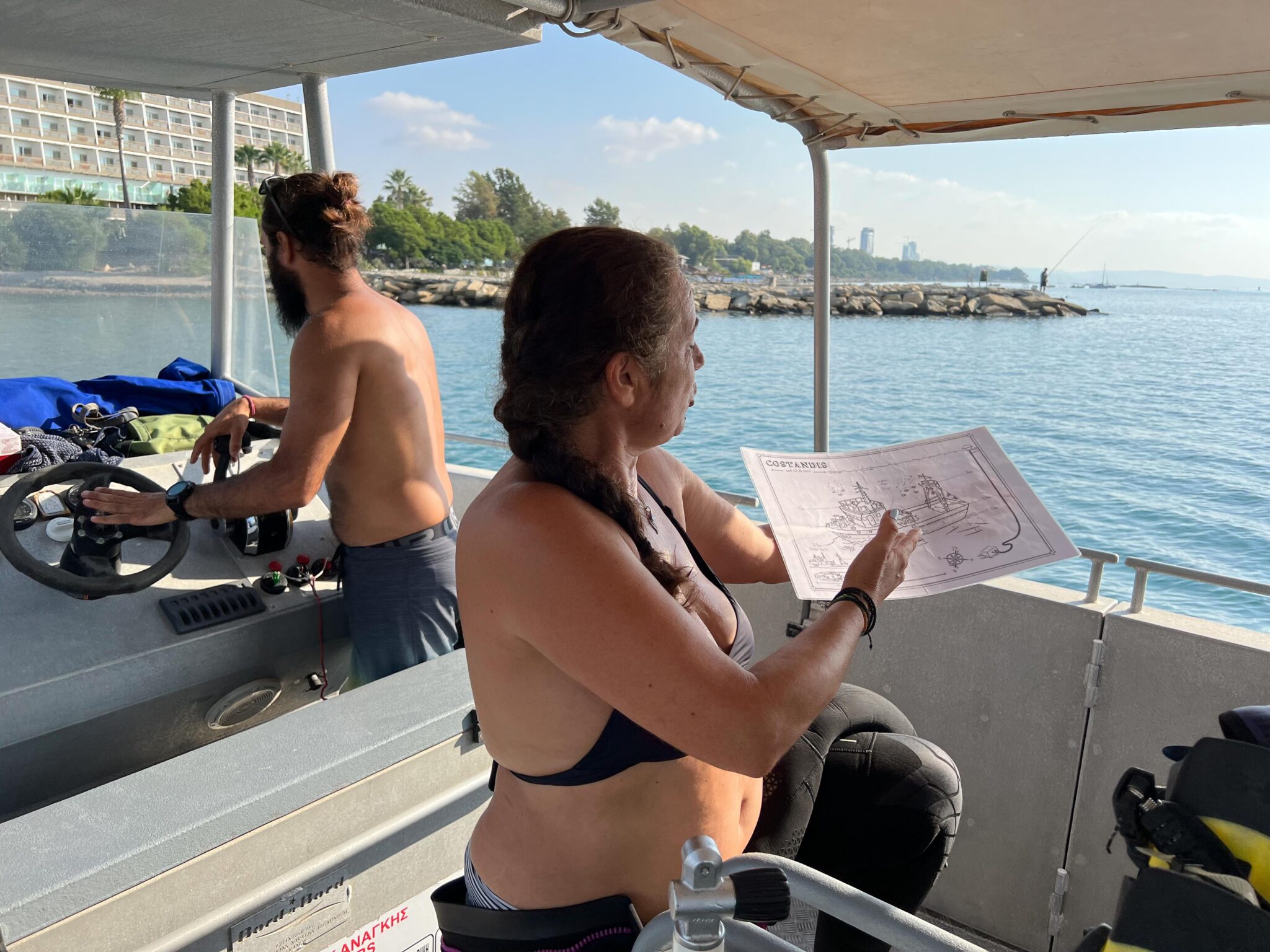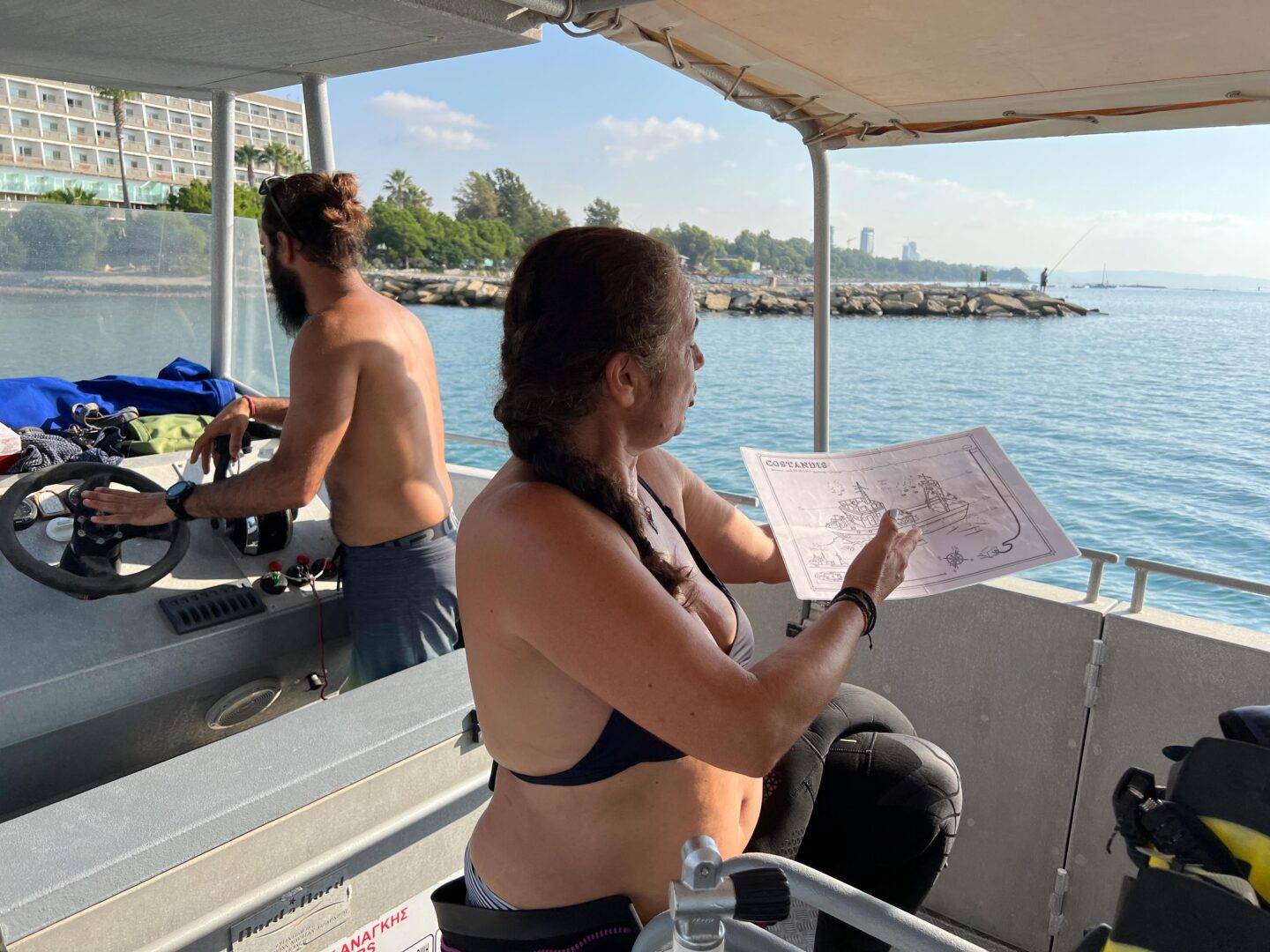 Before getting pregnant I was diving all the time, but it had been 18 months since I'd been in the water so I was a little nervous before diving. Mostly because I'd not left my baby before, so it was a big deal for me. It was also my first time diving with my husband who had certified while I was pregnant (it was a condition of our marriage, haha, a girl needs a dive buddy right?).
Anyway, why is this important? Because I didn't want to just go diving with anyone, I was nervous and this was my husband's first dive since certification.
We did some research and decided to dive with Blue Thunder Diving in Limassol. They are a family-run business (Mum, dad, and son), they have an impressive dive shop and offer repairs and servicing (so you know you will have the best equipment), and they have a dive school attached (pro dive school) offering courses up to Dive Master, and they have a pretty sweet custom made aluminum boat.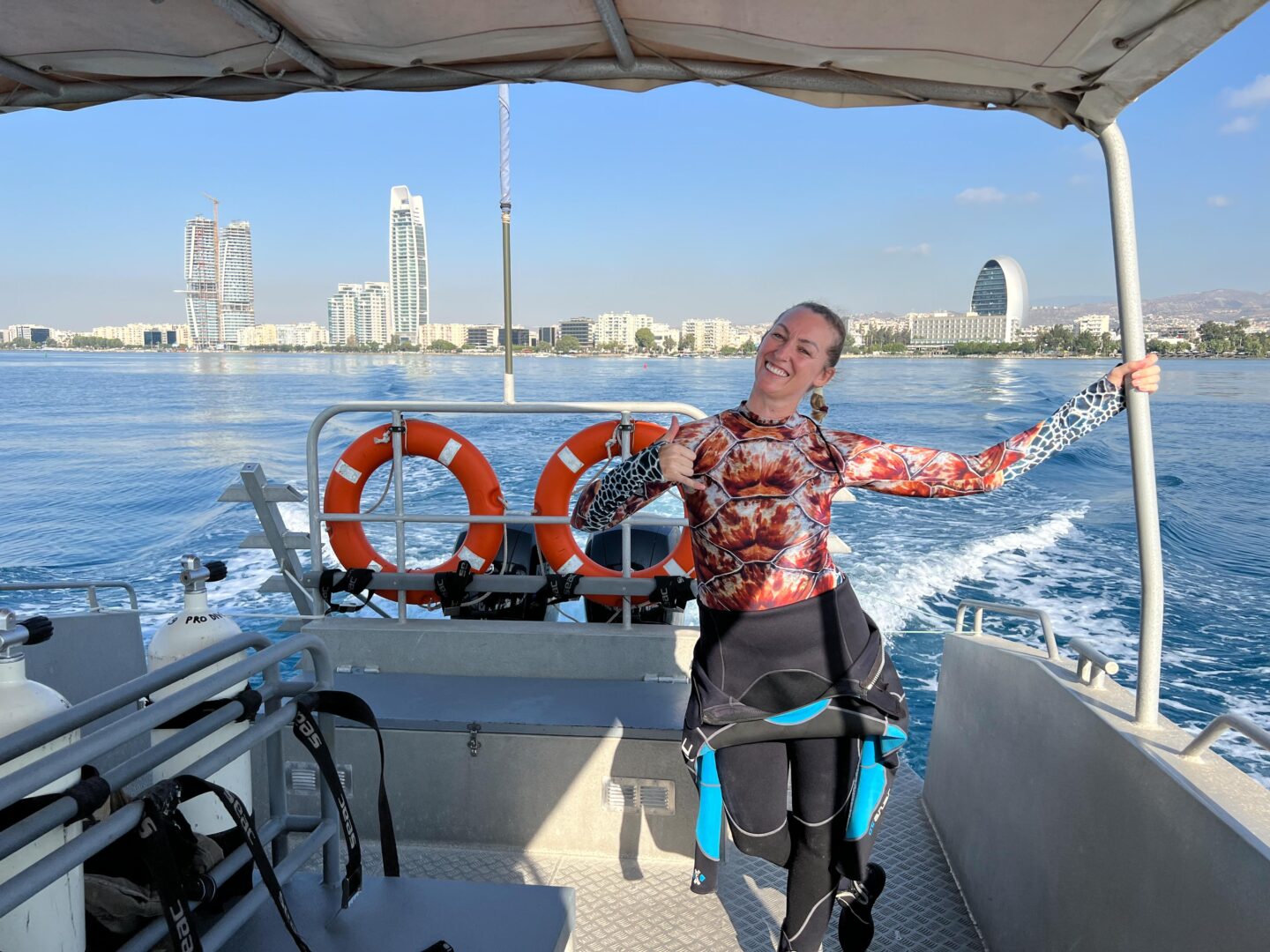 Everything I read about Blue Thunder Diving in Limassol made me feel like they were the dive company for me. And on arrival at the dive shop on the morning of my first dive, I knew I'd made the right choice.
I'm a pretty loyal diver and I like to be able to pick a company and do all my dives with them. I love that I can do this with Blue Thunder as they don't just take divers out to dive sights in Limassol. They also go to the more northern dive sights including MUSAN underwater museum in Aya Napa, the world-famous Zenobia wreck. They even organize an annual liveaboard trip to Egypt's red sea each year.
We were due to do 3 dives with Blue Thunder:
1st dive Costandis wreck 23m
2nd dive Amathunta old port 5m
3rd dive Lady Thetis wreck 18m
Because I was apprehensive to be away from Charlie for too long we just did the first 2 dives, in hindsight I wish I'd stayed and done the final dive. But it just means I'll need to go back!
Here's my little review of the 2 dives I did with a few photos.
Costandis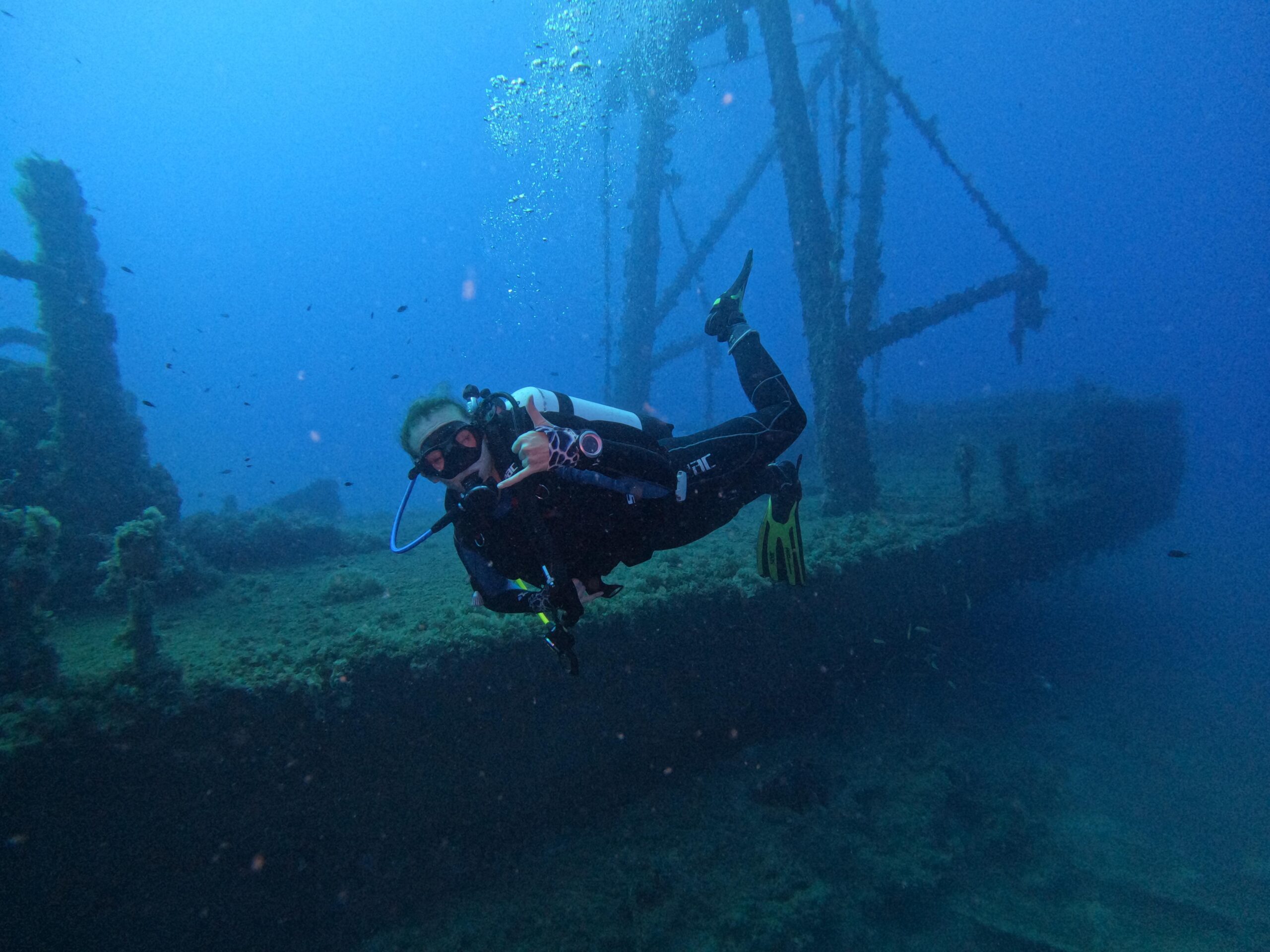 What a first dive this was. I haven't done a wreck dive since I did my certification way back in 2005! Apart from the awful wreck I was taken to that one time, I went diving in Puerto Vallarta (never again, cold, green, nothing to see). I didn't really know what to expect, but as we submerged I was in awe!
Because it was a relatively easy dive site with excellent visibility Carlos and I got to explore it together and we decided to stick to the outside of the wreck and focus on taking some cool photos and videos.
Naturally, I got some great ones of him.
His underwater photos skills are going to need some improvements though hahaha.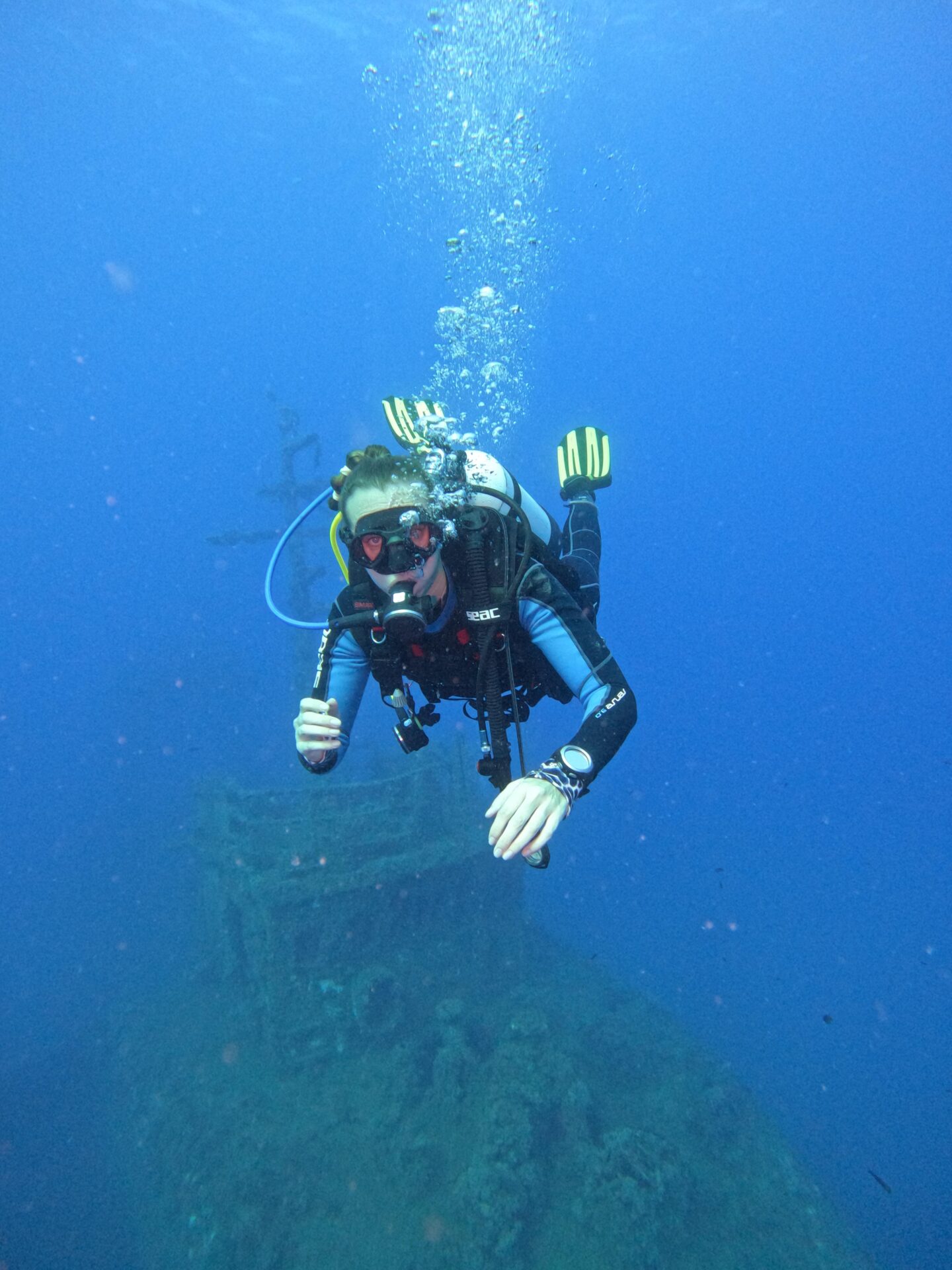 The Costandis was built in 1989 by the Soviet Union and she set sail for Cyprus in 1997. She was retired as a fishing vessel and granted a new life as an artificial reef back in 2014 when she has sunk just 1km from the coast of Limassol.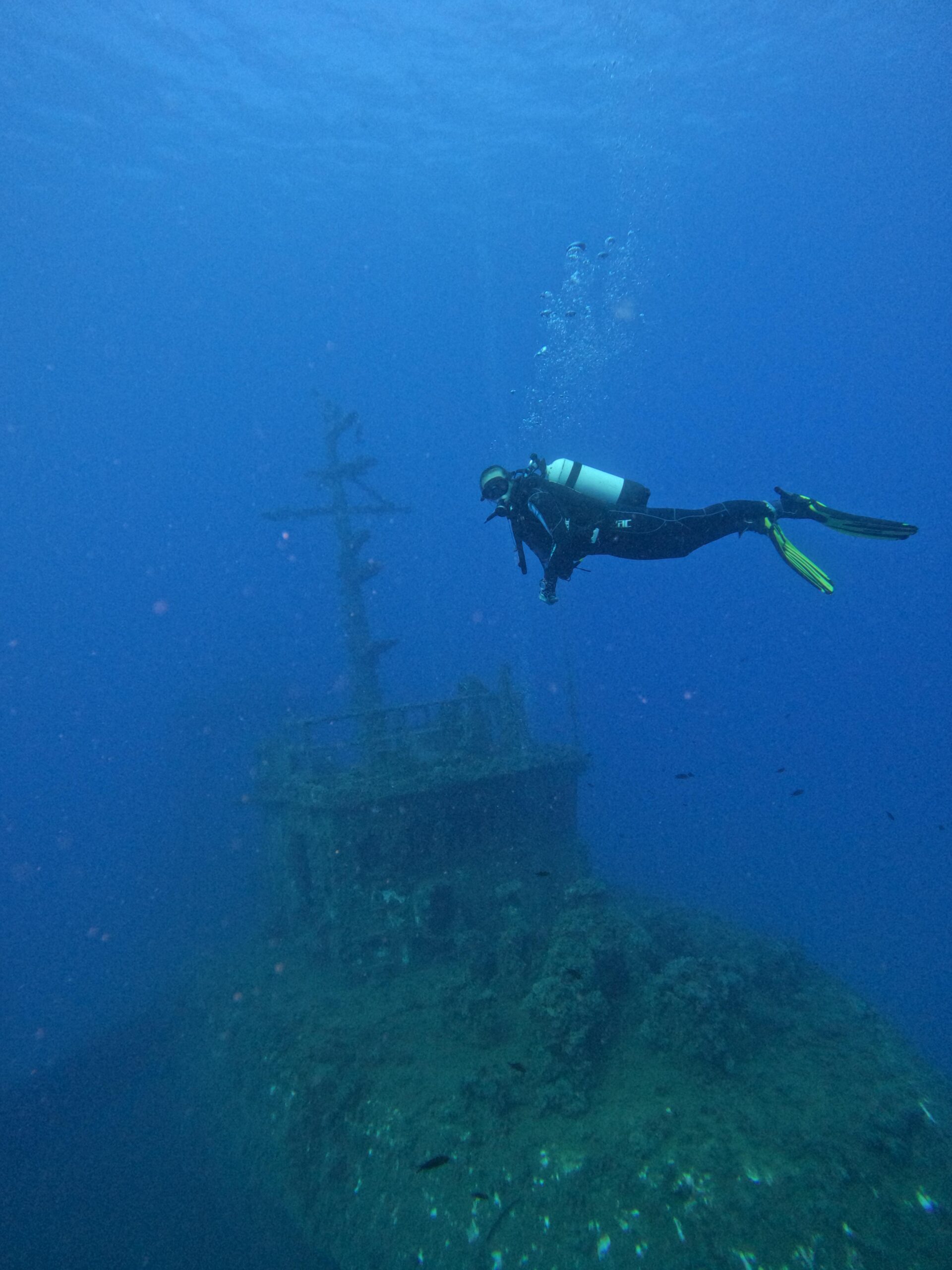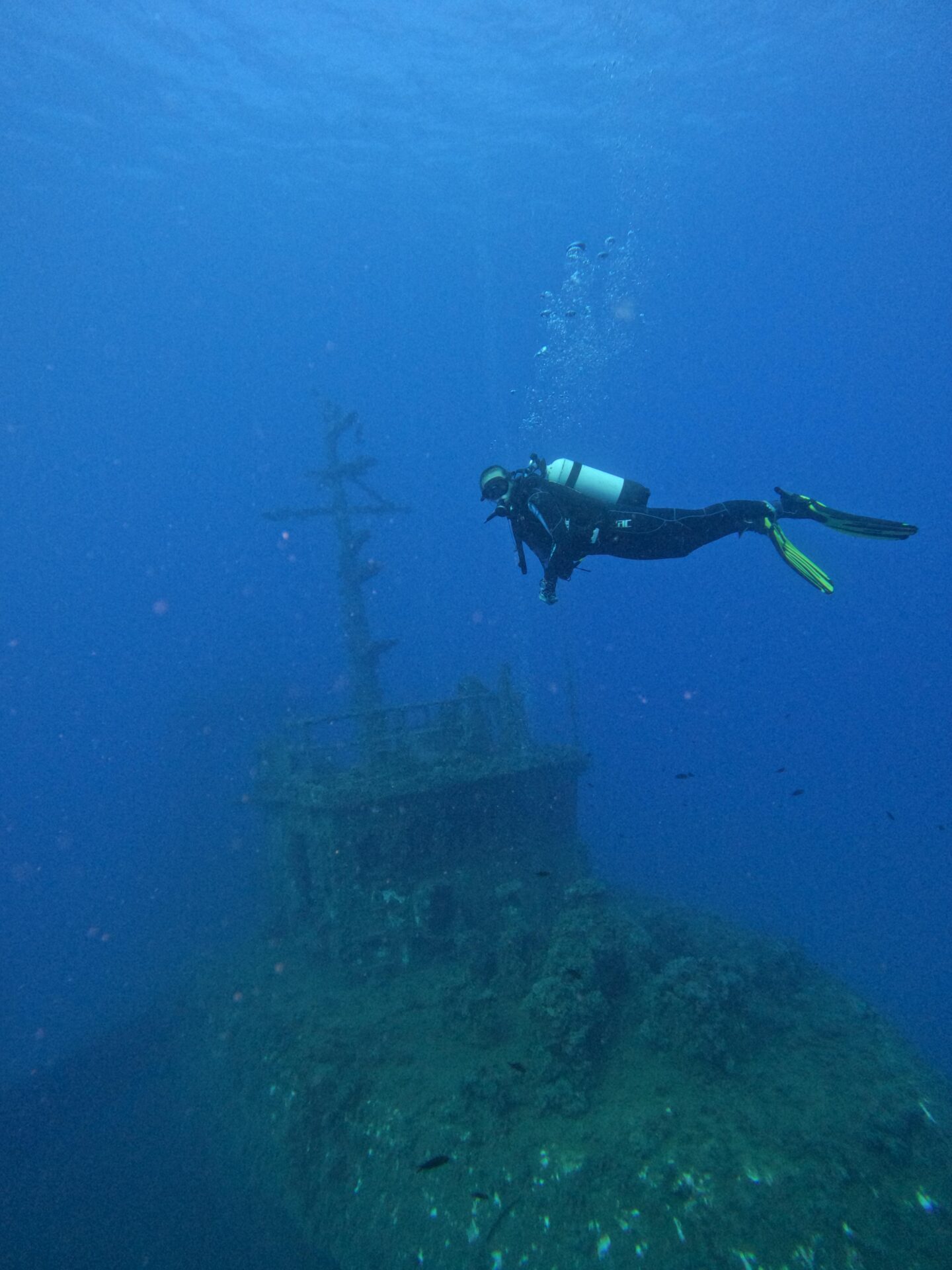 What I liked about this dive was that it only took us 5 minutes to get there in the boat and it was a great wreck dive for all levels. If you are a new or nervous diver you can stick to the outside of the wreck while the more advanced divers can swim inside to explore the wreck.
And of course, it makes for some pretty epic pictures!
As it's an artificial reef you will also find some interesting marine life living there. We saw 2 huge groupers and lots of lionfish.
Amathunta old port
Our second dive was to Amathuta Old Port. This was a very shallow dive and there wasn't so much to see there. But the long grass did make for some interesting photos and video footage though.
Watch my Vlog on Youtube – Diving in Limassol – Underwater Vlog
Final Thoughts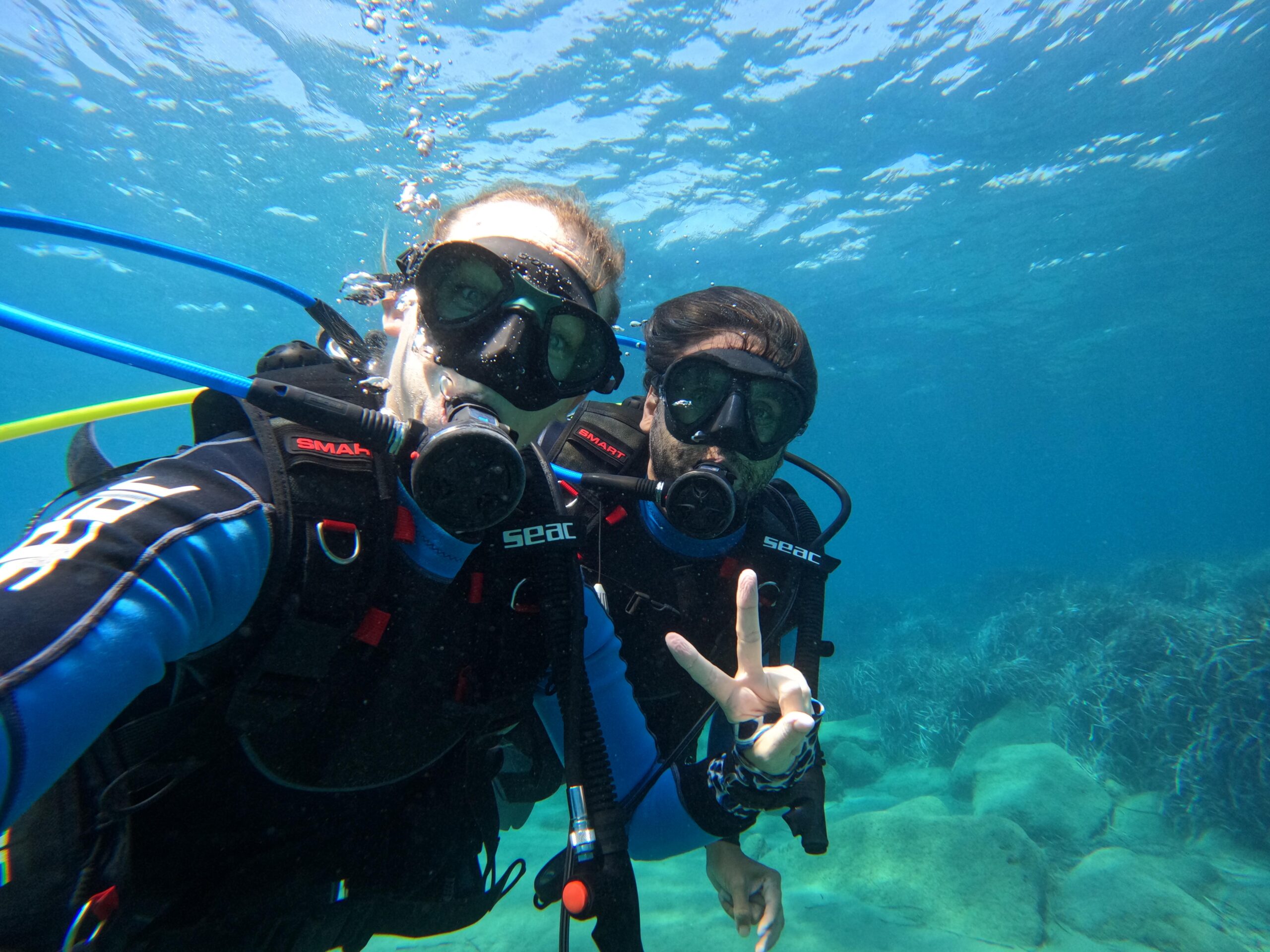 I really can't recommend diving in Limassol enough and I can't wait to go back next year to dive some of the other wrecks. And of course, I'll be doing it with Blue Thunder Diving in Limassol.
If you want to book your diving with them you can contact them directly through their website here or fill out the contact form below and someone from their team will get back to you very soon.
Thank you to Limassol Tourism for making this possible. As always my views are my own.