In this Guanajuato Mexico Itinerary, I have highlighted the must-visit cities and towns in the state of Guanajuato and some tips for navigating driving in Mexico. Of course, if you don't want to drive in Guanajuato it is possible to take public transportation, just bear in mind that it will take longer to get from town to town.
I love nothing more than a good road trip, especially when it involves exploring a new state in Mexico. Although I have a pretty detailed Mexico Itinerary, in all honesty, if you really want to explore Mexico you need at least 6 months. And you should spend at least 2 weeks of that time in the state of Guanajuato.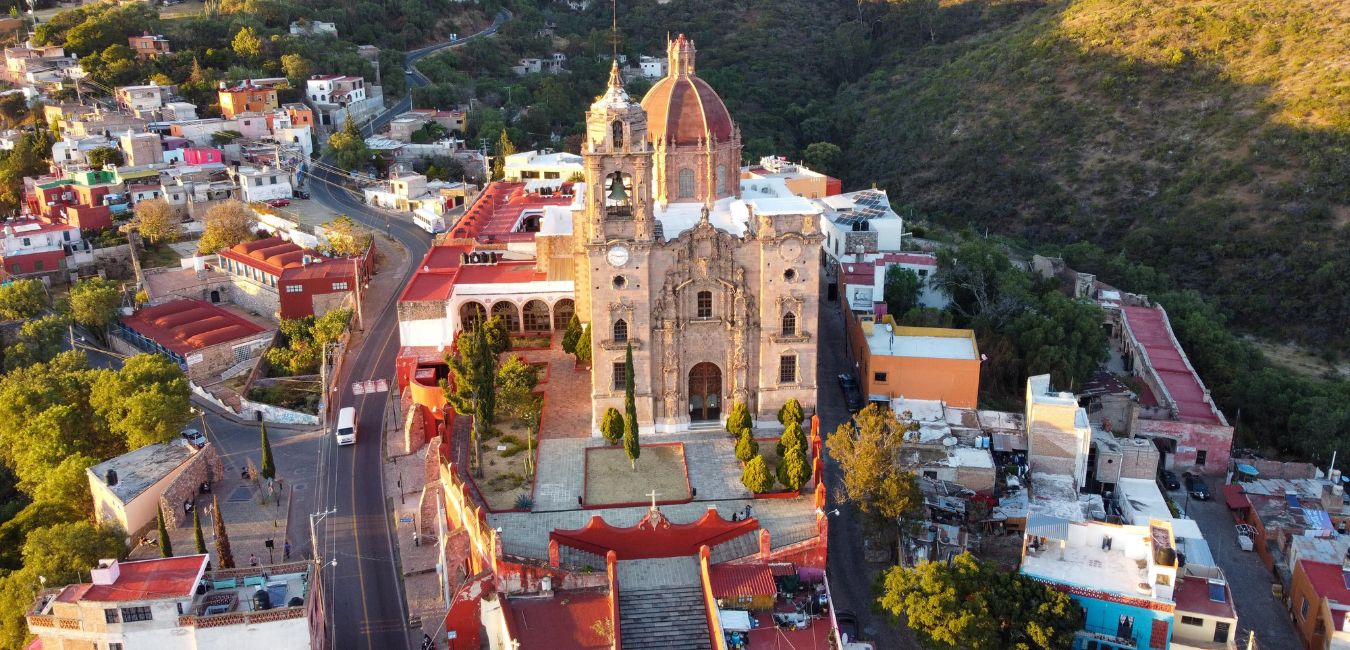 Where is Guanajuato?
Guanajuato is a state located in central Mexico. The capital of Guanajuato is Guanajuato City (or Ciudad de Guanajuato).
It's around 5.5 hours driving from Mexico City and it has borders with Jalisco, Zacatecas, San Luis Potosi, Queretaro and Michoacan.
When Is the Best Time to Visit Guanajuato
Wondering when the best time to visit Guanajuato is? Well, that's going to depend on what type of weather you prefer. I've been in both the wintertime and in the heat of May, and if I'm honest I preferred visiting in the cold. It's still mild enough to be warm, but you will need a jacket in the mornings and evenings. It's the perfect weather for snuggling up in bed at night.
In the summer I struggled a bit as the days were very hot but the nights were awful as many mid-range hotels don't have AC (as they only need it for a month or 2 a year when it's hot enough to need it) and even with the windows open and a fan on I was HOT.
Here's a chart of the average temperatures in Guanajuato by month so you can decide for yourself the best time to visit.
JAN
13.6 °C
(56.5)°F
FEB
15.6°C
(60)°F
MAR
17.7 °C
(63.9)°F
APR
20.4°C
(68.7)°F
MAY
21.2 °C
(70.2)°F
JUN
19.6 °C
(67.4)°F
JUL
17.9 °C
(64.3)°F
AUG
18.2 °C
(64.7)°F
SEP
17.4 °C
(63.3) °F
OCT
16.7 °C
(62) °F
NOV
15.1 °C
(59.2) °F
DEC
14 °C
(57.2) °F
Driving in Guanajuato
Ok, so I didn't do any of the driving on our Guanajuato road trip my husband and 19-year-old stepdaughter did it all. But What I can say about the driving is that it was pretty easy. The roads were good, there were plenty of signs to help you navigate between places, and I would feel very comfortable driving on the highways alone.
That said, I'm not sure I would want to do much driving in Guanajuato city if I'm honest. Although I LOVE the city's crazy windy roads and tunnel system. Driving up and down those steep hills and through all the tunnels would probably set off my anxiety haha. So maybe find a hotel out of the center with a shuttle, like Hotel Chocolate suites (where we stayed) so you don't have to drive in the center so much.
Be aware that in Guanajuato (like the rest of Mexico) you have free roads (Libre) and toll roads (Cuota). If you take the cuota roads you will need to pay a toll but you will probably get there faster and in more comfort as the roads are well maintained. That said, do check google maps as sometimes the toll roads might only save you a few minutes and cost a few hundred pesos, so it is not really worth taking!
To give you an idea of the costs for our road trip in Guanajuato we spent around $1000 pesos on Tolls and the same on gas. So about $100 USD in total. We drove our own car, but to rent a car in Mexico expect to pay from $800 pesos per day.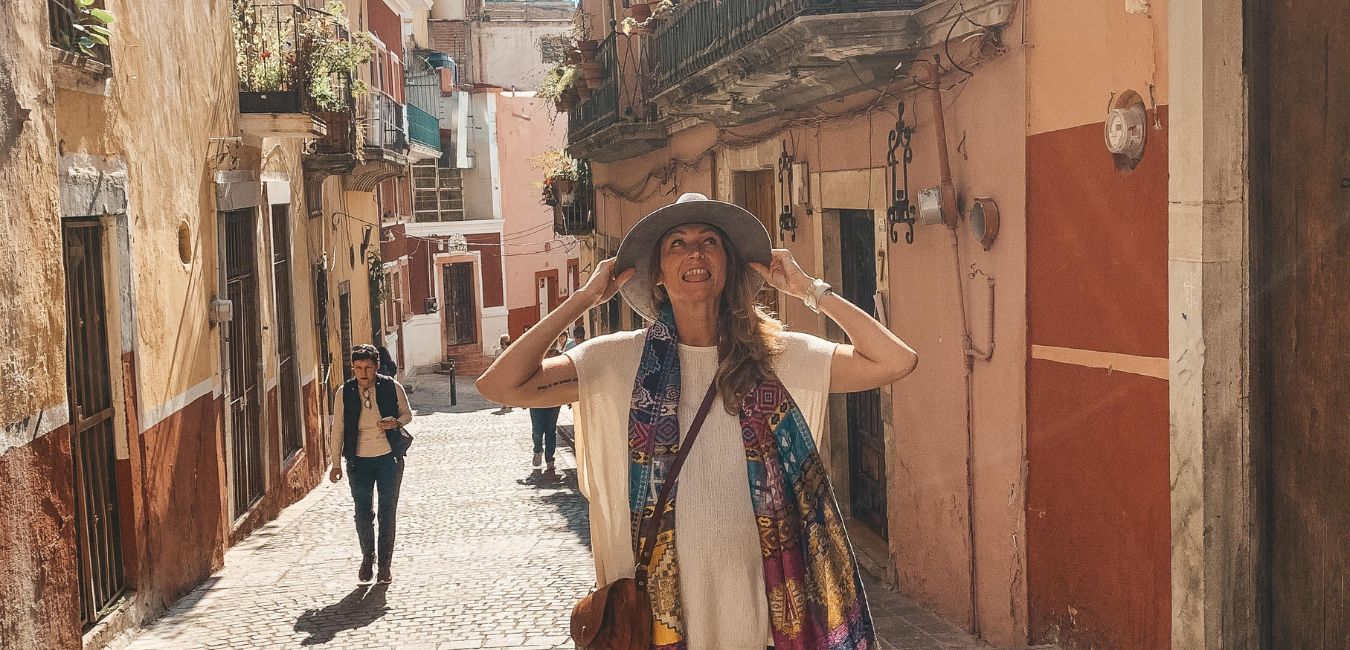 Did You Get Travel Insurance Yet?

The Insurance companies I recommend are Hey Mondo, Safety Wing, and Travel Insurance Master

Hey Mondo is great if you are looking for a great value flexible policy. They offer single-trip cover, annual multi-trip cover, and long-term travel cover. Safety Wing is great value, with monthly coverage starting at $39. It's super easy to use, and it just renews each month. I currently use them as they offer me free cover for my son as part of my policy. I also use Travel Insurance Master for short trips.

Read my full travel insurance post here, where I go into detail about all companies.
How to Get to Guanajuato Mexico
There are many starting places for a Guanajuato Mexico Itinerary and it depends on where you are traveling from.
If you are traveling to Guanajuato by Air then I'd recommend flying into Leon and renting a car from there. If you look at the map below you can easily make a loop starting and ending in Leon.
Alternatively, you could also fly into the airport in Guanajuato city and start the loop there.
If you are driving from another state then here are the starting points I'd recommend;
Entering Guanajuato from Morelia you should start in Yuriria and end in Leon.
Entering from Queretaro start in Comonfort
If you are coming from any other start it's worth stopping in Morelia and Queretaro on your way into Guanajuato if you have the time, both cities are beautiful with an interesting colonial past.
My Guanajuato Mexico Itinerary Map
Here is a map of the places I would recommend stopping as part of your Guanajuato Itinerary. You won't need a night in all of these places, some you will just need a morning or an afternoon, others you will want a few days. I have made recommendations of how long to spend in each place below.
My Guanajuato Mexico Itinerary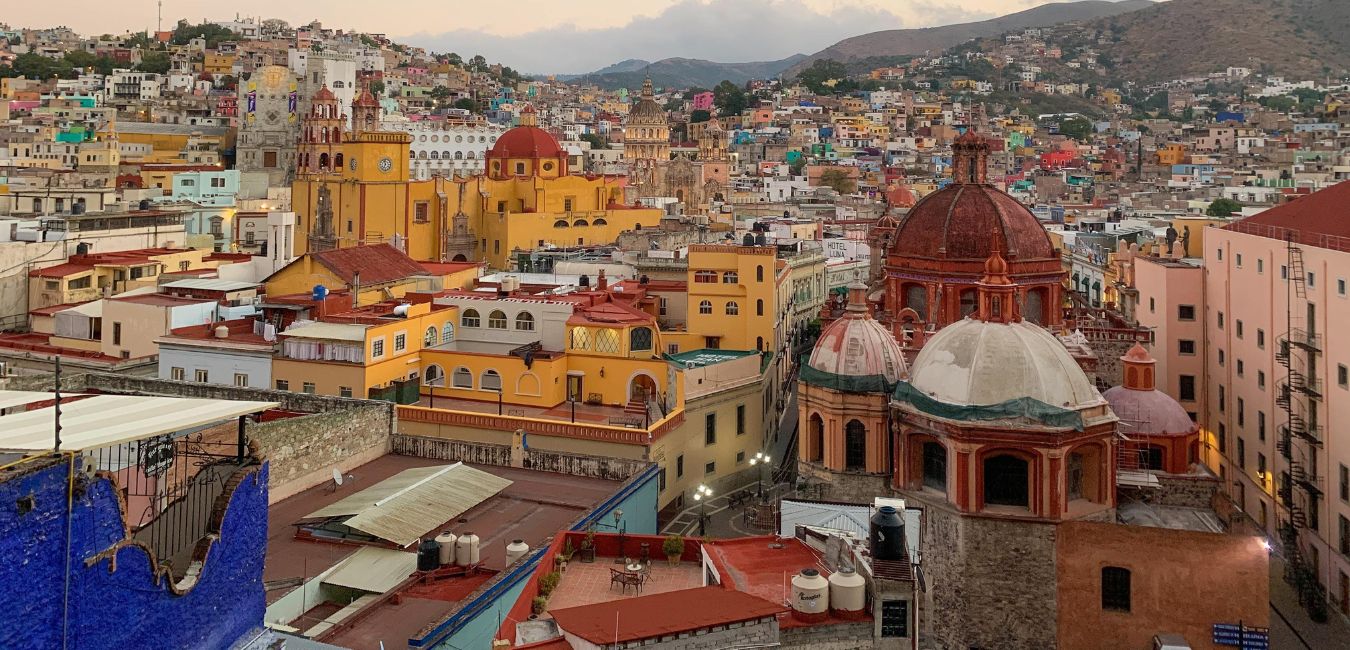 Leon
The city of Leon is a great jumping-off point for any Guanajuato itinerary if you are arriving by air as it's just a 20-minute drive from the airport into the city.
I would advise you to spend 1 or 2 nights in Leon before moving on, depending on what time you arrive! Ideally, you will need a full day to explore the city.
The thing Leon is most famous for is its leather goods, another reason you might want to start your Guanajuato Mexico itinerary here, so you can buy yourself some nice shoes and a cute purse! Head to the Zona Piel district to fulfill your shoe and handbag dreams.
Once you have finished shopping here are a few must-visit places in Leon Guanajuato:
Pay a visit to the Temple of the Sacred Heart.
Explore the Museum of Art and History
Wander around the Metropolitan Park
Visit the Triumphal Arch of the City
Check out the Leon Cathedral
And if you didn't already go then go shopping at the Zona Piel (Leather Markets).
It's also worth mentioning that in November Leon is the host to a pretty epic Festival de Globos (That's a festival of hot air balloons for non-Spanish speakers). I'm planning a visit this year as it looks EPIC. If you are interested in joining me on a small group tour there in November 2022 send me a message.
Jalpa De Canovas
Jalpa is small but it packs a punch. With just over 670 people still living in this mostly abandoned Pueblo Magico 1 hour away from Leon. Because of its short distance, it's an easy day trip or a good place to stop on your way to Guanajuato City.
Why visit Jalpa de Canovas? Easy, it's colorful, has lots of impressive buildings, there are lots of local crafts to buy, and the food is amazing. It's everything a Mexican Magic Town should be.
There isn't a ton to do here other than do a self-lead walking tour but here is a little checklist of some cool things to do in Jalpa de Canovas.
Pay a visit to the Templo de la Misericordia
Marval at the former Hacienda of Cañada de Negros
Soak up some sun in the gardens
Visit the Santa Eduviges Dam
Go wine tasting at Bodegas del Lobo (located in San Francisco del Rincón 20 kilometers from Jalpa)
How to get to Jalpa de Canovas from Leon
If you are driving then use the map above to get driving directions. You can easily take a bus, but you will need to check the times the day before to get the most up-to-date information. Buses are infrequent so you will need to be mindful of that in your planning. Or you can take an Uber or Taxi from Leon to Jalpa.
I would suggest renting a car and driving as you will have the most flexibility that way.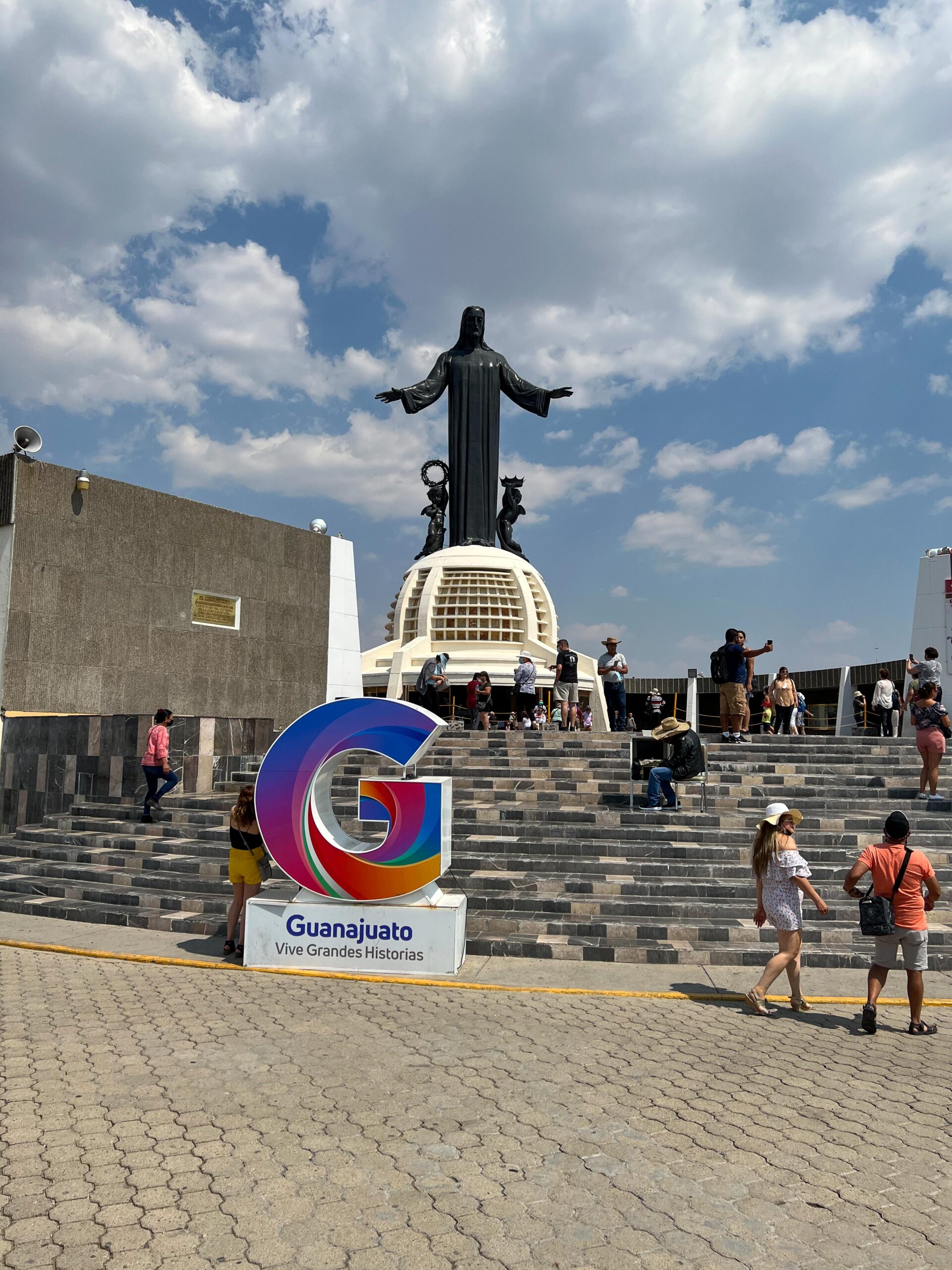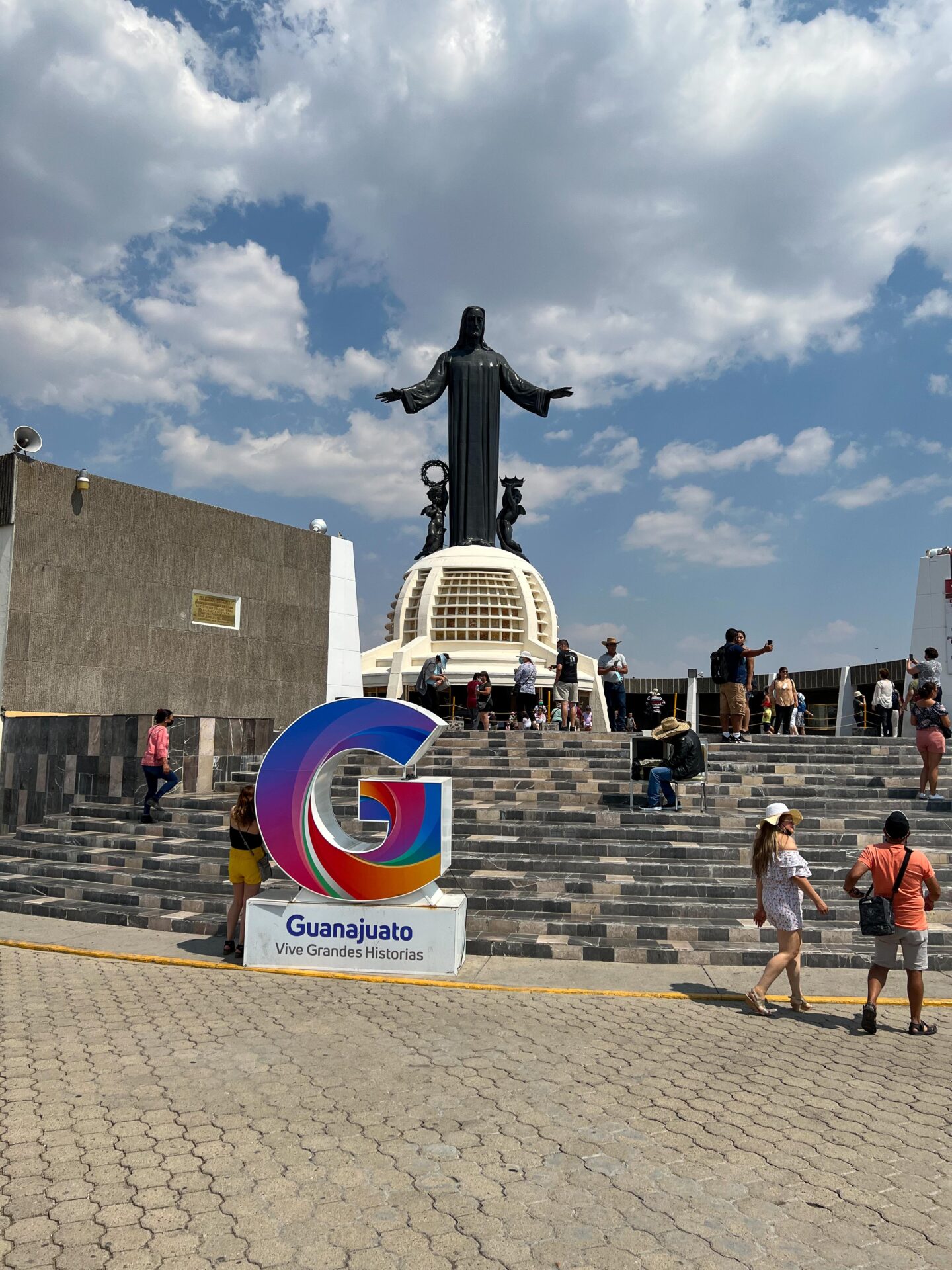 I must admit, when my husband suggested driving up here I wasn't so keen, and not just because our car doesn't like uphill very much! I visited Christ the Redeemer while I was in Rio many moons ago and didn't think this one would be anywhere near as impressive.
I was wrong!
You should go.
If you are driving yourself then make sure you put the right thing in Google maps as we didn't! But luckily it's well signposted and my husband has been several times so we didn't get lost (Use this link to get the correct destination). Be warned the road is cobblestones all the way up, so be prepared for a bumpy ride.
You can easily visit Jalpa de Canovas in the morning and then aim to be here for 3pm. Be aware it closes at 4 pm so don't leave it too late. Once you have visited the statue then there are lots of places you can eat on the way down. We stopped at the first one and the food was amazing.
If you don't have a car then you can easily book a day tour from Guanajuato, so just take a bus from Jalpa to Guanajuato and do a day trip.
Guanajuato City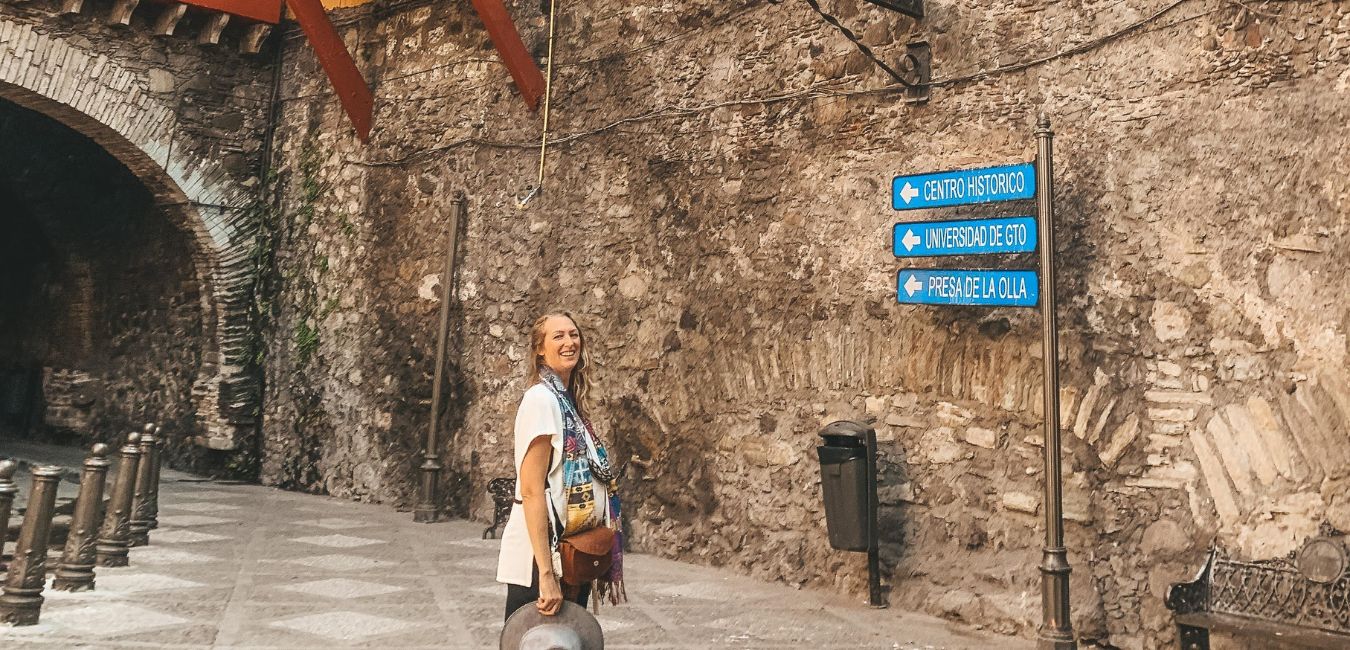 Once you are done marveling at Cristo Rey it's time to visit the capital of Guanajuato, Guanajuato City.
Warning, be prepared to fall in love with this magical city. Every time I visit I never want to leave, although my legs and knees say otherwise after all the uphill walking you have to do here…
When you arrive in the colonial city of Guanajuato for the first time you will be forgiven for questioning if you are still in fact in Mexico and not in a cute Italian hillside town. Guanajuato really does have the WOW factor and it's like nowhere else I've visited in Mexico… and I've been to a lot of places.
Chaotic, charming, and with a whole lot of history you are going to need 2-3 nights here to really soak up this city. It makes me so sad that so many people come to Guanajuato and only visit San Miguel de Allende, which is a beautiful city don't get me wrong, but there is so much more to see in Guanajuato! Anyway, I digress. I wrote a whole post on things to do in Guanajuato City you can read here. But here is a breakdown of my top things to see and do in Guanajuato city.
Wander the streets (don't forget your camera)
Do a tour of the Teatro Juarez
Visit the Mummy Museum
Learn about history while filling your stomach on the street food tour
Marvel at the University of Guanajuato
Kiss your love at the Callejón del Beso
Experience the Callejoneada (singing tour)
Visit the Basilica de nuestra señora de Guanajuato
Take the funicular up to the Pipila
Visit a day spa
Take a picture at the Calle de sopeña and Calle subterránea
Visit the Diego Rivera museum
Visit the Basilica of our lady of Guanajuato, Templo de San Diego and Templo de San Francisco
Go shopping in the Mercado Hidalgo
Take a breather in the Plaza de la Paz
Learn about Mexican history at the Alhóndiga de Granadita
Drink an Affogato in El Horla
Take the tourist trolly
Visit a cantina – saloon
Have a drink at the Embarcadero overlooking the dam
Top Tip: when booking your accommodation here book a room with a view. I personally always stay at either Hotel Chocolate or Hotel Chocolate suites and pay a little extra to make sure you have a balcony so you get this view. I actually find myself wanting to just sit there all night soaking up the vibes.
Dolores Hidalgo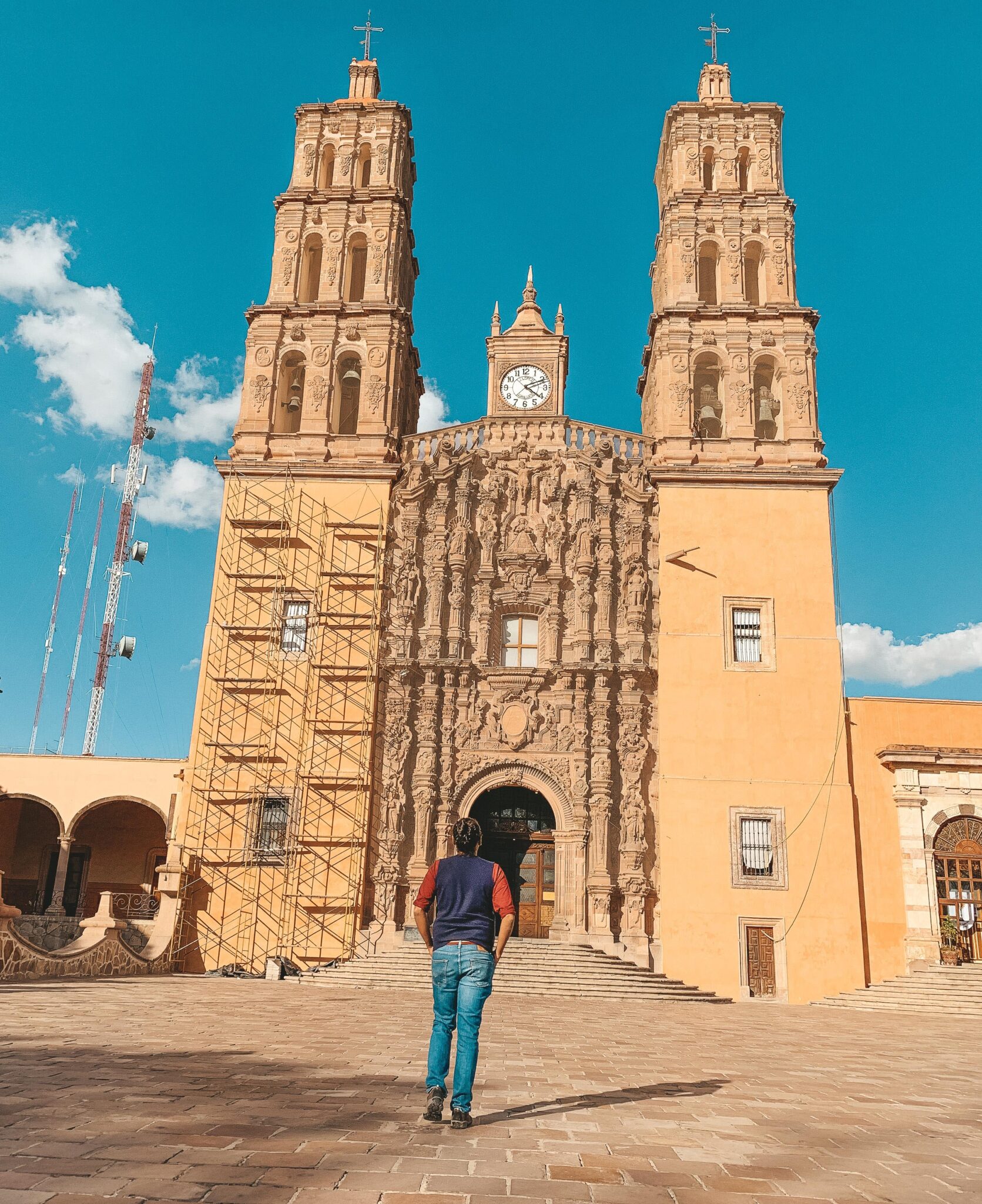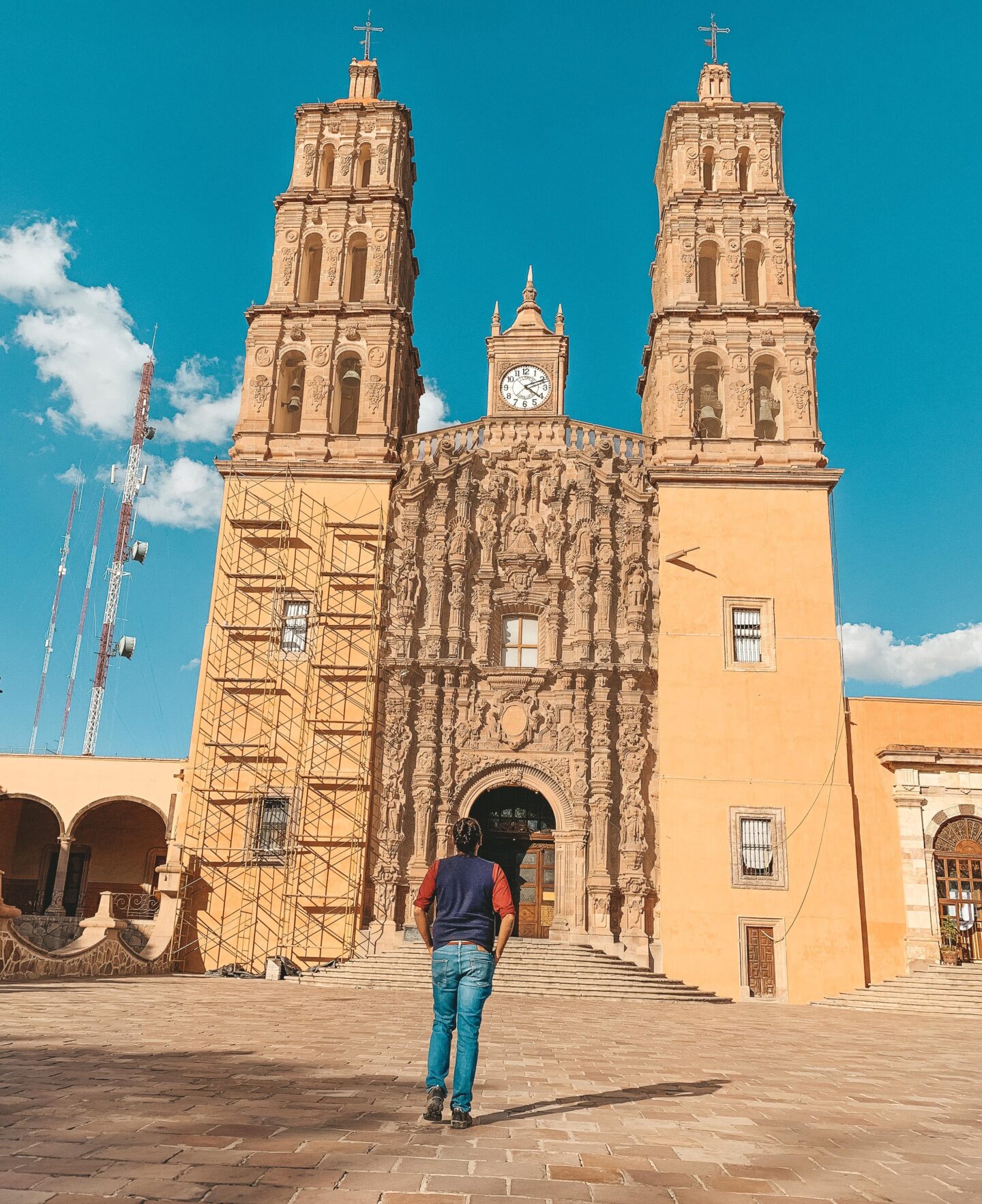 Next up, the Pueblo Magico with a big history, Dolores Hidalgo.
I'm a big fan of Doloras Hidalgo and you could easily spend a full day here especially if you decide to do the Independence Tour (which you really should do FYI). So what exactly is it that makes Dolores Hidalgo so special? Well, this little Pueblo Magico was the starting place of the Mexican fight for independence. You can read all about that here.
But it's not all about history, there is also beautiful architecture (Iglesia de Dolores), some crazy ice cream flavors to taste, and pottery to shop for! This is THE place to buy your Mexican-style kitchenware. And if you are worried about fitting your new set of plates in your carry-on, don't be, they will ship it to you and you will still save money on what you would pay for this kind of quality at home. Just brush off your best Spanish and ask in the stop about this service.
Here is a list of all of my top things to do in Dolores Hidalgo:
Go shopping for pottery
Eat an exotic flavored Ice cream from La Flor de Dolores
Learn about Mexican history at the Museo de la Independencia
Explore the house of Hidalgo
Visit the resting place of the famous Mexican singer 'El Ray' (José Alfredo Jiménez)
Marvel at the Iglesia de Dolores (which took a whopping 70 years to build)
Take the independence tour to learn about the role Dolores Hidalgo played in the battle for independence.
Visit one of the many vineyards on the Guanajuato wine route
Mineral de Pozos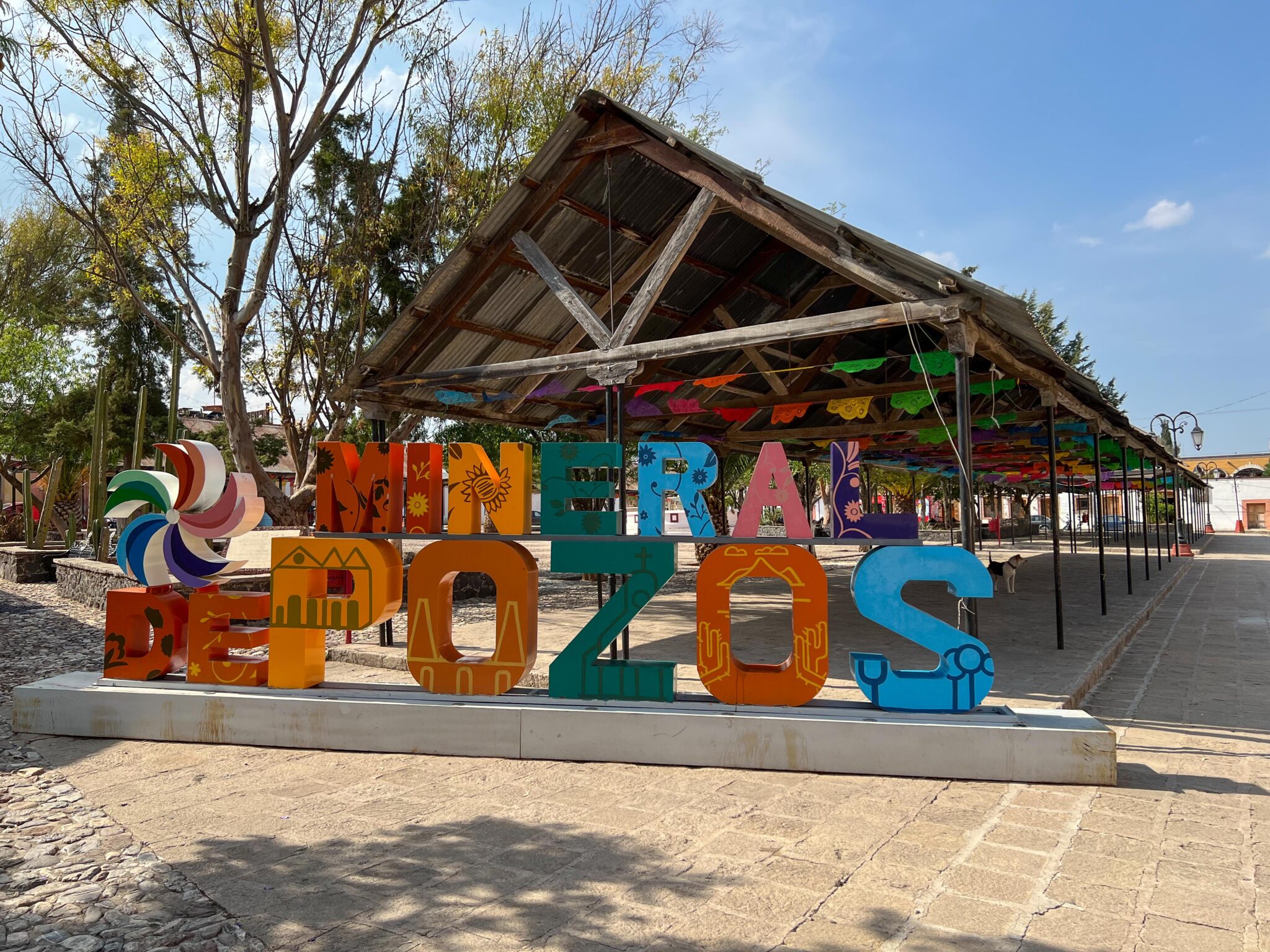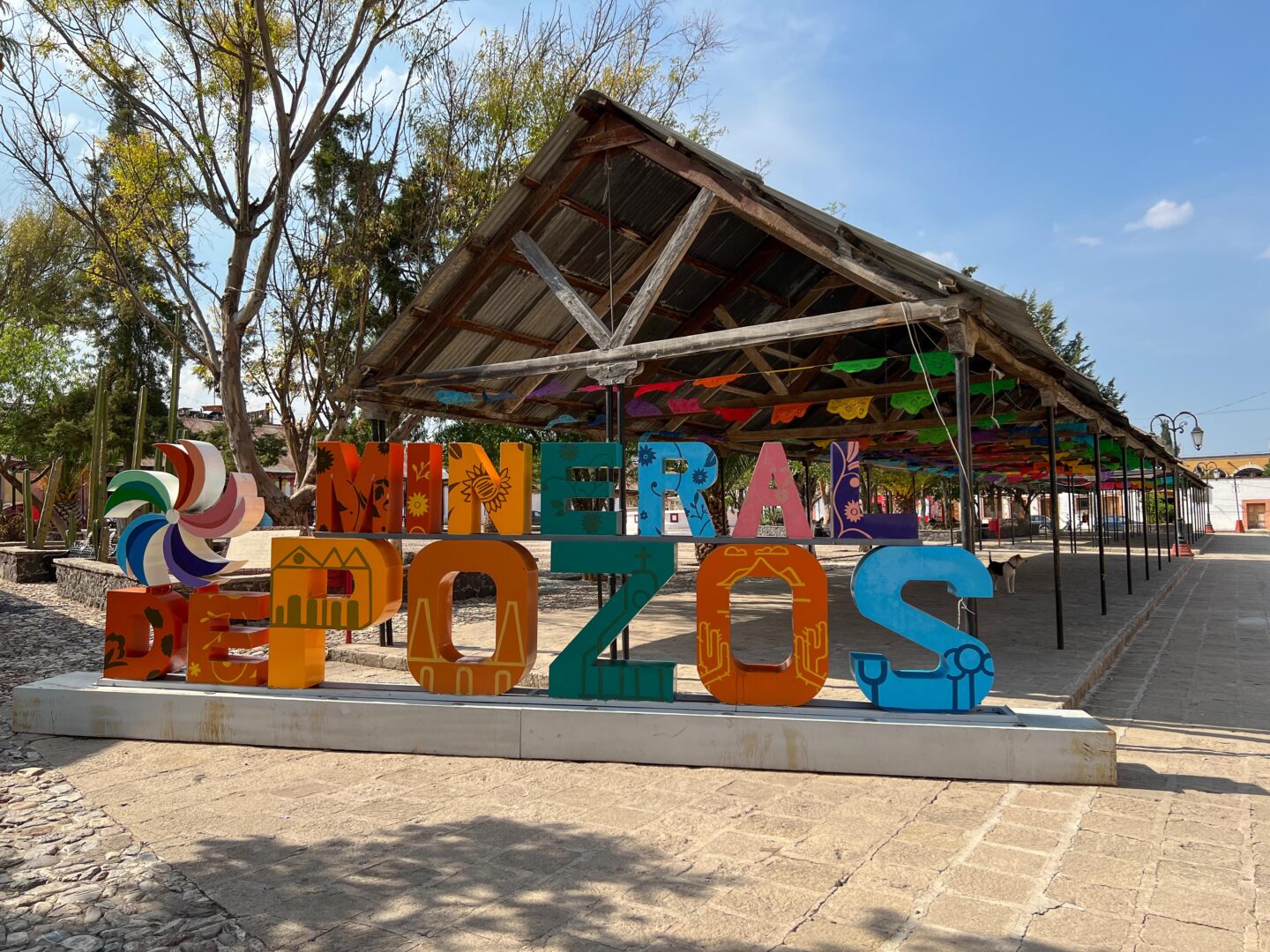 I fell a bit in love with this abandoned old mining town. It's an Instagrammers dream. Around every corner is a new photo op!
But it's not all about taking photos here, there are also some nice rooftop bars, great places to eat, and a beer spa.
I stayed at Casa Pozos while I was there and it was the perfect place for a romantic night away, although, with a baby and a teenager, we just settled for a nice family getaway. 2 things you must do while here are go shopping in Galleria 6, I found so many cute pieces of clothing I've not seen anywhere else in Mexico, all hand made by one of the 15 women working there. After that find the rooftop bar and order yourself a lavender lemonade and enjoy the stunning view, bonus points for going at sunset.
Other fun things to do there are just outside the town, did you know Mexico has a lavender field? Well, it does and it's just 5-10 minutes from the town so you should go! I think they charge a 25 peso cover. Just don't go expecting too much as they aren't anywhere near as impressive as the huge lavender fields in Europe. There are also some mines nearby which might make an interesting trip. Sadly we only had one day here so there was no time!
I'd recommend spending at least 2 nights here, 2 if you want to enjoy the spa and visit some close by mines.
Pamper yourself in the Beer spa
Drink a lavender lemonade on the rooftop of De Pozos Restaurant bar
Shop in Galeria 6 for artisan clothing made on site (15 local women make the clothing available in the store)
Wander around the Church
Visit the lavender fields
Explore the mines
Visit Cinco Señores minas
Take lots of beautiful photos for the gram
Sweat it out in the prehispanic Temazcal
San Miguel de Allende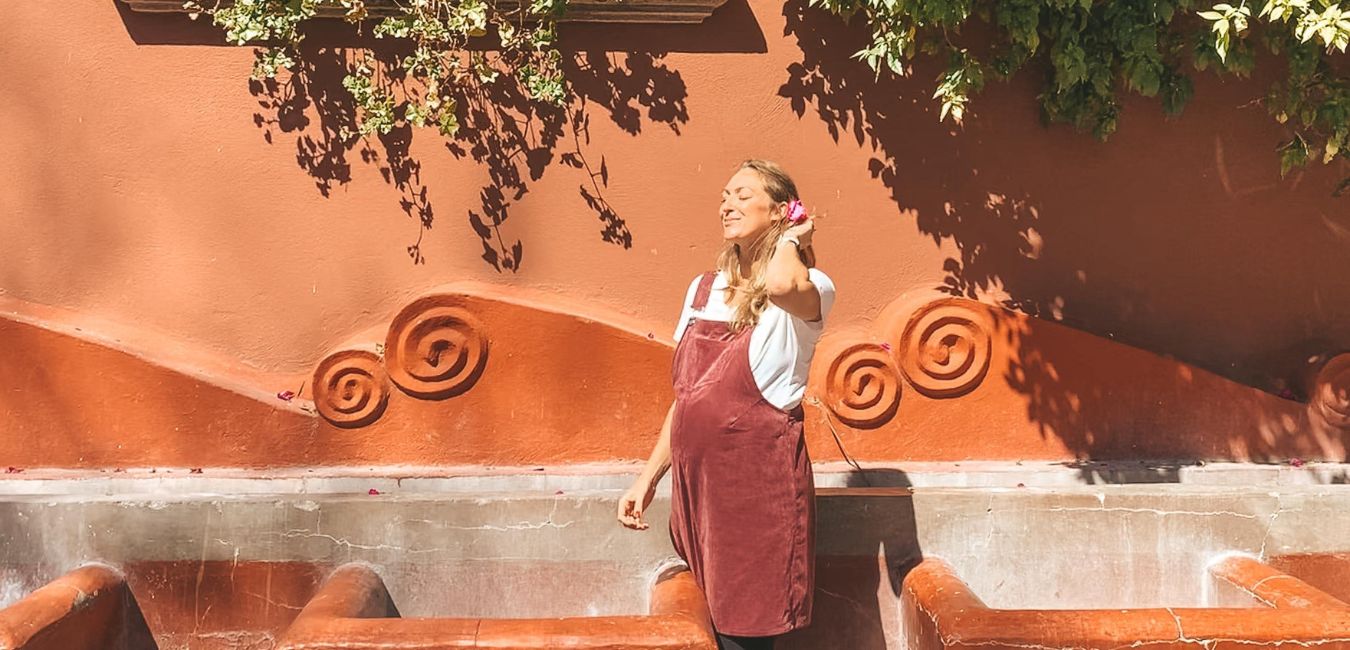 I have a full blog post you can read here on San Miguel De Allende so head on over there to read a more detailed guide.
But in short San Miguel de Allende is a magical place and you really must visit. I've been several times and honestly, my favorite thing to do is just hang around the main square, drink coffee, and people-watch. Or if it's later in the day I move up to one of the rooftop bars.
If you are into art then you will be overwhelmed with it here, there are so many artists living here that it seems like every other shop is an artists studio or gallery. There is also a big wellness community here with an abundance of yoga, spas, and beauty salons.
A few must-do's are taking a wine tour, visiting La Gruta, eating churros, and drinking hot chocolate from the famous Margarita Gralia.
I'd recommend giving yourself at least 2 nights here, 3 is better.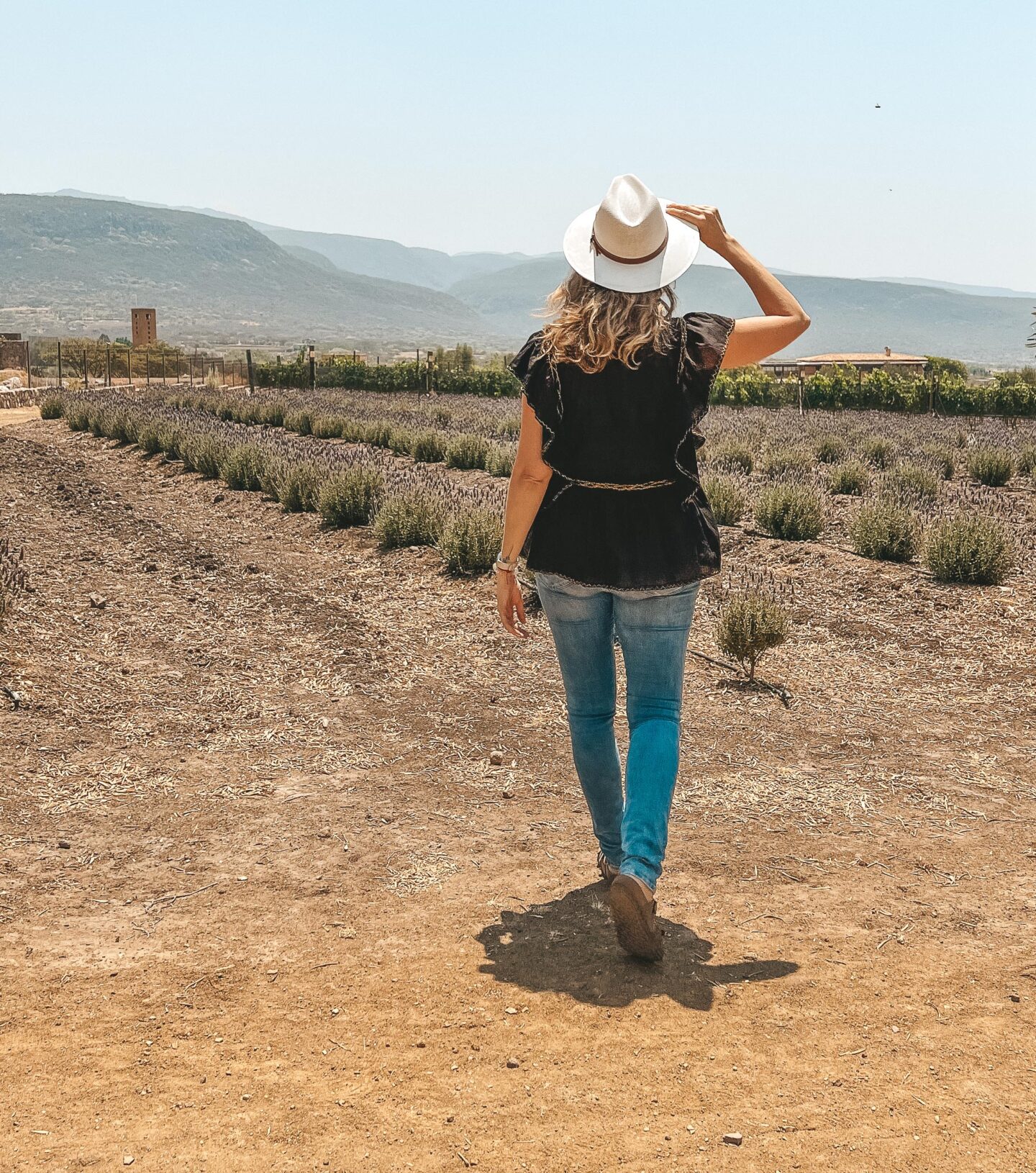 Here is a quick list of some of my best things to do in San Miguel De Allende:
Soak up the famous sunset
Get lost in the artisan market
Eat churros and drink chocolate in Margarita Gralia
Visit the Aurora Art Studios
Wander the cobbled streets (don't forget your camera)
Eat an ice cream from one of the street vendors
Ride the tourist trolly
Explore the center and do some people watching from the park by the church
Eat some goodies from the French bakery
Visit San Miguel Vineyard
Relax in La Gruta
Take in the view from the mirridor on your way in or out of town
Comonfort
If you need to save time then you can skip Comonfort. But if you have the time then it's a fun place to spend half a day.
Comonfort is famed for its molcajete. It's the place where they are made and one of the best things you can do here (apart from eating your lunch out of one haha) is to go and see how the molcajetes are made by the local artisans. If you want to buy one to take home, here is the place to buy it.
Comonfort also has the most amazing decorated tortillas, it almost seems a shame to eat them.
Once you are done eating then head out to one of the neighboring vineyards if you didn't get your fill of Mexican wine in San Miguel Vineyard.
Here are a few other things to do in Comonfort
Devour some beautifully decorated Tortillas
Sample local wine at one of the Vineyards just outside the town
Check out the old railway station
Watch how the Molcajete is made by local artisans
Salvatierra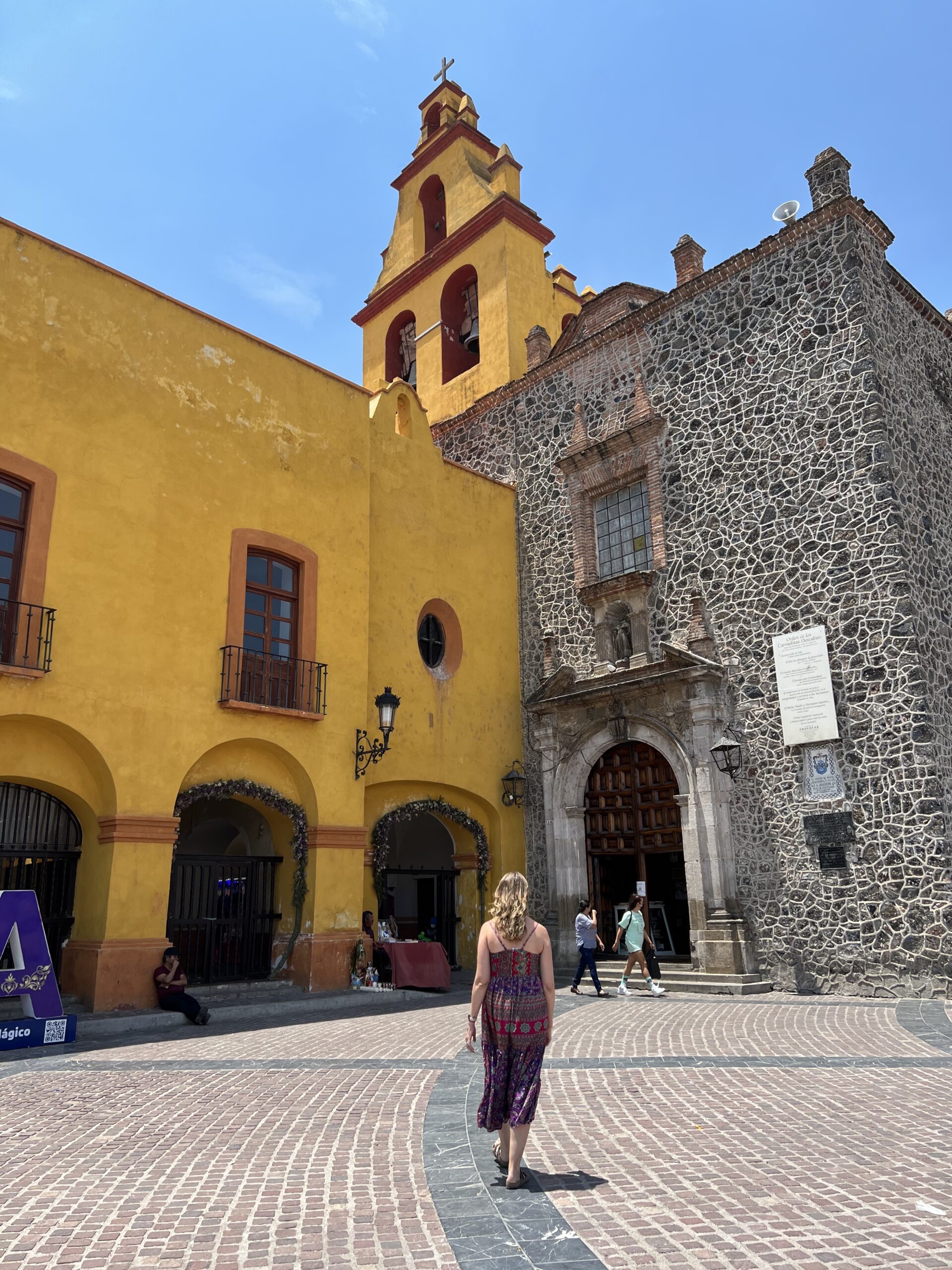 I was pleasantly surprised by how much I enjoyed spending a morning in Salvatierra. It's small so you really do only need half a day in the town itself. You can easily spend that wandering around the market and church and then getting some lunch.
If you want a list of my favorite things to do in Salvatierra here it is:
Look inside the many beautiful Haciendas
Peak inside the town's temples and convents
Sample the traditional eggnog drink 'rompope' made by nuns
Get lost in Mercado Hidalgo
Cross the 200 meter Puente de Batanes (Batanes Bridge)
Eat some of the local specialties: largas – giant stuffed tortillas, gorditas de nopal, and volovanes
Visit the El Sabinal waterfalls
Check out the hot springs Las albercas chamacuaro
Yurida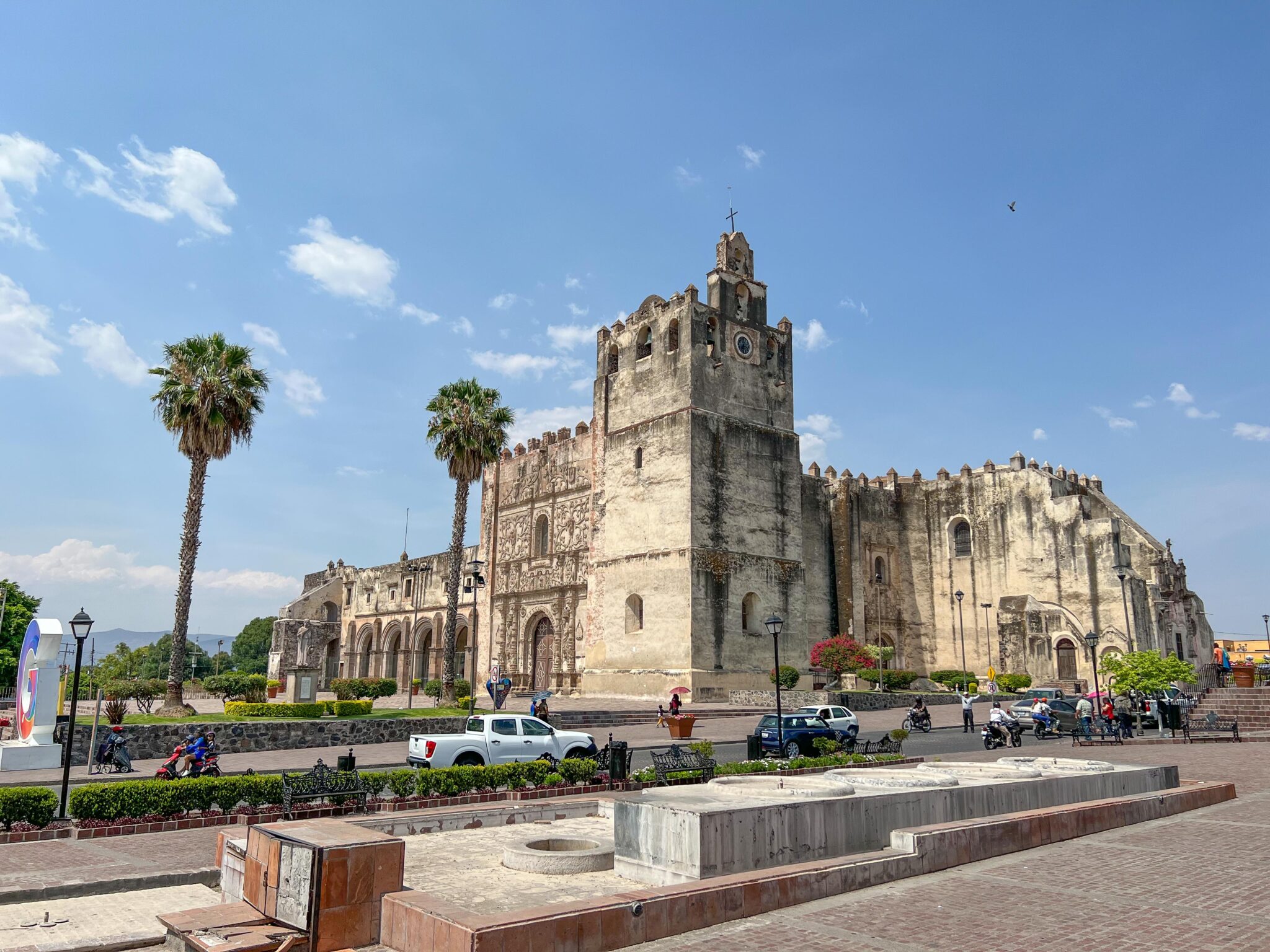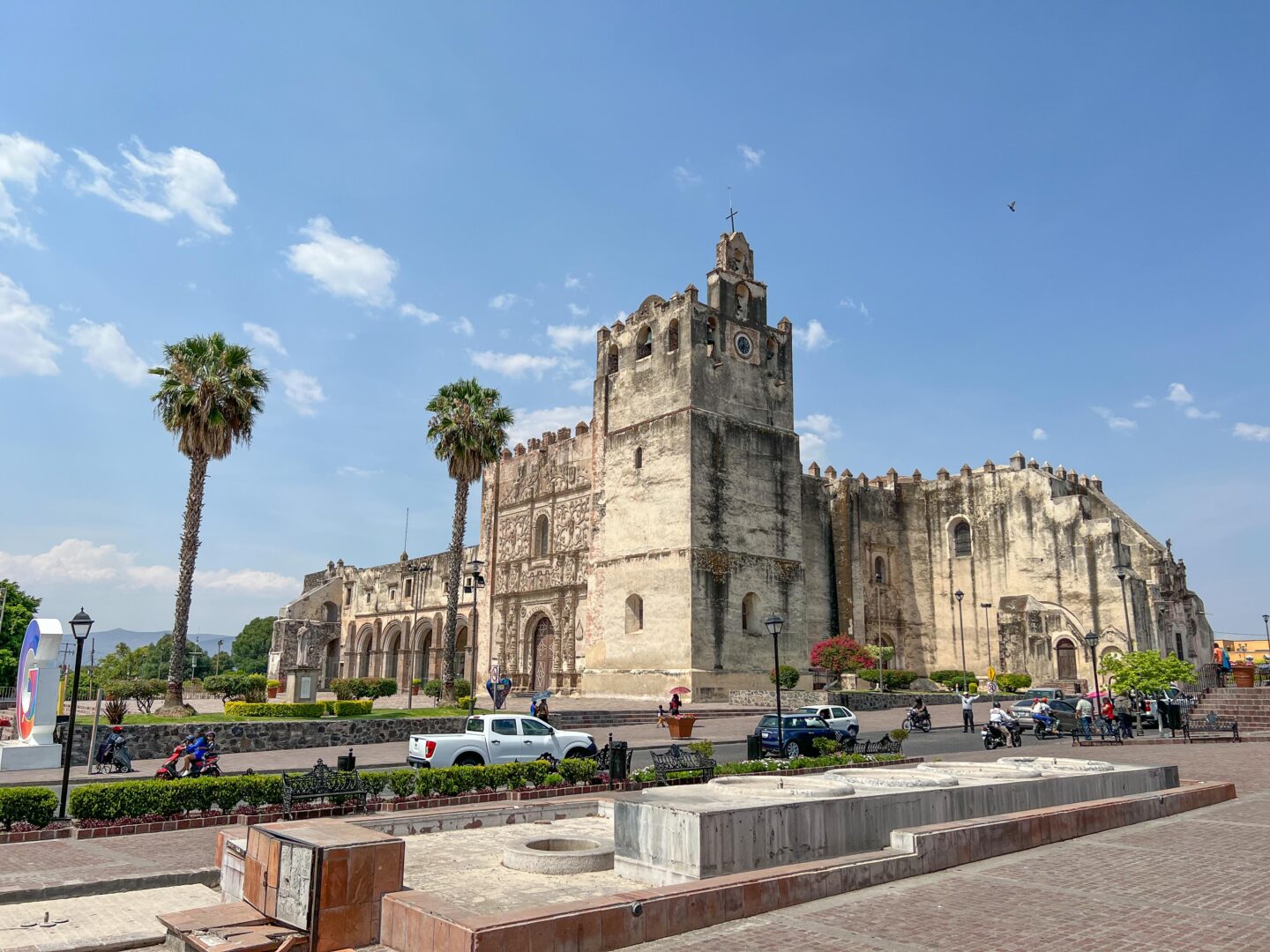 Last but not least Yurida, everything a Mexican Pueblo Magico should be: colorful, clean, lots of green space, with history and culture in abundance.
Yurida is a place you could spend a day or 2 easily, the only issue with spending a night here is that there isn't much choice in accommodation. We couldn't find anything dog friendly so we ended up staying the night in Morelia which is just over an hour away.
What I liked about Yurida was that once you are done exploring the center there is a lake and volcano crater park to explore, great if you love the outdoors.
Here's my list of the best things to do in Yuridia
Fish with locals on the lake
Get outdoors – go horse riding or hiking
Eat carnitas (obviously)
Go shopping for Mexican Rebozos (a Mexican shawl)
Explore La Joya crater park to see over 15 volcanic craters
Relax and people watch in the park surrounding the cathedral
This blog post was sponsored by Guanajuato Tourism. However, as always, all opinions are my own.
Looking for a Place to Stay In Guanajuato?
Budget Options
Mid-range Options
High-range Options
Pin for later!