Puerto Vallarta dental tourism anyone? I recently got to experience some amazing (dare I say life-changing?) dental work in Mexico and I was so happy with the whole experience I decided to share it with you on my blog.
If you are thinking of getting dental work in Mexico then you need to read this first. I really can't stress how important reading reviews and getting recommendations for good dentists in Mexico is. Although this experience was a super positive one, I've also been at the complete opposite end of the spectrum. I had some awful, traumatizing, dental work in Playa del Carmen a few years ago. After that, I vowed NEVER to let another Mexican dentist touch my teeth again. Until I found myself pregnant with a broken front tooth and unable to fly back to New York City (Cheers COVID) to see my normal dentist, Dr. Morgan.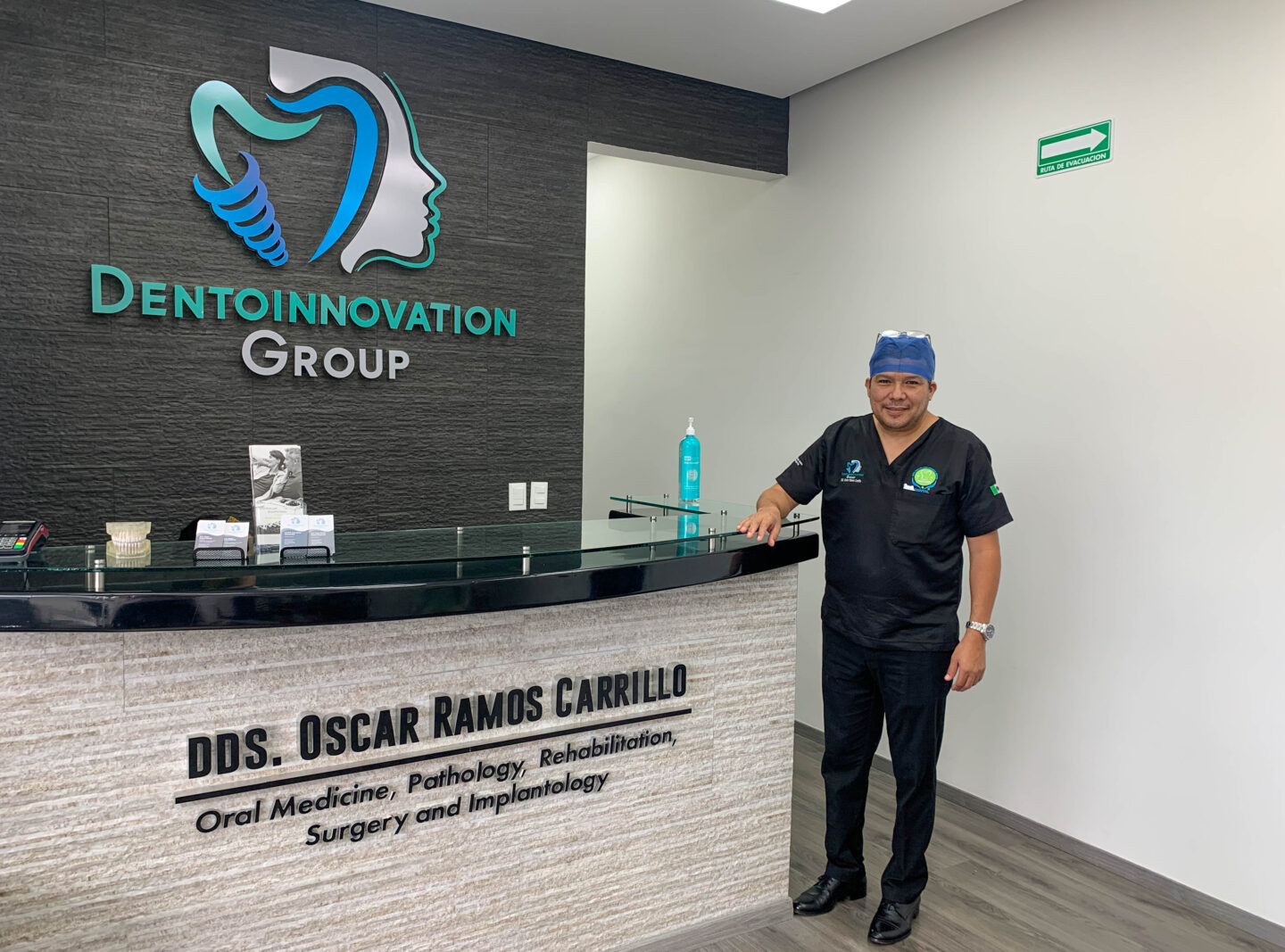 It was really by chance that I found Dento Innovation and Dr. Ramos. But I was so impressed by the clinic and his work that when he told me he could fix my teeth, for a fraction of the price I'd pay in the USA or UK. I knew it was time to put my fears aside and experience Puerto Vallarta dental tourism for myself. I was so impressed with the work Dr. Ramos did that I even arraigned for my mom to fly down from New Jersey to get a dental implant in Puerto Vallarta for a fraction of the price she was quoted by her regular dentist WITH insurance.
I learned a lot through both of our experiences with dental tourism in Mexico, which I'm going to share with you now to help you make an informed decision.
Getting Dental Implants in Mexico
I actually wrote a whole very detailed blog post on that which you can read here. To summarize, this is what my mom had done. It saved her thousands of dollars, and she was able to get the work done in 2 visits. The first was 2 weeks to have the tooth extracted, and the implant surgery. The second visit was a few months later, once the bone had healed and she was here less than 1 week.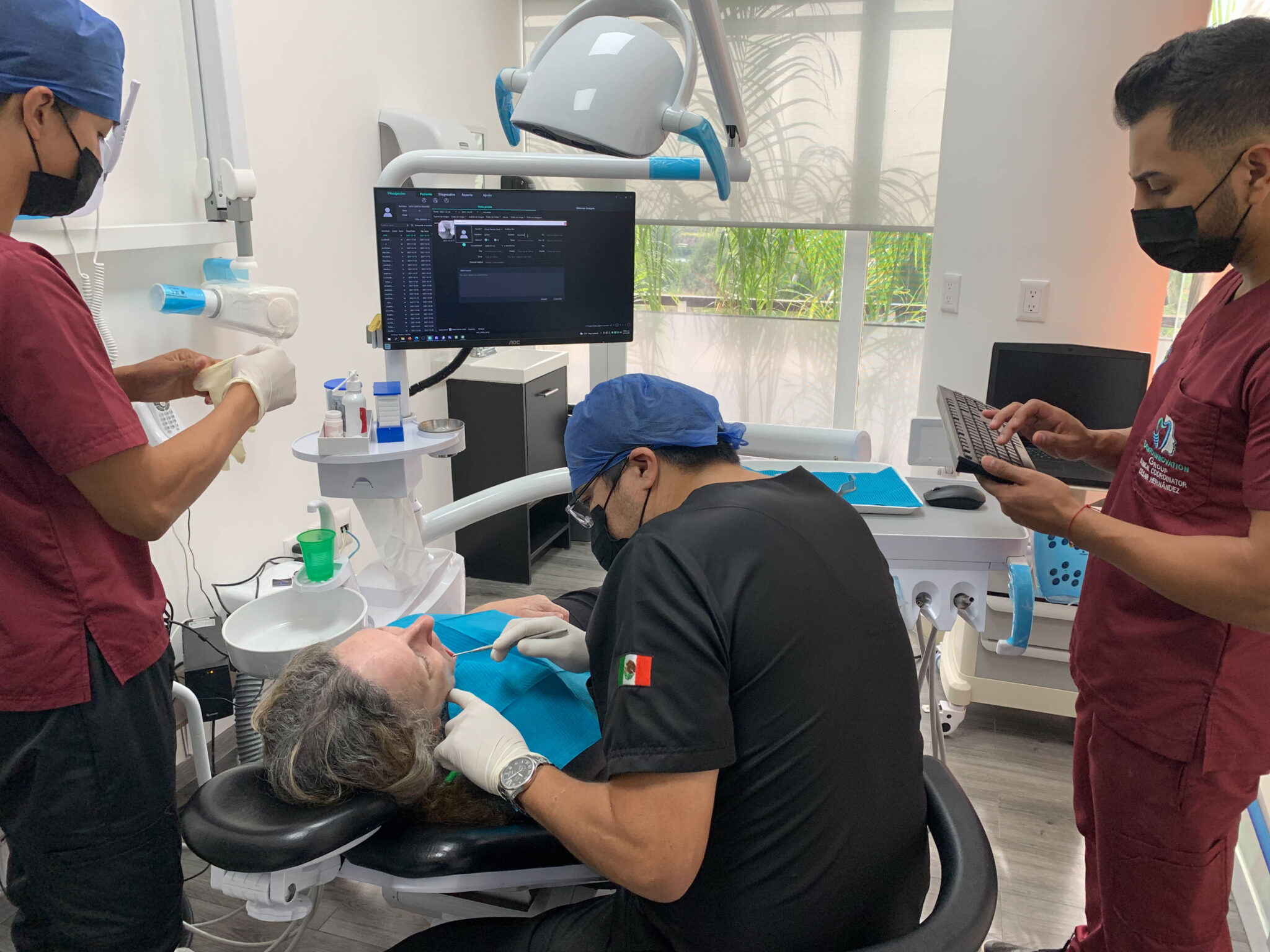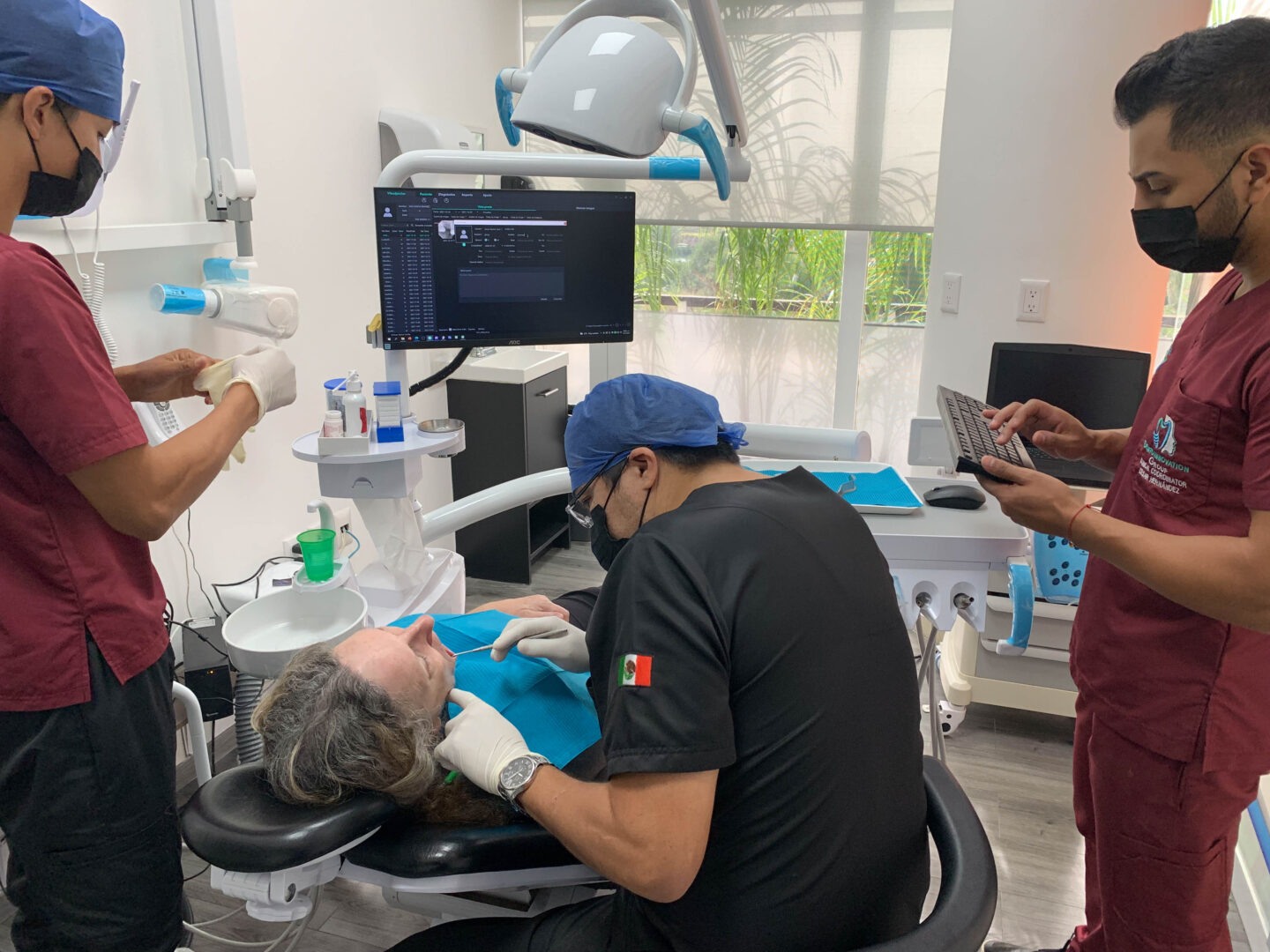 Getting Dental Crowns in Mexico
My work was more cosmetic. I hated my teeth, especially my top teeth. Because they were already very damaged we decided that dental crowns were the best way to go, rather than veneers. This is because the crowns are much more robust and will last longer. I wrote up my experience with the entire procedure that you can read here.
But to summarize.
The whole process could have been done over 2 weeks, making it the perfect procedure for dental tourism in Puerto Vallarta. You get a whole new smile while on vacation. None of the work was super painful or invasive and I was able to eat an (almost) normal diet throughout. So when you are not in the dentist, you can enjoy your time in this beautiful city!
I had several appointments to take X-rays, scans, and make molds. Then it was 3 hours to prepare my teeth for the crowns. I was fitted with some fake teeth while the crowns were being custom made for me which I ended up with for 2 weeks, but the normal time is 5-7 days. Then it was 2 hours to cement in the crowns. 2 days later I had a final check to make sure I could eat normally and everything was comfortable.
As I live close to the dentist in Nuevo Vallarta I spaced this all out over a few months. But as I said, you can do it over 2 weeks while on vacation.
Dental Work in Mexico Prices
Wondering how Mexico dentist prices compare to the USA. Well like in the USA prices vary from dentist to dentist and place to place. In tourist hotspots, like Cancun, Puerto Vallarta, and Baja Sur, you will find prices are a little higher for example compared to smaller towns and cities. This also reflects the standard of work and the fact that most of the more expensive dentists speak English. Basically, you are paying a bit extra because your dentist has taken the time to learn your language to make you feel more at ease, and he or she may also have studied dentistry in the USA.
Below you will find a list of the average prices for some of the most common dental procedures people travel to Mexico to have done. If you are quoted a price way below these prices it's probably too good to be true! If you are quoted a price way above then you are likely falling into a tourist trap dentist. Really, you want to be somewhere in the middle to the upper end. That way you know you are paying for quality dental work with a good dentist.
Average Mexico Dentist Prices
Mexico US
Crowns 200 to 600 USD / 1,100 to 2,000 USD
Implants Depending on the type and complexity of the implant
400 to 1,2000 USD / 1,600 to 29,000 USD
Teeth Cleaning 35 to 200 USD / 120 to 900 USD
Teeth Whitening 150 to 220 USD / 500 to 900 USD
Composite Fillings 30 to 125 USD / 150 to 170 USD
Extraction 50 to 350 USD / 350 to 450 USD
How to Pay for Dental Work in Mexico
So now you know how much dental work in Mexico costs, you are probably wondering how you pay for it?
Believe it or not, some insurance providers will allow you to claim for dental work done in Mexico. Most Mexican dentists however will not directly bill your insurance. If you want to use your USA or Canadian dental insurance in Mexico you will first need to call your insurance to check if you are covered. Then you will need to pay for the dental work in Mexico and claim the money back from your insurance.
While most Mexican dentists won't directly bill your insurance, most will be happy to help you complete the paperwork you need to claim the money back. Especially if you go through a dental concierge service like this one and work with a Mexican dentist experienced in working with patients from the USA and Canada.
If you can't claim back the money from your insurance then you will need to pay for the dental work upfront. All dentists will accept cash or card as payment. Make sure you know what you will need to pay and when before you begin your treatment.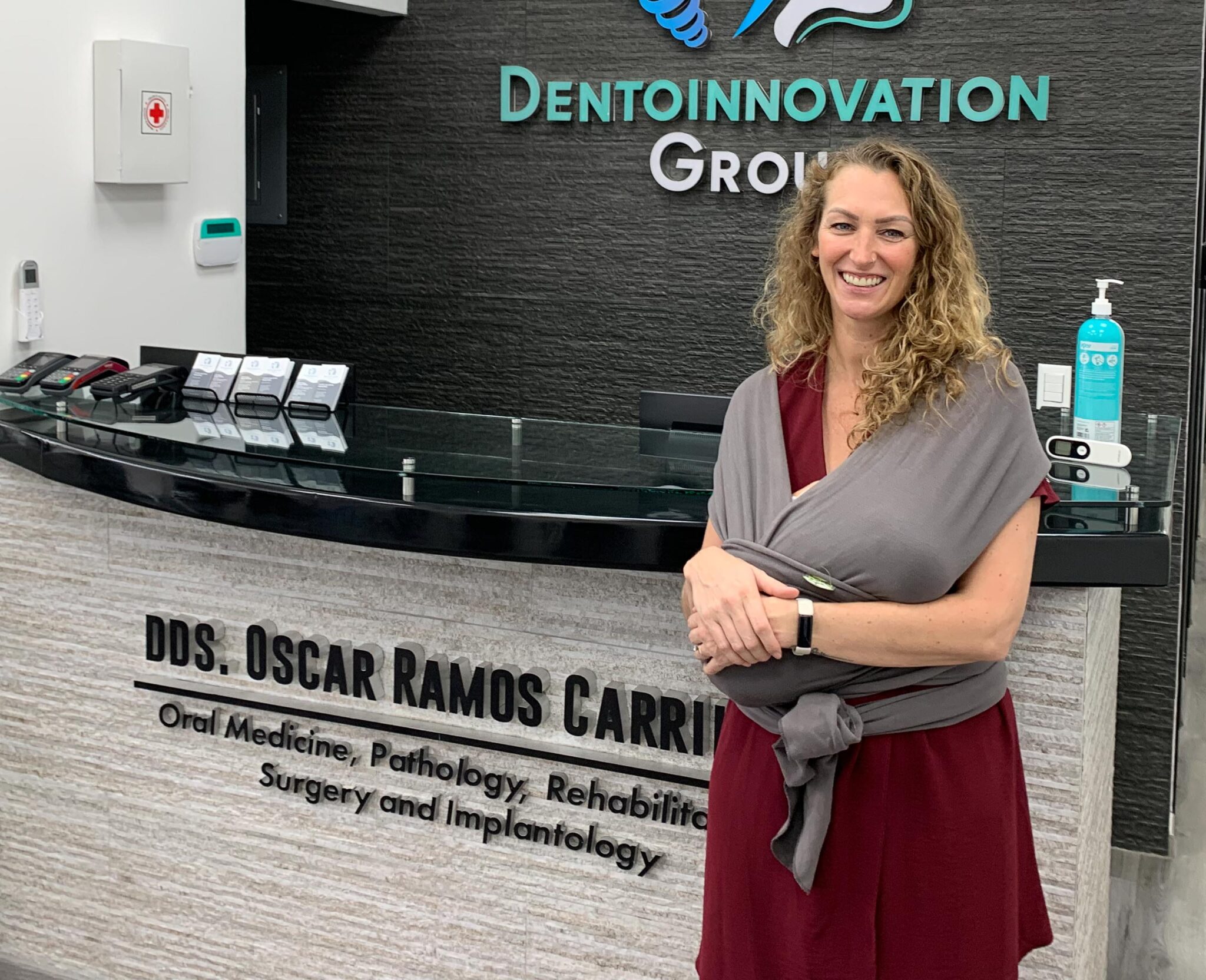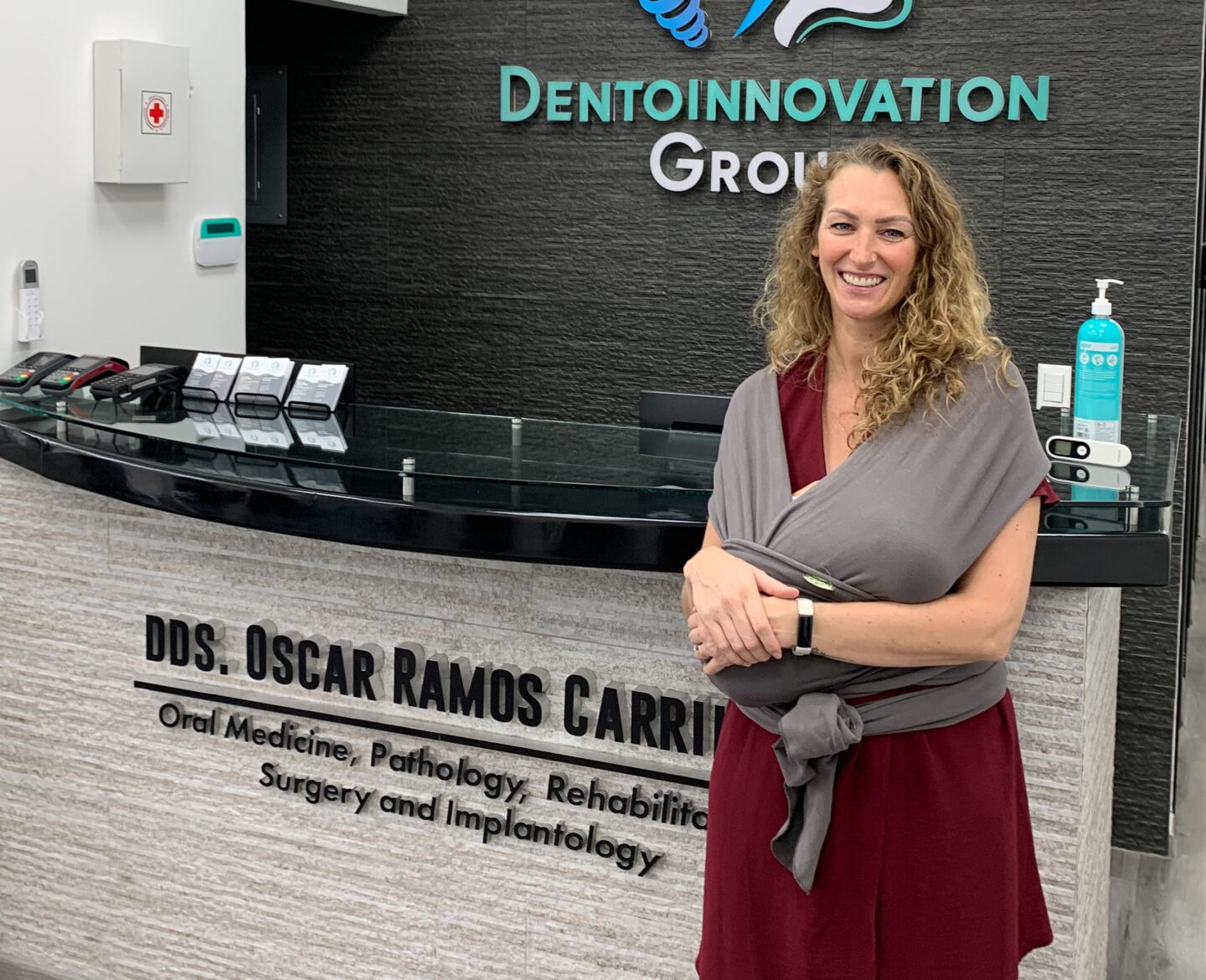 Puerto Vallarta Dental Tourism, Is It Worth It?
All you need to do is look at the prices to make that decision. The dental work I had done in Mexico cost $3500 USD. To have this same work done in the USA would have cost triple that, at least!
Getting a dental implant in Mexico my mom spent a total of $3000 and had 2 vacations in Mexico with her daughter. To get the same work done in the USA would have cost her just over $5000 USD.
So in my opinion, yes Puerto Vallarta dental tourism is totally worth it!
Top Tips for Choosing the Right Dentist When Considering Dental Tourism in Mexico
So, now I've convinced you that dental tourism in Mexico is worth it, I'm going to give you some top tips to help you avoid getting caught out by substandard dentists as I did!
Use a dental concierge. This is one way of making sure you get a really good dentist in Mexico. If a dental has a concierge service, or works with one then you know that they are already working with other tourists. AKA they have good standards and will either be able to communicate with you in English or they will have a translator. A dental concierge service will also take all of the stress out of the experience for you. They can pretty much arrange everything for you from booking your appointments to arranging your airport pickup and accommodation. They can even make sure you have a private chef cooking you special meals you can eat after your work has started.
Get a recommendation. This is probably one of the most important things you can do, get a recommendation from someone you trust. Or if ou don't know anyone personally posting in Facebook groups or othe online forums can be a great way of getting personal recommendations. Of course, my personal recommendation is Dento Innovation, because I have personally been there and can attest to their work. I've already recommended several friend and family members there and they have all been very impressed too. My fist experience in Playa del Carmen I did not get a recommendation. I just went with a cheap dentist I found on my own. BIG mistake.
Check reviews. Even after getting a personal recommendation you should combe the internet for reviews. It goes without saying really. If you are going to get yourself on a plane and travel to another country to get dental work done by someone you have never met, you want to be as sure as you possibly can that they are an amazing dentist with a high standard of work and excellent track history.
Deciding where to go. Before deciding where to get your dental work done in Mexico you are going to want to look at flights. Dental tourism in Puerto Vallarta is the best choice for many as there are cheap direct flights here from many destination in the USA and Canada, especially from places like Texas. If however you live in Miami or somewhere on the East Coast, then Cancun is probably a better option. No point saving all than money on dental work and then spending a small fortune on flights! Of course it's not just about the flights, you also want to choose somewhere you would actually like to visit. You are likely gloing to need 2 weeks. But out of that 2 weeks you will only have a handfull of appointments. So you will have plenty of free time to explore.
Set up a zoom call consultation. If you still have doubts then ask your chosen dentist if they can do a video call consultation before you book those flights. This way you can meet face to face and it will hopefully ease any final fears you may have holding you back.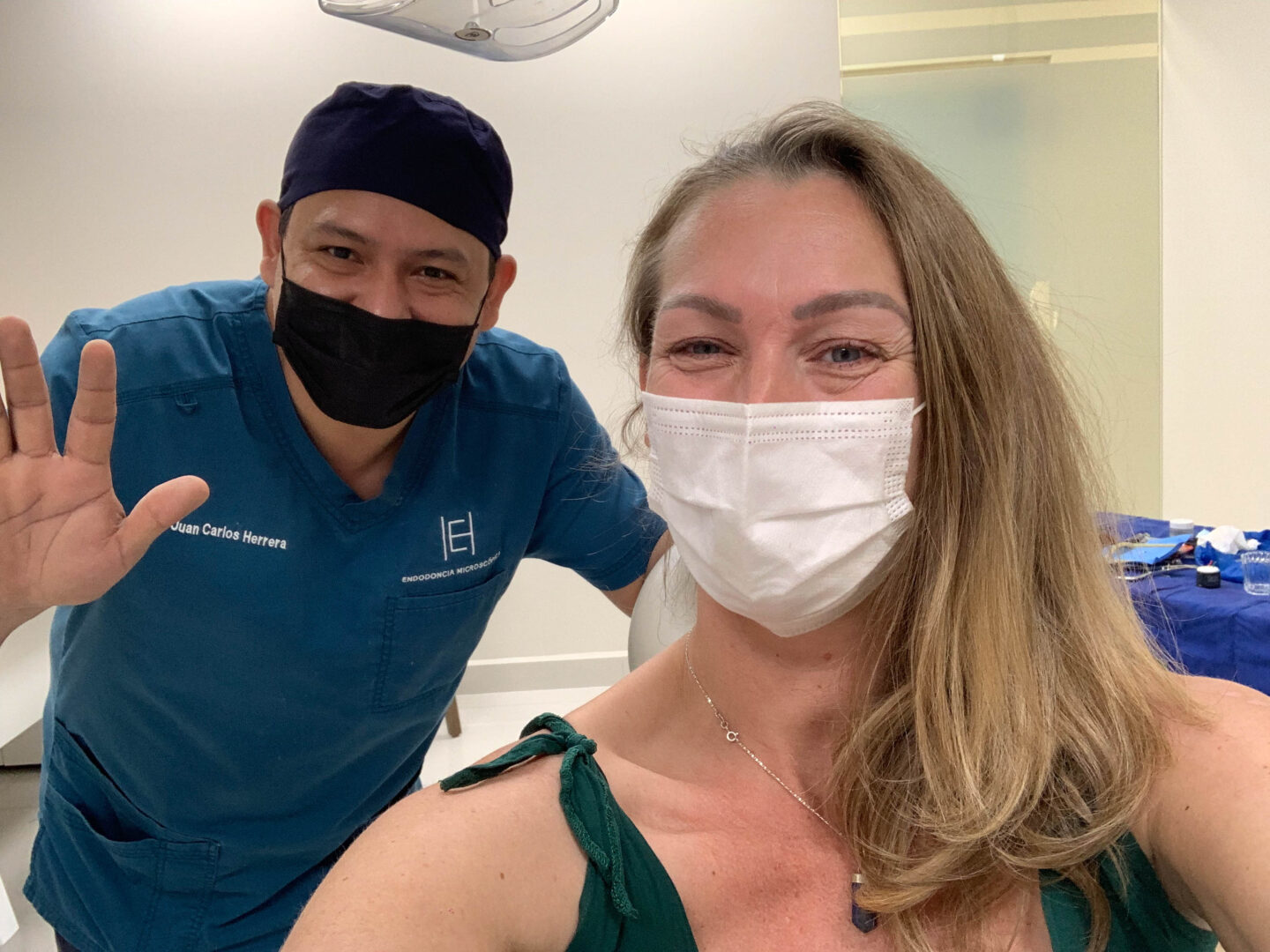 Final Thoughts
I really hope in this article I have provided you with some clear information to help you decide if dental tourism in Mexico is for you! Of course, I personally recommend Puerto Vallarta dental tourism over other places in Mexico. Well, Nuevo Vallarta actually as that's where Dento Innovation is based.
For a no-obligation consultation, you can contact Dento Innovation directly using the form below. If you would like a little help organizing your dental tourism trip to Mexico check out the Mexican Concierge who works directly with Dr. Ramos at Dento Innovation.

Any questions? Contact me or leave me a comment below!