The first time I visited Limassol was way back in 2004 and then again in 2011. Limassol has always been one of the best places to holiday in Cyprus and on my recent visit I was blown away by just how much it's come on and especially about how many things to do in Limassol there are.
Limassol is the second largest city in Cyprus and one of the most popular locations for international tourists, ex-pats, and Digital Nomads alike. Whether you are visiting Cyprus as a solo traveler, with your family, or with a group of friends. In Limassol, you are never going to be bored.
In this blog post, I've outlined some of my personal favorite things to do in Limassol Cyprus. If you are looking for the best restaurants in Limassol or where to stay in Limassol I also have posts to help you choose.
Wander The Streets Of The Old Town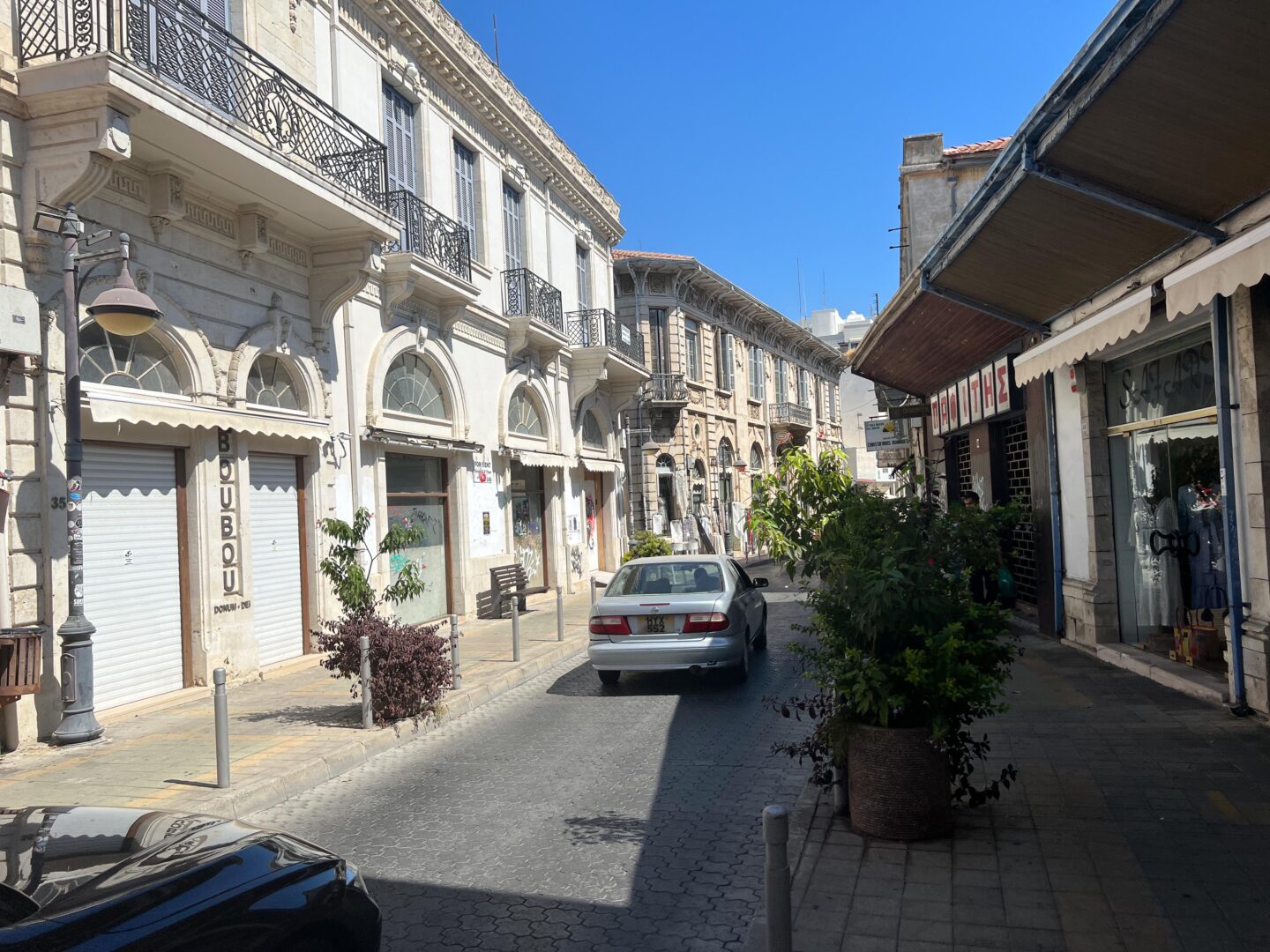 Limassol's history can be traced back as far as 2000 BC which is when the original city is believed to have been formed. That's one heck of a long history.
So it goes without saying that no visit to Limassol is complete without a trip to the Old Town. Which is where you will find the Castle and medieval museum. It's also my favorite area in Limassol with its narrow winding streets and interesting architecture. The Old Town in Limassol has so much history and charm you can't help but be won over by it.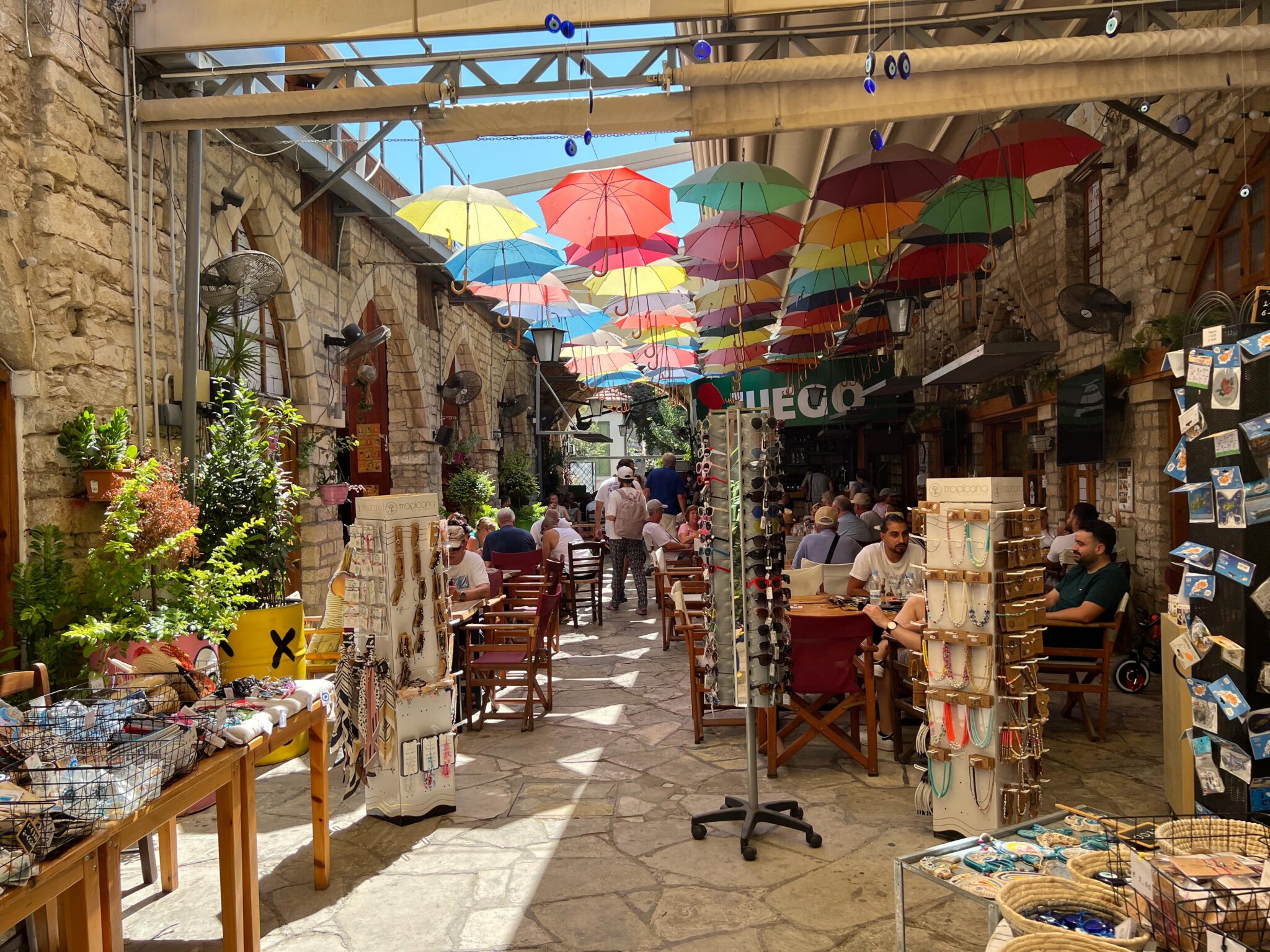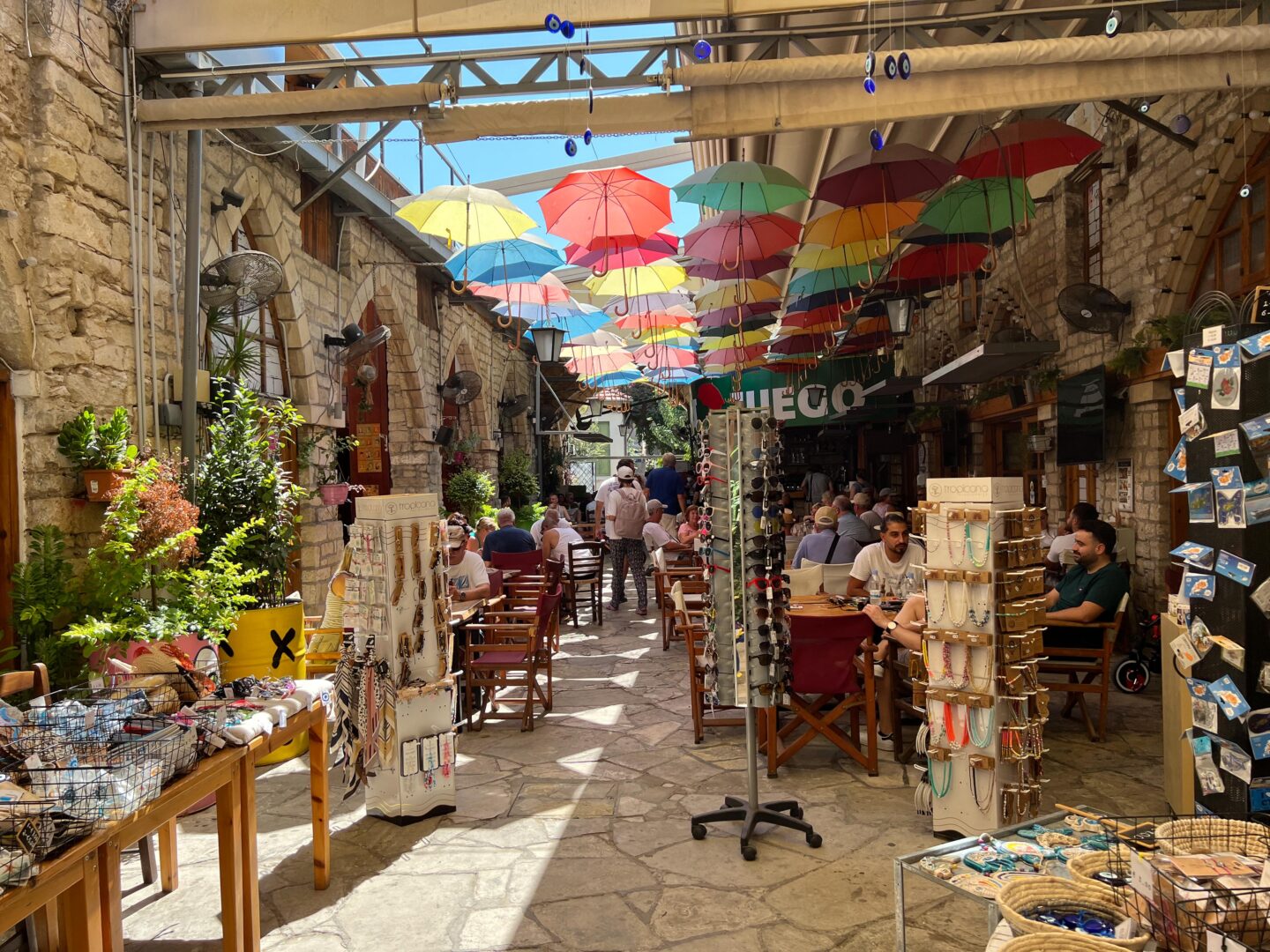 Limassol Old Town is full to the brim with cute shops to buy gifts and souvenirs as well as clothes shops and some of my favorite restaurants in Limassol.
One place you can't skip when visiting Limassol's Old Town is the Castle and Medieval Museum. The museum is set over 3 floors and tells the story of the historic development of Cyprus from the 3rd to 18th century AD.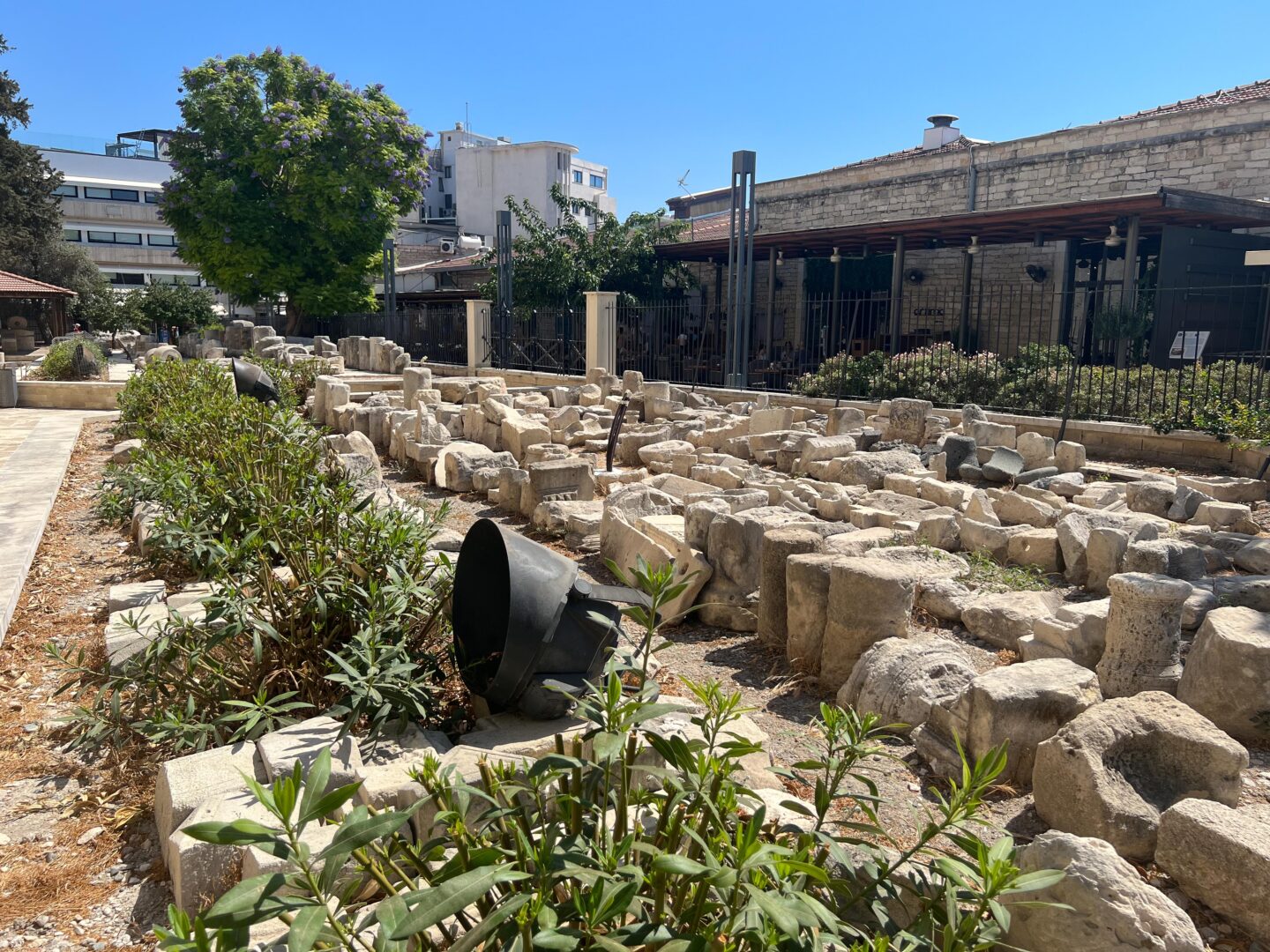 The entry price is 4.50 Euros and it's open Monday – Friday from 08:00 to 17:00, Saturday – from 09:00 to 17:00, and Sunday – from 10:00 to 13:00.
Once you have had your fill of shopping and history I'd recommend eating either at one of the restaurants in Medieval square (I recommend Artima Restaurant just behind the castle as the food and service are incredible). Or wander across the road to the old port where you will find a beautifully developed cosmopolitan center with an abundance of restaurants and bars that come with a view of the port.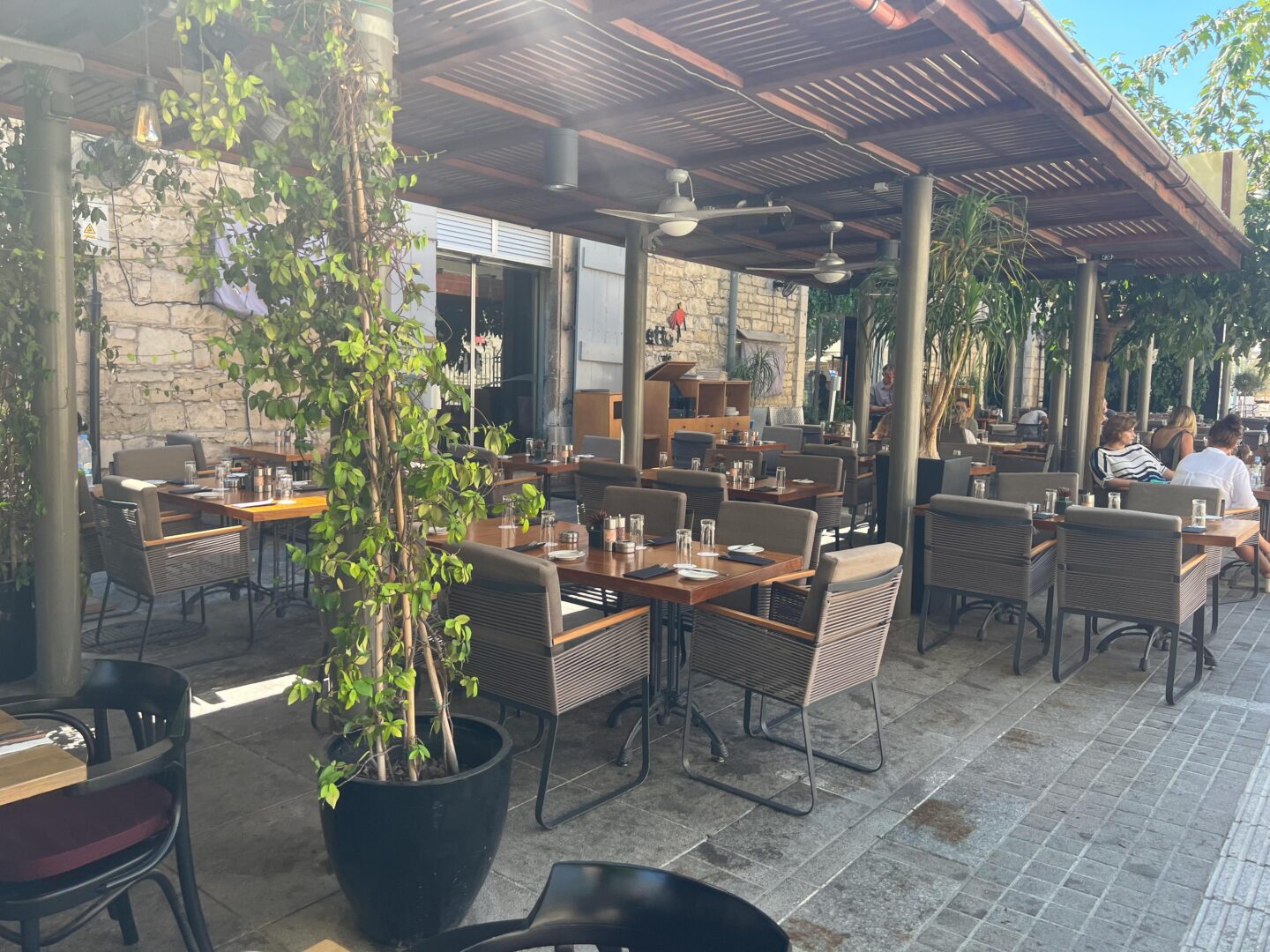 If you have the time it's definitely worth taking a guided tour of Limassol Old town as you can easily miss a lot of the historically important buildings and churches that tell a rich tale of Limassol's past and present.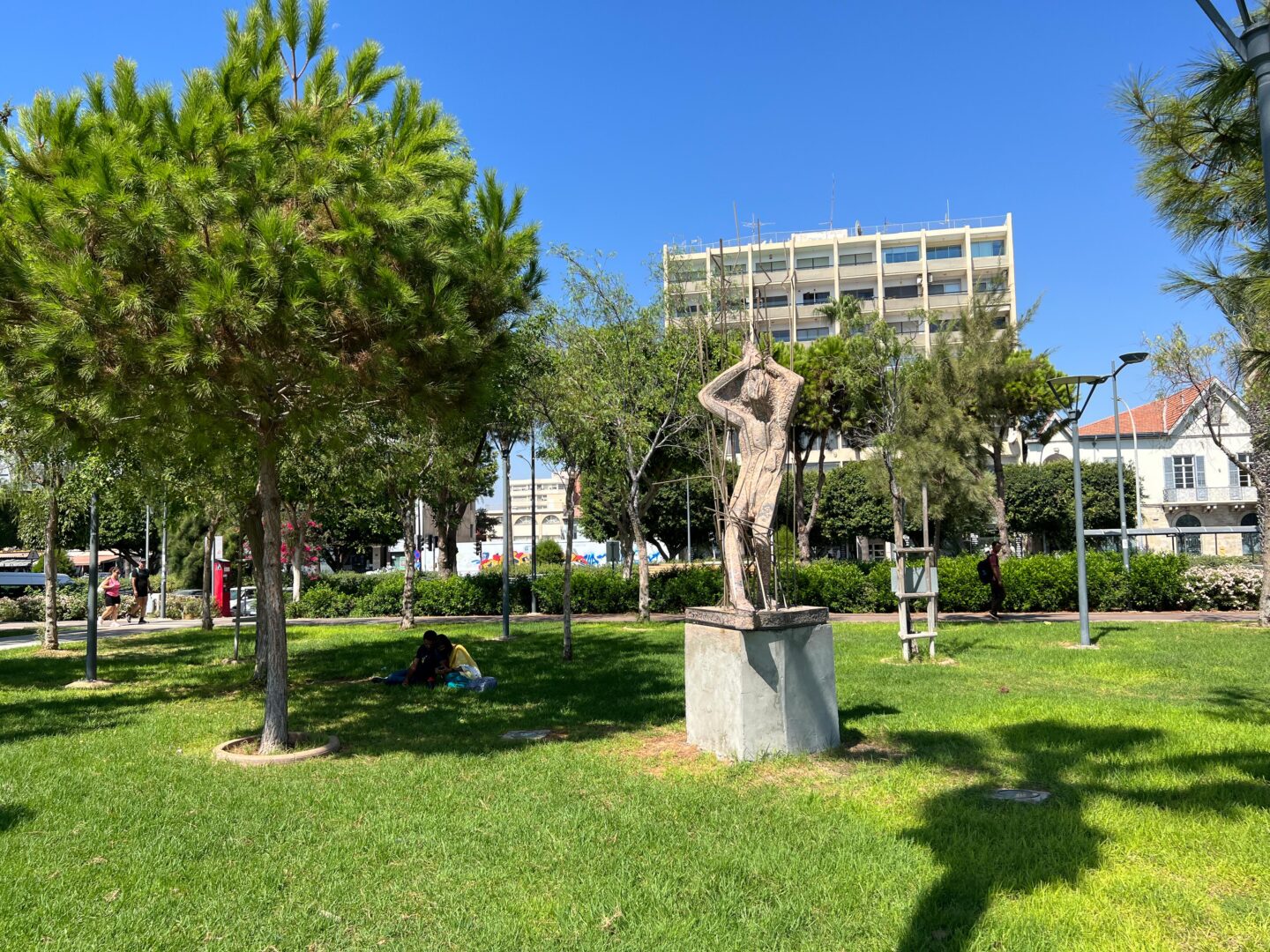 I love walking the seafront in Limassol. It's what makes it really stand out as the top destination to visit in Cyprus for me. It's fresh and modern and has something for everyone.
The best time to walk the path is in the morning or around sunset if you want to avoid the heat. But outside of the blisteringly hot summer months you really can enjoy the path at any time of the day.
As well as stunning sculptures by Cypriot, Greek, and international artists, you will find plenty of things to see and do along the walk. You can relax and enjoy a coffee in one of the coffee shops, get in some exercise jogging, ride your bike, or use the free outdoor fitness equipment. Or you can simply pitch a blanket on the grass and enjoy a picnic.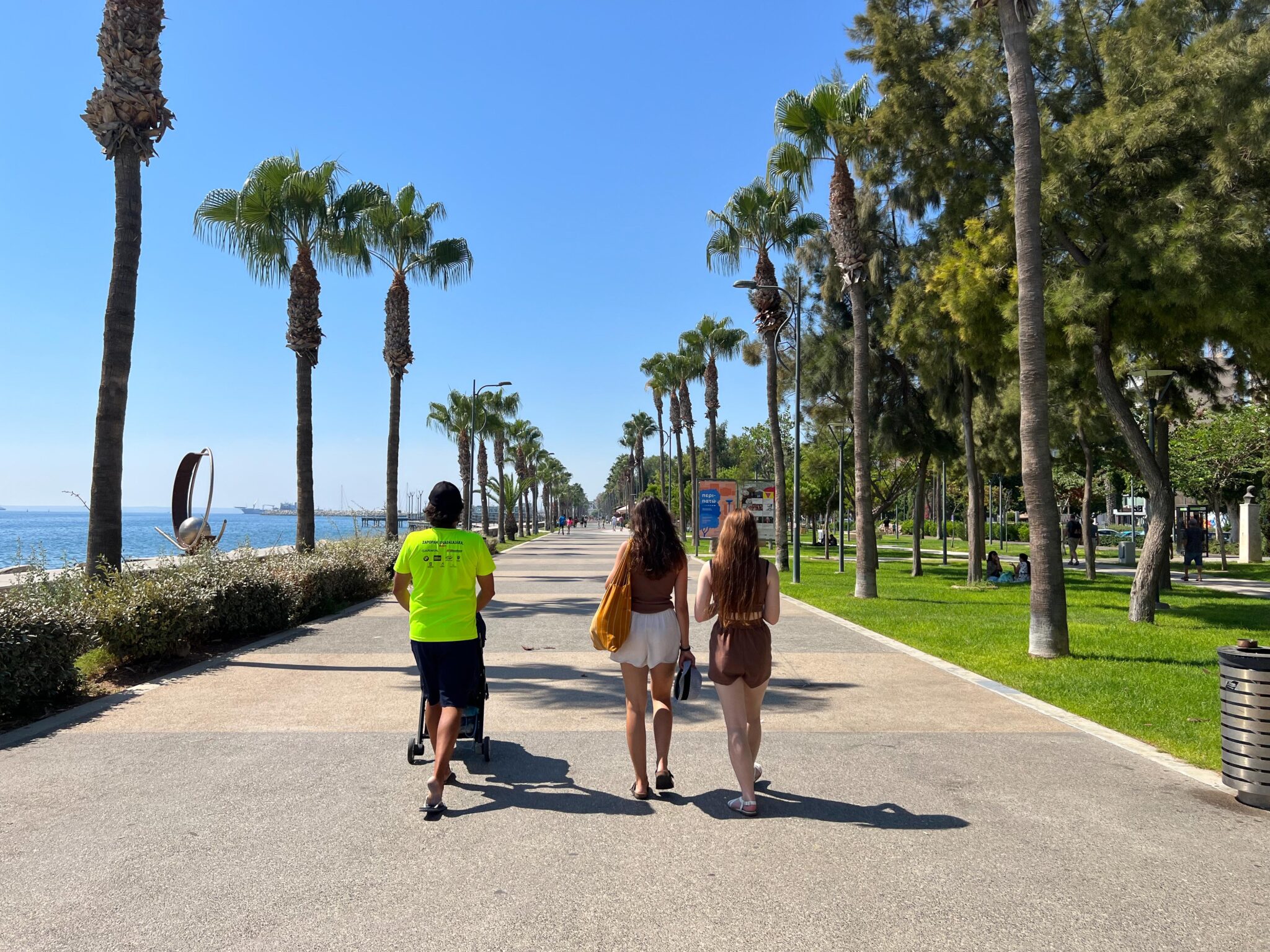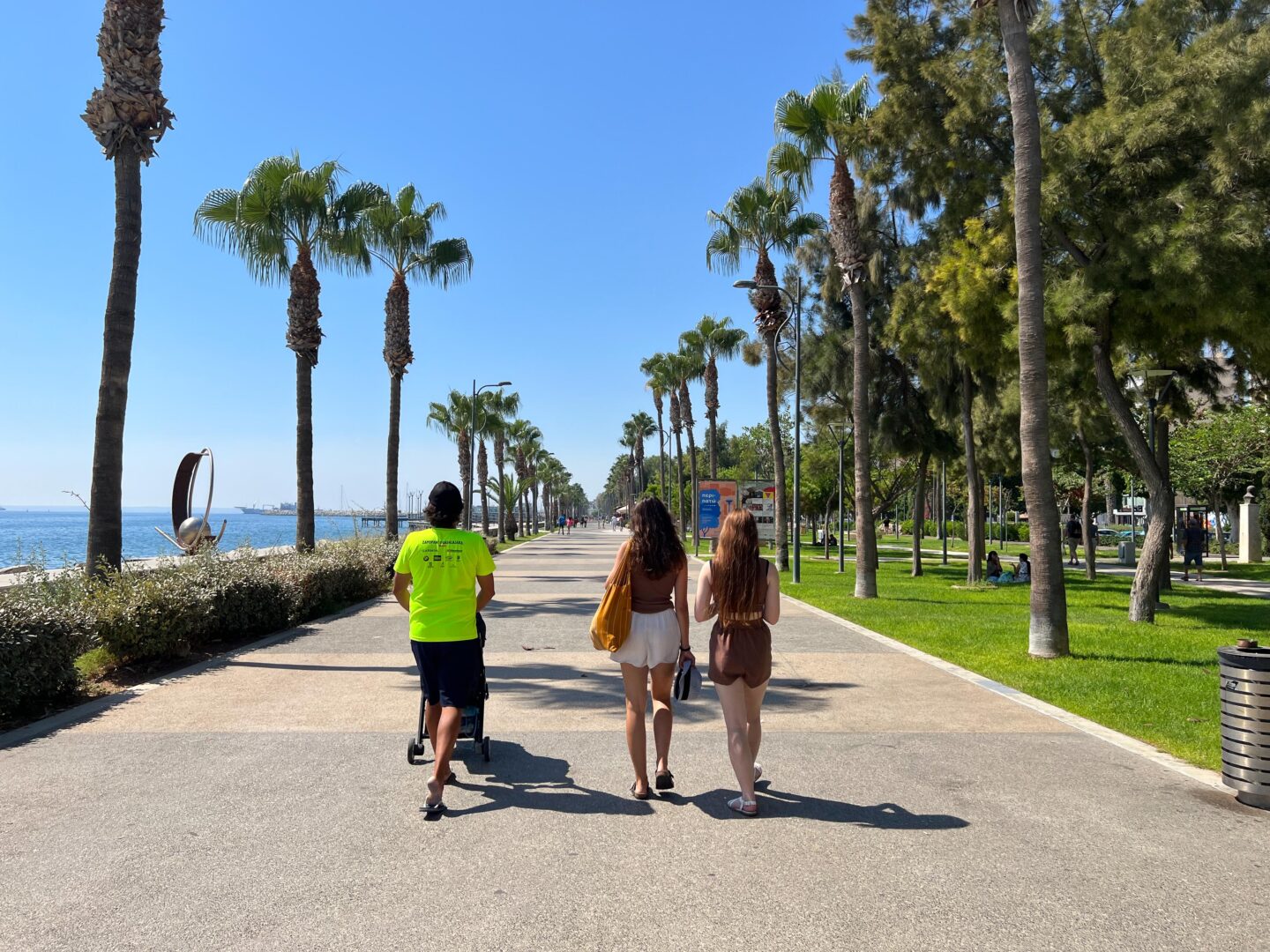 I normally drive into Limassol and I'll park in one of the car parks and then walk along the seafront to the old port and old town, have lunch and then walk back.
Go Scuba Diving In Limassol
When I first booked to go scuba diving in Limassol I did question if it was the best idea as you mostly hear that scuba diving in Cyprus is all around Aiya Napa. Well, I was super impressed with the diving in Limassol, especially the wrecks. If you want to experience some of the most impressive wreck diving in the world then you need to come diving in Cyprus.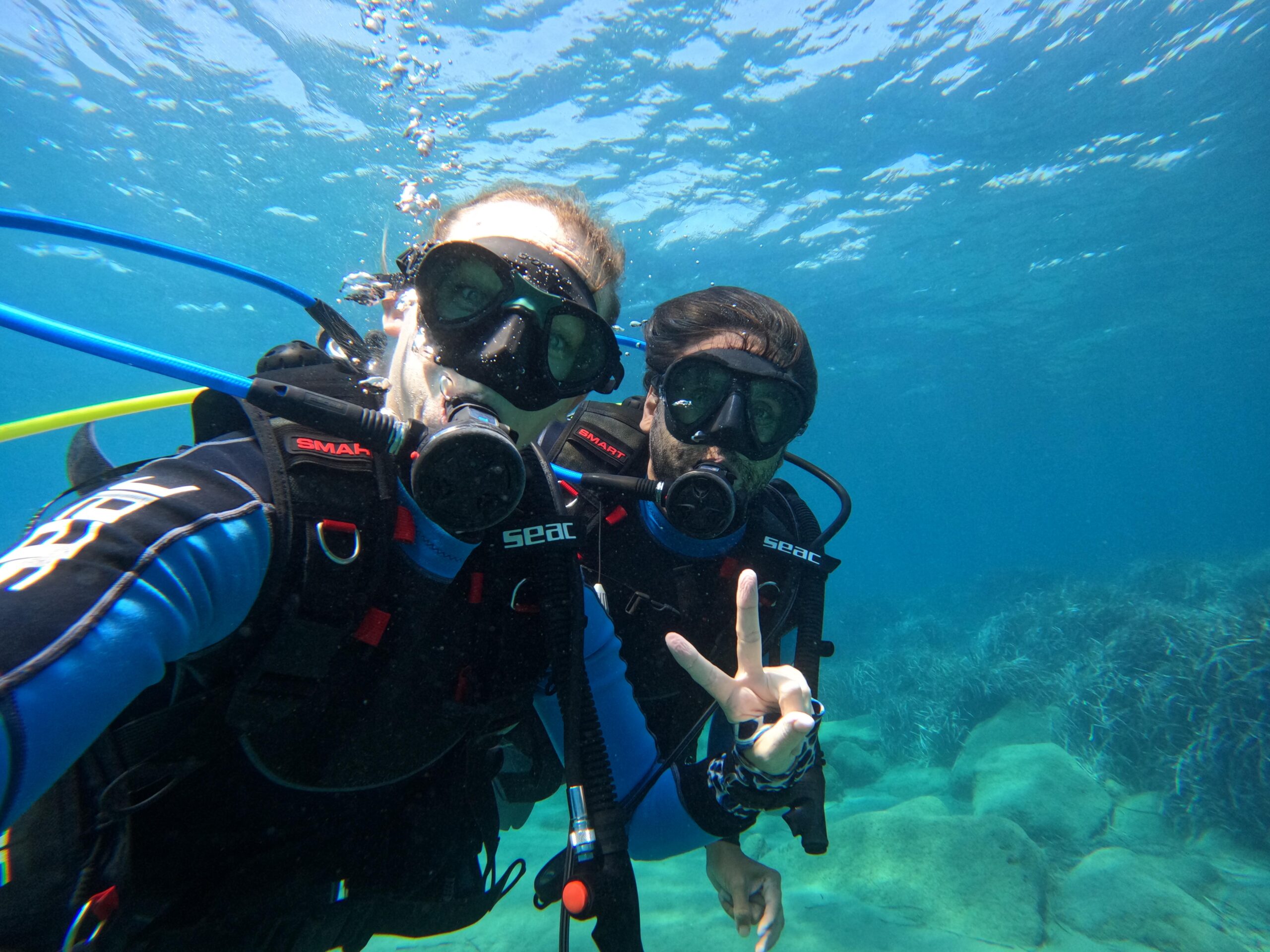 You can read my full review about scuba diving in Limmasol here, but in short, if you are a certified diver Limassol has some awesome dives, and the company I recommend booking your scuba diving in Cyprus with is Blue Thunder Diving.
They are a Cypriot family-run business and they really looked after me on my first dives after having my baby. They have well-maintained equipment, an impressive dive shop, and a seriously cool spacious dive boat.
And the best thing is they can actually take you to dive in MUSAN (the underwater museum) and other top diving spots in the north of the island. This means you can be based in Limassol and still enjoy diving at all the top locations in Cyprus with the same company.
Visit The Cyprus Motor Museum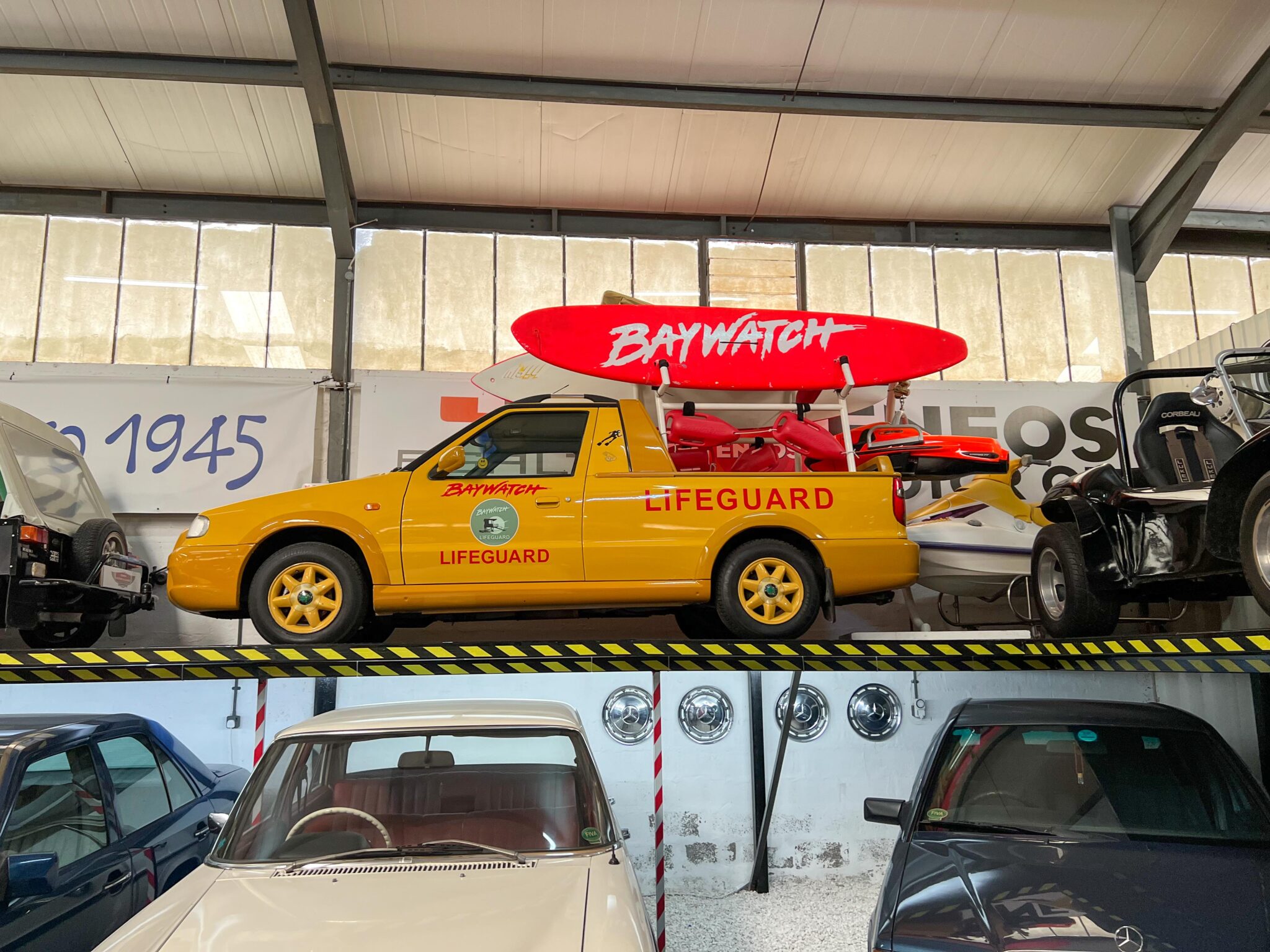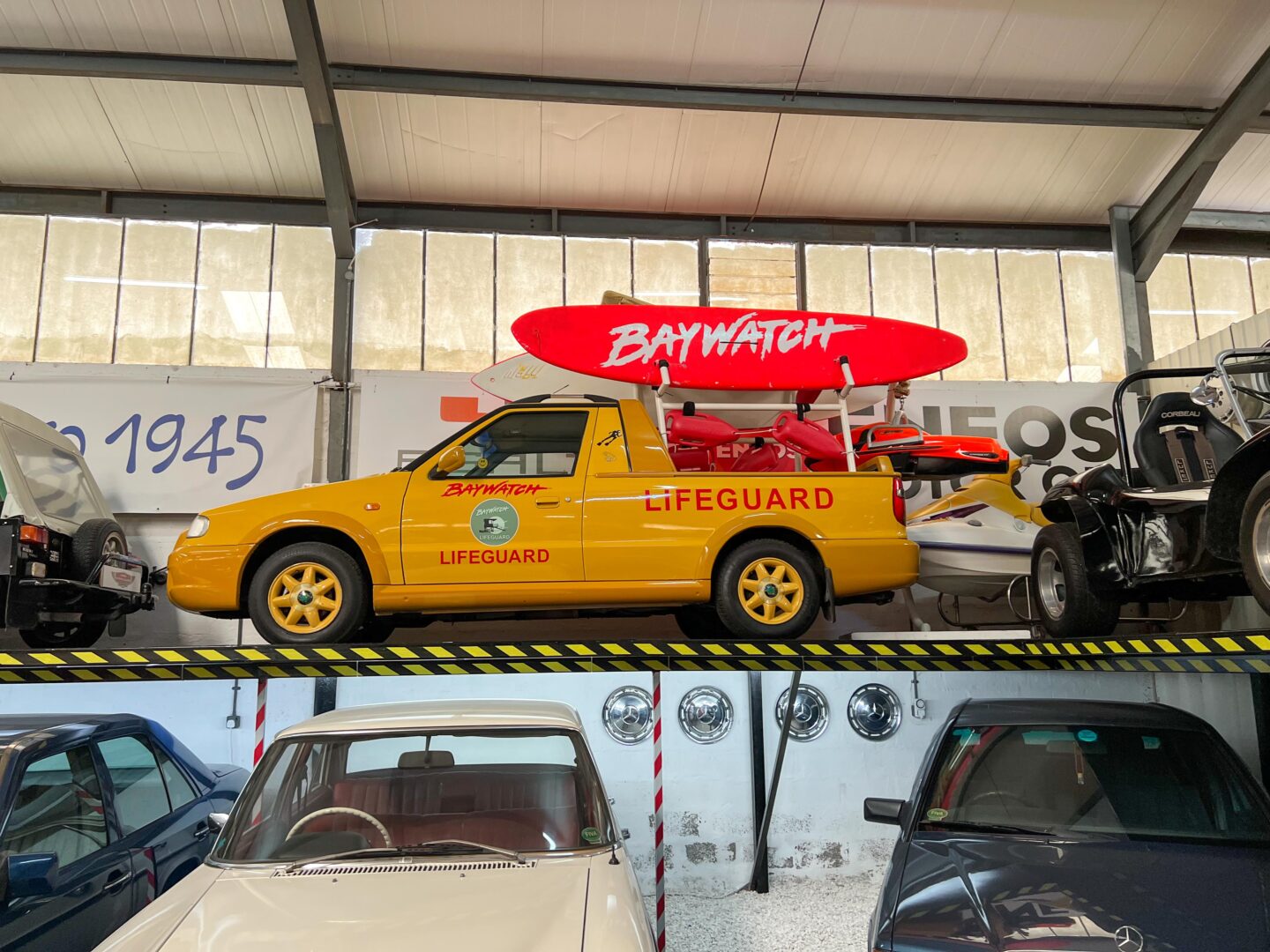 I must admit I wasn't overly excited about visiting a Motor Museum on my trip to Limassol. But my husband loves cars so I went along with it. Well, I was wrong. It was actually super interesting. The Cyprus Motor Museum in Limassol is actually a private car collection owned by a well-known Cypriot Rally Car driver Dimi Mavropoulos, a Cypriot legend in his own right.
Highlights of the Cyprus Motor Museum for me were the last ever Mini to be made, the classic cars from Titanic, one of the cars from the Baywatch movie, a Beatles Vesper, and of course Mr Beans car.
It's well worth visiting, especially on a rainy day.
Do a Wine Tour in The Commandaria Region
Can you believe after 6 years of being a travel blogger it was in Cyprus that I did my first-ever wine tour? I'm not a drinker, even before spent 9 months alcohol-free while pregnant I'd all but stopped drinking alcohol. So when I was asked to do a wine tour in Cyprus I was hesitant, it's just not my thing.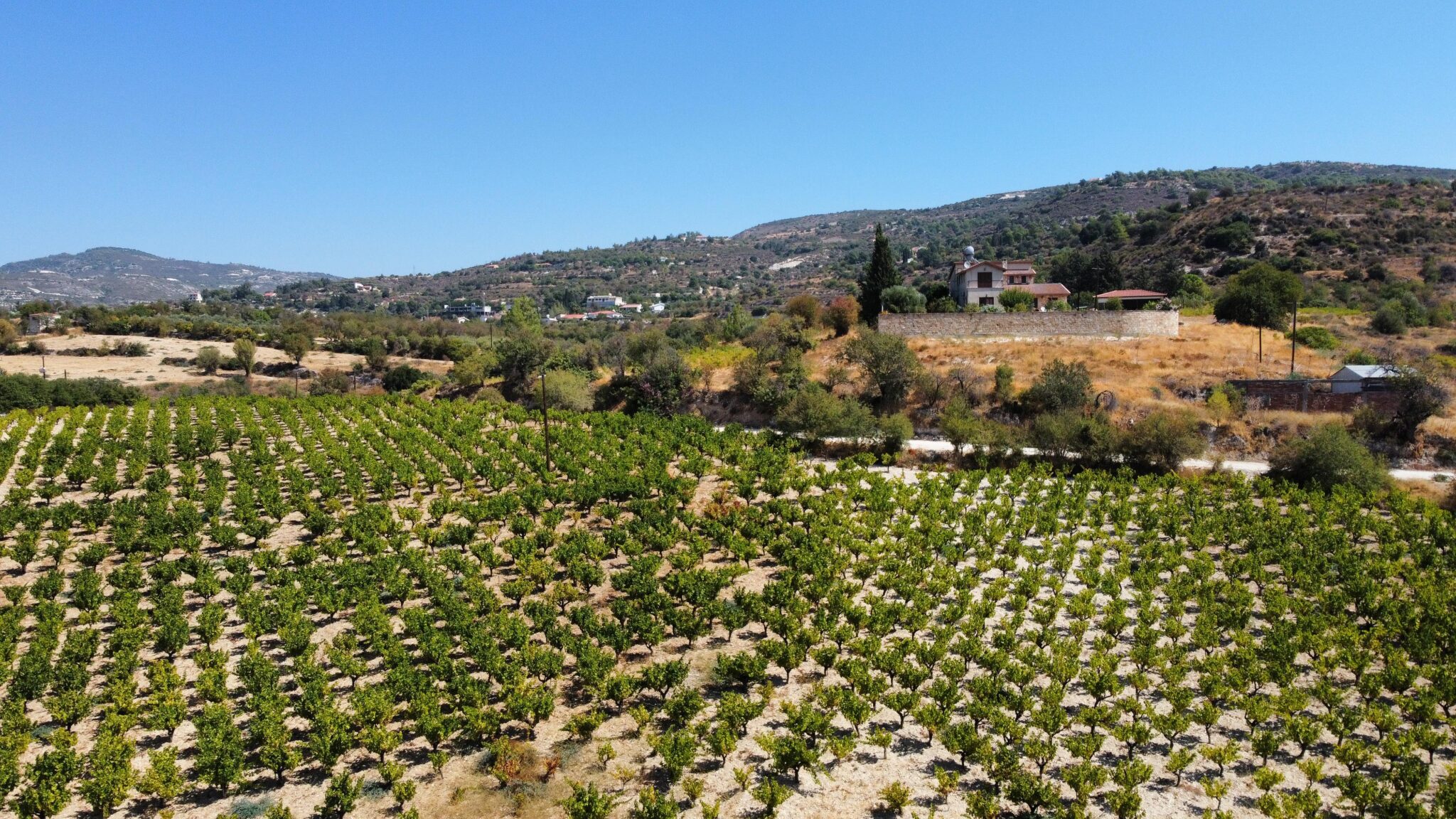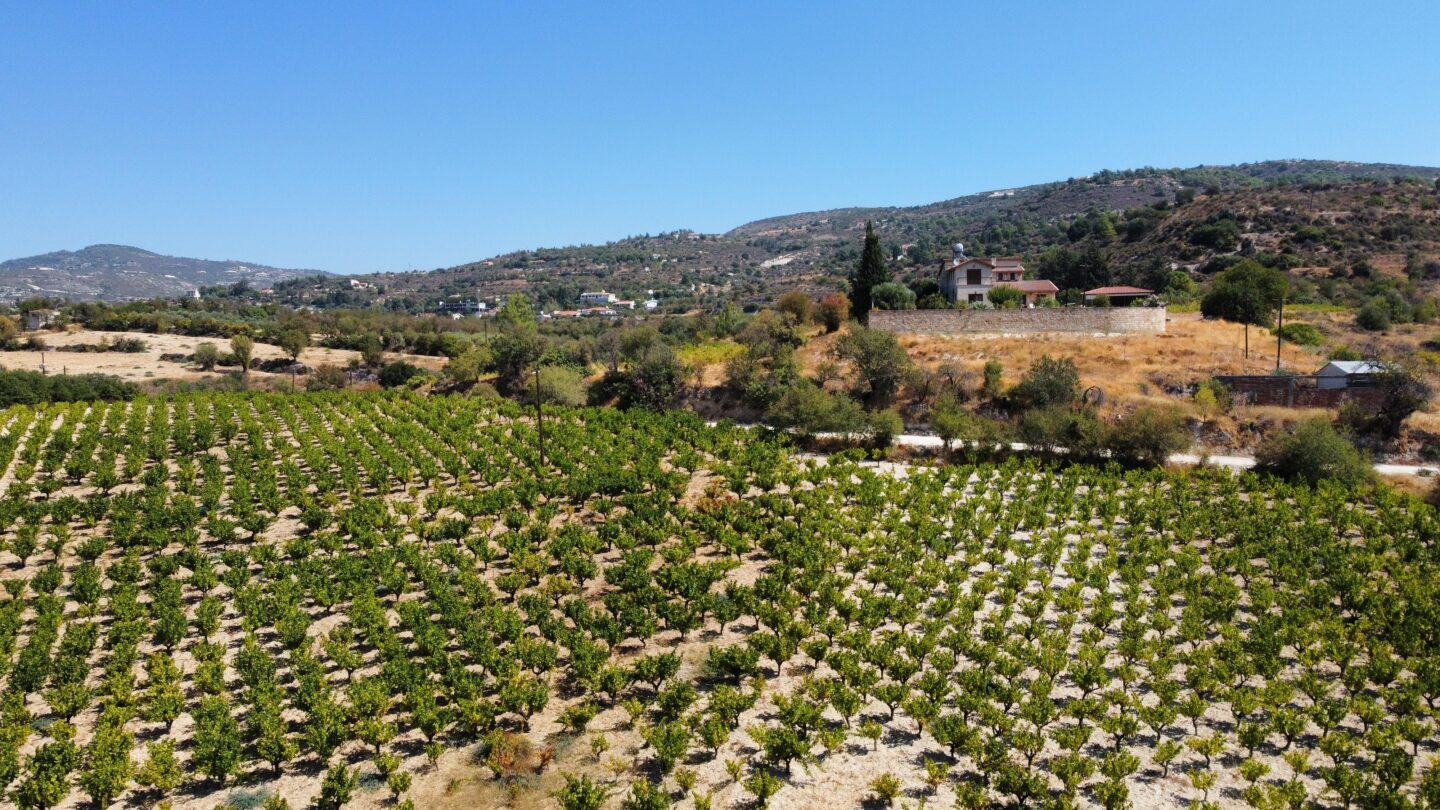 However, I really enjoyed it and it was fascinating. I honestly learned so much, and I didn't need to be knocking back bottles of wine to enjoy it. I actually did the tour with the whole extended family (husband, baby, and 2 teenagers) and we all really enjoyed the day.
Commandaria is the oldest manufactured wine in the world and it became popular in the middle ages. It's a sweet dessert wine made in the Commandaria region of Cyprus. Like Tequila can only be produced in the state of Jalisco in Mexico, Commandaria can only be produced in the Commandaria region of Cyprus. To be able to use the name Commandaria you have to follow strict guidelines and get a license, and follow strict quality controls.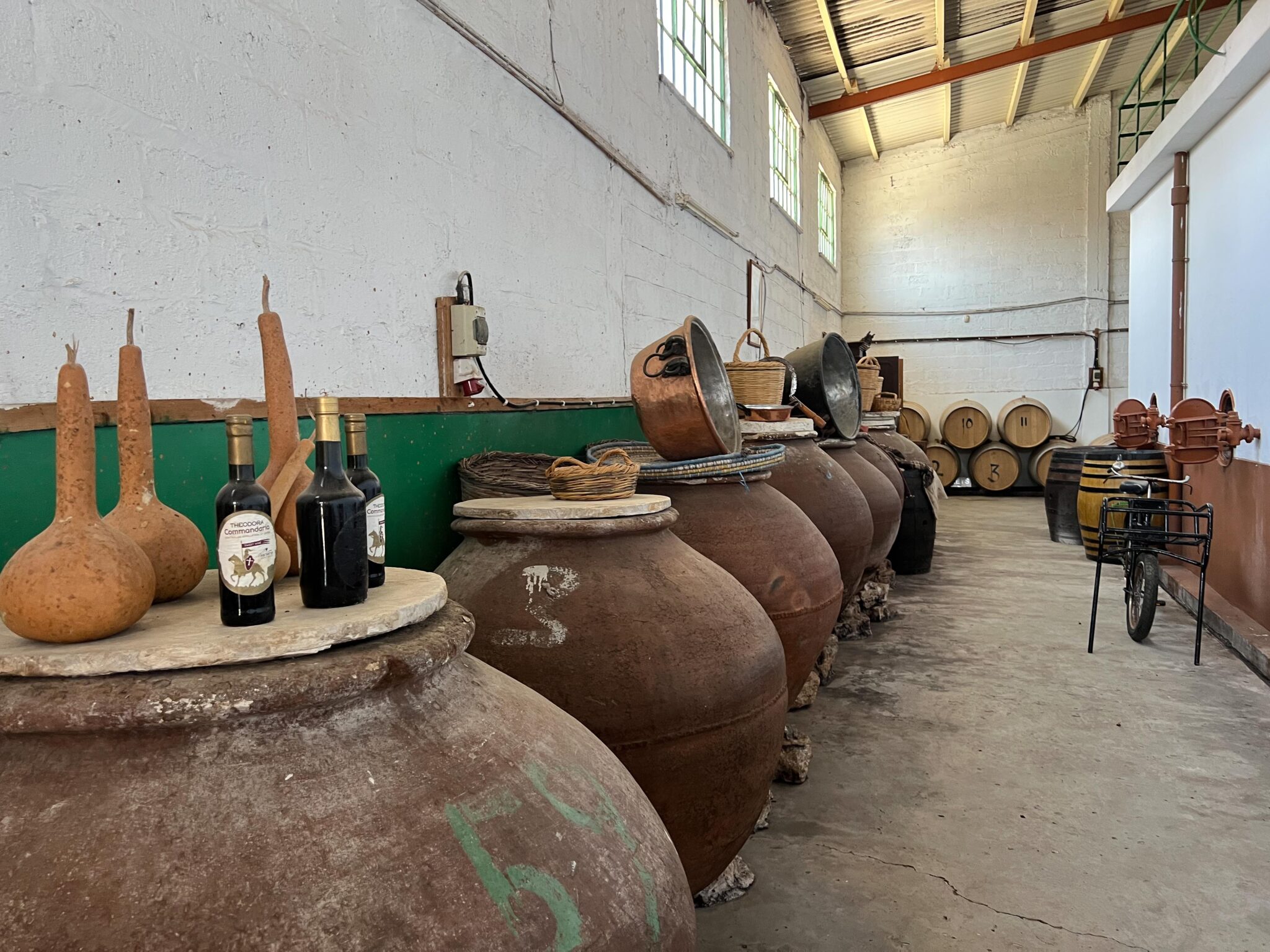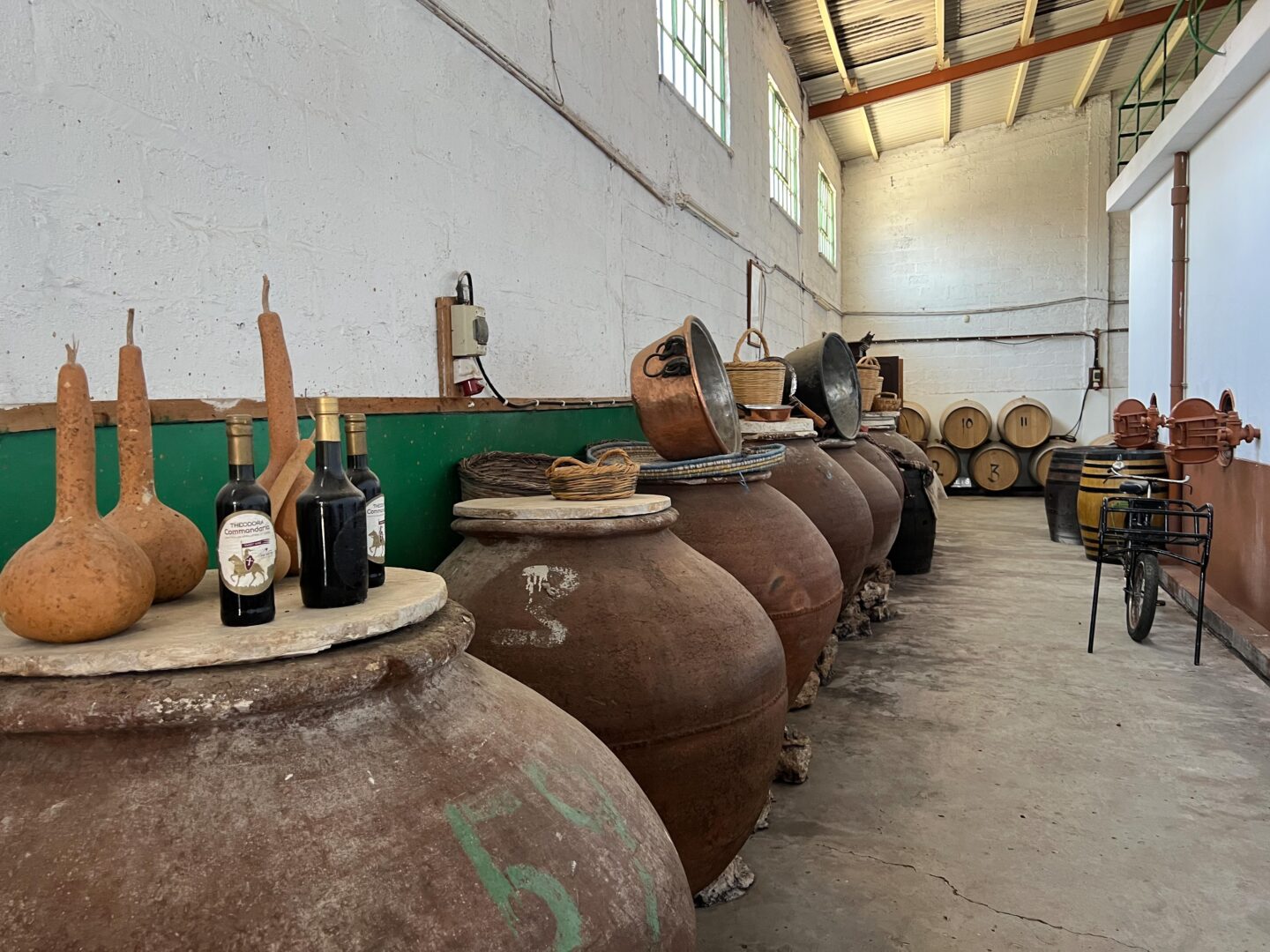 I've written a full review you can read here, but to summarize we took a tour to several of the villages that have the license to produce Commandaria. All are family businesses with a long history of production. Some of them are small one-person operations, while others are more professional with modern equipment and large-scale productions.
The tour takes you through several villages to sample wine from each village. You learn all about the ancient process, the families who make the wine, and the impact this wine has on the area. At the end of the tour, we finally ate our first Meze in one of the villages which were incredible.
Even if you aren't a wine lover. I strongly recommend doing a Commandaria Wine Tour.
Take a Boat Trip
What better way to spend a day in Cyprus than on a catamaran sailing around the crystal clear waters of the Mediterranean Sea?
You can choose a private, public, or even a fishing trip for your day on the water. Obviously, the private and fishing trips have much smaller boats with the group trips being on very large catamarans. Boarding for the group trips starts 30 minutes before departure, so I'd recommend getting there early to ensure you get a great spot on the boat, especially if you are visiting during the peak summer months.
All cruises depart from the Old Port. If you have a car there is a large car park right next to the port so it's very easy to get there.
Most cruises go towards Ladies Mile Beach and include at least 2 swimming stops, drinks, and lunch. Although do check the prices as some of the cheaper boats don't include anything.
Relax On The Beach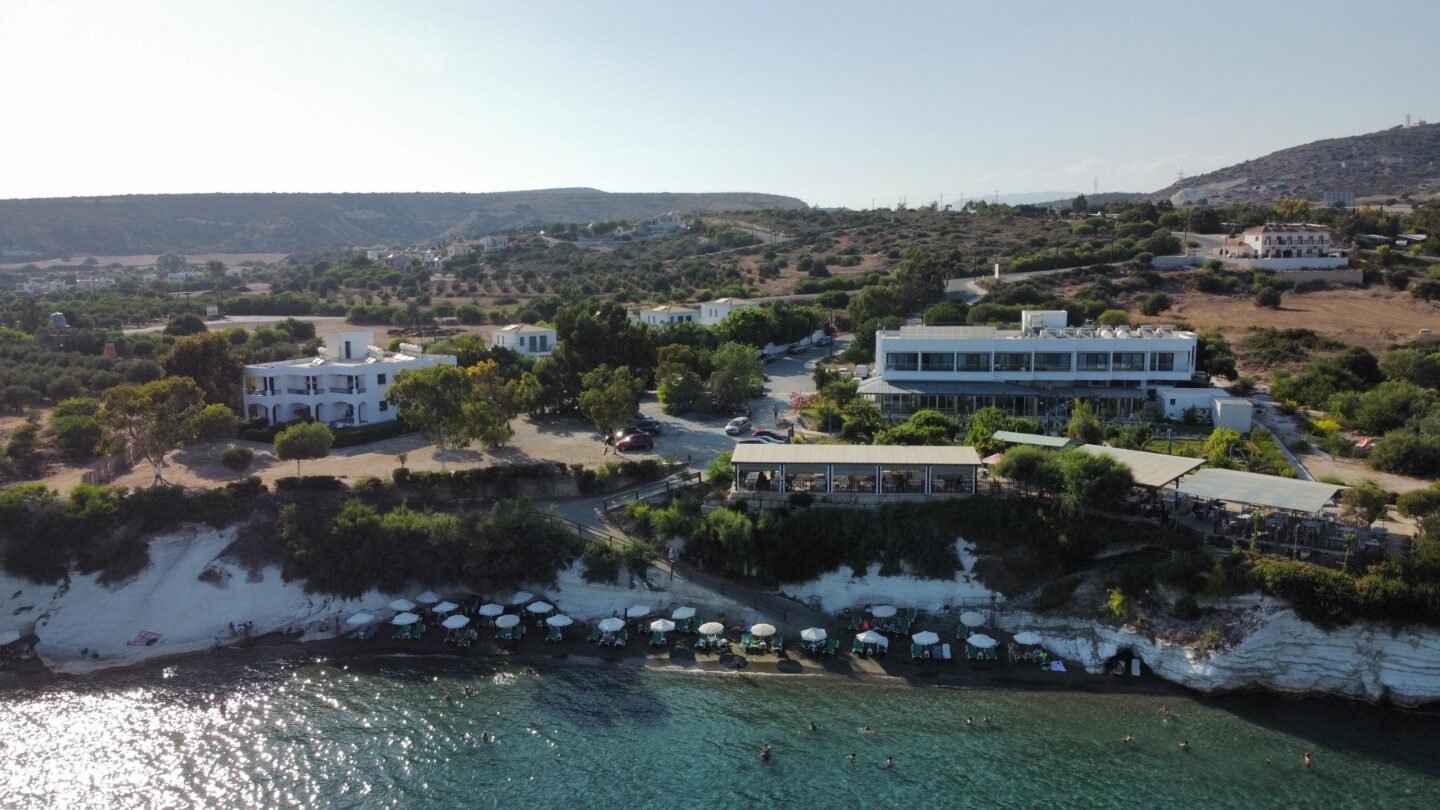 Cyprus is one of the most laid-back and chilled places I've ever lived. And I've lived in many places! It was hard for me to adapt to this slow-paced Island life at first (which is saying something as I came from living in Mexico which is pretty chill anyway). But once you relax into the swing of it, it's a nice place to be at.
Beach time is important, and Limassol has some of the best beaches on the Island so you need to plan some relaxing on the beaches of Limassol time. I've written a whole post on my favorite beaches in Limassol you can read it here.
But to summarise here are my top Limassol beach recommendations:
Columbia beach (more of a cosmopolitan vibe)
St. Raphael Resort beach (great for families with lots of water sports and activities available)
Governor's beach (Small but nice, it's family-friendly has a nice restaurant and quite unique thanks to the white rocks)
Marina Beach (This is the beach at Limassol Marina so ideal if you don't have a car)
Kourion beach (this is for the more adventurous travelers. Here you will find surfing and paragliding)
Lady's Mile (This is the beach the boat trips head towards, it's a family-friendly beach).
Thank you to Limassol Tourism for making this possible. As always my views are my own.
Pin this for later