Are you thinking of traveling to the Phillippines? The Philippines is quickly becoming one of the most popular backpacker destinations in Southeast Asia. With Thailand and Bali's quick development, prices have soared and young travelers are now turning to new destinations in search of adventure and a chance to explore raw, undeveloped nature. To help you prepare for your trip here is my guide to solo travel in the Philippines.
A bit about the Philippines
While the Philippines does cater to luxury travel, it is still primarily a budget destination. Most visitors are young backpackers, who seek the thrill of going off the grid and doing things at their own pace. This is what makes the country ideal for solo travelers.
Now is the best time to visit this beautiful country, before it becomes a huge tourist magnet and loses a lot of its charm. While general tips and advice for visiting the Philippines do apply, going there by yourself requires a bit of fine-tuning. In this post, I've outlined some advice and guidance to help you prepare for your solo trip.
Pick the right places to visit
When it comes to picking the right islands to go to by yourself, there isn't really any right or wrong answers. One of the best things about the Philippines is that you get to choose between so many different locations for your Philippines itinerary. Each one has special attributes that make it appealing to different people. To make the most of your time it's important to do some research on the different islands. That way you won't waste valuable time traveling between different islands, trying to find a place where you feel comfortable.
The Tourist Favourites
The most popular tourist spots are without a doubt Boracay and Palawan. Palawan isn't exactly the ideal place for solo travelers. El Nido is more about small, romantic beach resorts while Coron offers mostly diving related attractions. No doubt, both places are stunning, but you might find it hard to mingle since nightlife is limited and resorts are all quite small.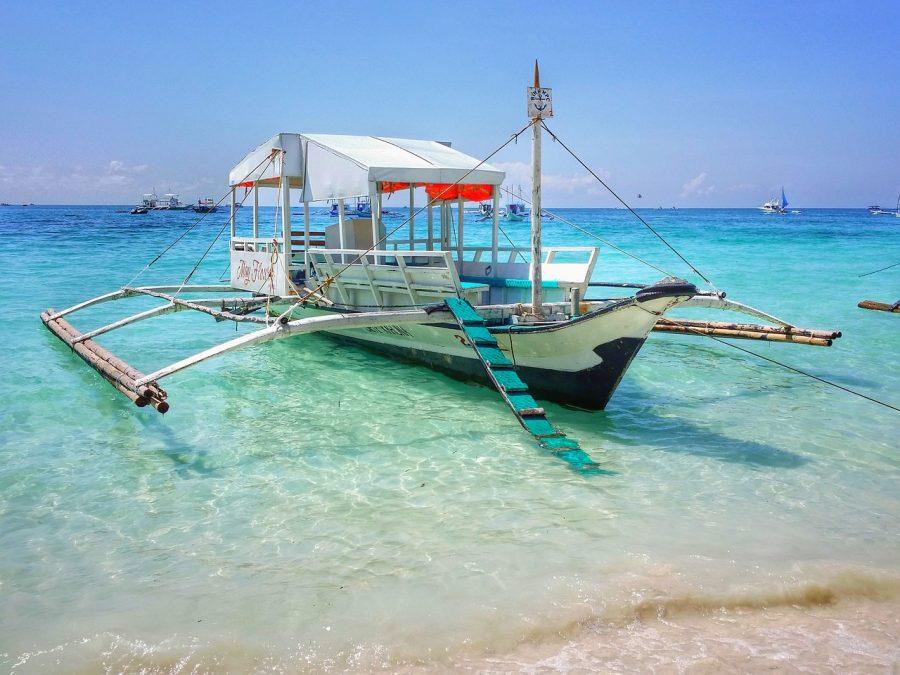 Boracay, on the other hand, is the complete opposite. This small island really resembles the popular islands of Thailand, with an excellent beach and never-ending nightlife. It is the best place for young people to make new friends and party together all-night long. So, if you don't mind staying at a hostel, and want to do lots of activities it's a great place. Many of the hostels organize group activities for their guests so it's easy to meet people and find things to do. Then there's the famous Boracay pub crawl – another excellent way for solo travelers to meet new people.
The downside to Boracay is the fact there isn't a lot to do during the day. The attractions are very limited and are not as special or beautiful as those in other islands. This might make the place a bit boring if you are alone, as you won't have so much to do during the day. Both Boracay and Palawan are fantastic, and most tourists consider them an auto-include, but still, you might want to free up some time to explore the smaller islands. Those places can provide a much more well-rounded experience, balancing between good nightlife and exciting daytime activities.
Off the Tourist Trail
The 2 best off the beaten path locations for single travelers are Moalboal and Siargao. The first is a small town on the island of Cebu, close to the Kawasan Falls and the large Sardine shoal. Excellent diving and snorkeling, exciting hiking and canyoneering trails, great bars and restaurants, all for a reasonable price – this is what made Moalboal a haven for backpackers. Siargao is very similar in that regard, only the beach there is much better. This island used to attract mainly surfers in the past, but now they have a new airport set up and it's quickly gaining popularity.
There are more than 7000 islands in the Philippines, so it's impossible to cover everything in just a few paragraphs. For a more extensive overview, check out this list of popular tourist spots in the Philippines. Using local travel agencies such as Philippinestravelpackage.com is especially useful if you plan on visiting the more remote locations. It helps when you have someone to rely on, and will help you feel safer – a big issue while traveling by yourself in a 3rd world country.
Try out the unique attractions
When you start planning your trip one of the first things you should consider is what type of activities you'd like to try out. You will have a much better chance of meeting new people and having fun if you do things you enjoy. Even if you don't manage to make new friends, at least you'll spend your time doing something you love, and that's already good enough!
Island hopping and beach hunting can be done practically anywhere you go. So, you shouldn't focus on those attractions too much and instead think about special activities you want to try out. Diving in the Philippines is excellent, and since it always goes out in groups, it's a great way to meet new people. At many locations, you can find dive club that also offers accommodation (dormitory style) – that way you can save money and spend less time by yourself.
Another interesting option is surfing, and the best place to do that is Siargao. The island has numerous surf camps, with Turtle surf camp being the most popular, but they all offer lessons, group tours, and even non-surfing related activities. If getting to know the local culture is your main priority, consider spending time in the main cities as well. Both Manila and Cebu offer a wide array of museums, landmarks, art galleries and music venues.
Join online communities before you go
You don't have to wait until you arrive in the Philippines to start meeting new people. Nowadays it's extremely easy to find potential travel buddies online. The best way to go about this is joining Facebook groups that are dedicated to traveling to the Philippines. Over there you'll find a lot of useful information given by people who have already visited. You can also publish your own post to ask if anyone would be there on the same dates as you.
Online forums and message boards are also an option. These tend to attract a less targeted audience though, so your chance of success there is smaller. Try and avoid large forums such as Tripadvisor.com or lonelyplanet.com. Instead find the more localized ones, based on your country of origin.
Solo travel in the Philippines is easy
The information laid out in this guide should provide you with a solid starting point for planning your trip to the Philippines. Don't be intimidated, I'm sure you will have a whole lot of fun!
As long as you prepare well, you will be able to make the most out of this trip, both in terms of enjoyment and budget.
Do you have other tips from your previous solo vacations? Any other questions I didn't cover? Leave me a message below.