It's no secret that Las Vegas is best known for being the entertainment capital of the world. From the slot machines, its wild nightlife, and spectacular shows, Las Vegas really is quite an amazing city. Although it is easy to get caught up in the glitz and glam of the city, Vegas has so much more to offer than just the Strip and Fremont. Once you wander away from the touristy side of it, you will be able to really experience Vegas like a local.
The solo girl's guide to explore Vegas like a local
After living in Las Vegas for almost 20 years, I guess you can say I know the city pretty well. In this guide, I will show you whats Las Vegas like from a local standpoint, all the fun things to do away from the Strip, and how to explore Vegas like a local.
Exploring Vegas Local Bars
Vegas is known for its insanely overpriced alcoholic drinks. But a little secret that the casinos don't want you to know is that off the strip everything is regular price. There are so many fun Vegas local bars around town that won't break your wallet but that will still give you an amazing time. Here are a few of the many popular Vegas local bars.
PT's
Founded in 1982, PT's is the most famous local bar in town. With new establishments being built all the time, it is a huge business chain in Vegas. You will find them scattered all throughout the town. They have a variety of games in each bar to make socializing that much more entertaining. Their games include pool, darts and fun drinking games. It is also opened 24/7 with no last call.
Stoney's Rockin' Country
Located in Town Square, Stoney's is a 'rockin' country bar. They offer everything from line dancing lessons, bull riding contests, bikini bull riding, and killer live music. If you're a big country fan, Stoney's is the place to be. And for all you ladies out there, every Thursday at Stoney's is ladies night. Which means free entry and $1 drinks all night!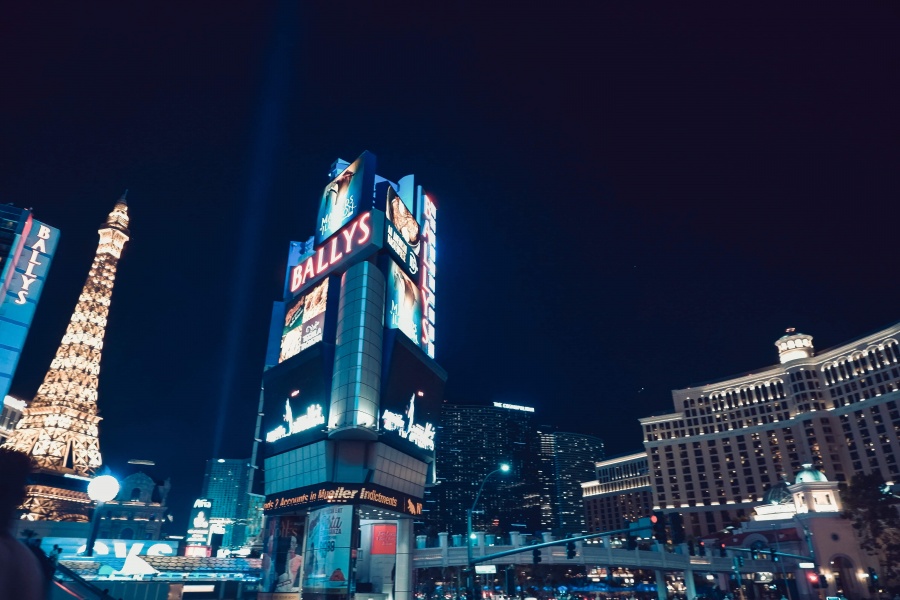 PKWY Tavern
Located off the 215 freeway on the west side off town, PKWY short for Parkway is where you want to go for a crazy night off the Strip. Especially on the weekends, this bar gets buck wild. From awesome music, dancing and fun games, this bar is always a blast.
Vegas Local Events Not to Miss
Being such an entertaining city, there are so many Vegas local events that take place around the city. I love to attend those events because it is such a great way to meet new people from all over the world and it's an all-around fun time. I would suggest doing a little bit of research and see what is happening around the time you will be visiting.
First Friday
If you really want to experience Vegas like a local First Friday is the event for you. Located in downtown Vegas, First Friday is a monthly art festival that takes place on the first Friday of every month. It focuses on local musicians, artists, food vendors and so much more. It's a festival filled with so much culture and different walks of life, it truly is an amazing time.
Paint and Wine
You don't have to be an artist to check out Pinot's Palette. You will find a paint and wine class in Town Square and it is opened every day. It makes for a perfect date night or even a fun group outing. I promise you, it is so much fun! You will be given paintbrushes as well as a canvas and you will make the painting of the night with the help of an instructor. Although, when I went I ended up doing more wine than painting.
Las Vegas Motor Speedway
Out of all the Vegas local events, the Las Vegas Speedway is one of the best. It holds over 1400 events a year. It's a little way out of Vegas but it's definitely worth the drive. From car races, dirt bike races, marathons, air races, and even music festivals. The speedway really does have it all. If some of you aren't familiar with it, it's also where the Electric Daisy Carnival is held almost every year. So be sure to check out what events they are hosting before your trip to Vegas.
Las Vegas Local Hot Spots You Don't Want to Miss
Town Square
Located not too far from the Vegas strip Town Square is a huge Las Vegas local hot spot. Town Square is filled with some amazing shopping, food, and entertainment. It is home to over 120 stores, 18 restaurants and it is also equipped with a movie theater and a gaming arcade. During the summer nights, they also host an event once a week called Movies on the Green. Everyone gets together outside, lays out a blanket and can watch a movie.
Desert Breeze Park
There is honestly nothing better than a nice day at the park. Whether you're just looking to take a stroll or set up a picnic. Desert Breeze is located in the Southwest part of Vegas. It's known for being one of the largest parks in Las Vegas, taking up a massive 240 acres of land. It also has a basketball court, skate park as well as a water park.
Blue Martini
Blue Martini is located inside Town Square and it's a pretty big Las Vegas local hot spot. If you like signature cocktails, good food and live music, Blue Martini is where you should be. They also offer Shisha for anyone that enjoys a good hookah session.
Las Vegas Local Nightlife
Las Vegas is known for its world-famous nightlife. They go above and beyond while creating the nightclubs and each time outdo themselves with the next one. Here are three of my favorite Vegas clubs.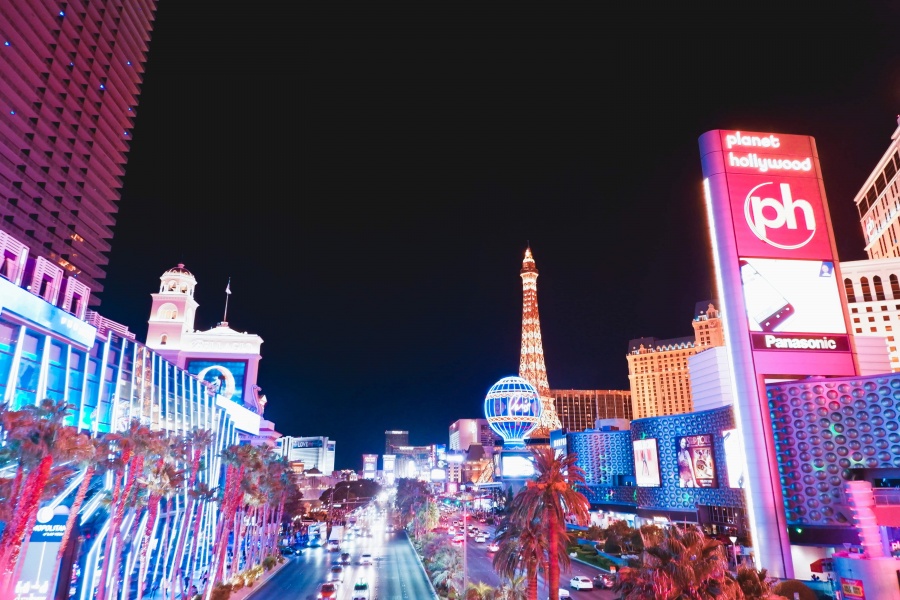 OMNIA
If you invest 107 million dollars into a club, you can only imagine how good it is. OMNIA is one of the best clubs in the world. It is best recognized for its 22,000-pound shape-shifting chandelier. It also has an outdoor deck which gives you a panoramic view of the Vegas strip. So throw on your best dancing shoes and get ready to dance the night away.
Hakkasan
Hakkasan is located inside the MGM Grand Casino. It is a whopping 3 story club and it is one of the best clubs in Las Vegas. Only the world's best DJ get the opportunity to perform at Hakkasan.
Encore Beach Club
Come party by the poolside at EBC. Encore was named the Las Vegas Day Club of the Year in 2018. The best thing about Encore is that it is not only an outdoor venue but also indoors as well. You will find all the best DJ's at EBC. Some of the DJ's that have performed are big names like David Guetta, The Chainsmokers and Major Lazer.
Las Vegas Local Tours
What better way to explore a city than taking a tour of all the coolest spots around town. Not only is it a great way to get to see a city but I've also met some awesome friends on some of the tours I went on. There are so many great Las Vegas local tours so I narrowed it down to three amazing ones.
Helicopter Tour Over Las Vegas
I recently went on a helicopter ride over New York City. That my friends, was the day that I fell completely in love with helicopter tours. There is no better way to see a city than catching it from a bird's eye view. It truly is such a magical experience that I will always encourage people to try at least once.
Segway Las Vegas Tour
Another great Las Vegas local tour is a segway tour. Not only is it a great way to explore the town but the fact that it is on a segway makes it that much more fun. One of the best segway tour companies in Vegas is Segway Las Vegas. They offer a variety of tours including a tour of downtown Las Vegas, Red Rock Canyon which is located on the outskirts of Vegas, a foodie tour for all the food lovers out there and a few more.
Valley of Fire Tour
Not many people have heard of the Valley of Fire. I've been living in Vegas for almost 20 years and I just barely went this year to check it out. My only regret is that I wish I would've visited sooner. It is such a beautiful place. It is located about an hour outside of Vegas. It stands on 46,000 acres of land and it received its name from the red sandstone formations that created the whole park. It is definitely worth the visit.
Las Vegas Hotels
Of course, when visiting Sin City you have to book the perfect vegas hotel. From so many different Las Vegas hotels to choose from, it's understandable that the decision can get a bit overwhelming. Over the years, I've gotten the opportunity to stay at almost every hotel so I have narrowed down my top three favorite picks for you.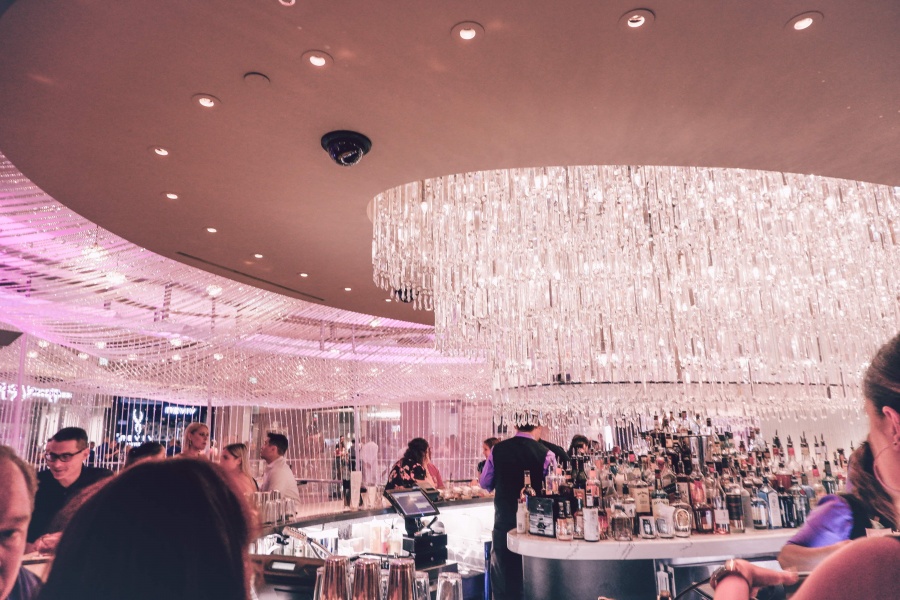 Caesars Palace
Out of all the Las Vegas hotels, Caesars Palace is amongst one of the most popular. If you've ever seen the movie Hangover, Caesars Palace is where the famous film was filmed. This casino alone has over 18 restaurants, 20 bars, and is home to the Forum Shops which offers more than 160 stores for a wonderful, fun-filled shopping spree.
Paris Hotel and Casino
The Paris is my personal favorite hotel. When deciding on the right hotel, location is everything. You don't want to be too far from all the fun but the closer you are to the action, the more expensive it gets. The Paris, on the other hand, is right in the middle of the strip. In between The Ballys and Planet Hollywood, the best part about this hotel you ask? It always offers amazing prices on rooms!
Vegas Palms Casino
Not only will you find the most expensive suite in vegas here but it's also practically an Art gallery in Las Vegas it has so many of Damian Hurts pieces in it.
City Center
City Center is a little bit different than your typical hotel. It actually owns four casinos on their massive 16,797,000 square foot lot. The hotels include The Aria, The Mandarin, The Veer Towers, and The Vdara. Each hotel is unique in its own way but all extremely amazing and extravagant.
Las Vegas Restaurants
Some of the best Las Vegas restaurants are located off the strip. Over the years Vegas has really outdone themselves with their food scene. If you're a huge foodie like me, you know how to appreciate a good meal. Here are my top three favorite restaurants in the city.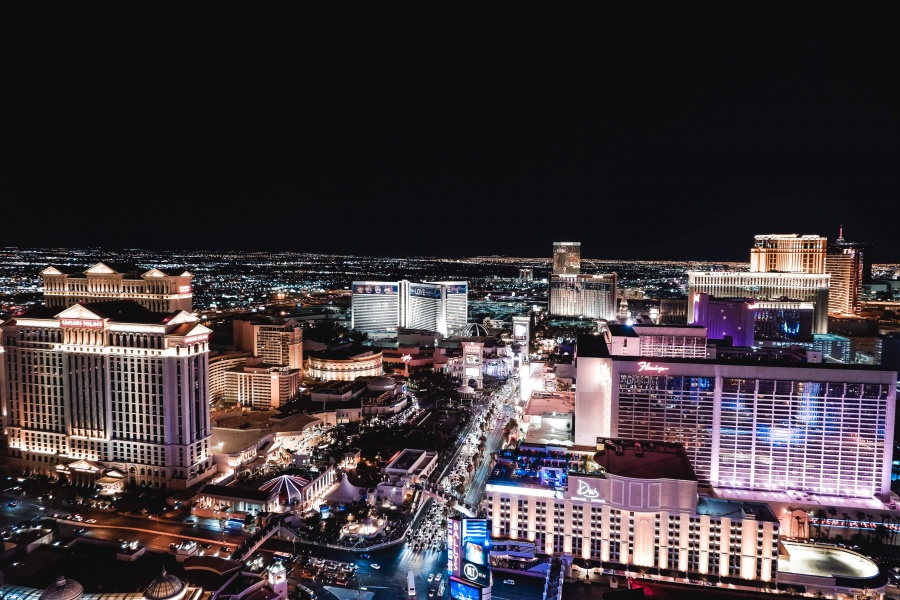 Dirt Dog
I don't know about you but I enjoy getting down and dirty once in a while. Dirt Dog is located about 20 minutes away from the strip but I can promise you, it's worth the drive. Dirt Dog focuses on making delicious street food. They are known for their hot dogs and all the different ways they make them. My all-time favorite Dirt Dog hot dog is the Elote Dog.
Lazy Dog
If there is anything I enjoy more than a nice dinner, is a nice dinner with my pooch. (When I had a pooch at least.) Lazy Dog is located at the Downtown Summerlin mall and not only has amazing food but you're able to bring your pets. They also have a menu for your beloved friend so they can enjoy a nice meal as well.
Mon Ami Gabi
For all you steak lovers out there, Mon Ami Gabi will leave you in a state of pure bliss. This mouth-watering steak is one step below heaven. The secret to this delicious goodness is the sauce that is served alongside your steak. My ultimate favorite item which I order every time I eat at Mon Ami is the Bernaise Steak and Frites. Not only is the food to die for but Mon Ami Gabi is a Las Vegas restaurant that also offers dinner with a view. You have the option of inside dining or outside dining. The outside dining option will come with a panoramic view of the Bellagio Fountains across the street. It doesn't get much better than that if you ask me.
7 Money Saving Tips for doing Vegas on a Budget
1. Get a water bottle
Las Vegas is one of the most overpriced tourist destinations in the United States. A simple water bottle can cost up to $10 on the strip. Shots go from $8 to $30. A bottle of sunscreen will cost you a cool $20. Fortunately for you, this really only takes place on the strip. Regardless, it's always nice to save a few bucks while on vacation. Here are some money-saving tips to take with you to Vegas.
2. Bring things with you
I suggest stocking up on everything you need beforehand. Whether it's alcohol, waters or just simple necessities. If you are unable to before arriving, a short drive off the Las Vegas strip will bring prices back to normal. A lot of people tend to think that all of Vegas is highly-priced but that couldn't be further from the truth.
3. Get your Pregame on
Pregame. Pregame. Pregame. If you are hitting the clubs for the night, make sure to pregame beforehand. You can buy a $10-$20 bottle, pregame inside your hotel room that way when you go out, if you'd like to drink some more, you'll only have to purchase a couple of drinks. This simple trick alone will save you major $$$$.
4. Explore Old Vegas
Don't forget about old Las Vegas. Fremont is not only a fun experience but the drinks down there are so much cheaper than the strip.
5. Pick your dates wisely
Be mindful when planning your vacation of what time of year you're visiting. That goes without saying but while planning any vacation, prices always vary. Vegas prices tend to go up on major holidays, weekends and depending on what events are in town. So if possible, try to avoid all these major factors. It's also a good idea to check if you can get a good deal on Las Vegas vacation packages, that way you can get to experience a luxurious and fun-filled getaway without the hassle… and the inflated prices!
6. Find free things to do
There are also many free activities throughout Las Vegas. If you're a big outdoor person, check out Red Rock National Park or Mt Charleston during the day for a fun, scenic hike. It doesn't cost anything and makes for an awesome day. If you're a partier, look for a happy hour or buy one get one free deals. There are amazing deals going on all the time throughout this crazy town.
7. Beware of self-parking charges
Don't let the casinos trick you out of money. Recently, Las Vegas made the decision to start charging for self-parking. If you drove here, there are ways around that. The majority of hotels now are charging but there are still a select few where parking is free. Which if you're staying at a hotel nearby, parking at the free hotels and walking to your hotel could save you a good amount of $$$$. It could change at any time so you may want to do some research beforehand but so far, here is a list of casinos that still offer free parking.
Planet Hollywood
Treasure Island
The Venetian
The Palazzo
SLS Las Vegas
Stratosphere
Circus Circus
Tropicana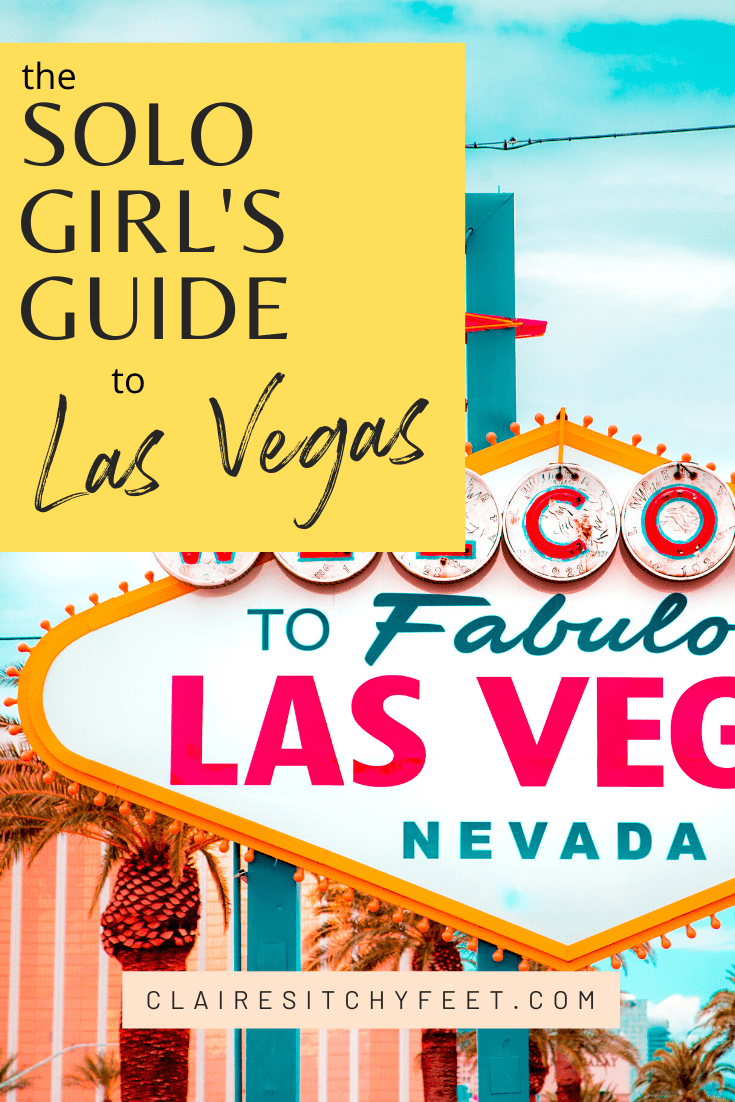 Love
Caresa Lamers
Caresa Lamers is a travel and fashion blogger at This Spontaneous Life. She recently sold all my belongings to become a minimalist and travel the world without limitations.
This post was proofread by Grammarly