If you're traveling in Europe and wondering, "Is Prague safe for solo female travelers?" and "How many days in Prague do you need?" look no further. My friend Time Traveling Bee created this guide to solo travel in Prague as a woman to offer safety tips, things to do in Prague, and recommendations of where to stay in Prague for first-timers.
P.S. If you need a packing guide for Europe, click here.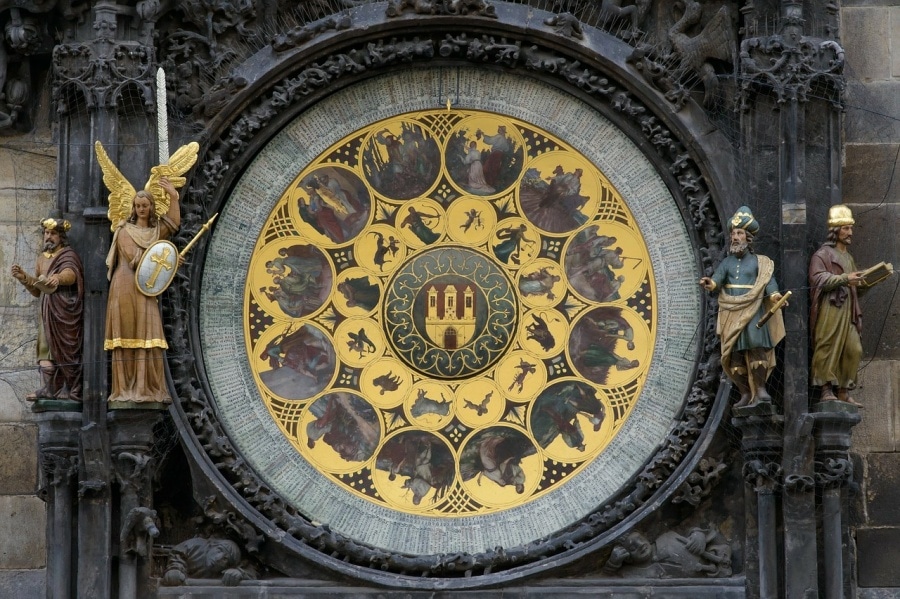 Prague Travel Guide: Solo Travel in Prague As a Woman
Prague is my favorite city in Europe and one of the most magical, with stunning local culture and plenty of spots with a cool vibe. I spent over a year in Prague, and whenever I go back, I love discovering what's new and walking the familiar streets I love. If you've been asking yourself, "Is Prague worth visiting?" The answer is yes!
Did You Get Travel Insurance Yet?

The Insurance companies I recommend are Hey Mondo, Safety Wing, and Travel Insurance Master

Hey Mondo is great if you are looking for a great value flexible policy. They offer single-trip cover, annual multi-trip cover, and long-term travel cover. Safety Wing is great value, with monthly coverage starting at $39. It's super easy to use, and it just renews each month. I currently use them as they offer me free cover for my son as part of my policy. I also use Travel Insurance Master for short trips.

Read my full travel insurance post here, where I go into detail about all companies.
Things to Do in Prague During the Day
Kicking off this Prague travel guide with some of the best things to do in Prague as a single woman. This list just scratches the surface of what Prague has to offer. I have a full Prague guide if you're interested in experiencing the city as a local during your trip to Prague. How many days do you need in Prague? You can visit most of these top attractions within two to three days.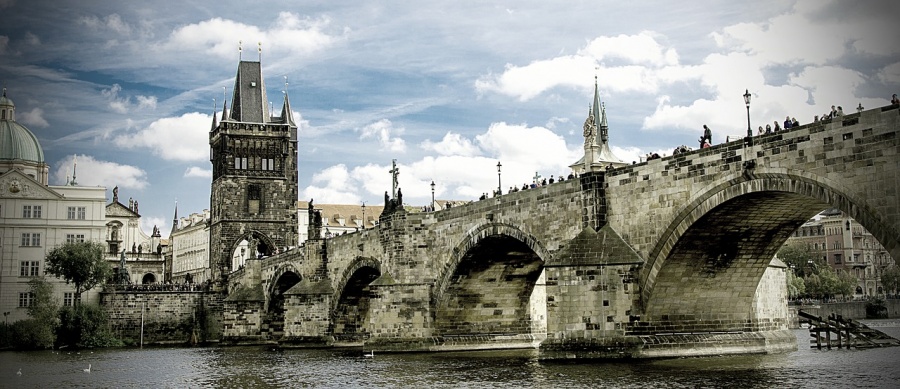 The top tourist attraction in Prague is the Charles Bridge—since it's so famous, the bridge is often crowded. Pro tip: if you want fewer crowds and perfect lighting for pictures, visit Charles Bridge around sunrise. There's no better way to kick off this Prague itinerary than by watching the sunrise over the city!
Begin your solo trip to Prague in the heart of the city. As with many major European cities, Prague is home to an old city square where you'll find historic government buildings and impressive architecture. I love the astrological clock found in Prague's main square—it's fascinating because all the elements move and have a symbolic meaning.
Across the Charles Bridge, you'll find the oldest part of Prague, with Mala Strana district. There are so many fun spots to discover in Mala Strana, and the colorful houses are lovely to admire and take pictures of. I recommend walking along the river—you'll find famous sights like the John Lennon Wall and unique statues. The district's Wallenstein Palace Gardens are even home to free-roaming peacocks!
Did you know Prague is home to the largest ancient castle in the world? You'll be amazed by the castle's architecture and the surrounding property. From the Gothic architecture to the ornate details and well-manicured landscaping, Prague Castle is a sight you have to see to believe.
Quick Tip: Book accommodation, tours, and transport ahead of time online to save money and stress.
Best Prague Tours: Click here to check out the top Prague tours
Best Prague Accommodation: Click here to check out the best accommodation in Prague
Best Prague Transport: Click here to book a bus, ferry, or train in Prague
Things to Do in Prague At Night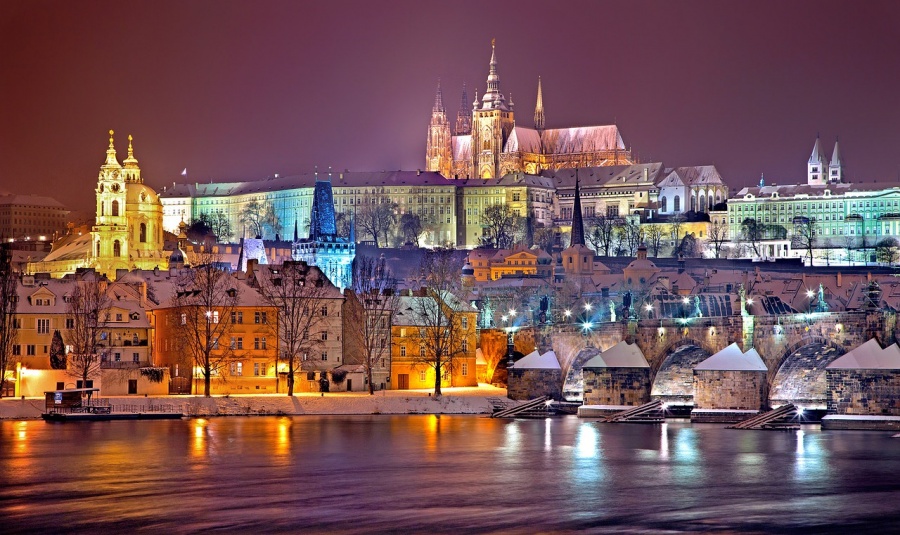 Any woman asking, "Is Prague safe for solo female travelers?" will be happy to know that Prague is safe to visit solo. Not only is the city fun to explore by day, but it also has an incredible club and bar scene.
Most of the nightlife in Prague is concentrated around Vaclavske Namesti Street. As night falls, the street transforms into a bustling nightlife destination, with bars, clubs, and late-night eateries inviting locals and tourists to enjoy the city's vibrant after-dark scene. It's a must-visit for those looking to experience Prague's bustling nightlife.
Naplavka is where Prague's nightlife truly comes alive—this riverside gem transforms into a buzzing hotspot after the sun sets. You can enjoy a drink at one of the cool bars along the Vltava River or join the locals and tourists dancing to live music in the open air. The laid-back, bohemian vibe, combined with stunning views of Prague Castle, makes it a perfect place to unwind and mingle. So, if you're looking for a fun night out in Prague, Naplavka should definitely be on your list.
How to Get From Prague Airport to the City Center
The best way to get from Prague Airport to the city center is by using public transportation—the city's bus and metro system is efficient and easy to understand. A bus will take you to the first metro station, from which you can quickly reach the center without changing lines. There are two bus lines: 119 will take you to the metro station Nadrazi Valeslavin, and 100 ends at Zlicin. 119 is the fastest way to travel to the heart of Prague after flying into Prague Airport.
Getting Around Prague
Prague's city center is quite compact, so you might not need public transportation at all if you're okay walking. Otherwise, the city is well connected by buses, trams, and a metro system. You can get anywhere you want by public transport, so there's no need to take a taxi. Be sure to know the name of the place you're headed to, as all the names are Czech.
At night, the metro stops running between 1:00 a.m. to 4:00 a.m. Thankfully, there are special night buses and trams throughout the city—however, they don't run frequently and often take a long time. Alternatively, you can also use Uber, as the rideshare service works well in Prague.
Where to Stay in Prague for First-Timers
There are numerous hostels and hotels throughout Prague that accommodate all budgets and travel preferences. I recommend staying in the city center for convenience. Another popular option is Airbnb, as there are many beautiful, clean, and comfortable options in the city.
Amigo City Centre: Amigo City Centre, located in downtown Prague, offers a convenient and comfortable stay for travelers. Just a short 10-minute walk from popular attractions such as the National Museum and Wenceslas Square.
Little Quarter Hostel: Nestled in the picturesque Lesser Town of Prague, the Little Quarter Hostel offers a budget-friendly and sociable place to stay. The hostel features a range of dormitories and private rooms, making it suitable for solo backpackers and groups. With its laid-back atmosphere and communal spaces, it's a great spot for meeting fellow travelers.
DREAM Hostel Prague: DREAM Hostel Prague is a modern and vibrant hostel in the heart of the city. The stylish design and amenities make it a comfortable choice for travelers of all ages. With a lively social atmosphere, it's easy to make new friends and share travel experiences. The hostel's prime location means you're within walking distance of Prague's most famous sights.
Solo Travel in Prague Safety Tips
Prague is relatively safe—however, you'll want to keep an eye on your belongings in the touristy areas of town. The crime rate in Prague is low, especially in the city center, so you shouldn't have to worry too much. Like most major cities, it's important to stay aware of your surroundings and keep your valuables close!
Quick Tip: View my full Europe packing guide here including a downloadable checklist. And check out my Europe Essentials shopping list here.
Prague Itinerary FAQs
Is Prague Safe for Solo Female Travelers?
Yes, Prague is a generally safe destination for solo female travelers. I highly recommend planning a solo trip to Prague!
How Many Days Do You Need in Prague?
While you could fit a lot of sights and activities into a long weekend trip to Prague, I recommend staying for around a week, if possible.
Is Prague Worth Visiting?
Yes, Prague is 100% worth visiting! There are so many things to do in Prague, so I suggest trying solo travel in Prague if you've been considering taking a trip.
Prague Travel Guide Planning
🧳 Any recommendations on what I should pack for Europe?
Yes! I have created a whole packing guide to Europe which you can read here and you can also check out my packing list for Europe on Amazon here.
👩‍⚕️ What is the best insurance to have while traveling?
I recommend using Heymondo for a great value policy. The app also offers you 24/7 Dr Chat. For Digital Nomads check out SafetyWing digital nomad insurance. I have also written a blog post covering all my recommended travel insurance here
✈️ Any flight recommendations?
WayAWay offers you cheap flights with cashback. You can use this code CLAIRE22 to get 10% off. Otherwise, Skyscanner or Expedia are my go-to flight searching platforms.
🎫 Where can I buy tickets for museums, attractions, and tours in Europe?
I recommend either Viator or GetYour Guide. They have a lot of options available!
🚗 Where can I book rental cars or private transportation?
I strongly recommend using RentalCars. They are available in more than 60.000 locations and customer service support in more than 40 languages.
📱What do you use for internet connection while traveling?
I'm a big fan of personal WiFi devices and they have saved my ass so many times when traveling. I wrote a full review of the top travel WiFi devices you can read here. I personally use GlocalMe as I can either pop in a physical sim card or use their local carrier.
With regards to my phone connection, I use e-sims while traveling, so rather than having to swap out my regular sim card I can download the app and buy a virtual sim card. I recommend using either Airhub or Alosim. Both have great coverage of multiple countries and are very easy to use.
🛏️ What is the best platform to use for booking accommodation?
The 3 best platforms that I normally use are Booking.com, Hotels.com, and Expedia. They offer great deals and multiple options. I always check all three to be sure of the best deals.
🛅 Do you have any luggage recommendations for traveling?
I do have a complete list of the best packing and luggage products that I recommend, you can check the list here. I'm currently traveling with this suitcase and this backpack.
The form you have selected does not exist.
Prague Travel Guide Final Thoughts
Prague's beautiful and unique heritage will amaze anyone—if you don't like big crowds, try to visit during the off-season. Christmas and New Year's, for instance, are unbelievably popular times of year to take a trip to Prague. To enjoy the best of Prague, I recommend planning your trip for the spring. I hope this Prague itinerary helps you have an amazing time on your trip to Prague.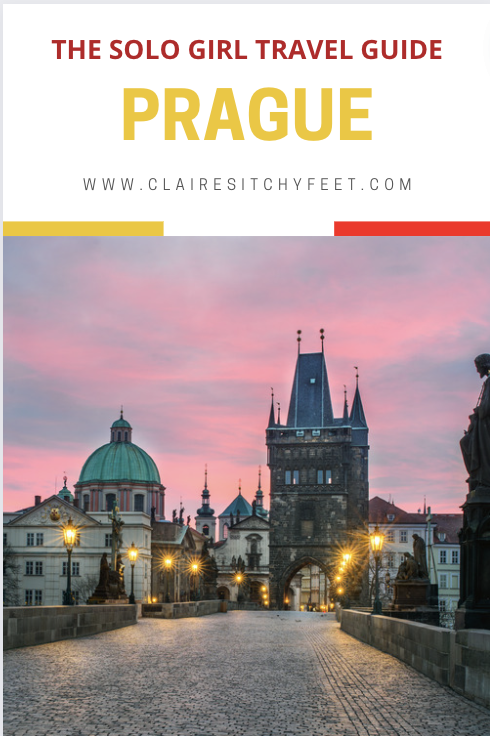 Anita – Time Traveling Bee
With a love for traveling and inspiration, I created my blog, the Time Traveling Bee, writing there about my trips, giving advice, and sharing experiences.
Follow me on Facebook | Instagram | Youtube
Check out our other Solo Travel Guides:
Barcelona | Copenhagen | Israel | Kuala Lumpur | Moscow | Nepal | Queenstown | Prague | Santa Barbara | Stockholm | Uzbekistan | Vegas | Zurich
This post was proofread by Grammarly.