If you are traveling in Europe and wondering what to see in Prague, look no further. My friend Time Traveling Bee has put together this great guide to traveling in Prague as a solo woman to offer you some safety advice for Prague as well as point out a few things to see and do.
p.s if you need a packing guide for Europe click here.
The Solo Girl's Guide to Prague
Prague is my favorite city in Europe, definitely the most magical with stunning heritage and lots of spots with a cool vibe. I spent there over a year and whenever I come back, I love to discover what's new as well as walk down the same old streets. I invite you for a journey around Prague in discovery of the most stunning heritage and few practical tips.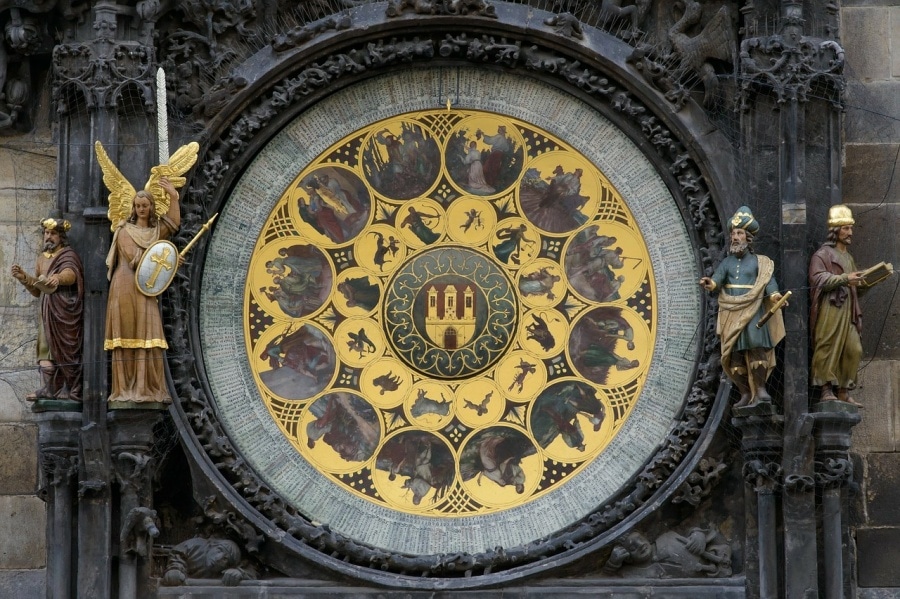 What to see in Prague
Let's start from the heart of Prague. As in every old city in Europe, there is an old square, with the city hall and cathedral in the heart of Prague. I love the astrological clock on the main square as well. Its mechanism is fascinating because all elements are moving and have a symbolic meaning.
The top attraction in Prague is, of course, the Charles Bridge, so famous and, unfortunately, so crowded. A tip: if you want to see no crowds and have the perfect light for pictures, come here for a sunrise.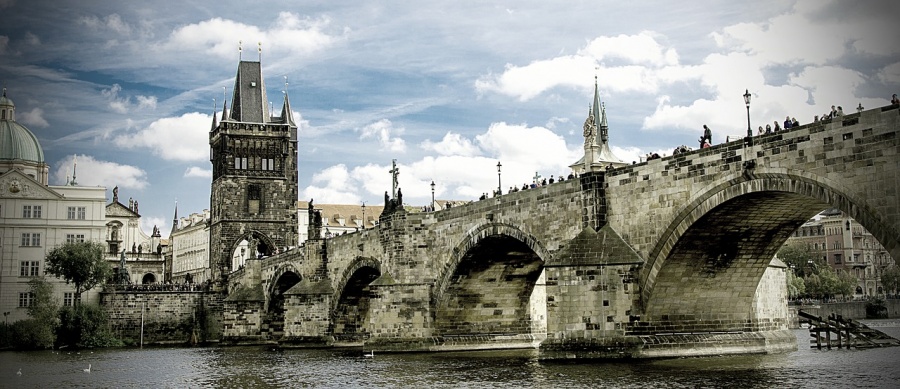 The other side of the bridge is the oldest part of the city, with Mala Strana district and the castle hill. There are so many spots to discover over there and the architecture with the colorful houses is just lovely. I would recommend having a walk along the river before heading to the castle directly. You would have missed the narrowest street in Prague, John Lennon's wall, ugly babies statues or two men peeing on the Czech Republic. There are also Royal Gardens starting down there, and continue up the castle hill. Highly recommended!
You will be amazed by the castle and all its surroundings. The shape if the buildings, gothic cathedral and the little street with colorful houses are all worth checking.
These are the top touristic sight of Prague which can be done in one day. However, Prague has much more to offer. I have prepared a full guide around Prague if you are interested to discover more and see the city like a local.
Things to do in Prague at night
Prague is safe to go out solo. Most of the nightlife is concentrated around Vaclavske Namesti street, where the clubs are. During the summer months, tons of people enjoy Naplavka. It's a promenade along the river, where people come to play music, drink beer and talk. Every evening Naplavka is packed with people and it's a great place to hang out.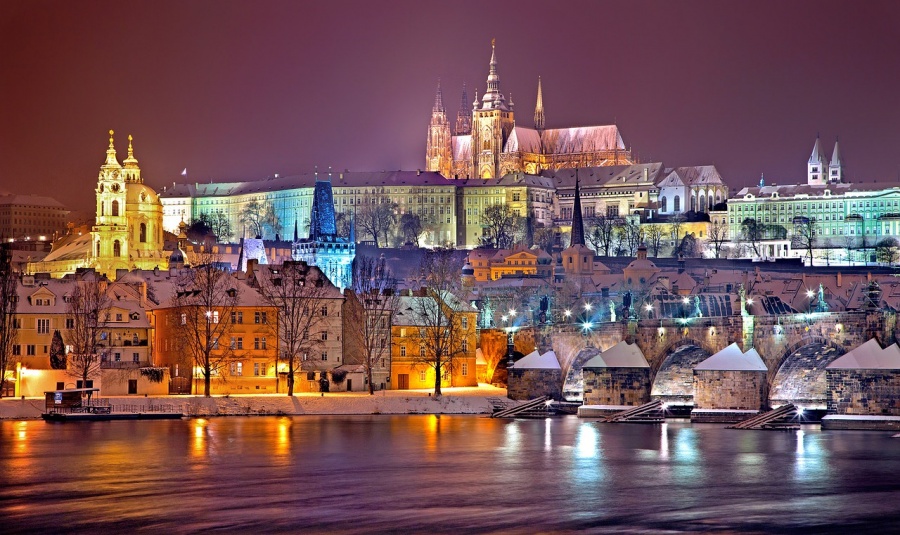 How to get from Prague airport to the City Centre
The best way to get from the airport to Prague city center is by means of public transportation. The bus will take you to the first metro station, from where you can quickly reach the center without even changing the line. There are two bus lines: 119 will take you to the metro station Nadrazi Valeslavin and 100 to Zlicin. I recommend the first one as you will get to the city center of Prague faster.
Prague Transport – getting around
Prague city center is quite compact, so you may not really need public transportation at all if you are ok with walking. Otherwise, the city is well connected by buses, trams, and metro and I have to admit the transportation is very convenient. You can get anywhere you want by public transport, so no need to take a taxi. Be sure to know the name of the place you are heading to as all the names are in Czech.
During the night metro stops between 11-12. There are special night buses and trams all around the city. However, they are not that frequent and take a long time. Alternatively, you can also use Uber, it works well in Prague.
Where to stay in Prague
There are numerous hostels and hotels, depending on your budget preferences. I recommend staying in the city center, as you can surely find something convenient and no need to waste time on public transport to travel out of the center. Using Airbnb is pretty common in Prague too.
Claire: Here are a few places I recomend to stay in Prague.
Prague Safety tips
Prague is relatively safe. However, it is often crowded in the touristic part, where you need to keep an eye on your belongings. The crime rate is low, especially in the center, so there is nothing else to worry about.
Final Thoughts
I bet Prague's beautiful heritage will amaze anyone. However, keep in mind that if you don't like big crowds, try to come to Prague during the offseason. Christmas or New Year, for instance, becomes unbelievably packed! I remember a time when there were so many people in the old square that we couldn't move anymore. All the people were just stuck! It was funny in a way. Lots of police had to come and stop people coming into the old square to finally make some flow in the crowd. To enjoy the best of Prague I would recommend the spring!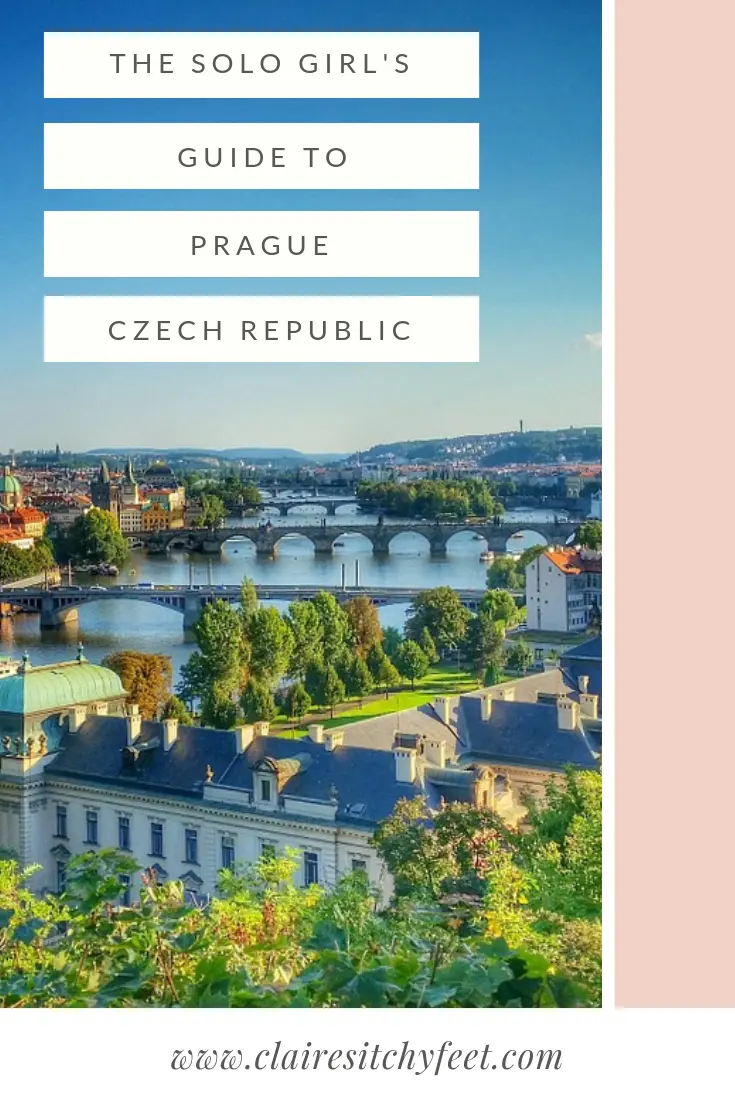 Anita – Time Traveling Bee
With love for traveling and inspiring I created my blog Time Traveling Bee writing there about my trips, giving advice and sharing experiences.
Follow me on Facebook | Instagram | Youtube
Check out our other Solo Girls Guides
Barcelona | Copenhagen | Israel | Kuala Lumpur | Moscow | Nepal | Queenstown | Prague | Santa Barbara | Stockholm | Uzbekistan | Vegas | Zurich
This post was proofread by Grammarly