New York City has always been a renowned tourist spot, which attracts millions of tourists from around the world each year. So why do we love New York City so much? Well, it's a premier travel destination thanks to the abundance of activities and incredible landmark locations. Plus it's one of the most diverse cities in the world and a sizzling cultural melting pot.
If you haven't been there till now, plan your New York itinerary and are ready to immerse into its plethora of entertainment, idyllic beauty, and fascinating history! Hence, it's undeniable that New York City, apart from having various tourist spots, has been alluring travelers due to its swanky and chic lifestyle.
So, in case you are in dire need of getting a luxurious lifestyle for a few days, this New York guide will help you find the top 9 places where you can experience the busiest pedestrian area and lights and sounds, as well as some of the most instagrammable places in NYC.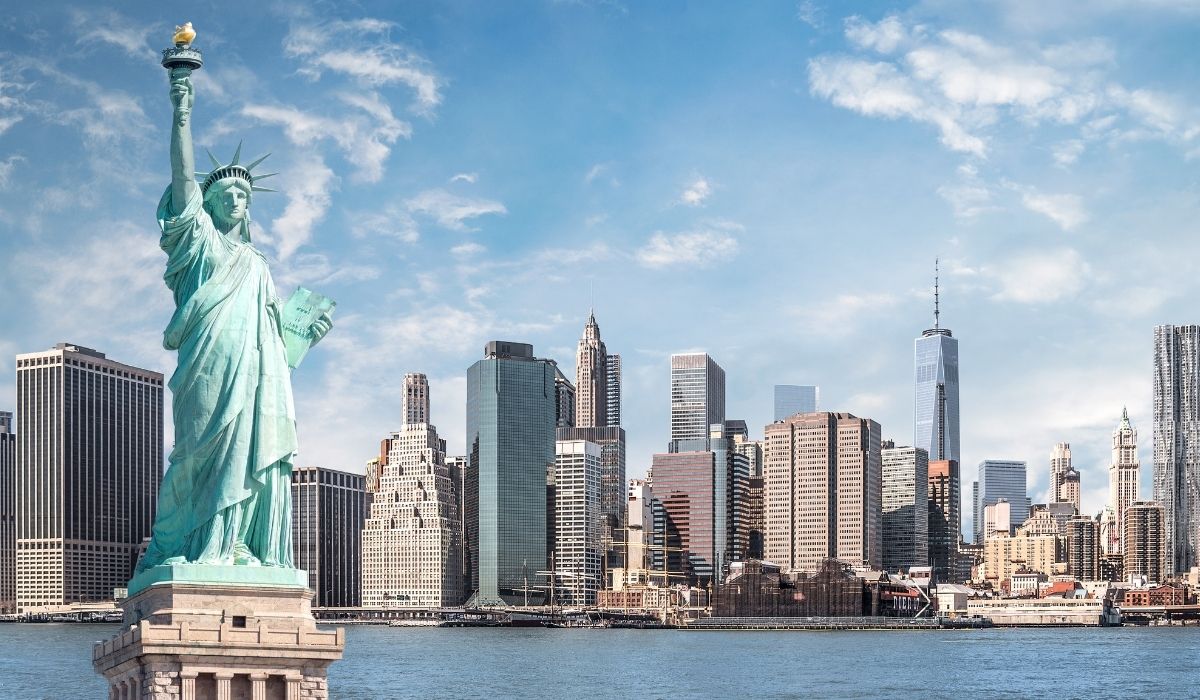 Did You Get Travel Insurance Yet?

The Insurance companies I recommend are Hey Mondo, Safety Wing, and Travel Insurance Master

Hey Mondo is great if you are looking for a great value flexible policy. They offer single-trip cover, annual multi-trip cover, and long-term travel cover. Safety Wing is great value, with monthly coverage starting at $39. It's super easy to use, and it just renews each month. I currently use them as they offer me free cover for my son as part of my policy. I also use Travel Insurance Master for short trips.

Read my full travel insurance post here, where I go into detail about all companies.
1. The Museum of Modern Art
It's abbreviated as MoMA and has successfully enlisted its name among the modern tourist hubs in New York! This pompous and eminent art museum plays a significant part in accumulating and boosting contemporary art. Lastly, it's even termed the most substantial contemporary art museum globally.
2. Central Park
An excellent New York City itinerary includes a peddle, work, or carriage ride via the crisscrossing pathways of Central Park. In a cozy winter in New York, you can lace up your skate and drift through Wollman Rink.
Such a gigantic park, located in the city center, 2.5 miles long and a half-mile wide, makes New York a vivid and exotic city! Have you just arrived in NYC and wanted to see this beautiful location first? LuggageHero New York is always there for you to store your luggage for hours or even days if you need to.
Looking for somewhere to stay in NYC?
Check out these options!
Luxury Hotel
Mid Hotel
Budget Hotel
3. Statue of Liberty
America's most picturesque sight, the "Statue of Liberty," is of the most significant and first-time visitors things upon visiting New York. This 152-foot tall and 450,000 pounds weighed statue is the World's most giant statue, letting you get a scenic view from Battery Park. You can also climb the Statue of Liberty crown and get amazing views from there too.
4. Rockefeller Center
This tourist hub is a giant complex containing 19 commercial buildings throughout 22 acres of land in the heart of Midtown, Manhattan. In this eminent Rockefeller Center, there are 14 Art Deco genuine buildings from the beginning days covering 5th-7th Avenue.
5. Empire State Building
Without vising the Empire State Building, your trip to New York is incomplete! Being the most captivated tourist place in New York, it has been opted for the World's most famous office building by the government since it dominates the sky and showcases sophisticated architecture.
6. High Line
High Line is a recently expanded and enticing attraction in NYC, which was formerly a rail line. It has been successfully transformed into a top-notch urban walking trail above the city streets.
Such a creative and captivating linear public park is an abode of lush greeneries as it has been planted with a wide array of trees and plants. This beautiful oasis is located on Manhattan's Westside, mainly in Gansevoort Street.
7. Brooklyn Bridge
The Brooklyn Bridge in NYC is one of the World's most popular tourist hubs, which connects the two boroughs of Manhattan and Brooklyn with each other. Such a spectacular bridge was built with steel cables and granite towers in early 1883. After that, it has now offered a protected passageway for travelers, bicycles, commuters, and cars.
8. Radio City Music Hall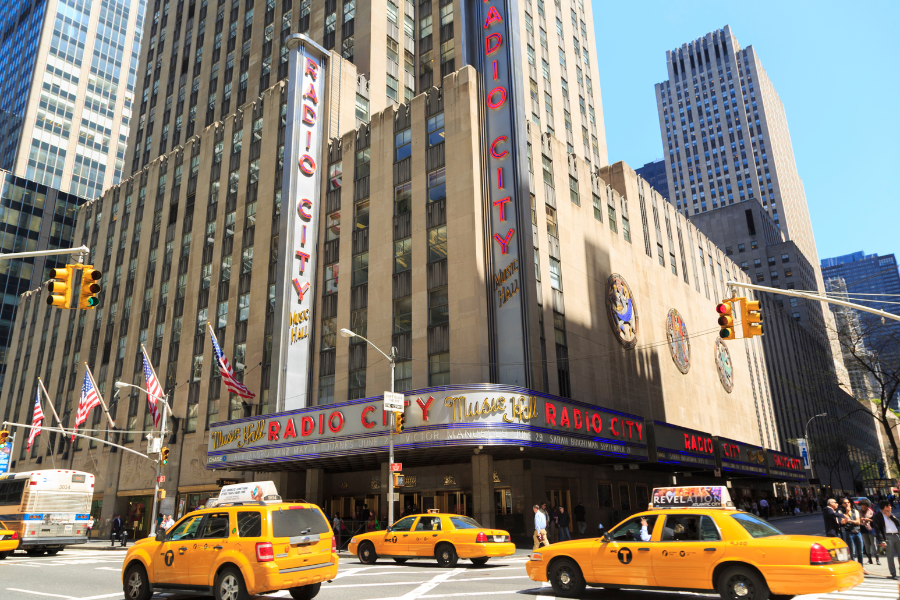 This enchanting and entertaining location is a famous and top-notch tourist destination for domestic and international tourists. With a vast seating capacity of 6015 people, this exotic venue showcases beautiful western music performances for the music aficionados, stage shows, concerts, and media events.
9. Broadway and the Theater District
Last but not least, another set of enticing tourist attractions in NYC includes Broadway and the Theater District. Being located in a clamorous location in Midtown, Manhattan, this name showcases it houses the most beautiful Broadway theaters, although it's not everything! Numerous Broadway theaters and Hollywood movies are there, along with pricey hotels, restaurants, and cafes for dine-in.
To wrap up, these are the top 9 tourist locations to visit when you are in New York or planning to visit soon! Check every spot carefully and try to cover these significant locations within your journey.
What to wear in NYC