Okay, so here's the thing. It's not that easy to get cheap broadway tickets these days. It's actually more luck than anything else. If you want to get cheap tickets to a broadway show you are going to have to put in a bit of work and be prepared to be disappointed. I this blog post I'm going to share a few secrets to getting the best deals on Broadway shows in NYC.
Most of the big shows on Broadway never have discounts. If you think you will ever find discounted tickets to big shows like Hamilton, The Lion King, or Wicked think again. So if you are determined to go and watch one of these shows then you have two options, play the Broadway Lottery (more on this coming up) or pay full price for your tickets but book through a third party like Musement who will guarantee you a price match. This means if you find the ticket for cheaper anywhere else they will refund the difference. This way at least you know you will be paying the lowest price possible. You can check their site for the latest deals on Broadway shows and a lot of other attractions here.
Tickets for Hamilton start at $279 and go right up to almost $2000 which is quite frankly INSANE. So if that is completely out of your budget then there is only one way you are going to get to see Hamilton, you need to play the Broadway Lottery.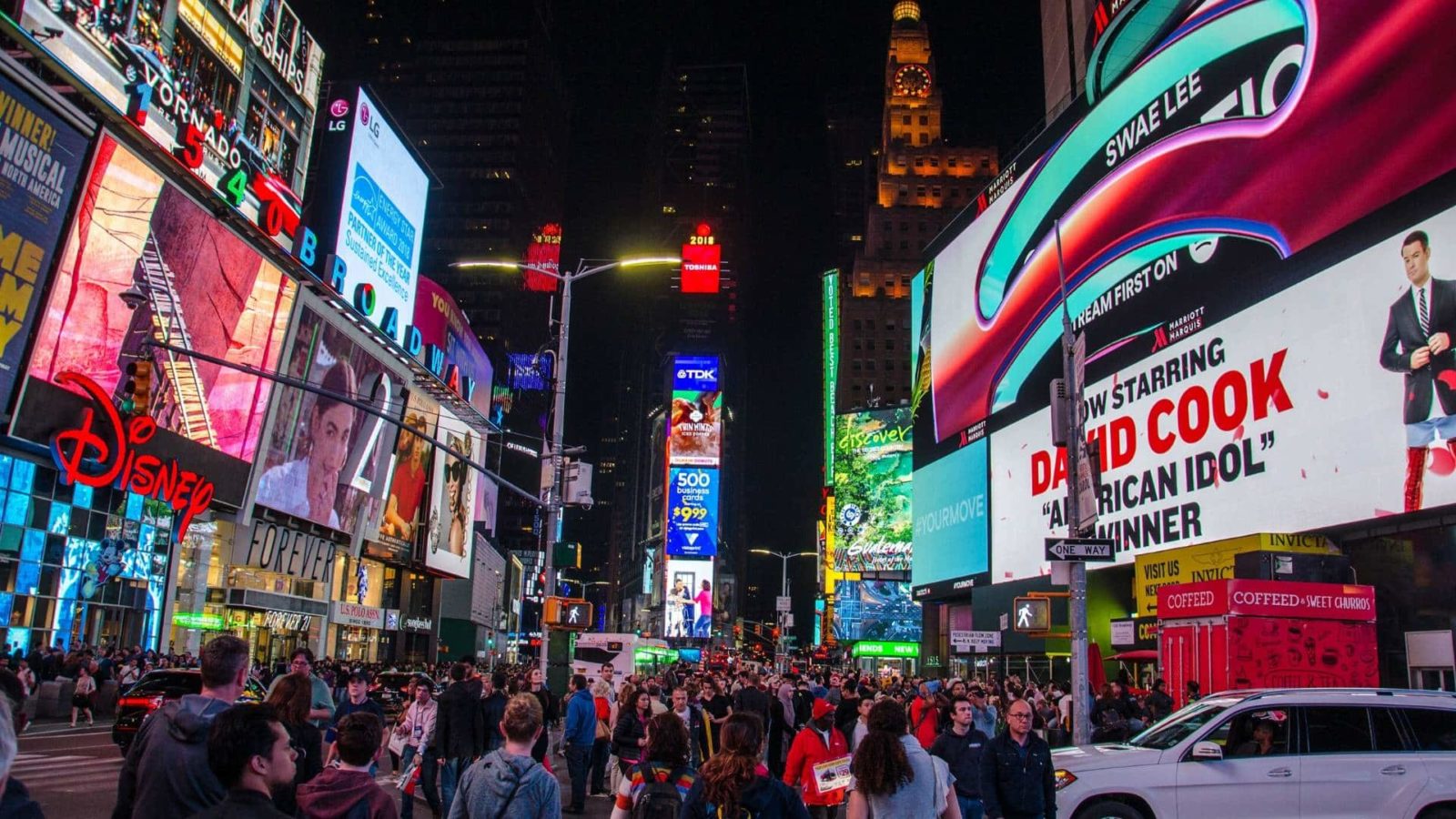 A little Backstory (feel free to skip ahead)
I was hanging out in NYC one weekend with Roaming NannyRoaming Nanny and we decided we wanted to see a Broadway show last minute. So we did all the things we knew to do. We went to the TKTS booth downtown (the one most people don't know about) and there was nothing for under $60, and nothing we were that bothered about seeing.
Undefeated we decided to try our luck and at 1:30, just before the matinees were due to begin at 2 pm we ran around to as many Broadway Theatres as we could in that 30 minutes literally begging them to give us a ticket for under $50. Not one of the 5 theatres we managed to get to would give us any discount at all, they would rather have empty seats it seems than help a couple of broke bloggers out…
Feeling defeated we wandered into an Irish pub to drown our sorrows and make a backup plan. We told our story to the two girls serving us our pints and they rewarded us by telling us about the broadway lotteries. HOW had we never heard of this before?!?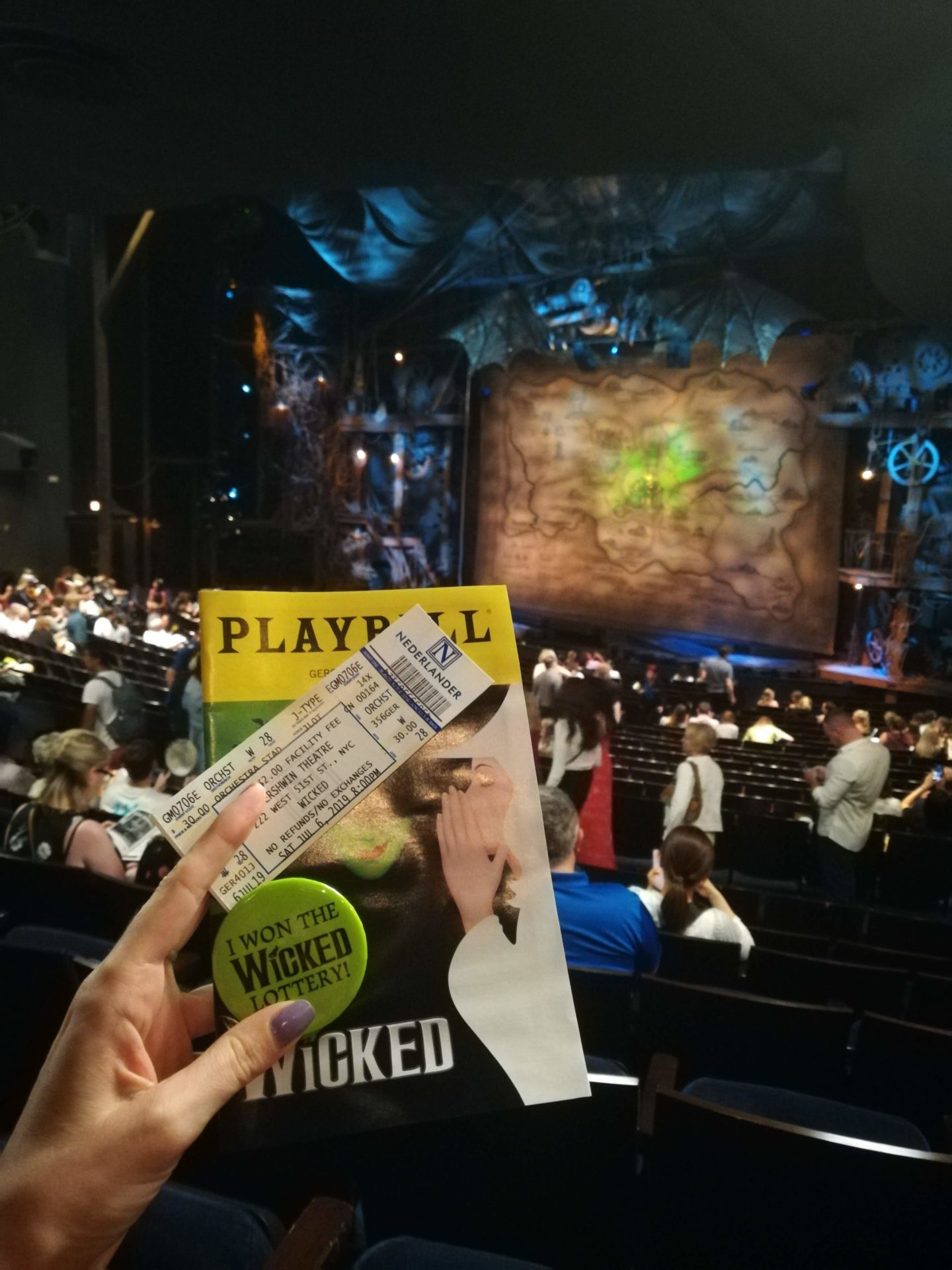 P.S. Thanks to those girls I entered the Wicked Lottery in person and I WON!
What is the Broadway Lottery?
The Broadway lottery is a simple concept. You enter the lottery for the chance to win cheap tickets. But there are some downsides. Firstly many of them are the same day, or the next day and the odds are slim. This means if you want to book in advance this isn't a good option. It can also take time to enter which can eat into your vacation time.
However, if you are on a tight budget and not seeing a show won't ruin your vacation in New York. Or you are local/ in town for a few weeks so have time, this is a great option.
How to enter the Broadway Lottery
So here's the thing, each show has a slightly different way of doing their lottery. For example Wicked you have to be there in person at the theatre to enter. You write your name on a piece of paper and then have to be physically present at the theatre for the draw with an ID and cash to pay for the tickets if you win. If you aren't there or don't have your ID or the cash you will be disqualified. I was actually lucky enough to win the Wicked lottery and got amazing seats for $20… and yes, I did yelp and jump up and down.
Most other lotteries you can do online and they are all around the same time. You enter electronically and then once the lottery closes you will get an email telling you if you win. You then pay for your tickets online and collect them at the box office.
Many of the Broadway lotteries are managed through Broadway direct, but there are other platforms too. Most of the shows won't make this information super accessible on their websites, as obviously they want you to pay the full price for the tickets.
For all of the latest information about Rush Tickets and Lotteries click here.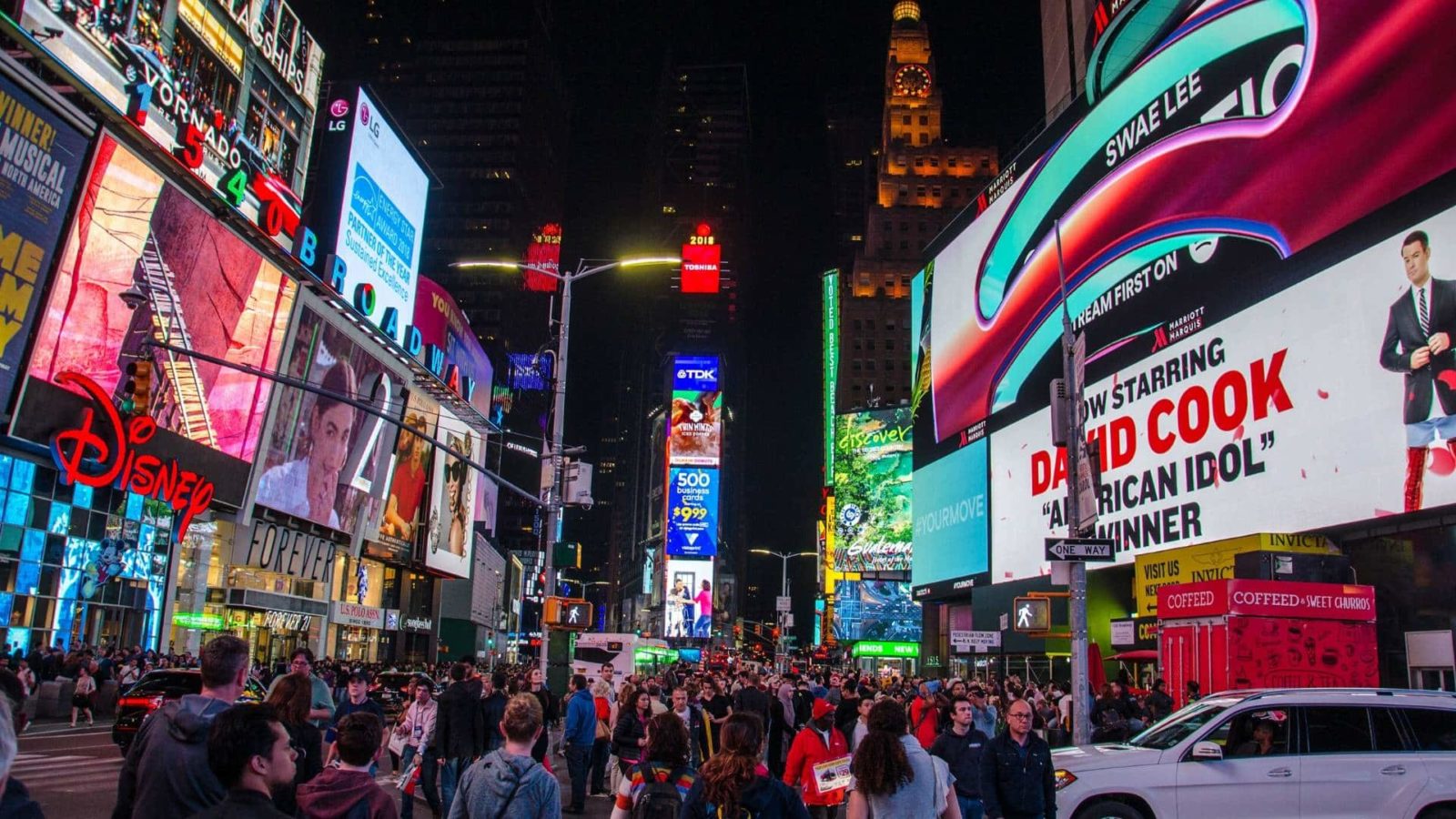 Broadway Roulette
This is the latest way to get discounted tickets ($49-59) is by playing Broadway Roulette. You pay your money and then find out later what you are going to see. You have no control over the tickets you get, so you could end up spending money to see something you don't want to see, or have seen before. If you really don't mind what you see and it's your first time watching a Broadway show then this could actually be a fun thing to do. But I'm not 100% convinced!
How to get same-day discounted Broadway tickets
This is the way most people already know about. You wait in line at one of the TKTS booths and buy tickets there. There are several booths across Manhatten and Brooklyn. Most people only know about the main one in Times Square. That, or they are too lazy to go to one of the others. But the thing is the one in Times Square always has huge waiting times and you can only get tickets there for the very next performance. If you visit one of the others there is normally little to no waiting time and you can get tickets a bit more in advance.
I recommend going to the one downtown on South Street Seaport as you can get same day and next day matinee tickets. Plus the line is always so much shorter. It opens from 11-6pm Monday to Saturday.
It's worth checking online to see what they have before going down though as the last few times I've checked there has been nothing I've wanted to see and the discounts have been minimal.
One way you can get a decent discount on Broadway tickets is by becoming a TDF member. The membership is $40 a year, but you can easily save a lot more than that if you are booking tickets for a group as the discount is up to 70% with tickets costing between $11-$49. Unfortunately, not everyone is eligible to join though. You will need to fit into one of these categories:
Full-time students
Full-time teachers and school faculty
Recent graduates (26 years of age and under)
Full-time union members
Retirees (no longer working and 62 years of age or older)
Individuals on federal disability
Full-time government employees/civil servants
Full-time staff members of not-for-profit organizations
Full-time non-exempt employees (full-time and eligible for overtime pay)
Full-time arts professionals
Members of the armed forces
Freelancers
Full-time clergy
And that brings me to the conclusion of this post! So to summarise if you don't have much money and don't mind running the risk of not seeing a show, play the Broadway Lottery. If you want to see a show for the best price possible book your ticket on Musement. But if you don't care what you see and don't mind waiting in a long line spending between $60-$200 then go to the TKTS booth downtown.
I really hope this post helps you get to see your chosen show on Broadway, it really is a magical experience!