Wondering where to stay in Sayulita? I know looking on the map you might think that it's so small you can't really go wrong with the location, right? Wrong! It's not that there are any bad or unsafe areas, especially if you are plan to solo travel Mexico, but there are areas up bloody big hills you are going to have to trek up and down as well as areas close to bars that are going to blast our music until late into the night.
So before you go booking your Sayulita hotel, take a read of this blog post. In it, I've outlined the different areas in Sayulita to help you decide where you want to stay. I've then put together a list of the best hotels in Sayulita for every taste and budget with a short and sweet Sayulita hotel review to help you narrow down your Sayulita accommodation search!
Need to get to Sayulita from PV airport? No worries, take a read of this post and then book your transport through me to save money and stress.
Did You Get Travel Insurance Yet?

The Insurance companies I recommend are Hey Mondo, Safety Wing, and Travel Insurance Master

Hey Mondo is great if you are looking for a great value flexible policy. They offer single-trip cover, annual multi-trip cover, and long-term travel cover. Safety Wing is great value, with monthly coverage starting at $39. It's super easy to use, and it just renews each month. I currently use them as they offer me free cover for my son as part of my policy. I also use Travel Insurance Master for short trips.

Read my full travel insurance post here, where I go into detail about all companies.
The Best places to stay in Sayulita
Yes, Sayulita is small, you can easily walk around no matter where you stay. But there are some places to stay in Sayulita that aren't so great if you have mobility issues, or just don't like walking up and down big hills multiple times a day then you are going to have to pay attention to where you are looking to stay… or book the cute Sayulita hotel up the hill, just also rent a golf cart to get you up and down said hill!
Beachfront property is not so common in here, there aren't really any big resorts of Sayulita all inclusive deals… you will find them in Puerto Vallarta or Nuevo Vallarta. Most of the beachfront property here is private villas and condos, or cute (and expensive) boutique hotels. That said if you do prefer to be on, or at least close to the beach then you want to look at the north side.
Downtown Sayulita
If you want to be right in the thick of the action and not have to carry your surfboard too far, then you want to find yourself some accommodation in the downtown Sayulita area. Pros are you won't have to walk too far to restaurants, bars, the main beach, and shopping. The cons are it can get pretty noisy, especially at weekends.
To put it into perspective though it will take 20 -30 minutes to walk from one end of town to the other though, so really you can't go too wrong!
North End of Sayulita
If you want to be in the slightly calmer and quieter local area of your Sayulita vacation then stick to the north side.
South End of Sayulita
Sandwiched in between 2 beaches it's more jungle than beach town. It's not somewhere I have personally stayed. I prefer to stick to the North End or downtown.
Luxury Hotels In Sayulita
If you have read any of my other blog posts about Sayulita, you know this hotel is at the top of my list and best hotels in sayulita. It is pretty hard not to fall in love with it, to be honest.
Sayulinda Hotel
Though they offer the basic things with a pool and a bar, the decorations and the peacefulness of the places are what make it so special. I 100% recommend it if you are looking for a place for a romantic getaway.
One thing though, the internet is bad. If you are planning a vacation away from work and anything that involves a strong wifi connection, you will be okay.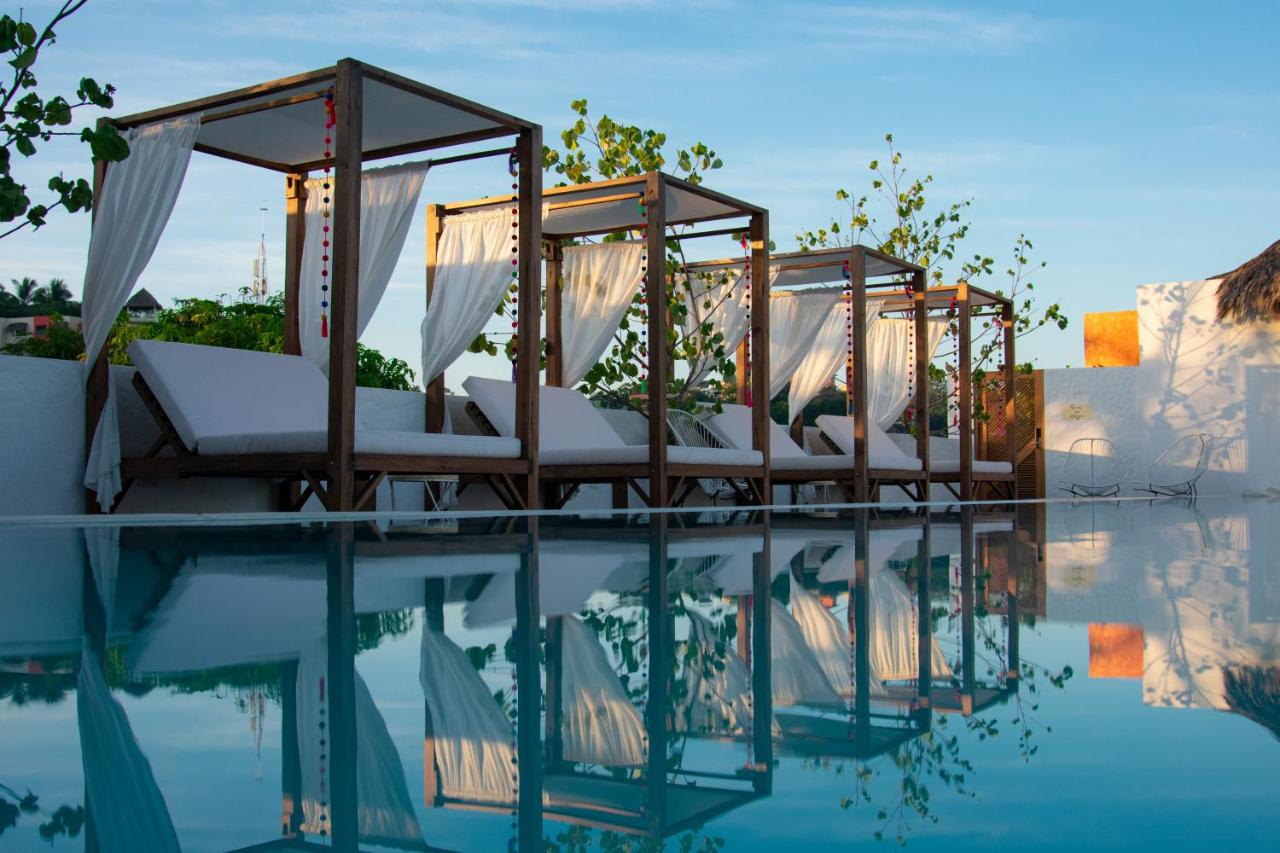 Boutique Hotels Sayulita
Hotel Boutique Siete Lunas
If you are looking for a cottage close to a jungle environment, ocean views, but still want it to be luxurious, THIS is all that.
There is no better place to get spoiled, to be honest. And the food is heavenly!
Hotel Boutique OZ Sayulita
This is my favorite of the Sayulita Boutique Hotels, The decoration of this hotel is beautiful, with a glimpse of color and textures in between rustic wood touches. It is very close to the beach, or if you want to stay at the hotel, there is a pool, bar, garden, and if you speak to the front desk, you can get a massage by the pool.
It is great for couples or family getaways.
Avela Boutique Hotel
Another great boutique hotel in Sayulita is Avela Sayulita boutique hotel. This is a very modern-looking place with a pool and restaurant. If you are looking for a little adventure while you stay there, ask the front desk as they offer a bunch of tours and activities that will keep you busy for a while.
They have rooms big enough for families or a getaway with your partners or friends.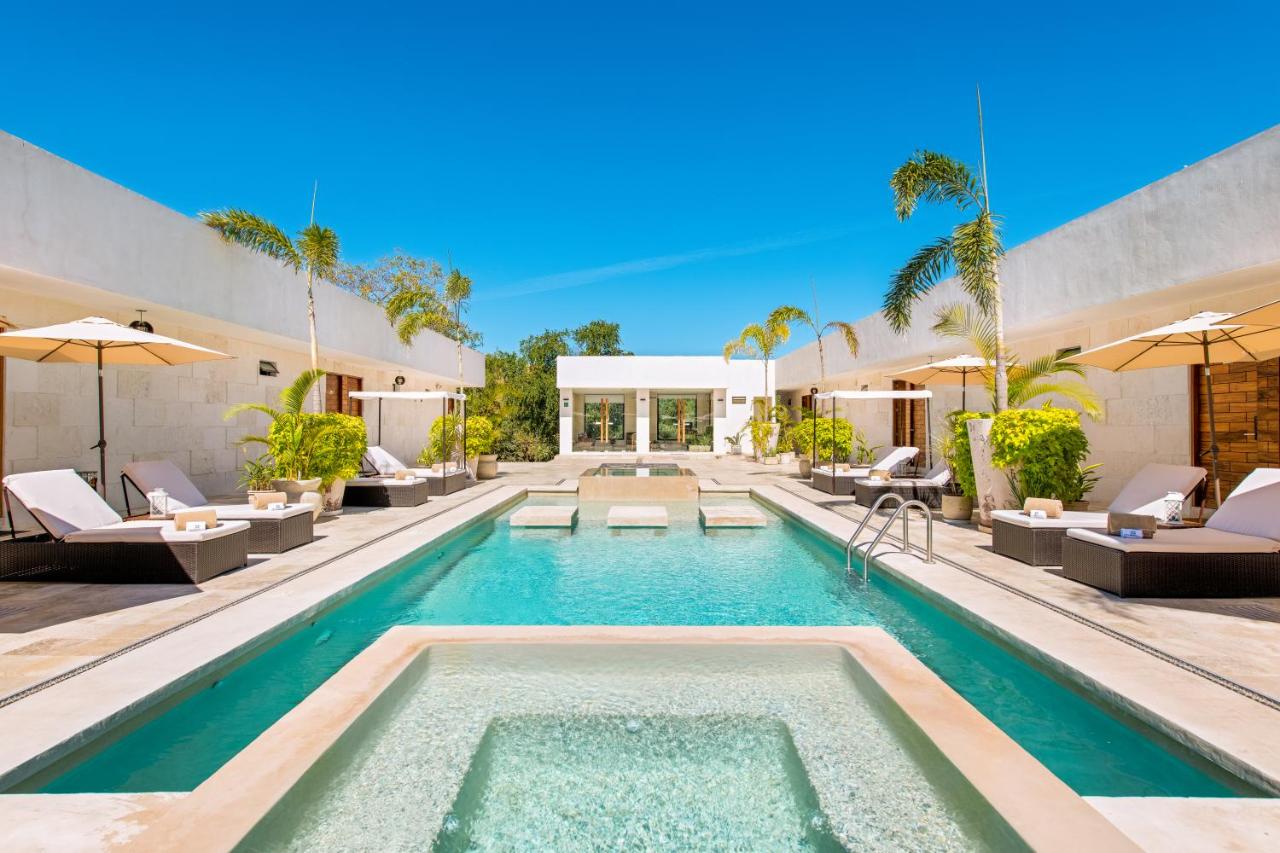 Mid-Range Hotels in Sayulita
Hotel Ysuri Sayulita
This is the most comfortable place only a few steps from the beach, which means that you will also get great views from just about anywhere. With spacious rooms and apartments, in case you are traveling with the family or with a group of friends for a fun escapade.
There is a pool, and restaurant and you can talk at the front desk if you need a massage.
La Bohème Sayulita
This hotel is not next to the beach, but it is about 10 minutes walking, so it is refreshing. Everything is modern and Boheme. It is perfect for a quick escape.
AzulPitaya Beach Front Hotel in Sayulita
This hotel has a private beach area, a common lounge, and a garden. The resort also provides pool views, a barbecue area, 24-hour reception, and free WiFi.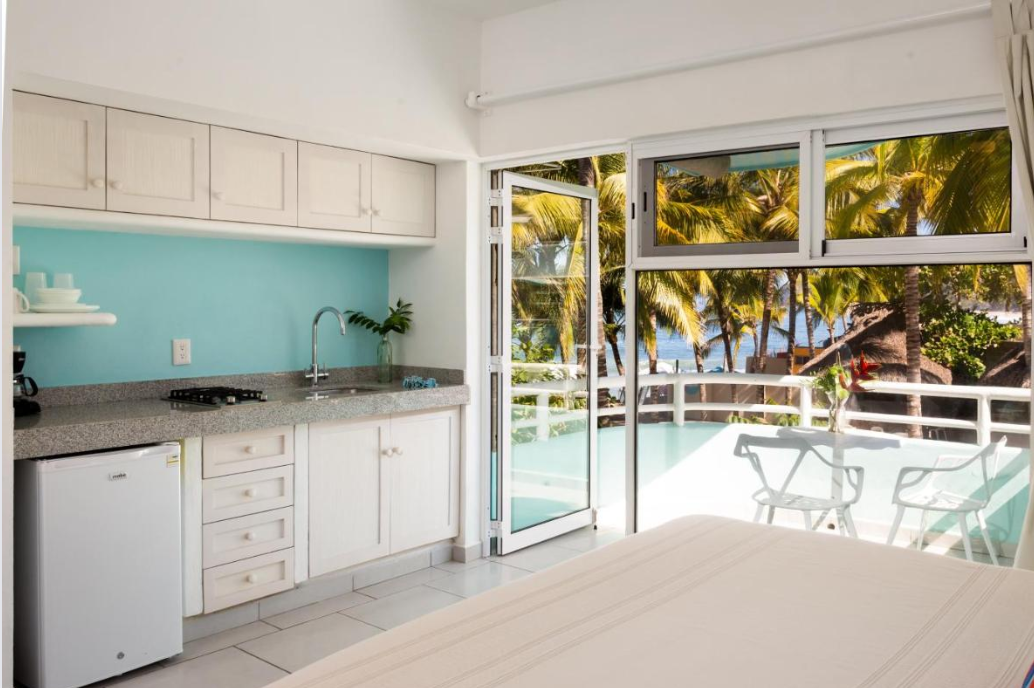 Budget Hotels in Sayulita
My Sisters House – Female only
This is a lovely place with private rooms and bunk beds to connect with other female travelers.
It is close to the beach, offers a bunch of activities, and has a shared kitchen with a lovely dining area.
Petit Hotel Hafa
Are you a surfer looking for a cool place close to the beach, meet other travelers and have plenty of space to store your surfing gear? This is your place!
Hostels in Sayulita
Viajero Sayulita Hostel
This hostel has everything (or almost everything) for travelers wanting to have a good time and meet other people.
There are private and shared rooms with bunk beds. There is a pretty nice pool, dining area, and a bar with a happy hour!
The only downside is that it does not have wifi, so if you are a digital nomad as I am, you would need to look for a coworking space.
Selina Sayulita
I had to add Selina Sayulita to the list of hostels, of course.
All Selina hostels are built to meet all young travelers' needs across Latin America with space for yoga, coworking, bar, restaurant, and of course, the comfortable private and shared bed.
La Redonda Sayulita Hostal
Last but not least, this hostel is full of life and good vibes.
It is located only a couple of minutes away from the beach, has a shared kitchen and great nightlife. So if you are looking for some party life only a couple of steps away from your bed, you should definitely check this out.
PIN FOR LATER!