Unsure if you should be hiking Acatenango in rainy season? If you have been following my blog or Instagram you may have noticed I have a bit of a thing for volcanoes! It's hard not to when you are in Central America, especially in Guatemala. There are so many amazing volcanos to hike in this region. As we are currently in the rainy season, the number one question I am being asked is if it's a good idea to hike volcanos right not because of the rain.
[amazon_link asins='1786571145,B0118B65NU,1857333489′ template='ProductGrid' store='clsitf-20′ marketplace='US' link_id='46f4e822-a6ef-11e8-a6be-09b5e6494088′]
Yes you absolutely should be hiking Acatenango in the rainy season
You might not be used to the rainy season in Guatemala, but the people who live there and operate these tours are. So long as you go with a reputable company or guide it is their job to keep you safe and they will not put you at risk by taking you on a tour if it going to be unsafe.
Rainy season in Guatemala is often warmer than the dry season due to the cloud cover blanketing the ground, so hikers can get by with a simple 3 layer system a non-cotton base layer with a fleece for insulation covered by a raincoat to stay warm, dry and protected from the wind.
You can read my packing guide for Central America here as well 3 reasons you should travel to Central America during The Rainy Season.
As this isn't my area of expertise I spoke to Victor Ferrel founder of OX Expeditions, the number one volcano tour company in Antigua, to get his expert opinion:
"Hiking a volcano is a once in a lifetime experience for many people so you want to do it right. You want the experience to be a good one. experience. If you have the means then make sure you go with the most professional guide operator who is going to give you that great experience.
The biggest threat hiking Acatenango in rainy season is hypothermia. This can happen in both seasons. The only way to avoid hypothermia is to stay warm and dry. If you have your own wet weather gear then bring it. Or make sure you go with a company like OX Expeditions who will provide you with everything you need. We always expect rain, even in dry season, we make sure everyone we take up Acatenango has a waterproof coat. The weather at that altitude can change very quickly so you always need to be prepared regardless of the season."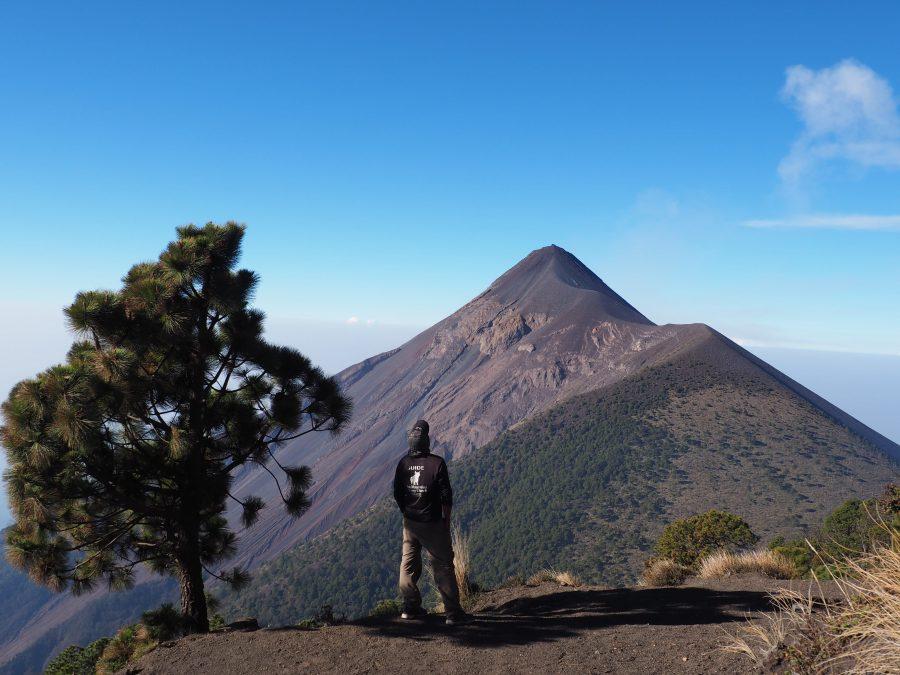 Final Thoughts
I really hope this guide has helped prepare you for hiking Acatenango in rainy season. If you have any other tips or tricks that I have missed off please leave me a comment below.
A big thank you again to my guest contributor Victor Ferrell who has offered his expertise on hiking Acatenango in rainy season and helped me put together this post.
Victor Ferrell Bio:
Snow and Ice Mountaineer certified (Portland, OR) and has been climbing and guiding big volcanos for 17 years.
Founder of OX Expeditions and dedicated to executing positive and professional adventure trips for those adventure seeking travelers who do not have much experience in the outdoors.
Featured on several TV and travel shows as a professional guide in adventure tourism.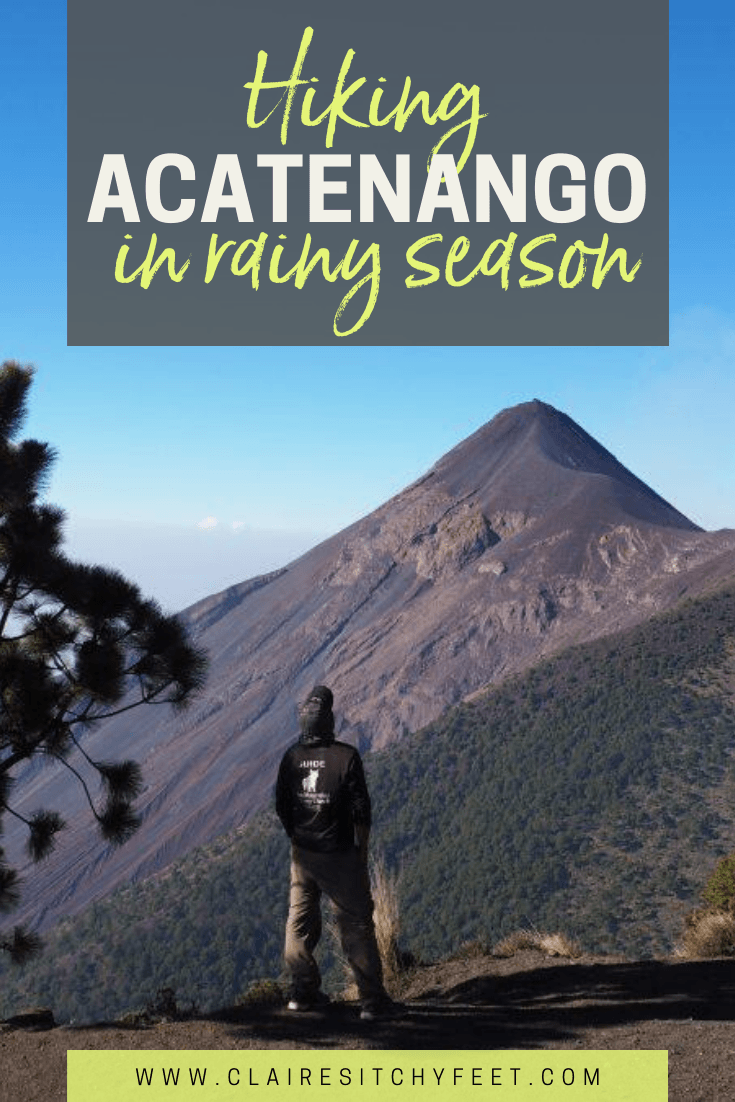 Planning a Trip to Guatemala? You might be interested in these articles:
How to get from Guatemala City to Antigua
Is it safe to visit Guatemala? Safety Advice for Solo Female Travelers
The night I thought I was going to die in Guatemala
Things to know before visiting Antigua, Guatemala
11 things to know before visiting Guatemala
The Top 5 Tours in Guatemala | The Best Tours in Guatemala in Guatemala
Are You Traveling soon?
Be sure to check Skyscanner for the best flight deals.
I never travel anywhere without Travel Insurance. If you are looking for insurance be sure to check World Nomads first.
This post was proofread by Grammarly
sp;
Are you ready to book your trip?  To help you get the best deals and service here are the companies that I personally use to book all of my travel online. I always shop around before booking anything, but these are my tried and tested starting places.