Is the Acatenango Volcano hike top of your Guatemala to-do list? If you are planning a trip to Guatemala you need to hike a volcano(or two). Whether you choose the Acatenango hike, Fuego or Pacaya is really going to depend on your personal level of fitness.
The most popular volcano hike Guatemala is Pacaya. But, if you want something a bit more challenging you should consider the volcan Acatenango tour. But if you are a bit nuts and want to really push yourself mentally and physically then you want to do the aptly named Double Whammy and go hiking Acatenango and Fuego with OX Expeditions. It really is the ultimate volcano hike Guatemala for adrenalin junkies like me!
It is also possible to do a Volcan Acatenango day hike if you are pushed for time, although if I'm honest it's a lot for one day. Plus the best bit is getting to watch Fuego erupting in the night, which you would miss on an Acatenango day hike.
Did You Get Travel Insurance Yet?

The Insurance companies I recommend are Hey Mondo, Safety Wing, and Travel Insurance Master

Hey Mondo is great if you are looking for a great value flexible policy. They offer single-trip cover, annual multi-trip cover, and long-term travel cover. Safety Wing is great value, with monthly coverage starting at $39. It's super easy to use, and it just renews each month. I currently use them as they offer me free cover for my son as part of my policy. I also use Travel Insurance Master for short trips.

Read my full travel insurance post here, where I go into detail about all companies.
What does the Volcan Acatenango hike involve
Think this sounds tough? It is!

A few stats about Fuego and Volcan Acatenango Guatemala
Acatenango Tour – choosing a tour company
Having spent a lot of time in Antigua, and having spoken to a lot of people about their Acatenango tour experiences, the only tour company I would recommend is OX Expeditions. Yes, they are more expensive, and yes they did give me this tour free.
BUT you get what you pay for and believe me you do not want to find yourself in a bad situation hiking Acatenango Volcano with a below-standard tour company. 6 people died up there the weekend before I arrived in Guatemala and it could have been prevented. OX guides are trained to handle an emergency situation, they have the correct equipment and will make sure you do too, but best of all the food is good…
Honestly, it's the number one complaint about other tour companies, that and people getting lost!
Quick Tip: Book accommodation, tours, and transport ahead of time online to save money and stress.
Best Guatemala Tours: Click here to check out the top Guatemala tours
Best Guatemala Accommodation: Click here to check out the best accommodation in Guatemala
Best Guatemala Transport: Click here to book a bus, ferry, or train in Guatemala
Things to know before booking your tour to Acatenango
A little bit of context about my hike to Acatenango…(feel free to skip this bit)
I had been living and working in the hostel that operates this tour for 2 months before doing this. Although I didn't mean to stay that long, I was having a good time and thanks to a sprained ankle (which I re-sprained 2 weeks later) I was slightly incapacitated and also unable to do the hike. So I decided to sit and wait it out until I felt ok to go. Unable to do any training other than some situps I spent most of my days working on my laptop, eating burritos, and drinking cheap beer…Not exactly good training!
Now I'm just sitting minding my own business when one of the guides Miguel starts his 5 pm pre-trip meeting (this is done the night before the tour to ensure everyone is mentally and physically prepared for the hike). He casually says I should come with them, I decided my ankle isn't too bad and say OK. Then he tells me they are going to Fuego too…and I think HOLY SHIT why did I eat all those burritos. After a little bit of persuasion by the clients and the guide, I decide it's now or never and start getting my bag ready for the 6 am start!
Here's the outline of day one Acatenango Hike With OX Expeditions
You will meet at 6 am to collect your food piece of a tent, sleeping bag, and roll mat. If you don't have a backpack they will lend you one. This normally takes 20-30 minutes. Then you will load the van up and drive to a cafe for breakfast.
The drive to Acatenango is around 1 hour. When you arrive you will have one last chance to buy water (or beer) and use the bathroom. They also sell gloves and walking sticks, but OX provides these for you to lend for free.
Getting to the Acatenango trail head
Then the fun begins! In my personal experience, and ask anyone who has done this hike and they will tell you the same, the first hour is the worst. If you can get through the first hour of the Acatenango hike you will do fine. You can have a high level of fitness but with a negative attitude, you will struggle. On this hike, you need to stay mentally positive.
Lucky for me I was with a great group who had me laughing all the way! Honestly, at points, they were singing. I could hardly breathe and they were singing!
After the first hour, which is just uphill, you start the switchback section.
This is also the section where there is a coffee shop! OK, maybe calling it a coffee shop is a bit of an overstretch…. Best 5Q I spent!
Throughout this whole first section it never felt too much, Miguel our OX Pro Guide knew exactly when to stop. Every Time I started to flag or think I could just do with a minute to catch my breath, he would stop. No one lagged behind and everyone was in good spirits.
The end of this section of the Acatenango hike is the lunch spot and we were all pretty excited about lunch! Not only does this signal the end of the most difficult part (of Acatenango) but also because they give you a full hour to eat, digest and rest. NAP TIME!
The next section is the most enjoyable as you are basically hiking around the volcano so it's up and down and a pretty pleasant walk.
We finally arrived at the camp around 3 pm to be told we had an hour to rest while Miguel pitched the tents and then we would leave for Fuego.
Hiking to Volcan Fuego (after hiking Acatenango)
I actually didn't think I would make it to Fuego. Mostly because of my ankle, but also because I didn't think I would be fit enough. I had told everyone I would just hike Acatenango and then stay behind to pitch the tents. To be honest I really surprised myself as I didn't struggle physically with this hike (apart from a little ankle pain) and I actually felt pretty good at camp so I decided I was going to go.
The decent
About 5 minutes into hiking Fuego I decided it was a stupid idea and I should have stayed behind! This was the start of the mental game I played in my head the whole way there and back. Hiking Acatenango is hard, but hiking Fuego is an ass kicker! Just imagine for a moment hiking for 6 hours to go up a volcano. Then you start hiking down that volcano so you can climb another one.
The whole hour and a half it takes you to hike down Fuego Volcano you are thinking in your head F@#K I have to hike back up this tonight IN THE DARK. When we got to the part when I was scaling rock face my panic started to set in. But the whole time outwardly I was a vision of calm, in spite of my internal monologue going crazy wondering what would happen if I just slept right there for the night…
I think the lowest moment was when we reached the base of Volcano Fuego and looked up. My first though was "that's steep, I might have to just sleep here tonight.". But of course, I just put my head down and kept putting one foot in front of the other. This part of the hike was for me 75% a mental challenge and 25% a physical one…until the last section before you reach Fuego's knife ridge.
That section kicked my arse and it was the only time I started to fall behind. Lucky for me Miguel and Michael one of the others who was struggling a bit kept me going.
What a feeling it was to reach the top!
Then the moment that Fuego erupted WHILE WE WERE ON IT was just something else! Everyone was jumping up and down screaming. It was a pretty special moment. However the worrier in me couldn't help having a little panic about getting back in the dark. So when everyone decided it was time to leave before it got too dark I was a little relieved.
Getting Back to Camp AKA hiking Acatenango AGAIN
Although it's a difficult trail, guided by Miguel, we all helped each other down and then back up to camp stopping along the way to watch the explosions!
It actually wasn't as difficult as I had thought it was. At the point when my body really started to slow down, I looked up and saw camp! It was 9 pm when we got back…that's almost 10 hours of hiking!
I can't even begin to describe to you how amazing it was to put on some warm clothes and sit round a campfire eating a huge bowl of pasta and drinking a glass of wine watching Fuego erupt about every 20 minutes! Sadly my photos aren't great but Michael kindly let me use a few of his. Thank you, Michael! (be sure to give him a follow on Instagram!
The next morning the plan was to get up just before 4 am and then hike the 1.5 hours uphill to the summit of Acatenango. I knew in my mind before I even went to bed that I probably wouldn't be getting up! My ankle was feeling pretty tired as was the rest of my body! Knowing I would have the chance to do this again I decided not to push through and to stay and rest. The hike to the summit is like walking up a sand dune for an hour and a half and the hardest part of the whole tour. So I took some sunrise on Acatenango selfies instead…
I'm still happy with my decision to stay behind and I got to sit alone and watch the sunrise which was actually really peaceful and beautiful.
<
After breakfast, it was time to pack up the camp and start the descent! It takes 2.5 hours on average to hike down Acatenango. The whole way down I kept thinking, how the hell did I hike up this!?
Filthy and exhausted but very happy we all made it down in one piece!
Packing list for hiking Acatenango and Fuego
If you go with OX they have a pre-trip meeting to go through everything you need and what you don't have they will lend you or tell you where to buy it. But that doesn't help your packing! So here is a list of some things I would recommend you bring:
Would I hike Acatenango and Fuego again?
Absolutely! And I did. Well the Aacatenango part, take a look at the vlog I made about my second Acatenango hike… This time I actually made it to the summit!
The only company I recommend for booking transport and tours in Guatemala (other than OX of course) is GottoGo. They are a Guatemala-owned company that has painstakingly brought together all of the transport and tour options in one easy-to-use website. You can book transport in Guatemala with them here and Guatemalan tours with them here.
Hiking Acatenango in Rainy Season
Unsure if you should be hiking Acatenango in rainy season?
You might not be used to the rainy season in Guatemala, but the people who live there and operate these tours are. So long as you go with a reputable company or guide it is their job to keep you safe and they will not put you at risk by taking you on a tour if it going to be unsafe.
The rainy season in Guatemala is often warmer than the dry season due to the cloud cover blanketing the ground, so hikers can get by with a simple 3 layer system a non-cotton base layer with a fleece for insulation covered by a raincoat to stay warm, dry and protected from the wind.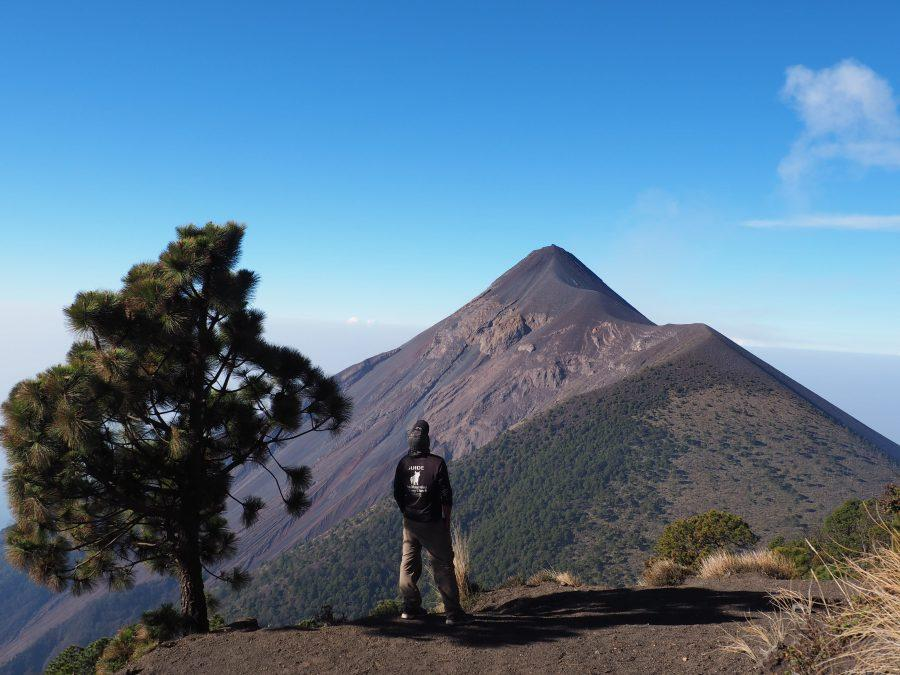 As this isn't my area of expertise I spoke to Victor Ferrel founder of OX Expeditions, the number one volcano tour company in Antigua, to get his expert opinion:
"Hiking a volcano is a once in a lifetime experience for many people so you want to do it right. You want the experience to be a good one. experience. If you have the means then make sure you go with the most professional guide operator who is going to give you that great experience.
The biggest threat hiking Acatenango in the rainy season is hypothermia. This can happen in both seasons. The only way to avoid hypothermia is to stay warm and dry. If you have your own wet weather gear then bring it. Or make sure you go with a company like OX Expeditions who will provide you with everything you need. We always expect rain, even in dry season, we make sure everyone we take up Acatenango has a waterproof coat. The weather at that altitude can change very quickly so you always need to be prepared regardless of the season."
Guatemala Travel Guide Planning
🧳 Any recommendations on what I should pack for Guatemala?
Yes! I have created a whole packing guide to Guatemala which you can read here and you can also check out my packing list for Guatemala on Amazon here.
🚗 Where can I book bus or private transportation while I'm in Guatemala?
I strongly recommend using GottoGo. You can book almost all transport in the major tourist destinations through them online. They don't just cover buses they also cover shuttles, ferries, and private drivers.
🎫 Where can I buy tickets for museums, attractions, and tours in Guatemala?
I recommend either Viator or GetYour Guide. They have a lot of options!
👩‍⚕️ What is the best insurance to have while traveling?
I recommend using Heymondo for a great value policy. The app also offers you 24/7 Dr Chat. For Digital Nomads check out SafetyWing digital nomad insurance.
I have also written a blog post covering all my recommended travel insurance here
✈️ Any flight recommendations?
WayAWay offers you cheap flights with cashback. You can use this code CLAIRE22 to get 10% off. Otherwise Skyscanner or Expedia are my go-to flight searching platforms.
📱What do you use for internet connection while traveling?
I'm a big fan of personal WiFi devices and they have saved my ass so many times when traveling. I wrote a full review of the top travel WiFi devices you can read here. I personally use GlocalMe as I can either pop in a physical sim card or use their local carrier.
With regards to my phone connection, I use e-sims while traveling, so rather than having to swap out my regular sim card I can download the app and buy a virtual sim card. I recommend using eitherAirhub or Alosim. Both have great coverage of multiple countries and are very easy to use.
🛏️ What is the best platform to use for booking accommodation?
The 3 best platforms that I normally use are Booking.com, Hotels.com, and Expedia They offer great deals and multiple options. I always check all three to be sure of the best deals.
🛅 Do you have any luggage recommendations for traveling?
I do have a complete list of the best packing and luggage products that I recommend, you can check the list here. I'm currently traveling with this suitcase and this backpack.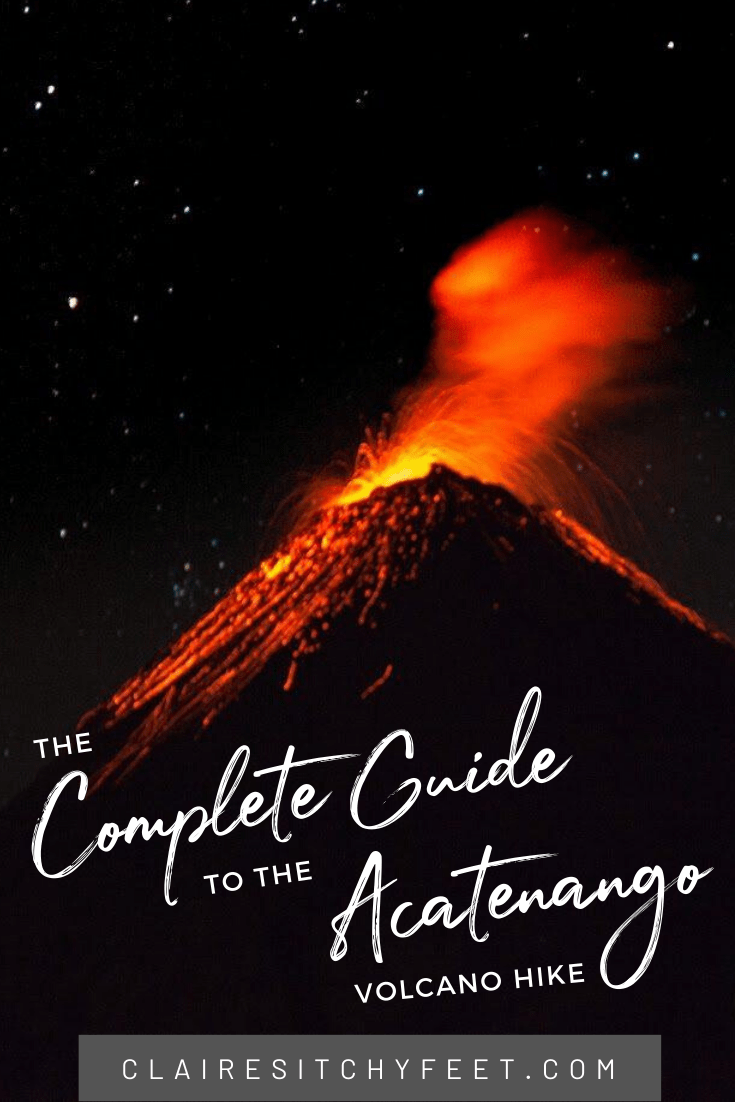 This post was proofread by Grammarly