Are you wanting to take a tour but not sure how to choose a good tour company to go with? More often than not when traveling people don't give this too much thought. But choosing the wrong company can be disastrous, ruin your vacation and be a total waste of money. To make sure you don't end up with a travel disaster story read on for my top tips to help with choosing a tour company for your next adventure.
How to choose a good tour company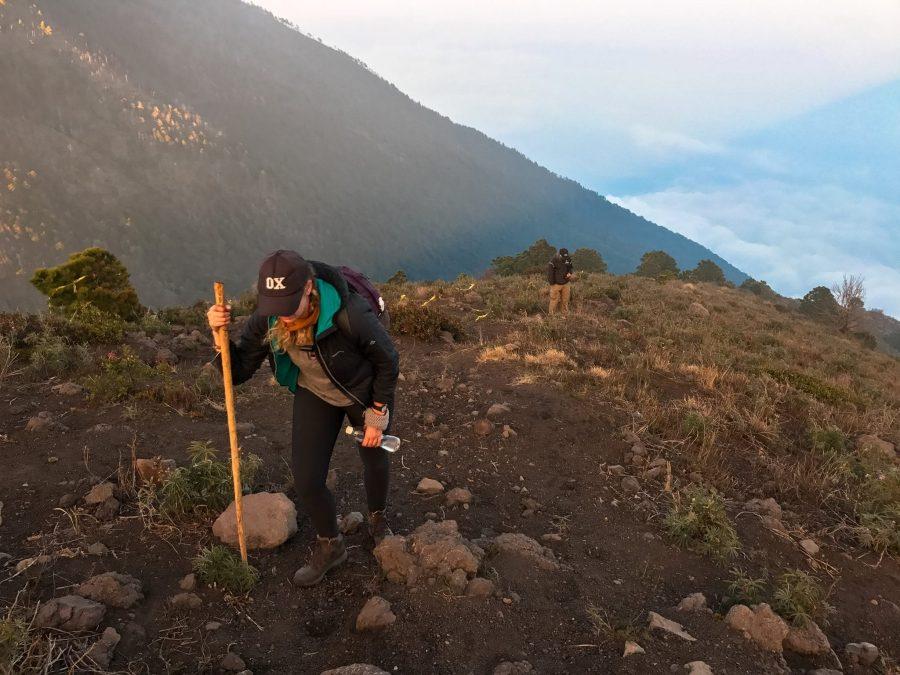 Is this a once in a lifetime experience?
This is the first and most important question you want to ask yourself. How important is this trip to me?
Ie. are you planning on hiking to Everest Base Camp? Or Hiking Volcan Acatenango? Or maybe you want to do the Inca Trail?
All of these things are once in a lifetime, potentially life-changing experiences.
You aren't likely to ever get a re-run. If you make a bad choice with tour companies it will spoil this experience for you. Things that you may not think are that important like good food, guides that speak your language, guides that know what to do in an emergency (ie first aid) and will go over and above to make your experience amazing, should not be underestimated. These trips are not cheap, so going with the cheapest company doesn't always pay off.
If you just want to take a boat trip to do some snorkeling in Thailand then most companies are probably about the same, and the quality of the company probably won't impact your experience that much.
How challenging is the tour you want to do?
If you are doing something challenging (like the examples above) there is also likely to an element of risk involved. I know this might sound dramatic, but your life really could be in their hands. The more difficult the tour the more research you need to do.
Is there safety equipment needed?
If you are doing something that involves specialist equipment like rock climbing, or multi-day hikes or treks that involve overnight camping you need to check out the company properly. I have lost count of the number of people I have spoken to here in Guatemala who went with a substandard company or a tour organized by the hostel that gave them torn sleeping bags, crappy food, and leaky tents. At high altitude, the weather can change quickly so you need to be prepared. Its' the tour companies job to keep you safe, and that means making sure you are mentally and physically prepared for what you are doing.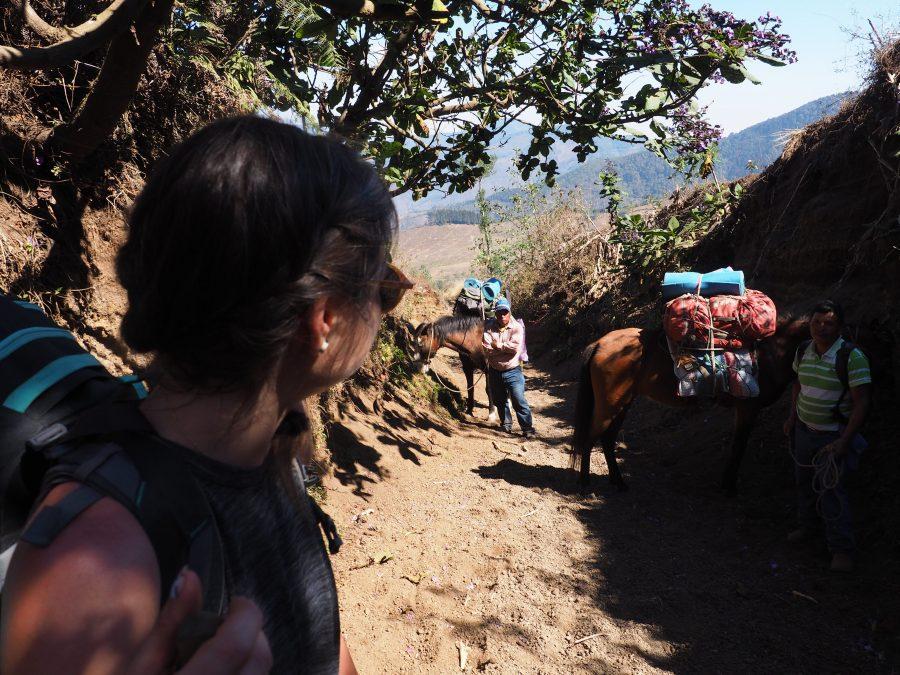 Will you get a briefing?
If you are doing a more challenging tour being physically prepared: good fitness and the right equipment, is important. But being mentally prepared is just as important. You need to know how that company is going to make sure you are prepared for the challenge ahead.
When I hiked Volcanoes Acatenango and Fuego I had to go to a briefing session the night before the trek. At that meeting I was talked through exactly what I would need to take with me, I was told the itinerary for the day and when I left, although slightly in shock and terrified about what I was letting myself in for I felt much more mentally prepared.
It was similar in Costa Rica at Mistico Park when I went rappelling there. I had never done it before but at the briefing session, we were talked through all of the equipment and what was going to happen that I felt completely safe and secure.
Price matters!
Do not be wooed by the allure of saving a few bucks. It's not worth it.
Ask yourself this:
Would you rather spend the night cold and wet in a leaking tent after eating a cold meal after hiking uphill for 6 hours or spend a few extra dollars and have a hot meal, warm dry clothes in a dry tent?
Yes, you might get lucky and have no rain, or get a tent that doesn't leak, but is it worth the risk? You don't get a do-over, it's called a once in a lifetime experience for a reason.
Also with a lot of the cheaper tours, there are a lot of hidden extras, charges for hiring gear, charges for entrance fees etc. So when you are looking at prices make sure you take this into account. Add up all of the extras you are going to need and then you can make a proper decision.
For example:
I did a tour to Niagara from NYC and on the surface, it was a total bargain! But pretty much nothing was included apart from the coach and hotel. This was fine for us as that's all we wanted. If we wanted the extras, however, it would have been around $200 extra EACH. This would have made it pointless choosing this company and we would have been better off going with a better company where everything was included.
If in doubt, always think why are they so cheap. Rather than why is the other company so expensive. It's very likely that the cheaper company is cutting some corners to keep their costs down.
Check the reviews and who bloggers you trust have been with
Now I always take reviews with a pinch of salt as some people just like to complain. BUT always check TripAdvisor. Once you have done that check the company's Facebook page reviews. Then if I'm still unsure do a search in some Facebook groups, if you don't find your answers then ask a question in the group and you will be guaranteed to get lots of responses. As I'm currently traveling Central America the Backpacking in Central America Group is a godsend and it's my go-to for any advice I need.
Ask questions
If you still aren't sure then as a few digging questions. Like: What training to their guides have? What's the food like? How old is their equipment? You will soon get a feel for how professional the company is by their answers!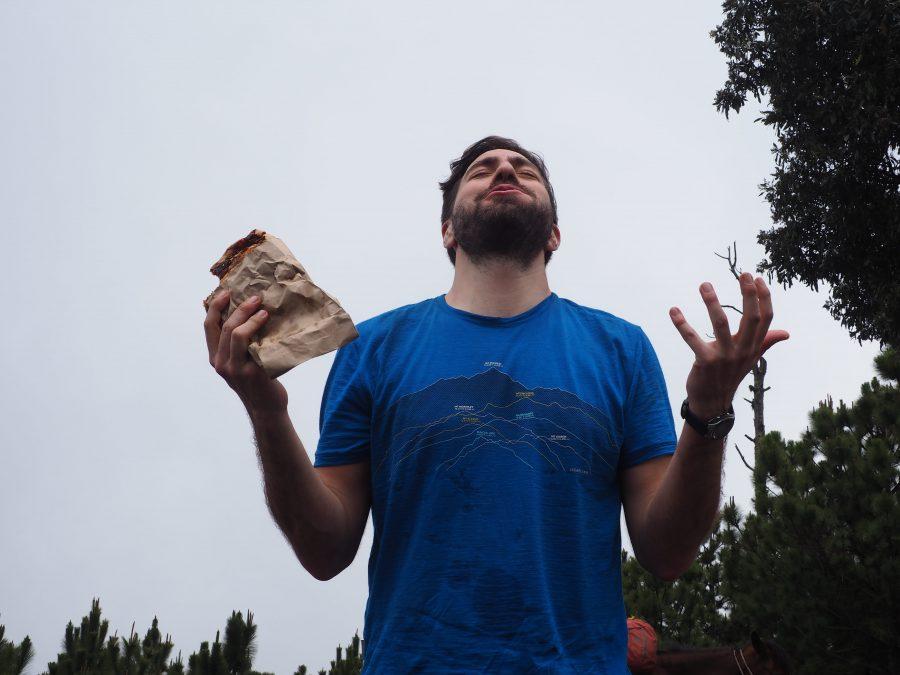 Final Thoughts
This is all so subjective. The number one thing to think about though is how important this experience is to you. The more important the more time you need to invest in making sure you go with the right company. The less important it is, then go with the cheapest and hope for the nest as you don't have much to lose.
I really do hope this guide helps you to choose a great tour and have the best experience possible! Have you had any good or bad experiences with tours while traveling? I would love to hear your stories below!
Here are my other planning guides
How to find the best deals on accommodation
How to find the best flight deals online
Do you need travel insurance for longterm travel and backpacking
12 Travel apps to download before taking your trip
A step by step guide to planning the perfect trip
This post was proofread by Grammarly